As a retailer, nailing the key items for each season is crucial to driving sales. For Spring/Summer 2024, certain apparel styles will rise to the top as must-haves. This article will explore the essential women's cut&sew pieces and provide the latest intelligence on trends, fabrics, silhouettes, and other design details to integrate. Follow along to learn exactly what you need to deliver winning S/S 24 collections.
Table of Contents
Comfortable, elevated tops
The return of the sweatshirt
Shorts get stylish
T-shirt with a twist
Tanks made modern
Conclusion
Comfortable, elevated tops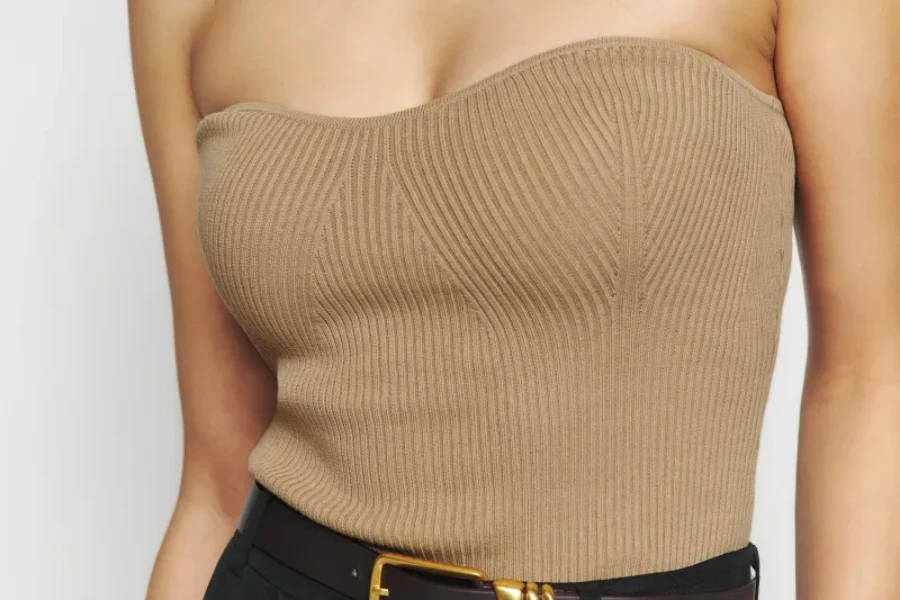 The body top is poised to be a key style for Spring/Summer 2024. As loungewear gets overtaken by dressier styles, retailers should design bodywear that can transition seamlessly from home to a night out. Tops with bandeau and strapless silhouettes are especially on trend, tapping into the movement towards sensual and subversive sexy styling.
To elevate the basic body top, incorporate subtle design details like ruching, contrast trims, piping, overlocking, and even fastenings. These small updates give pieces a modern edge while allowing their versatility to shine. Cropped lengths and cutout details add youthful flair.
Sourcing comfortable yet sustainable materials will also be important for standout tops. Look to innovators utilizing manmade cellulose fibers such as OEKO-TEX certified Lyocell and Modal, as well as eco-friendly textiles from recycled materials. Blends incorporating organic cotton and linen make for luxurious handfeels. With high-quality ethical fibers, retailers can develop body tops that are both supremely comfortable and environmentally friendly.
The return of the sweatshirt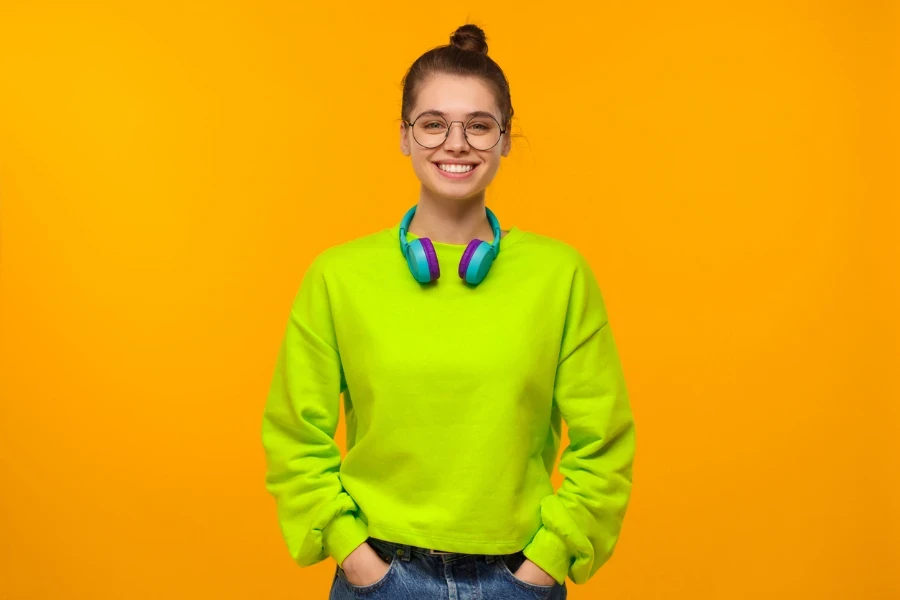 As we move into 2024, the sweatshirt is making a comeback in a big way. While the category has been a staple for loungewear, sweatshirts are now being reinvented as stylish pieces for both comfort and going-out looks. The key is creating designs with timeless appeal rather than fast fashion.
Focus on details that add a modern twist, like raw unfinished seams, pieced and patched fabrics, and necklines with subtle crops. Combine multiple colors and textures for visual interest. Think outside the box with lengths – try a sweatshirt dress or tunic. Despite these creative updates, maintain the supreme comfort people expect from sweatshirts by utilizing soft, ethical fibers like organic cotton, linen, and recycled synthetics.
With some clever styling and responsible fabric choices, the humble sweatshirt can become a coveted wardrobe essential with longevity. Lean into cozy, ethical materials and silhouettes that straddle the line between laidback and chic.
Shorts Get Stylish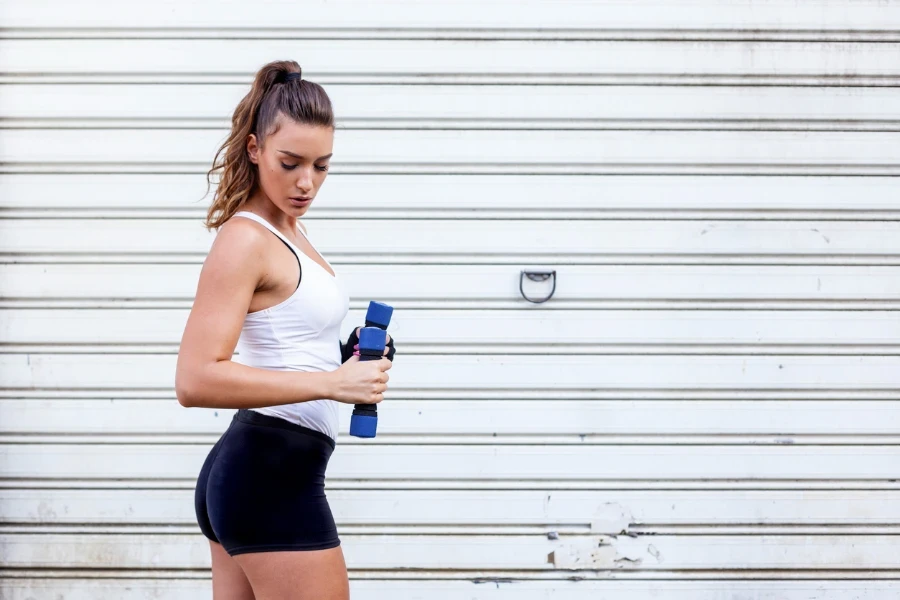 Shorts are moving in a dressier, more sophisticated direction for Spring/Summer 2024. While athleisure bike shorts had their moment, styles like boxer shorts provide an alternative that works for both lounging and going out looks.
Design details to focus on include high waist silhouettes, wide legs, and relaxed slouchy fits that exude laidback glamour. Ruching, elastic waists, and adjustable details like drawstrings add dimension. To keep shorts feeling luxe, source plush materials like terry cloth and jersey made from eco-friendly fibers like organic cotton, linen, and hemp.
Maintain simplicity in the shorts' silhouettes themselves, allowing the fabrics and small details to shine. Utilizing deadstock leftover from other production runs is also an opportunity to give fabric waste new life in stylish shorts. With careful material selection and subtle upgrades, standard shorts become coveted statement pieces.
T-shirt with a twist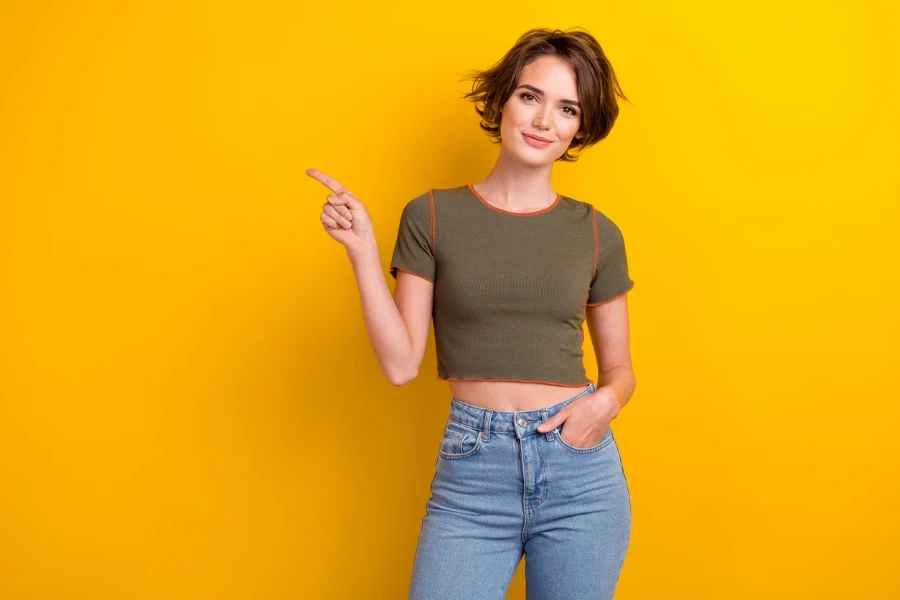 The classic t-shirt is getting a sensual, elegant makeover for Spring/Summer 2024. Dubbed the "t-shirt blouse", these tops blend the comfort of tees with subtle glamour. Designers are exploring lightweight jerseys with a delicate drape and slight sheen to elevate the humble t-shirt.
Details like cropped lengths, short sleeves, and spread collars lend a dressy feel, while fastenings down the front provide alluring glimpses of skin. This innovative hybrid channels Y2K influences with a modern twist. To keep these t-shirt blouses supremely comfortable, use modal, organic cotton, linen, and other sustainable fibers.
Retailers have ample opportunity to reimagine the basic tee. Maintaining the ease people love while adding a dose of refinement is key. Cropped silhouettes, shiny jerseys, and flattering details will ensure these t-shirt blouses work seamlessly from day to night.
Tanks made modern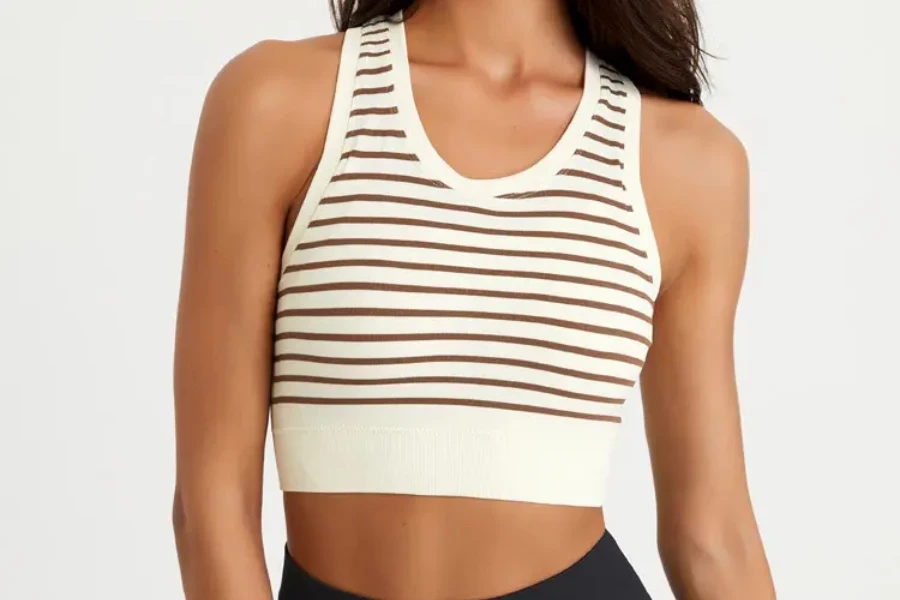 The tank top is on track to be a summer staple in 2024. While traditionally viewed as basic, tanks are being reworked in creative ways for the upcoming season. Bold colors, eye-catching details like drawstrings and ruching, and modern styling give this wardrobe essential a fresh, stylish spin.
Play with color through color blocking, mélange knits, and decorative trim accents. Mix up silhouettes with variations in length and fit – try longer tanks that can be tucked into pants or worn as mini dresses. Source deadstock fabrics and recycled materials to add sustainability.
With so many ways to make tanks feel current, retailers have an opportunity to drive interest in this perennial top. Give consumers exciting new takes on a classic style. Whether it's through vibrant colors, unconventional shapes, or ethical materials, today's tanks balance fashion-forward with timeless.
Conclusion
The key takeaway is that for Spring/Summer 2024, comfort meets sensuality in essential women's apparel pieces. By blending laidback and refined through ethical materials, silhouettes, and clever accents, retailers can develop cut & sew collections with broad appeal. Use the insights in this article as a guide when planning your upcoming ranges. Focus on reinventing basics like tops, sweatshirts, and tanks with a modern, sustainable twist. The result will be must-have pieces that merge fashion and function for today's conscious consumer.
Was this article helpful?