In recent days, trucker hats have been gaining popularity, and the old swag is making a comeback. These hats were common among legendary pop icons like Gwen Stefani and Pharrell Williams. The younger generation appreciates fashion by wearing them. However, people unfamiliar with these hats may need help styling them with regular outfits.
In this article, we will discuss the popularity of the trucker hat and some tips to impress with these hats. Let's dive in.
Table of Contents
What are trucker hats?
Why are they still in style?
7 tips to rock trucker hats
Conclusion
What are trucker hats?
Trucker hats feature a bill or brim and resemble baseball caps. Most of the time, they are confused with baseball hats. Nevertheless, it is easy to tell the difference between a baseball hat and a trucker hat in the wearer's look.
For instance, trucker hats have a foam feature from the surface extending upwards, making them taller than other hats. The hats also have adjustable sizing and snap closure to fit the different head sizes.
The most prominent distinguishing feature of the trucker hats is the mesh material that covers the head. Other types of hats don't have the same material construction.
Why are they still in style?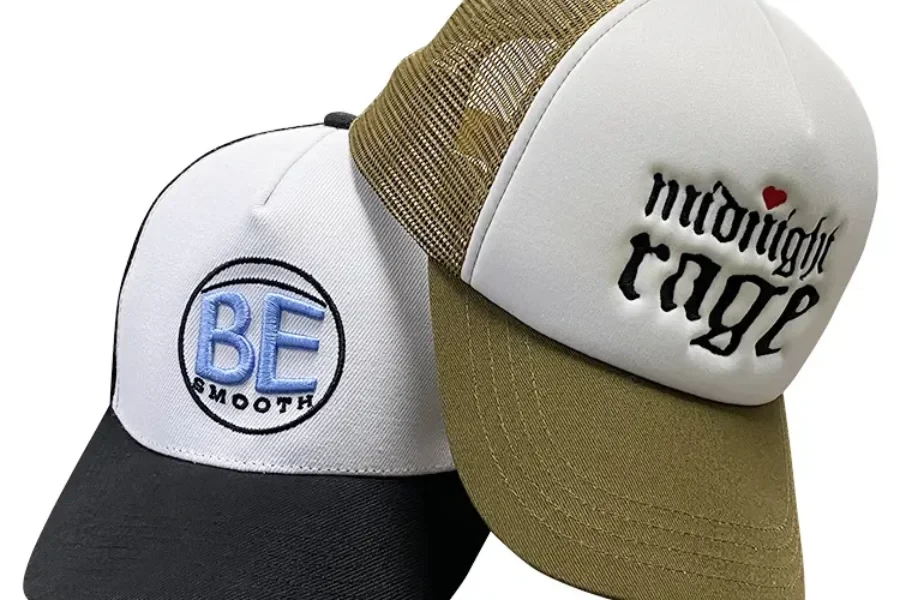 Historically, businesses used trucker hats in the 1970s for marketing rather than fashionable headgear. They were popular among truck drivers, and that is where they got their name.
Nowadays, trucker hats are being adopted by everyone. The popularity of trucker hats emerged from the love of old-school fashion among the young generation. Celebrities and influencers also inspire their fans and followers by wearing trucker hats.
Trucker hat searches are increasing yearly and may mark the return of the 90s and early 2000s pop culture.
These hats are wearable with almost every outfit, whether men's, women's, or kids'. In addition to their sun protection and breathability benefits, they go well with tracksuits, jeans, and summer dresses.
7 tips to rock trucker hats
While trucker hats are becoming a thing, finding what outfit goes well with the headgear can be daunting. Here are 7 tips to style trucker hats in 2023.
Match it with sneakers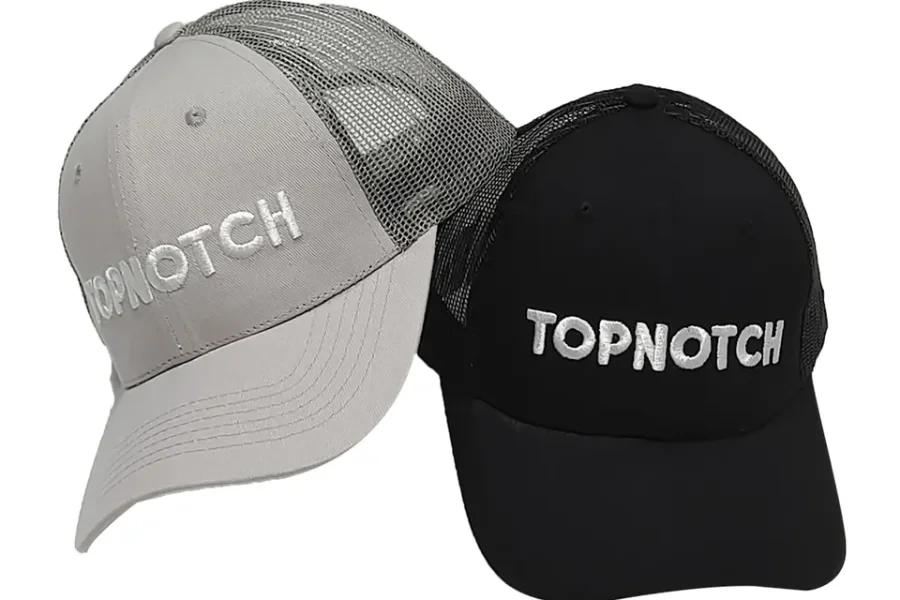 One way one can style trucker hats is by matching them with sneakers. The sneakers can either be regular fitness shoes or sneakers inspired by famous sports personalities.
To achieve a look that corresponds with the trucker hat, find footwear that matches it, and leave the clothing neutral. For instance, if the hat is blue, match it with blue sneakers; or purple with purple sneakers. The same applies to hats with two colors. Find sneakers with two matching colors.
The result is a modern look with a touch of vintage styling and, at the same time, appealing. In addition, this look works for all ages and genders.
Play with patterns
Another way to make a statement with these trendy hats is by playing with patterns. It makes one create an entertaining, imaginative, and courageous look, especially because it is different from what many people would do.
One can find chevron, checkered, polka-dotted, basket-woven, or plaid trucker hats that add drama to the outfit. They work well, especially when the outfit has subtle colors or a simple design.
Wearing the trucker hat with a matching pattern can also be a good idea if the clothes have a pattern design. Although the look may be tricky, it comes out great when worn correctly.
Stay classic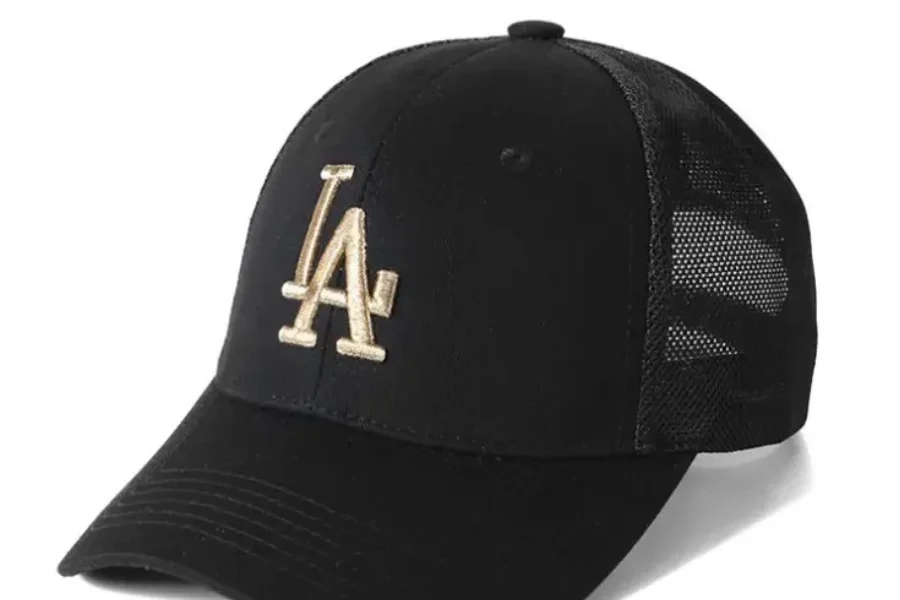 Among the best ways to style trucker hats is by ditching complicated outfits and keeping the look simple. One can find a trucker hat and dress it with a plain tee with a neutral color such as white, black, gray, green, or brown. A simple pair of jeans and sneakers can add to the look.
This way, the hat gives a straightforward look that accentuates calmness and trendiness.
Wear it with printed shirts
More often than not, trucker hats available in the market have a print or embroidery on them. Basic designs are pretty rare to find. Typical trucker hats have a logo, brand name, or image design.
Thus, when wearing a printed trucker hat, one can wear a shirt with a print. Sometimes finding a printed shirt design that compliments the print on the hat can be daunting. A great idea can be matching the theme of the trucker hat print with the t-shirt.
An example is wearing a hat with palm trees and a Beverly Hills printed t-shirt to remind one of the famous California palm trees.
Pair it with playful colors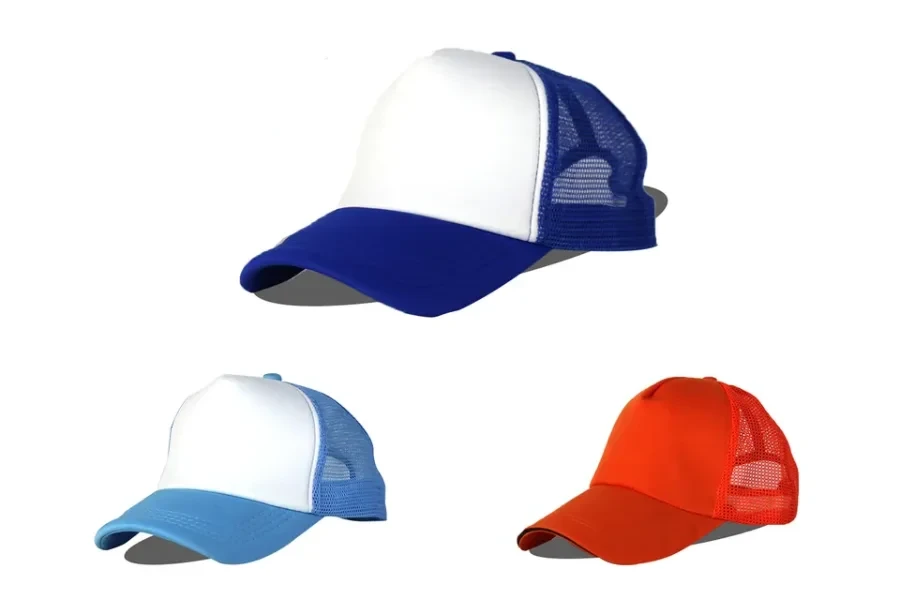 Wearing trucker hats with playful colors is one way enthusiastic, energetic, and fun people can rock them. The hats come in a wide range of colors, from bright to dull.
There are also designs with multiple colors, such as neon on the brim and white on the mesh material. One can match a brightly colored hat with a simple t-shirt or top.
Additionally, one may match colorful trucker hats with similar color tones on their outfit. For instance, wear a bright pink trucker hat with a pink t-shirt or sports shoes—or green shorts with green hats, depending on one's favorite color.
Incorporate it into a sporty outfit
Trucker hats are easy to match with sportswear. One can wear a soccer, rugby, or football jersey with a trucker hat in the street while finding inspiration from the playfields or fitness center.
At the bottom part of the outfit, one can find a pair of trendy shorts, leggings, or sweatpants. While wearing the hat, remember to match the bottom ensemble accordingly.
The goal of dressing the trucker hat in a jersey outfit is to look like the best player while staying fashionable. This is a perfect look to watch live games at the stadium or catch all the sports action at the local pub with large screens.
Use it with a hoodie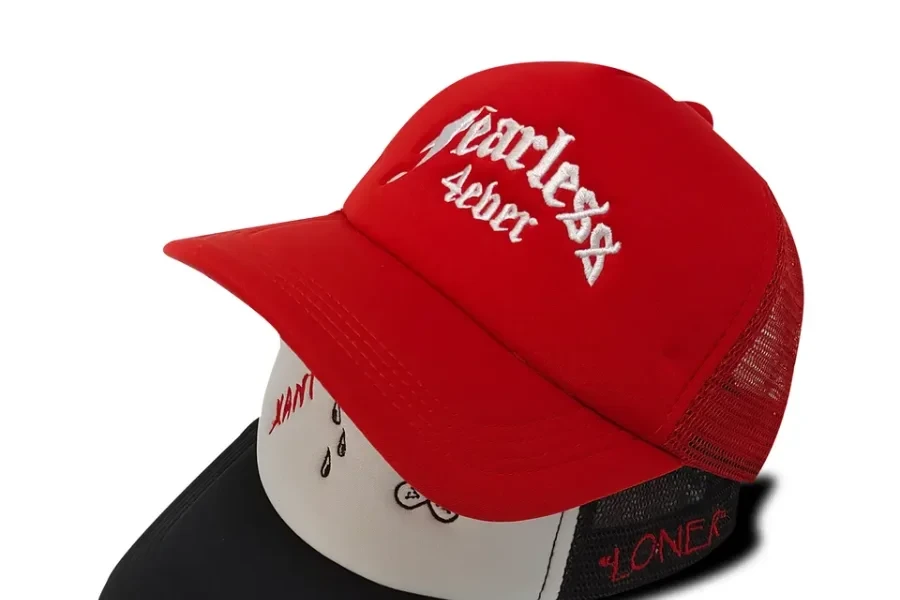 Wearing a trucker hat with a hoodie is another idea to rock trucker hats while showcasing outdoor swag. One can rock a hat with a neutral color and a hoodie with a shouting color. Although one can play with other colors, the point is to make the look stand out in the crowd.
One can wear jogger pants or jeans with sneakers to make the look complete.
Conclusion
The article above describes creative ways to dress to impress with trucker hats. Ideas are limitless, from wearing a classic look to colorful outfits. If you want to buy trucker hats in bulk, visit Alibaba.com.
Was this article helpful?