The trendiest drinkware strikes a balance between functional design, high-quality materials, and a fun style. Keep reading to learn more about the most popular drinkware trends in 2023 that will keep business booming.
Table of Contents
Learn about the drinkware market
Rising drinkware trends in 2023
Favorable growth in the drinkware market
Learn about the drinkware market
Globally, revenue in the drinkware market is expected to reach USD 14.8 billion by 2028 with a compound annual growth rate (CAGR) of 4% between 2023 and 2028. The customers in the market include coffee shops, cafes, pubs, bars, restaurants, hotels, and home bars.
The biggest drivers in the market are rising beverage consumption and the growing hospitality and food service industries. There are also a wide variety of beverage products available nowadays that require different types of drinkware. Furthermore, the market is being bolstered by corporate initiatives that encourage innovation in beverage containers made from eco-friendly materials.
Rising drinkware trends in 2023
Stainless steel cups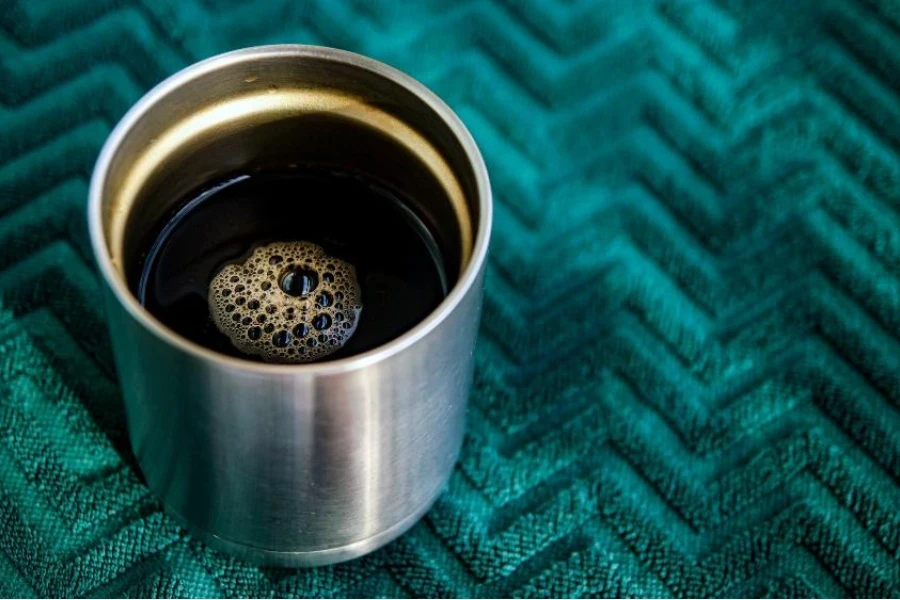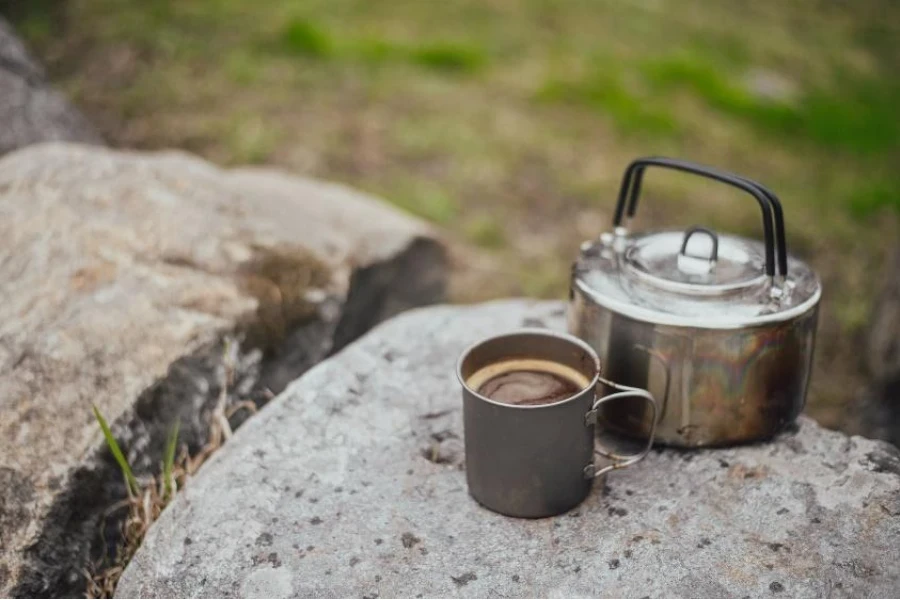 Stainless steel is considered one of the safest materials to drink out of. Food grade stainless steel does not come with the toxic chemicals found in plastic containers and aluminum bottles and is known for being antibacterial, easy to clean, lightweight, and impact resistant. As a result, stainless steel cups are used by event hosts and restaurants throughout the food and beverage industry.
A stainless steel cup does not react to acid, so is ideal for holding acidic beverages without affecting the taste or smell of the drink. Moscow mule mugs are one of the most popular types of steel cups. They are known for keeping cocktails chilled and often feature copper plating and a metallic finish to enhance the presentation of the drink. 
Although steel drinking cups may offer fewer color options compared to other drink containers, they are frequently enhanced with a brushed finish and engraved or printed with a brand. The stainless steel cups used in the hospitality and restaurant industry are also generally designed to be stackable to help save space.
Glass coffee mugs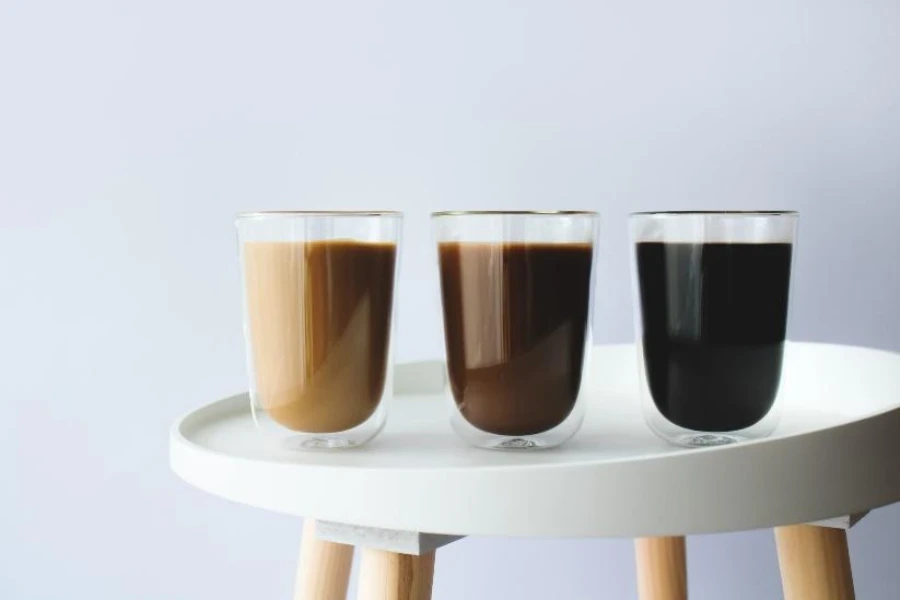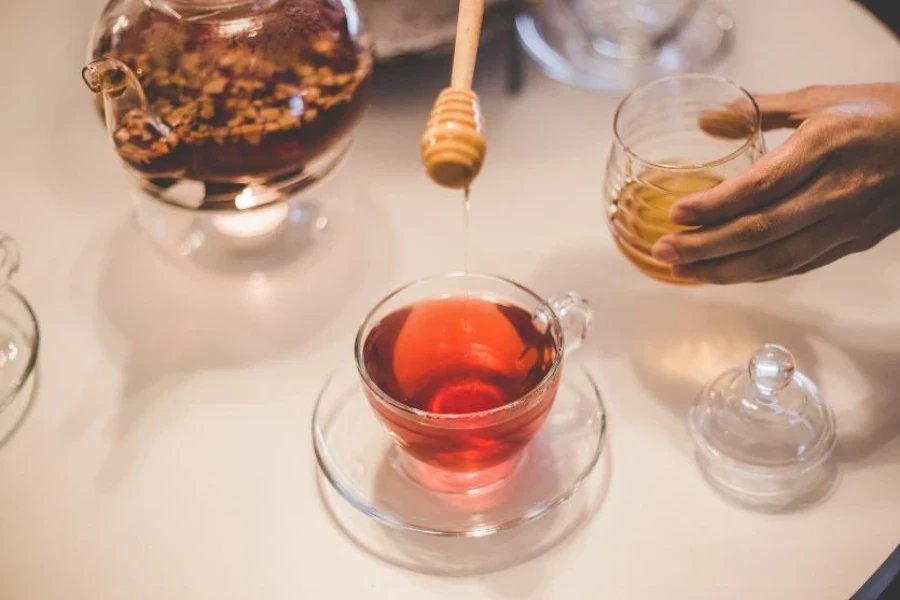 Glass is the most popular material type in the drinkware market due to its low cost and minimal risk to health. A focus on sustainability remains strong in 2023 and glass mugs enable coffee shops, cafes, hotels, and restaurants to encourage less waste among their clientele. As a result, glass cups are expected to experience the highest growth in the coming years.
In the hot drink category, there is a trend towards smaller drinks like espressos, tea, and macchiatos. These types of drinks are suitable in glass coffee mugs that are easy to hold with double layer glass to retain the heat of the drink. 
A glass coffee cup can also come as a set with a matching saucer and spoon to complete the drinking experience. For a personalized touch, there is a lot of opportunity to have custom designs and colors on glass teacups.
Colorful vintage glassware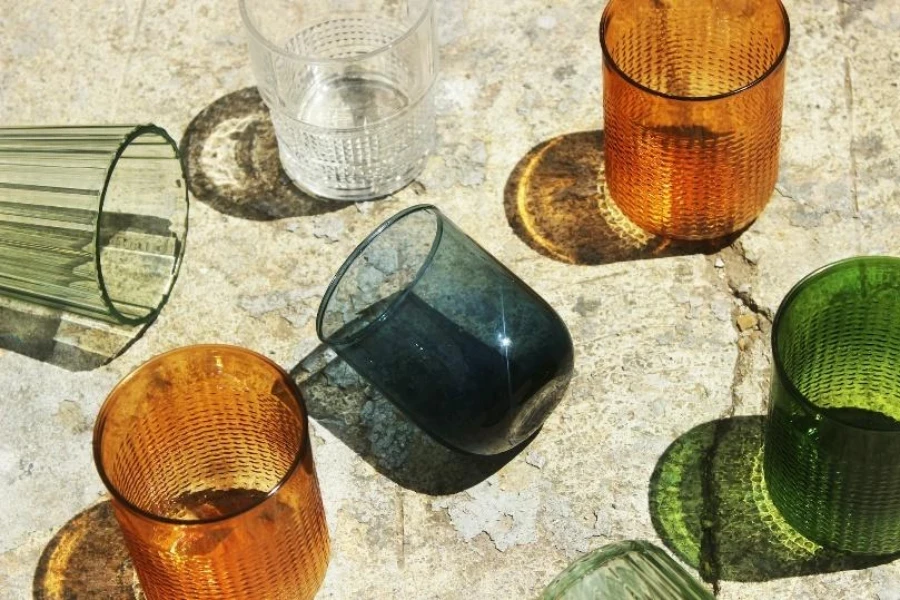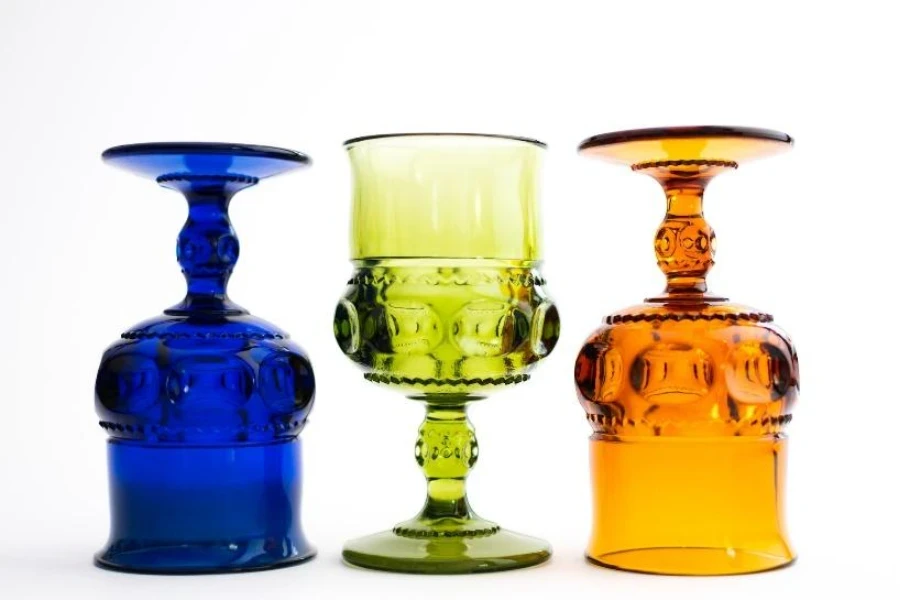 The current craze over vintage style is spreading to the drinkware industry. Vintage colored glassware is a big trend for homeowners interested in entertaining guests with a stylish garden, patio, or dining room tablescape. For the frequent host or hostess, dishwasher safe glassware may be a key requirement.
Vintage glasses come in a variety of summertime colors such as pink, blue, purple, yellow, and green. Colored glass can be used on goblets, stemware, coupes, tumblers, cocktail or wine glasses, or flutes. These beverage glasses are commonly used to hold drinks like water, juice, wine, highballs, or cocktails. 
The glassware will often feature an intricate etched crystal design for an old-fashioned appearance. Customers can purchase vintage glassware in a matching or monochrome drinkware set or may even mix and match several colors for a unique look. 
Travel mugs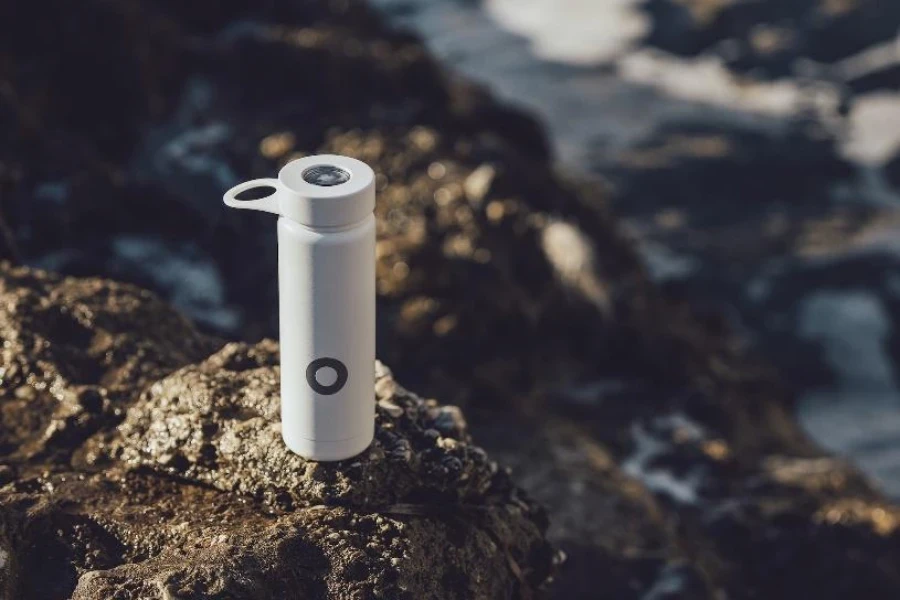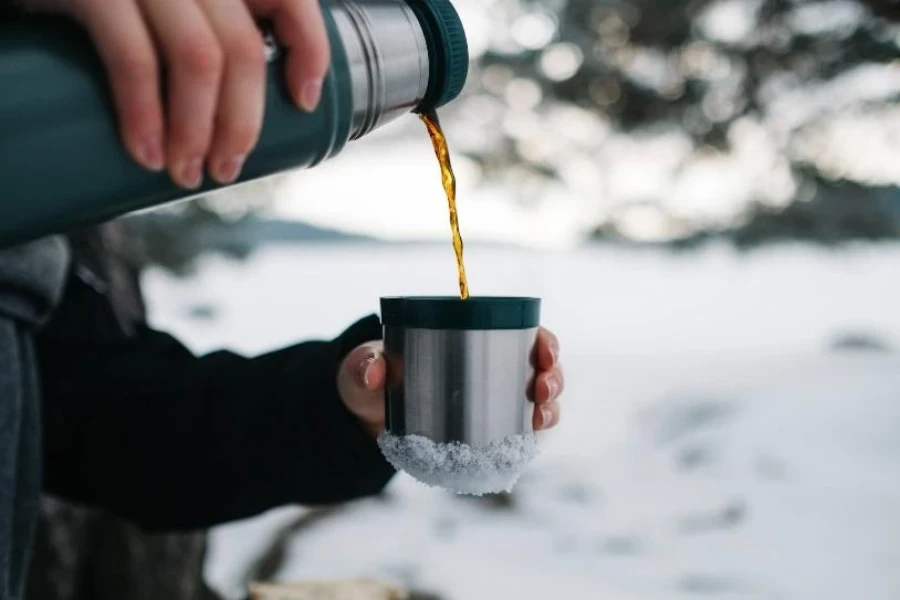 A slim and minimalist travel mug is perfect for the busy professional on the go or the outdoor enthusiast on a hike or camping trip. These types of travel mugs can be designed as a sleek cylinder with no handle so they can be small enough to put into a purse, backpack, or vehicle cup holder. The travel flask can even feature a matte finish for stylish and functional non-slip grip. A travel thermos may also come with a strap for hanging and the lid may double as a drinking cup.
Customers will likely expect the travel tumbler to have a leak proof vacuum lid with a rubber seal, double-wall insulation for hot or cold drinks, and a slide lock or BPA-free sippy lid. Some travel coffee mugs can even boast a built-in mesh strainer for tea leaves or a fruit infuser.
Large tumblers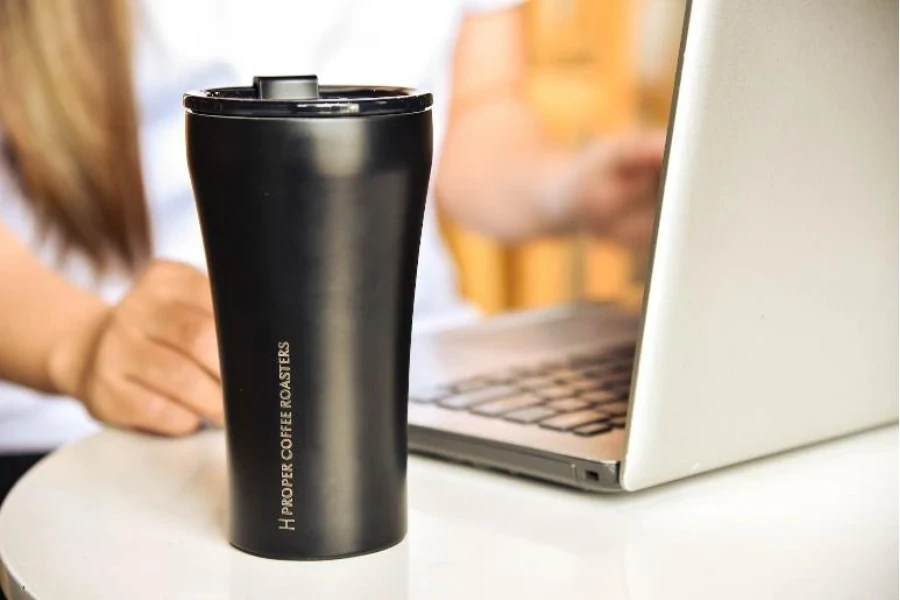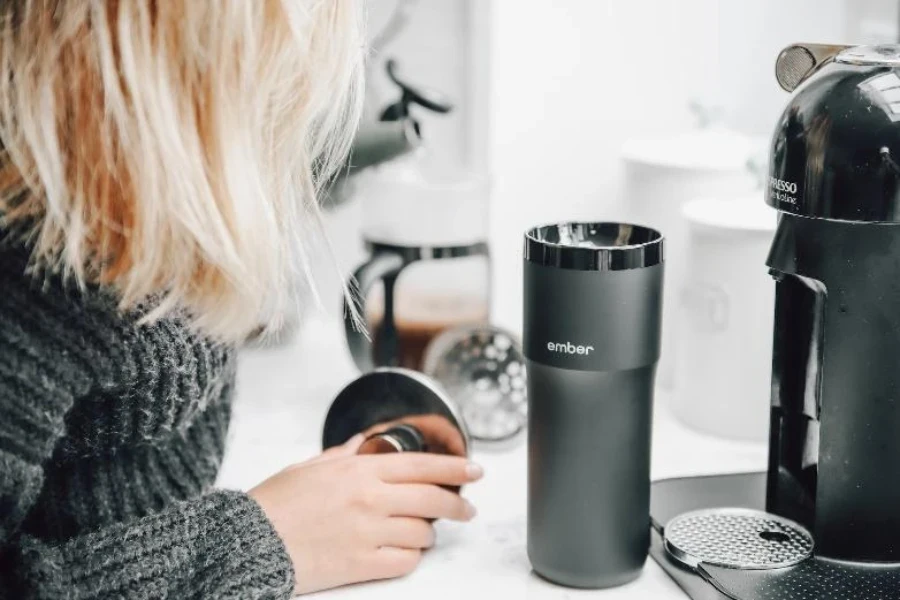 In contrast to small travel mugs, large tumblers are also becoming popular, particularly among influencers on TikTok. With temperatures climbing around the world, more customers are drinking iced beverages, even during the fall and winter months. 
Large tumbler cups are designed to hold a high volume of liquid to quench thirst throughout the day. Their large size can accommodate any ice cubes, foam, or cream added to cold drinks like cold brews, nitro coffees, or iced lattes. A high-volume tumbler may also come with a sturdy handle or a matching reusable straw. 
Another aspect of what makes huge tumblers appealing is the ability to showcase vibrant colors and graphics on the body of the cup. Recent packaging trends show a shift away from minimalist designs, so artistic patterns that use color and shadow to give the big tumbler a 3D appearance are trendy for 2023.
Favorable growth in the drinkware market
The latest trends in the drinkware market for 2023 range from practical beverage containers to statement-making cups. Stainless steel cups and glass coffee mugs remain staples in the industry because of their hygienic properties. Sleek travel mugs and large volume tumblers play on either end of the style spectrum, while colorful vintage glassware makes a comeback as the trend toward nostalgia continues.
The growing prevalence of government policies that are favorable to the tourism sector and rising water consumption is bringing many opportunities to the drinkware market. With a positive outlook on future market growth, businesses are advised to take advantage of the biggest trends in the industry as soon as they can.
Was this article helpful?