Fashion has always been a reflection of the times, and for the year ahead this means a shift towards eco-friendly alternatives, gender-neutral looks, and nostalgic styles unique to the creative retro-futuristic movement.
This retro-futuristic aesthetic, in particular, blends futuristic technology with old-fashioned, retro styles, inviting enthusiasts to break free from the norm and explore. Market surveys foretell a spike in demand among millennials and Gen Z for these sci-fi-inspired vintage looks.
This article offers five unique trends in this artistic movement, as well as brief insights into the current and future state of the global retro-futuristic apparel market.
Read on for the trends that will help you captivate and inspire this emerging niche!
Table of Contents
How big is the retro-futuristic apparel market
Top 5 retro-futuristic trends for 2023/24
Invest in these trends
How big is the retro-futuristic apparel market
Retro-futuristic fashion has its roots in the 20th century, when artists and designers started imagining what the future might look like. These "future visions" drew influence from science fiction and fantasy stories featuring bold colors, geometric shapes, and metallic materials.
In addition, retro-futuristic fashion has continued to be popular in recent years, with consumers becoming more interested in fantasy-inspired dressing. However, the sustainable clothing industry (currently at US$ 8.25 billion in 2023) drives the retro-futuristic apparel market's profitability, with designers and manufacturers catering to Gen Z's and Millennials' demand for eco-friendly alternatives.
Top 5 retro-futuristic trends for 2023/24
Sequins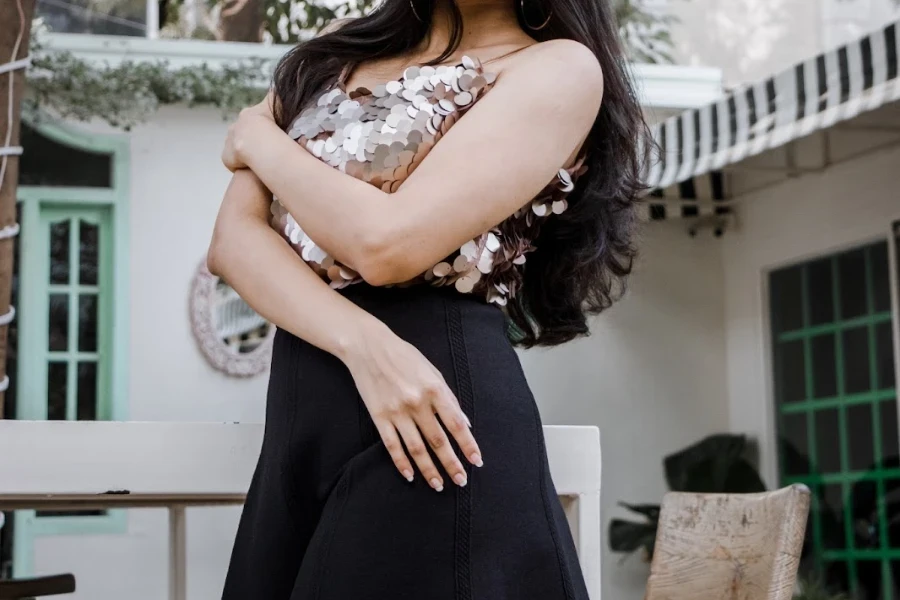 Sequins are a must-have when discussing retro-futurism. They are frequently called a class unto themselves since they are the epitome of metallic and galactic influences. A mainstay of the fashion industry, outfits with sequins are perfect for making bold style statements.
Embracing sequins can make every day an occasion and it's part of what makes them unique and fun. That's why more female consumers are yearning for them. Hence, consumers tend to incorporate elements from various retro-futuristic genres into sequined ensembles, like combat boots, a utility belt, a leather bomber jacket, and a jean jacket.
Since sequins are versatile, they can work on various women's clothing items. For instance, dresses adorned with sequins create a show-stopping look perfect for glamorous events and parties. Sequin tops also step into the spotlight with elegance and confidence.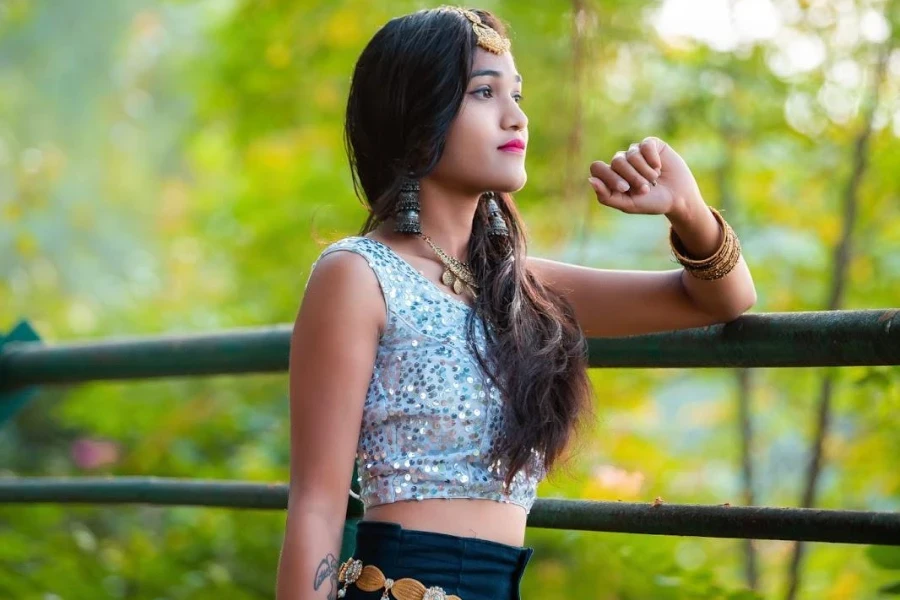 Ladies can rock sequin tops with sleek black trousers or high-waisted pencil skirts for a more casual yet striking ensemble. The ensemble balances an old-world charm with contemporary sophistication.
Blazers or jackets are other clothing items that look great with sequins. In truth, sequined blazers or jackets easily add sparkles to any outfit, making them the go-to for incorporating a retro-futuristic flair to everyday looks.
Geometrics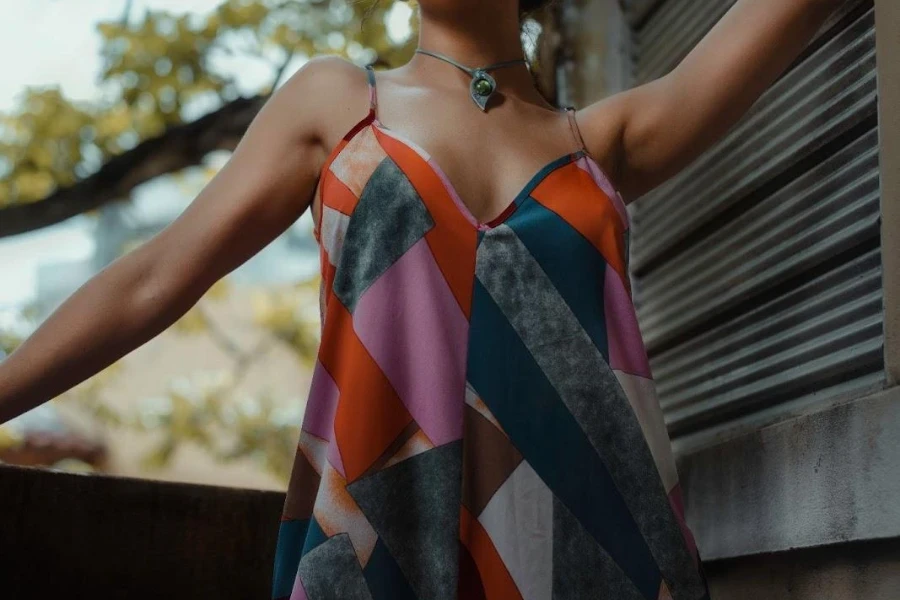 Retro-futuristic apparel frequently features geometric prints, but surprisingly in this trend, geometrics aren't solely found in prints. Lines, angles and shapes are prevalent in this futuristic attire trend, appearing in various cuts, styles, and designs, and they are here to stay! Square necklines, circular and rectangular cuts, triangle-shaped styles, and more are examples of how geometrics will be incorporated into apparel designs.
These aesthetic geometric wears feature repetition and innovation, transforming basic shapes into new shapes and volumes. Plus, they have a rebellious punk vibe that GenZ and millennial consumers love.
Geometric stripe prints are one way women can rock this trend. It features bold or subtle prints arranged in various ways. Plus, the seemingly random geometric patterns make items more visually appealing.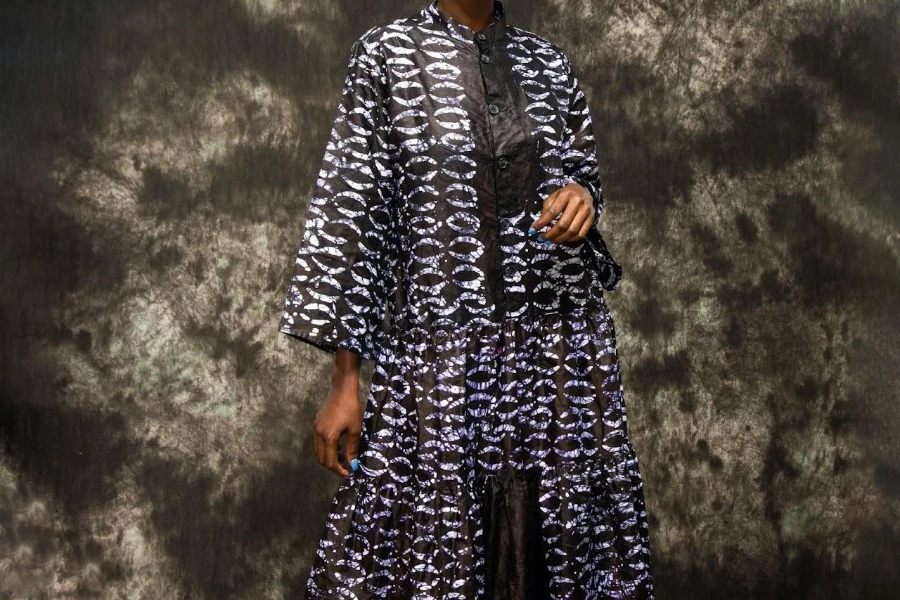 Checkered prints can also adapt geometric styles to offer uniqueness. Clearly, dresses, skirts, and tops with geometric checkered prints offer something different from the regular checks. Ladies can opt for A-line dresses with these geometric patterns to rock a playful yet elegant look.
Geometric-styled tops can also match perfectly with high-waisted trousers or denim, creating a more relaxed and contemporary outfit. The pairing is dynamic and fashion-forward enough for leisure and work.
Galaxy prints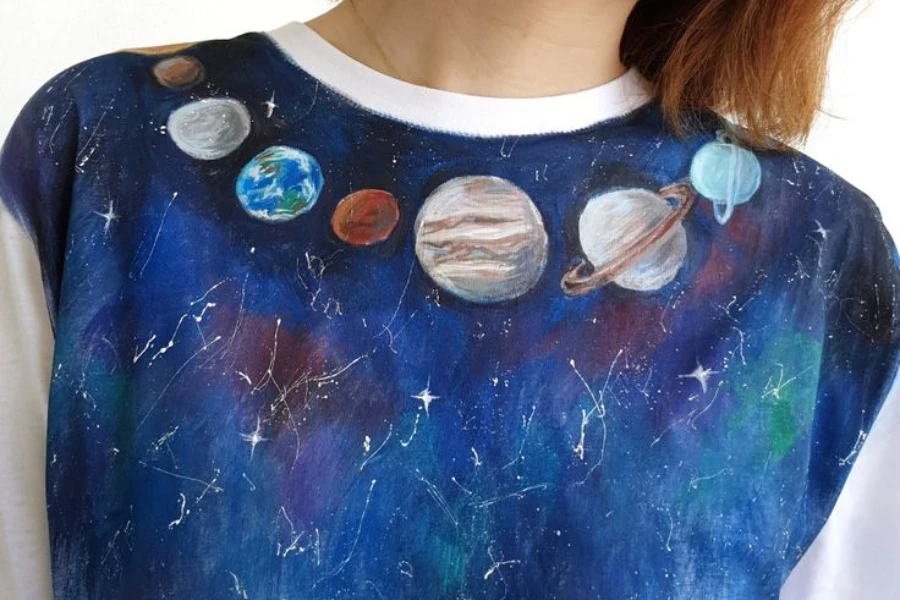 The cosmos is massive, and so is this trend. Astronomical patterns, spaceship-inspired designs, moon-shaped embroidery, sparkling diamantes that resemble stars, and fabrics with galactic prints are examples of the fashion industry's ongoing relationship with the cosmos and futuristic style. This trend allows consumers to dive into their playful, reflective and expressive sides.
Galaxy prints are all about capturing the mystery and wonder of outer space and all their related celestial designs—think swirling nebulae, cosmic dust, and twinkling stars.
For women, choosing button-down shirts with galaxy prints, short dresses with star-like sparkling details, and embroidered patterns shaped like elements found in galaxies are great ways to add a retro-futuristic touch to their wardrobe while still creating various stylish looks.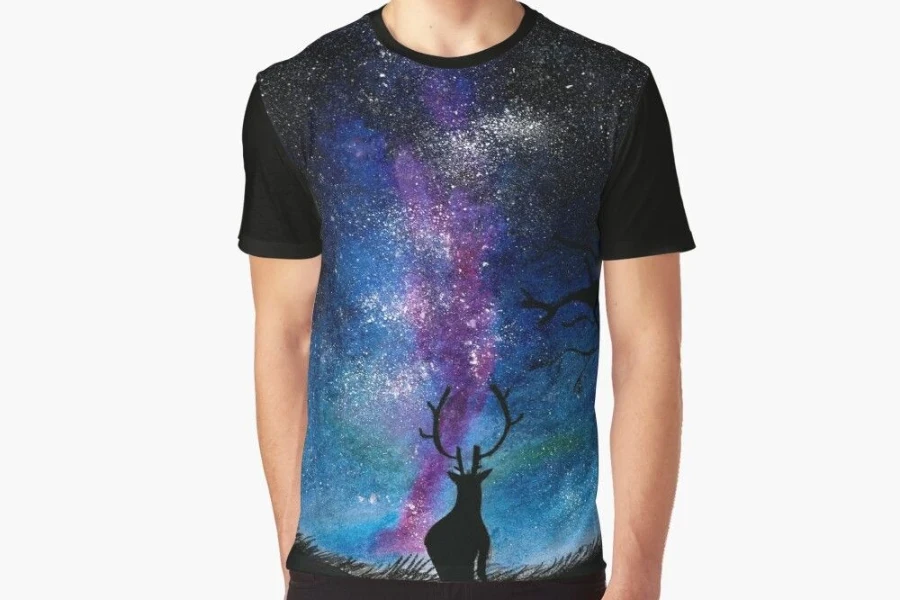 Galaxy print dresses are perfect for both male and female consumers who want to make an ethereal entrance at any event, be it a gala or a special night out. However, those who prefer a more casual look can choose galaxy print tops and pair them with jeans for men or leggings for women giving an effortlessly cool outfit. More importantly, galaxy prints often come in deep blues, purples, and blacks to create an otherworldly allure.
Extreme silhouettes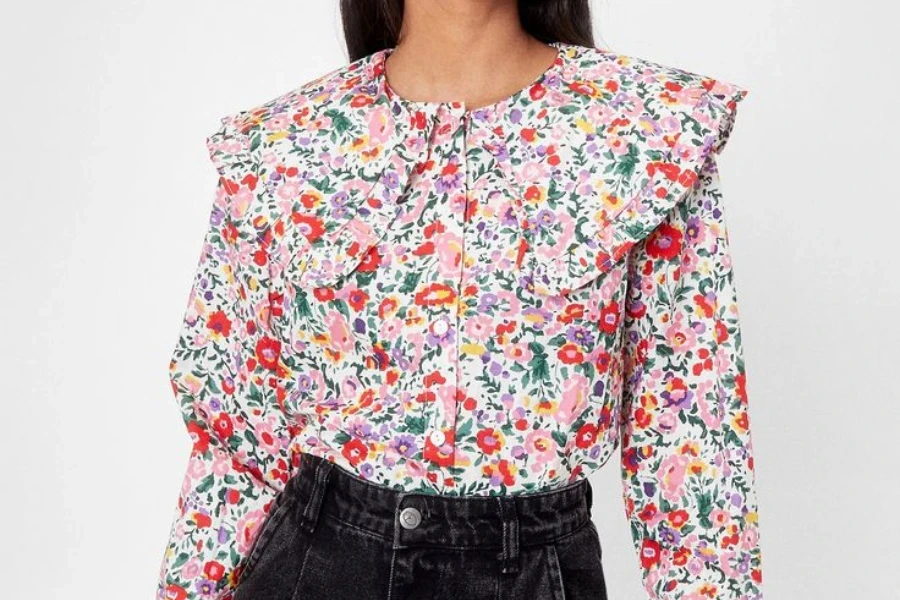 Drama is the current stance in fashion. In a world where figure-hugging clothing and narrow, sleek silhouettes are highly valued, retro-futurism goes the other way in the form of extreme body profiles. This primarily entails creating oversized, loose silhouettes by exaggerating the size and volume of fundamental clothing elements like the neck and sleeves.
Volume and asymmetry are unique features of this trend, as seen in several unnerving sculptural forms peculiar to this trend, such as oversized collars, bulbous sleeves, and voluminous dresses. bulbous sleeves.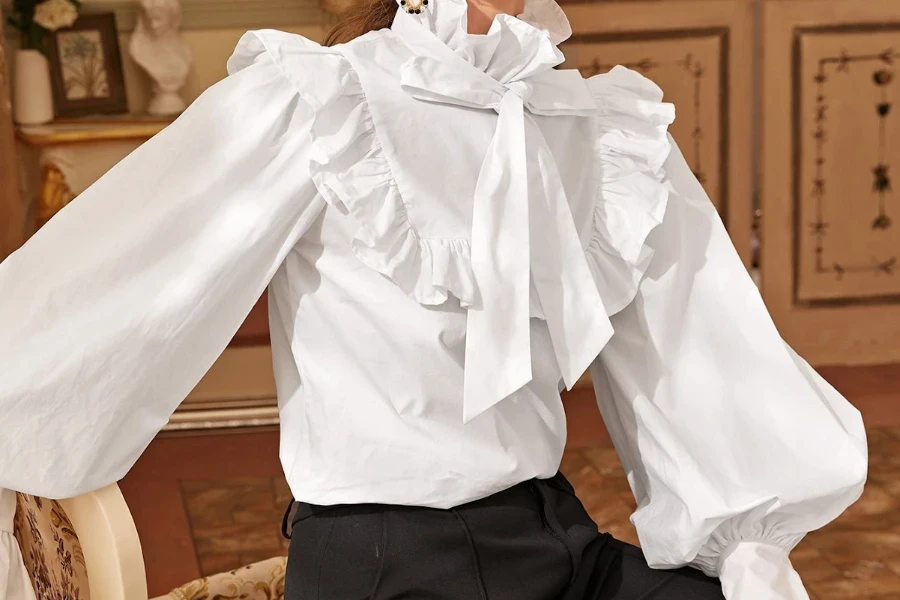 These styles have bold, imaginative shapes that challenge conventional notions of symmetry and balance. Consumers looking to transform their style can experiment with this trend whilst testing the boundaries of fashion.
Atompunk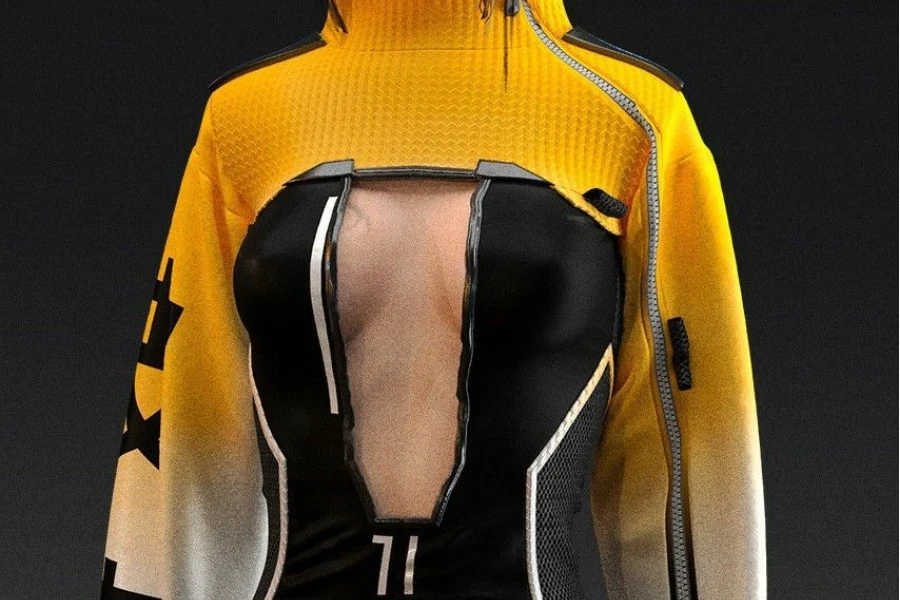 The atom punk trend is a subgenre of science fiction similar to steampunk but less well-known. The atom punk aesthetic is heavy on glamor and vibrancy, offering its vision of the future through the lens of the 1950s.
A look into 1950s sci-fi magazines and comic books gives a clear idea of what atom-punk fashion was all about. This genre includes cool soda fountains, chunky 1950s glasses, and thunderbird cars. However, this retro-futuristic take on the 1950s adds a few more exciting elements.
Atompunk centers on embracing the optimistic and imaginative spirit of the past while envisioning a futuristic twist. Clothes with atomic-inspired motifs like atomic symbols, sci-fi rays, and vintage rocket prints take center stage in this trend. Women can look fantastic in an atompunk-inspired outfit with a flared A-line skirt and a fitted bodice. It captures retro femininity while adding a touch of modern playfulness.
But, ladies who don't fancy dresses can opt for a chic blouse with atomic patterns and match them with high-waisted pants for a sophisticated office look.
Invest in these trends
Seasons change, and so do the styles and ensembles that accompany them. Trends are leaning towards dark, moody, and punky themes inspired by space, time and history, especially among millennials and Gen Z.
Vibrant geometric shapes, atompunk, extreme silhouettes, galaxy prints, sequins, and much more are examples of the retro-futuristic look in fashion, with a colorful, eclectic blend of patterns, styles, and hues!
Retailers should keep these retro-futuristic trends on their radar for 2023/24 as they are set to be everywhere in the coming season.
Was this article helpful?