In the fast-paced furniture world, selecting the right swivel chairs is paramount. We understand that finding the ideal swivel chair goes beyond aesthetics, blending style with ergonomic support, durability, and practicality.
In this guide, we'll take you on a journey through the world of swivel chairs, helping you navigate the diverse options available and empowering you to make an informed choice that suits your unique needs and preferences. 
Table of Contents
The business potential of swivel chairs
Types of swivel chairs
Features to consider when selecting swivel chairs
Conclusion
The business potential of swivel chairs
The global office furniture market, which includes swivel chairs, has been growing steadily. According to experts, the market size was valued at USD 677.09 billion in 2022 and is projected to reach USD 1,070.87 billion by 2030, with a compound annual growth rate (CAGR) of 5.9% during the forecast period. 
The increasing demand for ergonomic and comfortable furniture, modern office setups, and the rise of remote work are the major drivers for the demand for swivel chairs. These chairs are essential to today's functional and comfortable living and working spaces.
Demand for ergonomic and comfortable furniture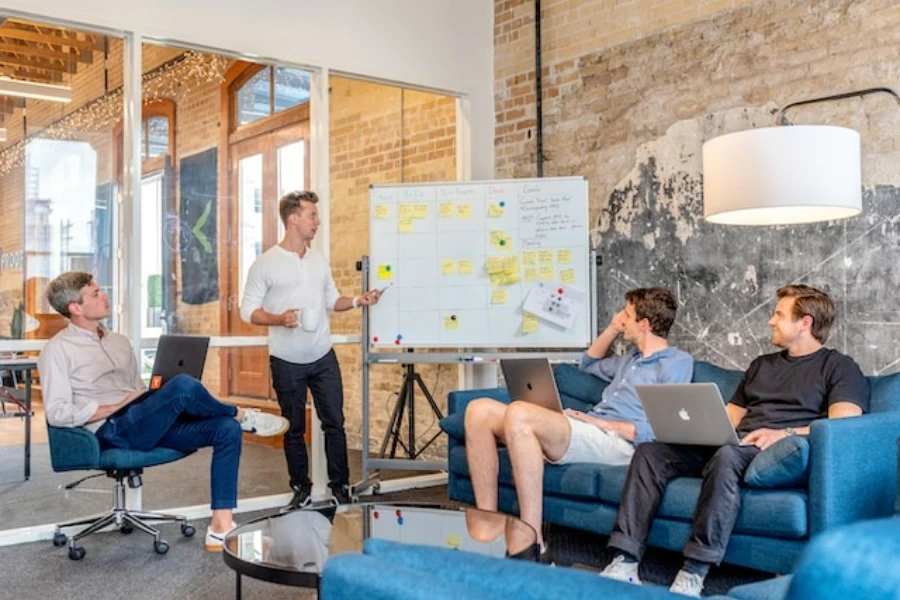 Swivel chairs gain popularity due to their ergonomic design, offering optimal support and comfort for health-conscious individuals seeking a holistic seating solution in work and living spaces.
Remote work trend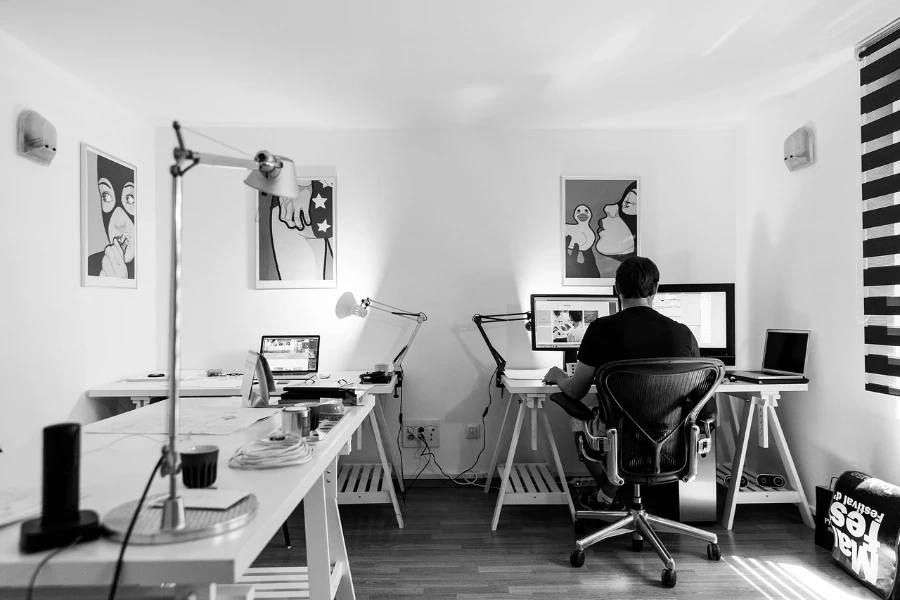 The remote work trend has sparked a new demand for swivel chairs. With more individuals working from home, the need for versatile and comfortable seating options has surged. Swivel chairs offer the flexibility required for multitasking and creating ergonomic workspaces, aligning perfectly with remote work demands.
Modern office set-up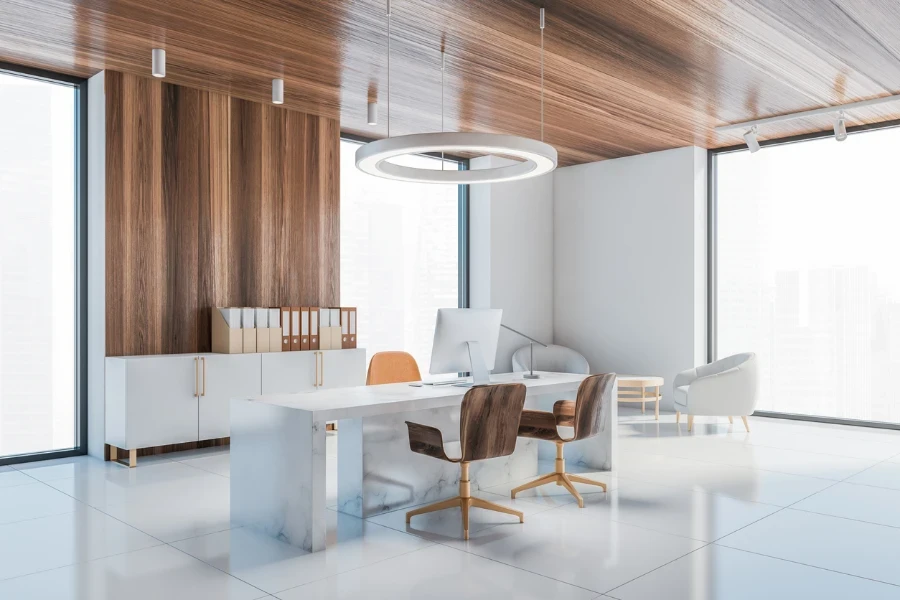 Modern office setups demand swivel chairs for flexibility, collaboration, and adaptability in dynamic environments. Their pivot, rotation, and adjustment capabilities align with agile work environments, making them essential for creating engaging and adaptable work environments.
Types of swivel chairs
The product type plays a crucial role when selecting swivel chairs to sell. Swivel chairs come in various types, each catering to specific needs and preferences. Common product types include:
Executive swivel chairs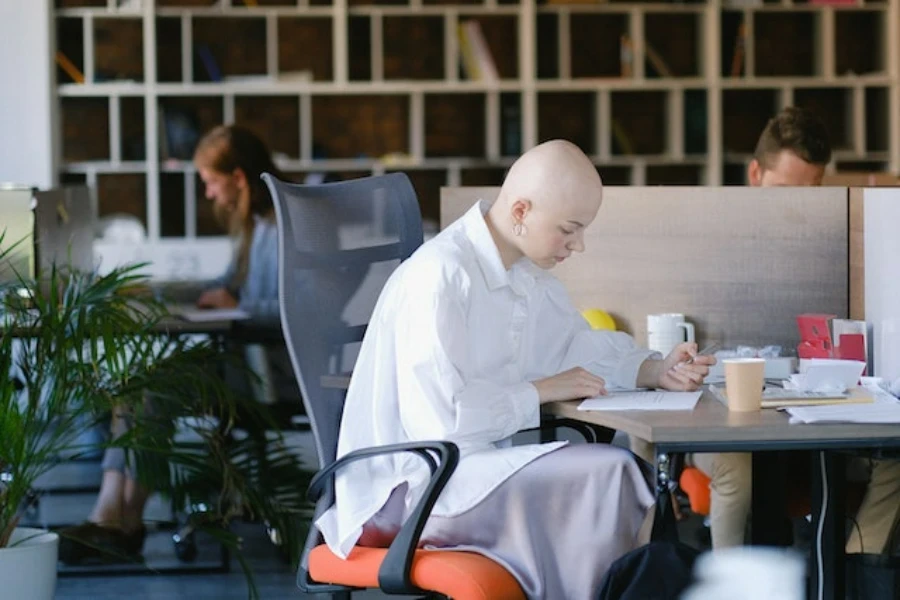 In the realm of corporate elegance, these chairs stand as true symbols of sophistication and comfort. Luxurious and high-end executive swivel chairs are carefully crafted to adorn executive offices with an aura of refined professionalism. They go beyond mere furniture pieces; they are statements of status and style. 
As customers envision crafting an executive space that captures both luxury and practicality, the charm of executive swivel chairs is unrivaled.
Target end customers: Executives, managers, and professionals working in high-end offices. These chairs exude luxury, featuring premium materials and sophisticated designs that align with a professional and prestigious image.
Task swivel chairs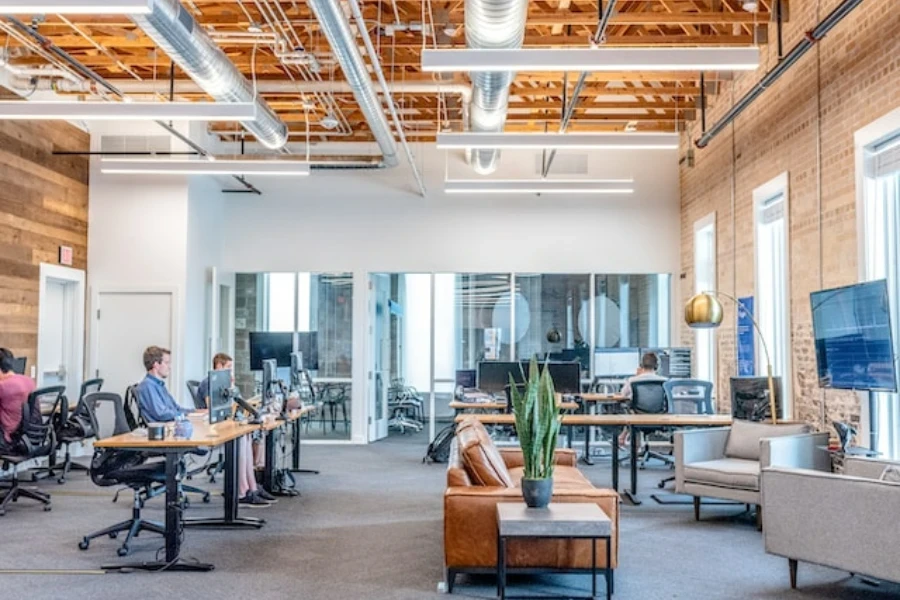 These chairs are the unsung heroes of productivity, designed to support users through their daily grind. Task swivel chairs are all about function meeting comfort. Their ergonomic design and easy maneuverability make them reliable companions that keep users focused and comfortable, no matter how demanding their to-do list gets.
Target end customers: General office users, employees, and students. These chairs are designed for everyday office tasks and are suitable for a wide range of users seeking functional and comfortable seating.
Gaming swivel chairs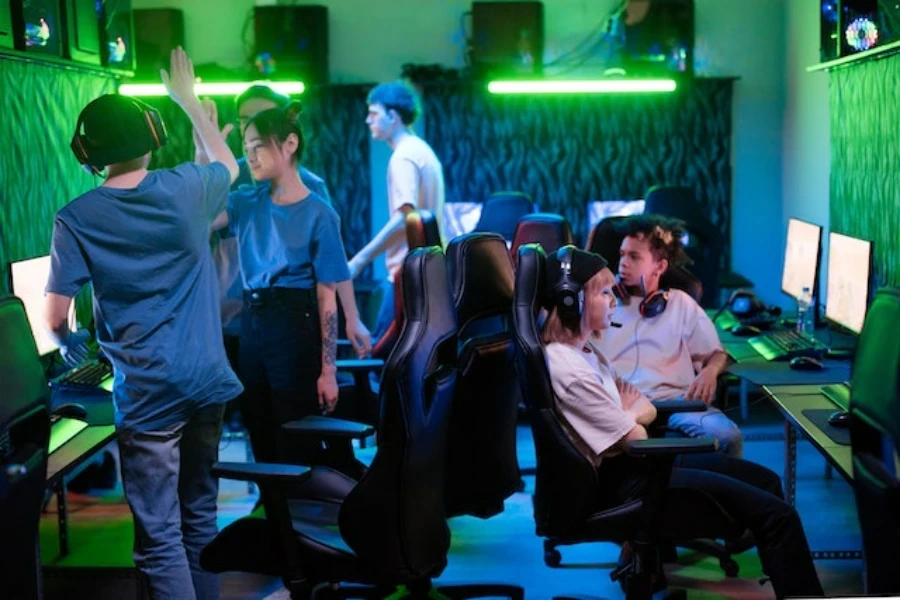 These chairs are a gamer's dream come true. Specially designed to keep them comfy during those epic gaming marathons, they're a secret weapon for conquering virtual worlds. With extra padding, headrests, and super cool designs, gaming swivel chairs are all about leveling up comfort and style for gamers.
Target end customers: Gamers and gaming enthusiasts who spend extended periods in front of their gaming setups. These chairs offer extra padding, lumbar support, and vibrant designs for a comfortable gaming experience.
Home office swivel chairs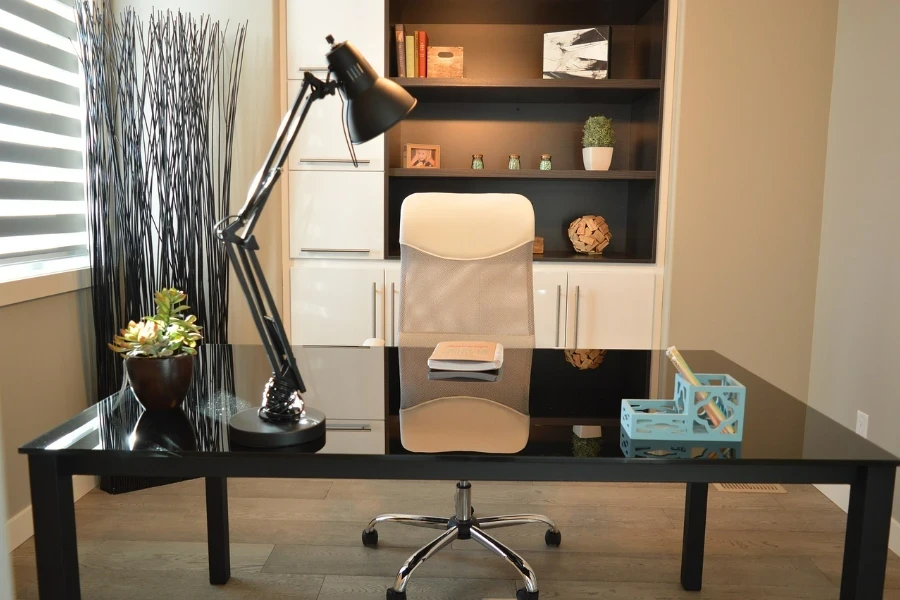 These chairs are the perfect work-from-home companions. They're compact, stylish, and tailored to fit seamlessly into the home office setup. They're not just about getting the job done; they combine functionality and aesthetics to match the unique decor of a room.
Target end customers: Individuals setting up home offices or small workspaces. These chairs focus on aesthetics and space-saving features to complement various home decors while providing comfort for remote work or study.
Conference room swivel chairs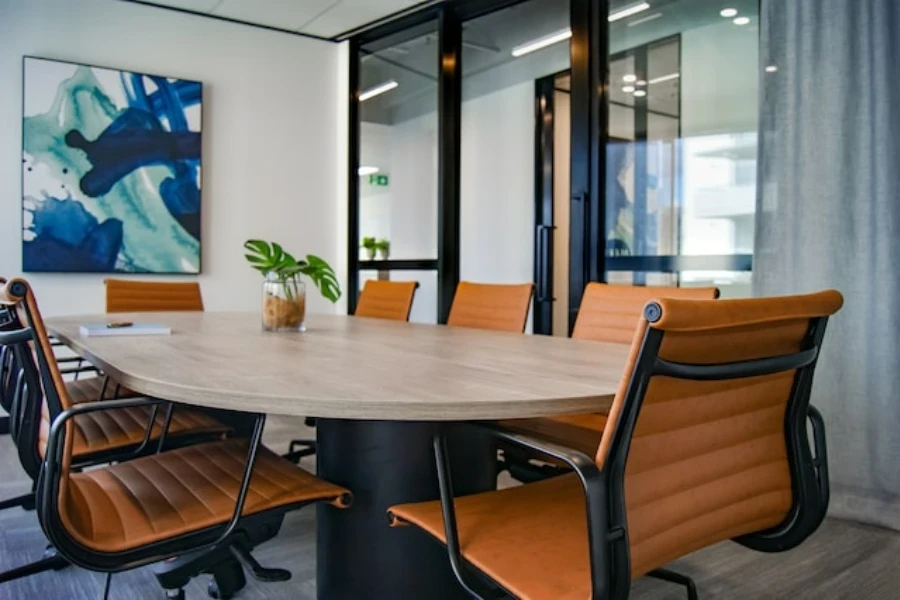 These chairs are perfect for productive meetings. Specifically crafted for conference rooms, they're a great blend of functionality and professionalism. And the best part? They're designed to keep everyone comfortable, focused, and engaged during those important discussions.
Target end customers: Companies and organizations looking to equip their meeting and conference rooms. These chairs are stackable, space-efficient, and designed for professional settings, encouraging collaboration during meetings.
Medical swivel chairs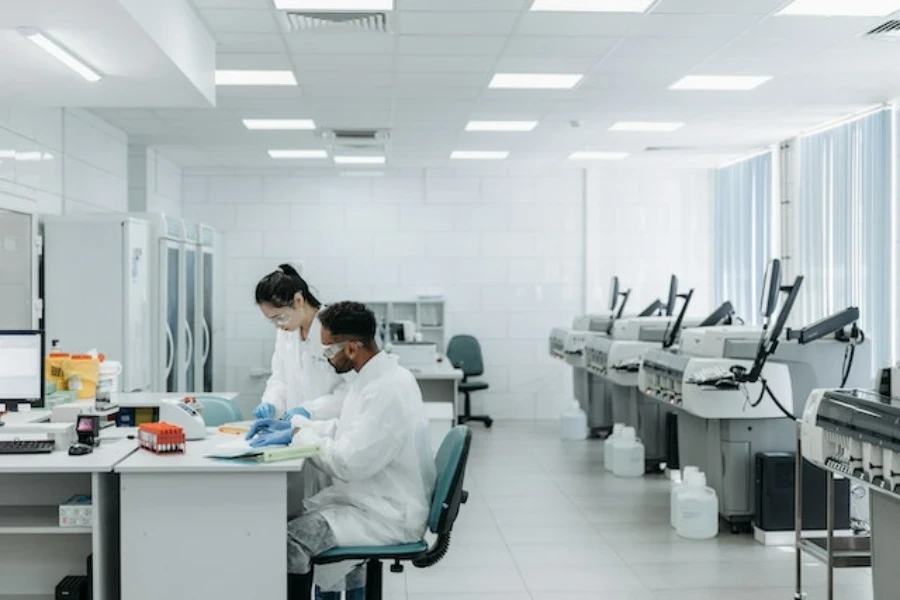 These chairs are ergonomic seating solutions designed for healthcare and medical environments. They offer several benefits such as mobility, accessibility, and infection control due to their easy-to-clean nature and versatility.
Target end customers: Healthcare facilities, clinics, and laboratories. These chairs are often designed with medical-grade materials and features, catering to specific healthcare needs and maintaining hygiene standards.
Ergonomic swivel chairs
Ergonomic swivel chairs are designed to provide optimal comfort and support while promoting healthy posture. They offer adjustable features and dynamic movement, reducing strain and enhancing productivity in various work environments.
Target end customers: Office professionals, remote workers, and anyone who spends long hours at a desk. These chairs prioritize comfort and support to promote good posture and reduce the risk of musculoskeletal issues.
Hospitality swivel chairs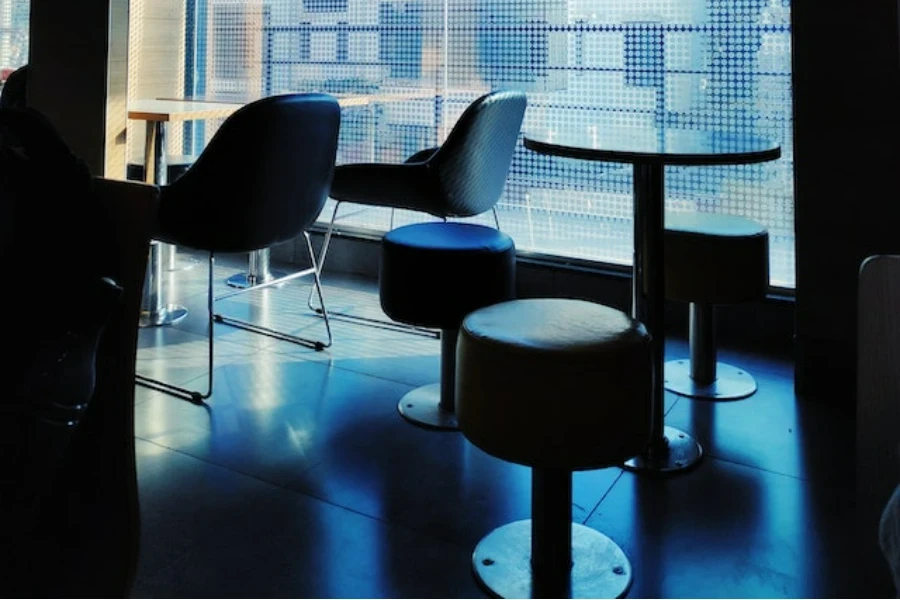 These chairs combine style and functionality, offering guests comfortable and versatile seating. With the ability to rotate and engage in conversation or enjoy a view, these chairs enhance the overall guest experience.
Target end customers: Hotels, restaurants, and other hospitality venues. These chairs emphasize aesthetics and comfort to enhance the ambiance and guest experience.
Outdoor swivel chairs
These chairs are the perfect blend of relaxation and flexibility, allowing individuals to comfortably enjoy outdoor spaces while easily turning to engage in conversation.
Target end customers: Individuals and businesses with outdoor seating areas like patios, gardens, or cafés. These chairs are weather-resistant and durable, suitable for outdoor environments.
Features to consider when selecting swivel chairs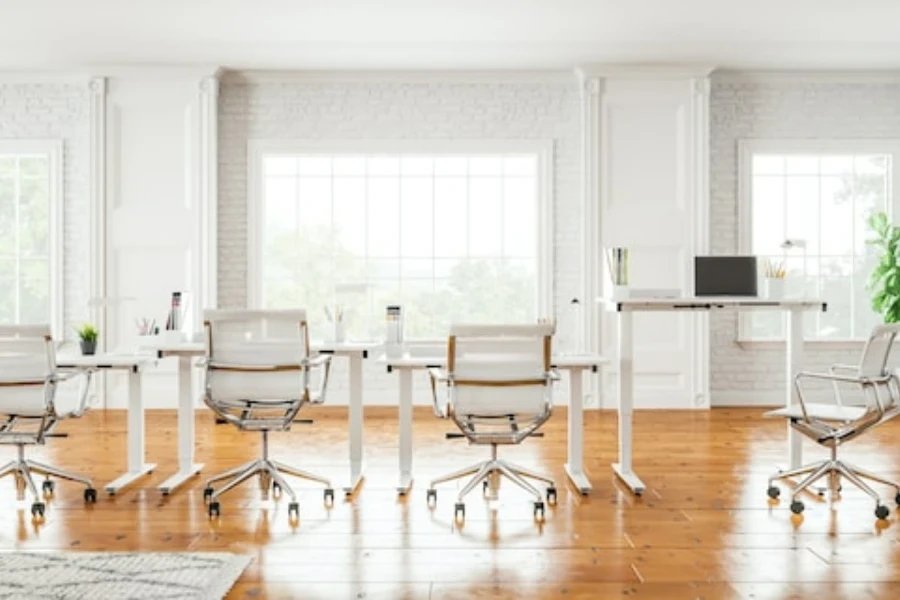 Understanding the key features of each product type is crucial to meet customer needs effectively. Some common features include:
Adjustable Height: This allows users to set the chair comfortably based on their desk or preference.
Pro: Ergonomic comfort – Adjustable height promotes better posture and reduces strain.
Con: Complexity – More moving parts can lead to potential wear and tear over time.
Lumbar Support: Lower back support reduces the risk of back pain and discomfort.
Pro: Enhanced comfort – Lumbar support reduces lower back strain and discomfort.
Con: Limited fit – Lumbar support might not suit everyone's unique lower back curvature.
Armrests: Supports the arms, reducing strain on the shoulders and neck during extended periods of sitting.
Pro: Added comfort – Armrests support arms and shoulders, reducing muscle tension.
Con: Space limitation – Armrests can restrict movement and may not fit comfortably under some desks.
Swivel functionality: Enables 360-degree rotation for enhanced mobility and flexibility.
Pro: Improved mobility – Swivel functionality allows easy movement and access to different areas without getting up.
Con: Dizziness or disorientation – Prolonged spinning or constant swiveling can cause dizziness or disorientation for some users.
Padding and upholstery: Ensures comfort and durability. Different materials like leather, mesh, or fabric may be used.
Pro: Enhanced comfort – Padding and upholstery provide a soft and comfortable seating experience.
Con: Maintenance – Upholstery can require regular cleaning and care to prevent staining or wear.
Conclusion
Swivel chairs are essential in modern living and workspaces, offering comfort, style, and practicality. This guide explains how to select the perfect chair for the living room, executive suite, conference room, or gaming area.
If you're ready to set your inventory apart and buy the right products for your customers, then get ready to embrace comfort, functionality, and aesthetics with this diverse range of swivel chairs.
Was this article helpful?