Based on expert reports, football aka soccer is the most popular sport in the world. As a result it's not surprising to know that each year more people are looking to buy the most trendy accessories.
However, consumers and sellers may be confused about which soccer accessory trends to look out for because a pool of new trendy accessories is introduced annually.
The good news is sellers can leverage this demand by focusing on the essential trends highlighted here to ensure they appeal to a range of soccer aficionados, whether amateur or professional.
So read on for the key soccer accessory trends for 2023/24!
Table of Contents
An overview of the booming soccer accessories market
Five must-know soccer accessory trends for 2023/24
Boost profits with these trends
An overview of the booming soccer accessories market
The global market for soccer accessories is projected to hit US$ 23.78 billion by the end of 2033, meaning it will have a compound annual growth rate (CAGR) of 3.5% from 2023 to 2033.
Based on this report, there are 3 important takeaways to note:
Soccer shoes have the largest market share size at 58.6%.
There's a rising demand amongst young people between the ages of 6 – 16 years—more than other age demographics.
"Male consumers" in the end-user segment are forecasted to dominate the market—having the highest CAGR of 17% from 2023 – 2033.
Regarding the regions with the most demand for soccer accessories, Europe, Latin America, Africa, and North America are the key players.
Five must-know soccer accessory trends for 2023/24
Pinnies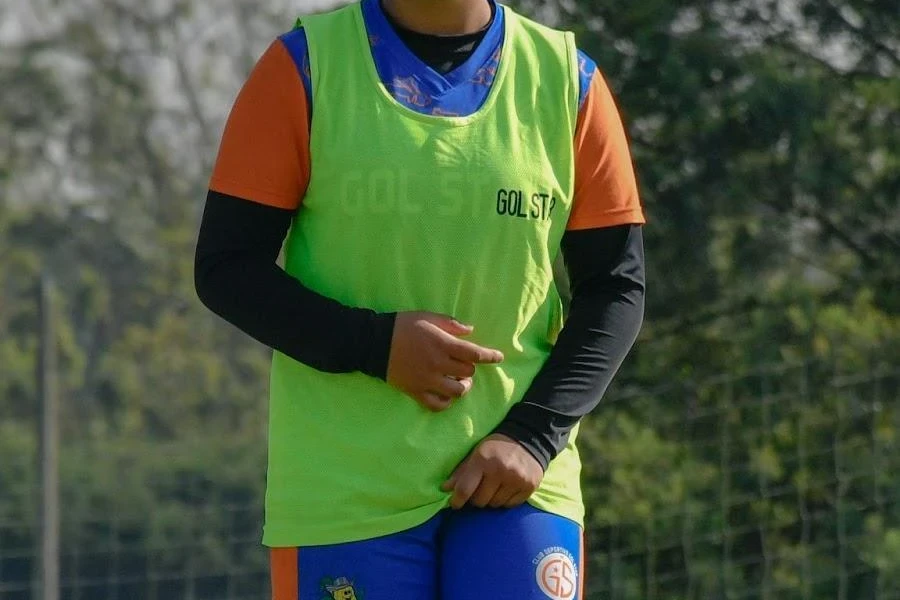 On casual days, it's common for one team to play without shirts, especially on hot days—-but for more formal occasions it's generally a good idea for teams to have sets of soccer pinnies (vests) in various colors.
In addition to preventing them from playing shirtless, pinnies make it easy to tell players apart during training sessions. Retailers should prioritize durable, lightweight, and quick-dry capabilities when purchasing vests.
Ideally, they should look for vests featuring sports-specific nylon mesh fabric. This material helps players stay cool in hot conditions and eliminates the need to remove layers for a good fit in winter. However, one should also avoid vests with open sides, as the straps connecting the front and back can tear easily.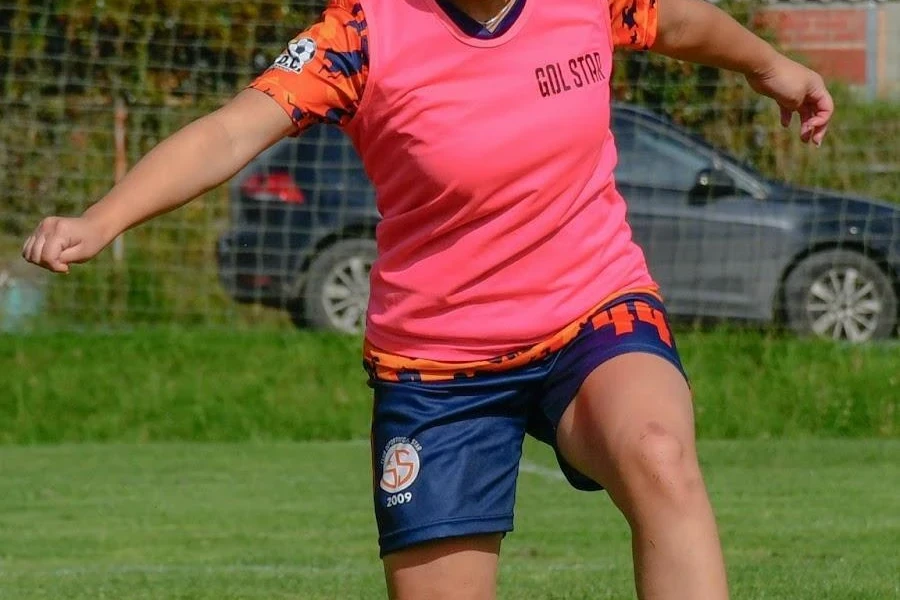 As mentioned earlier, businesses can stock up on vests in various colors and sizes. But the most trendy options are ones teams can easily interchange among players. In other words, choose bigger sizes over smaller types. 
Note: Loose-fitting pinnies are not a problem during training sessions. Contrarily, smaller pinnies may not fit the players well and restrict movement.
According to Google Ads, "pinnies" are quite popular, attracting 27100 average monthly searches. Despite their 20% drop in search volume from April (40500 queries) to May 2023 (22200 queries), they still generated 22200 inquiries in September 2023 alone.
Soccer cleats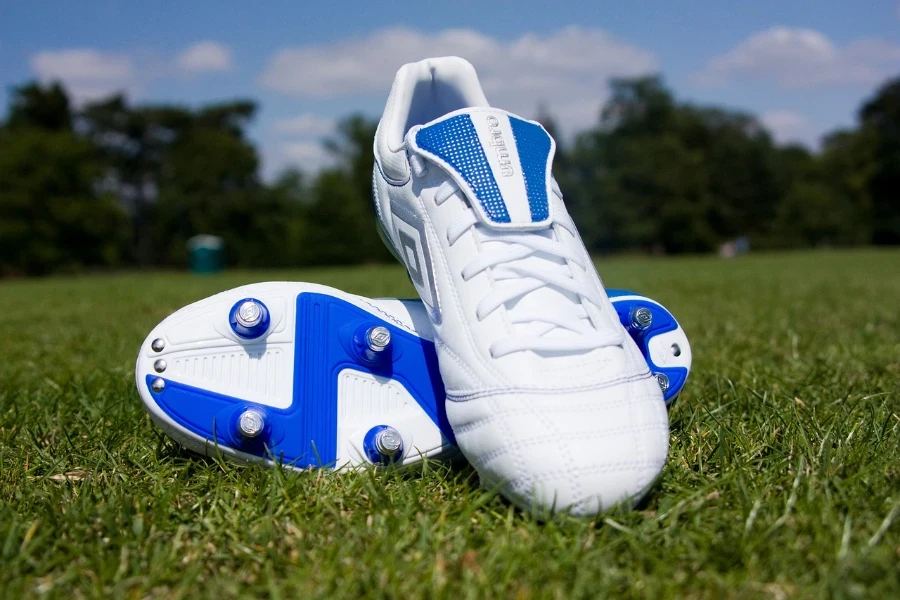 Playing soccer without cleats is like digging the ground without a shovel—it's that important. Football (or soccer) cleats feature designs that provide enough traction to grip the natural grass surfaces common with the sport's playfield.
Typically, manufacturers design them with a low-profile and snug fit, allowing players better control over the ball. A good pair of cleats can enhance a player's ability to pass, shoot, and dribble the ball.
More importantly, these shoes are incredibly lightweight, which helps to boost the player's agility and speed. Their designs also provide minimal interference with the feet' natural movement so players can make swift turns effortlessly.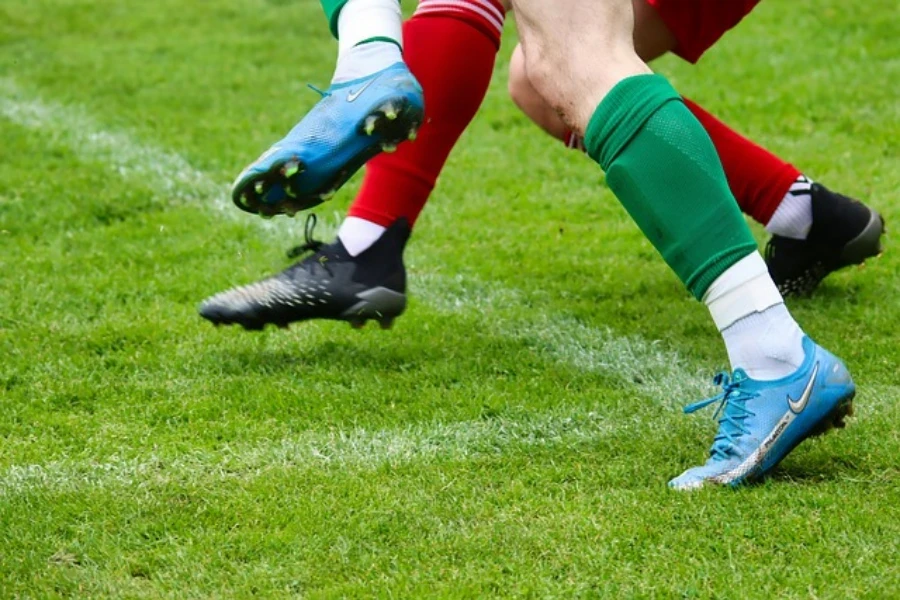 In addition, soccer cleats gain improved traction from molded blades or firm ground (FG) studs. Designers strategically place these studs to provide the best grip while playing on natural grass. 
They also make the shoe's upper section with lightweight, thin materials like mesh or synthetic leather. A thin upper section promotes better touch, control, and breathability while keeping the player's feet dry during vigorous matches.
According to Google Ads, branded soccer cleats, like Nike mercurial, get as much as 673000 searches monthly, while unbranded variants get over 301000. Interestingly, unbranded soccer shoes witnessed a 20% uptick in the last five months, rising from 245000 to 301000 in September.
Cones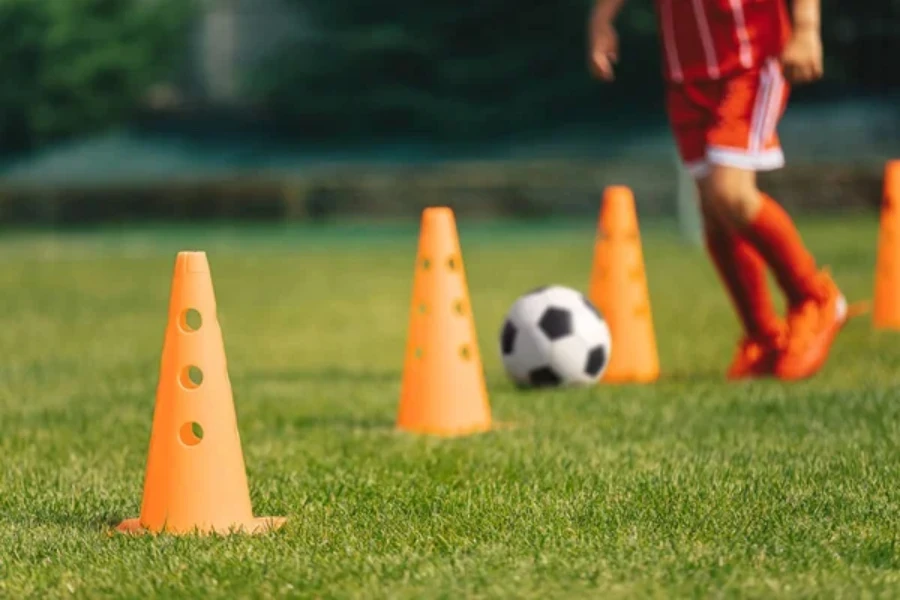 Kids often create makeshift soccer fields and goals using rocks, sweaters, or whatever is available at that moment. However, cones are an inexpensive upgrade from the improvised setting.
They are versatile accessories for soccer teams this season. Cones easily mark playing areas, create sprinting courses, set up training drills, and even make a small-sided pitch. The best part is businesses can offer them in various packs and sizes.
Sports teams always have a minimum of four cones. They can create a square area for various team drills with that number. But since the cones' size and shape don't matter much, businesses can offer better value by investing in bulk disc variants.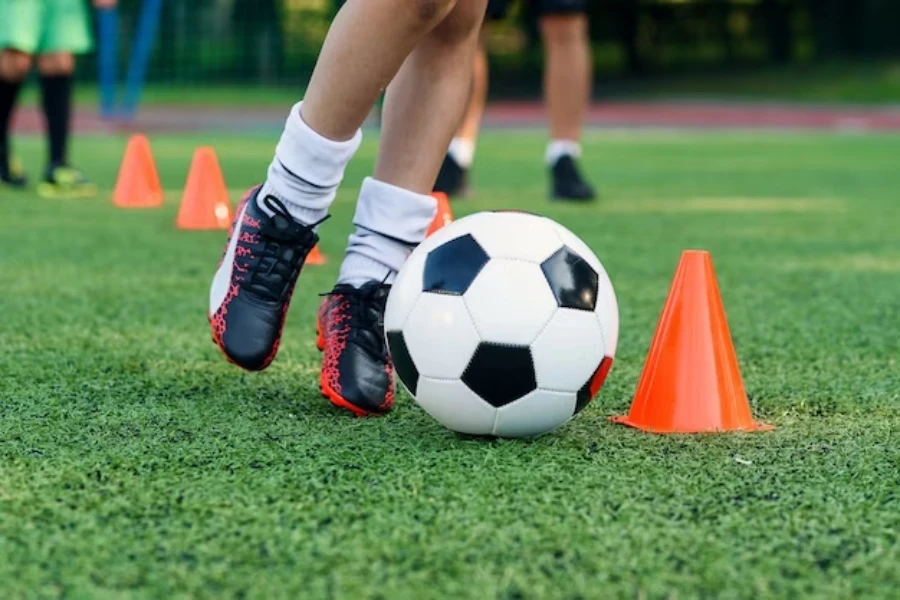 These cones are durable, resistant to being knocked over or stepped on, and flattened when pressed to prevent injuries. But that's not all. Disc cones are typically available in packs of 20 to 50, featuring various colors.
Plus, the colors are always bright and eye-catching for easy visibility—-whether it's raining or sunny. Some packs may also include a mesh carrying bag or holder for convenience.
Google Ads data reveals that "soccer cones" attract 9900 average monthly searches. The data also indicates that they've maintained this search volume in the last three months.
In addition, a second keyword, "soccer cones," maintains a significant interest by generating 5400 monthly searches. Also, the numbers increased by 20% to 6600 in May and have held that search volume to date.
Portable goals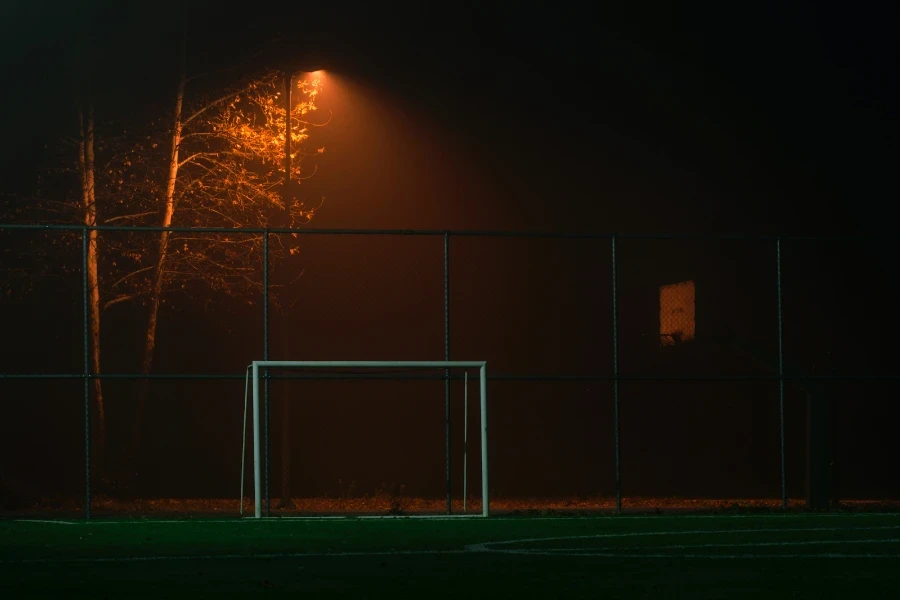 Using cones or improvised items to mark goals is common but often leads to debate between teams. Additionally, retrieving the ball from behind the goal can be a hassle. So, having actual goals for training sessions is essential and convenient.
Although larger 7-a-side or 11-a-side goals are available, teams will want smaller and easily storable ones—-making portable goals a sought-after item. They're compact enough to be challenging but not so much that players can hit them consistently from a distance. In fact, many options available today offer foldable features for convenient carrying and storage.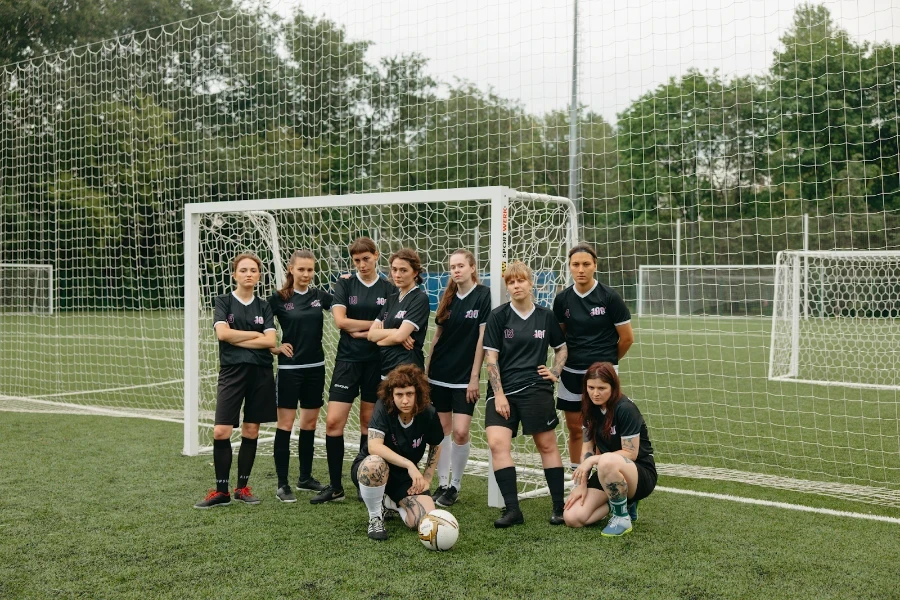 One of the best types to watch out for is portable goals with rebounding nets. They bounce the ball back to the player, allowing for faster drill execution without the ball getting stuck. Some foldable goals double as bouncing walls, making them perfect for solo training.
With two portable goals and a set of cones, teams can practice soccer without a full-sized pitch. They can set up a small game or drill anywhere, like a parking lot, local park, or street.
According to Google Ads, portable goals get 6600 average monthly searches. They've maintained a constant search volume since May, indicating a steady interest in the product.
Soccer balls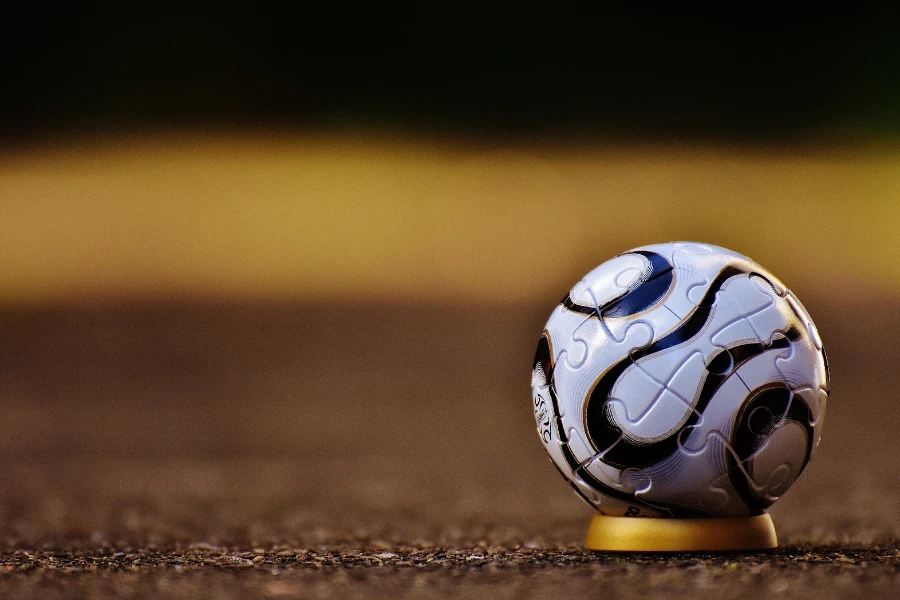 Good quality training soccer balls are the most critical accessories for teams. While FIFA ball regulations allow for slight variations in ball size, weight, air pressure, and materials, these small differences can impact the game.
So, businesses need to offer practice balls with a similar feel to their FIFA-approved counterparts. Ideally, teams will want one ball per player to allow everyone to work on skill-improving drills. But that's not always possible.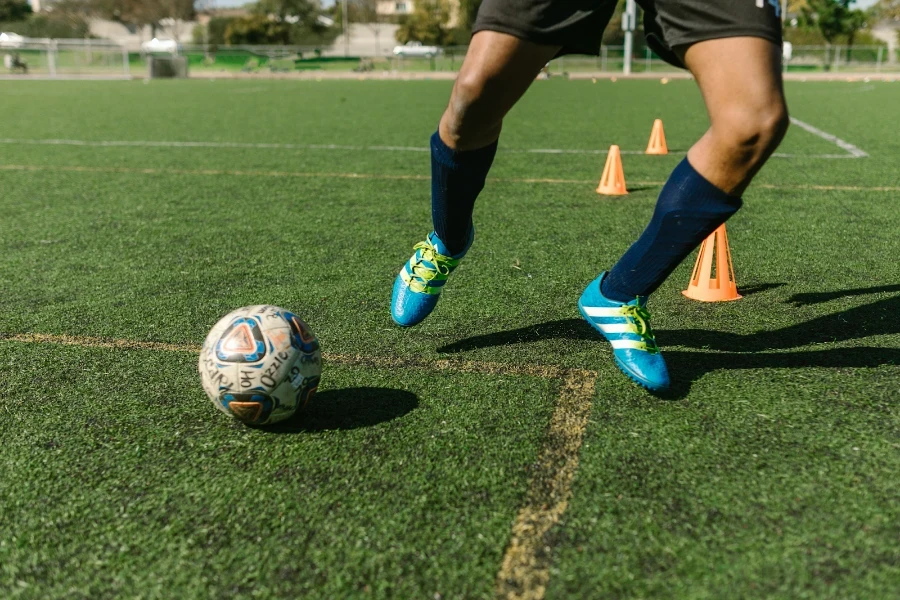 Teams on a tight budget will aim for at least two soccer balls for efficient practice. Although individual training will be far-fetched, they can practice possession drills, simulate game situations, and play matches among team members.
For an 11-a-side team, a good compromise is to have two soccer balls similar to the one used in leagues and at least four to six slightly cheaper balls. Having six balls will allow the team to practice drills involving player pairs.
"Soccer" averages 450000 searches based on Google Ads data. Although its search volume dropped by 55% from December 2022, at 550000 queries, to June 2023, at 274000 queries. But it returned to 550000 queries with a 9% increase in September 2023.
Plus, soccer balls are still the most popular accessory for the sport. Currently, the search volume for "soccer" stands at 9140000 searches.
Boost profits with these trends
Soccer is an exceptionally popular sport, with a staggering sixty-eight million searches worldwide (According to Google Ads). However, the sport wouldn't be as popular and thrilling if the teams didn't play to impress and win.
So, each team (regardless of the league) must train with the right soccer accessories. Focus on pinnies, soccer cleats, cones, portable goals, and balls to create compelling offers teams can't resist in 2023.
Was this article helpful?