Alibaba.com is a massive business-to-business marketplace and a loaded resource for trading companies seeking all kinds of products for their online business. But beginners can't just jump into product sourcing on Alibaba.com without knowing what they're doing. It can be easy to miscalculate costs and end up with a bad supplier – or worse – a product that never shows up at the doorstep.
Luckily for newcomers, this comprehensive guide compiles tried-and-tested tips from more than 30 experts who have spent more than 10 years purchasing on Alibaba.com. Below, business buyers will learn everything they need to source products safely and effectively on Alibaba.com. They will also discover some of the common pitfalls that beginners face along their sourcing journey.
It's understandable that you might not have time to read such a long guide, which is why we've broken the article down into digestible chunks, allowing you to easily navigate through the information at your own pace. Don't forget to bookmark (⭐) this page, and use the table of contents or side links (📝) below each blog section for easy navigation. So without further ado, let's dig in!
Table of Contents
Alibaba.com: A bountiful resource for products and suppliers
6 things to consider before sourcing from Alibaba.com
Time to start sourcing on Alibaba.com
Alibaba.com: A bountiful resource for products and suppliers
Alibaba.com is one of the largest online B2B marketplaces in the world, with over 40 million active buyers globally and 400,000 daily product inquiries. With this large a scale and global reach, Alibaba.com has become a great sourcing platform for both small business owners and mass wholesalers.
With over 200,000 suppliers, businesses can find products spanning nearly every category, from medical devices to fashion accessories and electronics to food products.
Alibaba.com's all-encompassing ecosystem is another feature that sets it apart from rival platforms and makes it a treasure chest for businesses of all sizes. This giant B2B platform offers a wide array of logistics and financial services when it comes to sourcing products – from Trade Assurance that encourages transparency between buyers and sellers to customs clearance services that make international shipping more straightforward.
➕ Read more: Why Alibaba.com is safe for digital sourcing?
6 things to consider before sourcing from Alibaba.com
1. Efficient product research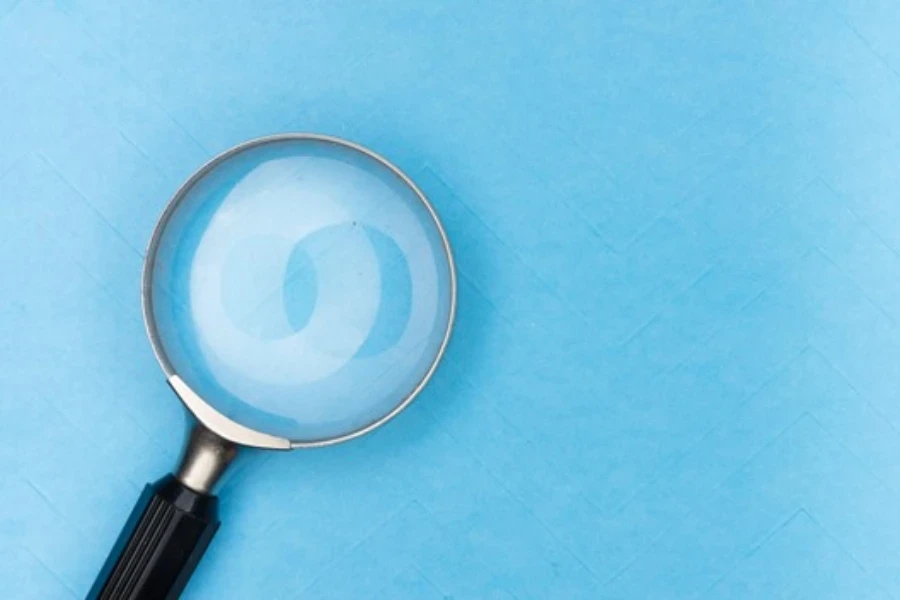 Without a good product, no matter what else a business might do – honing marketing strategy, improving customer service, expanding distribution – they're very unlikely to succeed. Whether you opt for private label products or generic wholesale products, below you'll find everything you need to know about making product research easy and efficient:
Difference between ready-to-ship and customized products
When merchants first enter the vast world of ecommerce, choosing between sourcing customized products or generic mass-produced items can be difficult, and there's no right or wrong answer. The choice will largely depend on the business' overall strategy and long-term goals: Are you a small online business looking to experiment with different product ideas or a large company with plans to establish strong brand positioning?
➕ Read more: Master product development with these 7 simple steps!
Ready-to-ship products (RTS) are what they sound like: mass-produced items shipped directly from the factory with minimal customization. They are ready-made, with fixed price tags and short shipping times – usually within 14 days. These qualities make these products suitable for businesses that want to supply customers as quickly as possible.
Moreover, these "off-the-shelf" items usually have lower MOQ requirements, making them suitable for merchants wanting to source smaller quantities, or for newer businesses just starting out and who want to test the waters before committing to a full-scale enterprise.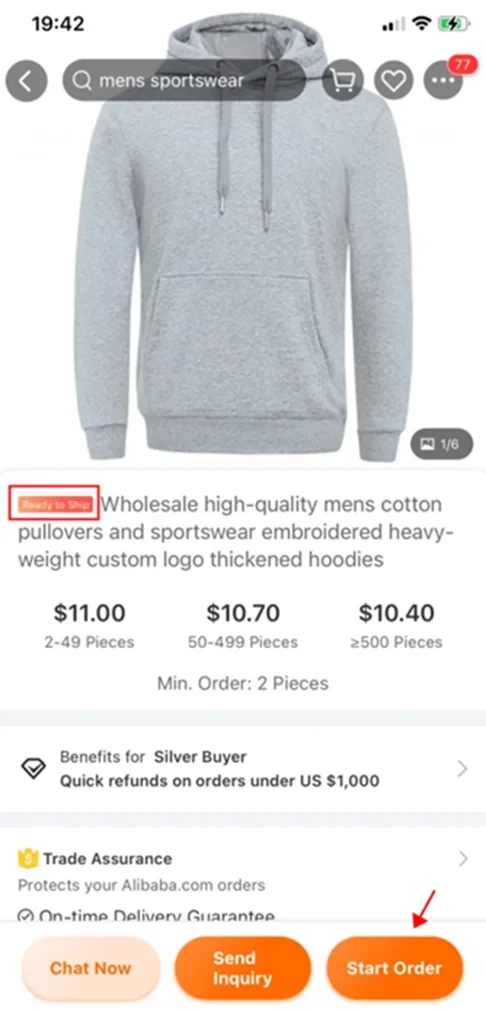 Customized products, on the other hand, are made specifically to help businesses stand out from the crowd. Whether it's adding logos, engravings, color schemes, or creating something new from scratch, custom-made products can build a striking brand image by reflecting the business' values. This creates an emotional connection between consumer and brand, increasing loyalty and trust.
While customized products may cost less per unit than RTS items, they require large order quantities and have longer lead times. The tradeoff is that businesses can get exactly what they want from their product – color, design, functionality, anything goes! It's like a blank canvas. This option is therefore valued by buyers who look for branded items that match their business identity.
➕ Read more: What is a minimum order quantity (MOQ)?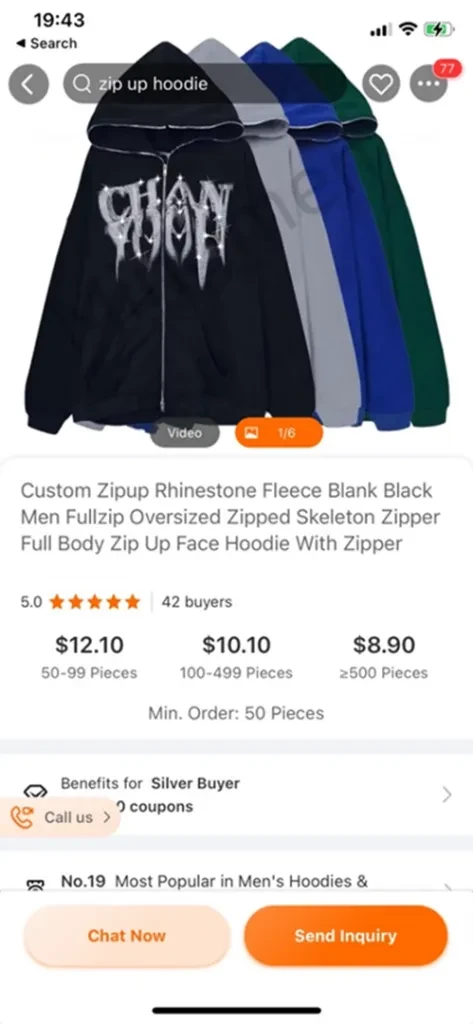 How to search for products on Alibaba.com
Once a business knows what kind of product they want, it's time to find the specific item they're after. Browsing products on Alibaba.com can be daunting at first – there are more than 200,000 suppliers on the platform, offering over 200 million products.
But there's no need to worry! There are many ways to streamline the search process and make it as efficient as possible. Two of the most useful approaches are keyword filtering and image search.
Using relevant keywords in search queries
When searching for products on Alibaba.com, buyers should use hyper-focused keywords that describe their search intent.
For example, a clothing wholesaler can use specific keywords to find suppliers who sell women's winter coats in a certain color by typing "unisex winter coat" and then adding a descriptive keyword like "blue." As the user types these keyphrases into the search bar, additional variations will appear as drop-down options below the bar, offering suggestions based on what other people have searched for.
Keep in mind that some suppliers will use more than one keyword when advertising their products. For example, when searching for "women's beach dress," other suppliers might use words like "lady's casual beach dresses" or "summer beach dresses" to sell the same product.
If buyers are still overwhelmed by the sheer volume of search results, they can further refine their search by filtering products based on factors like price, material, and style. For example, a brand looking for clothing made from cotton or nylon can select these options under "Fabric Type."
💡 Bonus: Learn how to search for products on Alibaba.com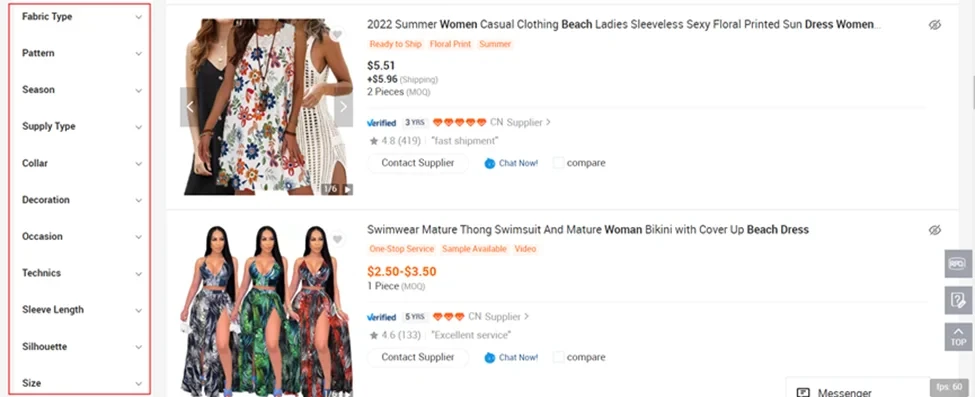 /g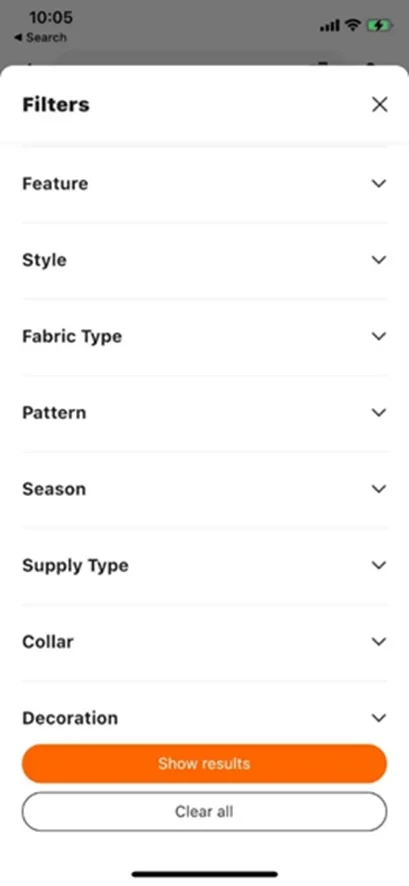 Using image search
It can be difficult for buyers to find what they are looking for if they don't know which specific keywords to use. When using text-based searches, buyers have to know all the possible ways that their product could be described, even factoring in typos. This can be particularly time-consuming and frustrating.
Luckily, there's an easy way to find products without typing anything at all: using the 'Image Search' option! For instance, if a company wants to source red shoes with zips, but isn't sure what that specific style is called, they can simply upload an image of the product they want to the website and let it do its magic.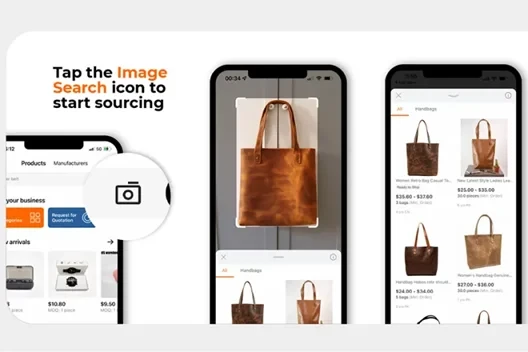 Here's how it works in three easy steps:
Download the Alibaba.com mobile app here
Open the app, then click on 'Image Search' to the right of the search bar
Upload an image of the product you want to search for or take a picture of it using a phone or tablet
Wait for the app to analyze the object, et voila!
💡 Bonus: Interested in a product and want to find related items? Learn how to find similar products with just one click!
2. Finding reliable suppliers on Alibaba.com
Once a business has a clear idea of which products they want to source and how to find them on Alibaba.com, the next step is to find the right suppliers to meet their procurement needs.
If they choose the wrong supplier, online business owners may risk receiving faulty or deficient products that could hurt their brand image and lead to lost sales.
Here are some practical tips for finding reliable and trustworthy suppliers without worrying about being scammed or wasting money on sub-par products.
Differentiate between Verified Suppliers and Gold Suppliers
Pro tip: What is a Verified Supplier?
The first thing to look for when selecting potential suppliers is whether the seller has been Verified or has invested in a "Gold" membership.
Understanding the difference between "Verified Suppliers" and "Gold Suppliers" will help you better navigate sellers on Alibaba.com. Gold Suppliers refer to vendors that pay an annual fee to promote their products on Alibaba.com and, in turn, protects buyers from unscrupulous sellers. However, it's not a guarantee of quality or reliability.
On the other hand, Verified Suppliers undergo a stringent review process and meet specific quality standards to obtain the "Verified" blue badge. The verification process means that Alibaba.com has arranged for third-party inspection companies to visit the supplier's factory to rate their facilities.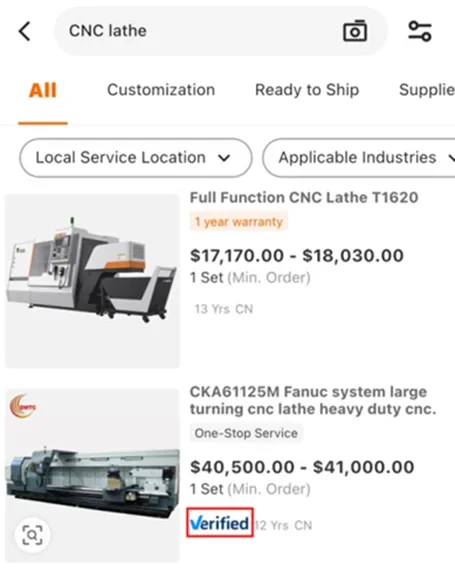 Buyers can find the verification report on the company's profile page. In the report, the supplier's business information is openly displayed, including their production capacity, R&D capabilities, and quality control procedures. Hence, buyers can better understand a Verified Supplier's manufacturing background and competency.
➕ Read more: How are Alibaba.com suppliers verified?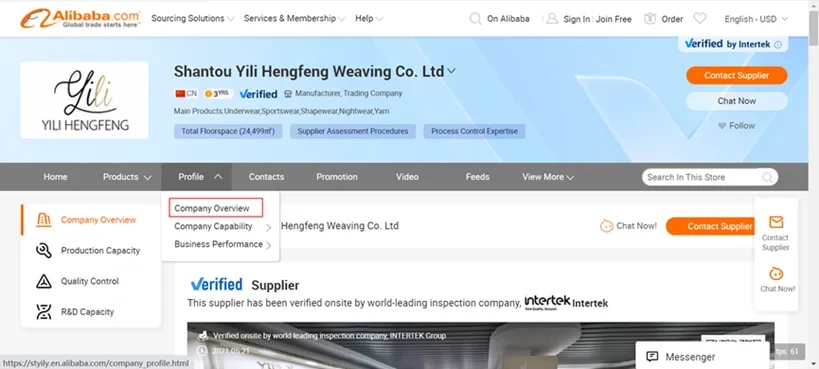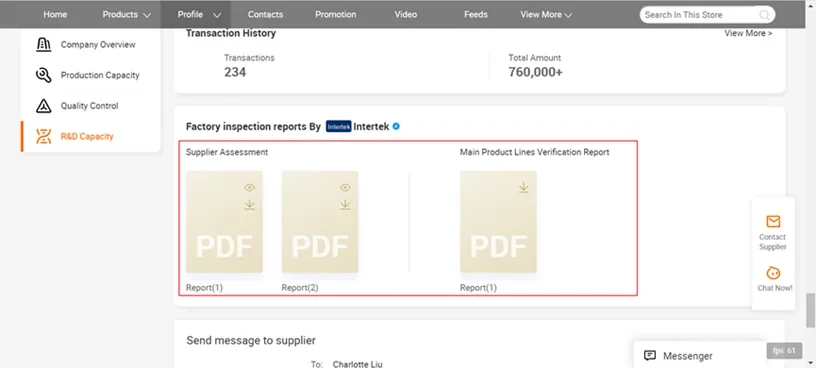 Pro tip: How does Alibaba.com select Verified Suppliers?
Prioritize suppliers with more experience
When looking for a manufacturer or supplier on Alibaba.com, it's best to choose one that has been operating for at least five years. Buyers can easily find this information on the search list page or the product page, as shown in the screenshots below.
A longer business history usually translates to having a solid manufacturing process and strict quality assurance systems. Experienced suppliers are better equipped to consistently and efficiently produce top-notch products according to a buyer's specific requirements. Additionally, they tend to be well-versed in customer relations and supply chain management.
💡 Bonus: Improve your relationships with suppliers with these 7 management tips!
➕ Read more: Learn how to find suppliers with top engineering experience!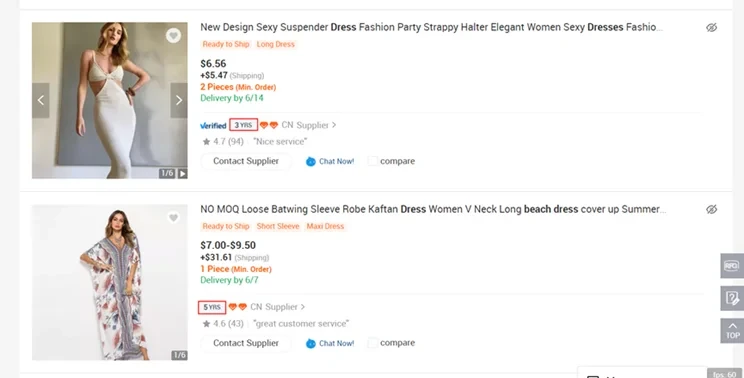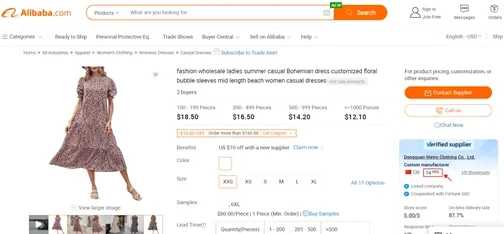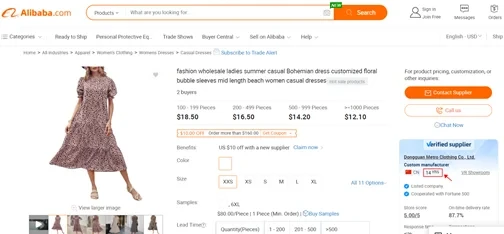 Decypher the supplier's name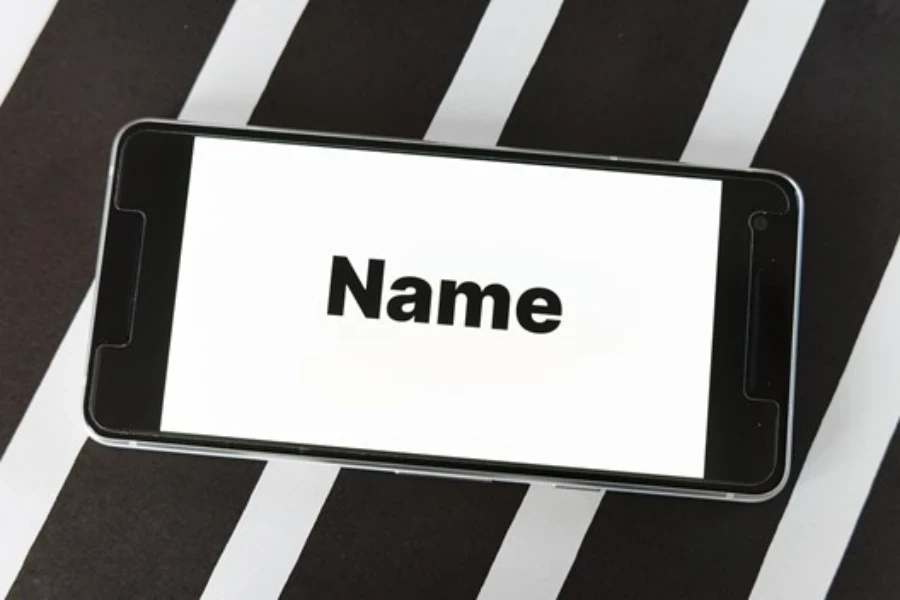 The supplier's name is not just for show. It says a lot about the vendor and can help buyers decide whether or not it's worth doing business with them.
For example, let's suppose that a wholesaler is looking for a new jewelry supplier. The wholesale buyer then finds two vendors bearing the same name: "Zhejiang Tianmei Garment Co., Ltd" and "Zhejiang Tianmei Jewelry Co., Ltd". Obviously, the latter is more likely to be an established supplier of jewelry than the former.
That's because professional suppliers tend to choose their names according to what they manufacture or trade. So, when coming across a company name that seems out of place, that could be a sign that something is amiss; or at least that the supplier isn't as experienced as it should be.
Locate the supplier's address
In addition to the business' name, buyers should also research the supplier's physical location. While this information is often part of the supplier's name, it's best that buyers visit the company's profile page to find a more detailed factory or office address.
Why is the address important? Because buyers can then determine if the supplier is located in an industrial cluster or not.
In turn, industrial clusters are important because they designate an area where manufacturers are concentrated, often benefiting from their proximity to other similar businesses as well as economic incentives provided by local authorities. The advantage for buyers is that by working with a supplier located in an industrial cluster, they can access a range of specialized services and materials, which would be too expensive or difficult to source elsewhere.
China has many industrial clusters; from electronic goods clusters in Shenzhen to automotive clusters in Tianjin. By choosing a supplier that specializes in similar products, buyers and wholesalers can better control costs and ensure quality control standards are met during production.
💡 Bonus: Top 13 industrial clusters you should know before sourcing from China!
Evaluate the supplier's store and product catalogs
When considering a new supplier, look at their online store and product catalogs. If they're professional, they'll have a clear, well-organized product catalog that adheres to their product portfolio. This means that if a supplier specializes in selling "luxury handbags," their store and product listings should predominantly consist of similar products, for example, "shoulder bags" and "clutches."
Inversely, unprofessional, unorganized, or unknowledgeable sellers are more likely to display an online store and product list that is cluttered with unrelated products. For example, an inexperienced supplier might sell "luxury handbags" alongside toys or food items!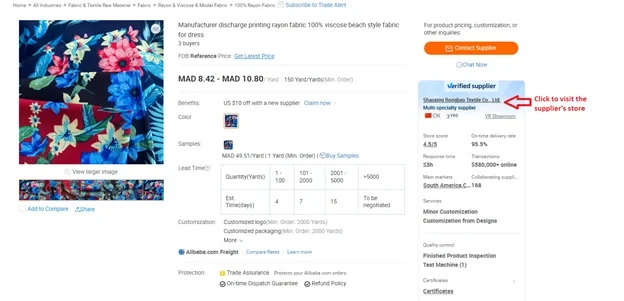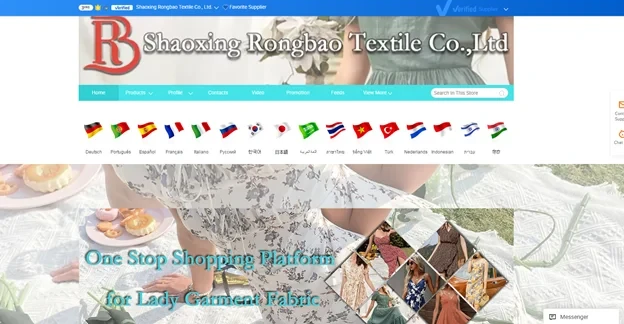 Assess the supplier's capabilities and compliance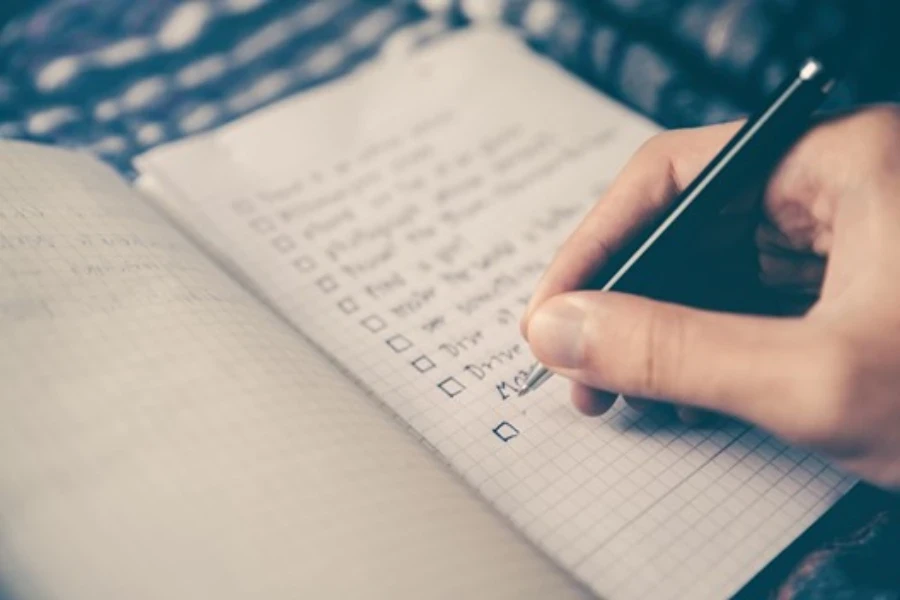 When evaluating the trustworthiness of suppliers on Alibaba.com, buyers should ask for photos and videos that show the vendor's office, warehouse, factories, and other facilities.
Buyers with ample purchasing power may even want to request a video call to see the factory in action, which can be incredibly useful for spotting deficiencies or inconsistencies in their capabilities. Video calls are also an effective method to verify that the supplier is actually making the products themselves and not just reselling them from other trading companies.
On top of that, business buyers should check whether the supplier can provide the necessary compliance certificates. For example, if the buyer plans to import food items into the United States, they will need an FDA certificate from the manufacturer showing that the product meets US standards. Similarly, if they are shipping pharmaceuticals to Europe, suppliers might need to have an EU-GMP certificate.
💡 Bonus: Interested in learning more about compliance certificates? Here is everything you need to know about U.S. customs compliance documentation!
Ask the right questions to find the right suppliers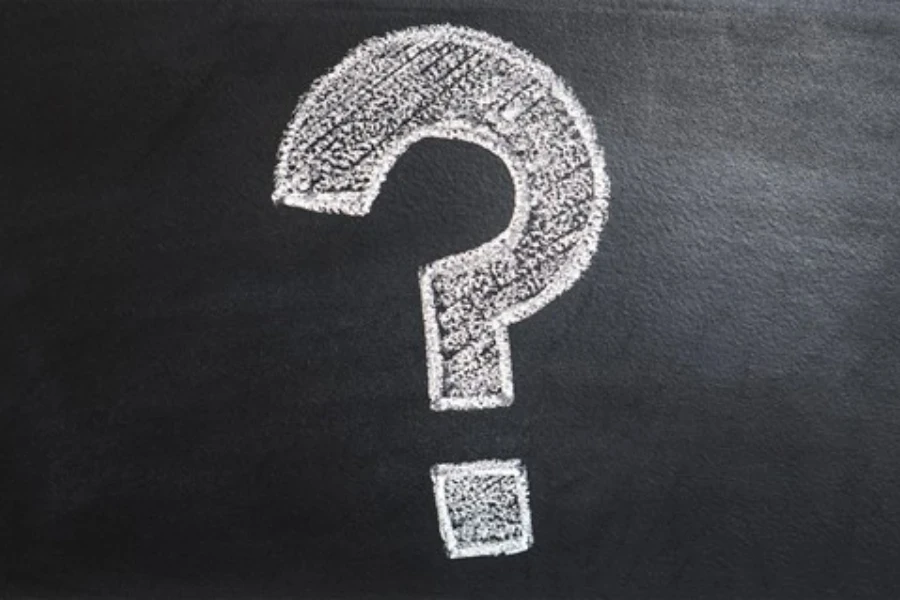 Due diligence is crucial when picking suppliers. It is important to be thorough and methodical when examining suppliers because choosing the wrong supplier can cost you time, money, and your reputation. Asking the right questions can mean the difference between receiving quality products and being left high and dry.
Questions should be specific, detailed, and cover every aspect of the product, from materials sourcing and finishing processes to labor costs and delivery timeframes. Here are a few questions to ask before moving forward with any supplier:
What is their minimum lead time?
What is their quality control process like?
What does their production process look like?
Do they have MOQ requirements?
What countries do they export to?
What is the size of their workforce?
What certifications and patents do they have?
Can they provide testimonials from previous buyers?
➕ Read more: How to vet suppliers on Alibaba.com?
3. Send an RFQ before sourcing on Alibaba.com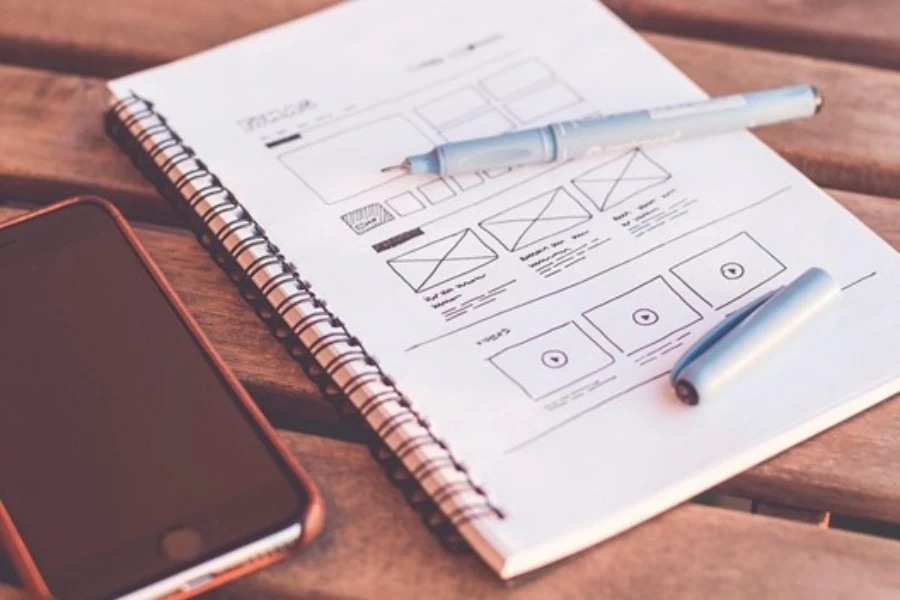 It's easy for buyers to become distracted by the excitement of launching a new product, forgetting first and foremost that they must enforce specific requirements and quality standards from their suppliers. If buyers don't take the time to communicate their sourcing needs, there may encounter significant problems down the road.
So how do they get started? A great way is to send a request for quotation, which will give them an initial idea of price, availability, and production timeframe.
What is an RFQ?
A request for quotation (RFQ) is a formal document that outlines technical details about the product a buyer is looking to source, including specific dimensions, materials, colors, and special features. By sending an RFQ to multiple suppliers, buyers can determine the estimated manufacturing cost of a product and whether it's even feasible. The buyer can then choose the most appropriate supplier to fulfill their request.
Things to consider when writing an RFQ
The best RFQs are those that outline the most details in a clear manner so that suppliers know exactly what they're bidding on. Here are a few tips to make RFQs as effective as possible:
Include as many details as possible about the product, including everything from the raw materials you wish to use to the packaging's design
Tell suppliers exactly how many units they need to produce
Be clear about the timeline so that suppliers can plan their workload accordingly
Include a budget, whether it's for the entire project or broken down per item
Include a list of all required documentation and certifications
Communicate any special needs or requirements early so that everyone is on the same page
💡 Bonus: Write your first RFQ with this free template!
➕ Read more: RFx comparison: RFQ vs. RFI vs. RFP
4. Master the art of negotiation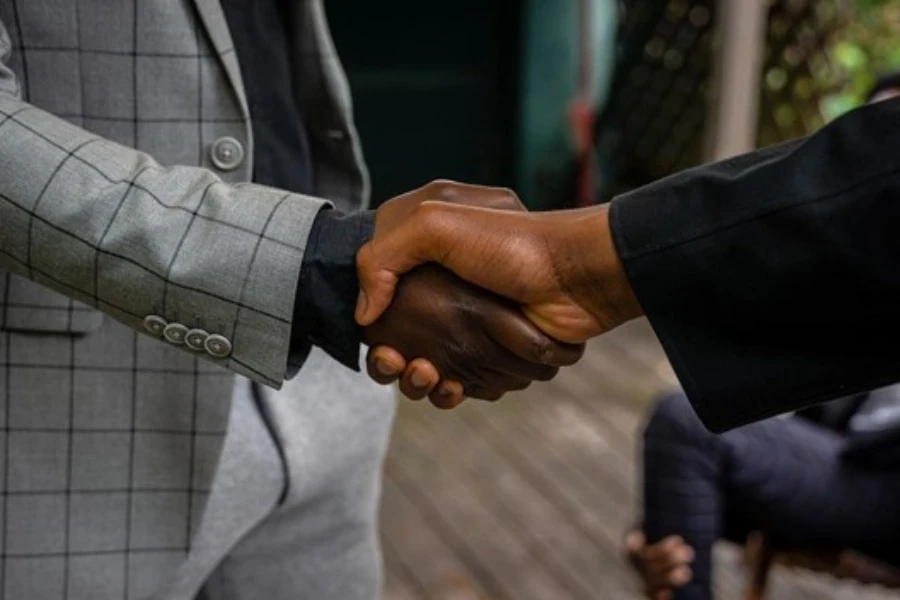 After compiling a list of potential suppliers, it's time to negotiate the terms of the deal. Buyers must be clear about their sourcing needs, from payment terms and incoterms to shipping arrangements.
Learn how to negotiate with suppliers
A great way to save money on Alibaba.com is to learn how to negotiate with powerful suppliers. This is especially true for trading companies who want to order items in substantial quantities. They can use this purchasing power to their advantage and get better value by asking for a lower price per unit.
But the negotiating process should not focus solely on prices. This is an opportunity for buyers to develop a clear plan of action with their supplier if a dispute should arise. This usually happens when a buyer isn't happy with the product they receive, spanning simple issues such as a delay in shipping or more complicated factors such as defects with the product itself.
To reduce the chance of dissatisfaction, a buyer should always create a contingency plan with the supplier, covering everything from whose responsibility is it if the product encounters shipping delays or if there's an issue with product quality, etc. A clear plan of action will help reduce the chance of dispute and dissatisfaction between parties should issues arise.
💡 Bonus: Master these top skills for a successful procurement negotiation!
➕ Read more: Learn how to nail your negotiation with Chinese suppliers
Know the payment terms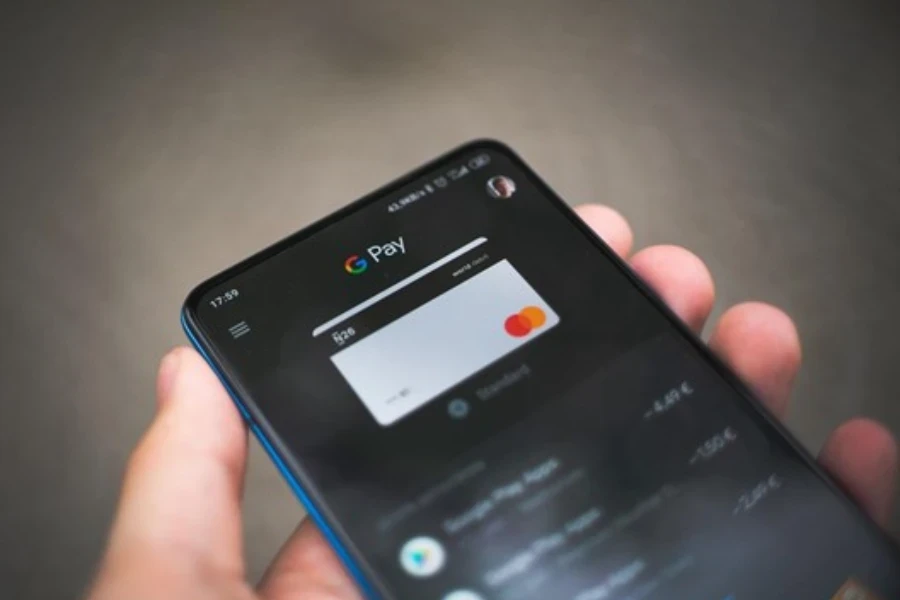 Understanding international payment terms is essential to ensuring that cash flow stays afloat while working with suppliers. Payment terms are conditions that a buyer and seller agree upon for when and how much money will be exchanged during a sales.
Typically, these terms include when the buyer will pay the seller, how much they will pay, and what kind of risks they may encounter if something goes wrong before or during payment. Here are the five most common payment terms that buyers should consider when negotiating with global suppliers:
Cash in advance: This is the most common payment term but the least favorable for buyers, stipulating that the buyer pays the full order amount before the goods are shipped
Letters of credit: This is a formal document issued by an intermediary financial institution, proving that the buyer has deposited the money. It is sort of like a guarantee for the seller that they will get paid once they deliver the goods.
Documentary collections: This payment term is common among buyers who have a long-term partnership with their suppliers. Once the buyer pays for the merchandise, the seller will instruct the bank to send the documents required to clear the goods.
Open accounts: This payment term means that the seller ships the goods before payment is received. The buyer will pay for the goods on a later date, usually within 30 to 90 days, requiring a level of trust between the two parties.
Consignment: Here, the seller delivers the goods to a buyer without receiving payment up front in the same way as in Open Accounts. The seller agrees to not receive payment until the goods have been sold and may receive a commission after the sale.
➕ Read more: Check this in-depth comparison of 5 popular international payment terms!
Understand the incoterms
In addition to the above payment terms, knowing what type of incoterms the supplier offers is crucial to determining responsibilities and risks on both sides. For example, Delivered Duty Paid (DDP) is one of the most common incoterms in ecommerce.
This term is also one of the most convenient options for buyers as it requires the seller to handle everything, including shipping, customs, import duties, taxes, etc. Delivery is only complete when the goods reach the buyer's door. As a result, this makes it a very convenient option for new buyers.
➕ Read more: Top 5 commonly used incoterms you should know!
5. Request samples before sourcing on Alibaba.com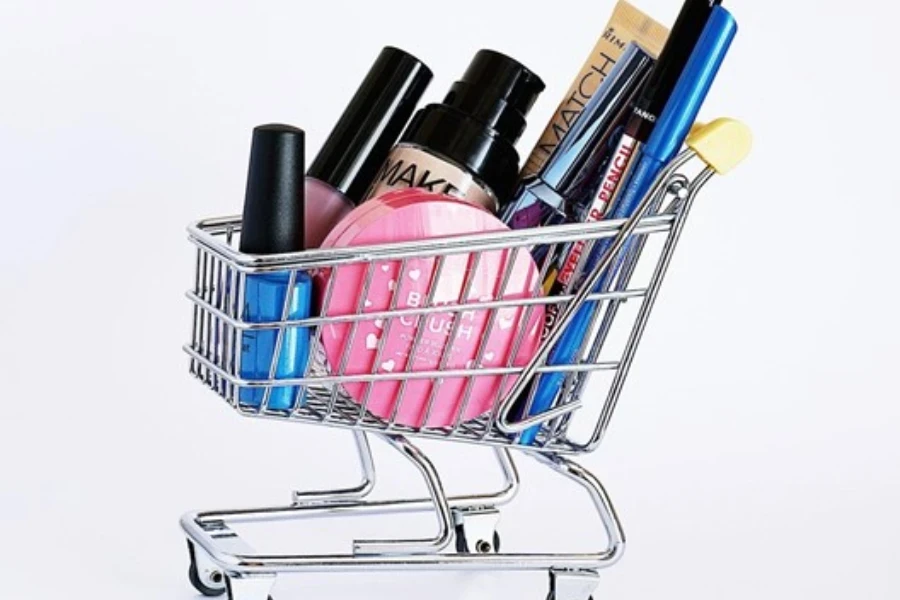 When sourcing products, it's tempting to make a snap decision based on price and availability. But before jumping in, there's one catchphrase to remember: "Don't buy without samples!"
Requesting samples can help buyers in three specific ways:
It allows them to see how long shipping times are compared to the estimated times listed by the supplier. This is especially important if the product has a short shelf life or if it requires special care during transit. The last thing buyers want is for their product to arrive damaged or expired.
It gives them an idea of packaging quality. Are buyers likely to enjoy this type of packaging and does it fit the product overall? This can apply even if the product does not have special packaging because most consumers judge product quality based on its appearance alone.
It demonstrates the product's overall quality. Product quality is essential for long-term success; buyers don't want to be stuck dealing with returns or unhappy customers because the product doesn't meet their expectations.
➕ Read more: How to easily buy just one single item on Alibaba.com
6. Make secure payments with Trade Assurance
Trade Assurance is a free escrow payment service and one of the most useful features when sourcing products on Alibaba.com. Designed to help create trust between buyers and suppliers, Trade Assurance allows buyers to pay suppliers with peace of mind, knowing that if the product is not delivered as promised, they can get their money back.
Online shopping on Alibaba.com is made more secure with Trade Assurance, protecting buyers from fraudulent sellers. This protection system provides businesses with a full refund in case of faulty products, non-delivery, or shipment delays beyond what was agreed on in the trade terms. Buyers are entitled to a refund up to 30 days after receiving the product.
➕ Read more: How Trade Assurance protects your purchases on Alibaba.com
Time to start sourcing on Alibaba.com
By following these simple tips, buyers are likely to find better prices, make more secure payments, and establish better, more trusted business relationships with reliable and leading suppliers.
If you're still unsure how best to source products on Alibaba.com, take a look at our blog center, where you'll find everything you need to know, and more!
Pro tip: Common mistakes to avoid when sourcing online
Was this article helpful?