For any business involved in cross-border commerce, a major concern is how to get goods from the manufacturer's warehouse to the end customer in a timely manner and at a reasonable cost. Most small and medium sized businesses use freight forwarders or forwarding agents to move their goods across borders.
A freight forwarder is typically a company that manages the shipping of goods from a shipper to a consignee/buyer. Depending on the route, there can be a variety of shipping modes to be managed, including ocean, air, rail and trucking transport. A freight forwarder does not typically move the goods themselves, but instead acts as the logistics and network expert, coordinating multiple carriers and document exchanges along the way.
Freight forwarders will have the contacts and network to move shipments from origin to destination, and will have extensive expertise in logistics transportation and customs clearance. Given the value that freight forwarders provide to international shipping and B2B commerce, this article will explain the different freight forwarding services available, and then will look at how to choose the right one.
Table of Contents
Why use a freight forwarder?
What is freight forwarding?
How do you decide between freight forwarders?
Final thoughts
Why use a freight forwarder?
International shipping can be complex and fluid. The documentation required for shipment processing and customs clearance needs to be prepared correctly or delays and additional costs can be incurred. There are potentially several different carriers and companies involved that may apply different charges that all need to be paid.
Service standards and speed of response may vary widely across carriers. International freight forwarding expertise helps to move shipments efficiently from the country of origin to the destination country. The freight forwarder uses their experience and network of contacts to negotiate and handle the movement of goods through each shipment stage in the most efficient way possible.
What is freight forwarding?
Freight forwarding is a process of shipment transportation that involves moving goods from an origin to a destination by use of a network of logistics partners.
If you work with a freight forwarding company at the point of origin, they may pick up the goods from the supplier's warehouse themselves, or they may subcontract to a local trucking company to move the shipment. The goods may be warehoused for a short while, until export documentation is processed and ocean or air freight cargo space is booked. They may then be transported to the port for loading onto a vessel, or to an air cargo terminal for loading on a plane.
The transit time can vary from days to weeks depending on air or ocean routes. At the destination port or airport, the goods will be unloaded, must clear customs, may be warehoused temporarily, and then be transported to the final destination. Land transportation may also involve crossing country borders, and geography, distance and safety concerns may result in a need for long distance trucking, rail, local ferries, or combinations of several of these. The stages of moving freight from origin to destination can be summarized as:
pickup at origin and trucking services – the goods are collected at the supplier/seller location, together with all required export documentation
origin warehousing and storage prior to shipping – the goods may need to be held while shipping space is booked and goods properly packaged
international shipping – moving the goods from one country to another may be handled by ocean freight, air freight, air express, or even cross border rail or trucking
destination storage and bonded warehousing – the goods may need to be held in storage in preparation for delivery or onforwarding, or in a bonded warehouse until they clear customs
customs clearance – the goods and accompanying documentation must be properly cleared by customs and all required duties and taxes paid
delivery or trucking services at destination – the goods are collected from the warehouse, loaded or co-loaded on to truck or rail for delivery
How do you decide between freight forwarders?
Having looked at the basics of freight forwarding, the question of how to choose between freight forwarders still remains. The following are some of the key things businesses can consider when choosing a freight forwarder:
Does the freight forwarder have experience of shipping from the seller's country?
Do they know what local issues may be faced in exporting your company's products, and what documentation is required?
Does the freight forwarder have partners that will handle the pick up locally, and do those partners have the experience, equipment and facilities (the right vehicles and lifting equipment, storage facilities if needed)?
If the goods are using ocean freight, does the freight forwarder have good experience of ocean freight and of the likely shipping routes, or if shipping by air freight do they have air freight experience?
Do they have experience of clearing this commodity at the destination port and a clear understanding of any tariffs, restrictions, duties and taxes likely to be incurred?
Do they know how to present the complete documentation necessary to speed clearance?
And do they have contacts and a network that can deliver at destination, and handle any additional complications for that country (such as additional trucking, rail, or cross border handling that may be needed)?
When asking these questions of a freight forwarder, it is suggested to research the products that will be shipped, and possible restrictions for both export and import in the designated countries. This background knowledge will help to further probe the forwarder, and to determine the experience the forwarder has of successful shipping. One can also use it to assess whether the freight forwarder has faced shipping issues in the past and how they have resolved them, which will highlight their experience and suitability for your transportation needs.
Final tips
If you are involved in cross-border trade, then you must ship your goods internationally, and that entails handling all of the necessary steps along the way. Of course, you can manage all of this, or some of this yourself, especially if you have experience of doing so. You could instead simplify the process, and engage an air express company to ship door to door, but this service is costly and typically only suitable for small packages. Most small to medium-sized businesses will engage a freight forwarder for their international shipping.
When you select a freight forwarder, you are entrusting your valuable goods to a third party to export and import your goods smoothly, safely and reliably. You are therefore looking for a competent and trustworthy freight forwarder that has integrity and experience, and that will provide you with the best service, at the most competitive rates. You will also want to be reassured that they have the experience to find solutions, should unforeseen problems arise. You can use the points covered above to frame questions to determine the forwarder's overall experience.
Lastly, do your own research. If you know others that have had good experiences with a particular freight forwarder, they may be able to give a good referral, but also remember that each product to be shipped may require different knowledge, experience and capabilities. Therefore, it's key to properly probe the freight forwarder to ensure they are the best match for the particular goods you aim to have transported.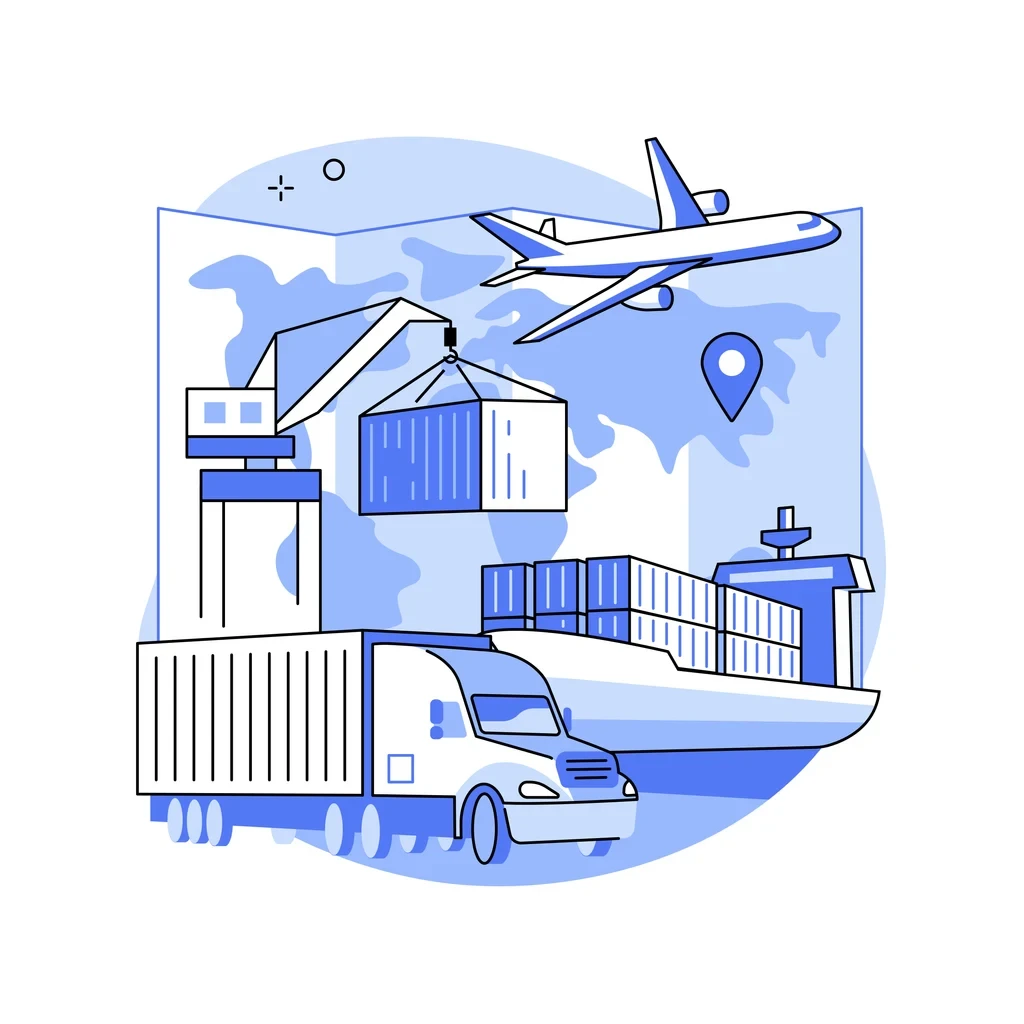 Looking for a logistics solution with competitive pricing, full visibility, and readily accessible customer support? Check out the Alibaba.com Logistics Marketplace today.
Was this article helpful?