Curls, waves, and volumes are making a striking comeback in 2023—though they stuck around even when other styles took over the hair scene. And with their reemergence comes the need for hair rollers.
Hair rollers are one of the most important tools in a woman's beauty box to help achieve the perfect curly, wavey, or voluminous hair. And most types offer extreme convenience, allowing users to handle other tasks while styling their hair.
This article will guide retailers to six outstanding hair rollers that are popular today.
Table of Contents
How big is the market for hair rollers in 2023/24
Six hair roller trends to know in 2023
Conclusion
How big is the market for hair rollers in 2023/24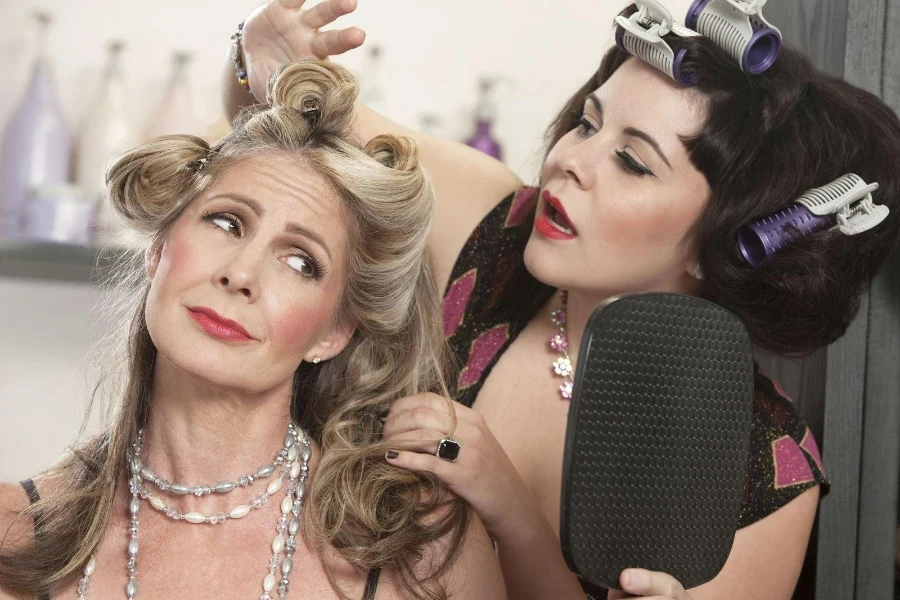 In 2023, achieving a stylish look on a budget is the ultimate trend. Thanks to the influence of social media, consumers aspire to achieve fabulous hair without breaking the bank.
For this reason, experts valued the hair roller market at US$ 733.5 million in 2022, expecting it to reach US$ 837.6 million by 2027 at a 2.82% compound annual growth rate (CAGR). Regionally, North America and Europe are the largest segments, as they hold over 50% of the global market. 
Similarly, hot and magnetic rollers are the most profitable types, securing over 50% of the market share.
Six hair roller trends to know in 2023
Hot rollers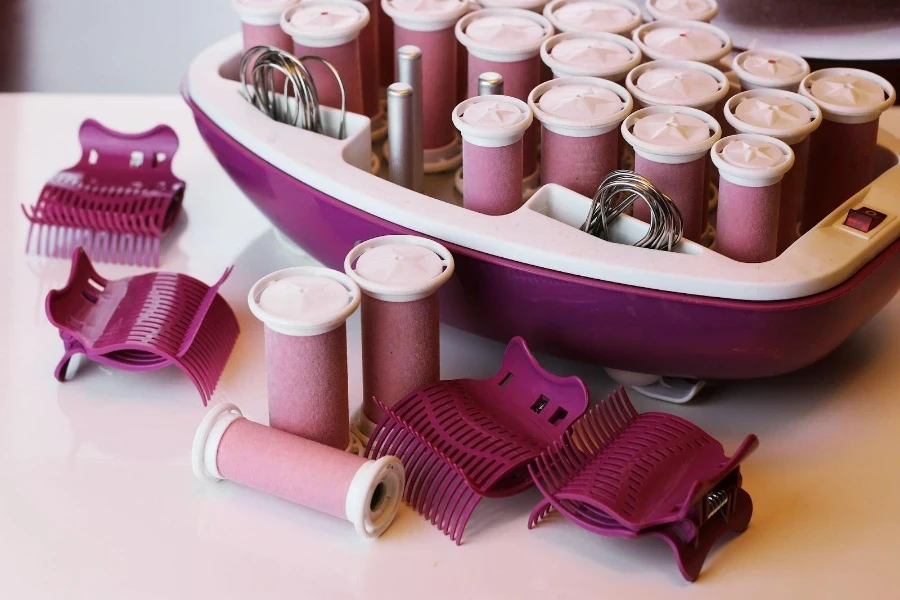 Hot rollers are available in various colors and sizes and offer many styling possibilities with a touch of heat. They remain the go-to choice for consumers seeking effortlessly wavy or curly hair.
Despite using heat, it's worth mentioning that hot rollers are safe to use. They won't burn the user's scalp or cause unnecessary discomfort. Plus, they're more user-friendly than hot irons. These rollers can save valuable time by speeding up the curling process and help minimize heat-related hair damage risks.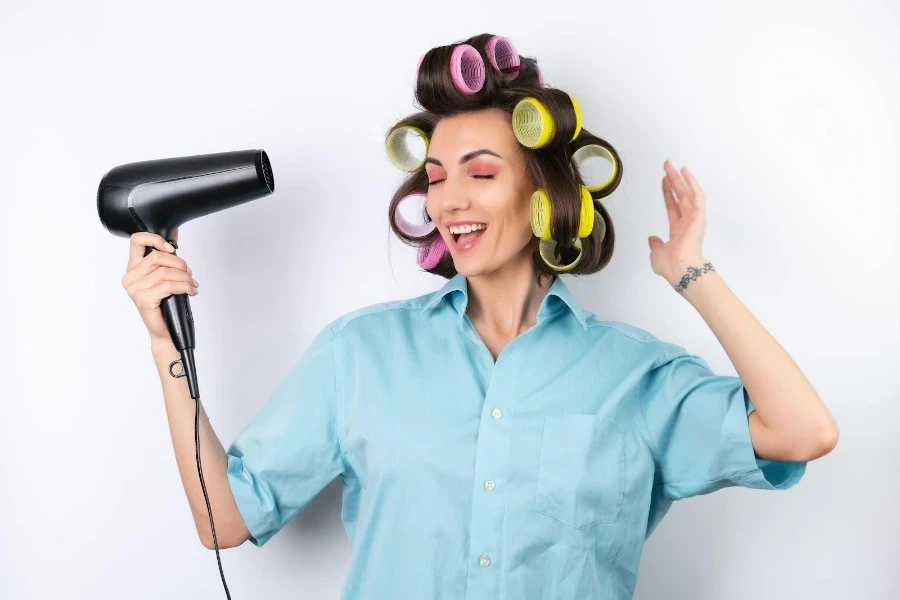 However, hot hair rollers are not the most travel-friendly option. Since they require a heat source at work, it may be challenging to use them while on the go. And even though they're safe, extensive use may cause potential damage, especially without proper heat protection.
Data from Google Ads shows that the hot rollers got an average monthly search of 49500 in September 2023, rising from 33100 in August at a 6% increase.
Flexi-rods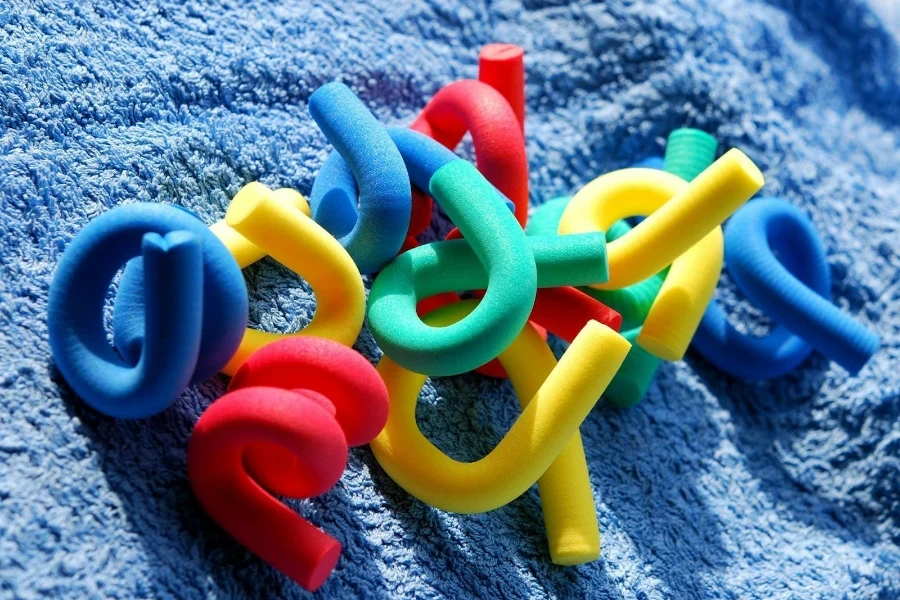 Flexi-rods are bendable rollers crafted from materials like foam or silicone. They easily bend and twist into the hair, allowing users to create endless curl patterns, each with a unique size and flair. 
While flexi-rods offer versatility, the curls they create may not always be as defined or long-lasting as desired, which some consumers consider a deal breaker. Flexi-rods may also cost users extra time, especially when they must roll and secure each section of their hair.
Regardless, due to their low cost, flexi-rods are still a top choice for consumers. These hair rollers also pose no heat damage threat to the user's hair.
The survey from Google search queries made by consumers shows that flexi-rods got 27100 searches in September 2023, a 7% increase from 22100 searches in October 2022.
Sponge rollers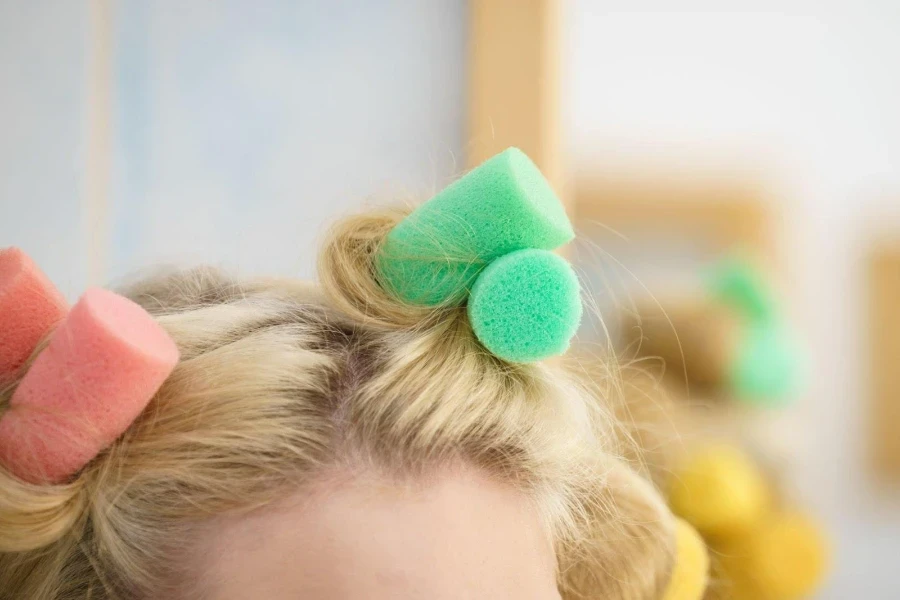 Sponge rollers offer a curling solution that maximizes both comfort and convenience. For consumers leading hectic lives, sponge rollers are an effortless means to achieve beautifully curled hair in minimal time, allowing them to balance their daily tasks with beauty routines effortlessly. 
The secret to their easy-going design lies in a soft, sleep-friendly material that users can roll up at night, delivering gorgeous curls by morning. However, like any styling tool, sponge rollers come with their drawbacks. They require regular maintenance, including cleaning, to remain effective over time.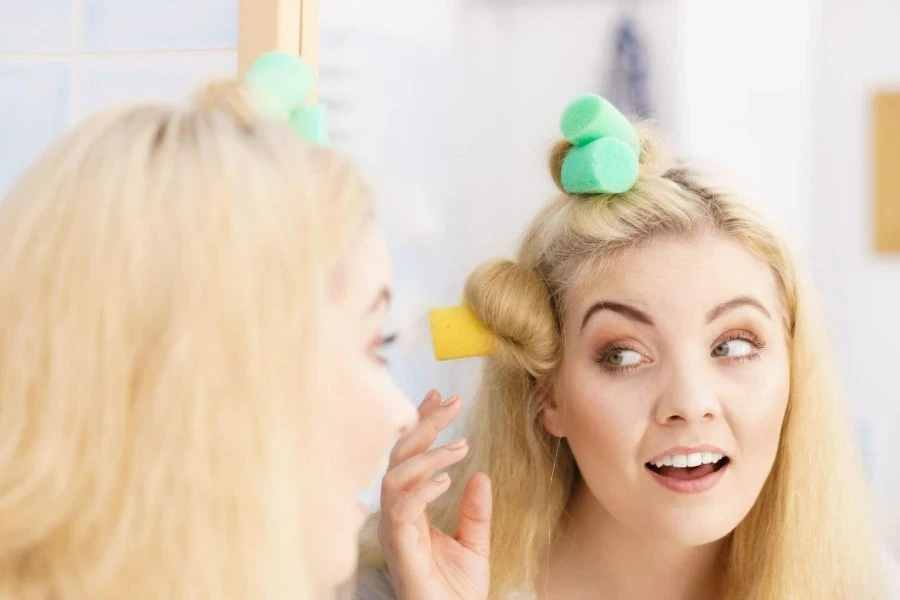 Nevertheless, ladies can experiment with different styles risk-free. For instance, they can use small sponge rollers to style tight ringlets. Or they can create bouncy, voluminous curls with larger sponge rollers.
Consumers searched for "sponge rollers" 8100 times on Google in September 2023, based on the Ads report, meaning they experienced an 8% increase from 6600 search queries in June 2023.
Magnetic rollers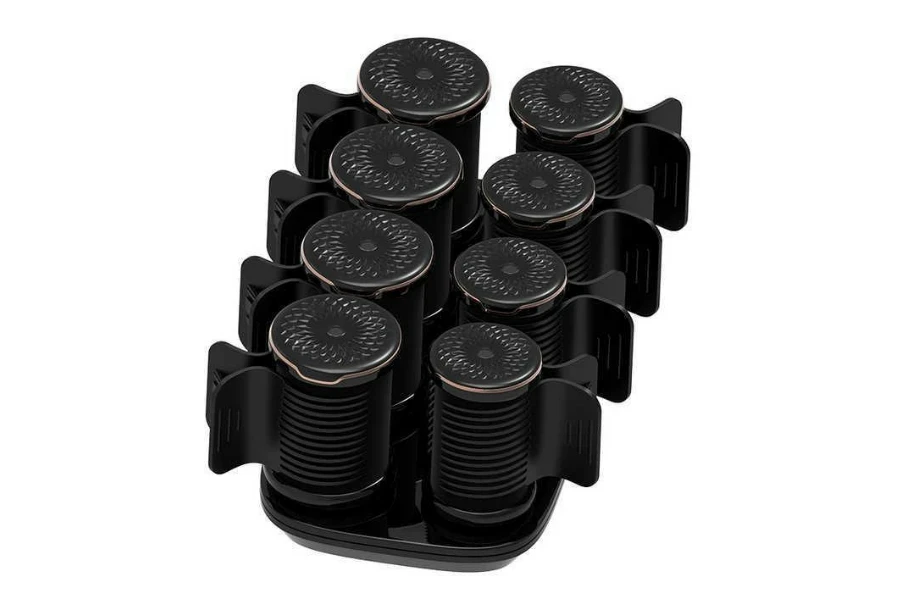 Magnetic hair rollers are a straightforward, accessory-free solution for consumers tired of grappling with traditional hair rollers. Though magnetic rollers don't have "magnetic" designs, they securely grip wet hair, like magnets attracting iron, eliminating the need for pins, clips, or extra tools.
Contrary to their names, manufacturers make magnetic rollers entirely out of plastic. So, instead of magnetic shenanigans, they feature ventilation holes to keep wet hair secure without worrying about heat damage.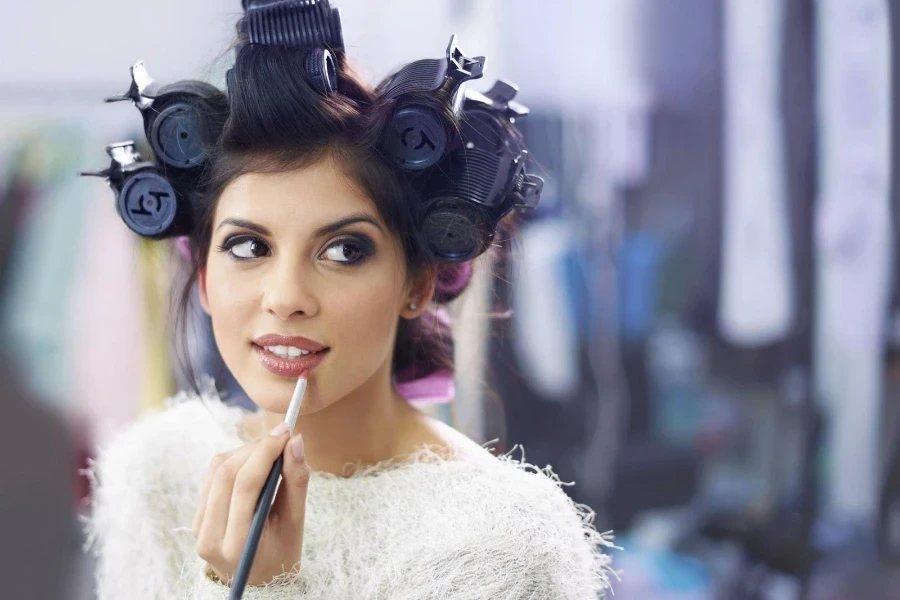 For this reason, women can enjoy a streamlined styling process without packing multiple accessories to keep their wet hair sturdy. One standout feature of magnetic hair rollers is their impressive shelf life. Their durability and reusability make them a smart long-term investment, translating into cost savings and an eco-friendly approach to styling.
In addition, magnetic rollers add some bounce and volume to the users' hair, allowing them to define their curves beautifully. They're ideal for women with fine, limp, or long hair.
According to Google Ads reports the magnetic rollers had an average monthly search query of 3600 in September 2023, an 8% increase from 2900 searches in March 2023.
Velcro rollers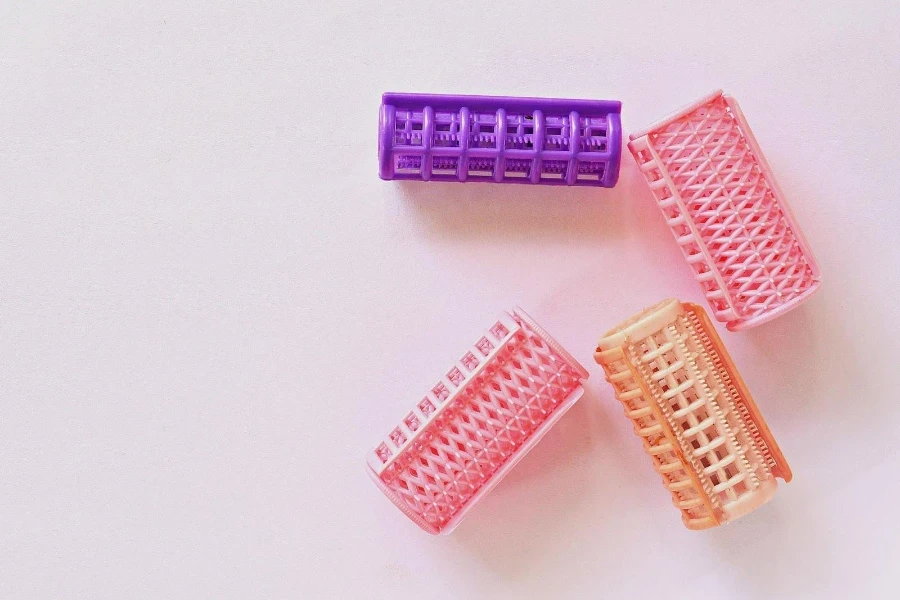 Some consumers prefer simplicity and achieving a flawless look with minimal effort—-and velcro rollers are here to cater to that need. They're an indispensable hair beauty tool that embodies the essence of convenient hairstyling.
These rollers are empty plastic cylinders with a top velcro layer. On closer inspection, the tiny hooks on their surface become visible, giving velcro rollers self-gripping features similar to magnetic variants.
Although velcro rollers feature many sizes, they all have one purpose: to make hair look more voluminous. They're not the best for creating curls, but Velcro rollers outshine their counterparts when maintaining the hair's body and volume.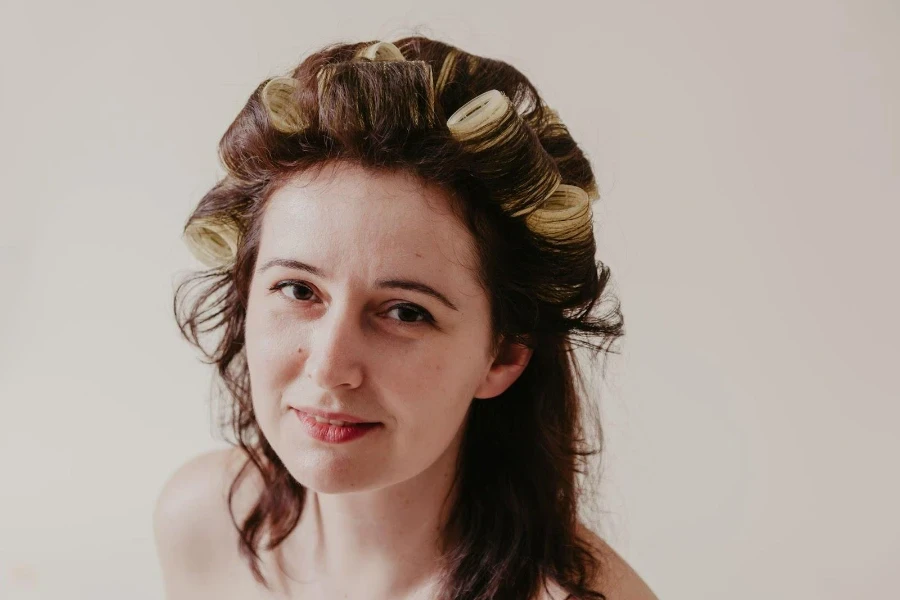 Velcro rollers boast remarkable adaptability, which really sets them apart. Regardless of the hair type, whether straight, wavy, or curly, these rollers effortlessly accommodate consumer needs, enabling them to craft the perfect hairstyle with absolute ease.
However, velcro rollers may not be the gentlest option for thin hair. While effective in creating curls, their strong grip can sometimes cause hair breakage or damage, especially if women don't use them carefully.
"Velcro rollers" got an average monthly search query of 33100 in September 2023, an 8% improvement from 22200 in July 2023.
Foam curlers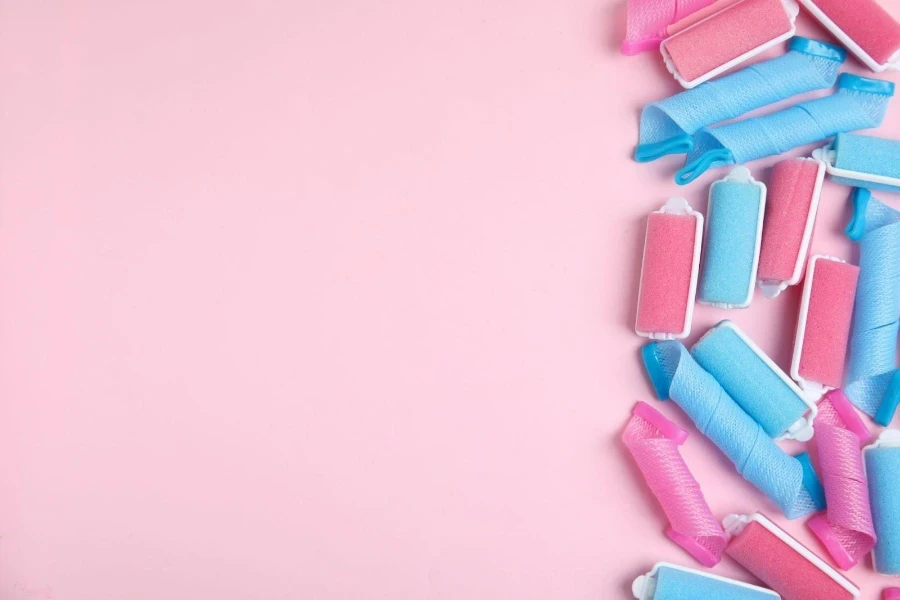 Foam curlers are made from a soft foam-like material renowned for its gentleness on hair. This unique material cradles each strand, making it possible to create different curl patterns and ensure they align perfectly with the user's personal style preferences. They can style everything from loose waves to tight spirals—-but it depends on the size and user's technique.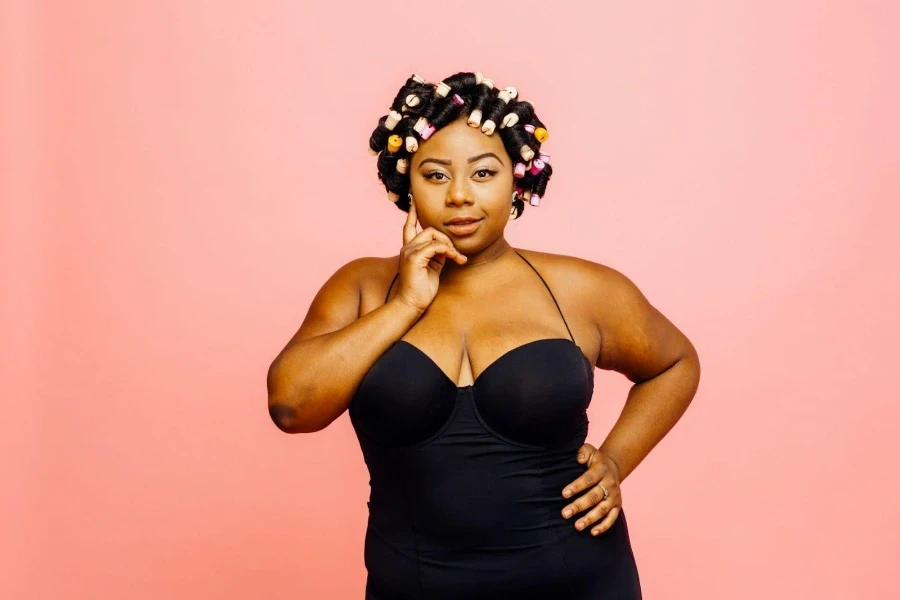 Interestingly, foam rollers are effortless to apply and remove once consumers master the rolling technique. Plus, they don't require a power source, making them cost-effective tools for hair curling routines.
Foam curlers also offer an accessories-free approach to curling hair. Most variants feature an in-built plastic lock, so consumers don't need clips or pins to secure their hair. More importantly, these rollers offer better comfort, and ladies may sleep while using them.
At an average monthly search of 2400 queries in September 2023, the hair rollers experienced an 8% increase from the previous search query of 1900 in July 2023.
Conclusion
Hair rollers may exude vintage saloon vibes, but they're back and ready to roll into the spotlight. They have many benefits, making them attractive in 2023, particularly with women exposed to various social media posts and videos showcasing breathtaking hairstyles.
Whether consumers have limp, fine, or long hair, there's a roller for everyone. However, the top trends for businesses to leverage are velcro, hot, magnetic, foam, sponge, and flexi-rod hair rollers. Dive into these trends to capitalize on the profit potential of hair rollers in 2023.
Was this article helpful?