Sport massagers have become a must-have piece of equipment for professional athletes to help with their overall recovery. But they are quickly becoming just as popular among the general population too as a quick and convenient way to help relieve sore muscles from the comfort of their homes. The top sport massagers trends now include both electronic and manual massagers.
Table of Contents
Global market value of sport massagers
Sport massagers trends to watch
What's next for sport massagers?
Global market value of sport massagers
Not everyone has access to physiotherapists, which is one of the main reasons that sport massagers are beginning to be more common gadgets found within the household. They're convenient to use and are a good investment to make if the consumer is constantly doing sports or suffers from chronic pain somewhere in the body. Depending on the needs of the consumer, either a manual sport massager or an electronic one might be the best option, as each has different features and will target a different area of the body.
In 2018, the global market value of massage equipment reached USD 6.9 billion. Electronic sport massagers themselves were valued at USD 4.2 billion in 2021, and that number is expected to increase to USD 7.9 billion by 2031 at a compound annual growth rate (CAGR) of 6.5%. The market is seeing a rise in products that create a spa-like experience from the home, which is helping to drive these sales.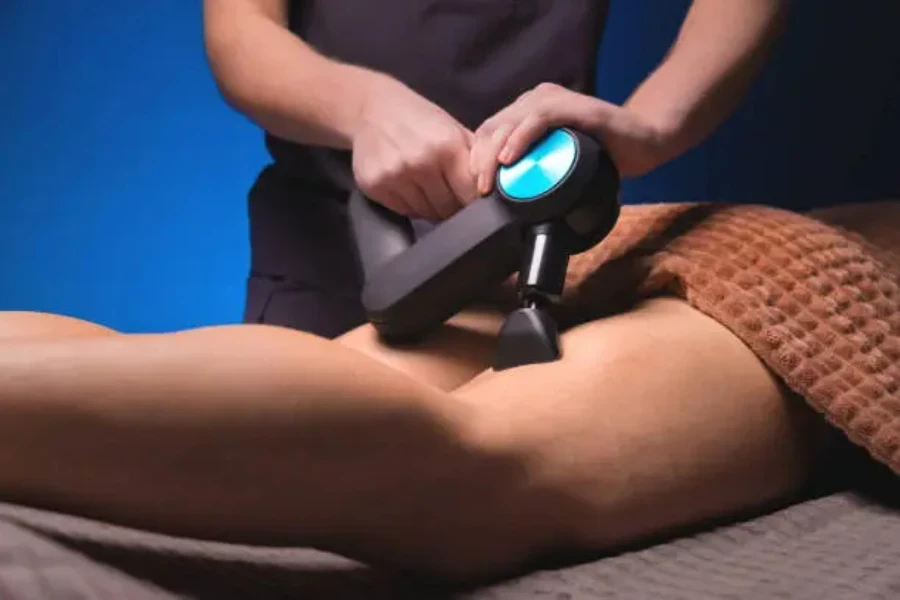 Sport massagers trends to watch
With so many consumers wanting to have a convenient and quick way to target muscle pain or relax after a workout, the latest devices have had to adapt to consumer demand. The top sport massagers trends include the very popular handheld massage gun, neck rollers, handheld mini rollers, electric vibration leg massagers, hot compress neck massagers, and electric massage boosters.
Handheld massage gun
The handheld massage gun is one of the most sought-after sport massagers on the market. It's often used by massage therapists to help relieve pain, but it's increasingly bought by consumers to use at home as well. Unlike foam rollers that can provide a deep tissue massage, the massage gun is able to go deeper than that and target more specific areas with the various tools that it comes with. It also comes in different sizes, with the mini massage gun gaining popularity among a wide range of consumers as it's ideal for traveling and storing away when not in use.
The benefits of using a massage gun are immense. It's very well known for helping to improve overall sleeping patterns, increasing focus, and providing stress relief. It can also help to improve blood circulation, relax muscles, and help with injury prevention. There are many health benefits to using this type of device, which is why it's a big sport massagers trend right now.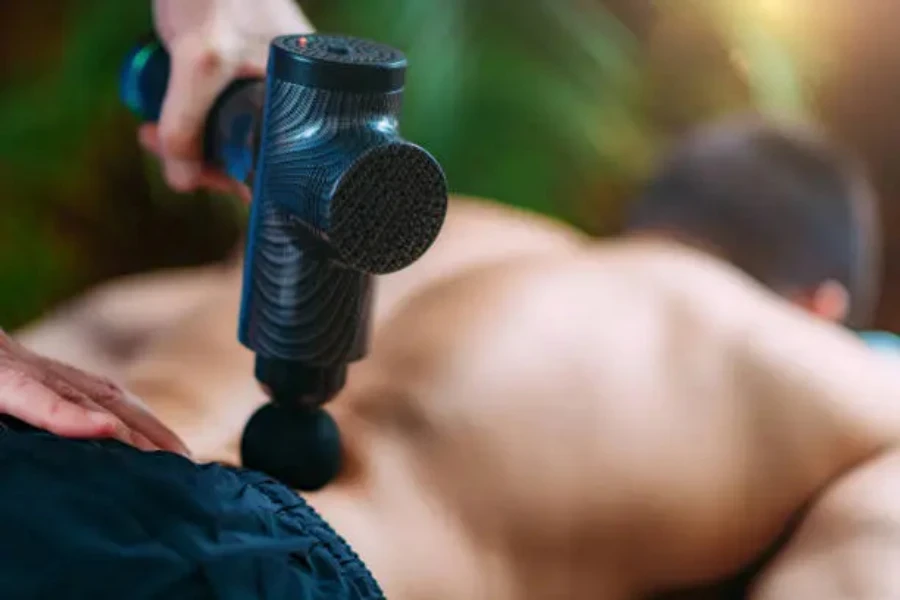 Neck roller
Not all of the latest sport massagers are electronic or come with modern features. The neck roller is a timeless type of sport massager that's used manually to target the upper spine and neck area. Its primary purpose is to help increase blood circulation and relax the muscles, which in turn can help to eliminate headaches, tension, and stress within a short period of time. The deep tissue neck roller is one of the easiest sport massagers to use, so it's perfect for people of all ages and levels of mobility.
The 360 degrees rotating wheels help to efficiently locate the pressure point. This type of massager is often used for other parts of the body too, such as the thigh area or the waist, thanks to the flexibility of the material it's made of. The neck roller's thin and lightweight design means that it's easy for consumers to transport and it will take up minimal space.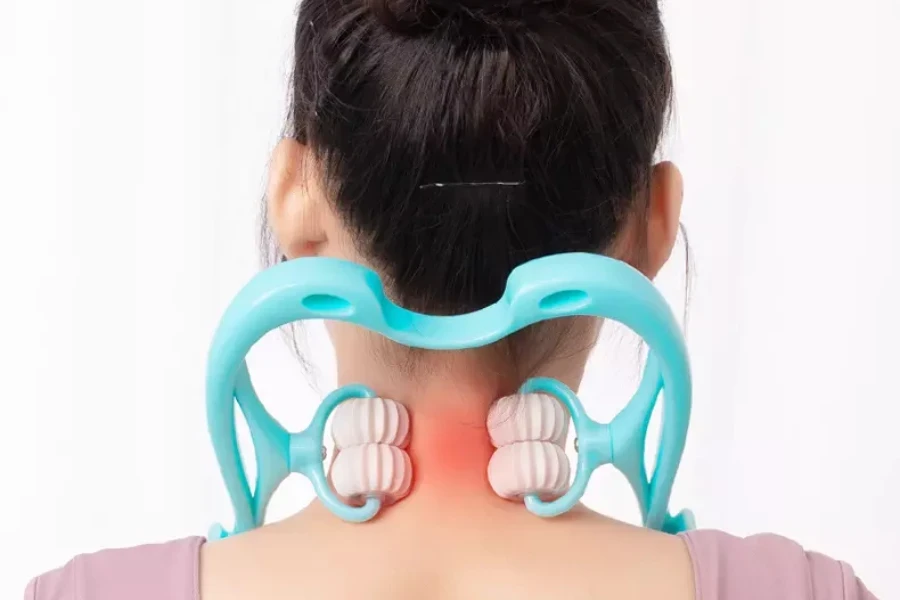 Handheld mini roller
There are a lot of great options in today's market when it comes to sport massagers. Some of the larger types of massagers are used by professionals and aren't necessarily targeted toward the regular consumer. That's where the handheld mini roller comes into play. This is one of the most popular sport massagers trends today because of its compactness, ease of use, and accessibility. Many of these mini massage rollers can be located on store shelves because of their low cost and quick selling point.
The handheld mini roller predominantly comes in a rounded shape so that it's easy to hold, and the 360-degrees rollers work together to help massage both the neck and upper back areas with minimal effort. For consumers who have a hard time gripping items, this type of sport massager is continuously adapting to demands, so it's not uncommon to see them with handles to make them easier to use.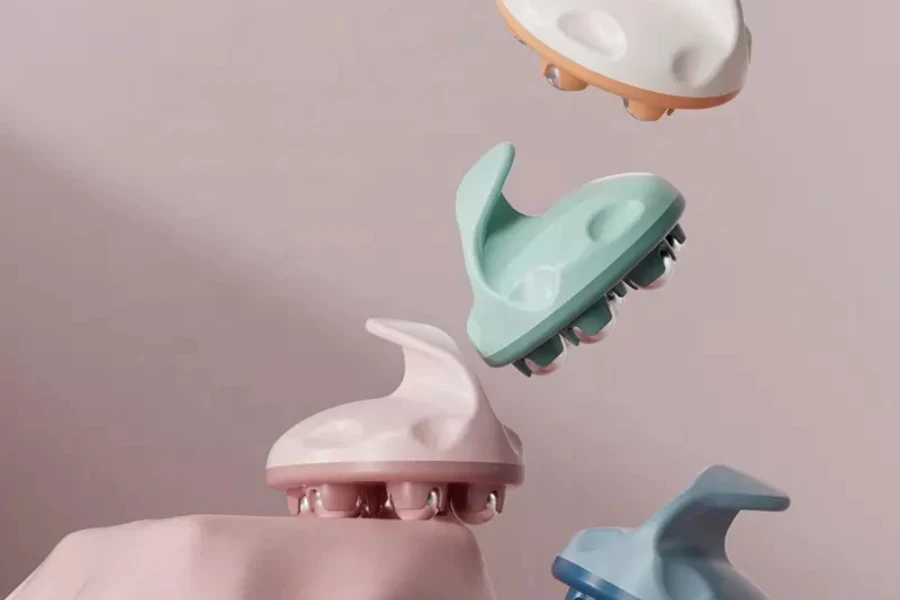 Electric vibration leg massager
One of the more unique forms of sport massagers on the market today is the electric vibration leg massager. Unlike other massagers, this one works in a similar way to a heated blanket and is made of a softer material than other massagers, which helps it to fully wrap around the leg or foot and encompass it completely before the massager is turned on. The airbag compression machine that's built inside this sport massager not only helps to relieve pain and relax the muscles but also stimulates tissue repair, improves blood circulation, and relieves calf cramps.
There are often various programs that come with the electronic vibration leg massager so the consumer can choose the intensity that they want. One of the most popular features of the massager is the heat button which works at the same time as the vibration to further relieve sore muscles and help the user to relax. In terms of sport massagers trends, this is one that will only grow in popularity in the next few years.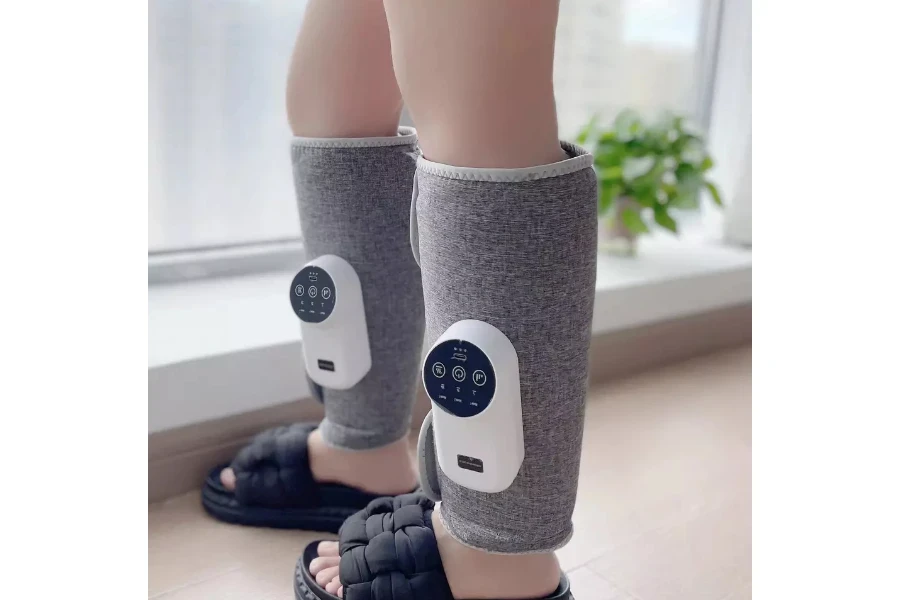 Hot compress neck massager
For consumers who prefer to have an electronic massager rather than a manual one, the hot compress neck massager is one of the best massagers on the market. The L-shape of the massager allows it to sit comfortably on the neck and shoulders, and the low currency pulse currents help to mimic the type of therapy that a professional would give.
The three different massaging techniques used with the hot compress neck massager include kneading, scraping, and acupuncture, which are created using three massage heads that work together at different angles. This device not only helps to relieve a sore neck, but it's also very lightweight and portable, so consumers can take it just about anywhere on a full charge and it will last for several massages.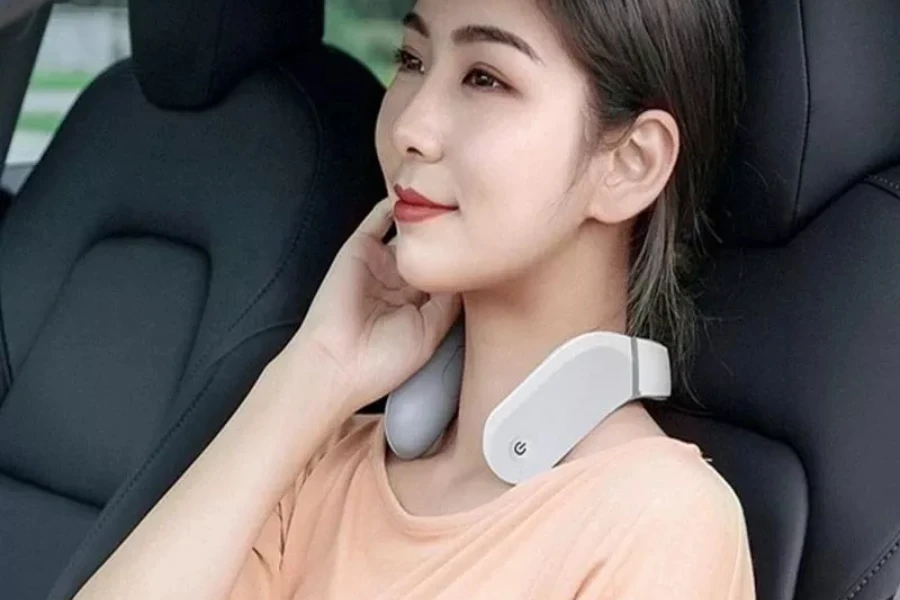 Electric massage booster
One of the biggest trends right now to hit sport massagers is the electric massage rope. Unlike regular manual massagers that people with limited mobility sometimes aren't able to use, the electric massage rope allows the user to get to places that other massagers can't. The rope itself can be wrapped around any part of the body and be easily loosened or tightened depending on the need.
Other electric massager boosters have been designed in different ways with additional add-ons that help to target specific areas too. The triangle body muscle massager is one example of this, which uses differently shaped attachments to enable a deep tissue massage. For consumers who prefer something a little smaller, the mini rounded massage gun is perfect for neck and shoulder relaxation.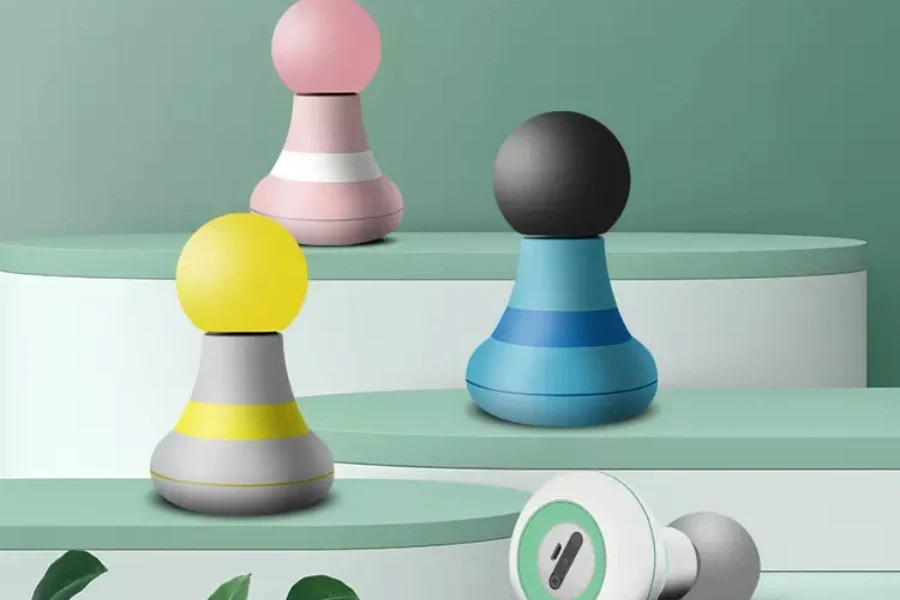 What's next for sport massagers?
The top sport massagers trends today are quite different from a few years ago, with more modern versions of professional devices hitting the market that consumers can easily use from the comfort of their homes or while on the go. Devices such as the handheld massage gun, manual neck rollers, handheld mini rollers, electric leg massagers, hot compress neck massagers, and the electric massage boosters are six of the top massagers that consumers are looking for.
Sport massagers trends will continue to evolve with consumer demands. Miniature versions of massagers are also expected to rise in demand as consumers look for more portable devices that can be stored away, used outside the home, or displayed without taking up much space.
Was this article helpful?