Barcodes are at the core of the Amazon system and many other online marketplaces. Every product sold on the Amazon platform is required to have one for proper identification, tracking, and management. During the fulfillment process, these barcodes are scanned at every stage so sellers and customers have up-to-date information on where their products are. However, these barcodes can be confusing for new sellers.
We've already given you the lowdown on UPCs and other universal product identifiers. But for Amazon sellers, there are specific identifiers that Amazon requires on products, especially those on FBA. Though getting a grip on all the acronyms involved in barcodes can be challenging, this guide will focus on the Fulfillment Network Stock Keeping Unit or FNSKU and how to use it on Amazon barcodes.
Amazon Barcode ABCs
There are four standard manufacturer barcodes accepted at Amazon: UPC, EAN, JAN, and ISBN. These are universal codes with globally recognized formats. They are assigned by product manufacturers or governing bodies and are used in various retail settings, both online and offline. By default, Amazon applies these codes whenever a product is listed. However, you can change your barcode setting if you want to use other acceptable barcode formats.
Within its fulfillment network, Amazon assigns a unique identifier for every product. This is the FNSKU, which is used to track and label products stored in the Amazon warehouse. For products that cannot be tracked using the standard manufacturer codes, Amazon requires an FNSKU barcode.
For brand owners, another type of barcode may be required—the transparency authenticity code. This code includes a clearly visible Transparency "T" logo that authenticates the product and prevents the sale of counterfeits on the platform.
Decoding ASIN, SKU, and FNSKU
Aside from the manufacturer codes, there are three essential codes used within the Amazon platform: ASIN, SKU, and FNSKU. These have unique functions in the Amazon system, and understanding their nuances is essential for sellers navigating the Amazon marketplace.
ASIN: Product-Specific Identifier
ASIN stands for Amazon Standard Identification Number. This is a unique 10-digit alphanumeric code assigned to each product listed on Amazon. It serves as a cataloging tool that enables easy product identification for both sellers and customers. A universal identifier on Amazon, ASIN is the same for a specific product even if it is sold by multiple sellers. Buyers can see this code in product description sections on product pages.
SKU: Seller-Specific Identifier
SKU or Stock Keeping Unit is a distinct alphanumeric code used by sellers to manage their inventory. It is a personalized code assigned by the seller to each product variant or item. Different sellers will have different SKUs for common product types they sell. SKUs help sellers track and organize products for efficient inventory management, order processing, and restocking. Since they are for internal use, these appear only on Seller Central.
FNSKU: Product & Seller Identifier
FNSKU is Amazon's unique identifier assigned to products within its fulfillment network. Unlike ASINs, which are product-specific, and SKUs, which are seller-specific, FNSKUs identify both the product and the seller. These codes play a vital role in Amazon's internal operations and ensure efficiency in order fulfillment.
To summarize, these are the main differences between the three codes:
Purpose
ASIN: for product searching and cataloging
SKU: for internal inventory management
FNSKU: for FBA inventory tracking
Platform
ASIN: within Amazon
SKU: Amazon and other seller platforms
FNSKU: within Amazon
Customization
ASIN: Amazon-assigned and not customizable
SKU: Created by the seller and can be customized
FNSKU: Amazon-assigned and not customizable
When Do You Need an FNSKU?
Not all items listed on Amazon require an FNSKU. When you list a product, the first thing Amazon does is match it with existing ASINs. If there are none or when an FNSKU is required, the platform will inform you and suggest which identifiers are needed for your listing.
But if you're looking to join the 64% of Amazon sellers utilizing FBA, you'd definitely need to master the essentials of FNSKU. Amazon requires each product sent to any Amazon warehouse to be labeled with its unique FNSKU.
Even if not on FBA, there are also certain products that require FNSKUs. This includes products that are not tracked using manufacturer codes, such as secondhand items, restricted products, products with expiration dates, and media products. Products for children or infants usually require FNSKUs as well.
How to Create an FNSKU
Unlike SKUs, which are created by the sellers themselves, FNSKUs are assigned by Amazon. They cannot be changed or customized according to seller preferences.
To get an FNSKU for your product, follow the steps below.
On your Seller Central dashboard, set up your product for Amazon FBA.
Launch your product by listing it in the Amazon catalog.
Once cataloged, Amazon will assign a unique FNSKU for your product.
Download and print the FNSKU barcode generated by Amazon.
Affix the label to your product before sending it to an Amazon fulfillment center.
In most cases, barcodes are not printed or downloaded after they are generated. It is up to the seller to decide when to print and apply the labels to the products. If you don't have orders yet, or if you're not ready to send your products to Amazon's fulfillment centers, you don't need to print the barcode labels immediately.
When you're ready to prepare and ship your product to Amazon, follow the steps below to get the right FNSKU.
Log in to your seller account and go to Manage FBA inventory.
Locate your product in the inventory list.
Click the drop-down menu on its right side.
Choose Print Item Labels.
Confirm your selection by clicking Ok
Attach the FNSKU label to your product.
It's important to note that while the general process remains consistent, there might be variations based on your specific selling approach. The actual steps might vary among private label sellers, retail arbitrage, or wholesalers.
Moreover, it is crucial to check if the label contains the right FNSKU code before sending it to Amazon for fulfillment. Mislabeled items with barcodes that do not match products are among the most common issues that delay order fulfillment.
How to Use an FNSKU
Using an FNSKU involves several steps that ensure accurate labeling and smooth integration into Amazon's fulfillment system. Once you've generated the FNSKU barcode, follow these detailed instructions tailored to different selling models.
For Private Label Sellers
For those engaged in private label ventures, integrating the FNSKU into your product packaging is a strategic move. After generating the barcode, take the following steps:
Download the FNSKU barcode and provide it to your manufacturer. Make sure that each product is accurately labeled with the unique FNSKU and that the label placement aligns with Amazon's guidelines.
Coordinate with your manufacturer to have the FNSKU barcode directly printed on the product packaging. This integration presents a professional and seamless appearance while optimizing scanning efficiency throughout the fulfillment process in Amazon warehouses and fulfillment centers.
You can also generate sticker labels containing the FNSKU barcode and affix them to the product or its packaging. This method allows for flexibility in labeling while adhering to Amazon's requirements.
For Retail Arbitrage Sellers
If your eCommerce strategy involves retail arbitrage, follow these steps for effective FNSKU utilization:
After generating the FNSKU barcode, download it from your Amazon seller account. Use a high-quality printer to print the barcode label while ensuring clarity and accuracy.
Attach the FNSKU barcode label to the product in a visible and scannable location. Ensure it adheres securely and does not obstruct any vital product information.
Delegate the labeling task to Amazon by signing up for the FBA Label Service. If you choose this option, Amazon will apply the FNSKU barcode for a fee of $0.55 per labeled item. This service can save time and effort, particularly for larger quantities.
By following these tailored instructions based on your selling model, you can effectively leverage FNSKU barcodes to enhance inventory accuracy, streamline order fulfillment, and facilitate a seamless shopping experience for your customers.
Guidelines for Printing and Using FNSKU Barcodes
Accurate printing and application of FNSKU barcodes are crucial for seamless inventory management and successful fulfillment within Amazon's ecosystem. Follow these guidelines to ensure your FNSKU barcode labels are clear, legible, and ready for optimal performance.
High-Quality Printing
Print all Amazon barcodes in black ink on white, non-reflective labels with removable adhesive. Ensure label dimensions fall within the range of 1 x 2 inches to 2 x 3 inches, accommodating sizes such as 1 x 3 inches or 2 x 2 inches.
Use a high-resolution printer to make sure that each barcode is clear. Poor-quality printing can lead to scanning issues and hinder proper tracking.
Follow Amazon's guidelines for the minimum size requirements of the FNSKU barcode. Avoid scaling the barcode up or down, as it may affect image quality.
Maintain sufficient contrast between the barcode and the background. A dark barcode on a light background (or vice versa) enhances scanning accuracy.
Avoid Distortions. Prevent stretching or skewing the barcode during printing or application, as distorted barcodes may not scan correctly.
Amazon requires a clear barcode zone. Leave a clear zone around the barcode to ensure accurate scanning. Avoid placing any text, graphics, or other barcodes in this area.
Before mass printing, perform test scans of the barcode to ensure they can be accurately read by barcode scanners.
If you're printing labels in batches, ensure consistency in printing quality, size, and placement across all labels.
In case of errors or reprints, generate new FNSKU barcode labels directly from your Amazon seller account.
Proper Labeling and Packaging
When printing labels, ensure that printer scaling is set to None or 100% to prevent unintentional adjustments to the PDF print area.
Choose label stock that adheres well to your product or packaging material. Make sure the labels are durable and resistant to smudging, moisture, and wear.
Affix the FNSKU barcode label to a flat, clean, and unobstructed surface of your product or packaging. Ensure it's visible, scannable, and doesn't cover any other important information.
If you offer product variations (e.g., different sizes or colors), each variation should have its own FNSKU barcode label.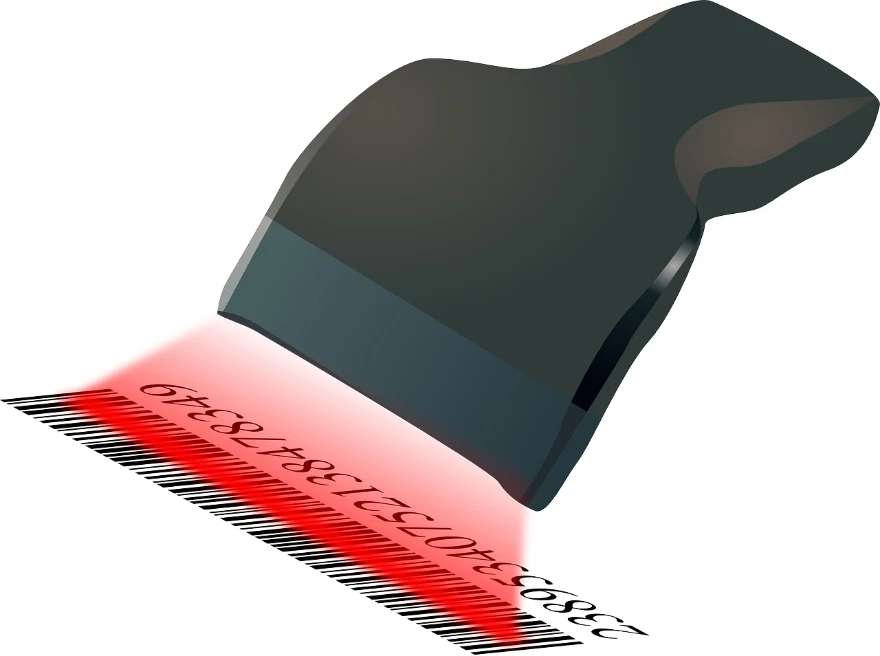 Common Mistakes to Avoid
Navigating the world of FNSKUs requires precision and attention to detail. Steer clear of these common pitfalls to enhance order fulfillment and buyer satisfaction.
Mislabeling Products
Accurate labeling is of utmost importance when it comes to FNSKUs. Mislabeling products can lead to a horde of issues, from inventory discrepancies to fulfillment errors. Always double-check that the FNSKU you apply matches the correct product, variant, or bundle.
Using Incorrect FNSKUs
Each product within your inventory should be associated with the appropriate FNSKU. Using the wrong FNSKU can result in mismanagement of inventory, discrepancies in product listings, and customer dissatisfaction due to receiving a different item than expected.
Failing to Update FNSKUs for Variations
When offering products with variations such as size, color, or style, each variation must have its own unique FNSKU. Failing to provide unique FNSKUs can lead to inaccurate inventory counts, confusion in your product listings, and difficulties in tracking sales and replenishment.
Neglecting FNSKUs for Bundles and Multipacks
If you offer bundled products or multipacks, ensure that each individual item within the bundle has its own distinct FNSKU. Neglecting this can also lead to fulfillment errors, inaccurate inventory management, and challenges in tracking the performance of individual items.
Ignoring FNSKU Changes for Modified Products
When you make modifications to a product, such as changes in packaging, design, or functionality, remember to update the FNSKU as well. Failing to update the FNSKU can result in confusion among customers and potential listing violations on top of inaccurate inventory tracking.
Tips and Best Practices for FNSKU
Here are some tips to get the most from your FNSKU.
Leverage FNSKUS for private labels and branding. Beyond the functional aspect, FNSKUs can be used as a branding tool. Incorporate your logo or brand elements into the FNSKU label design to enhance brand visibility and recognition among customers. This subtle touch can reinforce your brand's identity and professionalism.
When dealing with bundles or multipacks, consider creating a clear system for FNSKU allocation. Assign specific codes to individual products within the bundle, and document this internally. This systematic approach ensures accurate tracking, making it easier to manage inventory and fulfill orders with precision.
Product modifications are common, but they can affect your inventory management. When you introduce changes, whether minor or substantial, take a proactive approach by updating the FNSKU accordingly. This not only aligns your listings with the actual products you offer but also minimizes confusion for buyers and fulfillment centers.
Strategically place FNSKU labels on your products. Look for spots that facilitate easy scanning at fulfillment centers. Avoid curved or uneven surfaces. Make sure that labels remain flat and unobstructed for efficient scanning during the fulfillment process.
If you're selling on multiple platforms in addition to Amazon, maintain consistency in your FNSKU management.
By avoiding common mistakes and strategically implementing advanced practices, you'll harness the full potential of FNSKUs to enhance your operational efficiency, reinforce your brand, and provide an enjoyable shopping experience for your customers.
Wrapping Up
In the world of online selling, quick deliveries are a big deal—62% of customers expect their orders to be delivered within just three days. Amazon FBA can make this happen, but to truly succeed, you need to understand FNSKUs.
Remember, FNSKUs are like special codes that help track products and keep customers happy. Knowing how to create and use them can give your Amazon sales a real boost. Armed with the insights and strategies from this guide, you're well-equipped to make sense of FNSKUs for your Amazon venture. This knowledge can drive your business forward and set you up for success.
Source from Threecolts
The information set forth above is provided by Threecolts independently of Alibaba.com. Alibaba.com makes no representation and warranties as to the quality and reliability of the seller and products.
Was this article helpful?