The urban nomad lifestyle trend seamlessly fuses the freedom and adventure of a nomadic way of life with the modern comforts and conveniences of city living. Urban nomads are often digital-oriented consumers with the flexibility to work remotely from anywhere globally.
From a fashion perspective, this trend incorporates a unique blend of styles that mirrors its duality. It embraces casual and comfortable attire (such as loose-fitting clothing) and urban street fashion elements.
Explore the latest trends dominating the urban nomad market and more in this article.
Table of Contents
Is urban nomad fashion worth it in 2023?
Five urban nomad trends rocking 2023/24
Invest in these trends
Is urban nomad fashion worth it in 2023?
The urban nomad fashion trend is on the rise, driven by the significant increase in work-from-home opportunities and the growing number of tech-related jobs available to consumers.
This rising remote working trend aligns perfectly with the urban nomad lifestyle, where individuals can work and live in various locations worldwide or keep moving between different places.
According to Forbes, the percentage of full-time employees working remotely currently stands at 12.7%, with experts forecasting that it will climb to 22% by 2025.
This predicted increase in remote work opportunities will inevitably drive higher demand for urban nomad clothing, making it a worthwhile investment for the future.
Five urban nomad trends rocking 2023/24
Slacks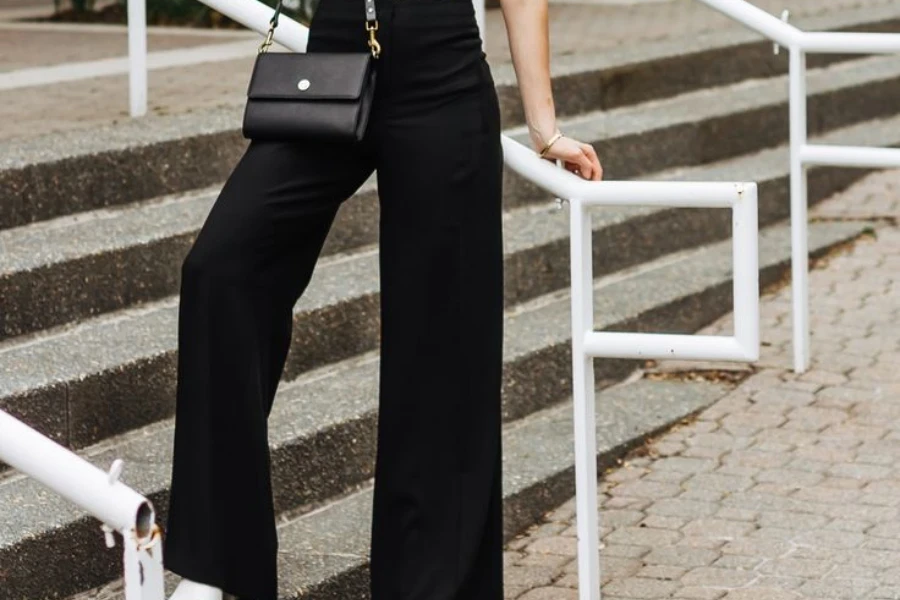 "Slacks" come from an old Saxon term that meant loose—but somehow became a new term for dress pants in the early 19th century. Manufacturers often make slacks from lightweight fabrics and cut them in straight or slightly tapered leg styles.
Many consumers consider them a more formal alternative to jeans, making slacks perfect for urban nomads. Wool slacks are a popular formal trend for this garment. Their natural fiber provides unrivaled durability and warmth, allowing consumers to look dressy even in cold conditions.
Not every urban nomad loves the formal look, in which case cotton slacks have emerged as a casual alternative. These comfy bottoms are popular for their comfort and breathability and are great for warmer weather activities.
Pleated slacks are another trendy option for urban nomad enthusiasts. As the name implies, these slacks have pleats down the front of each leg. They're also a more formal style that blends effortlessly with suits. Linen slacks are also booming this season. They're a summery option that offers excellent coolness/lightness and looks great with short-sleeved button-down shirts. 
In addition, slacks can match various outfits effortlessly. For instance, consumers can wear a t-shirt with cotton slacks and throw on a hoodie or jean jacket for a more relaxed urban nomad look. A button-down shirt, sweater, and wool slacks create a fantastic business casual ensemble.
Slacks remain a profitable investment as the trouser segment currently stands at US$ 125.20 billion in 2023. Plus, experts project the market will reach US$ 139.50 billion by 2027 at a 2.74% compound annual growth rate (CAGR).
Skater skirts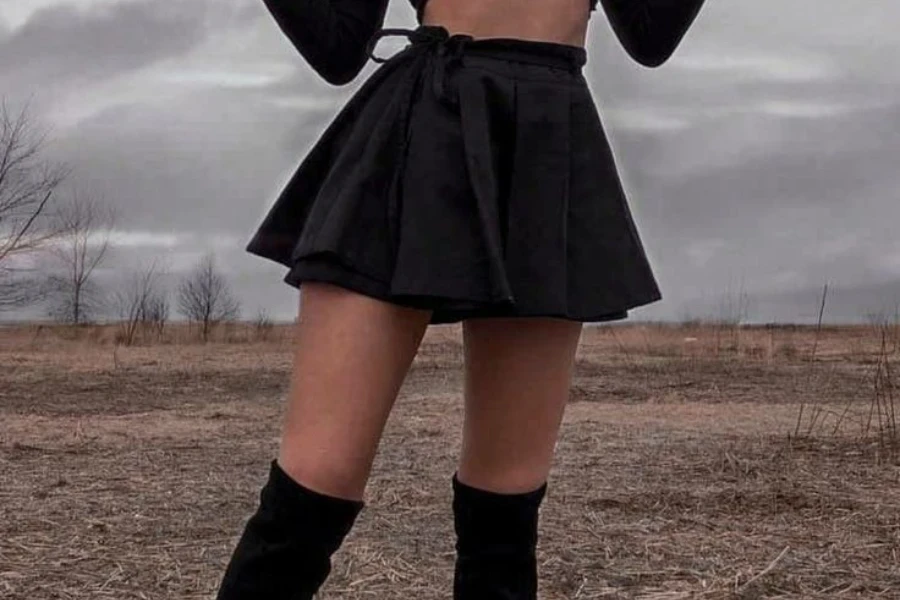 Urban nomads can take a sexy and cute approach with the staple skater skirt. Faired out into an A-line silhouette and fitted at the waist, skater skirts are the go-to for ladies seeking something gorgeous for everyday life.
Skater skirts are also incredibly versatile. Female consumers can combine them with any top. Plus, they are decorated with pleats, ruffles, and other details. Additionally, skater skirts often come in knee-length or shorter variants, adding more to their sexy look.
One trending style gaining momentum this season is floral skater skirts. Urban nomads love expressing their style through their clothing, and floral skater skirts are a great way to do that. Consumers can tuck in shirts that match the floral skirt's color for a fantastic outfit.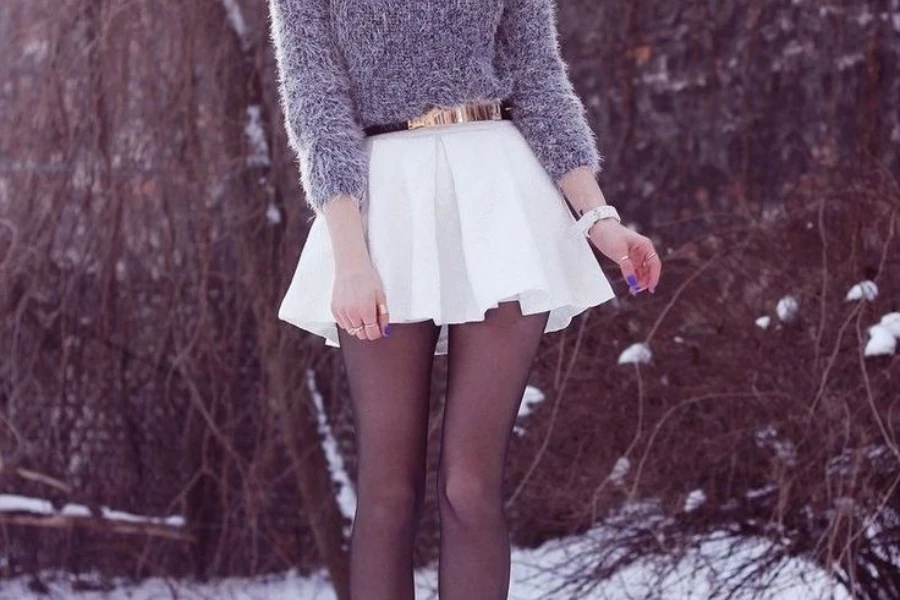 Urban nomads looking to add glamor to their outfits can opt for lace skater skirts. Although lace skater skirts in neutral colors (like black or white) are hot this season, variants in more colorful patterns are also gaining attention.
Denim is a classic fabric that's always in style—and the same can be said for denim skater skirts. Consumers can get them in light or dark washes and opt for extra details, like suspenders, pockets, and belt holders. Additionally, ladies can rock this piece with a plain white tee, and a tie chambray shirt layered over the outfit.
Since skater skirts are part of the global skirt market, they also share its profitability. Experts estimate the market's value at US$ 101.40 billion in 2023, with enough momentum to grow steadily at a 2.86% CAGR from 2023 to 2027.
Solid-colored t-shirts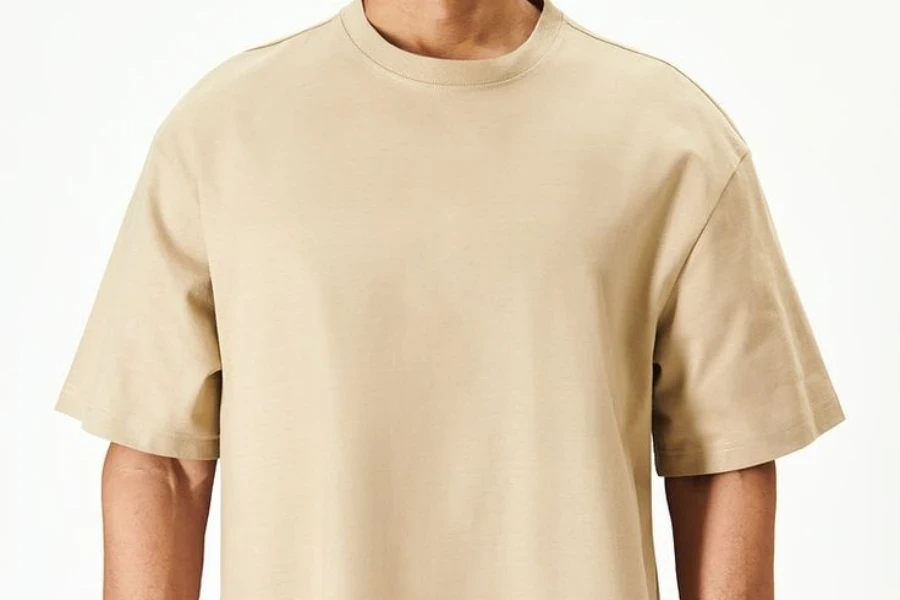 Wearing a simple solid-colored t-shirt can give consumers a great look, and it's a basic item most urban nomads have in their wardrobe. Solid-colored t-shirts have been fashionable for a long time. But recently, they have become more popular amongst Gen Z and millennials.  Consumers can get them in attractive colors like black, gray, mustard, yellow, green, and white.
Short-sleeved solid-colored tees are a staple in mainstream fashion and may never fall out of trend. The best part is urban nomads can maintain a comfortable and carefree vibe by pairing these tees with black or blue jeans, or they can upgrade the t-shirt's confidence and dashing looks by wearing a jacket.
Although not as popular as their short-sleeved cousins, long-sleeved solid-colored tees are also staple trends. Women preparing for the harsh summer heat can pair them with palazzos for a breathable yet stylish outfit.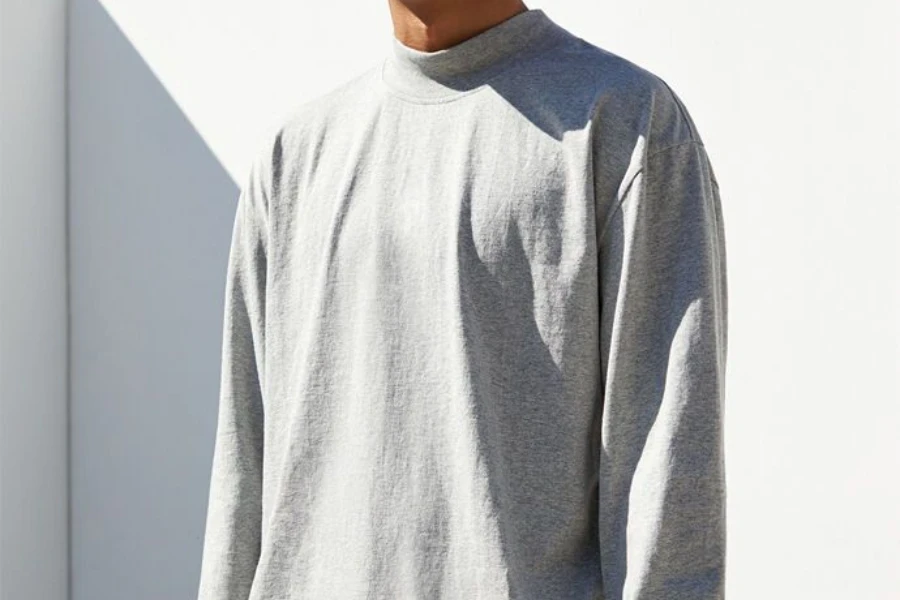 Cropped solid-colored t-shirts are also gaining traction this season. They look fabulous for different activities, especially when consumers pair them with high-waisted bottoms.
T-shirts have never been this profitable, making it the perfect time to invest in them. Experts say the t-shirts segment sits at US$ 44.5 billion in 2023 and expect it to boost yearly at a 3.22% CAGR from 2023 to 2027.
Tank tops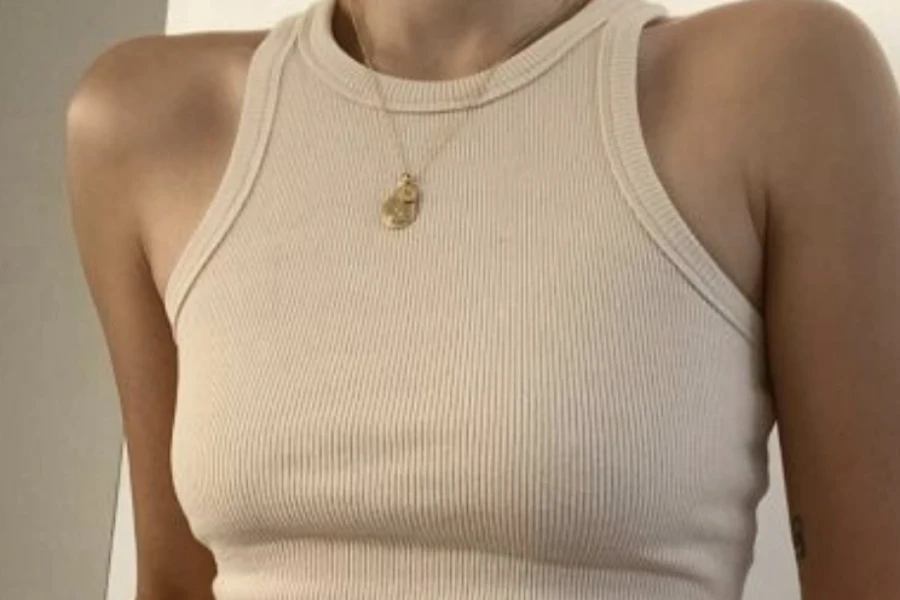 Although they are now a household name, tank tops didn't gain popularity until the early 19th century. These comfy items started as specialized garments for athletes and evolved into a garment suitable for travel and other outdoor activities.
They're part of the shirt segment in the global athleisure industry, which enjoyed dominance in 2022 with over 31.54% of the total market share. 
Basic tank tops are the most noteworthy trend in 2023. They've endured the test of time, becoming a top choice for consumers because it's comfortable to wear, easy to match, and age-friendly. 
One classic outfit perfect for urban nomads involves pairing a basic tank top with jeans, joggers, or shorts and adding a blazer/bomber jacket.
The backless tank top is an exclusive trend wear with a unique twist-–a back opening for female consumers. They are typically crafted from stretchy lace material, adding an elegant and sexy flair that sets them apart from regular tank tops. Ladies can complete the sexy look by wearing a backless tank top with jeans, joggers, or mini skirts.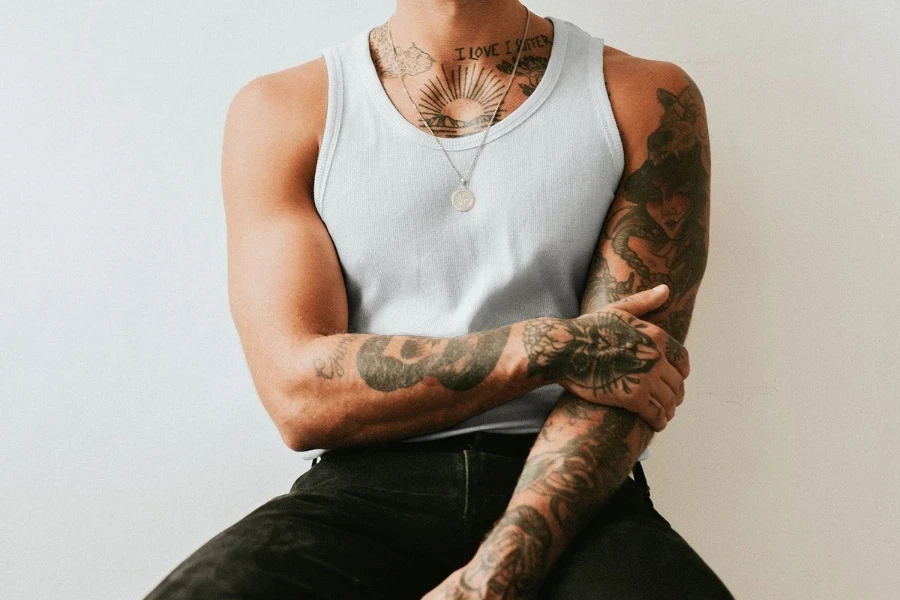 Cut-out tank tops feature daring openings on the back and sides, often requiring an additional bralette for coverage. However, what's fantastic about these trendy tank tops is their wide range of designs, colors, textures, and prints, making them popular for various activities.
Men also have cut-out tank tops with side openings, providing ventilation and allowing them to showcase their well-defined ribs. Female consumers can combine cut-out tank tops with leggings or elastic pants, while men can wear tank tops with shorts or sweatpants.
Quick-dry shorts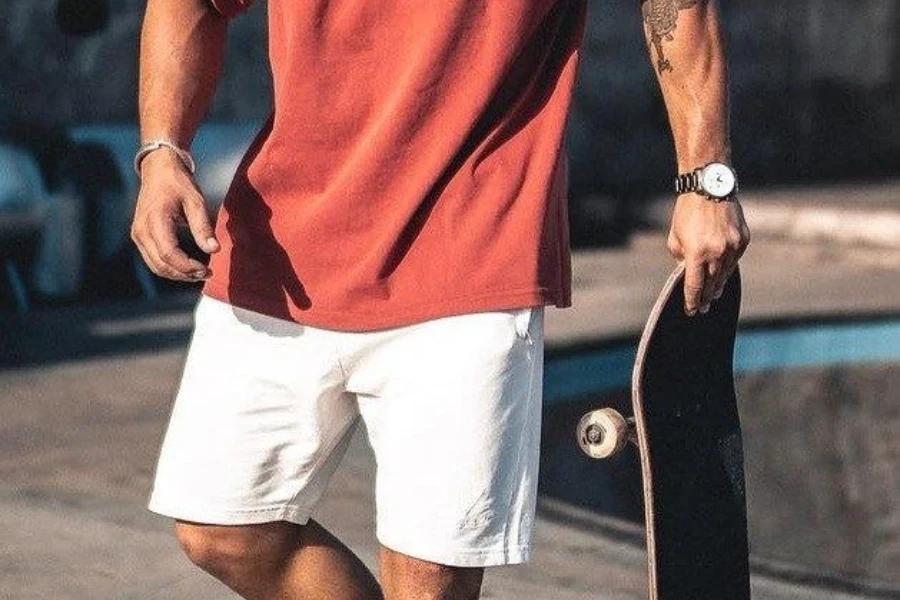 No one needs an introduction to shorts. They are everywhere these days, with both women and men are rocking them to the fullest. However, the urban nomad theme features a different type—quick-dry shorts.
So, what shorts qualify as "quick dry"? Shorts made with polyester, nylon, and merino wool offer excellent quick dry capabilities, making them the best for travel.
Like their regular counterparts, quick-dry shorts have lots of trendy styles. For instance, men can rock quick-dry Bermuda shorts. Their semi-formal designs make them popular for digital nomads who can pair them with t-shirts, blazers, sports jackets, or lightweight sweaters for chic outfits.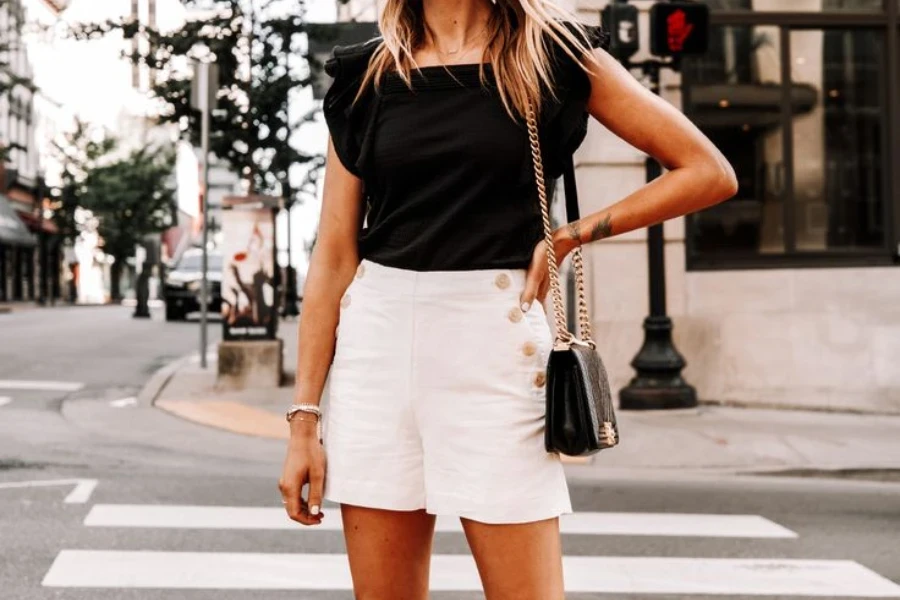 Quick-dry Capri shorts have also become very popular, as women can wear them for any occasion. They also have an attractive and comfortable design that feels natural with different tops, like basic tees, bra tops, or button-up shirts.
Shorts have a segment in the global trousers industry, currently at US$ 125.20 billion in 2023, and experts expect it to follow the market's growth with a 2.74% CAGR from 2023 to 2027. 
Invest in these trends
Urban nomad fashion has firmly established itself as a lasting trend, offering consumers a blend of style and functionality that resonates with the demands of the modern world.
For those constantly on the move, versatile options like slacks and quick-dry shorts provide both comfort and style. On the other hand, skater skirts offer a more playful and alluring choice for women.
Additionally, solid-colored tees and tank tops are relaxed wardrobe essentials that perfectly complement this lifestyle trend.
These are five urban nomad apparel trends businesses should consider adding to their inventories in 2023.
Was this article helpful?