In today's society there are a vast amount of gym accessories and tools for consumers to choose from to help them on their fitness journey. Fabric resistance bands have become a staple workout accessory that can be used by a range of consumers and they bring a number of benefits along with them. Keep reading to learn more about the features of these fabric resistance bands.
Table of Contents
What are fabric resistance bands?
Global market value of resistance bands
Best fabric resistance bands for workouts
Conclusion
What are fabric resistance bands?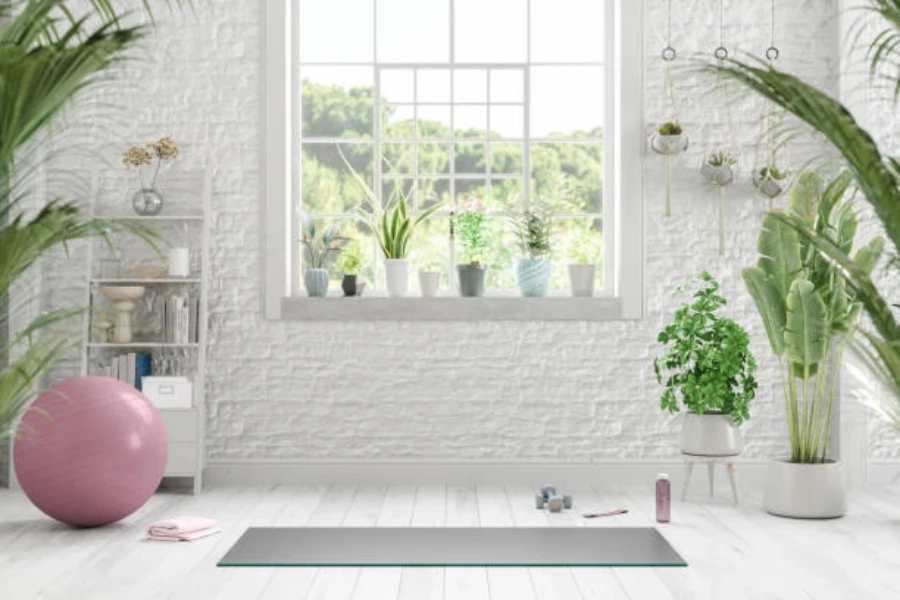 Fabric resistance bands are made of a soft stretchy material such as cotton or polyester and feature a non-slip layer on the inside which helps when they're placed around the legs. They're designed to increase resistance during an exercise and can easily be adjusted depending on the level of the person using them. Traditional resistance bands are made of rubber or latex but these are often uncomfortable on the skin and have a habit of bunching up when in use.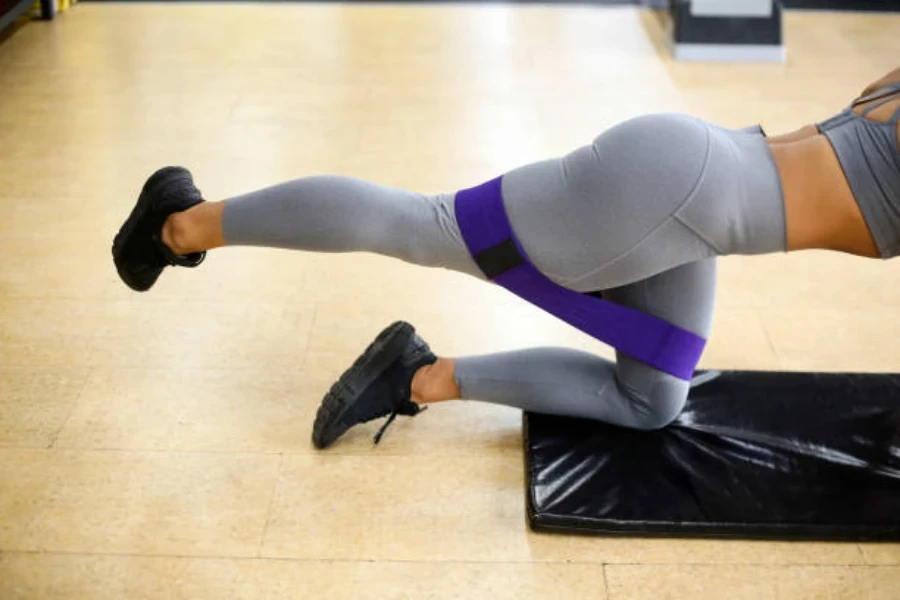 What consumers love about fabric resistance bands is how versatile they are. They're a very inexpensive fitness accessory to own and take up relatively no space in a bag. These bands help to engage certain muscles and provide additional resistance to certain movements during a workout.
Fabric resistance bands are heavily used in leg and glute workouts. They can also be used for upper body exercises such as chest presses, in strength training for lunges or squats, during yoga and pilates, for hip mobility movements, to help prevent injuries, and they're ideal to travel with due to their small size.
Global market value of resistance bands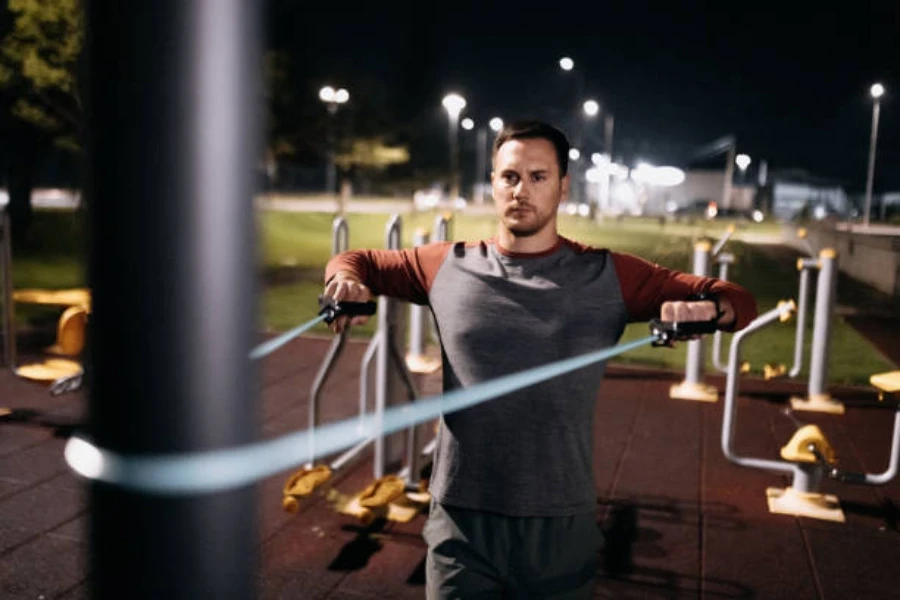 Resistance bands have become an essential workout accessory that are quickly becoming a popular alternative to expensive weights as they allow consumers to create tension during a workout and adjust the tension depending on what type of band they use.
Between 2020 and 2027 the compound annual growth rate (CAGR) of resistance bands is set to increase by approximately 12.25% which will bring the overall global market value to USD 1.74 billion in less than a decade. The dominant force behind the sales is North America but the Asia-Pacific is starting to rival this part of the world due to a rise in population growth and young consumers working out and looking for new yoga essentials. 
Best fabric resistance bands for workouts
Resistance bands may seem like a straightforward fitness accessory but that couldn't be further from the truth. Depending on the needs of the consumer there are a variety of different fabric resistance bands available and not all are the same length or offer the same tension as others. 
Based on the average monthly searches generated through Google Ads, "booty bands" and "power bands" come out on top with 27100 searches each followed by "therapy bands" at 14800 searches, "mini bands" at 5400 searches, "pilates bands" at 4400 searches, "long bands" at 1600 searches, "full body resistance bands" at 1000 searches, "resistance straps" at 590 searches, and "variable resistance bands" at 70. These search results indicate that fabric resistance bands used for high-intensity training sessions and focused workouts are the highest in demand among consumers.
Pilates bands
Pilates bands are specifically designed with pilates or yoga movements in mind. They're designed in a circular shape that allows for them to easily be worn around the legs or arms and are made of a comfortable and soft material that doesn't irritate the skin. Pilates bands offer a fairly light resistance so that the consumer is still able to control their movements by engaging the core and certain muscle groups.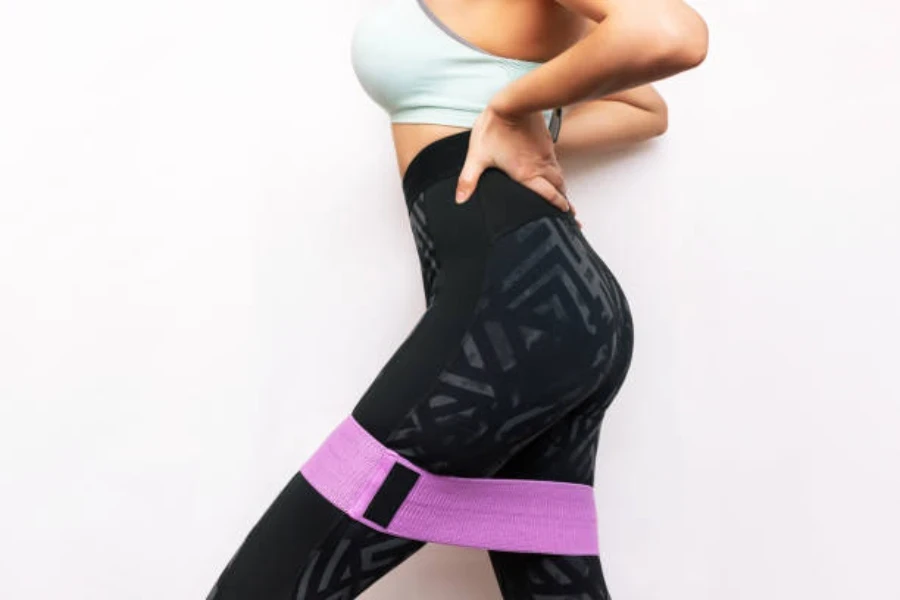 Long bands
Long resistance bands are very popular among consumers. They are greater in length than other resistance bands and offer users a non-slip design that allows them to workout longer and harder. These bands can be used for full body workouts or to target certain areas. Exercises such as shoulder presses, side bends, bicep curls, and leg lifts are just some of the ways that the long bands can be used – but don't forget about stretching and core workouts too!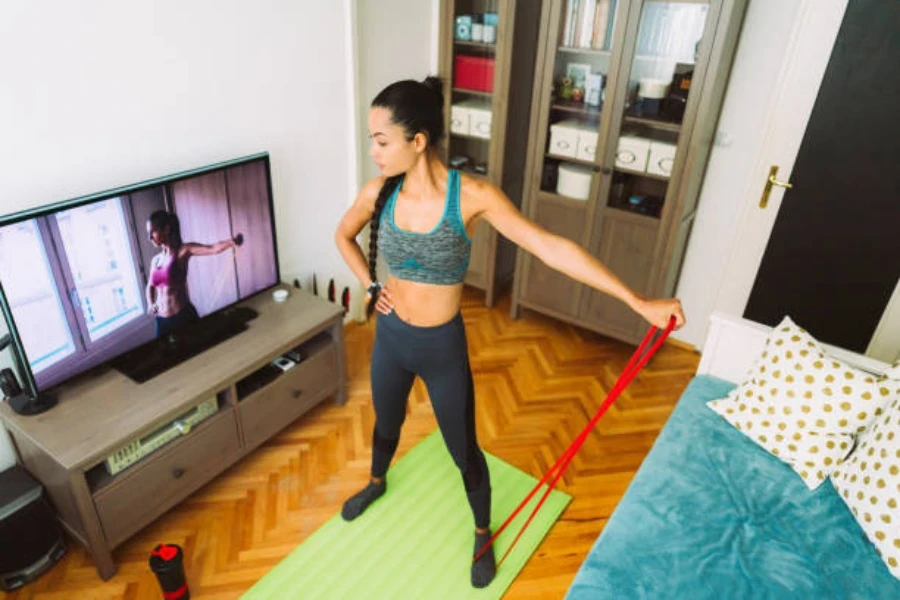 Mini bands
Whereas long resistance bands offer complete versatility for consumers of all fitness levels, mini bands are designed to target the lower body and help with dynamic warm ups. The looped designs make them easy to fit areas such as the thighs and ankles and the light to moderate resistance makes them comfortable enough to target certain areas without causing too much strain.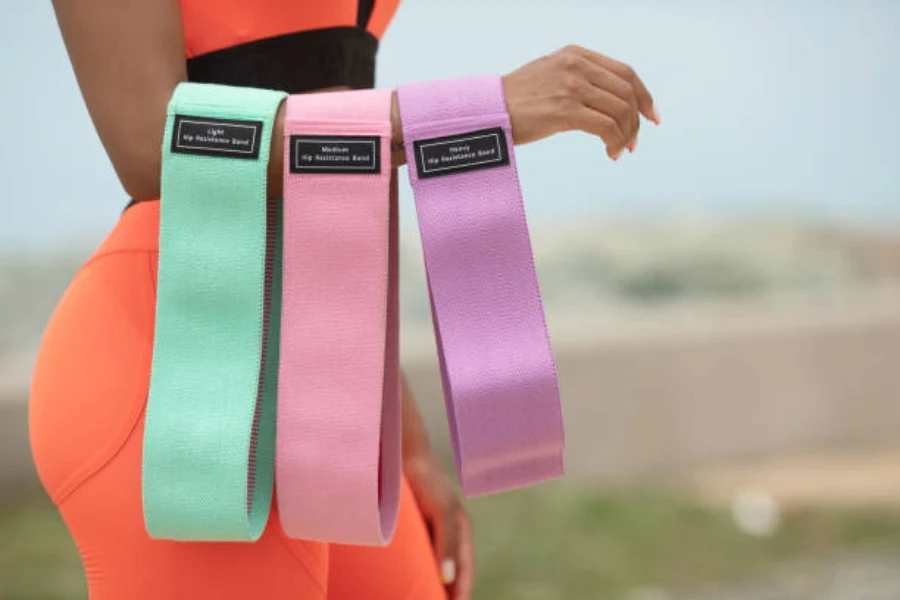 Power bands
As the name suggests, power bands are designed with intense strength in mind. The high resistance level of these bands makes them the perfect option for advanced strength training with a reasonable width that allows for a better distribution of tension as well as better assistance for pull ups since they can withstand a heavier weight than other types of fabric resistance bands for workouts.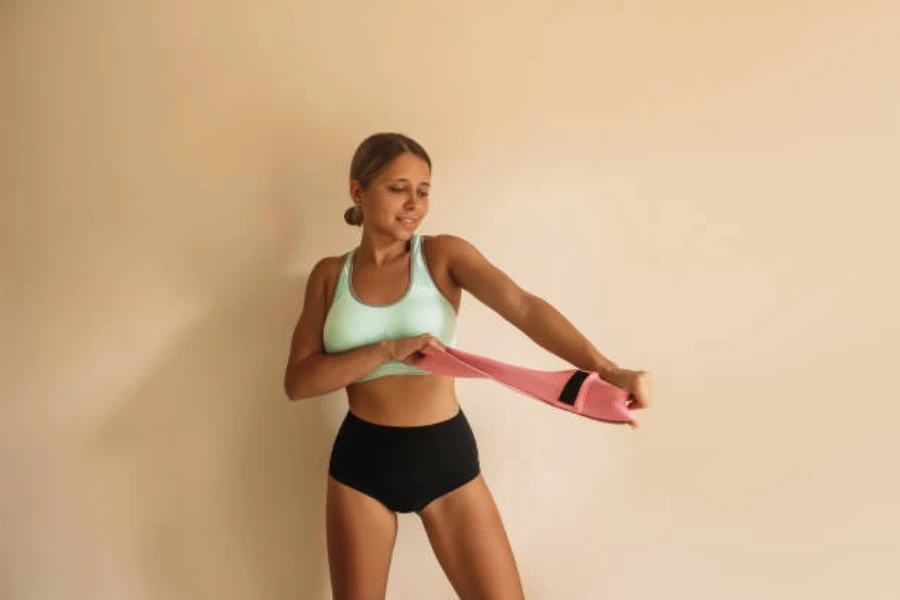 Therapy bands
Therapy bands are designed with rehabilitation in mind and as such are meant to be used with controlled and more gentle exercises than are done in the gym. The low resistance level is gentle on the joints and muscles so that the person using them can focus on slow and controlled movements to help promote better mobility and stability.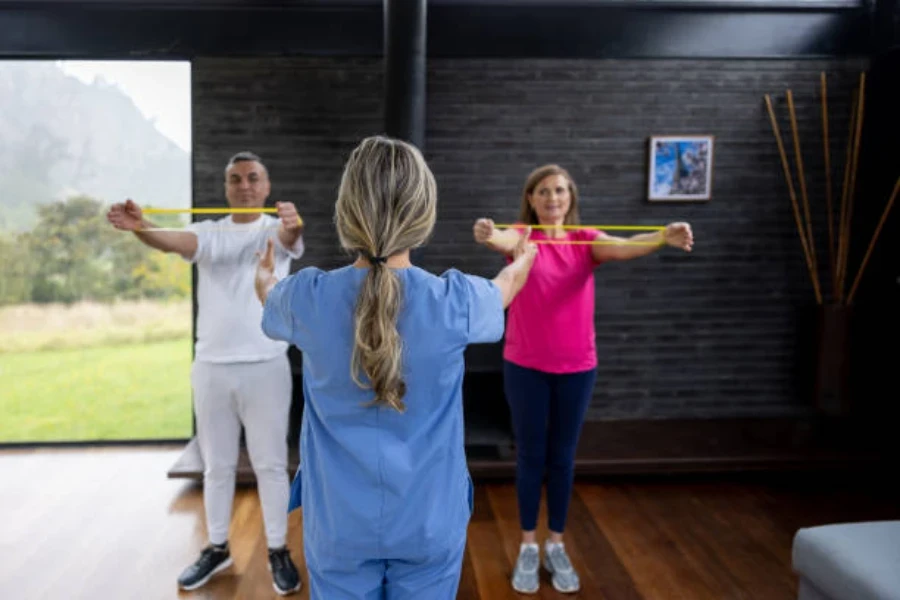 Resistance straps
Resistance straps offer similar features to resistance bands but they look slightly different. These straps have either handles or loops at either end to allow for easy grip. They're often adjustable in length and are predominantly designed to target the upper body with exercises such as curls, tricep extensions, and presses among the most commonly performed.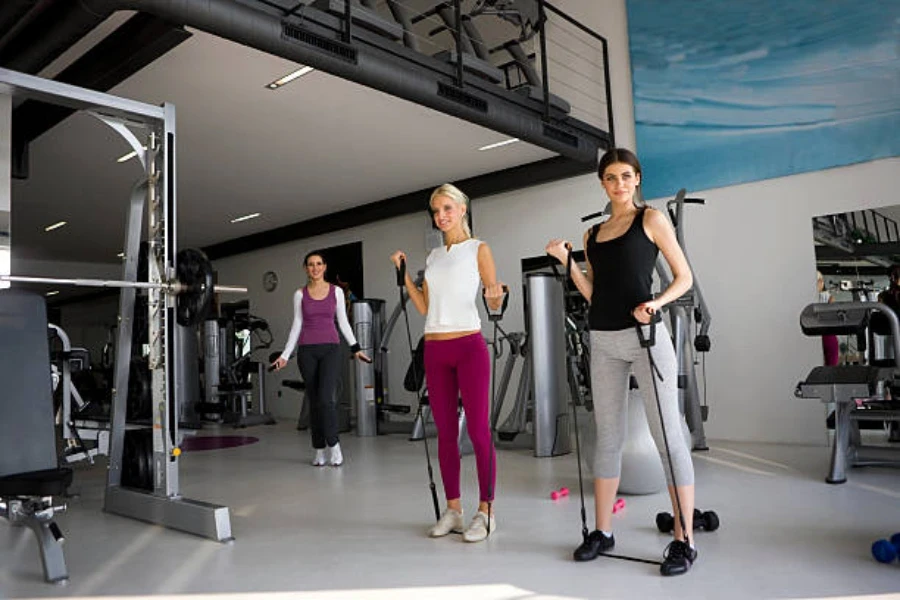 Full body resistance bands
For consumers who intend on using resistance bands regularly in their training the full body resistance band is the perfect option. This type of resistance band can be used to target different muscle groups throughout the body and isn't designed with just one focus in mind. The resistance of the band can be adjusted easily by changing how it's held and its durable elasticity means that it's a great investment in the long run for consumers too.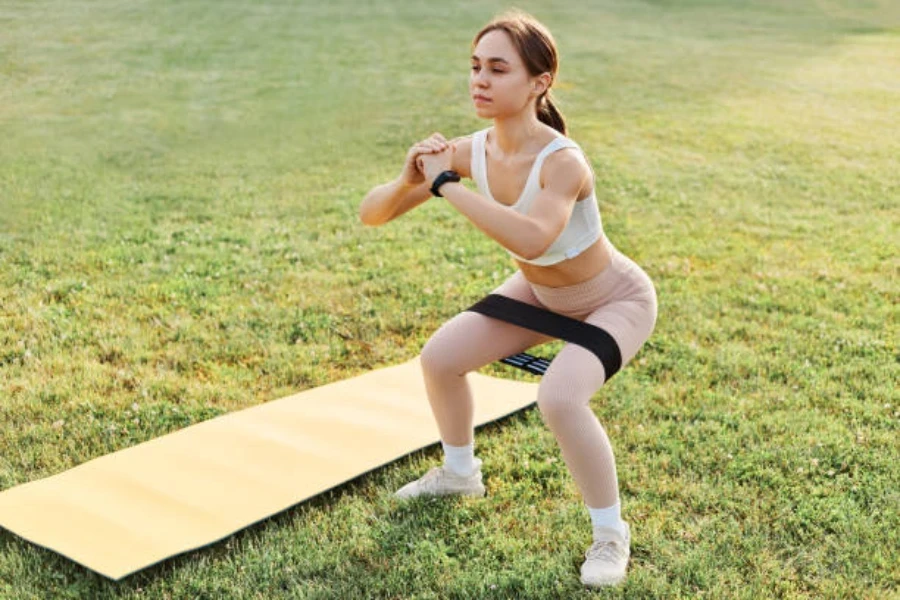 Variable resistance bands
What's unique about variable resistance bands is the fact that the consumer has the ability to change the resistance along the band itself without having to switch to another band. These bands offer a variety of different resistance levels and allow the consumer to customize their workouts while providing a full range of motion as well as functional movements.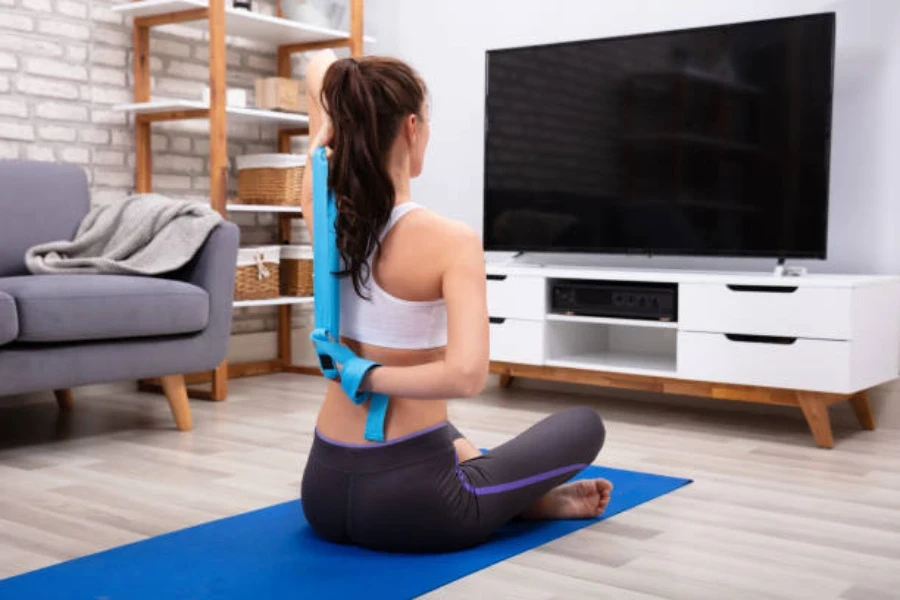 Booty bands
Booty resistance bands are designed specifically to help target the glutes and hips with the aim of creating more toned and stronger booty. The wider bands allows for effective engagement of the glutes and the fabric material means that it's much more comfortable against the skin and is less likely to fall down during the exercise. Exercises such as squats, lunges, lateral movements, hip thrusts, and hip abductions are when this type of resistance band is most commonly used. These bands offer a targeted resistance and there are a variety of tensions for consumers to choose from depending on their fitness level.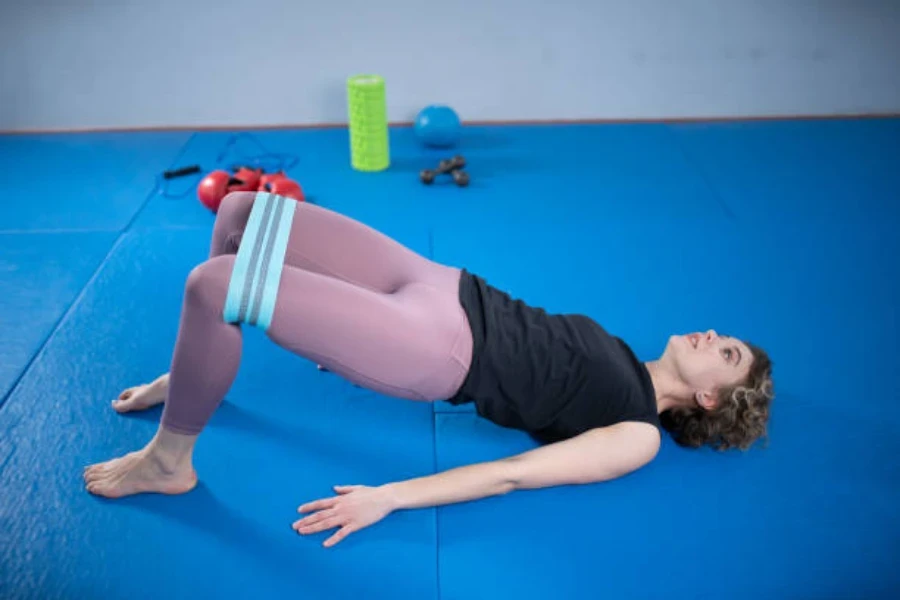 Conclusion
Fabric resistance bands have grown significantly in popularity over the past several years and are quickly becoming more popular than regular rubber resistance bands. They're used to increase resistance during a workout and can be used to target various muscle groups where more tension is beneficial to the workout or recovery. They can be used to target the legs, glutes, upper body, hips, and are heavily used in strength training, yoga, pilates, and even rehabilitation programs. Fabric resistance bands for workouts are incredibly versatile and cost effective which is why they are in demand.
Was this article helpful?