Product identifiers, such as UPCs, EANs, ISBNs, and SKUs, play a crucial role in eCommerce. They aid in inventory tracking, sales consolidation, logistics monitoring, and overall supply chain management. On Amazon, these codes are at the core of the infrastructure. Amazon typically requires a product ID when you list an item for sale and create product pages. For most products, this means you need a Global Trade Item Number (GTIN), which must be unique. Moreover, Amazon has a stringent verification process that ensures that every GTIN used on the platform is licensed and valid. However, there are some items that may be eligible for a GTIN exemption.
In this comprehensive guide, we briefly go through the product IDs commonly used on Amazon and then delve into the process of getting a GTIN exemption. We also guide you on how to list GTIN-exempt products on Amazon and where to obtain FNSKU codes for them.
Product identifiers used on Amazon
Product identifiers used on Amazon can be broadly categorized into two main types: global and platform-specific. Understanding the nuances among these identifiers can help you determine the right one to use for each product you sell. It will also help you manage your Amazon seller account better.
GTIN
A Global Trade Item Number (GTIN) is a product ID recognized worldwide. It can be used beyond the Amazon platform, including in both online and physical marketplaces. GTINs are obtained from GS1, an organization that maintains global standards for product identification.
If you are the owner of the brand or company, you will most likely be required to get a unique GS1 Company Prefix before generating GTINs for your products. GTINs issued under your brand or company will contain this prefix. On Amazon, the most commonly used GTINs are UPCs, EANs, and ISBNs.
A Universal Product Code (UPC) is a string of 12 digits that include the GS1 Company Prefix, the Item Reference Number, and the Check Digit. Many sellers on Amazon use this when listing their products on the platform.
A 13-digit numeric code, the European Article Number (EAN) serves the same purpose as UPCs but is more commonly used in Europe.
For books and publications, the globally recognized ID is the International Standard Book Number (ISBN). For books sold on Amazon, the ISBN is often used as the ASIN.
Amazon product identifiers
While more categories on Amazon require a GTIN for products to be listed, there are also other product IDs used on the platform. Some retailers use SKUs or Stock Keeping Units to manage and track their inventory. These product IDs can be used for inventory management within a company or on external selling platforms. On Amazon, SKUs are created by the seller and can be customized according to their inventory system.
There are also two other product IDs used on Amazon that are exclusive to the platform, the ASIN and the FNSKU.
The Amazon Standard Identification Number (ASIN) is a unique code assigned to every product and product variation sold on Amazon. This string of 10 alphanumeric characters is generated by Amazon whenever a new product or variation is listed on the platform. It primarily facilitates product cataloging and searching within the platform.
Also used exclusively within Amazon, the FNSKU or Fulfillment Network Stock Keeping Unit is generated by the platform for every item listed on FBA. FNSKUs are essential for labeling and tracking items in Amazon's fulfillment centers. For GTIN-exempt products on FBA, an FNSKU barcode is required.
Understanding the distinctions among these product identifiers ensures that your products are accurately cataloged and easily accessible to customers within and beyond the Amazon marketplace.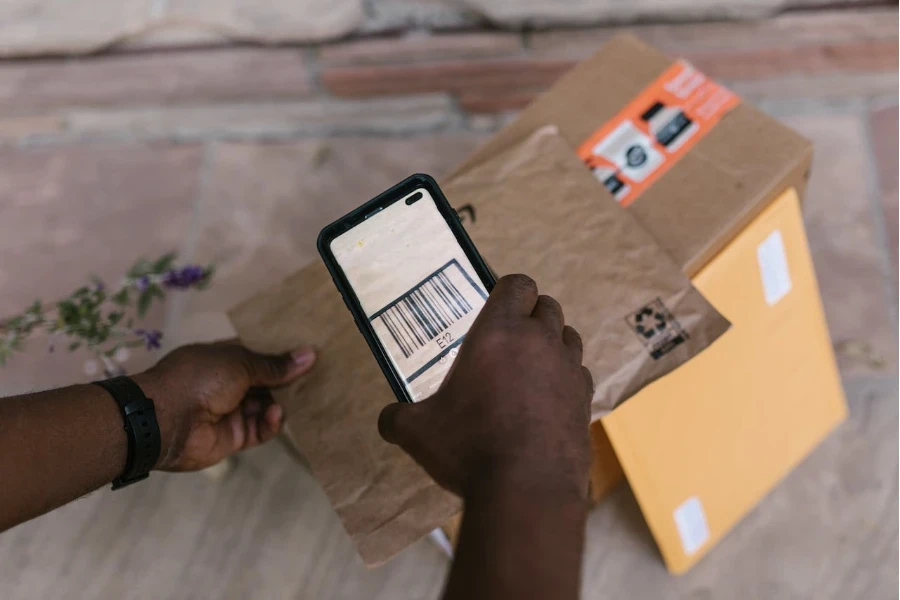 Products eligible for GTIN exemption
While it also uses product IDs specific to its platform, Amazon requires a GTIN for most product listings. However, this requirement burdens new sellers and entrepreneurs with significant costs. Getting a company prefix license and 10 UPCs from GS1 can set one back by $400. This may be a small amount for large enterprises, but it can be a substantial expense for small sellers who are just starting off on their Amazon selling journey.
Fortunately, Amazon grants leeway for some product types. There are specific categories of products and scenarios where you can seek a GTIN exemption on Amazon. Among the products eligible for a GTIN exemption are: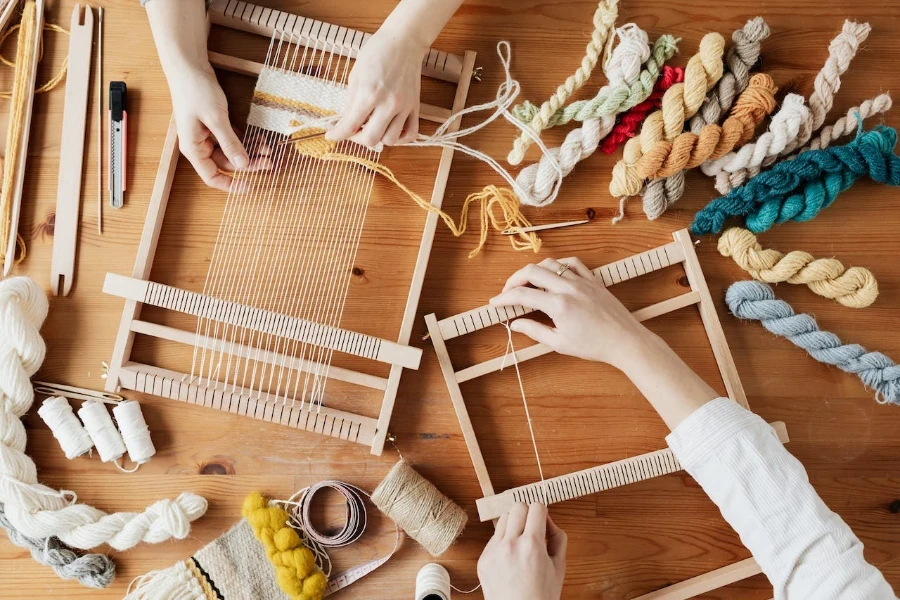 Private-label Products. If you manufacture or publish your products under a brand that you own, you may be eligible for a GTIN exemption. However, your brand must be registered on Amazon Brand Registry and your items must not have existing barcodes on them.
Handmade Products. Handcrafted, hand-altered, or handmade customized items that you or a small group create without mass production or automation technology are exempt from the GTIN requirement. Sellers can register under Amazon Handmade to benefit from this exemption.
Product Accessories or Parts. Mobile accessories, automobile parts, and individual product components that do not have product IDs are also exempt from the GTIN requirement.
Bundled or Repackaged Products. Products sold as a set or a bundled pack of several different items may also be eligible for a GTIN exemption.
Some generic products that do not have brand-specific GTINs and products in special categories may also qualify for an exemption. But these depend on the product type and category that the item is being listed under. It is also important to note that the GTIN exemption does not extend beyond the Amazon platform. While this exemption can be advantageous for new or small-scale sellers, as your brand grows, and your product offerings expand, it's advisable to consider obtaining GTINs from GS1 for broader market reach in other marketplaces.
Advantages and disadvantages of listing without a GTIN
Listing products on Amazon without a UPC or GTIN can be a viable strategy for new sellers, but you must weigh the pros and cons before proceeding. Here are some advantages and disadvantages to consider:
Advantages of a GTIN exemption
Cost Savings. Getting GTINs costs money. By applying for an exemption for eligible products, sellers can save upfront costs and maximize their profits.
Flexibility. GTIN exemptions give you the flexibility to sell items that do not have traditional barcodes. They allow you to sell custom-made items in a variety of designs.
Rapid Listing. Applying for GTINs increases your time-to-market. In contrast, listing without GTINs gets your products on Amazon quickly.
Disadvantages of listing products without GTINs
Reduced Visibility. Amazon uses product IDs to index and categorize products. Buyers can also use them to search for products. Without GTINs, your products may not appear in some search results.
Diminished Trust. Customers may be less confident in purchasing products without standard product identifiers. The lack of GTINs may negatively impact their trust in the product, and consequently, their purchase decisions.
Branding Challenges. GTIN-exempt products may face challenges in establishing a unique brand identity and may struggle to compete with branded items.
These considerations should guide your decision-making process when applying for GTIN exemptions. Assess your specific business goals to determine the best approach for your eCommerce venture.
How to apply for a GTIN exemption
Building a profitable business takes time. On Amazon, approximately 24% of sellers start making a profit only after three to six months. The good news is that Amazon provides opportunities for small sellers to minimize their overhead. One such avenue is applying for a GTIN exemption. If you meet the eligibility criteria, seeking a GTIN exemption can save you valuable resources. Here's how to apply for it.
Prepare the requirements for a GTIN exemption
Before going through the actual application process, prepare everything that may be required to prove that your product is eligible for exemption. These include the following:
Product name and information. Make sure the name of your product is unique and appropriate. Have all relevant information about your product ready, as you will be asked to provide these during the application process.
Photo images. Prepare two to nine images that show your product and its packaging. These must be actual photographs that clearly show the brand or product name permanently affixed to the product itself and/or its packaging. It must also clearly show that the product and its packaging have no existing GS1-approved barcode.
Letter from the manufacturer or supplier. For sellers who get their products from manufacturers or suppliers who do not provide GTINs, they must request a letter from their supplier that attests to this.
Go through the application process at Seller Central
Once all the documentary requirements are ready, log in to your Seller Central account and follow these steps:
Go to the 'Apply for GTIN Exemption' page.
Select the product category from the list. Click 'Add more categories' if you want to list the product in multiple categories.
Provide the brand name. Make sure that the brand name matches the one affixed to the product and its packaging. If you are on the Brand Registry program, use the same brand name that you registered for. If you are applying for an exemption for unbranded products or bundled sets, type "Generic".
Click 'Add more brands/publishers' if you have multiple brands or publishers. You can apply for up to 10 different combinations of brand name and category in the same form.
Click 'Check for eligibility'. If your product is eligible, you will be shown an eligibility summary and a prompt to submit proof. If your product is not eligible, you will not be able to go through the next steps.
Click 'Continue to submit proof'. Upload the images of the product and its packaging. If you are applying for multiple products or product variations on a single form, you must provide images for each product. Provide additional documentary requirements if necessary.
Click 'Submit request'.
Amazon has a streamlined process for reviewing applications for GTIN exemptions. If you meet all the criteria and requirements, you will receive an email regarding your approval status within 48 hours. If you haven't received an email yet, check your application status in your case log at Seller Central.
Address errors during the application process
While applying for a GTIN exemption, you may encounter certain errors. One common error is the "5665 error," which indicates that the brand of the product you are applying for a GTIN exemption is not registered in the Brand Registry program. In such cases, contact Selling Partner Support for assistance in resolving this issue.
If you get a "5461 error," the product or product variation that you are applying to be GTIN-exempt may have already been listed by a brand owner or a brand-qualified seller. Double-check the Amazon catalog to check if the product already has an ASIN. If it is not listed in the catalog, contact Selling Partner Support.
How to list GTIN-exempt products
Once you've received approval, it's a good practice to wait for about 30 minutes before listing your GTIN-exempt products. This allows Amazon's systems to update and recognize your exemption status.
The process for listing GTIN-exempt products is similar to the standard process of listing other products. Log in to your Seller Central account and follow these steps:
Go to 'Catalog' and click 'Add products'.
Select the category and subcategories that appear in the exemption approval notice.
Enter the brand name exactly as it appears in the exemption approval. Make sure that there are no additional spaces or characters and that the capitalization is consistent with what you provided during your application.
Provide all other required product information, including the price, unit count, and product description.
Choose your preferred fulfillment channel. If you choose 'Fulfilled by Merchant', you can assign an SKU to track the order. If you choose 'Fulfillment by Amazon', you can use the FNSKU for order tracking.
Upload the images for the product page. Make sure that these meet Amazon's guidelines for product images.
Click 'Save and finish' to complete the listing process.
If you have a valid GTIN exemption for the specific product you are listing, you will be able to proceed without providing a GTIN. If the product has no GTIN exemption, you will be prompted to provide a valid product ID.
Where to get the FNSKU for GTIN-exempt products
If you plan on selling your GTIN-exempt product on FBA, you will need an FNSKU for it. Amazon generates this number for your GTIN-exempt products when you add them to your FBA inventory. You can also get FNSKUs when you create your shipping plan.
Log in to Seller Central.
Go to 'Inventory' and select 'Manage FBA Inventory'.
Click on the GTIN-exempt product you want to ship.
Select the Shipping Plan and provide the required details, including the quantity, condition, and destination.
Click 'Continue to Shipping Plan' and choose 'Fulfilled by Amazon' as your fulfillment method.
Download or print the FNSKU barcode and affix it to your item.
Amazon generates an FNSKU for every item sold through FBA. This code cannot be modified by the seller and must be affixed to the product packaging for easy scanning at the fulfillment centers and throughout the fulfillment process.
What to do if you're not eligible for a GTIN exemption
While obtaining a GTIN exemption can be advantageous, not all sellers or products are eligible for one. If you do not meet the criteria for a GTIN exemption, don't worry—there are alternative steps you can take to list your products on Amazon:
Get GTINs from GS1
If your products require GTINs, get them directly from GS1. While this involves a cost, it provides you with globally recognized identifiers that can be used not only on Amazon but also across various marketplaces and retail channels. Consider it as an investment for brand success.
Use existing product listings
You may find existing product listings on Amazon that match your products. In such cases, list your items under these ASINs. Keep in mind though that your products must be identical or closely match the product descriptions on those listings.
Reevaluate your product catalog
Consider reviewing your product offerings and focusing on items that do not require GTINs. This may involve diversifying your product range to include those that fall under GTIN-exempt categories, such as handmade or preloved items.
Get help with your GTIN exemption application
Understanding GTIN exemptions and how to list products without a UPC or GTIN on Amazon is important for brand owners, private label sellers, and resellers. While GTIN exemptions offer flexibility, you must follow the correct procedures and guidelines to ensure a smooth selling experience on the platform. Remember also that GTIN exemptions on Amazon are specific to the platform, and if you plan to expand your brand, obtaining GS1 GTINs is recommended for broader market reach.
If, even after following the steps in this guide, you encounter issues or need more assistance, reach out to Amazon's Seller Support. For advanced solutions and expert support in navigating the intricacies of Amazon selling, consider leveraging the automated features and capabilities offered by Threecolts. Stay up to date with the latest news and developments in the world of online selling to achieve success on Amazon and beyond.
Source from Threecolts
The information set forth above is provided by Threecolts independently of Alibaba.com. Alibaba.com makes no representation and warranties as to the quality and reliability of the seller and products.
Was this article helpful?