If you are looking for information on how to make money on Instagram, you are at the right place.
Right from affiliate marketing and sponsored posts to selling your products and promoting your business, there are many ways to monetize your talent and creativity on Instagram.
With over a billion active users, Instagram is the preferred platform for ecommerce businesses and marketers.
As per a 2022 HubSpot study, Instagram leads the list of marketing channels that marketers leverage. What's more, 54% of them plan to increase their investment in this social channel.

So, how much money can you expect to make on Instagram?
While this depends on many factors, Adobe's study found that creators and influencers on Instagram can earn between $61 and $81 per hour on average.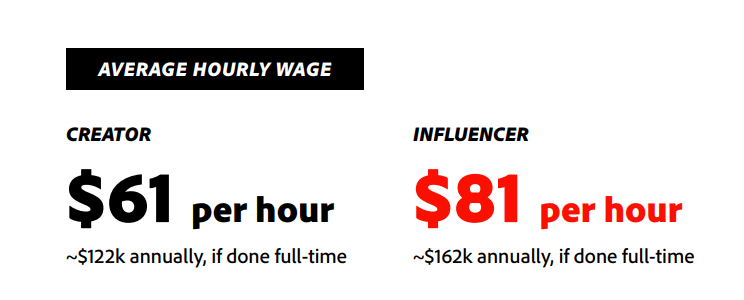 That said, making money on Instagram requires dedication, persistence, and a clear strategy.
In this guide, we will explore some effective ways to make money on Instagram and provide you with practical tips to help you get started.
First, here are some tips to boost the visibility of your Instagram profile.
Choose a niche
Choosing your niche is the starting point for any successful Instagram career. It's essential to choose a niche that you're passionate about, so creating content doesn't feel like work.
Identify your interests and value proposition
Start by making a list of topics that you are passionate about. Then, determine what sets you apart from others in your niche.
Research your audience
Use Instagram's search function and explore hashtags related to your interests. Look for accounts with a large following and high engagement rates.
Take note of the type of content they post, their audience demographics, and engagement levels.
For instance, when you key in #chocolate, you are likely to come across the profile of bakerbynature (Ashley), a blogger who has over 774K followers.
She posts recipes and tips regularly using stunning visuals such as this: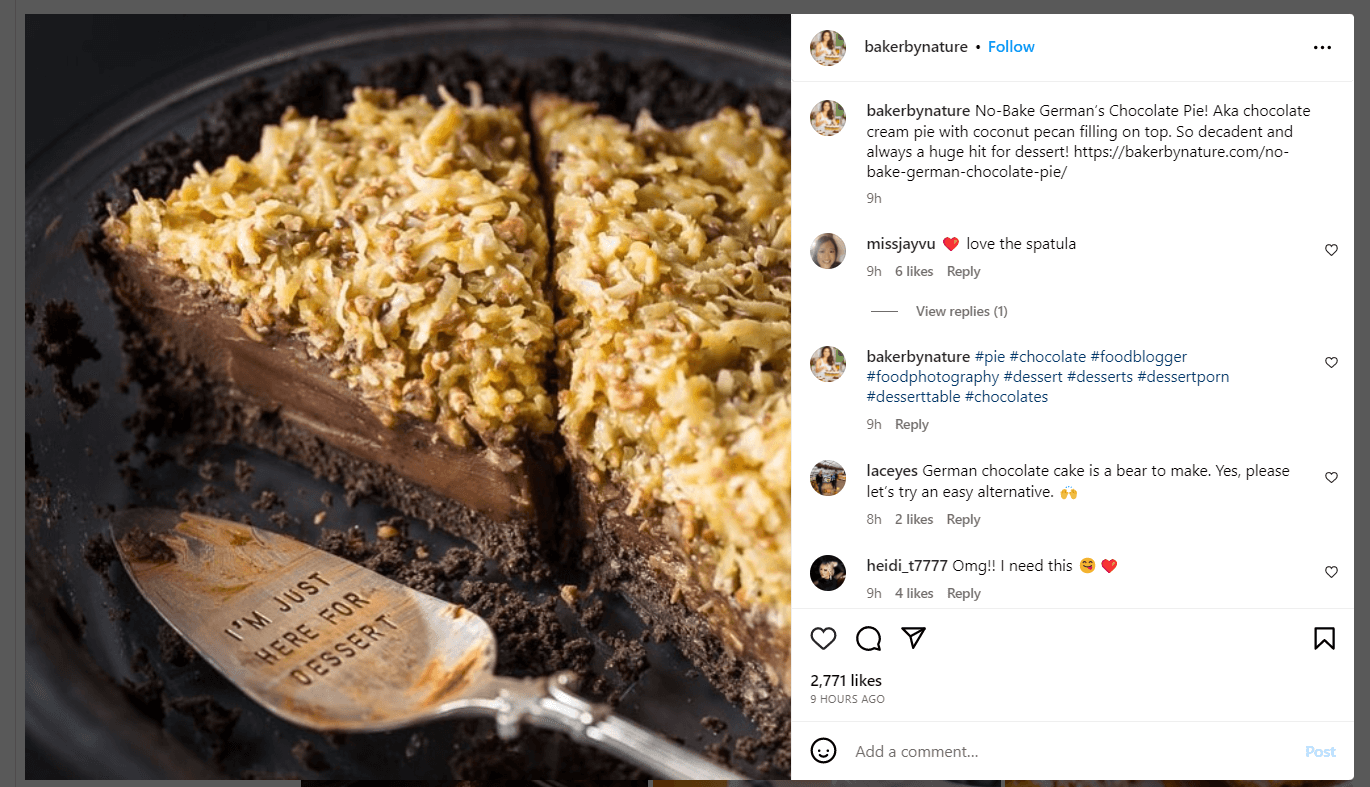 Assess trends and market demand
Look for trends and popular topics in your chosen niche. Use Google Trends, Instagram trends reports, or other studies to see if there is a growing interest in your niche.
For instance, according to the previously cited Adobe study, visual arts, specifically photography, are the most popular niches for content creators.
It's also important to consider if your niche has commercial potential. Are brands interested in working with influencers in this space? Can you monetize this content through affiliate marketing, sponsorships, or selling digital products?
Narrow down your focus
Once you have a list of potential niches, narrow it down to a specific area of focus that has high demand and low competition. This can help you stand out from the other content creators in the niche.
For example, Aaron Storms, a makeup artist, uses dramatic colors and unique designs to grab the attention of their followers.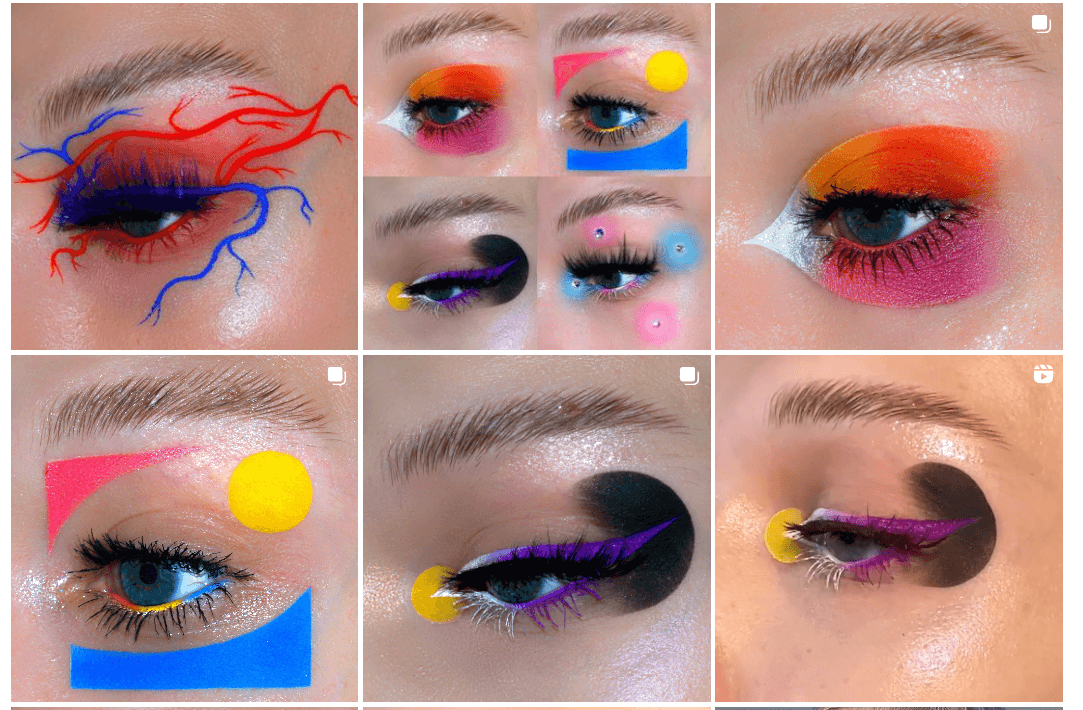 Create a consistent brand image
Whether you own a business or are looking for information on how to make money on Instagram as a content creator, creating a strong brand image is the key to growing your followers and building trust on the platform.
And, the first step to creating a consistent brand image is to create a solid profile that's consistent with your brand on other platforms too.
This will help you make a good first impression, communicate your value proposition, and build brand awareness.
It's also an opportunity to include relevant keywords and a call to action in your bio that can help you grow your following and achieve your goals on Instagram.
Here are some steps to create an Instagram profile that helps you strengthen your personal brand image:
Choose a memorable username
Your username should be easy to remember and relevant to your brand or niche.
One way to do this is to combine your first name and your profession, hobby, or passion like how Aaron Storms, the makeup artist, has done.

Optimize your profile picture
Use a high-quality profile picture that represents your brand or niche.
Many businesses, like Aerie, choose their logo or brand name as the profile picture.

Many creators also use their own photograph as the profile picture. Whichever picture you choose, be sure it is high-quality, captivating, and relevant like this one used by a travel content creator.

Craft a compelling bio
Your bio is the first thing people see when they land on your profile. Use it to tell people what you do, what you offer, and what makes you unique.
Take a look at this bio crafted by Meghan Rosko, an Instagram influencer and entrepreneur. Within 150 characters, the bio conveys all the important information including her mission, what exactly she does, and her location.

When you are just starting out on Instagram, it's important to ensure your bio is informative. As you build followers and gain recognition, you can experiment with unusual, quirky, witty, or humorous descriptions such as this one from Innocent:

Use keywords in your bio
Use relevant keywords that people might search for to find your content.
For instance, if you're a graphic designer, you can use "graphic designer" or "design tips."
Use emojis and symbols
Emojis can help bring a fun feel to your profile and help your bio stand out from the crowd. Here's how GoldieBlox, a toy manufacturer, uses emojis in their bio.

You can also use symbols like bullet points or emojis to organize information and make it easy to scan.
Check out Coco Moon Hawai'i's bio that uses colorful emojis to highlight their values and mission.

Add links
Use links to direct your followers and profile visitors to your website, your new book, landing page, or blog to help them get more information about you or your brand.
You can add relevant links like Free Label and explain what readers can expect by clicking on the link.

Provide contact information
If you have a brick-and-mortar store or own an ecommerce business, including your address and location will ensure better visibility to local searchers.
As the address appears below the Instagram bio, it will not use up the character count.
Here's a good example of a bio with an address and a telephone number.

Include a CTA (Call to Action)
Your bio is a great place to include a call to action that encourages people to take a specific action, such as visiting your website or following you on another social media platform.
Studio McGee, for instance, directs profile visitors to their Dream Home Makeover show.

Here's another CTA that combines words and an emoji to direct readers to the business website:

Grow your followers
There are several strategies you can use to grow your followers on Instagram, right from posting engaging content to using the right hashtags. Let's take a look at them.
Post engaging content
Creating engaging Instagram posts is important to keep your audience interested in your content and to grow your following.
The key is to encourage your readers to interact with your posts, which is a great way to build effective Instagram sales funnels.
Here are some tips to help you create engaging Instagram posts:
1. Understand your target audience
The first step in planning your content is to find out who your target audience is and what type of content they interact with the most.
There are several ways to do this.
The first method is to visit your existing followers' profiles to understand their interests, the type of content they post, and the types of posts they engage with.
Another method is to leverage Instagram Insights to track metrics such as:
Total number of followers
Engagement metrics (likes, views, comments, shares)
Content reach
Top performing posts by category
Engaged Audience (the number of unique Instagram users engaging with your posts).
You can get a break up of their gender, age, follower status, cites, and countries like this.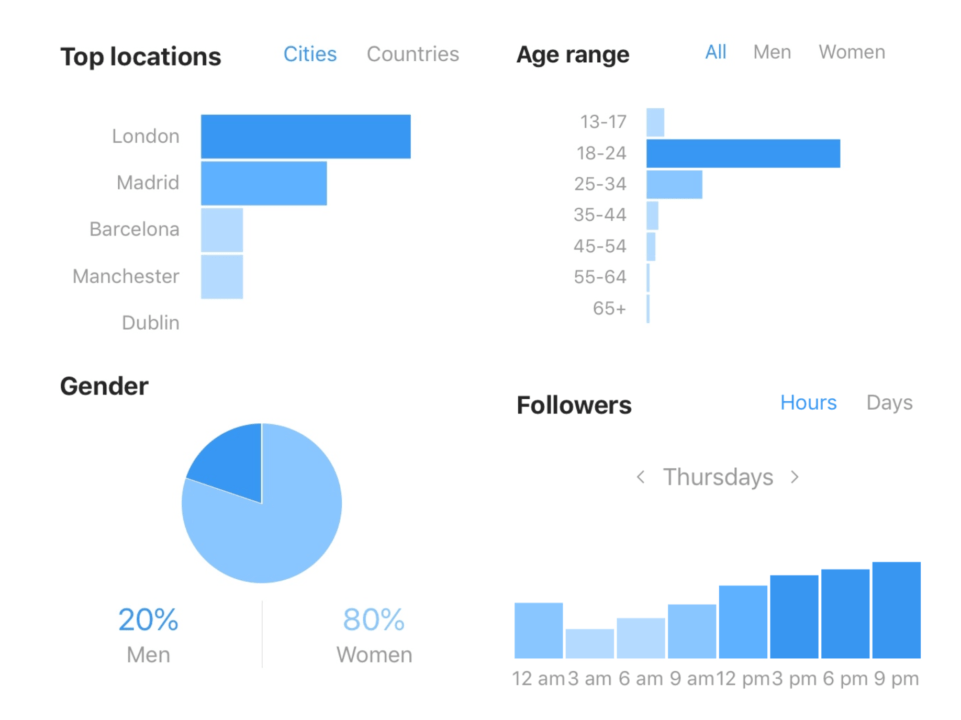 Studying your competitors' audience on Instagram is an effective way to get more insights into who your target audience is.
You can also use social listening tools such as Brand24 and Brandwatch to gain insights into your competitors and target audience.
2. Plan in advance
Ideally, you should plan your content at least 2 weeks ahead to ensure you have a steady flow of carefully-crafted posts.
Think in terms of Instagram "grid" format to understand what your visuals will look like side by side.
For instance, Ikea uses an interesting mix of visuals to ensure its grid looks compelling.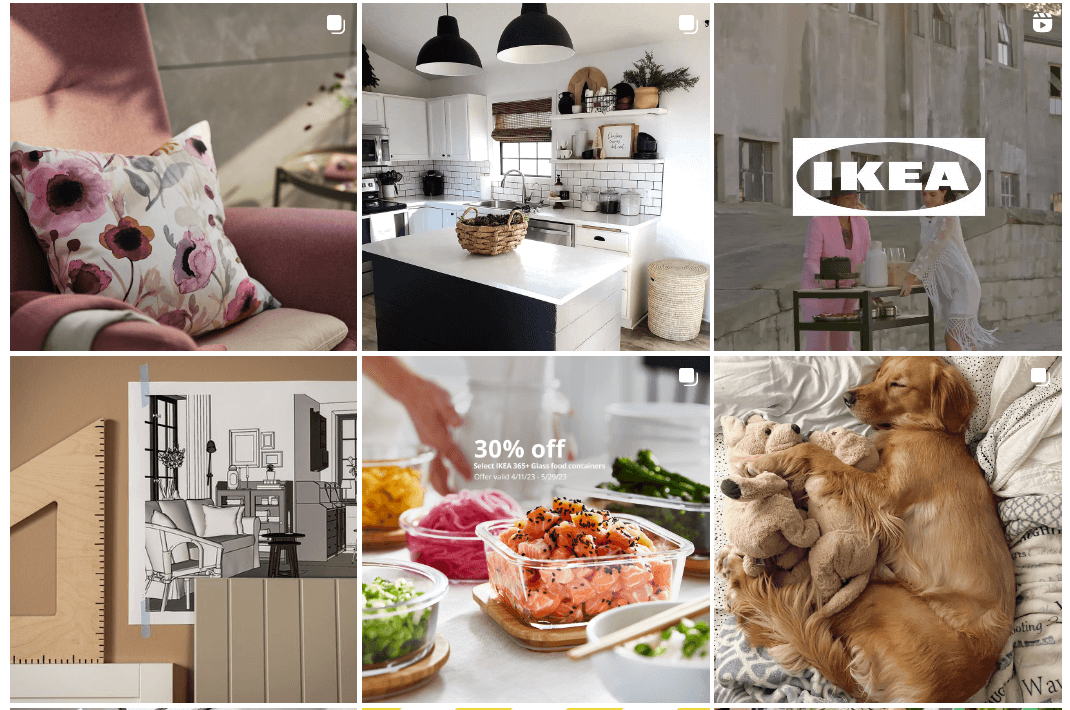 On the other hand, you can see that this Instagram user has used similar images in several posts, making the grid look a little unappealing.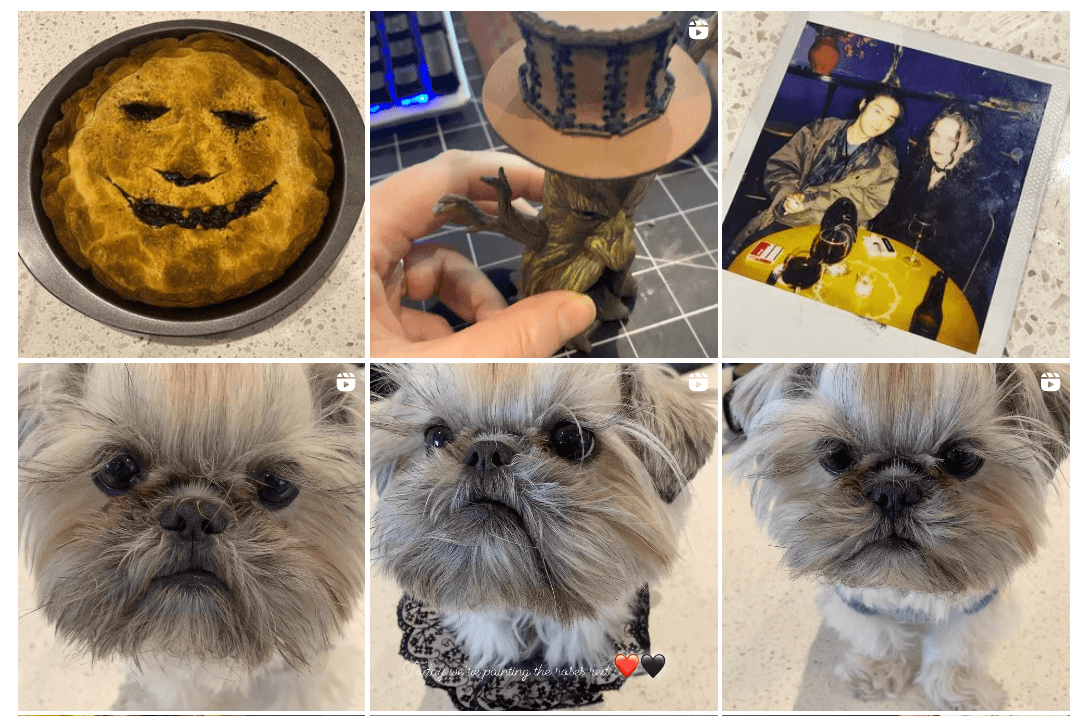 When planning your content, be sure to mix up the formats.
Etsy does this really well. Their grid features a mix of content types including IG Reels, posts, and user-generated content.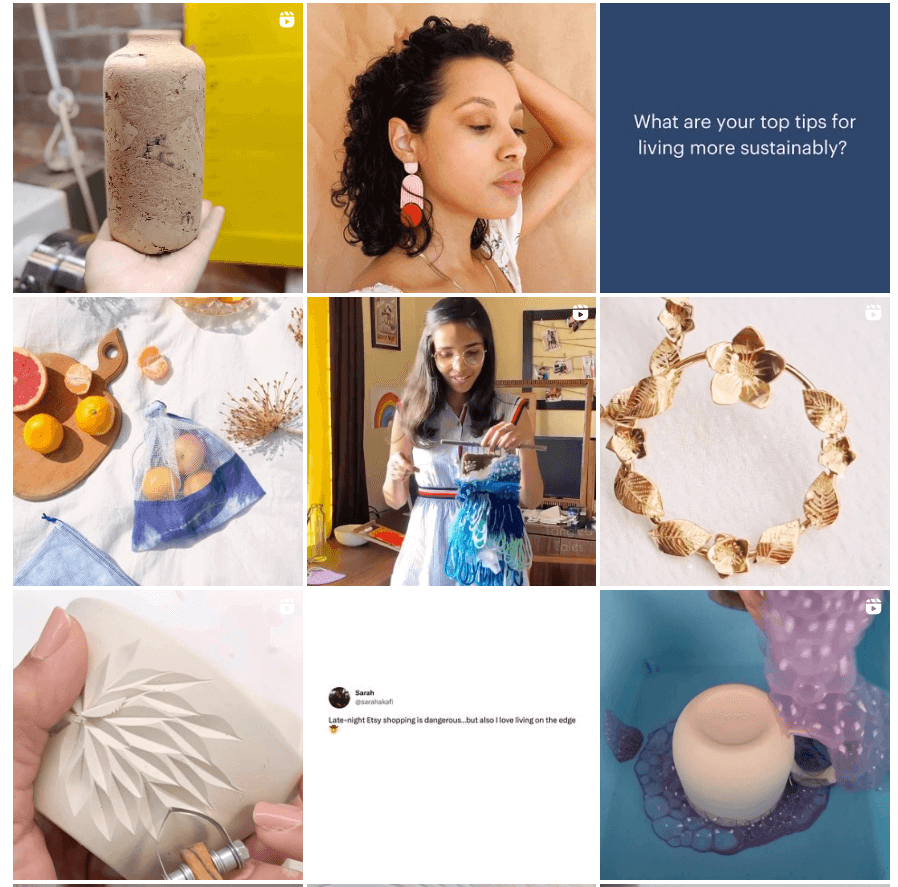 3. Use humor and personality
Inject humor and personality into your posts to make them more relatable and entertaining. This will help your audience feel more connected to your brand.
For instance, yoyoha, posts regularly to promote his book "All the coffee cups" on Instagram. However, not all the posts are about the book.
Here's a post that has a sprinkle of humor.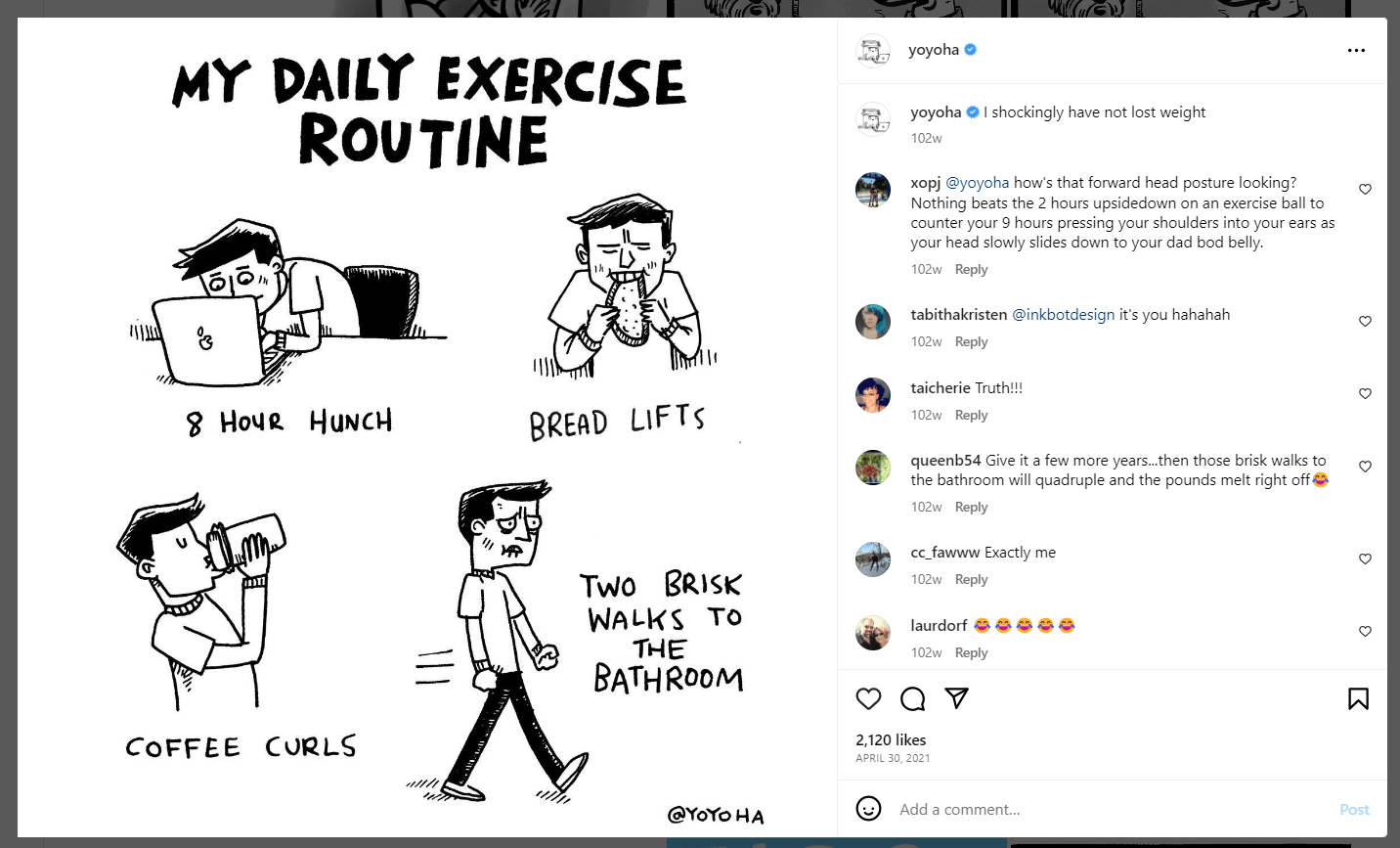 4. Post consistently and at the right time
Post your content when your audience is most active on Instagram. This will increase the likelihood that people will see your content and engage with it.
You can use Instagram Insights to see when your target audience is most active to time your publishing schedule. Also, be sure to check the latest studies and trends such as this one from Later that lists the best times to post on Instagram: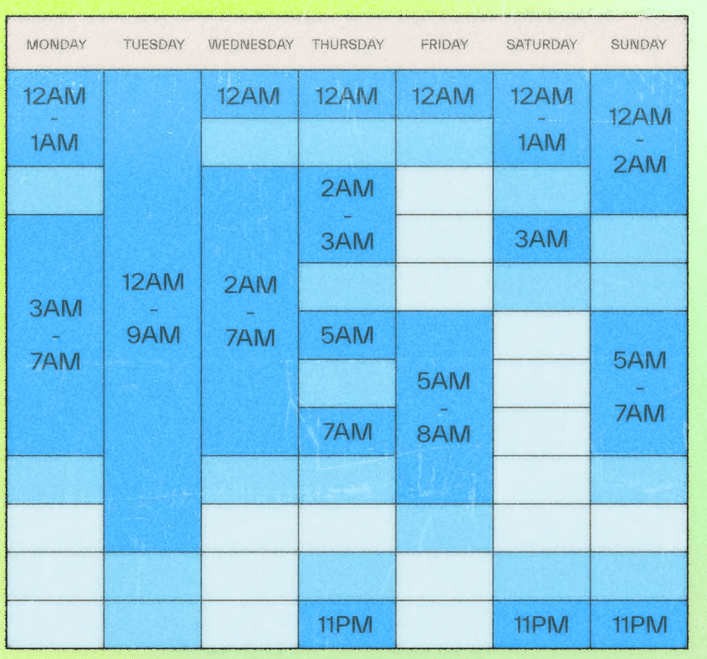 5. Leverage Instagram's features
Use Instagram's features such as Stories, Reels, and IGTV to create engaging content that stands out.
These features offer unique ways to connect with your audience and showcase your brand.
6. Use interactive elements
Polls, quizzes, and questions help encourage engagement and spark conversations with your audience.
Etsy posts such open-ended questions regularly to boost engagement and audience participation. It helps build a strong connection with your audience.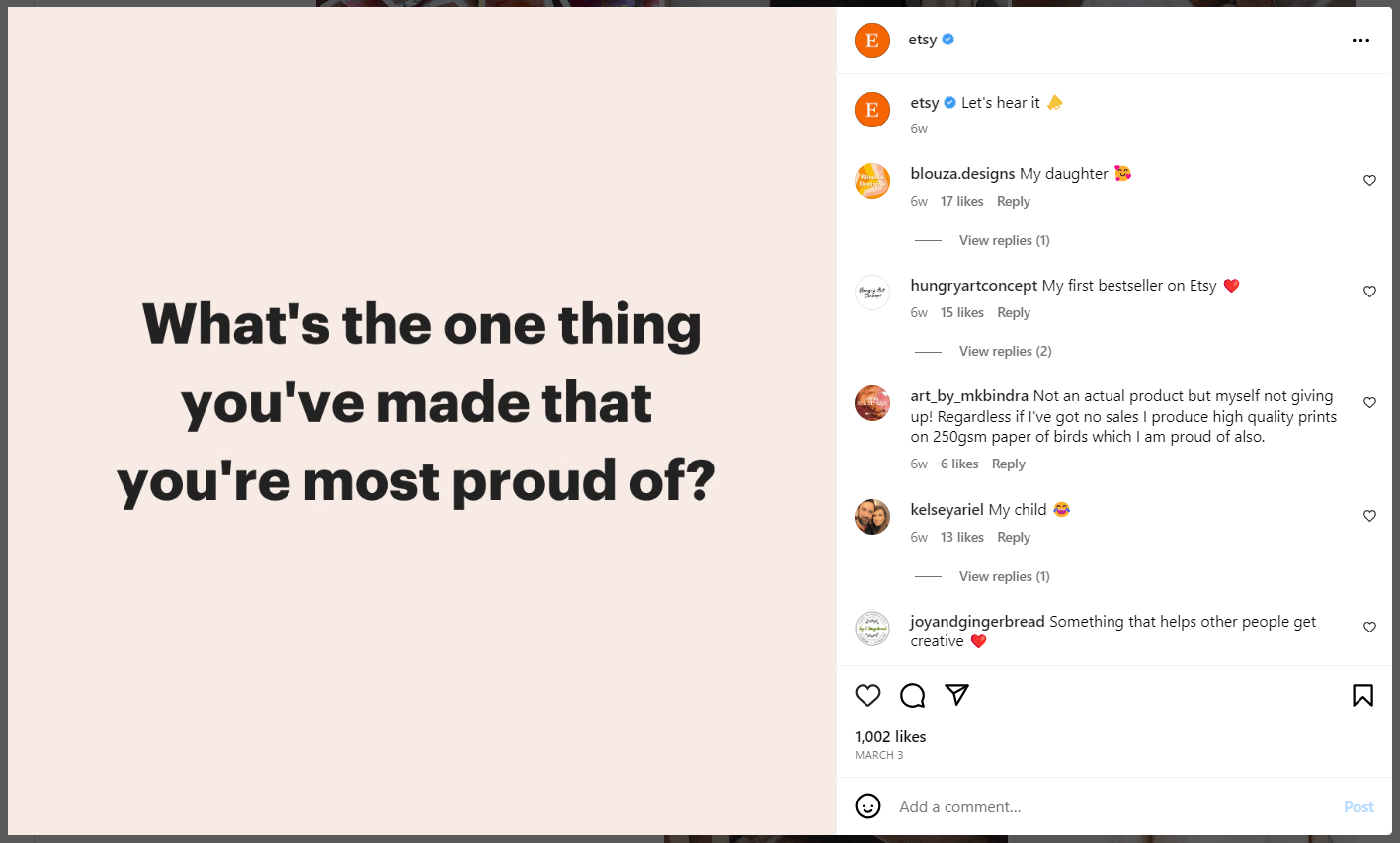 Use relevant hashtags
Hashtags are an effective way to grow your followers on Instagram as they help your posts get discovered by users who are interested in the topics you're posting about.
Here are some tips given by Instagram Creators on how to use hashtags: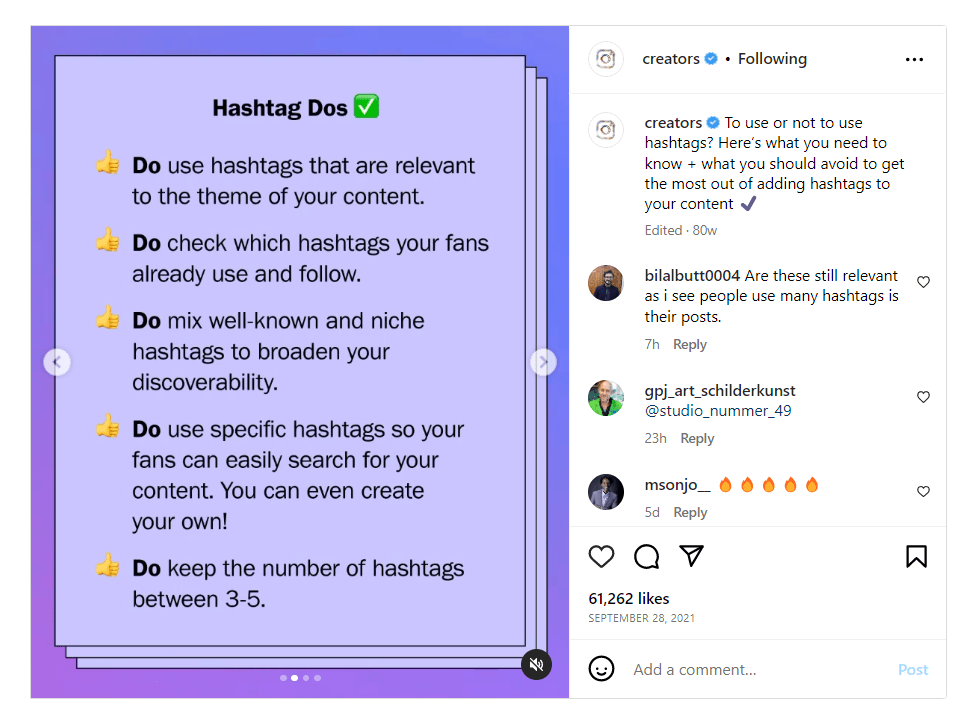 Here are some more tips on making the most of hashtags:
1. Research popular hashtags
Use tools like Instagram's search function or third-party hashtag research tools to find popular hashtags that are relevant to your niche or industry.
HubSpot's recent study, in collaboration with Mention, found that these were the most trending hashtags in 2022: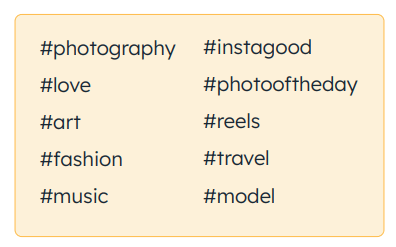 2. Know the hashtag categories
You can use these five types of hashtags in your posts:
Branded: #tofoodies, #thisiskitandace
Location: #visitDubai, #explorecanada
Industry: #travelers, #vegancooking
Descriptive: #FallTrends, #landscapedesign
Communities: #thesweatlife (Lululemon), #justdoit (Nike)
3. Use hashtags in your Reels and Stories
You can also use hashtags in your Instagram Stories and Reels to increase their reach.
4. Don't overdo it
Instagram allows up to 30 hashtags per post, but using too many can look spammy and turn off potential followers.
The Creators account, as you can see in the image above, recommends using 3 to 5 hashtags per post.
Engage with followers
Engaging with your followers on Instagram is a great way to foster a relationship with them and encourage them to interact with your content. This will help you grow your follower count over time.
Here are some tips that can help:
1. Respond to comments and direct messages
Engaging in conversations with your followers can help build a sense of community around your account and encourage them to engage with your content more often.
Semrush, for example, posts informative content, and ensures it responds to its followers' comments regularly.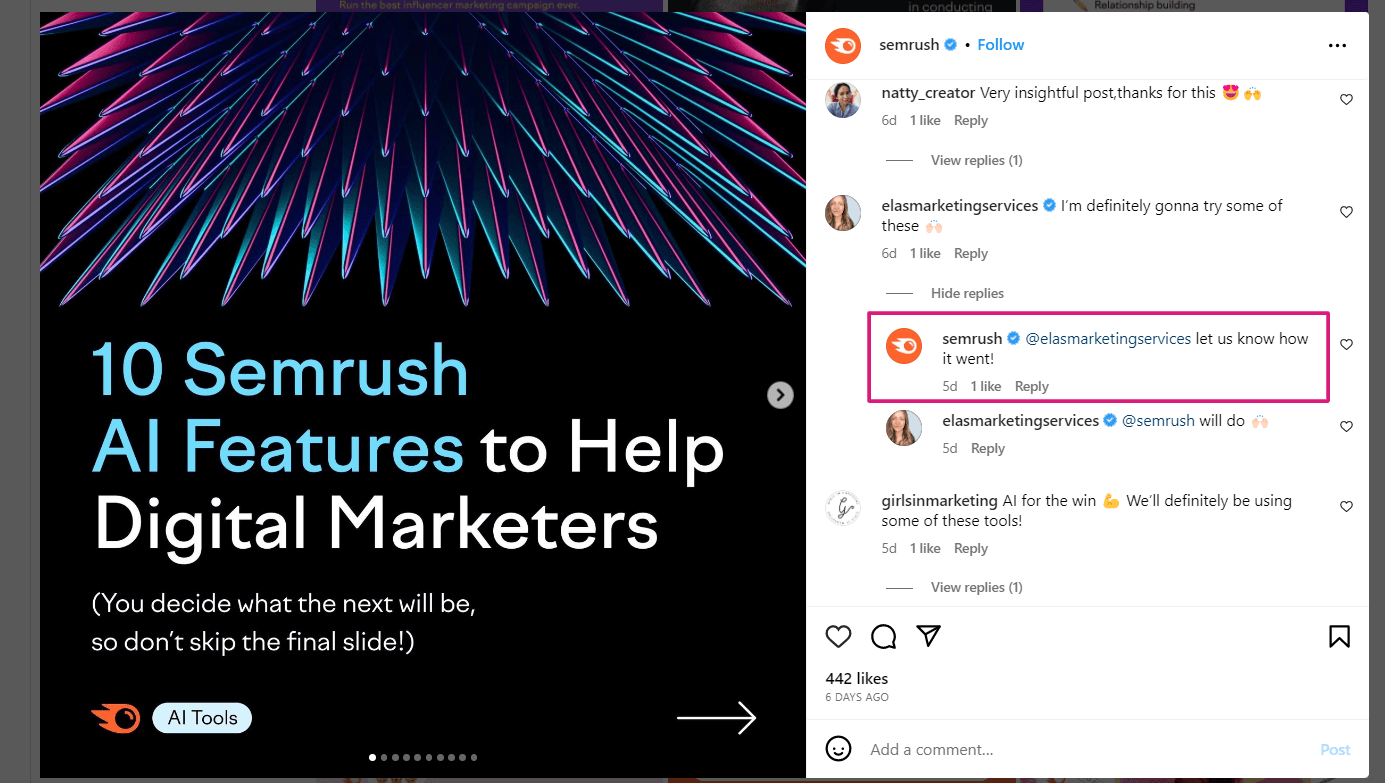 2. Host fun quiz, polls, or contests
Hosting giveaways or contests is a great way to encourage your followers to engage with your content and share it with their own followers. This can help increase your reach and attract new followers.
SunRype, for instance, hosts regular contests and giveaways to engage its followers.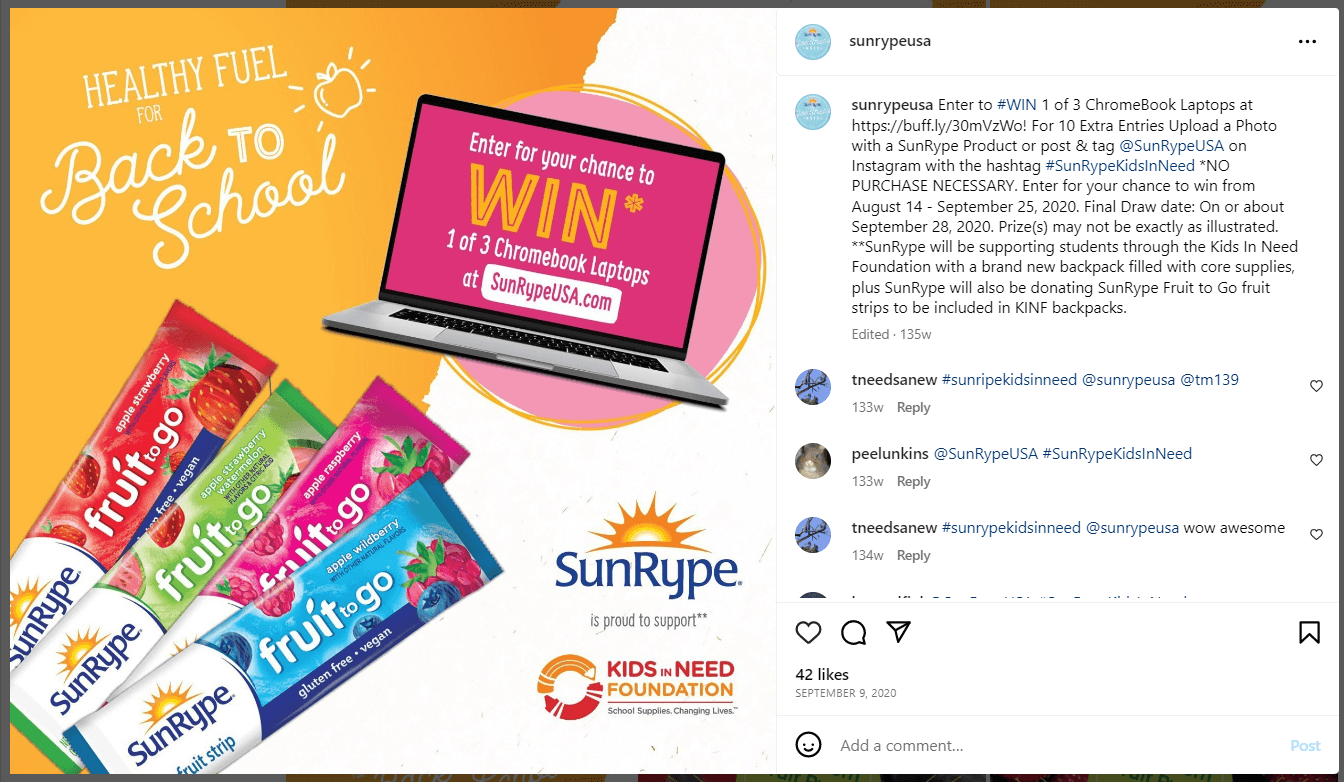 3. Comment/like other posts
Actively engaging with other users' content can help you attract new followers and build relationships with other users and brands on the platform.
Make sure you leave thoughtful comments and engage with posts that are relevant to your niche or industry.
Tropicana, for instance, leaves a comment on posts where they are tagged.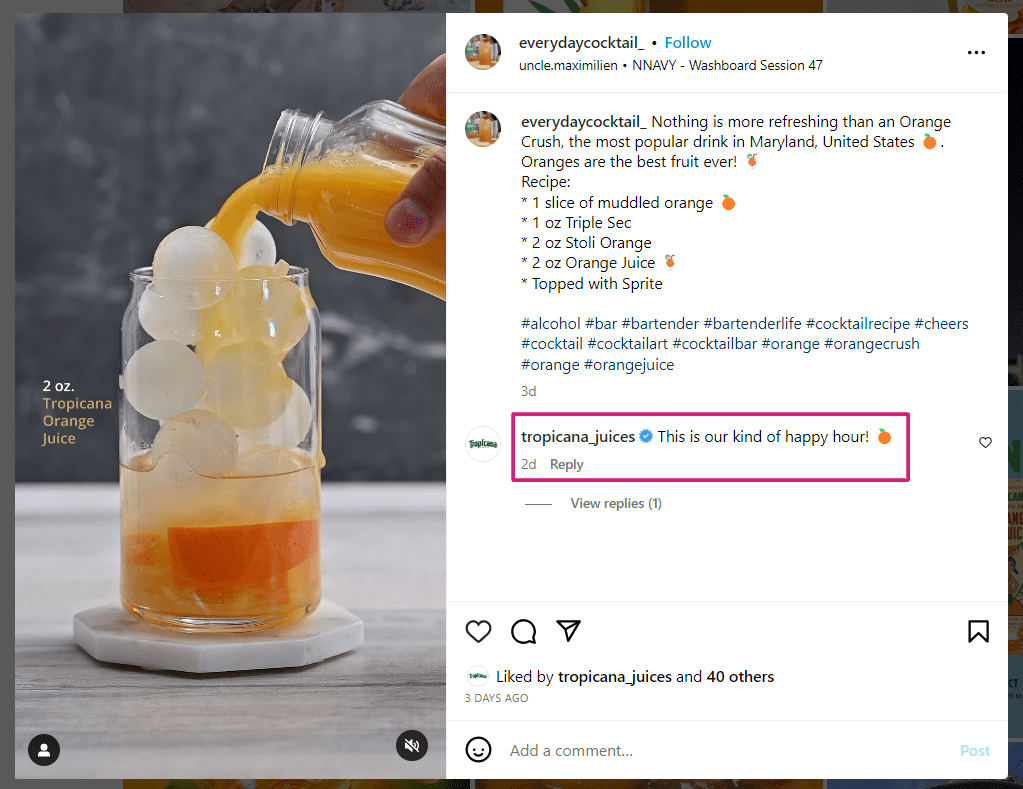 Partner with influencers and other users
With a large and engaged audience base, Instagram is a prime platform for influencer marketing.
Partnering with other users or brands can expose your account to their followers and help you reach a new audience.
One way to do this is to use Instagram's collab feature that was launched in 2021. When you use this feature to collaborate with another Instagram user/influencer, your post will appear on your feed as well as theirs, boosting the reach of your posts.
In this IG Reels post, you can see that Allbirds has collaborated with Adidas to promote their new line of sustainable running shoes.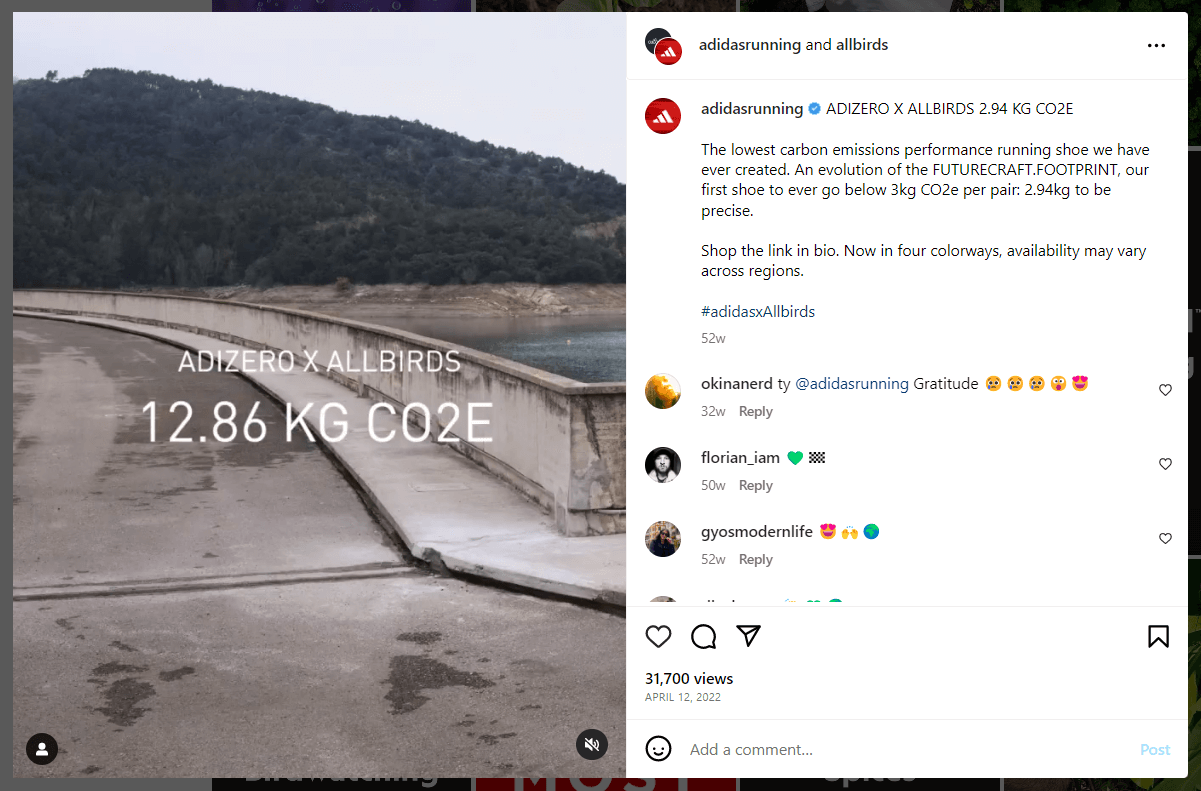 Finally, Instagram also offers advertising options that can help you reach a larger audience and attract new followers.
Now that you know how to establish a schedule of posting engaging content and grow your follower count, it is time to find out how to get paid on Instagram.
1. Sponsored posts
Sponsored posts on Instagram are a type of advertising where brands pay to have their content promoted to a wider audience.
Sponsored posts can appear in users' feeds, Stories, or Reels, and are labeled as "Sponsored" or "Paid partnership with [brand]" to indicate that they are advertisements.
These posts can take various forms, including photos, Reels, videos, carousel posts, and Stories. They can also include calls-to-action, such as "Shop now" or "Learn more," to encourage users to engage with the content and take action.
In this example, Culture Pop has partnered with IG influencer, jenneatsgood for this IG Reels post.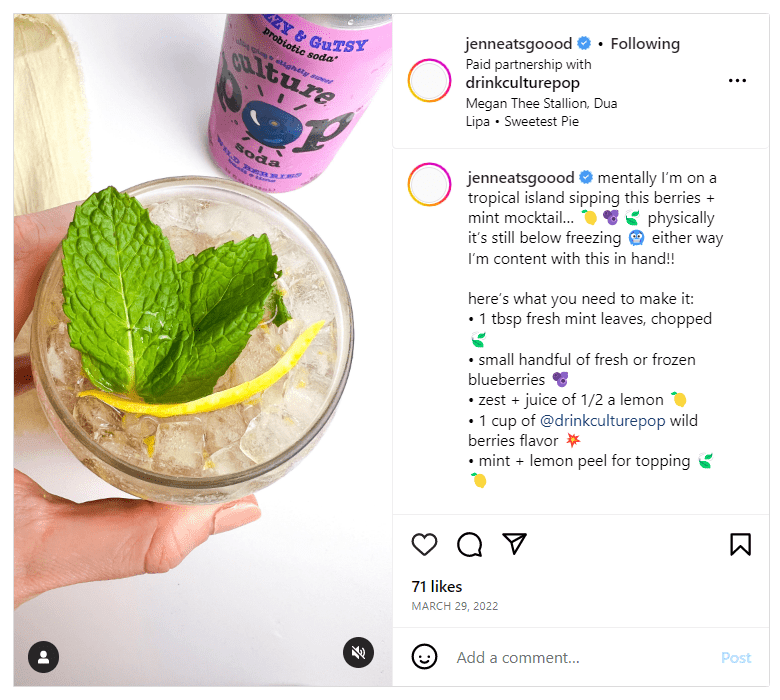 So, how much money can you make with sponsored posts on Instagram?
It will depend on many factors including:
Your follower count
Reach and engagement
The number of posts the brand requires
The amount of effort you need to put in to promote the post
Here is a roundup of the amount of money influencers can make on Instagram:
| | | |
| --- | --- | --- |
| Type of influencers | Number of followers | Charges per post |
| Nano influencers | 1000 to 10K | $10 to $100 |
| Micro influencers | 10K to 100K | $100 to $500 |
| Macro influencers | 100K to 1 million | $5,000 to $10,000 |
| Mega influencers | 1 million + | > $10000 |
While the average monthly earnings of influencers are $2970, many nano and micro influencers with just 1000 to 5000 followers earn much more than that, as brands are increasingly seeking out such influencers.
As per Business Insider, an Instagram micro influencer earns more than $300,000 per year as a full-time creator.
Creators such as Tess Barclay had a few thousand followers when she started charging $154 for each in-feed post to make money on Instagram.

2. Affiliate marketing
Affiliate marketing is another popular way to make money on Instagram. As an Instagram user, you can promote someone else's products or services and earn a commission for any sales made through the promotion.
The brand that you are promoting will give you a unique affiliate link. Whenever someone clicks on the link and makes a purchase, you will get paid a commission or a flat fee as per the agreement with the brand.
You can add the affiliate links in your bio, IGTV descriptions, or your Instagram Stories.
These clickable options can be effective in generating traffic, especially when coupled with a compelling call-to-action, like prompting users to click the link in your bio to shop.
For instance, influencer Chantel Mila earns money by featuring affiliate links in her Reels and posts.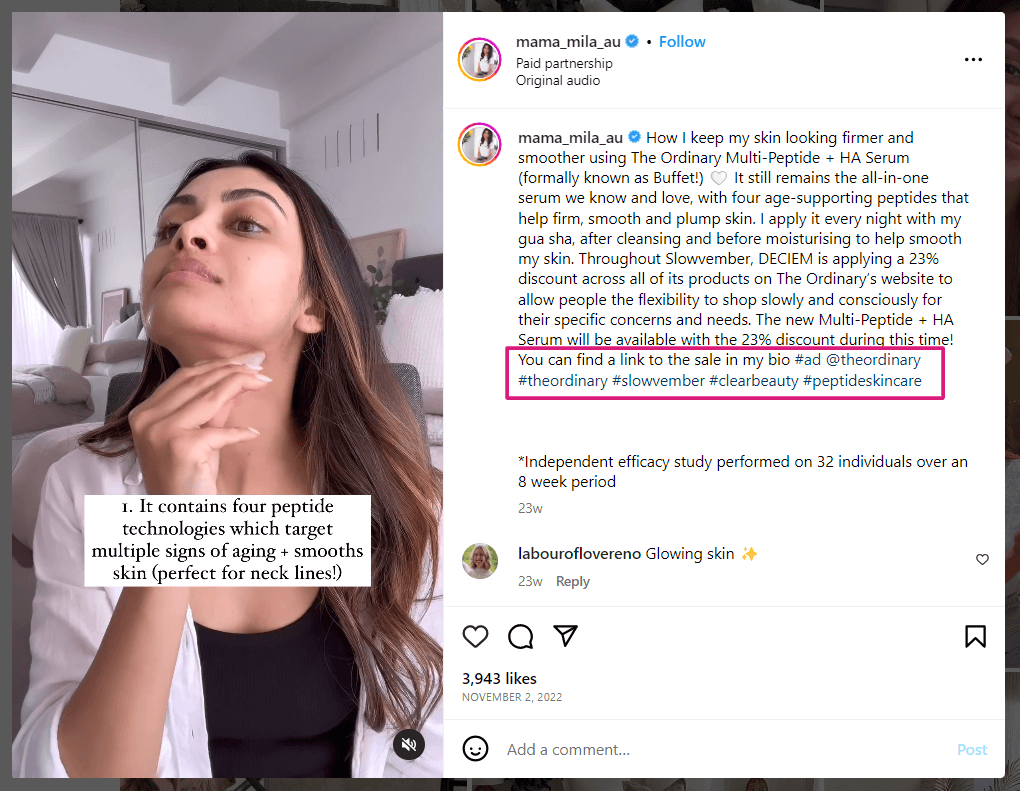 While the exact amount of money you can make with affiliate marketing will vary based on the program, your reach, and brand reputation, Business Insider's survey shows influencers can make anywhere from $50 to $25,000+ per month.
Kara Harms, a lifestyle blogger, admittedly made $40,000 in 2021 through affiliate marketing.
Before getting started with affiliate marketing, follow these steps:
Determine your niche: Consider what your Instagram account is about and what types of products or services your followers would be interested in. This will help you narrow down your search for affiliate programs.
Research affiliate programs: Use search engines and affiliate networks to find programs that fit your niche. Some popular affiliate networks include ShareASale, ClickBank, and Amazon Associates.
Evaluate the commission rates: Look for programs that offer a good commission rate for the products or services you'll be promoting.
Check the product quality: Make sure the products or services you'll be promoting are high quality and something your followers would actually want to buy.
Check the brand reputation: Look for reviews and testimonials from other affiliates to make sure the program is reputable and pays on time.
3. Selling products or services
If you're offering services or have products, you can make money on Instagram by selling them.
Here are some products and services you can sell on Instagram:
Hand-made products: You can sell a range of products including handicraft, baked goods, hand-made accessories, soaps, etc.
Dropshipped products: These are the products you can sell without investing in a storage facility. Instead, you can place the order on a third-party site which will directly ship the items to the consumer.
Print-on-demand products: If you already own a print-on-demand business, you can promote it on Instagram.
You can also sell third-party print-on-demand products by setting up a store on Instagram. Be sure to find niche products that are in demand and aligned with your interests.
Instagram user and artist Julie Erin, earned $3575 in the first quarter of 2023 by selling print-on-demand products.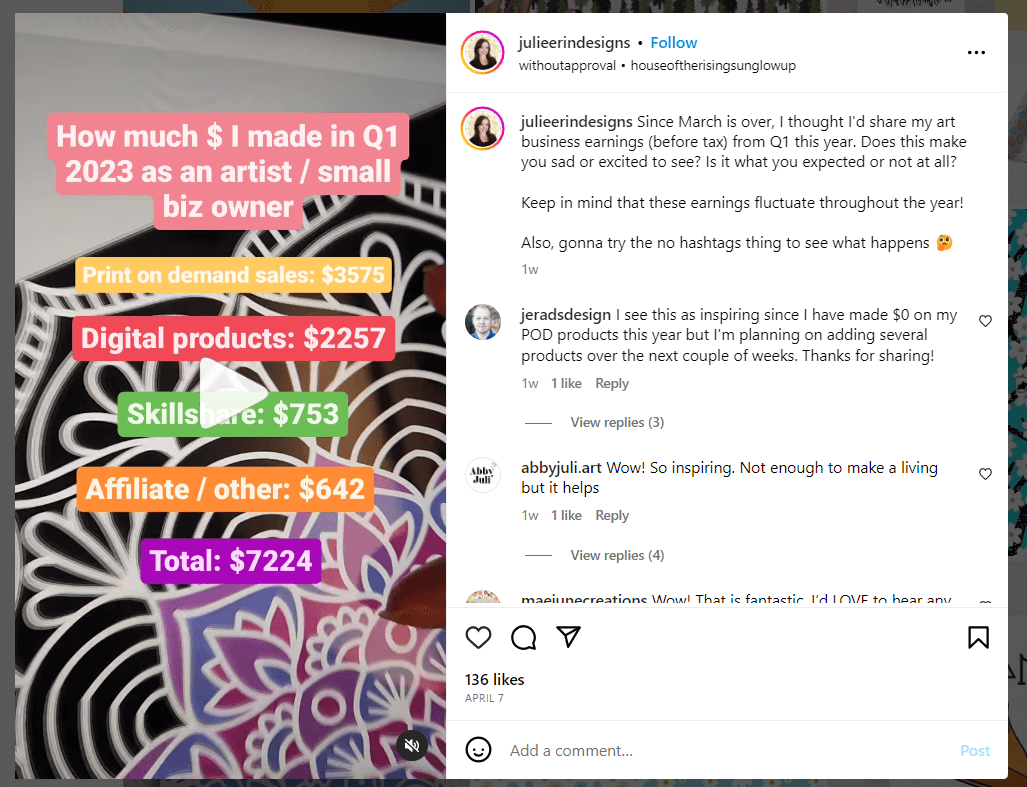 Used products: There are many types of used products you can sell on Instagram. For instance, you can sell gently used clothing items, including vintage or designer clothing, on Instagram.
Selling used books, particularly rare or collectible ones, can be a great option for book lovers.
Make sure you disclose the condition of the item and provide detailed specifications when selling it.
4. Become an assistant for another Instagram influencer
Becoming an assistant for another Instagram influencer can be a great way to make money on Instagram.
With influencers having to manage multiple brands and projects, they are recruiting virtual assistants to handle their social media tasks.
As an influencer's virtual assistant, you may be asked to perform these tasks:
Creating a bio: Craft a compelling bio for the influencer.
Create content: Create content for posts, IG Reels, Stories, and Instagram Live sessions.
Schedule social posts: Create a content calendar and schedule the posts.
Design graphics and photography concepts: Create videos/undertake photo shoots and design graphics to be used in posts.
Engage with followers: Respond to comments, like and share posts, etc.
Analyze metrics: Track engagement metrics using the right tools.
For example, Lucy Q is a digital creator and a virtual assistant for influencer Tina Lee who posts in the luxury lifestyle niche and has 569K followers. She's built a following for herself too, as you can see in the image below.

Other influencer's assistants such as Sammy reportedly make $1000 per week. Other than an attractive pay, influencer's assistants also enjoy flexible working hours and the opportunity to grow their own followers.
5. Promote your business or website on Instagram
If you sell products or services, you can leverage the Instagram Shopping feature that lets you create an online store with product collections. It's also possible to create shoppable posts through which your audience can directly make purchases.
Many ecommerce tools such as Shopify also let you connect your store with Instagram.
If your goal is to boost website traffic or footfall to your brick-and-mortar store, you can start by creating a strong bio with a link to your website or your physical store's address.
You can then post engaging content related to your business and tag your products or promote your website and make money on Instagram.
This is how Upwork, the freelance marketplace, promotes its business on Instagram. While the bio is simple and uncluttered, the posts are informative and engaging.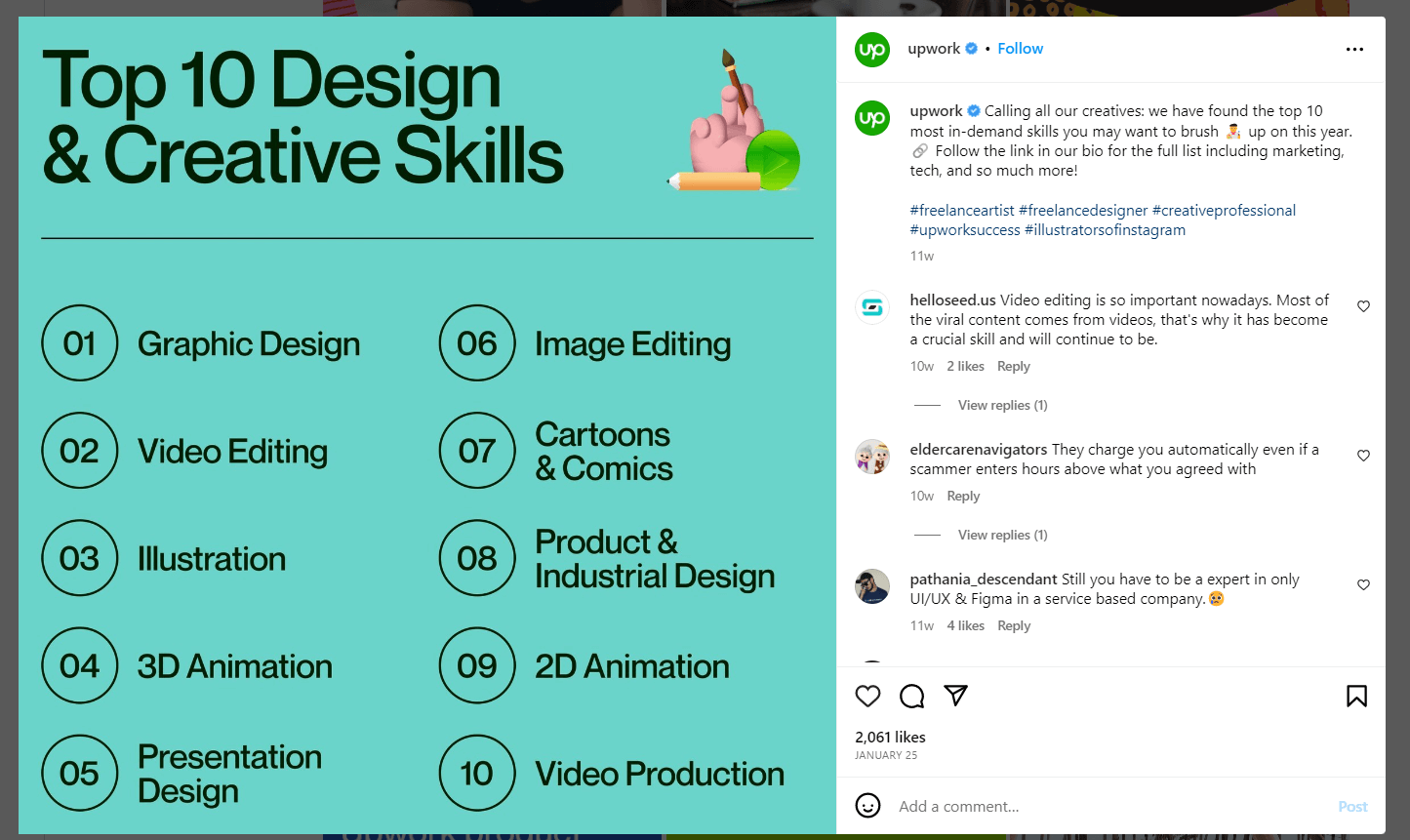 You can also use email marketing to promote your posts and add social proof.
6. Consult other Instagram businesses
The next strategy to make money on Instagram is to become an Instagram consultant for other businesses looking to optimize their account on the platform.
Before you can become an Instagram consultant, you need to demonstrate that you have a solid understanding of how Instagram works and how to build a following.
In addition, be sure to build a network of clients by attending industry events, joining online communities, and networking with other Instagram professionals.
And, of course, don't forget to promote your consulting business on Instagram how this consultant does: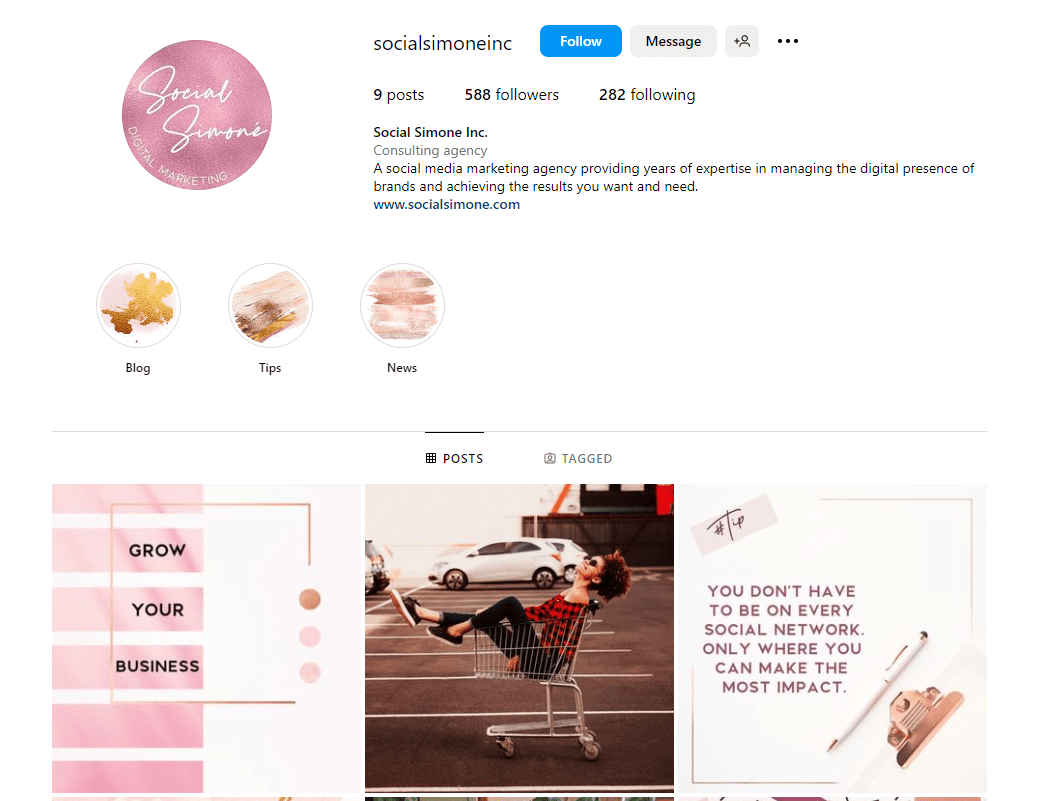 As an Instagram consultant for businesses, you can help them:
Fine tune their bio
Boost their visibility and reach
Develop a branding and content strategy
Create and optimize graphics and visuals
While the exact amount you can earn varies based on your experience level and expertise, the hourly rates consultants charge can range from $60 to over $250, according to the rates listed on Upwork.
Tips and tricks for making money on Instagram
Here are 6 tips and tricks for making money on Instagram:
Build a strong following: The more followers you have, the more money you can potentially make. Focus on creating high-quality content, posting regularly, and engaging with your followers to grow your following.
Leverage Stories, Reels, and Instagram Live: Instagram Stories and Reels are perfect for sharing behind-the-scenes content, showcasing your team, or promoting sponsored products.
Set realistic goals and expectations: Be patient and consistent as you work toward your goals.
Keep pace with Instagram's algorithm changes: Instagram's algorithm is constantly changing, so it's important to stay informed and adapt your strategy accordingly.
Network with other influencers and brands: Attend events and conferences, engage with other influencers on social media, and pitch collaboration ideas to potential partners.
How to make money on Instagram FAQs
Q1. How many followers do you need to make money on Instagram?
A. While Instagram influencers with millions of followers are paid the highest, you can also start making money on Instagram with as few as 1000 followers.
Q2. How much money can people make on Instagram?
A. On average, influencers earn $2970 per month on Instagram. However, many influencers earn a six-figure salary per year with affiliate marketing and sponsored posts.
Wrapping up
Making money on Instagram is a great way to supplement your income and have some fun in the process. We hope that after reading this blog post, you now know how to make money on Instagram the right way.
From choosing an appropriate niche to offering value-added content that helps build relationships with followers, there are many ways to make money with Instagram that will help you reach your goals.
So, start incorporating the above tactics into your strategy to monetize your presence on Instagram.
Source from Omnisend
Disclaimer: The information set forth above is provided by Omnisend independently of Alibaba.com. Alibaba.com makes no representation and warranties as to the quality and reliability of the seller and products.
Was this article helpful?