Marketing automation tools improve the efficiency of your business by automating boring, repetitive tasks, meaning you can focus on more important things.
Here are my (and the Ahrefs team's) top tools that help you work smarter—not harder.
Table of Contents
SEO marketing automation tools
Social media marketing automation tools
Email marketing automation tools
AI marketing automation tools
CRM automation tools
Advertising automation tools
Customer communication automation tools
1. SEO marketing automation tools
Many SEOs dream of automating their business, but how much of SEO can you actually automate?
Let's take a look.
Ahrefs' Site Audit
Ahrefs' Site Audit saves you time by running scheduled crawls of your website on a daily, weekly, or monthly basis.
To schedule a crawl, simply click on + New project.
While your website is being crawled, click on the cog in the right-hand corner, then click on Edit settings.
You should then see the below screen where you can schedule your crawls.
TIP
You can run scheduled Site Audit crawls on Ahrefs for free if you have Google Search Console access (using Ahrefs Webmaster Tools).
Ahrefs Alerts
Ahrefs Alerts allow you to track how your brand is mentioned online as well as tracking your website's backlinks. Manually tracking alerts is not an efficient use of anyone's time. So you should set this up.
Here's how you do it:
Click on More in the top navigation
Click on Alerts in the drop-down menu
Select where you want to send alerts for Backlinks, New keywords, or Mentions
Click on + New alert
Here's an example of me setting up an automated alert to track backlinks for ahrefs.com.
If you want to go further and track specific changes to a website, you can use a tool like Visualping to do this.
My colleague, Michal Pecánek, uses Visualping. Here's what he likes about it:
TIP
Use this tool to monitor any changes to your robots.txt or sitemap.xml files. If you work on a large site where multiple stakeholders can edit these files, then this can be useful for tracking changes.
Automate SEO reports
SEO reporting can be a pain, but it doesn't have to be that way. Ahrefs' Google Looker Studio integration helps automate your SEO reports.
With it, you can schedule PDF reports on the following:
Your website's site performance.
Your competitor's site performance.
Your keyword rankings.
Your website's technical performance.
If you set up these reports, you can automate keyword rank tracking, site auditing, competitor tracking, and monitoring of your website's performance.
These reports usually take a couple of hours to put together if done manually.
If each report takes about four hours to put together from scratch, it could save you ~16 hours per month by automating it.
You can schedule these reports as "weekly" or "daily" with a single click.
If we take the example of the daily report, you will save ~480 hours of work in 30 days.
Automate SEO team and task management
When it comes to team and task management, each SEO team has its own way.
Here're some options that can help you automate many aspects of task management:
Monday – Automate workflows.
Wrike – Automate tasks and projects.
ClickUp – Automate your consistent processes.
Although these tools have a certain degree of automation straight out of the box, there are more agency-focused tools.
An example of this is Productive.io.
This tool is a one-stop-shop for organizing your agency's activities and automating things that would be done through several tools otherwise.
Within the platform, you can:
Track your team members' time.
Track their tasks.
Track the profitability of your agency.
Track your team's utilization rate.
Add team documentation.
Although the above can be achieved with multiple platforms and spreadsheets, having everything in one place is refreshing.
Automate meeting scheduling
For SEOs who work with many clients, a lot of time will be spent scheduling remote meetings with them. This can be a pain point if you have a lot of meetings throughout the week—and the time quickly adds up.
Calendly is a scheduling platform that makes it easier to book meetings for the organizer and the invitee.
You can embed the scheduling widget on your website or include it within your signature.
It also has integrations with Stripe and PayPal, meaning you can automatically charge for your consultation time—another time-saver.
2. Social media marketing automation tools
It's no secret that there are millions of active users on social networks.
But reaching the right audience on social media can still be a challenge. Marketing automation tools can help you reach them.
One particular "time hog" in social media is posting. Luckily, there are a number of tools that can help automate this process and speed things up.
I caught up with Rebecca Liew, who heads social media here at Ahrefs, to see what her favorite social media automation tools are.
Here's what she had to say:
These are the tools Rebecca recommends:
Typefully
Typefully allows you to schedule tweets, track engagement, and improve tweets using AI.
One of the cool things about Typefully is that it integrates with Zapier—allowing you to automate some of the mundane tasks around posting tweets on Twitter.
Here are a few examples of the type of automations you can run:
These automations are no-code, meaning you don't need any development experience to integrate with other platforms.
Hypefury
Hypefury describes itself as your own personal assistant and helps you grow your audience by utilizing auto-retweets.
One of the cool features of this tool is that you can convert your tweets into Instagram posts automatically.
Like this: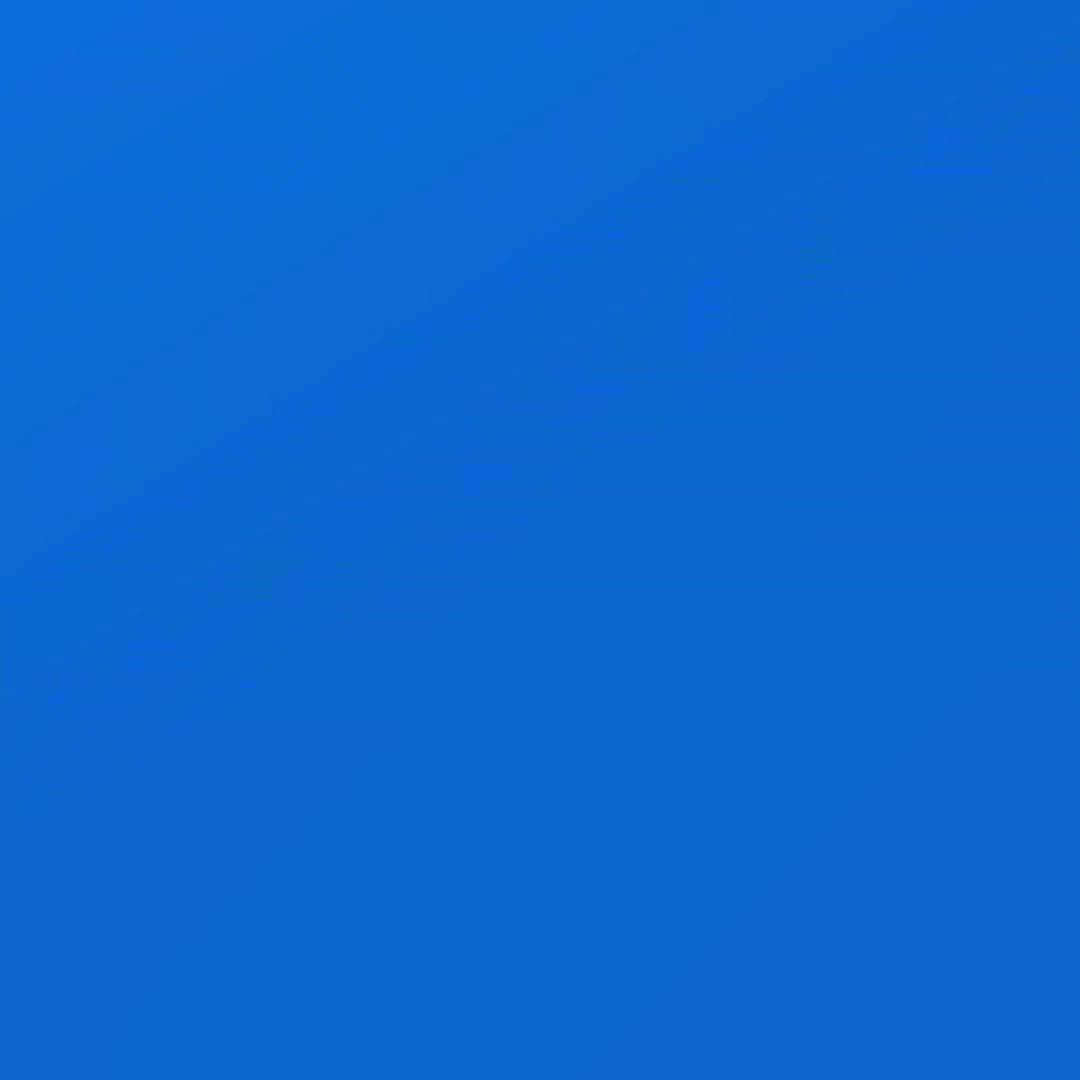 If you regularly post on both platforms, this can be a time-saver for your business.
3. Email marketing automation tools
With 332.2 billion emails sent daily, email is still a great way to reach your customers. Websites send out regular newsletters using email marketing automation tools to make the process easier.
Mailchimp
One of the most popular tools out there for automating email is Mailchimp.
Mailchimp allows you to do a lot. With its automation features, you can automate the following:
Welcoming new subscribers with an email
Encouraging online reviews
Sending emails to shoppers who abandon their carts
Celebrating your customers' birthdays
Collecting customer feedback
Emailing tagged customers
Automating order confirmation emails
Automating post-sale promotions to drive customer loyalty
Promoting cross-sells
Split-testing subject lines
Once you have run your campaign, you can then analyze the performance of the campaign and understand how many clicks and opens your newsletter got.
Mailshake
Another email marketing automation option is Mailshake. It's a platform that allows you to automate your outreach. If you operate a lead-based business, then you may find this tool particularly useful.
Key features:
Monitor your lead status, email opens, and clicks for every email
Understand which part of your sequence is converting
A/B test emails, follow-ups, and campaigns
Saleshandy
Saleshandy helps you scale your cold outreach. This means that you can utilize features such as creating 26 variations of your emails to work out what works best for your audience.
It has a number of features you can use to improve your lead management:
LinkedIn email finder
Email tracker
Auto follow-up
Email sequences
If you are interested in A/B testing your emails, this may be a useful tool in your arsenal.
Further recommendations:
ConvertKit – Allows you to build automated subscriber journeys visually.
Customer.io – Customer engagement platform that enables you to send newsletters to segments of customers.
4. AI marketing automation tools
AI marketing tools are incredibly popular right now. But how much can you rely on them to assist you in automating your marketing efforts?
ChatGPT
My colleague, Si Quan Ong, recently wrote about ChatGPT. It isn't strictly a marketing automation tool, but it can help save you a significant amount of time.
I caught up with him to see what he had to say about it:
RECOMMENDATION
Check out Sam Oh's video to understand the best and worst cases for ChatGPT in SEO.
ChatGPT's functionality is wide-ranging. But unless you use the API, it will still be a semi-automated process.
Grammarly
Grammarly is an AI-powered writing assistant that provides helpful recommendations, semi-automating the process of proofreading your content for you.
Although you can proofread content using tools like ChatGPT, Grammarly provides a more familiar interface for content writers to interact with.
AI tools can help speed up your marketing efforts, but it's worth noting that, as we have seen above, they are not 100% automated and still require your input.
TIP
To keep up to date on the latest AI automation tools, you can search for them on websites like Product Hunt or Futurepedia, which are updated regularly with new tools.
5. CRM automation tools
Customer relationship management (CRM) tools help you to monitor and track communications. It's a big database where you can keep track of your leads and their status.
HubSpot
HubSpot is one of the most popular CRM automation tools—particularly for marketing teams. It is one of the more traditional marketing automation tools on the list.
The level of automation you get with HubSpot depends on the plan you are on. But you can use it to set up webhooks, trigger internal notifications when a contact takes action, and ensure follow-ups with automated task reminders.
For some businesses, they may find that they don't need a CRM. But for those that do, a tool like this can be an invaluable way to streamline customer interactions.
The integrations that HubSpot has with other tools make it a popular choice for many businesses.
Pipedrive
Pipedrive is a CRM that sends you automatic reminders and notifications that help keep track of your sales funnel.
Here are some of the key features of Pipedrive:
Visual sales funnel
Activity reminders
Lead segmentation
Detailed reporting
Web forms
Revenue forecasting
6. Advertising automation tools
The placing, optimizing, and monitoring of your paid search ads can often take time.
Luckily, many tools are available now that automate and manage almost all of the process of setting up your PPC campaigns.
These are some of my favorite tools for paid advertising automation.
Adbot
Adbot is an ads bidding software package that places and optimizes Google and Bing ads for small businesses.
Its main selling point is that it's cheaper than using an agency or a freelancer.
Optmyzr
Optmyzr is a tool that speeds up optimization and helps you get maximum performance from your ad campaigns. It's primarily targeted at agencies and enterprise businesses.
Opteo
Opteo helps improve the performance of your Google Ads campaigns by providing smart recommendations that drive conversions.
Features:
Manage keywords
Improve ad creative
Optimize bids
Exclude bad traffic
Detect errors
Manage shopping ads
Monitor performance and budgets
Explore segments
7. Customer communication automation tools
Providing an easy way for customers to contact your business is important and something most customers have come to expect from a website.
At Ahrefs, we use two primary platforms for automating customer interactions and feedback.
Intercom
Intercom is a live chat platform where customers connect with our team daily to ask questions. Using a platform like Intercom enables companies such as Ahrefs to automate parts of our customer interactions.
Anna Ignatenko, head of Ahrefs' customer support team, had this to say about Intercom.
Canny
Canny.io is another helpful product feedback platform that Ahrefs uses to organize, analyze, and automate parts of the customer feedback process.
It's handy for businesses in the SaaS space, as it allows customers to upvote or downvote proposed changes to a product or service.
Final thoughts
Small marketing tasks may seem manageable initially. But if you do them regularly enough, the time quickly adds up.
Using tools that automate your marketing efforts lets you focus on higher-priority tasks, making your business more efficient and ultimately more profitable.
Source from Ahrefs
Disclaimer: The information set forth above is provided by Ahrefs independently of Alibaba.com. Alibaba.com makes no representation and warranties as to the quality and reliability of the seller and products.
Was this article helpful?