Starting an online business is the single best way to create freedom in your life—freedom over your time, your money, your work environment, and more.
I've started over half a dozen online businesses in my life (three of which were highly successful, and one of which I sold for multiple six figures).
What I've learned is that there are a lot of ways to start an online business. To help you avoid the pitfalls, I've compiled a list of 20 online business ideas that I've either personally had success with or know someone who has.
Every one of these business ideas has the potential to earn a full-time salary at the low end, while some can earn multiple six figures or more at the high end.
1. Start a blog
Pros: Inexpensive, high income potential, works well in conjunction with other online business ideas
Cons: Takes a long time to grow, big learning curve
I've started multiple blogs and have been blogging for nearly 15 years. The business I sold was a blog, and I still own multiple blogs that earn an income.
Needless to say, I'm a fan of blogging. That's because I love writing. It also has huge potential, with multiple options for income streams (affiliate marketing, selling your own products or services, PPC ads, etc.) and for traffic sources (SEO, social media, newsletter, etc.).
For example, here's a page on one of my sites that I monetize by reviewing and promoting products I've used:
If someone clicks the "View Now" button and makes a purchase, I get a commission on that sale.
Plus, starting a blog is fairly easy and inexpensive. All you need to do is purchase a domain name (~$12) and website hosting (~$4/month), build your website, and start writing.
Lastly, a blog also makes a great supplement to almost every other business idea on this list. You can use a blog to promote your freelancing services, sell stuff, and so much more.
Here are a few examples of successful blogs you can check out:
Bank My Cell – A blog about cell phones that makes the majority of its income through old phone trade-ins.
Adventures On The Rock – My blog about overland adventure travel and sustainability, which makes money through affiliate marketing.
Authority Hacker – A blog that teaches you how to create profitable websites. It monetizes through an online course that it sells, as well as from affiliate sales of software it uses.
Ready to get started? Check out our free blogging course. We'll guide you through the whole process—from figuring out what to write about to growing and monetizing your blog.
2. Sell products on Amazon
Pros: Fairly simple, piggyback on Amazon's existing traffic
Cons: Lower profit margins due to Amazon fees, no access to customer data
One of the most common online businesses most people see success with is selling products on Amazon. At first, this may sound complicated and expensive. But actually, you don't even need to hold inventory or worry about shipping or handling anything.
That's because Amazon offers Fulfilled by Amazon (FBA)—a service where it handles all the logistics. All you have to do is come up with a product idea or even just private label an existing product, find a manufacturer to work with, and create a storefront.
Here's an interesting case study by Susan Peterson, founder and CEO of baby shoe company Freshly Picked:
Amazon wrote a guide to coming up with product ideas, which is a great place to get started. I also recommend you read its complete "how to sell on Amazon" guide.
You can also use Ahrefs' free Amazon keyword tool to see what people are searching for on Amazon to come up with product ideas, as well as help optimize your product listings to display higher in Amazon's search results: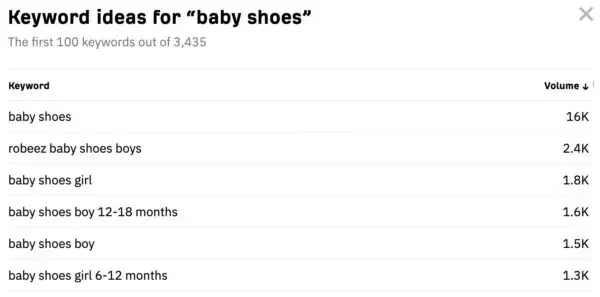 So for example, you could include the phrase "baby shoes boy 12-18 months" in your listing to help it show up for that keyword, which is searched ~1.6K times per month.
This tool is also a great way to see if a product you're thinking about selling gets enough search volume to potentially make enough money in sales. This, in turn, will help you decide whether you should start this kind of online business.
3. Create an online store
Pros: Higher profit margins, more control over your customers' data
Cons: Harder to find customers, takes longer to start earning
This is the next step up from selling products on Amazon. You can create your own online store to sell your products directly to customers—and avoid paying the high FBA fees, letting you take home bigger profits.
However, this requires a bit more work because you need to learn how to build an e-commerce website and how to get traffic to your new site since no one will know about it at first.
It's not too difficult, though. You can use an e-commerce website builder like Shopify to streamline the process, then learn online marketing to get eyeballs. This is where that blog will come in handy.
One great example of an online store that was bootstrapped and started in a garage is Woodgeek Store. Saikat started selling small wood items he made in his garage and eventually grew the setup into a full company with eight employees making and selling hand-crafted wooden decor.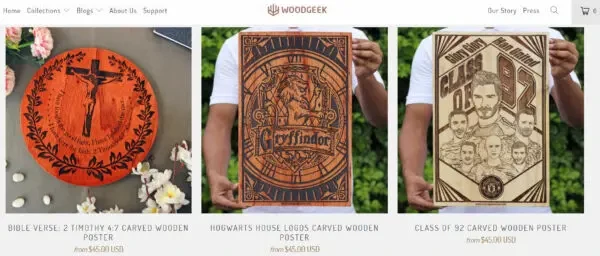 4. Try out freelancing on Upwork (and other platforms)
Pros: Start earning an income almost immediately, scale up or down as you please
Cons: Lots of competition, you lose money to Upwork fees
Freelancing simply means offering services as a contractor. You can be a freelance writer, coder, designer, editor… the list goes on.
The nice thing about freelancing is that you can pick up work as needed and do lots of different things. It's a great way to dabble in online business and see what you like (and don't like).
Before you commit to becoming a fully dedicated freelancer and building your own website, portfolio, and social media pages, you can test the waters on freelancing platforms like Upwork or Fiverr.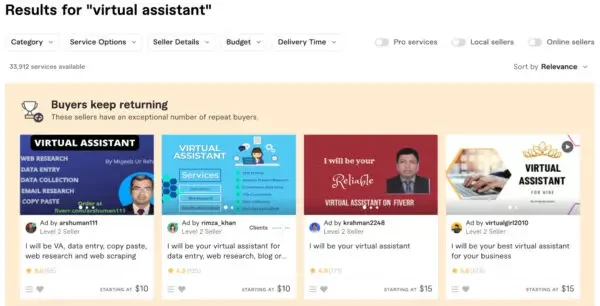 These are sites that already have clients looking for freelancers, so you don't need to worry as much about marketing yourself and finding your own clients. You can just create an account and start getting work (relatively) quickly.
The only downside about these sites is that they take a hefty commission from any sales you make, so it's not the best long-term solution.
Check out this guide on how to get your first Upwork job with no experience.
5. Provide professional freelance services
Pros: Higher profit margins, more control over your work
Cons: Harder to find clients on your own
If you tried the last idea and realized how much you like freelancing, you can grow that business by creating your own website and social media channels, dedicating yourself to improving your craft, and finding your own clients so you don't need to pay any fees.
Similar to upgrading from selling on Amazon to creating your own online store, you'll need to learn how to market yourself. However, the payoff is worth the effort.
There are a plethora of examples of successful freelancers out there. I started as a freelance writer, then learned content marketing and search engine optimization (SEO) to be able to offer more and charge a higher rate.
Some other successful freelancer examples include:
Check out this list of ideas of freelance services you can offer to get started.
6. Sell/license photos and videos
Pros: Can be quick money, excellent supplemental income to other businesses
Cons: Highly competitive, typically low income potential, requires expensive camera gear and editing software
If you're good with a camera and editing, selling your photos or videos as stock media can be a nice extra income to freelance work.
There are a few different ways to go about this. You can sell your photos on your own website, on stock sites like Shutterstock, or even as prints or T-shirt designs.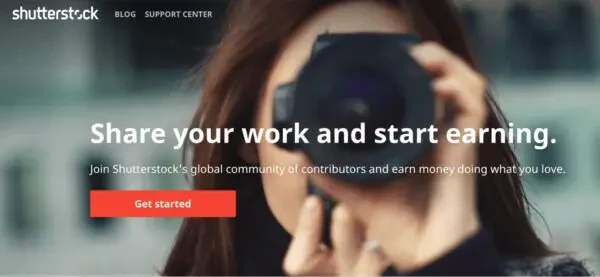 Check out this guide to learn more about how to sell photos online. You can also turn your work into non-fungible tokens (NFTs) and sell them as digital art pieces.
If video is more your forte, you can create beautiful stock footage of places around the world and license that footage to any companies that want to use it. For example, here's some 4K footage of Namibia, Africa, that a company could potentially license:
Keep in mind that in order to sell stock media, you'll typically need some of the best camera gear money can buy. So this is not a cheap entry business idea.
7. Start a podcast
Pros: Great channel to use in conjunction with other business ideas, relatively low cost of entry, can talk about almost anything
Cons: Highly competitive space, can take a long time to earn an income from
Podcasts are great if you love to talk about things you're interested in. And you can start a podcast about almost anything. Literally: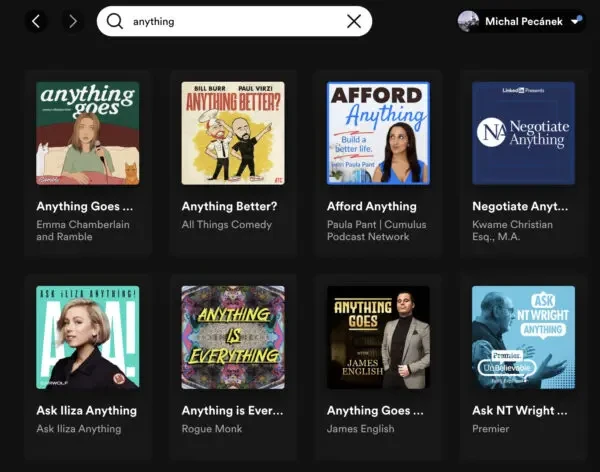 That said, starting and maintaining a podcast is a lot of work and comes with a high learning curve. You need to buy and learn how to use audio equipment and audio editing software. And if you're anything like me and make a lot of random mistakes and noises while recording, you'll have to do a ton of editing, which takes a long time.
In addition, writing show notes and creating a page with any links mentioned takes time, promoting the episode takes time, and growing an audience takes time.
However, you can start with a cheap lapel mic and little to no editing, no website, and no show notes. In fact, that's a great way to get started and see if you actually like recording podcasts or not.
As far as making money goes, you have lots of options, including brand sponsorships, direct advertising, and affiliate marketing. A podcast also pairs well with selling your own online course, books, or services. Some podcasters even sell access to their episodes.
A few of my personal favorite podcasts include:
I highly recommend Pat Flynn's guide on how to start a podcast if you're interested in this idea. His course, "Power-Up Podcasting," is also an excellent resource once you're ready to invest in learning more.
8. Grow a YouTube channel
Pros: Excellent to use in conjunction with other business ideas, video is only getting more popular, lots of monetization options
Cons: Big learning curve, long time to grow and earn money, ever-changing algorithm
YouTube has been the leading platform to find user-created videos since its inception. With over 2.6B active users, there's a huge audience to capitalize on.
Plus, you can make YouTube videos on nearly any topic. If a hobby exists, chances are, people are looking for it on YouTube.
The cost to entry is also super low, with most phones being able to take excellent video these days. Just invest $20 in a lapel mic, utilize natural lighting, and you're good to go.
You can monetize your channel using any monetization method for a blog or podcast too—affiliate marketing, selling products, brand sponsorships, and more. YouTube will even pay you directly through its YouTube Partner Program once you get big enough, so there is no shortage of ways to make money.
For example, my friend, David, runs a highly successful YouTube channel called The Barbeque Lab, where he shares videos on how to become the ultimate BBQ chef, grill reviews, and more. He earns money through ads, affiliate sales of BBQ products, and direct sponsorships.
Here's a great video on how to start a YouTube channel:
9. Start streaming on Twitch
Pros: Get paid to play video games
Cons: Highly competitive, low income, long hours, lots of work
Twitch, if you weren't aware, is an online streaming platform where anyone can go on and stream themselves doing pretty much anything—but mostly, it's used to stream video games.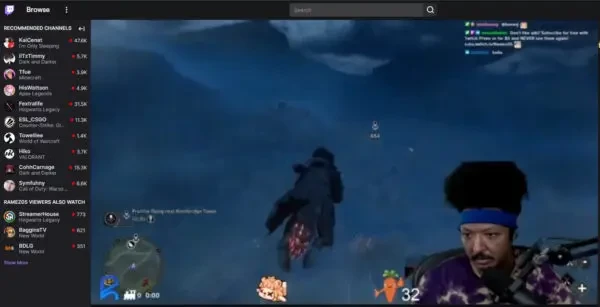 If your childhood dream was to get paid to play video games, it could be a reality with Twitch. You can make money through Twitch's Partner Program once you meet its requirements. But you can also make money through brand sponsorships and advertisements, viewer donations, and platforms like Patreon.
However, be warned—starting a business as a Twitch streamer is probably more work than any other idea on this list, and it often doesn't pay much unless you're able to get extremely successful with millions of views every time you stream.
This is one that I only recommend if you're passionate about gaming and streaming, and don't mind making very little money for a long time.
Check out this guide to learn more about becoming a successful Twitch streamer.
10. Create an online course
Pros: Can become semi-passive income, high income potential
Cons: Have to find customers, takes a lot of time to film and edit
Creating an online course is one of the best ways to make money online. The best part about courses is that once they're finished, the work is pretty minimal aside from occasional course updates. So it's really like building an asset that continues to produce for you.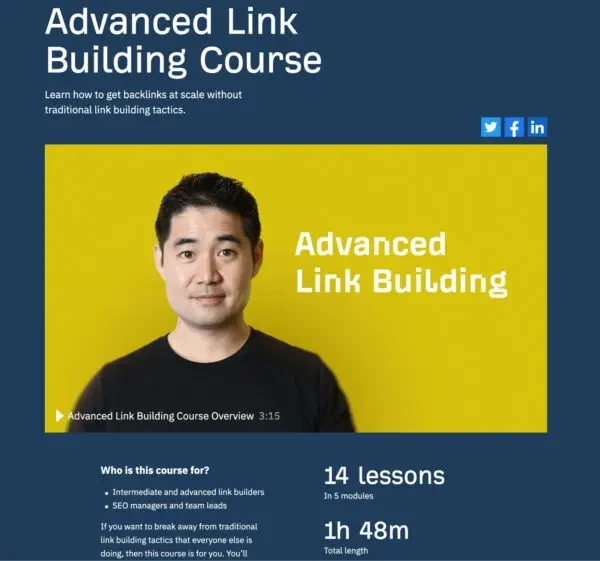 But just because you make a course, it doesn't mean it will sell. The hardest part of starting a business around courses is finding customers.
One way to get around this is to create a course on a course membership website like Udemy, Skillshare, or Maven. However, you typically won't be able to charge as much because there is so much competition, and the platform will take a fee from every sale you make.
Check out this guide to learn how to create an online course.
11. Launch a digital product
Pros: Ability to scale, avoid trading time for money, can be lucrative
Cons: Requires coding experience or hiring a coder, may be hard to find customers
Launching a digital product, such as an app or building a SaaS (software as a service) company, has historically been a lucrative business plan.
This is because you can scale almost infinitely without that scale requiring comparatively more work hours or hiring more people, so overhead costs are often lower than traditional business models. Adding customers doesn't necessarily add more work to your plate.
However, you need to come up with a product idea that people actually want and are willing to pay for. And it also requires you to either be an experienced coder or hire someone who is. Additionally, various marketing and design skills to spread the word and make a good UI are needed.
Examples of this type of business include Notion (note-taking and task management app) and Ahrefs (all-encompassing SEO tool).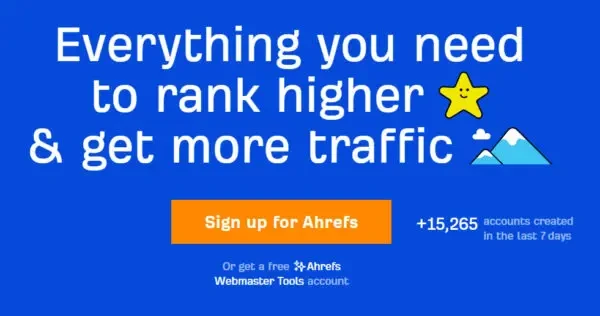 Check out SaaS Academy's guide to starting a SaaS company.
12. Offer coaching
Pros: Control over your schedule and clients, impact people's lives
Cons: Can be slow to start, requires you to learn to market yourself well
If you have a skill and enjoy teaching others, coaching can be a great option for your online business. There are lots of options too—such as business coaching, life coaching, or coaching someone on a specific skill (like marketing or fitness).
All you need to become a coach is a desire to teach people and to find clients willing to pay you. Once again, marketing skills come in handy.
You can advertise your skills on websites like Fiverr, but the best clients are more likely to come from marketing efforts like a podcast, blog, or being active on LinkedIn or Twitter.
As an example, my voice coach, Laura Seipert, launched her business, The Mindful Voice Teacher, and has loved being able to help her clients become more confident and happier in their lives. She also takes a multi-faceted approach and earns money from her voice clients, as well as through coaching other voice coaches to impact even more people with her work.
Check out this guide to learn more about advertising a coaching business.
13. Start a newsletter
Pros: Lots of different business model options, can be used to promote other products and services, low cost to start
Cons: Takes a long time to build your list, difficult to stand out in a crowded inbox
If you enjoy writing up email newsletters, it's possible to create a business entirely on email marketing. All you need is the skill to write something worth reading in a crowded inbox.
To get started, you need an idea of what you want to talk about. You can pick almost anything you're passionate about—it's more important to choose something you feel you can stick to for the long term than think about choosing something because it can make money.
It's going to take a long time to build a good list (a year at a minimum). And once you have an audience, you can find ways to make money. Where there is an engaged audience, there are businesses willing to pay to access it.
One great example of a newsletter business is The Tonic. It started with a small list of fewer than 100 people and grew it to over 10,000 subscribers and six figures in under two years.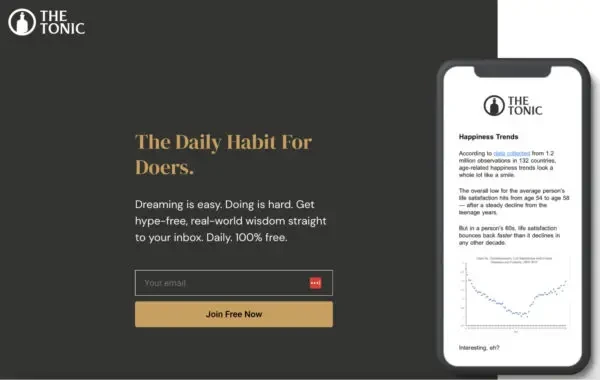 Its newsletter shares tips, quotes, and products that can help you become a happier, healthier, and more productive entrepreneur.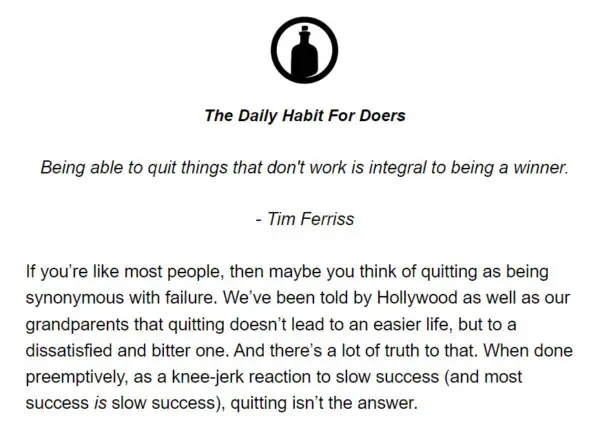 And it monetizes through brand sponsorships, where other brands pay it for an excerpt in its emails: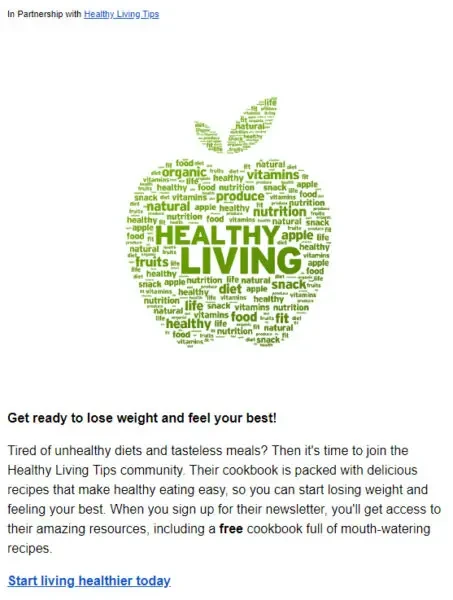 Interested in creating a newsletter business? Check out this guide with three ways to build an email list without a website and read my guide to growing an email list to get started.
14. Do voice-overs
Pros: Fairly easy to start making money
Cons: Takes a long time to earn good money, requires good audio equipment and editing skills
Has anyone ever said you should be a radio announcer? If they have, doing voice-overs could be a great idea. If not, this could still be a great business opportunity for you if you have a good voice.
You can create a business where someone sends you a script and you send back an audio file of yourself reading the script in an interesting and ear-enticing way.
Check out this guide to learn how to find voice-over work.
15. Become a tutor/online teacher
Pros: Rewarding, quick to start making money, easy to do part-time work
Cons: Not very high income potential, requires you to directly trade time for money, typically requires at least a bachelor's degree in your field of choice
Teaching students anything from math, to English, to coding can be a rewarding and fun online business opportunity.
You can either offer private tutoring through your own website or you can find clients through a platform like Tutor.com, although it will take a fee from your income.
Check out this guide to learn more about becoming an online tutor.
16. Create an agency
Pros: Scaleable, high income potential, gets you away from trading time for money
Cons: High overhead in the form of employees, reliant on finding and training good people and good clients
If you've found that you enjoy freelancing but want to scale it up and hire other people to do the client work for you, creating an agency is the perfect next step. However, it's definitely not for everyone and requires a much different skill set.
An agency allows you to hire others to do your client work for you, freeing you up to focus on higher-level business operations like marketing and company direction.
But this is a big step, as you'll need to hire people you can depend on without compromising quality of work—and it makes you more dependent on finding (and keeping) high-quality clients. What happens if you make a hire and lose a client? How will you pay their salary? These are things you need to think about.
The income potential of an agency is exponentially higher than doing the work yourself because it removes your time constraint and the limit on how many clients you can work with at one time. But only if you become a good manager of both people and projects.
Here's a quick guide to learn more.
17. Become a consultant
Pros: High income potential, can be done on a part-time basis
Cons: Requires high-level skills, reliant on finding clients
While a coach helps people learn how to do something, a consultant comes in and tells people how to fix specific problems.
For example, I am an SEO consultant. Businesses hire me to look at their website for SEO issues and to get a strategy they can execute to get more traffic from Google—typically a one-off service. I also offer SEO coaching services in which I teach people how to do SEO, but it's a separate service that's usually ongoing.
You could also offer marketing, management, sales, accounting, and many other types of consulting services. It just depends on your skill set.
Here's a good guide to learn more.
18. Flip domains
Pros: Relatively low cost to start, good side gig, big payout potential
Cons: Highly competitive, requires some luck, high risk of losing money
Domains (www.thisisadomain.com) are an important part of the online world. Some people are willing to pay a lot of money for the right domain. And since only one person can register a domain, if you have a domain someone wants, they can pay you for it.
I have a friend who paid over $10,000 to get the .com version of his business's domain (he had been using a .co for years). So it can be fairly lucrative.
In fact, here's a list of domain names and how much they sold for: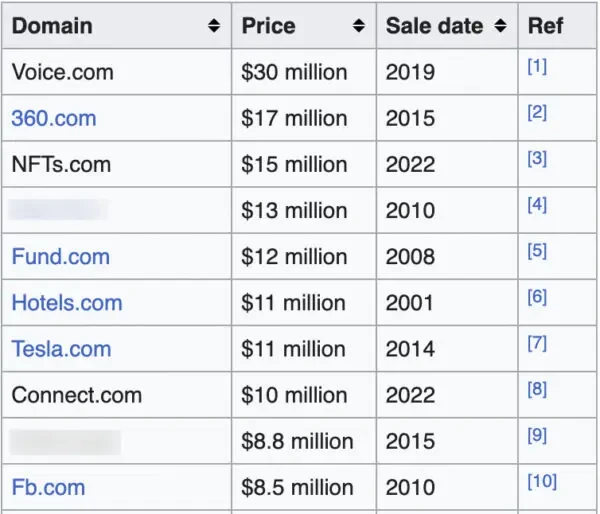 The catch is that you need to know what people may value in a domain name and how much it may be worth. You have to get good at hunting for bargain domain names and predicting what will be wanted and what may be a waste of money—and you always risk buying a domain that you ultimately lose money on or can't sell.
As always, here's a guide for you to learn more.
19. Flip websites
Pros: Relatively low cost to start, good side gig, big payout potential
Cons: Requires some luck and patience, some risk of losing money
One step up from flipping domains is flipping actual websites. You can buy cheap websites (sometimes even with good domain names), revamp them, and even do some basic SEO on them. Then you can resell them for a profit.
You can also build your own websites from scratch and sell them. Typically, the value of a website comes from one of three things:
How much money it makes (usually a 3X multiple of annual revenue).
The value of the domain name (if someone really wants or needs it).
The value of its traffic and backlink profile (backlinks from certain publications can be really valuable, such as from Forbes or The New York Times).
So you can build an affiliate site that earns revenue and then sell it for an immediate influx of cash. Or you can buy and improve an existing site by doing conversion rate optimization, working on SEO, and finding higher-paying affiliate partners—then resell it.
You can buy and sell websites through marketplaces like Flippa, Empire Flippers, or FE International. Although the best deals will typically be private ones.

20. Become a virtual assistant
Pros: Always needed, great way to learn other business skills
Cons: Pay is usually not the best, your hours are set by someone else
If you can't decide what else to do, becoming a virtual assistant (VA) is a great way to test the waters, learn some skills, and figure out what you like doing.
Virtual assistants are usually jack-of-all-trades type of people. Your job is to do whatever your clients need you to do—from sending emails, to editing articles, to data entry, and more. You'll often find yourself touching almost every part of your clients' businesses.
You can find virtual assistant job opportunities on sites like Indeed or ZipRecruiter, or you can offer your services directly to your own clients through your website and by reaching out to companies directly to promote yourself. You can also offer VA services on sites like Upwork or Fiverr.
Check out this guide to get started.
Final thoughts
Starting an online business is one of the best things you could ever do to have more freedom in your life. It has a higher income potential than most jobs, while also giving you flexibility to choose when and how you work.
My recommendation is to try blending multiple business ideas together to create various traffic and income streams. It's also a great way to test different tactics to see what works and what you enjoy doing.
For example, you could create a website to showcase your services that also has a blog and podcast. That said, try to focus on one thing at a time and then add more as you figure out how to streamline the process to avoid spreading your attention too thin.
Source from Ahrefs
Disclaimer: The information set forth above is provided by Ahrefs independently of Alibaba.com. Alibaba.com makes no representation and warranties as to the quality and reliability of the seller and products.
Was this article helpful?