Air express can best be described as shipping parcels door-to-door by air from one country to another, or domestically across a large country.
Air express companies provide fast, responsive and cost-effective deliveries and are an important partner in logistics solutions and cross-border e-commerce. The biggest players have vast dedicated resources of staff, equipment and aircraft, with networks that are unique in the shipping industry. This gives air express companies a strong advantage in their ability to expedite, control and track their shipments from pick up to delivery.
If you ship products that are high value or need quick delivery times, air express may be the best solution for you. This article will explain what air express is and how it works, so that you can optimize your business operations to gain a competitive edge with fast, efficient, and reliable deliveries made door-to-door.
Table of Contents
What is air express shipping?
How does air express shipping work?
Types of international air express services
Requirements for air express services
Benefits of using air express
Air express services and drop shipping
Customs clearance and air express shipping
Booking air express shipping on Alibaba.com
Final tips
What is air express shipping?
Air express is an origin to destination, all inclusive service. The service is overnight where possible or up to a week as a typical maximum. Most carriers aim to collect the goods by late afternoon, load them on a flight overnight, have them arrive at destination the following day, and send them out for delivery the same day or the day after.
Air express companies achieve rapid service by limiting the types of commodities and shipment sizes. Most companies prefer shipments that are either documents or boxed shipments up to around 30kg/66lb, although carriers vary slightly. This facilitates fast movement of goods with minimum need for specialist lifting equipment, or extended customs handling.
Air express has a number of key differences that distinguish it from air freight:
Commodities and weight are limited to facilitate speed
Every stage of the shipment is handled by the air express company
The entire process of the air express shipment cycle is built on speed
The shipment is accurately tracked at every stage of the process
Shipping documentation is simple using a House Air Waybill
Billing and terms of trade are simple and limited
How does air express work?
The air express process is well established and highly efficient, with dedicated and well trained teams at each stage of the shipment cycle:
Booking is made online through proprietary websites, or by calling a dedicated customer service hotline. A customer can ship goods on the cargo ready-date with a same-day pick-up option.
The shipment is taken directly to the air express company's sort center, sorted by destination, and collated with other shipments to the same destination.
The collated shipments are loaded on to an international flight soon after. Speed is imperative for air express companies, and they will choose the optimum route and aircraft for that destination.
Most air express companies operate a hub and spoke system, where the first flight is to the company's major sorting center. These fully automated hub sorting centers quickly sort the shipment to a regional/local routing, where it is again collated and loaded on to a secondary flight, or transferred to an overland trucking service.
On arrival into the destination country, the goods will quickly clear customs, as the shipping manifest will have been sent electronically in advance for pre-clearance.
At inbound sorting, the air express company's warehouse operations team sorts the goods for local delivery routes.
Finally, the goods are dispatched with the local courier for local delivery to the destination office or factory.
Types of international air express services
In general, the standard air express service is 'as fast as possible' and so is already an expedited service. Sort centers bring the goods in, sort them, and send them out as soon as possible.
However, air express companies also offer a slower 'time definite' service, holding the goods for a specific time and day of delivery. These caused early logistical problems for the air express companies in how to 'slow down' the shipment. Now this service is well established and in time-definite cases the goods are moved to a warehouse and held for a period. A thorough scanning and tracking system is at the heart of this capability.
Requirements for air express services
An important requirement for the air express shipment is the booking and accompanying documentation. When you book, you will be asked what is the commodity, what is the weight and packing and what is the destination, and then you will be asked to complete the Air Waybill and provide a Commercial Invoice ready for collection.
Customer service will advise you whether that commodity can be shipped to the destination stated, and they have extensive online lists of what can be sent where, whether it is declarable and whether it is dutiable. They will also advise you of any additional documentation requirements, such as a Certificate of Origin.
When the courier arrives to collect the shipment they will check that the Air Waybill (AWB) has been completed correctly and signed.
The billing section specifies the terms of trade (Incoterms): either the shipper pays in full (Delivered Duty Paid); the shipper pays but the recipient pays for duty and taxes (Delivered At Place); or the recipient pays everything (Ex Works). The air express company will bill each party accordingly and will expect that the billed party also has an account set up with them.
Benefits of using air express
The main benefits of using an air express company to ship your goods are:
Convenience: The shipment is collected and delivered by the air express company, door-to-door, and all steps in between are handled entirely by them. There is no need to involve any freight forwarders or other agents.
Terms of trade: The billing and responsibilities are simplified and defined on the AWB, which serves as the contract of carriage. The air express company will manage all customs payments and handling, and collect the shipping fees and duties from the appropriate parties by standard invoice.
Tracking: Air express companies have very sophisticated tracking systems, scanning the shipment at each stage, from pick up, scan to bag, scan to container, scan to flight, and so on until a final delivery scan. Most of this tracking information is available to the customer so you can see where the shipment is at any time. This is very reassuring for shippers.
Speed and reliability: A short and reliable transit time is, for many shippers, the primary reason why they choose air express. The whole system is designed around speed, efficiency and reliability.
Air express services and drop shipping
Air express evolved as a fast document delivery service, but has grown to become a fast delivery service for larger items. This has created innovative opportunities for companies that see speed as a business benefit, to introduce new business models. Dropshipping is one such example.
With dropshipping, companies can leverage the advantage of a fast point-to-point delivery to create a new business supply model, selling products without holding any stock. This maximizes their cash flow by not first investing in a wide range of products, where only some might sell regularly.
The seller advertises products for sale, but doesn't actually buy those products first or hold them in stock. Once a customer places an order, the seller immediately orders that product from the manufacturer. The speed of air express enables the seller to ship from the manufacturer to the customer and the seller can be fairly sure of a delivery being made directly to the customer within around 7-10 days or less.
This allows the seller to provide a fast and responsive selling service to the customer, yet without holding any inventory, or having to commit money to buy the products first.
Customs clearance and air express shipping
Air express companies have dedicated customs brokers and agents. They use the latest in electronic data interchange (EDI) systems to submit customs declarations quickly and completely, and in most cases, will submit customs declarations in advance of the flight arrival to speed clearance.
A 'de minimis' value is applied by many country customs to facilitate customs clearance. Below that stated value they will not charge duty. To a customs department, this means that it is not economical to collect these smaller amounts of duty.
Each country decides what de minimis value to set, or sets none at all. For example, as of November 2021, China sets a value of 50 RMB, the US is 800 USD, Singapore 400 SGD, and France 150 EUR. For imported goods valued below these amounts, they will not incur duty charges.
Booking air express shipping on Alibaba.com
Air express rates, including choice of carriers, are available on Alibaba.com for parcel shipments of different sizes and are available in the shipment checkout phase.
Final tips
Air express is the fastest transport option to get high-value, low-weight commodities from one country to another. It comes at a premium cost, but for low weights can be more cost effective than other modes of shipping.
Air express is also the most convenient and reliable service available for cross-border parcel shipments. A single company handles a shipper's goods from pick up to delivery. The goods are tracked at every step and accurate tracking provides visibility to both shippers and recipients who can be reassured that the shipment is progressing and plan for arrival.
If one plans to run a drop shipping business, a just-in-time parts supply service, or just wants parcels shipped as fast as possible, then air express is the right choice.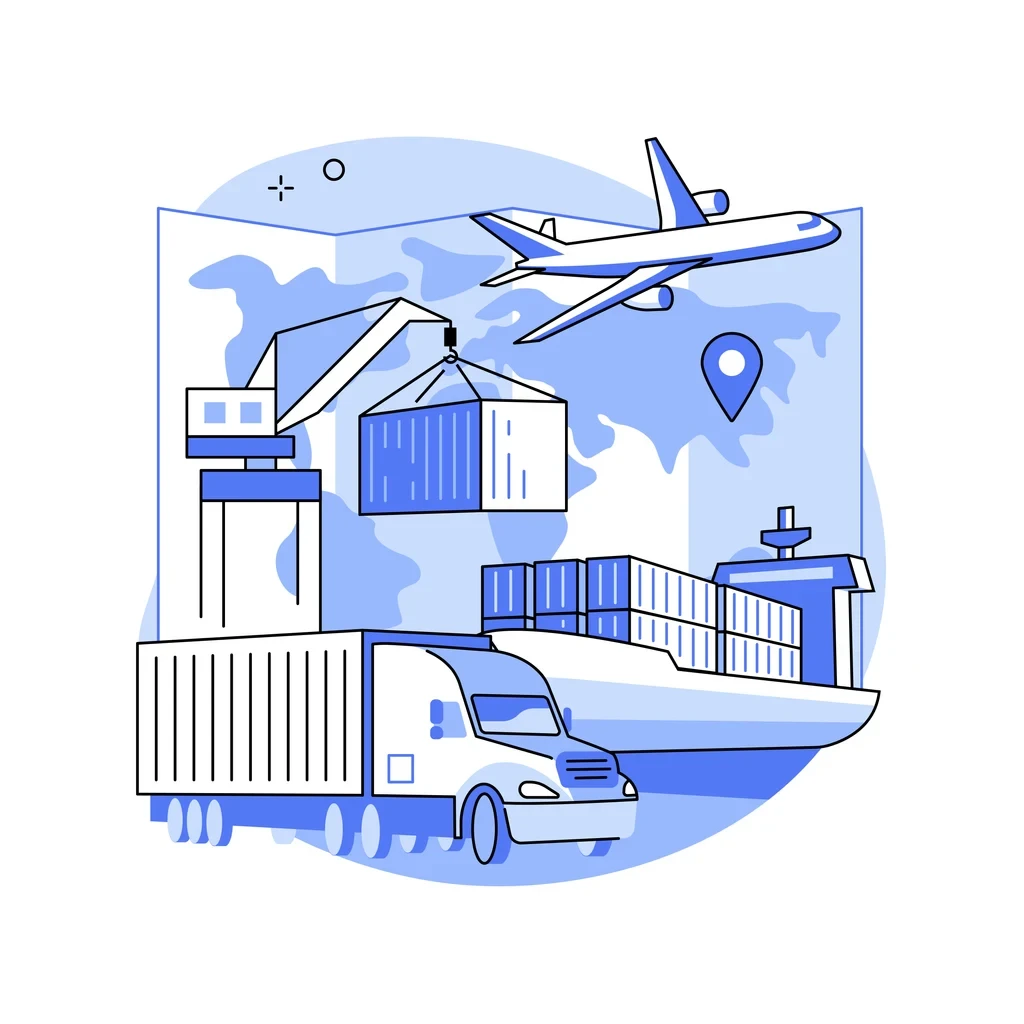 Looking for a logistics solution with competitive pricing, full visibility, and readily accessible customer support? Check out the Alibaba.com Logistics Marketplace today.
Was this article helpful?