E-commerce has grown rapidly over recent years and is expected to keep growing at a compound annual growth rate (CAGR) of 14.7% to 2027. The logistics to support that growth has also evolved to meet the supply, shipping and warehousing of a huge variety of available products. Customers expect to see a seller's available stock in real-time before making their buying decision, and expect prompt delivery and tracking visibility.
There are many advantages of warehousing products. It is a critical part of efficient e-commerce that features at several stages within the supply chain. This article explains how warehouse fulfillment centers fit into the e-commerce supply chain, and what is required to meet e-commerce expectations.
Table of Contents
How warehousing fits into ecommerce
Fulfillment center selection criteria
E-commerce warehousing key considerations
How warehousing fits into e-commerce
Warehouses fit into the e-commerce supply chain to store and ship goods as part of order fulfillment. A fulfillment center is a warehouse that processes customer e-commerce orders that are tied to a seller or retailer's online sales. Fulfillment is usually outsourced to a third-party logistics provider (3PL). The seller will purchase products wholesale and store them in the fulfillment center until customer orders come in for individual products.
The fulfillment center then manages the seller's inventory, picks and packs the items, and ships the orders directly to the end customer.
Inventory storage
When items are purchased online by the end customer through an e-commerce storefront, this starts a warehouse inventory update and a smooth e-commerce logistics process. This level of information availability requires a warehouse management system that connects to the e-commerce front-end.
Finding a product to purchase
The e-commerce seller sells items online to the end customer and presents their products through an online storefront. The customer can see how many products have been previously ordered, how many are currently in stock, customer product reviews, and can see an estimate of how long it will take to ship that item once the order is placed.
Product assignment and cart abandonment
When customers find a product they like, they add them to their shopping carts. Once 'added to cart', that product is reserved temporarily within the inventory. If the customer then leaves the website without ordering (cart abandonment), the stock remains reserved for a predetermined time before an inventory adjustment occurs. Alternatively, the customer might remove the item from their shopping cart and the item is reallocated to existing stock.
This can be happening thousands of times a minute on a busy e-commerce store and presents challenges for inventory management. If the stock is not properly updated, this can lead to phantom inventory where the online store shows inventory that is not physically held. This creates problems for the seller and fulfillment center, and is likely to lead to dissatisfied customers.
Order placement and fulfillment
Once the customer places an order, makes payment online, and enters delivery preferences, the fulfillment process commences. The stock level is fully updated, warehouse picking and packing instructions are initiated, and shipping is booked through the chosen or default provider. The seller will then also consider restocking the sold items.
Shipping & receiving
Inventory levels are added to or depleted in any shipping and receiving process. When a product has been purchased, it is picked from the storage rack, packed for shipping, and then shipped. The shipper provides tracking updates through the e-commerce store or directly to the customer, or both.
When sellers restock products, they will arrange purchase and shipping of the wholesale items from the manufacturer's warehouse.
Once the new shipment is received by the fulfillment center, it is broken down and allocated to storage racks. Each product type is allocated an SKU (stock keeping unit) number, differing for characteristics such as color, style, and size. Each individual product item is also assigned a barcode. SKUs and barcodes are important tracking information for storage, stock count, picking, packing, and shipping.
Distribution
When a seller sells their products across a wide geographic area such as the United States, then it is more efficient to operate multiple fulfillment centers spread across the country.
Inventory distribution is an important aspect of getting products from the manufacturer to the fulfillment centers. This process of splitting inventory across multiple fulfillment center locations enables the seller to bring the products closer to the end customer and to speed up the overall shipping process.
Returns and post-sale
Having a customer return an unsatisfactory product is a necessary service offering, but a potentially complicated one. E-commerce sellers and fulfillment centers need to manage returns well. The seller must not only try and recover costs, but needs to work with the fulfillment center to inspect the returned item to see if it can be repackaged, added back to the inventory and resold. Returns can be quite time-intensive and costly.
For the seller, building a good online reputation is very important to ensure customer trust and satisfaction. A prudent seller will use returns as a positive experience to make the process as convenient and as pleasant as possible for the customer. The post-sale experience is therefore important to get right, ensuring repeat business and the continued building of the customer relationship.
Fulfillment center selection criteria
For anyone selecting an e-commerce fulfillment center, there are a number of factors to consider.
Product type
Fulfillment centers are built for the products that they ship and fulfill. A fulfillment center that holds heavy machinery parts will operate differently from one that holds small products in boxes or cartons.
Product seasonality
This factor makes a difference in space utilization. Sellers with products that require high volumes at certain periods, such as Christmas, will need flexible storage arrangements with the fulfillment center they are using.
Number of SKUs
There may be an advantage in choosing a center that operates warehouse slotting and storing products that typically ship together in close proximity based on the nature of the products that are being fulfilled.
Warehouse storage costs
The cost of storing products is a clear decision factor, especially in circumstances where there's high inventory and low turnover.
Warehouse location
There are clear advantages in finding a warehouse that has good transport infrastructure connectivity with easy access to airports, ports, rail or road networks.
Location of consumers
Select fulfillment center locations that offer most customers efficient and timely shipping at a reasonable cost.
Value-added services
It is important to find a fulfillment center that can provide inventory numbers, and likely shipping times, to the storefront. It is also useful to find one that can process product returns.
E-commerce warehousing key considerations
Fulfillment centers provide a unique type of warehousing that is necessarily more responsive to the end customer that other types of warehousing. The nature of the e-commerce storefront requires that the processes and stock counts normally handled within the warehouse be more responsive to customer needs.
The e-commerce storefront provides a window through to the fulfillment center by showing how many items are currently in stock, and then once purchased online showing the items are packed and shipped. This means that fulfillment centers need to have accurate inventory count, fast picking and packing services, and prompt shipping connectivity. A good warehouse management system, with storefront data connectivity, is an essential part of e-commerce warehousing to make this a reality.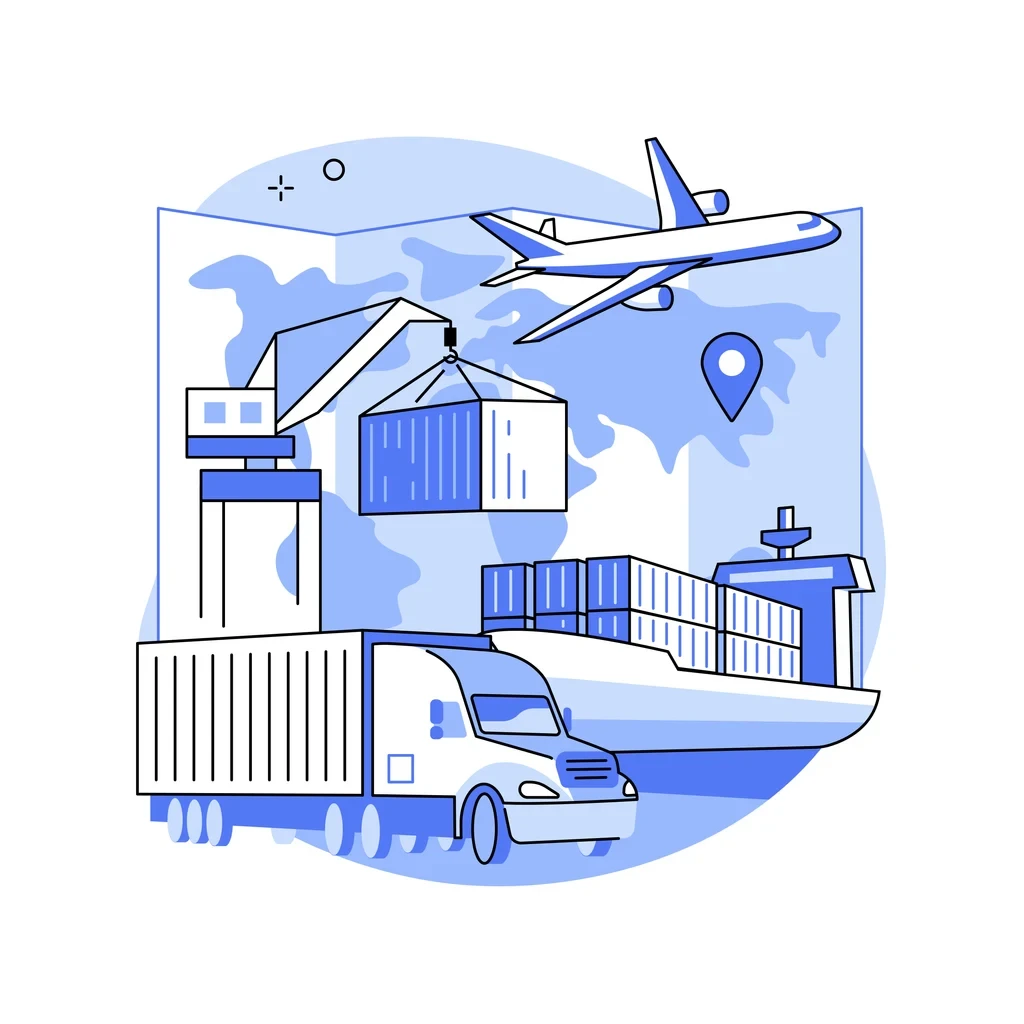 Looking for a logistics solution with competitive pricing, full visibility, and readily accessible customer support? Check out the Alibaba.com Logistics Marketplace today.
Was this article helpful?