A warehouse management system (WMS) is a type of software used in the logistics industry to manage all aspects of warehouse operations, such as inventory management including replenishment, picking and packing, shipping, and warehouse management including capacity planning, workflow efficiencies, and statistical analysis.
A WMS is essential for a warehouse to run efficiently and to track goods from truck to shelf and from shelf to truck. Most importantly, a WMS is a warehouse management software that can bring together all aspects of the product supply chain, and can be used to manage key performance indicators (KPIs) and to streamline the warehouse processes under one platform. To grasp a greater understanding of warehouse management systems – from wms benefits to types of warehouse management systems – continue reading our basic guide to warehouse management systems.
Table of Contents
What is a warehouse management system?
Warehouse management system benefits
Types of warehouse management systems (WMS)
Key considerations
What is a warehouse management system?
Most warehouses, such as bonded warehouses, have the same basic requirements for management so the systems developed to manage them tend to have similar functionality. Good WMS softwares go further than basic functionality and add value that allows the organization to look at their data in new ways, make efficiency improvements, and obtain cost savings.
The warehouse management system process flow should make inventory management quick and easy and also provide data to help with wider warehouse management, providing data insights into layout, capacity planning, and process efficiencies. The main functions and types of warehouse management systems (WMS) are explained below.
Warehouse management system benefits
There are many benefits of warehouse management system (WMS) softwares. We have highlighted a number different WMS benefits below.
Inventory management software
One of the most important reasons for using a WMS software is for inventory management. It is important to know what stock is currently in the warehouse, what stock is low or has run out, and where in the warehouse to find that stock. When a customer order is received, a picking list is generated for warehouse staff to pick and pack. Barcode scans or RFID tags record that the stock has reduced, and when stock is low replenishment orders are generated.
A good warehouse inventory management software also connects to the retail or e-commerce storefront to show available stock for the customer to see. Once the customer order is ready for shipping, an air waybill can be generated and used for shipment tracking, and to notify the customer.
However, although inventory management is an important aspect of a good WMS, there are many other warehouse management system benefits that can make managing a warehouse more efficient.
Warehouse management software
A good WMS will provide real-time analysis into every aspect of warehouse operations, including receiving and shipping, inventory and order fulfillment, capacity planning and labor usage, and operating costs. Overall data tracking and reporting offers the ability to analyze workflow and productivity to improve the cost effectiveness of the warehouse overall.
Some functions of a WMS software can include:
provide real-time information on inventory location within the warehouse, quantity, date and version of each item held
provide advance notification on decreased stock levels to allow for proactive restocking
track data for analysis on stock movement to allow for daily sales forecasting, monitoring monthly and seasonal peaks and troughs, and for creating management operating plans
monitor and provide proactive data on productivity and efficiently within the warehouse to inform design and space optimization
offer a range of standard and customized reports and alert mechanisms
provide daily task lists and processes for inventory updates, stocking, picking and packing
interface and share data with other systems and enterprise modules, such as point of sale, e-commerce shopfront, accounting, shipping and trucking to provide timely product and inventory information
Common WMS modules
A well designed WMS software will be modular, with each module covering a discrete function but also providing interfaces to share data with other modules and other systems. Common modules and functionality to include are:
Receiving
A good system starts with receipt of the goods, recording trucking data, stock receipt, stock counting, labeling and barcoding (or RFID tagging), and then shelving and location recording
Inventory management
This involves accurately recording what stock is in the warehouse and monitoring stock levels to advise on restocking
Order fulfillment
This includes picking and packing, shipping preparation and labeling, and order routing and tracking
Analytics and data reporting
A WMS provides value-added functionality by tracking data, but also by providing proactive notification
Module integration, data sharing and connectivity
The WMS should integrate seamlessly with other modules within the enterprise resource planning (ERP system) suite, and provide connectivity data for other company systems such as supply chain, accounting, and point of sale
Scalability and advanced functionality
The WMS should also include capability for expansion and scalability as business grows, and interface with new modules and other systems for future inclusion
Customization
The system should offer standard warehouse functionality and reports, but also offer customization capability in process, data and reports for the specifics of the business
Types of warehouse management systems (WMS)
There are several types of warehouse management systems (WMS) and each WMS benefits with their own unique features, making it suitable for different warehouse needs. The systems can be a standalone warehouse management system or cloud-based WMS, or modular components that fit within a wider enterprise, supply chain management or e-commerce system.
The size of the company, the complexity and functionality of existing internal systems, will influence the choice of a WMS. In addition, other technology within the warehouse will have an impact, whether barcoding and scanning, or RFID tagging is used, what levels of automation exist for receiving, picking and packing.
Standalone warehouse management systems
Standalone systems, as indicated by the name, do not easily integrate with other systems and aren't designed to do so. They may have little or no internet or cloud connectivity and data will be captured and accessed within the premises. At a minimum, they would be expected to have modules for inventory and warehouse management, as well as data analysis and reporting, and a level of customization using in-house IT staff. They are likely to be quick and simple to implement, and the cheaper systems in the market. As such, they are best suited to small warehouse businesses with standalone products. However, future growth and expansion should always be considered, as conversion to an alternative integrated system later might be costly.
Cloud-based warehouse management systems
Cloud-based WMS softwares capture and access data through internet access to cloud-based server files. They will have a mix of back-end centralized server functionality and processing, with front-end access through laptop, tablet and even phones. These systems are likely to be modular in design and quite standard in functionality, but with configuration options for business customization. Cloud-based WMS systems are likely to be supported by external IT providers, who will also control security and systems backup, maintenance and problem recovery. However, if an in-house IT team is available, the system can be wholly managed in-house.
Enterprise resource planning systems (ERP system)
Enterprise warehouse management systems are business wide systems that cover all administrative aspects of the business, from human resources, accounting and finance, sales, customer service and operations. Enterprise resource planning (ERP systems) take time to implement, usually with consulting support from the provider and dedicated cross-functional project teams from within the organization. The software provider may have a readily available warehouse management module, or a wider supply chain management system, and all modules can be expected to integrate well. There will be a level of customization as part of implementation planning, and a cross-functional project team would be involved in tailoring the modules to the specific business processes. The system will be configured to integrate all front and back end functions and departments and will provide a high level of data analytics.
Supply chain warehouse management systems
Supply chain warehouse management systems are designed specifically for the entire supply chain, so they are a specific type of enterprise system. However, they differ in that they may integrate third-party providers within the system, providing modules and sharing data across the supply chain cycle. Therefore more than one warehouse or distribution center may use the same warehouse management software, and the system can also include modules for vendor management, transportation management, customer service and customer relationship management.
E-commerce warehouse management systems
E-commerce warehouse management systems are an important part of an e-commerce operations service, as they are used to manage the fulfillment centers to store goods that are sold online through an e-commerce storefront. While e-commerce warehousing provides the same warehouse management system features and functionality of other systems, warehouse management systems for ecommerce are unique in that the stock counts may be provided directly to the shopfront, and respond in real time to purchase, picking and packing, shipment and tracking. They cannot then be standalone systems and must be internet and cloud-based, and be part of a wider integrated supply chain system.
Key considerations for WMS softwares
Warehouse management systems (WMS) are essential for efficient management of warehouse operations and as part of the supply chain management process. The basic function of inventory management systems can be as simple or as complicated as technology allows, from processing the goods on arrival, to labeling and storing, and to fulfilling orders and managing stocking levels.
The integration of technology can make this a very advanced process, when integrating tracking systems with inventory levels and transportation. The broader functionality of warehouse management software modules can improve the overall facility management, personnel management, and provide the data for sophisticated analytics, process improvement and cost effectiveness.
The type of system required will depend on the size and scalability of the business, on how warehousing fits within the organization as a whole, and how it fits in with the wider supply chain.
We hope that our basic guide to warehouse management systems (WMS) has provided you with foundational knowledge regarding WMS benefits, types of warehouse management systems and which WMS software would work best for you.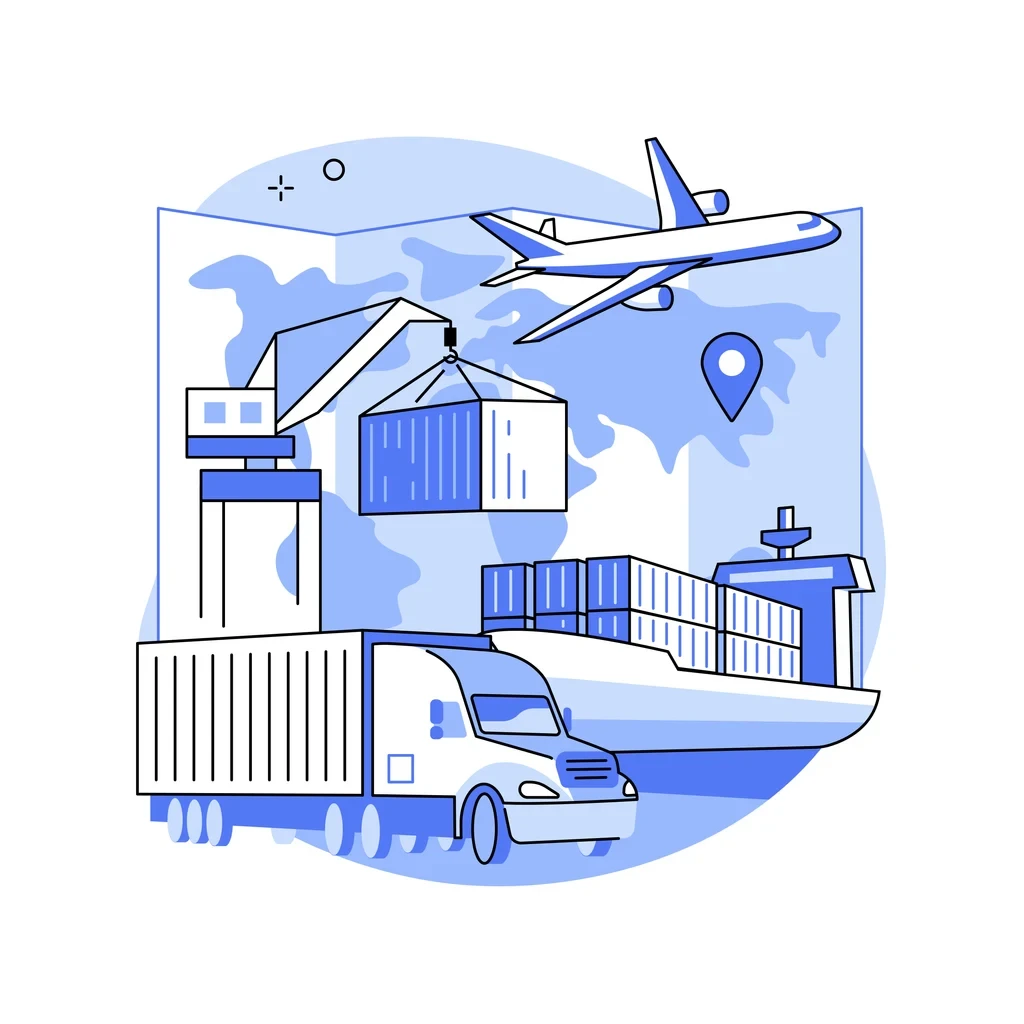 Looking for a logistics solution with competitive pricing, full visibility, and readily accessible customer support? Check out the Alibaba.com Logistics Marketplace today.
Was this article helpful?