With many people choosing to watch their favorite shows on platforms such as Netflix and Disney+, streaming has largely become the norm. As a result of this, there is growing demand for TV sticks globally, as they allow users to convert their regular television into a smart TV. And this also explains why a staggering 95.1 million people are expected to cut the cord in the US by the end of this year.
Given this important trend, this article highlights why TV sticks are currently in demand, and how to choose the right TV sticks for cord cutters in 2023.
Table of Contents
The ongoing trend of cord-cutting
Why TV sticks for cord cutters are currently in demand
Factors to consider when choosing the right TV stick
Some of the best TV sticks available in the market
The bottom line
The ongoing trend of cord-cutting
Statistics show the US will have 80 million cord cutting households by 2026.
Today, cord-cutting is on the rise, thanks to an ever-increasing number of people worldwide deciding to let go of satellite TV subscriptions.
The affordability of alternatives based on the internet and the rise of streaming services are just two in a long list of reasons that drive this phenomenon. The attraction towards cutting the cord lies in the easy accessibility of content anytime and anywhere and the proliferation of a range of online alternatives.
Moreover, a drastic shift in consumer behavior over the last several years has changed how businesses work and think. This shift prompts businesses to adapt their services to the constantly evolving viewing habits of people.
With the continuation of this trend, traditional TV providers are expected to struggle with client retention. The affordability, flexibility, and sheer convenience of streaming services trump traditional streaming services as they resonate more with customers.
This immense shift in the industry is prompting emerging businesses to embrace the digital revolution, which is sure to result in an exciting era of content consumption, giving preference to personalization and customer choice above all else.
Why TV sticks for cord cutters are currently in demand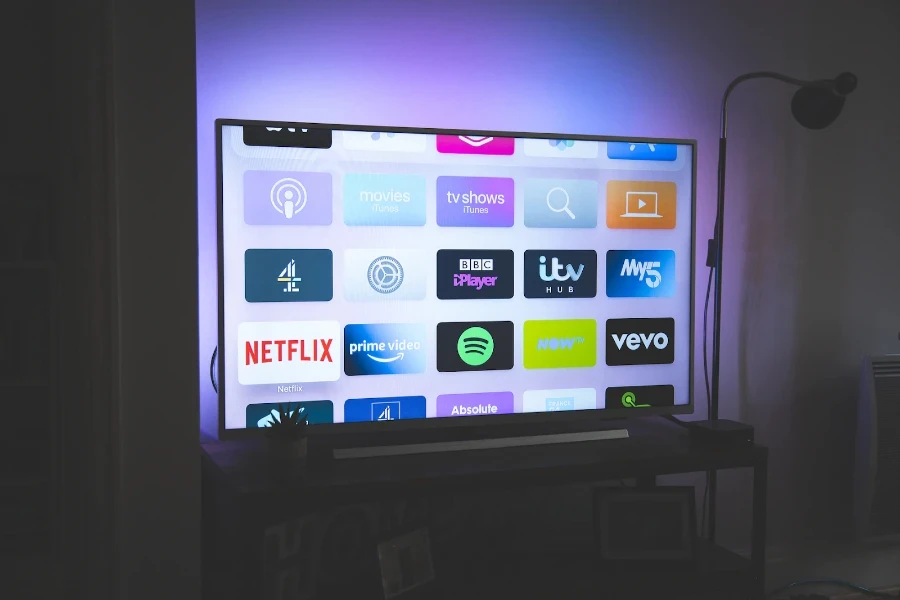 Let's delve into the key reasons why TV sticks are seeing a surge in demand:
TV sticks are a cost-effective alternative to satellite subscriptions and traditional cable. They are competitively priced to ensure that people with different budgets can afford them without a problem.
They are portable and compact, so users can plug them in and easily view their favorite shows and movies on the go. This is especially useful if you are an avid traveler.
They are easy to use and involve an effortless setup, so even the most technologically challenged people can navigate them easily. All you have to do is plug in the TV stick to an HDMI port and set it up using a Wi-Fi network.
TV sticks are compatible with an extensive range of streaming services offering several connectivity options. Hence, regardless of whether you want Netflix, Disney+, Hulu, or anything else, you can access it without any stress.
They are growing in popularity among businesses as they enhance customer experiences by providing creative and interactive content to their audiences, thus enhancing their operations.
TV sticks even offer enhanced features, including gaming capabilities and voice control for an enhanced streaming experience.
Factors to consider when choosing the right TV stick
Content A]availability: It is a good idea to make sure that the TV stick you choose supports an extensive list of content platforms so you can subscribe to the ones you want without hiccups.
Warranty and customer support: Ensure reliable customer support, a good warranty for manufacturing defects, and assistance troubleshooting potential issues.
Compatibility: The TV stick must be compatible with your television. Also, check if it requires a particular operating system to work correctly.
Scalability: A stick with good stability will ensure enhanced features and unlimited access to new content.
Cost-effectiveness: It is a good idea to compare features, prices, and compatibilities to get the most value for money.
Security features: Security features like parental control, secure connection protocols, and content filtering can go a long way to protecting your privacy so that you can stream content safely.
Licensing requirements: Make sure the device meets all necessary licensing requirements to ensure seamless access to the content you desire in your area. That said, there are no such licensing requirements in the US. Therefore, when choosing the right TV stick for use in the US, you can prioritize other factors without the need to worry about licensing issues.
Control and remote management: Consider looking for features such as integration with virtual assistants, voice control, and mobile app compatibility for further ease of navigation.
Some of the best TV sticks available in the market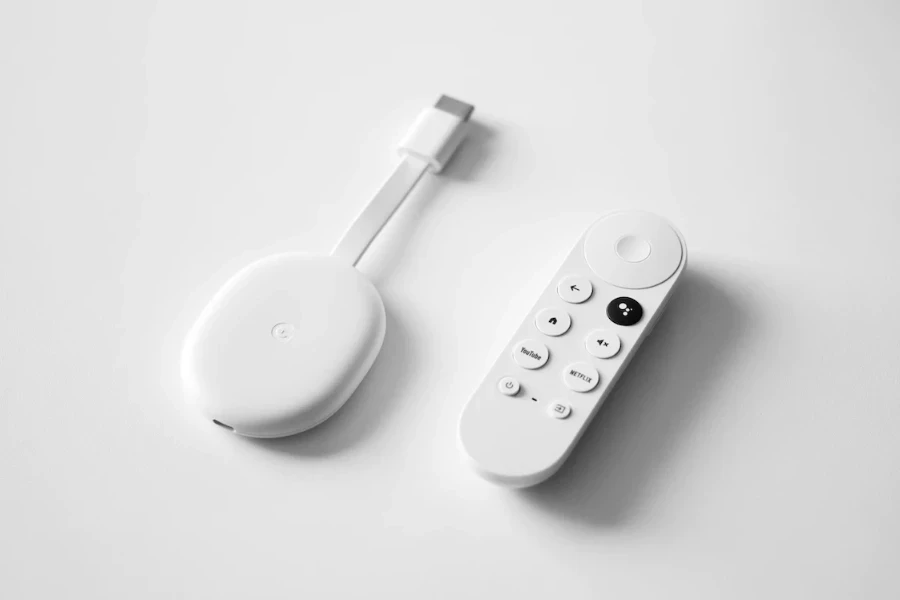 Here are some of the best TV sticks available in the market:
These TV sticks offer different features and cater to various preferences. Consider the specific needs, budget, and desired functionalities when selecting the best TV stick for streaming requirements.
The bottom line
B2B cord-cutters can benefit from TV sticks as they provide affordable and convenient access to streaming content. When choosing a TV stick, consider compatibility, available streaming services, user interface, performance, additional features, and customer reviews.
Investing in TV sticks allows businesses to adapt to changing consumer behaviors and enhance the streaming experience. By embracing them, businesses can stay competitive and provide a more immersive experience for customers.
Was this article helpful?