With more than 300 million active customers and an extensive reach that spans the globe, it's no wonder that beauty entrepreneurs and established brands alike are flocking to Amazon. Selling beauty products on Amazon offers a compelling opportunity to tap into a vast and growing industry.
However, beneath the surface of this colossal marketplace lies a complex web of strategies, guidelines, and techniques necessary to navigate successfully. To thrive in Amazon beauty sales, one needs more than just a passion for cosmetics, skincare, or haircare. You need a comprehensive strategy, a keen understanding of Amazon's ecosystem, and the ability to adapt to an ever-changing landscape.
This guide will delve deep into the art and science of selling beauty products on Amazon.
Table of Contents
Why sell beauty products on Amazon?
What products are categorized as beauty products on Amazon?
How to get approved to sell beauty products on Amazon
Guide to selling beauty products on Amazon
Additional tips for selling on Amazon
Conclusion
Why sell beauty products on Amazon?
The beauty and personal care market is expected to reach US$ 625.7 billion in 2023 and grow by 3.32% between 2023 and 2023. Additionally, approximately 17.7% of total revenue is generated through online sales.
But why Amazon? According to Jungle Scout, the beauty and personal care category is one of the most popular, with 23% of sellers having products in this category. And consumers will continue to purchase products in this category even when they reduce spending in other areas.
We see many sellers in the beauty category on Amazon because it's profitable. According to Jungle Scout, 21% of sellers in this category achieve net profit margins of between 26 and 50%. In comparison, 15% of sellers achieve between 21 and 25%.
What products are categorized as beauty products on Amazon?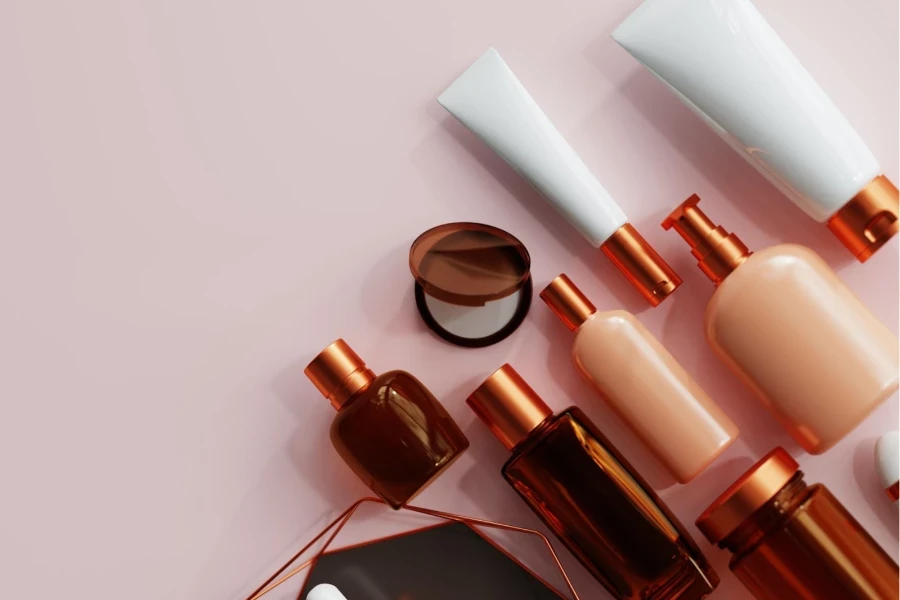 There are many subcategories in Amazon's beauty and personal care section, with further subcategories to get more specific. The main categories are:
Skin care
Hair care
Makeup/cosmetics
Fragrances
Personal care
Tools and accessories
Professional equipment
According to Statista, the distribution of best-selling beauty and personal care products in the 2nd quarter of 2023 are as follows:
Make up 23.8%
Hair 23.8%
Body 19%
Skin care 19%
Tools 14.3%
How to get approved to sell beauty products on Amazon
There used to be a complex approval process to sell beauty products on Amazon. While the product category is no longer restricted to new sellers, certain products may require approval (see their overview of categories help page). So, it's vital to ensure you can list a particular product before purchasing an inventory.
Tip: Products that fall in the "Premium" and "Professional" beauty categories should be avoided because they are selected by Amazon and reserved for top brands.
Amazon's requirements to sell beauty products
Before listing any beauty products, you must ensure you adhere to Amazon's compliance checklist for selling products in this category. The products must be compliant in a few critical areas, including:
Packing
Labeling
Product detail page
Products and ingredients
See the compliance checklist below: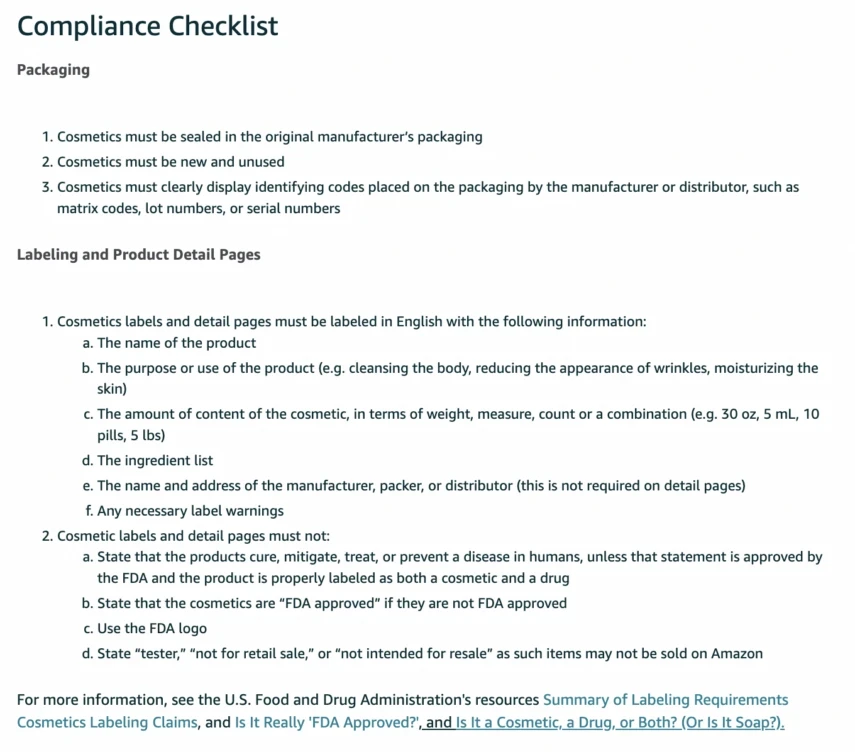 Guide to selling beauty products on Amazon
There are two way of selling beauty products on Amazon
Launching a brand through private label
Resell products with retail arbitrage, online arbitrage or wholesale
What is arbitrage?
Arbitrage is the practice of reselling products to take advantage of a price difference between two markets.
Retail arbitrage would be purchasing a product cheaper or on sale at a retail store and then reselling it on Amazon for a profit. While online arbitrage is similar, the original product is purchased online rather than in-store.
How to buy products from Alibaba.com and sell them on Amazon
The process of selling Alibaba.com products on Amazon is straightforward. First, businesses need to create a seller account on Amazon. After this, they can directly add products from Alibaba.com to their product listings on Amazon. Once added, sellers can ship the products to Amazon warehouses for storage and shipping. For more details, check this guide for step-by-step instructions on how to sell on Amazon!
Production selection
Now that you know how to sell beauty products on Amazon, the next step is to decide which products to sell. Here are some tips on how to choose a winning product to sell.
Trending beauty products on Amazon
Here are some of the trending beauty products in 2023:
Anastasia Beverly Hills clear brow gel – more than 52,000 monthly searches
Urban Decay Eyeshadow palette – more than 37,000 monthly searches
Peripera Ink the Velvet lip tint – more than 14,000 monthly searches
Maybelline Age Rewind concealer – more than 26,000 monthly searches
Laneige lip sleeping mask – more than 201,000 monthly searches
Caudalie vinoperfect radiance serum – more than 18,000 monthly searches
Grande lash enhancing serum – more than 74,000 monthly searches
CeraVe eye repair cream – more than 40,000 monthly searches
Here are some trending hair care products in 2023:
Color wow dream coat supernatural spray – more than 200,000 monthly searches
Moroccanoil hair treatment – more than 25,000 monthly searches (note: 450,000 monthly searches for moroccanoil oil)
UNITE7SECONDS detangler leave-in conditioner – more than 12,000 monthly searches
Not sure if you're going to make a profit when selecting products? Here are some free tools that can help:
Amazon FBA Revenue Calculator – This free tool will give you an accurate profit calculation based on the cost of goods, Amazon fees, and more.
Jungle Scout Sales Estimator – This tool (also free) will estimate average monthly sales for specific Amazon categories. You'll also get a good idea of how many units of a product you could sell each month, which can help build inventory.
Once you've decided which products to sell, you need to add them to Amazon Seller Central, optimizing product listings and ensuring they are compliant (here are some tips on writing excellent product descriptions).
Marketing and promotion strategies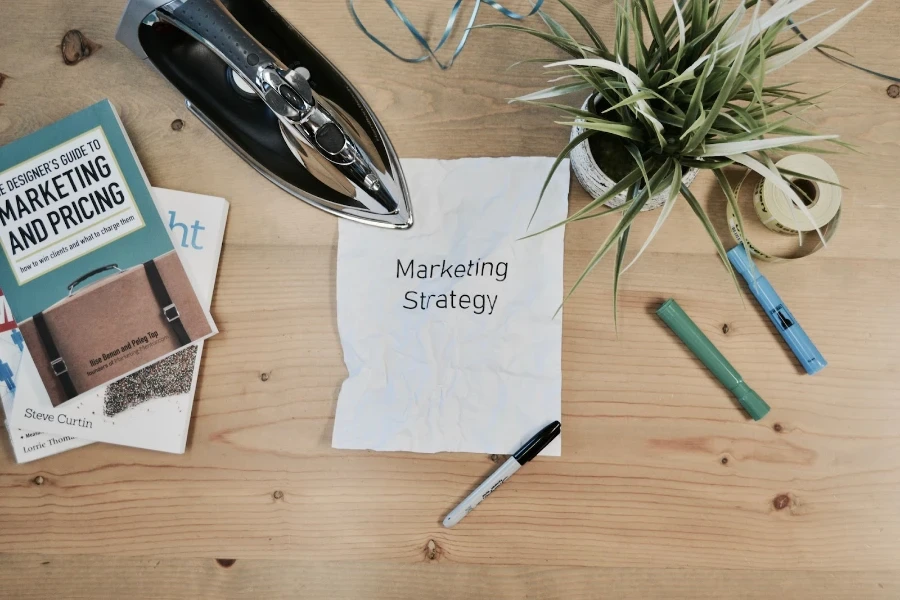 Once you have set up your online store and added all your products, you can employ several marketing and promotion strategies to boost your sales.
Another strategy for gaining visibility is to win the Amazon Buy Box. According to Macrotrends, Amazon generates $500 billion in sales annually, and 83% of these conversions come from Amazon's Buy Box. That makes sense because it allows customers to purchase immediately. So winning the Buy Box on the product detail page could make a massive difference to your sales. Learn how to win the Amazon Buy Box.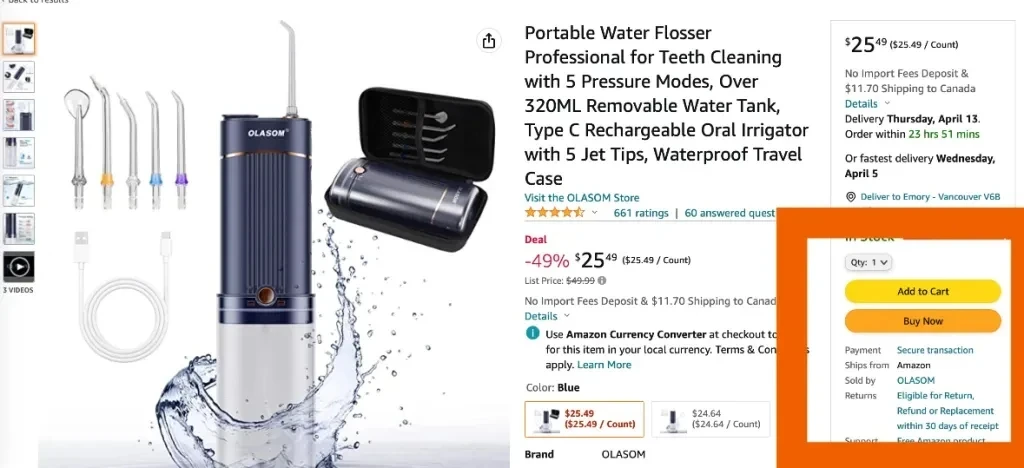 External marketing
Marketing strategies outside of Amazon are also critical to boosting sales as a beauty business. These could include:
Additional tips for selling on Amazon
It's important to regularly analyze sales metrics, conversions, and other key performance indicators to adjust your strategy. Adjusting product listings, pricing, and marketing strategies based on this data can significantly increase sales.
Finally, providing excellent customer service can enhance customer experience and brand loyalty. Encourage customers to leave reviews and always address negative reviews and feedback. Want to learn more about how to boost your profits with positive Amazon reviews? Read our tips here.
Conclusion
To truly thrive on Amazon, you must continually adapt and evolve your approach. Monitor industry trends, Amazon's policies, and your customers' preferences. Be open to experimenting with new marketing techniques and optimizing your listings for maximum visibility.
So, take what you've learned here, embrace the challenges, and embark on your Amazon beauty venture with confidence. May your beauty products find their way into the hands of delighted customers, and may your brand flourish in the ever-expanding world of e-commerce.
Was this article helpful?