Mercedes-Benz is known for developing some of the smoothest engines on the planet for their cars and vans. In 2021, it recorded net revenue of US $90.9 billion and a total market share of US $1.8 trillion.
However, the M272 engine has proven a thorn in the side of the German automobile manufacturer, with earlier car models that used the M272 engine between 2006 and 2008 experiencing premature balance shaft problems and other issues that led to costly repairs.
In this article, we will dive into the problems associated with the Benz M272 engine and how to prevent them from recurring.
Table of Contents
Overview of the Mercedes-Benz M272 engine
5 common Benz M272 engine failures
Conclusion
Overview of the Mercedes-Benz M272 engine
The V6 M272 engine succeeded the M112 in 2004 and was used in most Mercedes-Benz family cars and vans produced between then and 2014. The engine uses a 90-degree aluminum block with dual overhead cam cylinder heads and four valves per cylinder.
There are three Benz M272 engine models, specifically the E25, E30, and E35 versions.
E25 2.5L M272 Engine
The E25 M272 is the smallest engine model in the range. It has a displacement of 2.5 liters, an output power capacity of 201 hp, and 181 lb-ft (245 Nm) of torque. Mercedes-Benz used it in models such as:
2005-2007 W203 C230
2007-2009 W204 C230
2005-2009 W211 E230
2008-2011 CL203 CLC 230
2010-2012 W639 Viano or M272 924 in China
2010-2011 W639 Vito or M272 924 in China
E30 3.0L M272 Engine
This engine is the 3-liter version of the M272 and has a bigger displacement than the E25. It produces 228 hp and 221 lb-ft or 300 Nm of torque. Mercedes-Benz models that used the engine include:
2004–2010 R171 SLK 280
2005–2010 W219 CLS 280 / CLS 300
2005–2010 C209 CLK 280
2005–2007 W203 C 280 / C 280 4MATIC
2007–2009 W204 C 280 / C 280 4MATIC
2009–2011 W204 C 300 / C 300 4MATIC
2008-2012 X204 GLK 300 4MATIC
2005–2009 W211 E 280 / E 280 4MATIC
2009–2011 W212 E 300
2005–2009 R230 SL 280
2005–2013 W639 Vito
2006–2009 W251 R 280
2007–2013 W221 S 300
2013–2015 W639 Viano (also known as M272 924 in China)
2013–2015 W639 Vito (also known as M272 924 in China)
E35 3.5L M272 Engine
The E35 is the largest M272 engine, with a 3.5-liter displacement. The E35 is also the most powerful version, pumping out 268hp and 256 lb-ft or 350 Nm of torque. It was used in the following Mercedes-Benz models:
2004–2011 R171 SLK 350
M272 IN SLK R171.jpg
2004–2010 W219 CLS 350
2005–2010 C209 CLK 350
2009–2011 C207 E350
2005–2007 W203 C 350 / C 350 4MATIC
2007–2011 W204 C 350 / C 350 4MATIC
2005–2009 W211 E 350 / E 350 4MATIC
2009–2011 W212 E 350 / E 350 4MATIC
2005–2011 W221 S 350 / S 350 4MATIC
2005–2012 R230 SL 350
2006–2017 W251 R 350
2006–2011 W164 ML 350
2005–2014 W639 Viano (or the M272 978 in China)
2006–2013 NCV3 Sprinter
2008–2011 CL203 CLC 350
2008–2012 X204 GLK 350 4MATIC
5 common Benz M272 engine failures
Balance shaft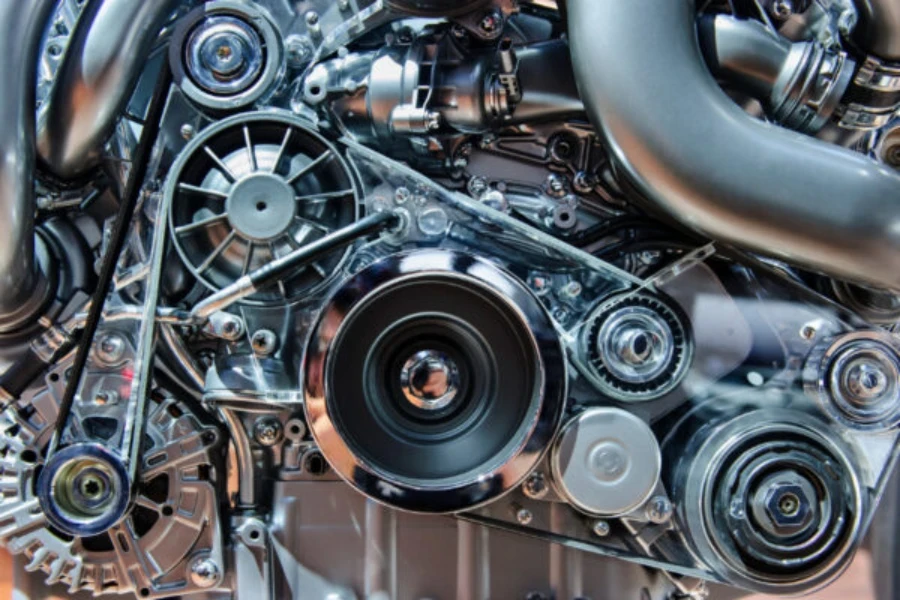 The balance shaft problem is the most common issue found in Benz M272 engines. The balance shaft is an internal engine component that prevents engine vibrations, and features a gear that the timing chain rides on. The problem with Benz's model is that the teeth have been found to loosen, potentially shearing the gear and making the timing chain lose and causing a check engine light to turn on. This problem mostly occurs in car models released between 2004 and 2008. Mercedes-Benz attempted to solve the issue in 2009 by installing sturdier shafts, but the issue didn't entirely go away.
If a check engine light shows, an OBD2 scanner can be used to scan the error codes and identify the engine's problem. Error codes for the balance shaft are P0059, P0060, P0064, P0272, P0275, and P0276.
Signs of a malfunctioning balance shaft may also arise via improper running engine. If this occurs, it is vital to stop driving the vehicle immediately, until the issue has been solved by a dealership or independent mechanic.
Intake manifold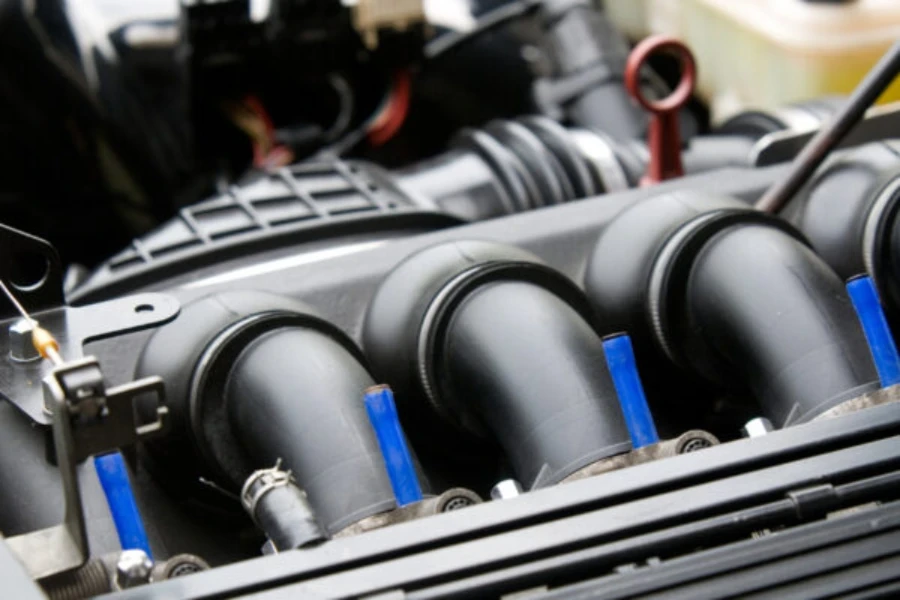 Another noted problem with the Benz M272 engine is issues with the intake manifold. The intake manifold, which uses tubes and holes to evenly distribute air to the cylinders, helps with engine cooling by preventing the cylinders from overheating. The dominant issue seen with the intake manifold relates to the swirl flaps inside the manifold, but there are more.
The intake manifolds' intricate design and plastic material contribute to most of its failures. First, the manifold's two black caps can encounter problems when the shafts underneath act up, causing the levers to break and the caps to pop off.
Additionally, some of the swirl flaps' components inside the intake manifold can disengage and make their way into the cylinders. Although rare, if this happens, it may cause significant internal engine damage, requiring a complete and expensive engine rebuild or replacement.
Fault codes P2004, P2005, and P2006 indicate that the intake manifold has encountered a problem. Other ways to detect M272 issues include power loss or failure of the O2 sensors due to uneven air distribution.
Intake manifold repairs can cost anywhere between US $500-700, including labor and parts.
Thermostat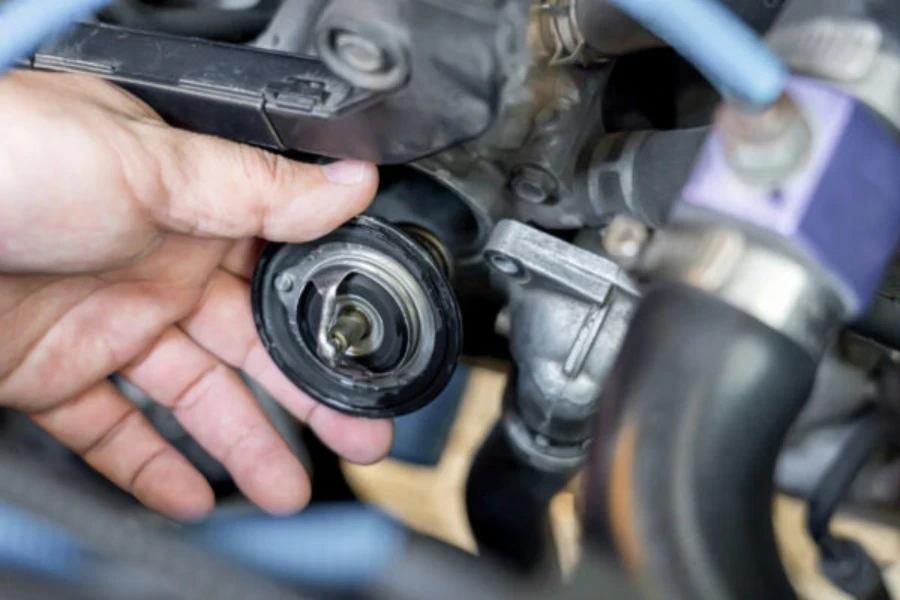 A thermostat failure is another problem that can occur in vehicles with the M272 engine. The thermostat's primary function is to maintain the right coolant temperature. The problem is that it may fail to operate correctly and cause the engine to overheat.
Apart from overheating, symptoms of a failing thermostat may cause the engine to take a long time to warm up. Error codes P0597, P0598, and P0599 indicate thermostat issues.
Fixing the thermostat is relatively cheap. Acquiring a new one will cost around US $60, and is quite easy to replace for those in the know. Repair shops will charge anywhere between US $150-300 to correct the thermostat issue.
Oil leaks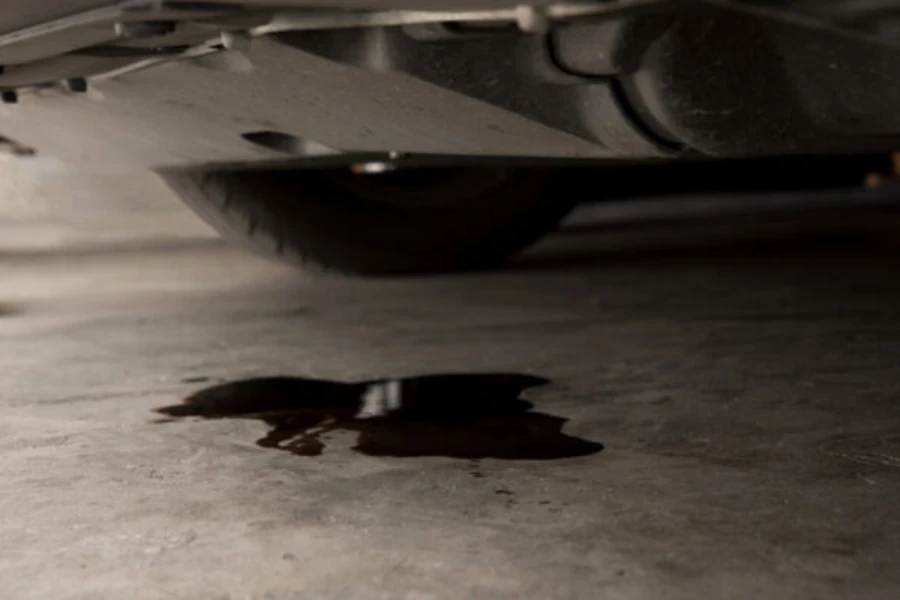 Though oil leaks are also seen in models with the M272 engine, they are primarily associated with vehicle aging. Inspect plugs for the camshaft adjuster magnets for signs of oil. If oil leaks to electrical connectors, it may damage the wiring harness and lead to a hefty repair bill.
Other factors that may contribute to oil leaks include oil cooler seals and aging oil separator covers. Oil leaks are usually evident via:
Low engine oil levels
Smoke in the engine
Visible oil drops
The smell of burning oil
Solving an oil leak requires replacing the leaking part with a new one. Repair costs will depend on the extent of the leak. New oil cooler seals and separator covers are affordable and easy to replace.
Engine misfires
M272 engine misfires occur when one of the cylinders doesn't produce enough power to run the engine. When an engine misfire occurs, one may realize a loss of power, rough idling, or a shaking engine at low rpms. Other symptoms include a stalled engine or gasoline smell from the exhaust.
Old spark plugs are among the top reasons for engine misfires. After 60,000 miles, spark plugs need replacement, and running an engine past 60,000 miles with the original spark plugs may cause problems. Fault codes that may indicate spark plug issues are P0300 to P0312.
Other causes of engine misfires include ignition coil failures due to loose connections, corroded wires, bent terminal pins, or a defective mass air flow sensor, displaying error codes P0100 to P0104, P0171, P0411, or P2011.
Replacement of the old parts, such as the 12 spark plugs, ignition coils, and mass air flow sensors, with the correct OEM parts should help to solve engine misfires.
Conclusion
The most common issues relating to Mercedes-Benz M272 engines involve the balance shaft, manifold thermostat, oil leaks, and engine misfire problems. Visit Alibaba.com for spare engine parts for the Merceded-Benz M272.
Was this article helpful?