Although it emerged from the afterthought of traditional fashion shows and designer collections, street style has become the root of today's culture, surpassing runway limits to greatly influencing brand and marketing strategies.
While street style looks different in different parts of the world, the fine mix between urban fashion, luxury, and sustainability distinguishes it from other fashion trends. Moreso, young people can explore their creativity and taste in apparel thanks to the blend of several aesthetics in streetwear fashion.
So read on for six fantastic street style trends businesses can harness to captivate fashion consumers, boost sales and elevate their market presence in 2024.
Table of Contents
An overview of the global streetwear market
Six street style trends to glean in 2024
Final words
An overview of the global streetwear market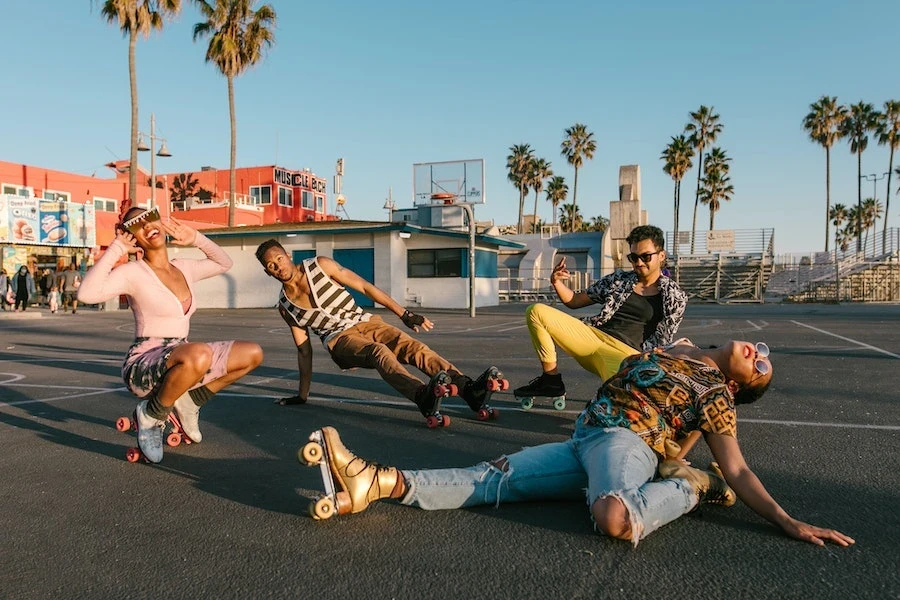 Market size
Based on research, the worldwide streetwear market size had an estimated worth of US$ 187 billion in 2022 and is anticipated to grow at a 3.52% compound annual growth rate (CAGR) to US$ 230 billion by 2028. The major market drivers include the increased demand for casual clothing, ease and availability of products via online shopping, and growing numbers of social gatherings that inspire consumers to purchase fashionable apparel and accessories.
Additionally, fashion enthusiasts demand something new and trendier each day, and the rise of casual though fashionable clothing satisfies this demand, thus aiding the market growth.
However, the pandemic threatened to dampen market growth. Even as the post-pandemic effects die down, volatile consumer preferences, especially in the presence of alternatives, may significantly cause market decline due to the inability to keep up with the change in demand.
Geographically, the North American region dominates the streetwear market due to its large population and increased purchasing power. Moreover, many consumers have switched to genteel attire, causing several industries to produce streetwear to keep up with the region's demand, encouraging market investment.
Six street style trends to glean in 2024
Bohemian beauty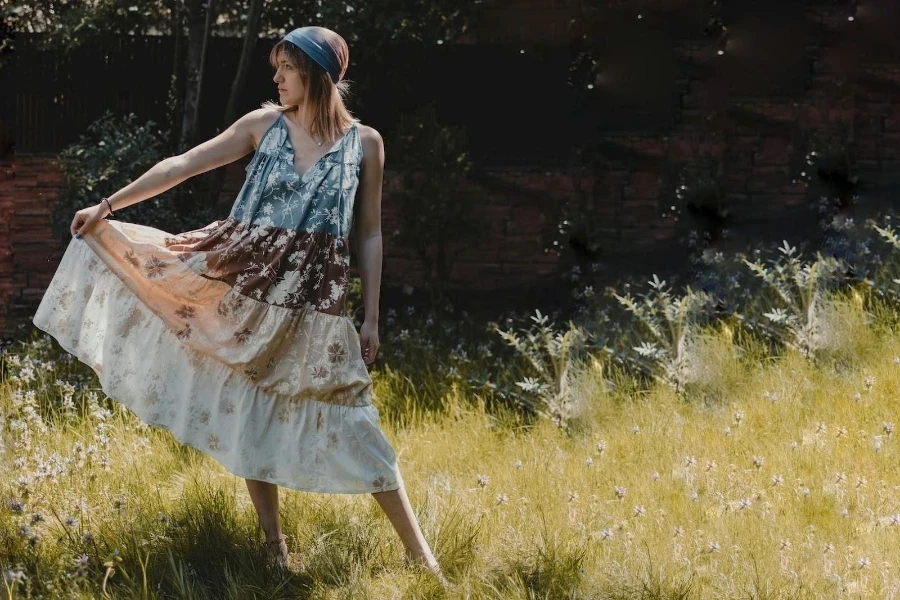 Bohemian-loving persons are bold, free-spirited, creative people who are unashamed to express their style with a hint of the unusual. This captivating trend embraces a combination of vintage and modern clothing pieces, encompassing unconventional textures, embroidery, floral prints, macrame, fringe, and color tones resembling earth/jewels to create stunning pieces.
Picture a flowing, floral-print maxi dress with bell sleeves and refined embroidery or an off-shoulder peasant top in a soft blue hue paired with distressed denim jeans. Brands may offer products in this category, such as plaid flannels, tie-dye shirts, maxi dresses, floral prints, embroidered denim jackets, leather jackets, and fringe accessories.
Chic style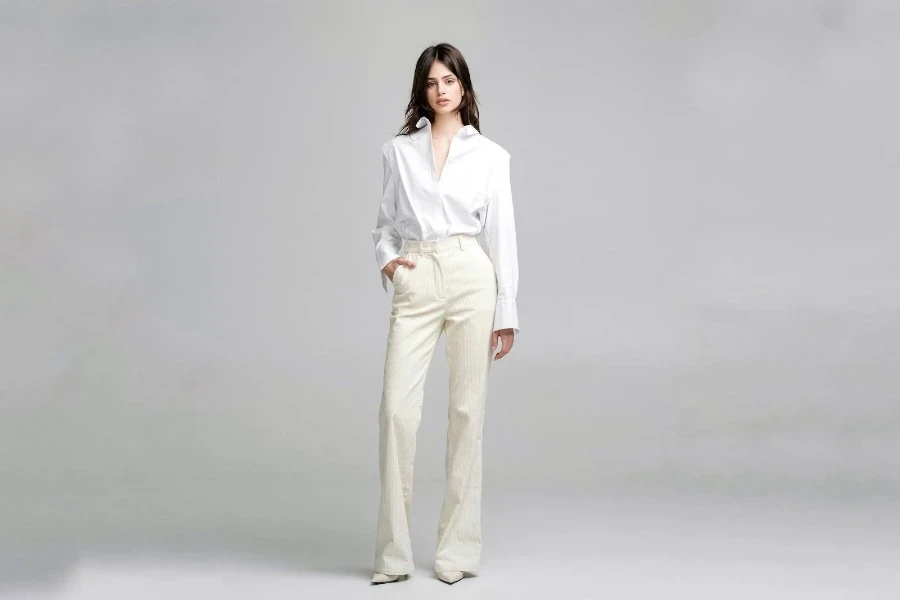 This women's street fashion trend is about effortless elegance, sophistication, and a touch of Parisian flair. It's an impeccable fashion sense, capable of turning heads when women stroll down the bustling city streets.
Chic style masters the art of looking polished and put together without seeming like a try-hard. Plus, it's a timeless and versatile trend compatible with various occasions, from casual outings to formal events. But the key to pulling it off is creating a harmonious balance between classic pieces and trendy accents.
What about the wardrobe essentials for this chic style? A tailored blazer is a must-have—it instantly elevates any outfit, giving it that powerful, boss-lady vibe. Ladies can pair it with a simple white tee and well-fitted jeans for an effortless look.
Dresses and skirts are also part of the chic style repertoire. One classic choice is a little black dress, but women can experiment with other neutral colors or subtle prints. Midi skirts and A-line dresses are other flattering options for this trend.
Vibrant colors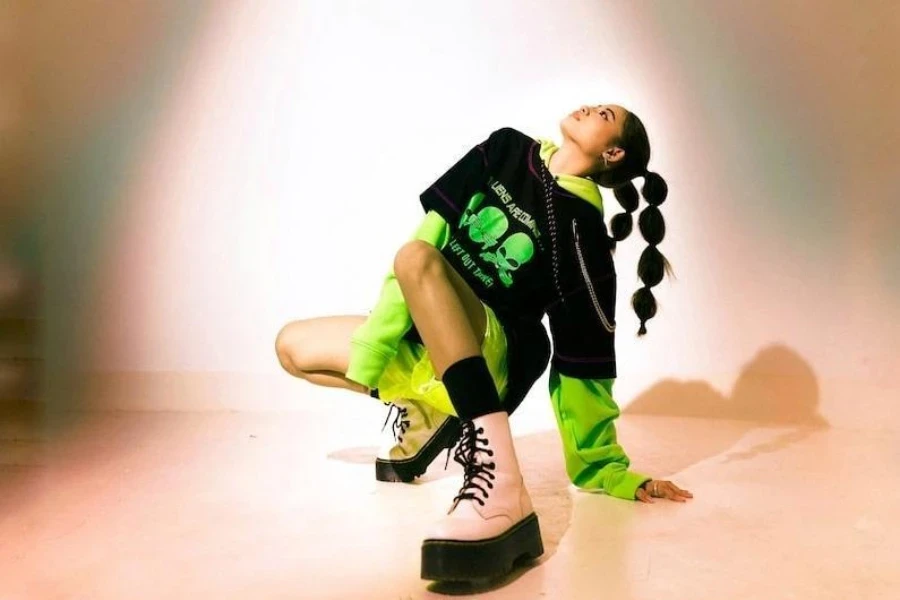 Bold and eye-catching, the vibrant color trend is compatible with elements of other styles like throwback and equestrian for surprising looks. It usually involves clothing in bright and saturated colors like green, blue, orange, red, and yellow. This style is popular in summer and casual fashion and is known for its energetic and exciting dynamism.
Consumers may mix and match different shades to create fun looks or wear uniform color outfits with vivid hues and bold patterns to express their fashion taste. Consider a bright neon green hoodie with matching shorts and orange sneakers to compliment, or a sunny yellow crop top matched with high-waisted, wide-leg trousers in coral.
Businesses can sell many pieces to statement-seeking fashion enthusiasts to enhance their reputation and maximize profit. These include: color-blocked jumpsuits, graphic-printed tops, flowing maxi dresses, and bold skirts.
The rocker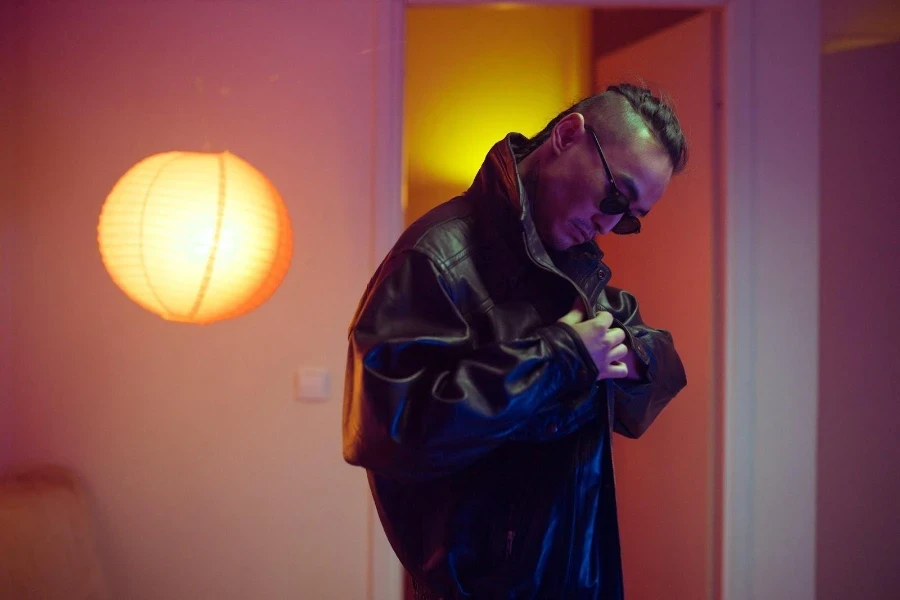 This killer men's street fashion trend channels a rebellious and edgy attitude. Consider a rock concert, the bright stage lights and the crowd roaring with energy. That's the kind of vibe that fuels this trend.
Rocker style is about embracing the inner rockstar and adding an attitude to everyday streetwear. It mixes bold and daring elements with a touch of grunge and a whole lot of confidence.
Leather jackets are a quintessential staple of this look—they instantly add that rough and rebellious edge to any outfit. Men can also wear classic black or experiment with bolder colors like deep burgundy. Distressed denim jackets also work for a more laid-back feel.
Speaking of denim, ripped and distressed jeans are a must-have in the rocker-style arsenal. They add a raw and effortless feel to any ensemble, and consumers can pair them with band tees or graphic tops.
Hippie outfits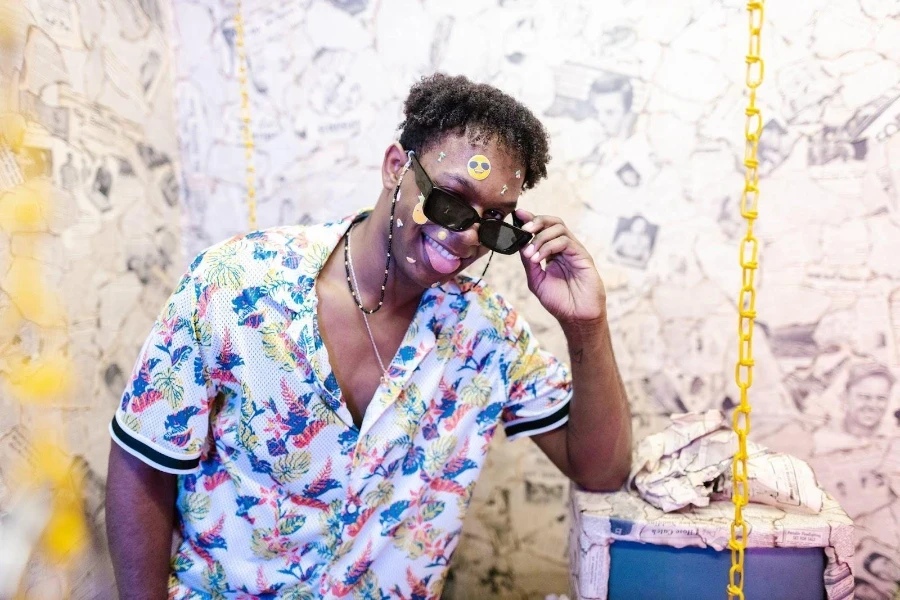 Hippie outfits originated from the 1960s and 1970s subculture, widely recognized as one of the most famous in history. It shares some similarities with the bohemian style, using bright and gender-neutral colors to give an earthy and cheerful vibe to fashion-conscious individuals seeking nostalgia.
One essential item to leverage in the trend is bell-bottomed pants, which buyers can match with flowy shirts or fringed jackets for a retro flair and vintage feel to their outfit.
Additionally, businesses can curate voluminous tops, tie-dye tops, floral pattern shirts, paisley prints, and leather vests. Customers can style them with several bottoms, including but not limited to jeans, wide-leg pants, and even tailored suit pants.
Hip-hop style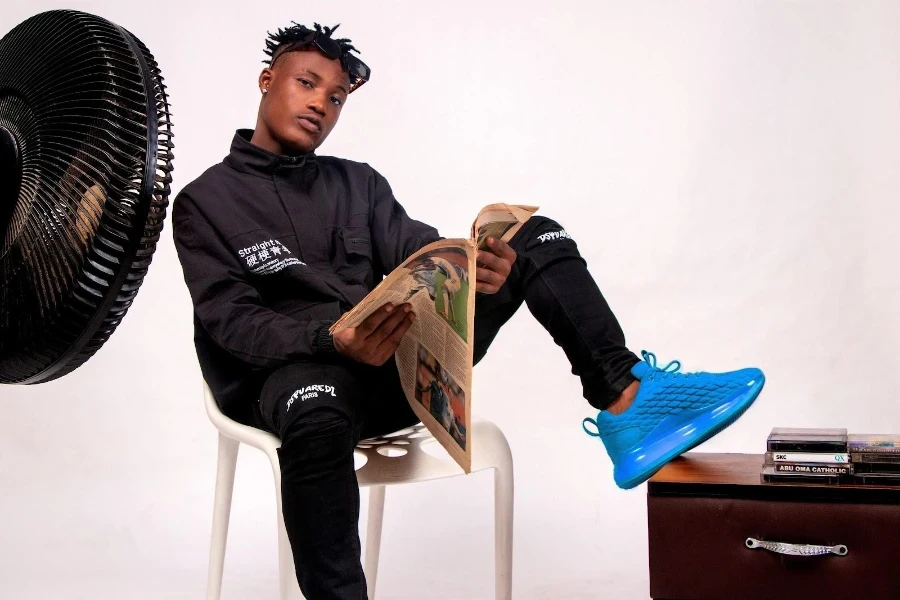 This dynamic street style, or "big fashion," can be traced back to the African-American subculture, majorly in large US cities like New York and Los Angeles with vibrant music and art communities. It's all about mixing streetwear with an artistic edge to create an effortlessly cool vibe.
This style heavily emphasizes comfortable clothing, incorporating majorly loose-fitting and oversized garments that allow customers to move easily. These include track jackets, oversized graphic tees, and baggy cargo pants.
Another great pair to sell is the streetwear-inspired hoodies and baggy joggers with plenty of room. Shoppers find this ensemble perfect for casual occasions like parties, uni classes, chill hangouts, and even sporty activities.
Final words
These unique trends present many business opportunities to thrive in the fashion industry. By combining one or more of these trends, businesses can boost brand image and cash out from the various fashion subcultures by tapping into their loyal fan bases.
The fashion industry is ever-evolving, and consumers' preferences are constantly changing. Hence, the streetwear landscape is poised for innovation and creativity, and businesses that leverage these trends can secure their relevance and competitiveness in the growing market.
Was this article helpful?