Customers in this digital era crave reliable and high-performing hard drives. For instance, tech experts, content creators, gamers, and other professionals seek robust storage solutions that can provide unparalleled data management capacities and enable seamless productivity and fast data access. This guide will explore the multiple top-tier hard drive options on the market, explaining their technical features and real-world performance to facilitate informed decision-making. 
Table of Contents
Hard drive market size and potential
Best hard drives on the market
Target customer segments for hard drives
Conclusion
Hard drive market size and potential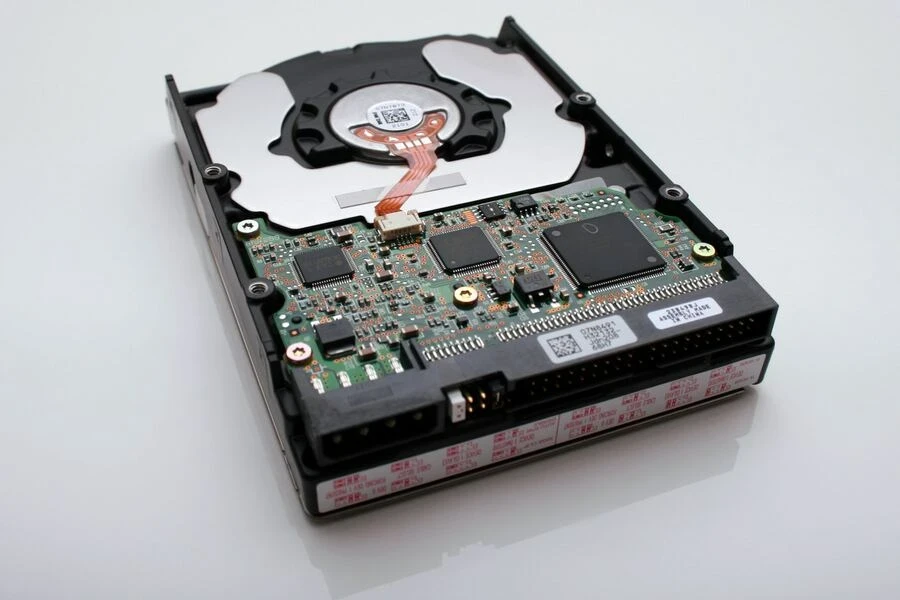 The global hard disk drive (HDD) market was estimated to be worth US $36.5 billion in 2022 and will reach US $40.88 billion in 2023. In addition, it is projected to grow at a CAGR of 12% between 2023-2033, reaching US $126.97 billion. Moreover, the HDD market accounts for 55% of the global data storage market.
This rapid market growth is related to multiple factors, including:
High volumes of data generated by individuals, businesses, and organizations are driving the demand for storage solutions, such as HDDs
The offline nature of HDD storage technology and the adoption of magnetic storage systems is helping to reduce exposure to cyber-attacks
HDDs provide high storage capacities and are cost-effective, making them practical options for cloud service providers and data centers that require vast storage to host and manage their clients' data
Best hard drives on the market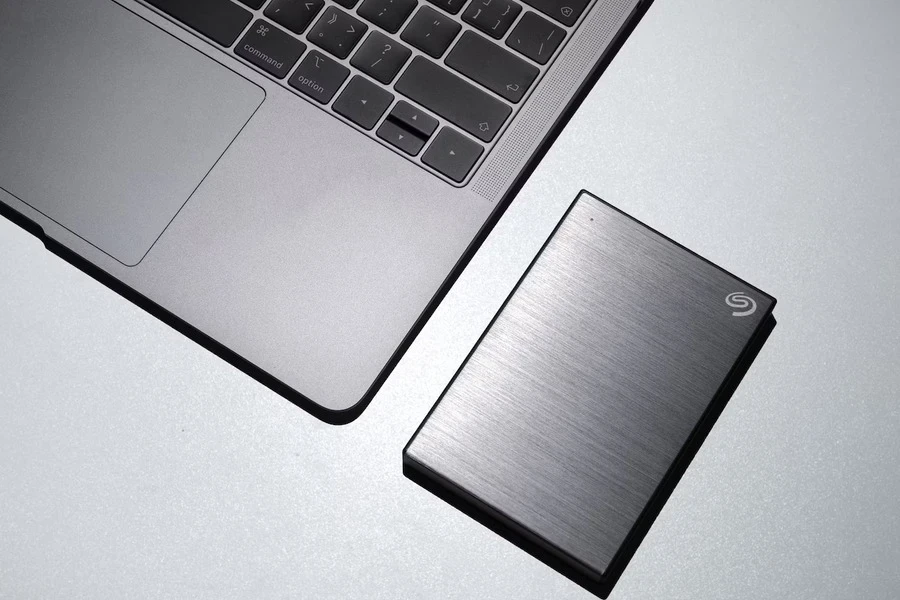 Understanding the features of top-selling hard drives on the market is a strategic advantage for businesses. This carefully curated selection looks to delve into the industry's best-performing hard drives, providing insights into their features to help retailers offer customers the most dependable and cost-effective storage solutions.
Western Digital (WD) – My Book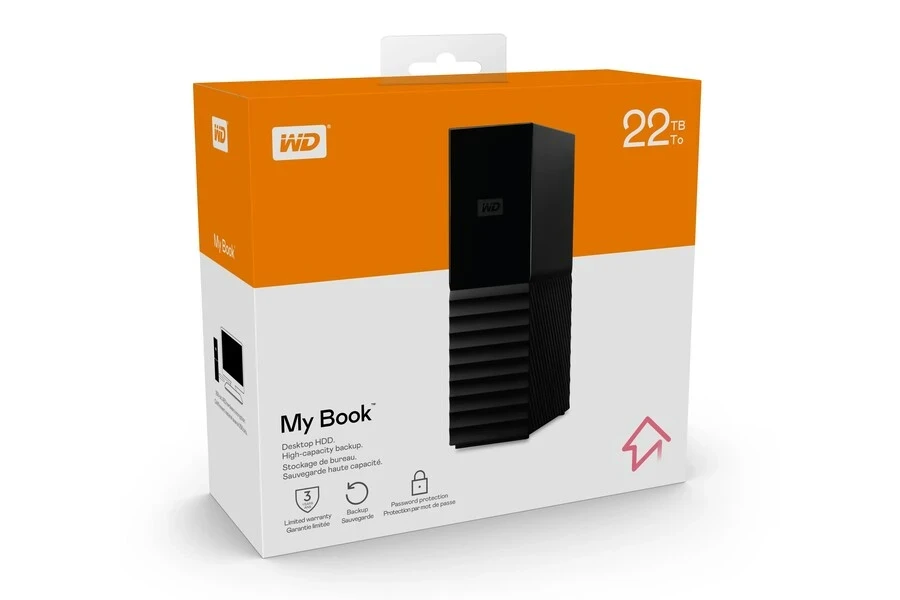 The Western Digital My Book is a reliable and spacious external hard drive perfect for storing and backing up large amounts of data. Its fast transfer speeds and compatibility with both Windows and macOS make it a solid choice for users seeking dependable storage solutions.
Features
HDD capacity of 4-22TB
Runs on USB 3.0
Rugged and stylish aesthetic
Best HDD for general use, covering a varied range of consumer needs
256-bit AES hardware encryption
Pros
Includes encryption and password protection
Variety of capacities
Provides simple upgrade solutions
Compatible with Windows and MacOS
Cons
Requires external power adapter
It has a large factor form, which may limit its portability
Seagate – IronWolf NAS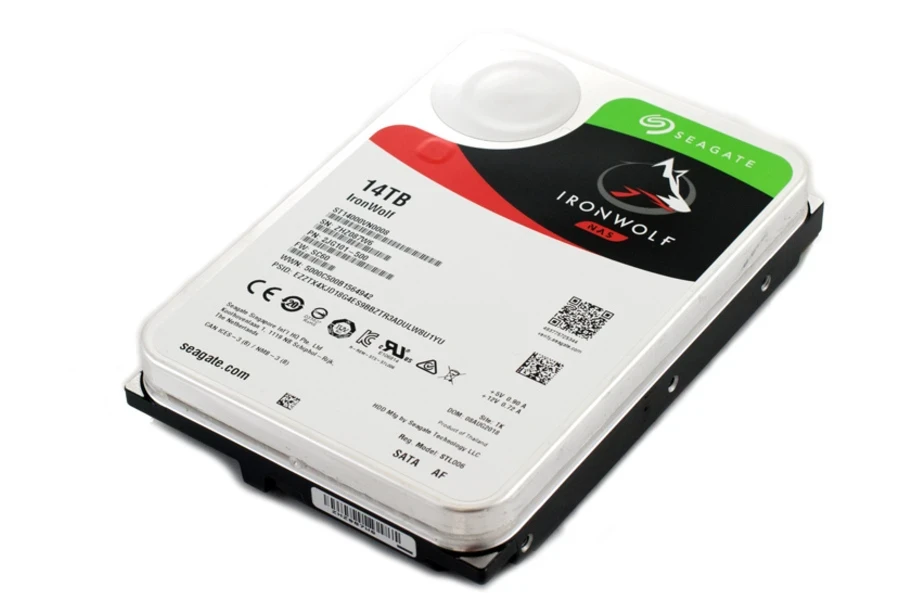 The Seagate IronWolf NAS HDD provides storage solutions for businesses and individuals using network-attached storage (NAS) devices. They offer excellent performance, high durability, and compatibility with RAID configurations, making them dependable options for users looking to build or upgrade their NAS setups.
Features
Runs on SATA 6Gbps interface
Massive storage capacities, ranging from 1-22TB
7,200 RPM disk speed
Designed to provide 24×7 performance
Pros
RAID optimization
Some models have data recovery systems
High-capacity options
Cons
More expensive than non-NAS drives
NAS limited maximum performance
Seagate – BarraCuda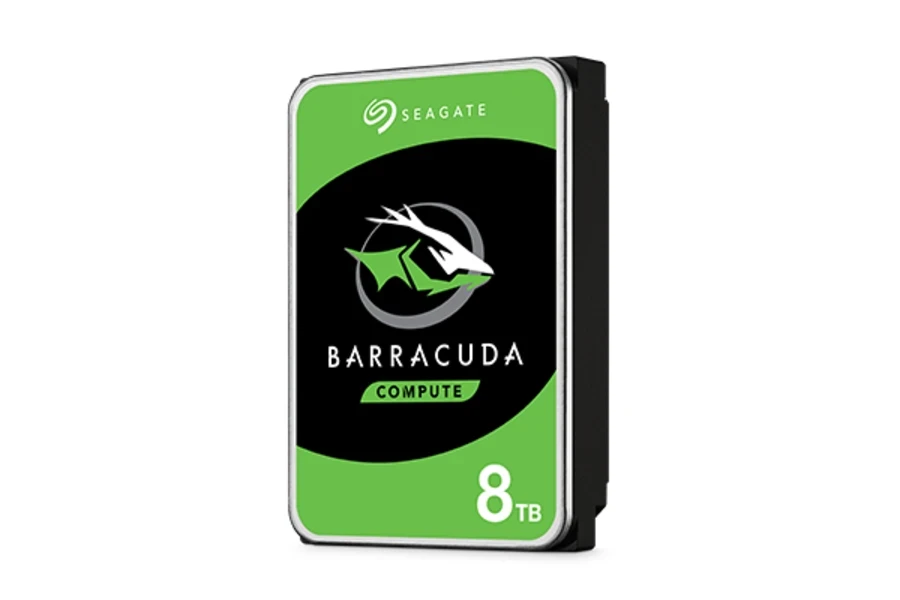 The Seagate BarraCuda HDD offers an impressive gigabyte-per-dollar ratio by blending high performance and affordability. They are also equipped with multi-tier caching technology (MTC), which optimizes data flows, leading to faster read and write performance and improved load and application times.
Features
1-8TB capacity
7,200 RPM disk speed
Run on SATA 6Gbps interface
Up to 128MB cache
Available in 2.5-inch for up to 5TB capacity and 3.5-inch for up to 8TB capacity
Pros
Fast data transfer and reading
Good balance of price and performance
Versatile use for desktops, laptops, and gaming consoles
Cons
WD – Blue HDD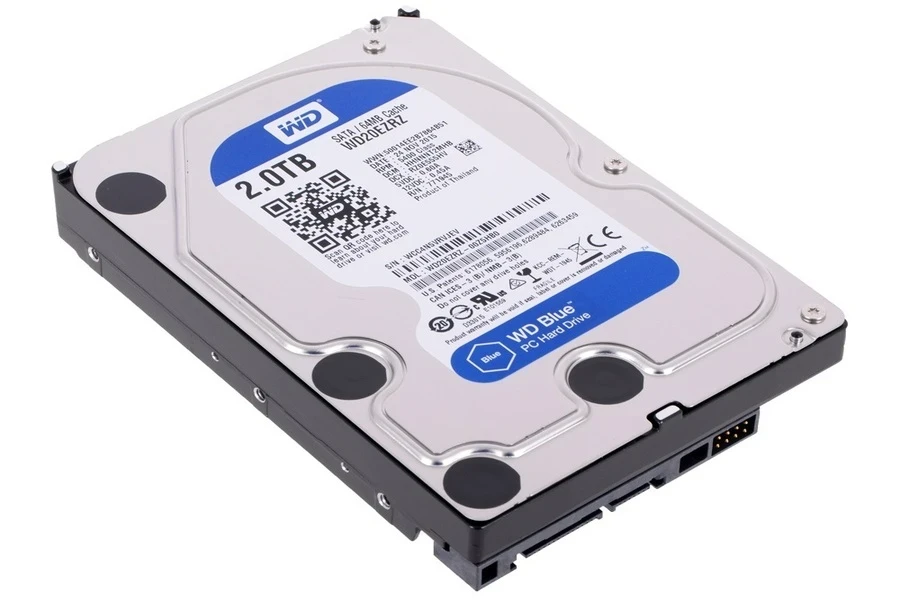 The WD Blue HDD is designed to provide reliable, everyday computing solutions. They are best used as primary drives for desktop PCs and office applications. They are compatible with Windows and MacOS systems and have different cache sizes and capacities to ensure excellent hard drive choices to meet customer needs.  
Features
Storage capacities range from 500GB to 8TB
CRM recording technology
7,200 RPM disk speed
Run on SATA interface
Up to 150MB/s transfer rate
3.5-inch form factor
Pros
Compatible with Windows and MacOS
Low power consumption
Designed for everyday use
Cons
Seagate – Exos X20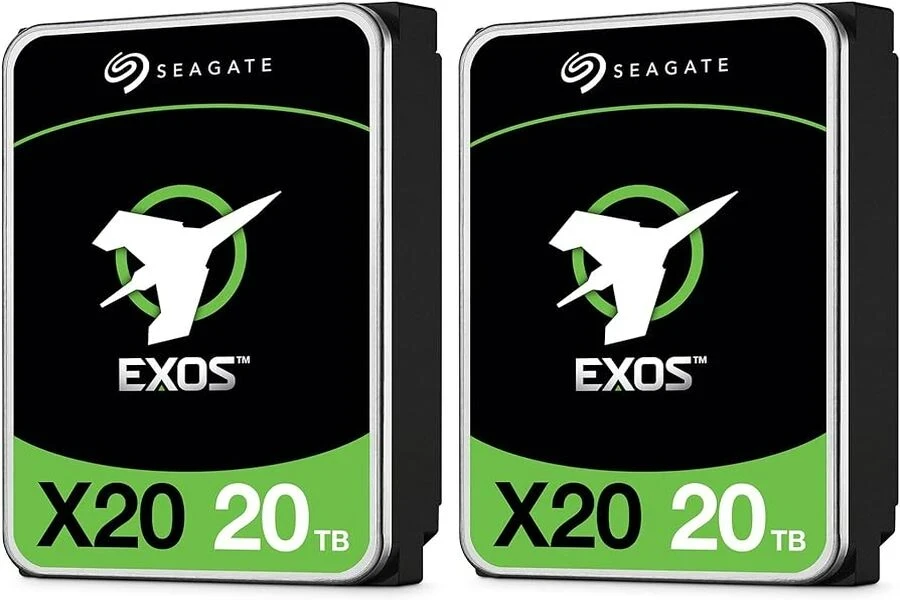 The Seagate Exos X20 HDD is designed to be innovative, responsive, and scalable. They provide a massive storage capacity at a high performance and efficiency, thus building customer confidence. In addition, the use of the SATA model facilitates large data transfers and low latency.
Features
20TB capacity, 3.5-inch enterprise hard drive
Users can choose between SATA 6Gb/s or SAS 12Gb/s interface
7,200 Perpendicular Magnetic Recording (PMR)
Available in two versions: self-encrypting drive (SED) and standard
2.5 million hours reliability rating for mean time between failure (MTBF)
550TB workload limit (TBC)
Pros
High storage capacity
Enterprise-grade reliability and performance
Advanced data protection features
High workload capability, making it suitable for firms processing and storing vast amounts of data, such as data centers
Cons
High cost
Not optimized for consumer use
WD – Black P10 Game Drive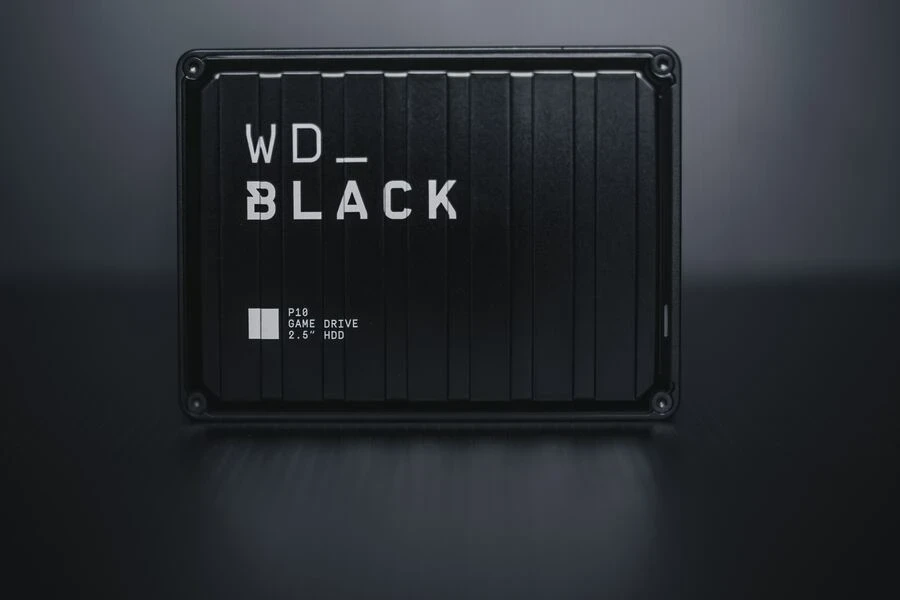 The WD Black P10 Game Drive was primarily designed for gamers seeking extra storage for their console or PC. It is a top-tier external hard drive with a storage capacity of up to 5TB, enabling gamers to store their performance-enhancing tools and expand their game libraries.
Features
Designed for gamers and is compatible with PlayStation 4 & 5, Xbox Series X|S and Xbox One
Storage capacity ranges from 2TB to 5TB
Up to 5Gb/s transfer rate
Appropriate for Windows 10+ and macOS 11+ users
Run on USB 3.2 Gen 1 interface
Pros
Portable
Enables fast access to users' game library
High-performance HDD that helps optimize users' console or PC gaming experience
Cons
Requires Separate USB Type-C cable
Seagate – Skyhawk AI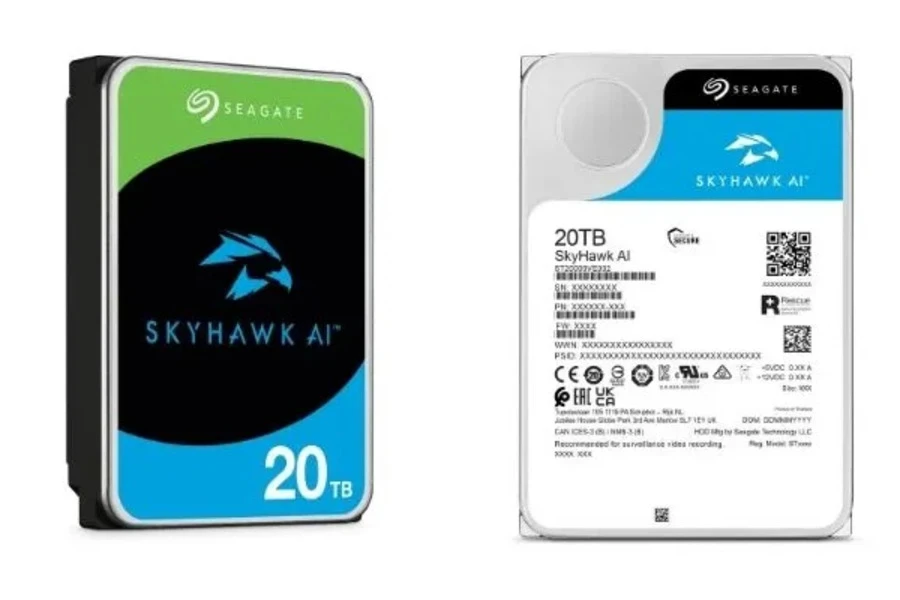 The Seagate Skyhawk AI is an exceptional surveillance-focused hard drive tailored for demanding video applications. It has AI-optimized features, including AI video analytics, that make it an ideal choice for security systems that require continuous, reliable recording and analysis of high-definition footage.
Features
Best for surveillance systems
Storage capacity ranges from 8TB to 20TB
Utilizes CMR recording technology
Run on SATA interface and 3.5-inch form factor
7,200 RPM disk speed
Pros
High performance facilitated by advanced AI features
High workload capacity with a rate of 550 TB/yr
5-year warranty
Cons
What makes these hard drives the best
These hard drive models stand out in the market due to their shared commitment to quality, performance, and reliability. For instance, they offer fast write and read speeds with disk speeds of 7,200 RPM, ensuring quick access to stored data. They also have storage capacities ranging from 5TB-22TB, providing adequate space for personal, professional, and commercial use.
In addition, HDDs such as the WD My Book, Seagate IronWolf NAS, and Seagate Exos X20 provide advanced data security and protection features. This helps prevent data loss and unauthorized access and ensures compliance with data regulations. Therefore, these recommended hard drives cover most consumer needs, whether it's safeguarding personal memories, building a network-attached storage system, seeking cost-effective internal storage, or demanding enterprise-level performance.
Target customer segments for hard drives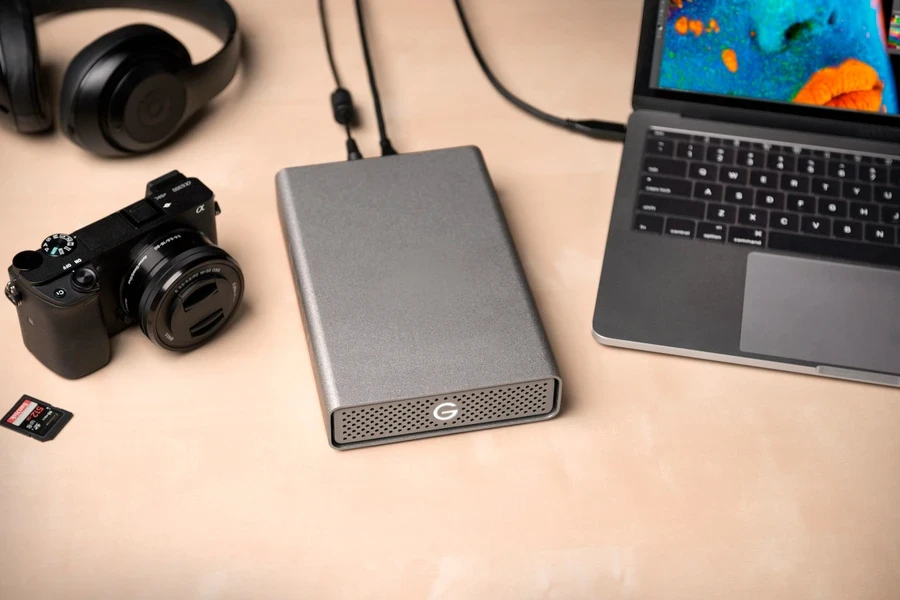 General consumers
This customer segment comprises everyday consumers who use hard drives for personal purposes. For instance, they may need storage solutions to back up family photos, videos, documents, and general data. General consumers often prioritize factors such as their data storage needs, compatibility, affordability, ease of use, and reliability when selecting a hard drive.
Gamers
Gamers represent a niche but sizable market within the hard drive industry. They require additional gaming consoles or PC storage to store large game files, updates, and multimedia content. Some critical considerations for gamers when buying hard drives include speed, performance, storage capacity, and compatibility with gaming platforms.
Enterprises
This consumer segment includes organizations and businesses that require robust and scalable storage solutions to support data center operations, server farms, and other aspects of their IT infrastructure. High capacity, data security, reliability, scalability, and compatibility with enterprise-level storage systems are paramount for enterprises. They often require drives that can operate continuously, ensuring minimal downtime and optimal performance.
Content creators and professionals
These consumers include creative professionals such as photographers, videographers, designers, and engineers. They rely on hard drives to store large multimedia projects and work-related files. Thus, speed, durability, and large storage capacities are crucial. In addition, many professionals also seek drives that support data redundancy, such as RAID configurations, to protect against data loss.
Surveillance systems
Surveillance and security companies, individuals, and businesses that need storage for video surveillance cameras make up this segment. Video surveillance generates vast amounts of data, so high capacity is essential. These systems often require support for continuous recording and playback, making durability, reliability, and optimized write-intensive performance key considerations.
Conclusion
With the rapid development of data technologies, hard drive companies continue to create innovative models tailored to various industries. As a result, the market boasts many types of hard drives, which can frustrate buying decisions. However, some HDDs, such as WD My Book, Seagate IronWolf NAS, Seagate BarraCuda, WD Blue, Seagate Exos X20, WD Black P10, and Seagate Skyhawk AI, stand out due to their superior features. They're noted for their wide range of storage capacities, price points, form factors, and interfaces. They also vary in capabilities and features, which helps meet the needs of different customer segments. 
No matter what type of drive you're after, visit Alibaba.com to explore cost-effective and high-quality options.
Was this article helpful?