Technology has become an indispensable part of our lives. From palm-sized devices to televisions, it's not wrong to say that our devices today are much "smarter" than they were a decade ago.
Even kitchens are being brought under the influence of smart tech, which could be seen as one of the greatest blessings for busy households with lots to prepare. 
This article explores the key devices that are allowing kitchens to become more efficient than ever. So read on for the top seven smart kitchen tools to know in 2023! 
Table of Contents
Smart kitchen appliances market size
7 Best smart kitchen tools of 2023
Things to consider when building a smart kitchen
Final words
Smart kitchen appliances market size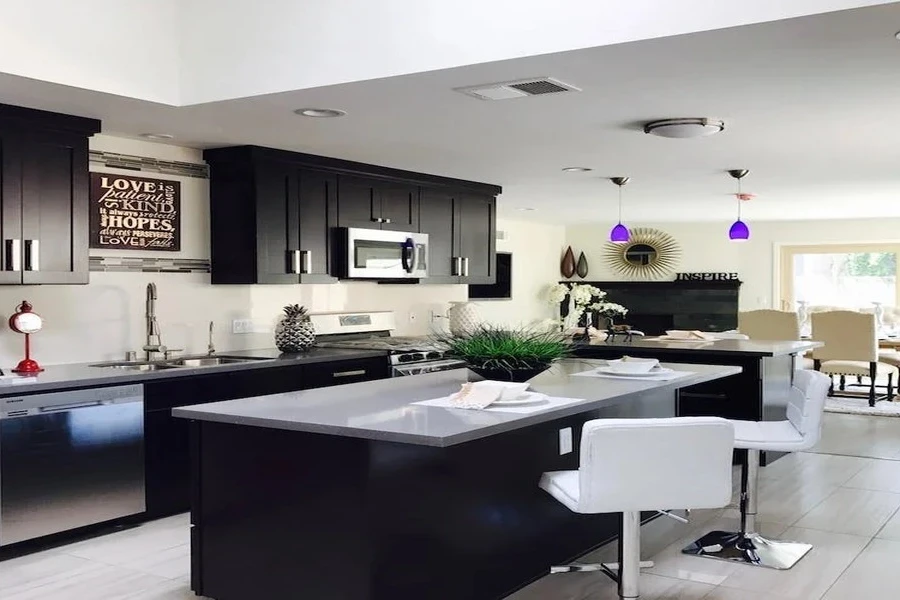 The market for smart kitchen appliances is expected to expand this decade. In 2020, it was worth about US$ 13.79 billion, and it's predicted to reach more than US$ 47 billion by 2028, growing at a compound annual growth rate (CAGR) of 19.2% per year.
In the future, smart appliances are expected to become more popular in all household appliances. In a smart kitchen, many gadgets, such as smart fridges, microwaves, and cookers, allow people to cook without using their hands. These appliances have made cooking much easier and less time-consuming.
Another reason why smart kitchen appliances are growing in popularity is because they help keep people safe. They can alert homeowners about things like an open fridge door or if food is burning on the stove, preventing accidents and potential damage.
In addition to safety alerts, smart kitchen appliances provide users regular maintenance notifications and performance checks. This helps owners keep track of their appliances and ensures everything works properly. These features make cooking more enjoyable and create a comfortable environment for the owners.
7 Best smart kitchen tools of 2023
Home automation systems have gained quite a lot of attention in recent years because they improve living standards and enhance safety. Food preparation is also a chore that has benefited from the latest inventions.
Here is a list of smart kitchen tools for 2023 that are anticipated to be in high demand this year:
Multifunctional vegetable cutter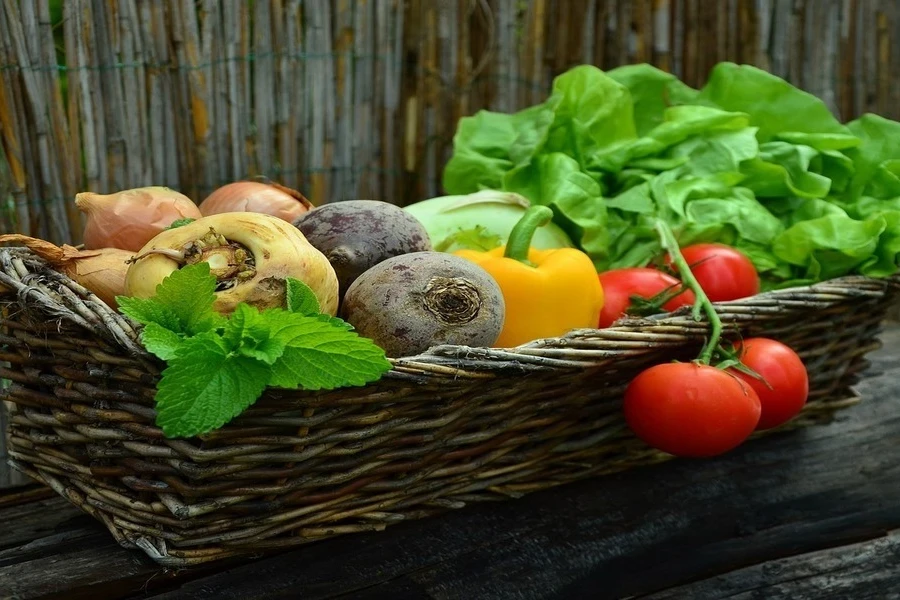 The hassle and time-consuming task of cutting veggies can be quite frustrating. A smart cutter is the cure to all such woes. Its high-quality stainless steel blade offers exceptional sharpness. Most of these cutters are designed to ensure clean and precise cutting every time. Some even provide the option of adjusting the size and thickness of the vegetables according to the culinary needs.
It is, thus, essential for the wholesalers to scan the market before bulk-buying vegetable cutters. Evaluate the features offered by different smart vegetable slicers. For example, the search for multifunctional vegetable cutters amounted to 4400 average monthly searches in 2023 (Google Ads). This was quite high, and showed how people are looking for cutters with varying qualities. 
Wholesalers should look for qualities like adjustable sizing, several cutting styles (slicing, dicing, julienning), and their potential to handle different types of vegetables. Market needs may vary, so it is integral for the cutter range to stay relevant.
Microwave rice cooker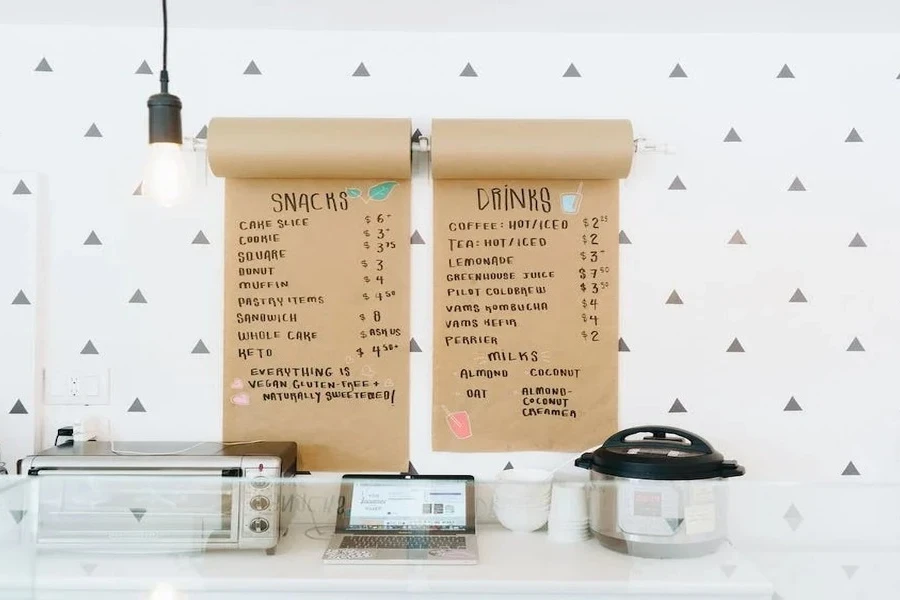 Rice cookers can save time by cooking rice faster than the conventional methods. They use less energy than cooking rice on the stovetop, and this is their unique selling point. It is also true that rice cookers are expensive and have lower capacity, which makes them unsuitable for cooking large quantities.
Wholesalers should carefully study the market and invest in cookers that will likely increase sales. According to Google Ads, the average monthly search for microwave rice cookers amounted to 14800. This shows how people are highly interested in this product.
So, they must ensure that the cookers meet users' needs and offer an efficient cooking process. A user-friendly interface and intuitive controls can contribute to smoother operations and reduce the learning curve for the prospects.

Flexible cutting boards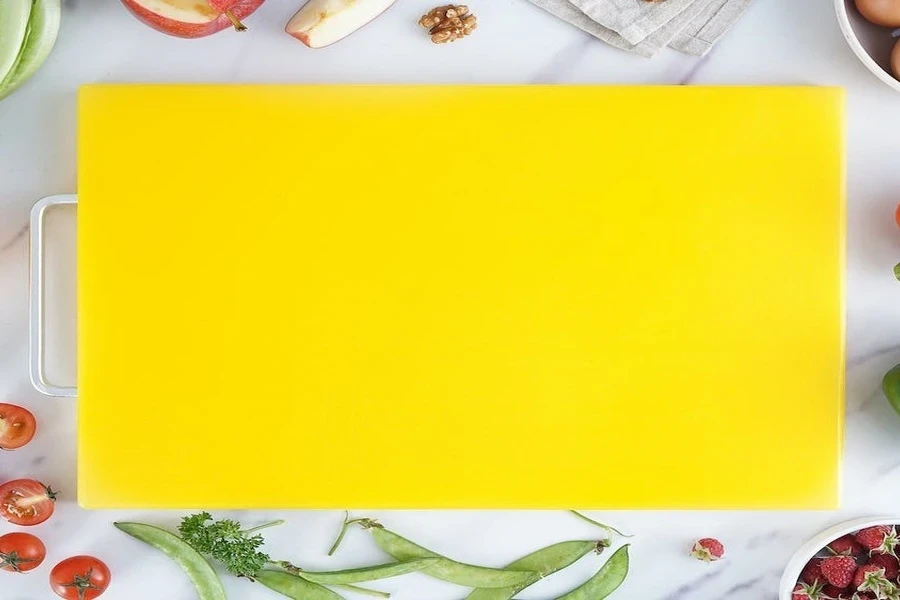 A cutting board is indispensable in every chef's arsenal. It provides a safe and clean spot to cut meat and vegetables when cooking meals. Given that cutting boards are used extensively, the right one can make food preparation much easier.
Conventional boards are made of wood, glass, or plastic. These materials have their share of drawbacks. For instance, wooden ones are bulky, and glass boards have a hard surface that could dull the knives. Flexible silicone boards are a notable kitchen innovation. The hygiene, ease of use, non-slippery surface, and anti-bacterial properties have contributed to their popularity.
Evaluating the maintenance and size requirements of the target customers can help wholesalers make the right purchase decisions. Google Keywords Planner shows that the average monthly search for "flexible cutting boards" was 1600 this year. This reveals the spiking consumers' interest in this product.
Smart refrigerator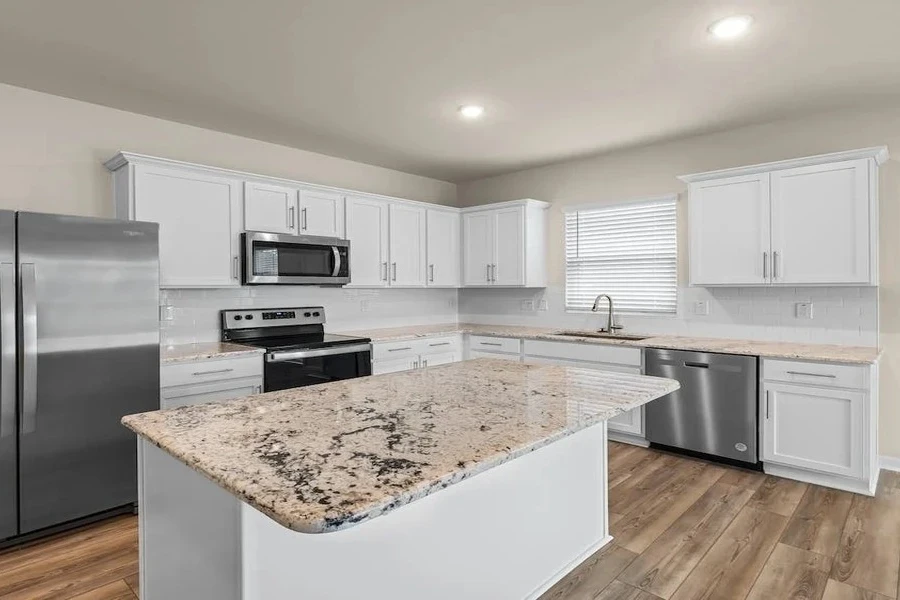 When it comes to smart kitchen appliances, refrigerators are taking the lead. Using a smart refrigerator comes with the perks of having versatile touchscreens, temperature control, maintenance alerts, automated grocery lists, and multiple other tech-savvy features.
Look for refrigerators that can help users monitor remotely, manage inventory, and receive notifications for temperature fluctuations. Of course, each model may vary in its features and capabilities. Thus, the first step is studying the target market's pain points and evaluating their budget limits. This will help select models that are likely to grab prospects' attention.
Google Keywords Planner reveals how there is a worldwide acceptance for smart refrigerators. The average monthly search for "smart refrigerators" was 18100. This figure highlights the high demand in the market.

Smart coffeemaker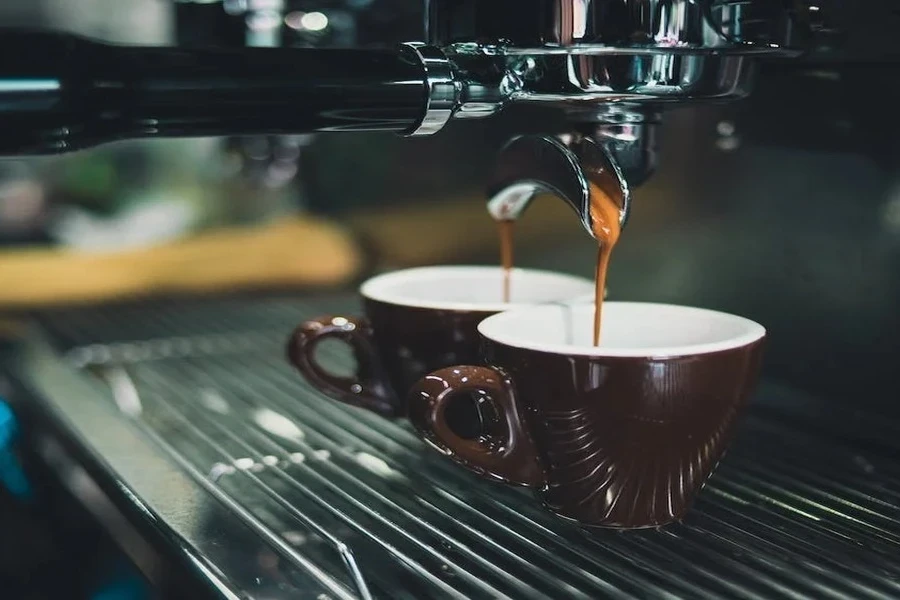 A daily dose of caffeine is a must for many individuals. They can't start their day until they sip through a hot mug of coffee. A smart coffee maker is one of the best investments for such people. It is a machine that makes coffee with the help of a smart device (a smartphone or a virtual voice assistant).
A line of smart coffee makers for the prospects could bring high profits. The key is to invest in reputable brands and read reviews of existing users to gauge the reliability of these machines. Also, check the warranty and whether they provide reliable customer support in case of issues. Note that the demand for smart coffee makers has increased in the past few years. The average monthly search for these amounted to 4400 this year. Hence, an investment in the right models could multiply one's profits and sales potential.
Things to consider when building a smart kitchen
Some things to consider when investing in smart kitchen appliances for the target market are:
Identify what smart means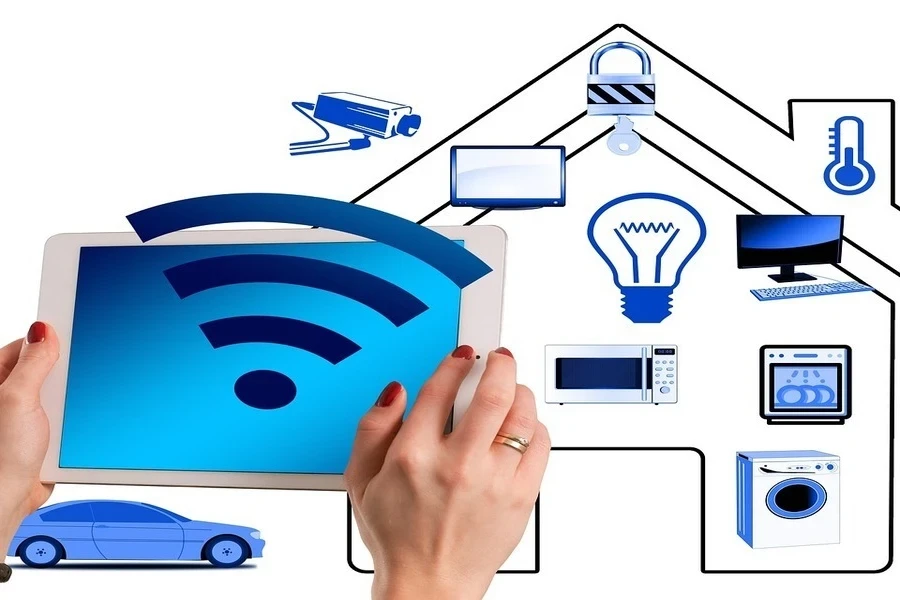 Smart devices refer to gadgets that are connected via the Internet of Things (IoT), WiFi, or Bluetooth. A smart kitchen means the products inside are efficient, precise, and safer than traditional kitchenware. While most smart products require connectivity, others, like flexible cutting boards, are meant to ease tedious tasks.
Figure out what prospects need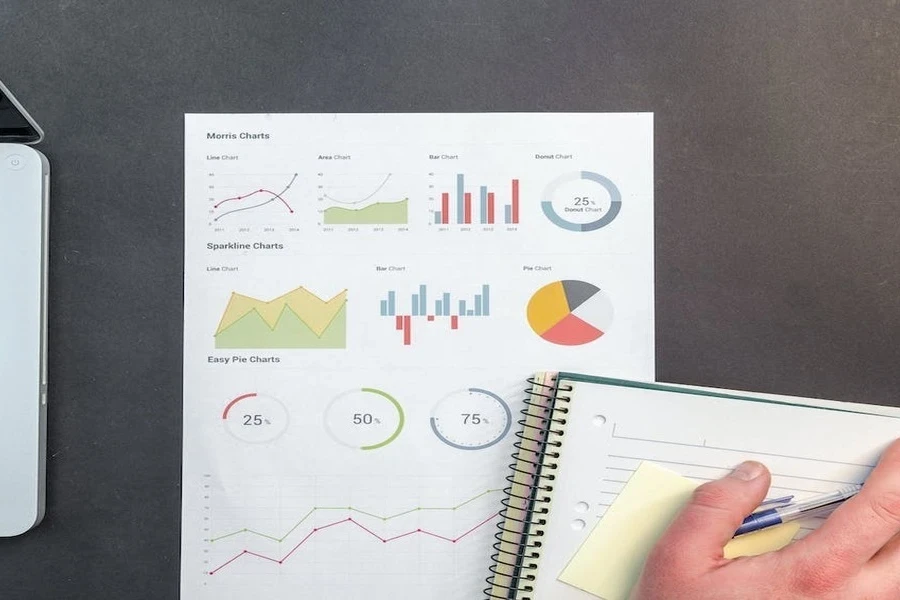 Examining market needs is the foundation of all business endeavors. Once figured out, wholesalers can start small and test the waters. Offering affordable smart appliances will help understand the demand and purchase more accordingly.
Analyze price and return on investment (ROI)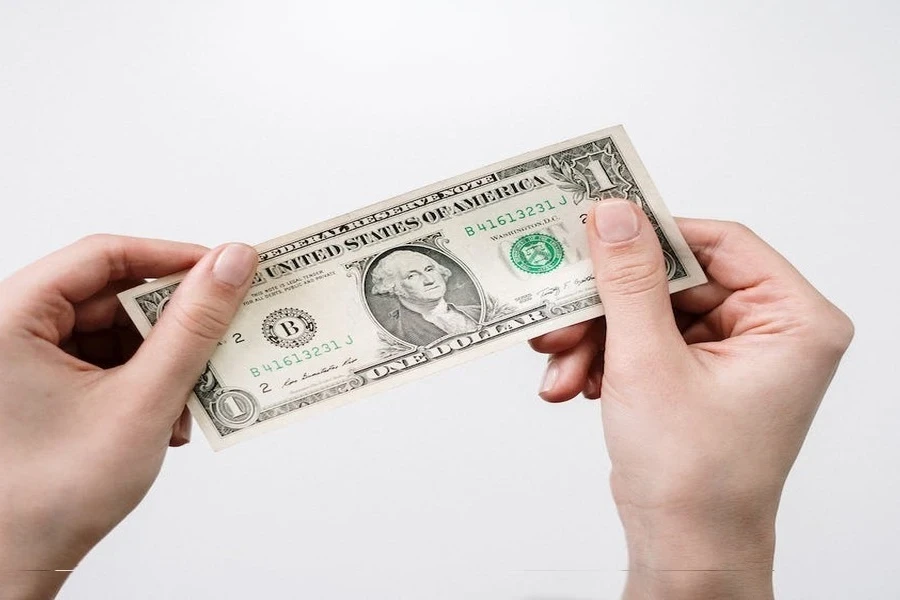 Calculate the cost of smart kitchen tools against potential returns. This can help to determine a safe investment amount.
Final words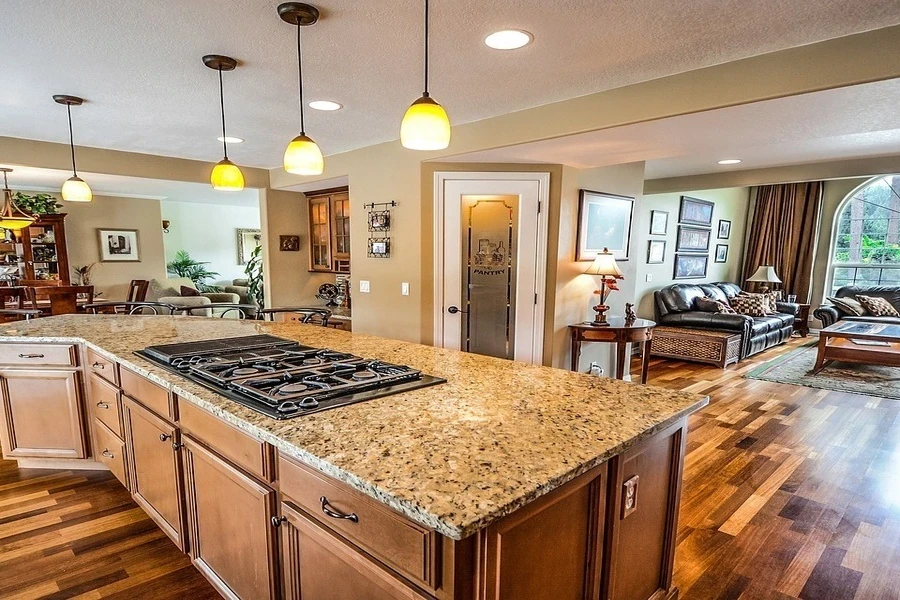 In this ever-evolving landscape of culinary innovation, businesses must stay ahead of the curve. These cutting-edge devices have seamlessly integrated technology into the heart of kitchen spaces, redefining how people prepare, cook, and enjoy food.
The year 2023 marks a significant chapter in the story of smart kitchen tools, one that has ignited a passion for innovation and has transformed cooking into an elevated, seamless, and personalized experience. As technology continues pushing the boundaries of what's possible, people eagerly anticipate the next wave of advancements that will further shape how they cook, eat, and gather around our tables.
It is time for the wholesalers and other businesses in this sector to step out of the conventional mindset and offer innovative products to their prospective buyers. E-commerce spaces like Alibaba.com are a great place to understand what's in and what's not!
Was this article helpful?