As technology continues to infiltrate every aspect of our lives, our kitchens are no exception; people's draw to smart home appliances is helping the kitchen appliance market grow at unprecedented speed.
According to Strategic Market Research, the smart kitchen appliances market was worth US $35.55 billion in 2022 and is expected to grow at a CAGR of 18.5% to reach US $138.33 billion by 2030. 
North America dominates this market with a share of 40%, growing at a CAGR of 16.6%, and is expected to reach US $55.29 billion by 2030.
This surge in demand is due in part to consumers' awareness about the the efficiency smart kitchen appliances can bring to the home.
With this increasing demand, it pays for small businesses and retailers to stock smart devices so as to have a competitive advantage over their competitors. 
Table of Contents
Factors to consider when selecting smart kitchen appliances
The best smart kitchen appliances
Why should customers switch to smart kitchen appliances?
Conclusion
Market drivers
The smart kitchen appliances market is thriving due to several factors. First and foremost, consumers increasingly seek convenience, efficiency, and connectivity in their daily lives. Smart kitchen appliances offer all of these benefits and more.
Additionally, as the internet of things (IoT) ecosystem expands, these appliances become integral to connected smart homes, allowing users to control and monitor them remotely using their smartphones or voice assistants.
Factors to consider when selecting smart kitchen appliances
Today, customers are adopting smart home appliances, from smart toilets to smart lights, at a rapid pace. Before delving into the best smart kitchen appliances, it is important to consider these factors to ensure you stock the right smart appliances for your customers. 
Compatibility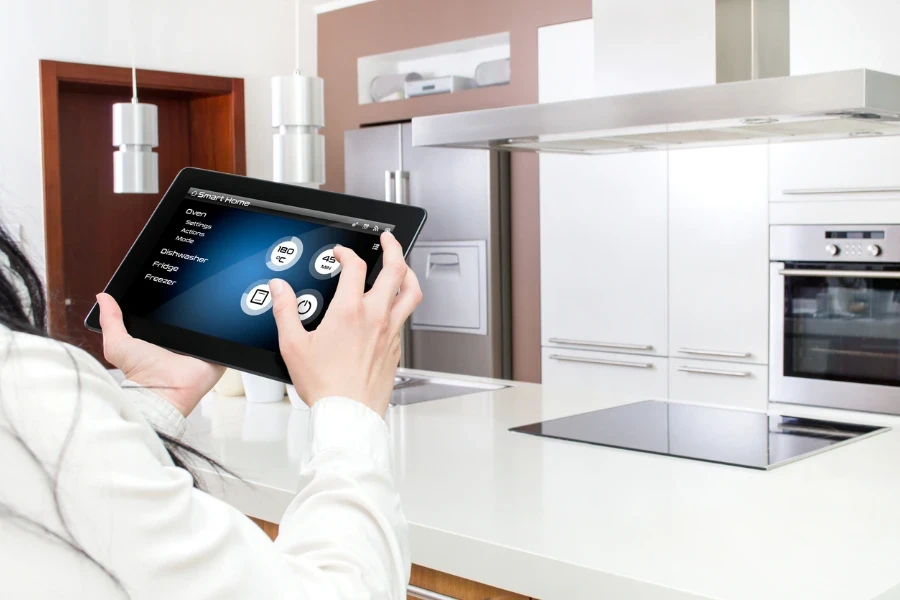 With many people embracing smart homes, ensure you have smart kitchen appliances compatible with most home automation systems. For example, many smart home appliances are controlled via smartphone apps. Therefore, any smart kitchen appliances that you stock should be compatible with most smartphone systems to ensure seamless integration. 
Budget
When stocking smart kitchen appliances, consider your customers' budget. While many smart kitchen appliances exist, some are more expensive than others. As a business, ensure you have appliances spanning different price ranges to cater to all of your customers.
Customers' needs and preferences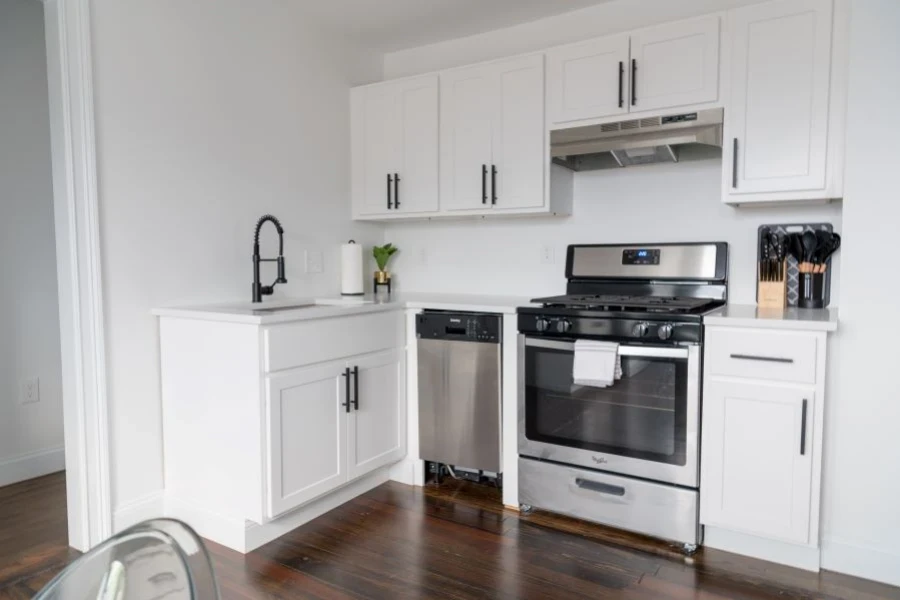 Again, every customer has different needs and preferences when it comes to their preferred smart home appliances. Some customers may want fully automatic appliances, while others want semi-automatic ones. 
Stock as wide a ranfe of kitchen appliances to ensure you cater to a diverse spread of tastes and preferences. Moreover, update your inventory to secure trending smart home appliances.
Energy requirements
With many customers looking for more sustainable and environmentally friendly products, ensure you stock energy-efficient smart appliances to minimize customers' utility costs and carbon footprint.
Size
When choosing smart kitchen appliances to sell, consider the size of the different productss. Users often seek the most ergonomic designs, with size playing an important role in purchasing decisions.
The best smart kitchen appliances
Some popular smart kitchen appliances include, fridges, ovens, microwaves, coffee makers, dishwashers, and air flyers. 
According to Google Ads, searches for "air fryers" hit 18,100 in July. For comparison, the search volume for air flyers was 5,400 in October 2022 and hit a record high of 40,500 in April 2023, showing the increasing demand for this smart appliance in the market.
Some other popular smart kitchen appliances include:
Smart fridges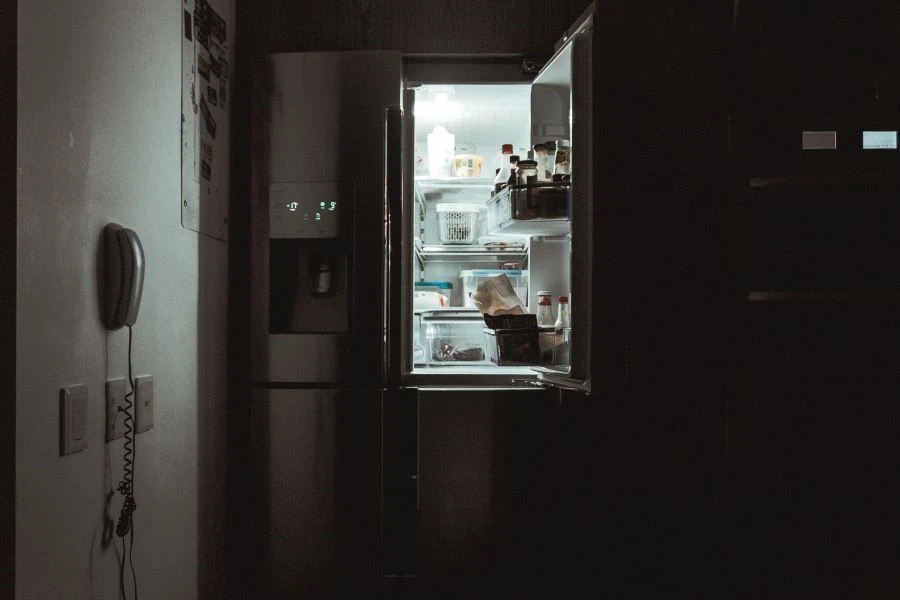 It's advisable to stock different smart fridges to ensure your customers can find what they need. For instance, you may want to stock smart fridges for homes, mini travel fridges for outdoor excursions, and small mini bar fridges for hotels.
Some of the best smart fridges are:
Smart 28 cu. Ft 4-door is a stainless steel smart fridge with four French doors and a 21.5-inch touch screen. It has an auto-defrost function and comes with free spare parts. The minimum order quantity is five pieces.
276L/308L double door fridge is a home-use fridge and freezer with a quick cooling function. It boasts frost-free usage and Wi-Fi connectivity that supports remote temperature adjustments via phone. It also features double ion sterilization technology and wide drawers for larger products, covering most customers' needs.  
Smart ovens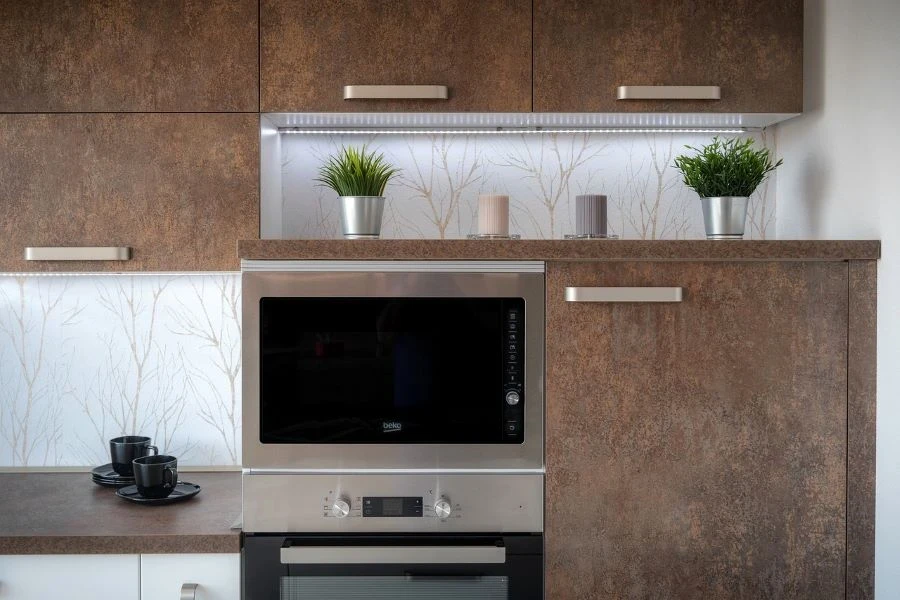 Some of the best smart ovens include:
The kitchen cabinet pizza oven, a 60L stainless steel built-in oven, with an electronic touch control digital display and top and bottom hot air conventional circulation baking settings, making it ideal for home users.
The black enamel Horno single smart oven is a built-in stainless steel smart oven that's great for in-homes and restaurant use. It has a mechanical timer control and LED touch control.
Smart air fryers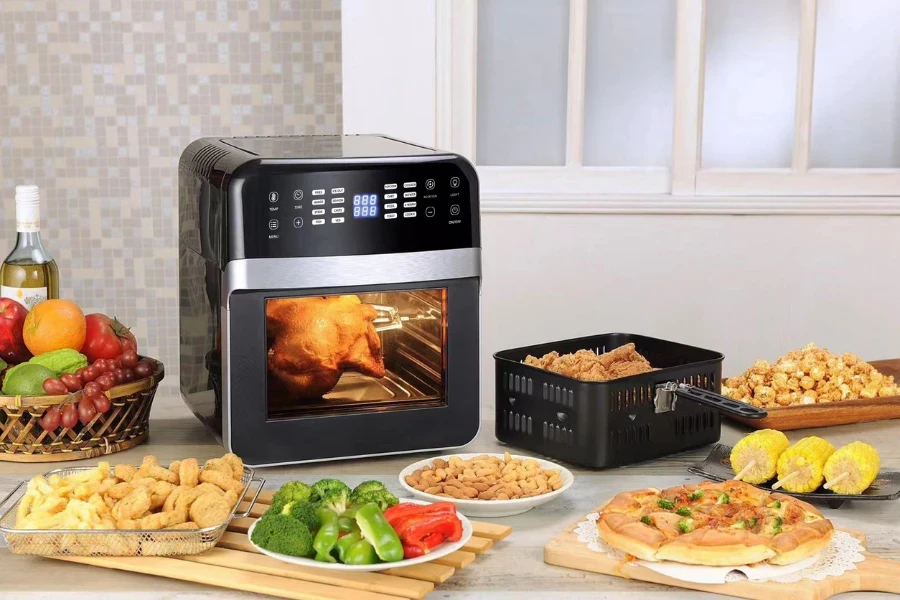 With many people becoming more health conscious, they often start by limiting oil in their cooking, with air fryers being one of the best ways to achieve oil-free cooking. Some notable smart air flyers include:
The Freidora De Aire 8L, a smart air fryer with non-stick cooking surface, overheating protection, and a detachable oil container. It also has an adjustable thermostat, light indicator, observation window, LCD display, and digital control. It is ideal for commercial and household use.
The Shining smart air fryer is a large-capacity 360-rotating digital air fryer with a display window. It has an adjustable thermostat control and touch control. It is also ideal for both home and commercial use.
Smart microwaves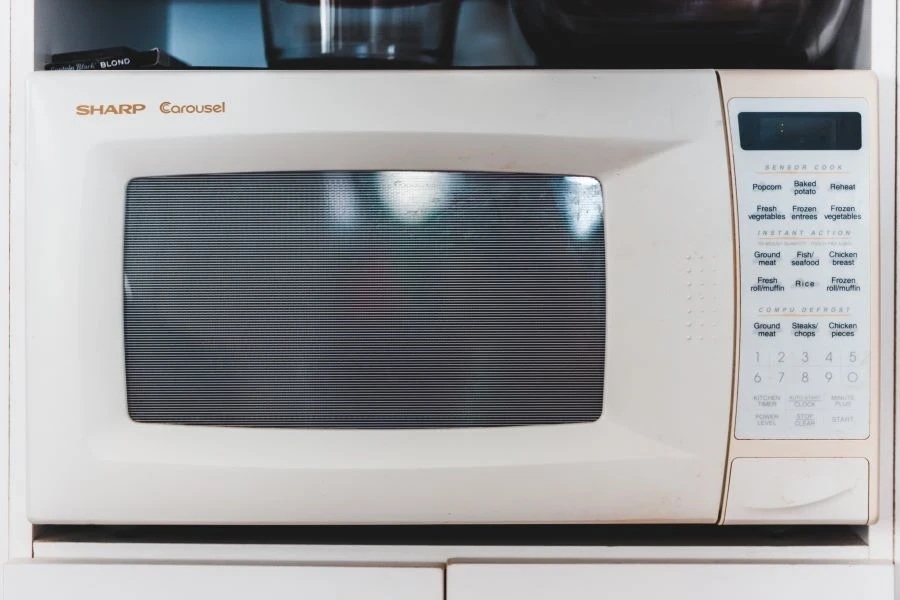 One of the best smart microwaves for small businesses and retailers to stock is the RAF 20l countertop microwave oven. It has a smart menu glass turntable digital microwave oven with a touch screen, child lock, and sensor cooker. 
The microwave has a grilling and speed-cook function, a sterilizer, and a digital timer control. It is ideal for household and hotel use.
Smart coffee makers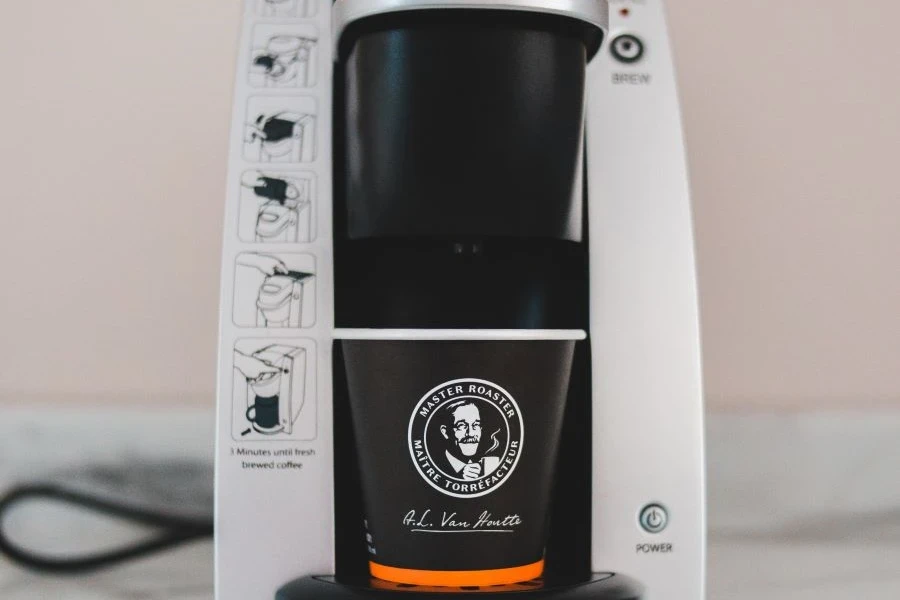 Having a variety of coffee-making machines is important for a retailer to have a competitive edge in the market.
One of the best coffee makers to stock is the Soluwa LLC Electric Black coffee maker, a US-made, eco-friendly, and fully automatic coffee maker. It's also lightweight and has a basket filter.
Smart dishwashers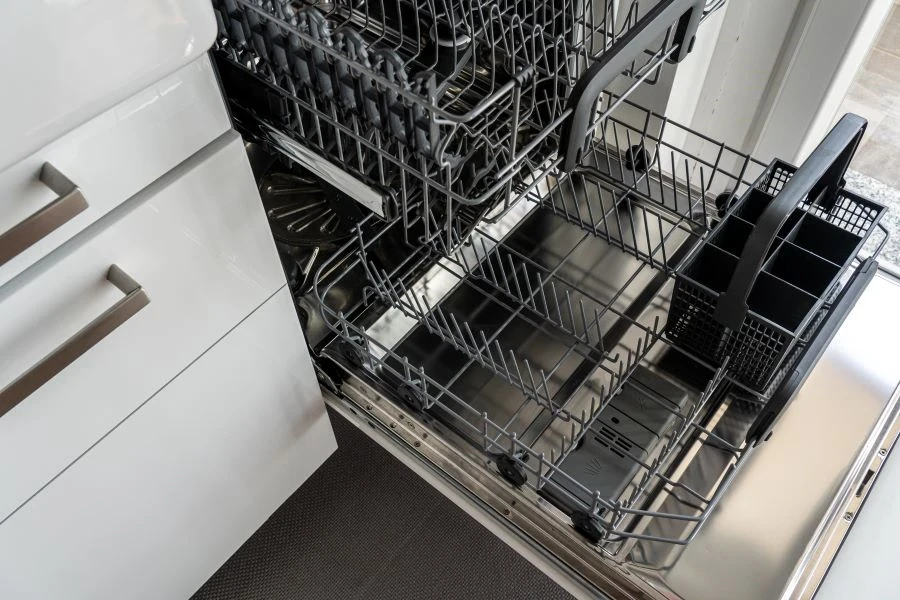 One of the best smart dishwashers is the OEM smart dishwasher, a tabletop app-controlled dishwasher. with a three-in-one dishwasher, sterilizer, and dryer. It also has six washing settings and a touch control. 
Why should customers switch to smart kitchen appliances?
As a small business and retailer involved in the appliance industry, you may wonder why consumers are increasingly switching to smart kitchen appliances. Some reasons include:
Time-saving
Smart appliances streamline cooking processes, allowing users to multitask or spend more time doing other tasks outside of the kitchen. For example, features like preheating ovens or programmable coffee makers free up time and mental strain.
Efficiency
Smart kitchen appliances often have advanced features that improve cooking precision and efficiency. For example, smart ovens can automatically adjust cooking times and temperatures for perfectly cooked meals.
Enhanced safety
Many smart appliances incorporate safety features such as automatic shutoff and alerts for potential issues, providing peace of mind to users.
Enhancing integration and connectivity
Smart kitchen appliances can be controlled remotely through smartphone apps and voice commands, enhancing convenience and control. 
Kitchen future-proofing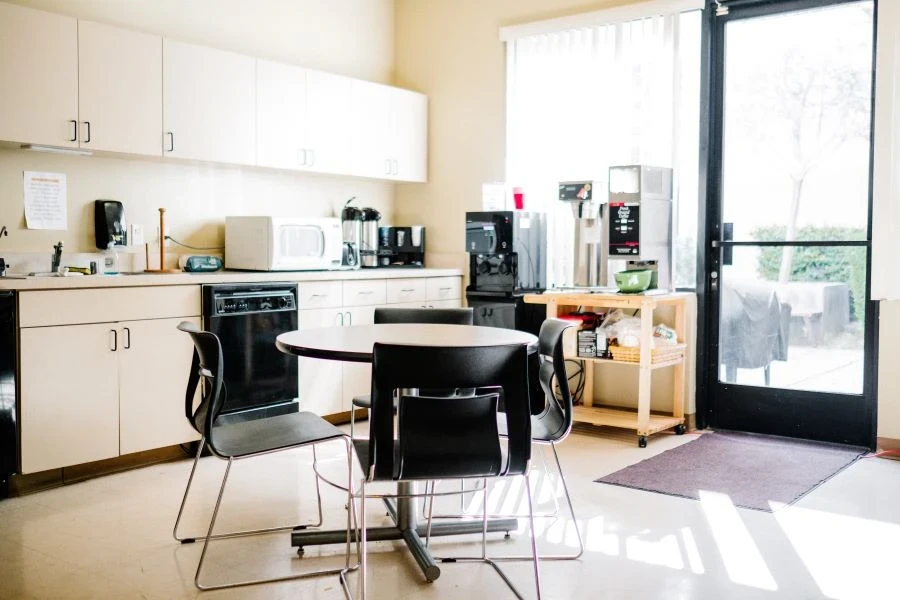 Investing in smart appliances ensures the kitchen is equipped with the latest technology, helping to future-proof households and businesses against obsolescence.
Conclusion
As the smart kitchen appliances market continues to grow, small businesses and retailers have a unique opportunity to increase their market share. Knowing your customers' tastes, preferences, and budget will help you stock the right smart kitchen appliances for them.
To browse a huge range of smart kitchen appliances and their accessories, visit Alibaba.com.
Was this article helpful?