With all the buzz surrounding ChatGPT and Bard, artificial intelligence (AI) appears to make a significant step into our daily lives now. Only that isn't really the case. In reality, many aspects of our daily lives, including business applications, have long been heavily digitized.
That is also why the notion of a digital freight marketplace was born since the logistics management industry is certainly not immune to such a comprehensive worldwide digitization trend. Read on to find out the definition and working principle of digital freight marketplaces, and their advantages together with a quick highlight of ship.alibaba.com- the latest digital freight marketplace of Alibaba.com.
Table of Contents
What are digital freight marketplaces (and how do they work)?
What are the benefits of digital freight marketplaces?
Alibaba.com Logistics
Conclusion: The future of logistics
What are digital freight marketplaces (and how do they work)?
A digital freight platform is typically accessible over the internet to bridge shippers with carriers in an effort to get their shipping requirements fully met at the most cost-efficient level. As it's called a marketplace, the working principle of it is very much similar to how third-party sellers (carriers) and buyers (shippers) deal on Alibaba.com. The highly automated process allows the shippers to choose their preferred providers from a full list of logistics providers and they may even define the details of their shipments such as port-to-port, door-to-door or express service needs.
Shippers can get the right carriers through the transparent rate system while also getting the best offer support from the platform. Essentially, it serves as a secure digital matching platform between carriers and shippers, providing smooth-running brokerage akin services without any middleman involved.
What are the benefits of digital freight marketplaces?
Finding and optimizing capacity
With everything digitized, users can rely on several tools and software integrated into the platform to optimize the deals and the shipping arrangement. The matching process between the right provider and the shippers is completely automated with capacity optimization in mind, which is particularly helpful for the less-than-container-load (LCL) mode, where multiple shippers share a full container space for their respective small cargo delivery.
Reducing costs
Since the users get to compare a full list of quotations from different providers at the same time and the availability of LCL can be more easily matched and arranged, the overall shipping costs can be significantly reduced. Freight forwarders must offer quality, on-time services at reasonable rates in view of the competitive nature of the marketplace. While the shippers can enjoy more competitive rates, there are also reduced operation and marketing costs for the carriers since the bulk of these tasks is now automated by the digital freight platform.
Increasing supply chain efficiency
A more streamlined and time-saving process indicates that the shippers can better pre-plan cargo transportation or establish preferred delivery periods to increase the efficiency of the process. Such digital freight marketplaces are also able to link the carriers to loads with higher revenue potential and simple handling procedures, so they can focus more on the actual shipping process to elevate the entire shipping experience and stay more productive. The entire supply chain efficiency can hence be substantially improved.
Enhancing communication and service quality
Digital freight platforms are often equipped with built-in instant messaging systems to empower instantaneous interactions. These functions remarkably improve the overall communication between the shippers and carriers, allowing immediate feedback on service quality and prices, boosting the importance of customer service, and reinforcing the commitments of freight providers. Prompt feedback and communication through these platforms can help raise the bar of the overall shipment service industry over time, especially for certain niche markets where in the past communication channels may be limited or less transparent.
Enabling data integration and improving transparency
From sourcing and booking to order management and tracking, all data is integrated through the platform and accessible anytime online. For example, preparations for shipping documents which are normally subject to multiple signatures and checkings are uploaded and integrated into the platform, thereby not only greatly enhancing the operation transparency but also considerably expediting the entire process via specialized mobile apps or online software through digital signatures.
Alibaba.com Logistics
To gain the most out of digital freight marketplaces, the first rule of thumb is, of course, to start by finding a reliable, established digital marketplace for freight that's well-recognized by both industry experts and users. With this context in mind, let's explore further – Alibaba.com Logistics (ship.alibaba.com), one of the most well-known international digital freight marketplaces here.
Worldwide coverage
Tap on the worldwide coverage capability of the digital freight marketplace is particularly crucial to ensure a cost-effective solution with efficient route planning. The wide coverage signifies more logistics options with diverse methods which also helps to confirm the availableness of more competitive alternatives. While some digital freight marketplaces may cover only either full container load (FCL) or less than container load (LCL) method, Alibaba.com Logistics supports both modes on top of having also door-to-door and port-to-port service options.
Door-to-door services, in particular, encompass a variety of modes of transportation, including rail, air, sea, and express with support for trucking as well. One can then confirm any locations' availability simply by keying in the city name or the postal code of the origin and destination address to search from the homepage of ship.alibaba.com.
Intelligent experiences
Easy-to-access user-friendly dashboard in the logistic user account ensures intuitive, seamless control over the essential searching and booking operations. The user can expect instant search results for freight quote comparison and reservation confirmation. In terms of payment modes, users may also opt for credit/debit card, and wire transfer (TT) payments.
Once bookings are completed, users can track and manage their shipments at any time from their accounts for instant updated freight status to stay alert about the shipping progress.
Transparent rates
Make full use of the free "rate finder" feature available on the ship.alibaba.com homepage or the "Logistics" homepage in your own "My Alibaba" account to identify the best shipping rates. Simply enter the origins and destinations' city names or postal codes, the estimated load's dimensions, the weight of each box, the total number of boxes being shipped, and the types of goods to be shipped, a full list of updated rates with estimated delivery timeline and freight forwarder details will appear for your consideration.
All rates quoted are transparent with no hidden costs and depending on the providers, a "Delivered Duty Paid" (DDP) service may be applicable for certain large, heavy goods at reduced shipping costs. At the same time, the live chat button located under each freight provider's price quote enables quick interactive sessions with the providers for any inquiries or discussions pertaining to the cargo. This means that not only the rates are transparent but any process and negotiation can be communicated directly promptly with the carriers.
Based on the above three highlighted features of Alibaba.com Logistics, take into account your unique requirements and specifications while looking for a digital freight marketplace to more accurately assess your options.
Conclusion: The future of logistics
Recent breakthroughs in AI technology provide a glimpse of a profoundly digitalized future for the entire human race. Digital freight marketplaces is a revolutionary solution in a similar fashion for the freight forwarding sector, particularly the ocean freight industry in terms of the LCL/ FCL container capacity optimization. Gaining a solid knowledge of the definition of digital freight marketplace, how it works and the benefits it offers can then help any wholesalers, exporters, and importers to stay ahead and learn to fully use it to their advantage. Alibaba.com Logistics is one of such digital freight marketplaces that offer all business customers worldwide coverage, smart logistics features and transparent, competitive rates. For more logistics industry updates and wholesale business ideas, check out Alibaba Reads for a variety of new articles that are released on a regular basis.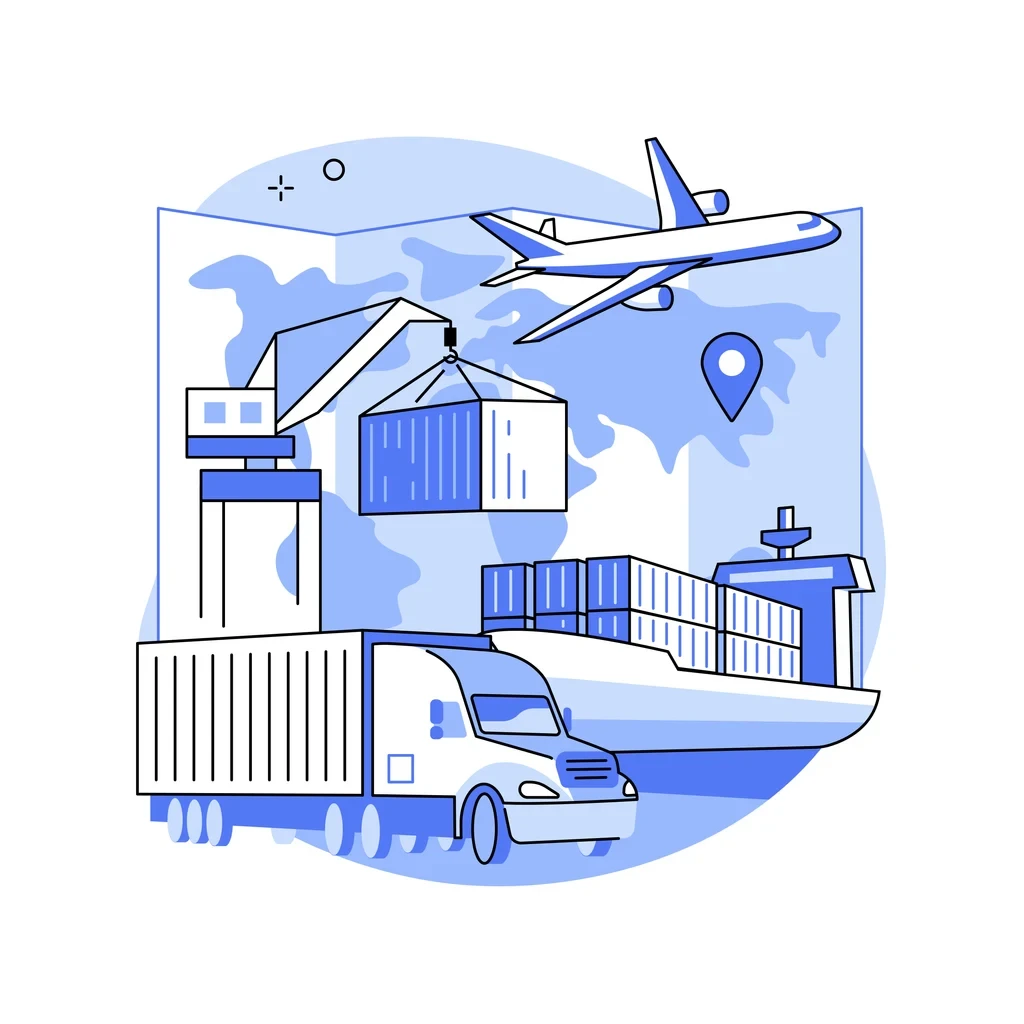 Looking for a logistics solution with competitive pricing, full visibility, and readily accessible customer support? Check out the Alibaba.com Logistics Marketplace today.
Was this article helpful?