In-cosmetics Global unveiled the latest in sustainable and efficacious ingredients. As an online retailer, it's crucial to understand the top trends to stock cutting-edge products. This article will overview the five key trends and how to leverage them. 
Table of Contents
Unexpected upcycled ingredients
Scalp microbiome solutions
Blue biotech
Neuro-driven scents
Ageing skinnovations
Conclusion
Unexpected upcycled ingredients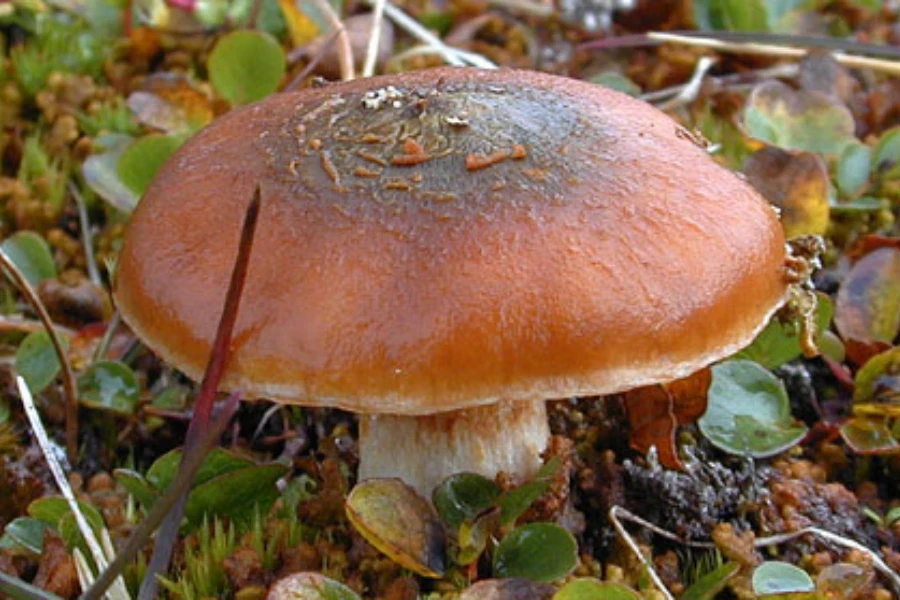 Upcycled ingredients continue gaining popularity with sustainably-minded consumers. Suppliers are now looking beyond the food industry to source unique waste streams.
For example, The Upcycled Beauty Company's Cherishd Hair and Scalp Spray utilizes 100% upcycled ingredients and compostable packaging. P2 Science makes a liquid polymer from forest-derived terpenes upcycled from the paper industry. Mielikki Nordic contains extracts from boreal trees and Arctic fungi to prevent skin inflammation.
As a retailer, focus on true circular economy principles, not just marketing stories. Require certifications and traceability to validate upcycling claims. Ashland uses rosewood chips discarded from fragrance distillation, with full CITES documentation.
Prioritize ingredients that give waste a second life. But also ensure transparent, ethical sourcing through credible third parties. This shows a genuine commitment to sustainability.
Scalp microbiome solutions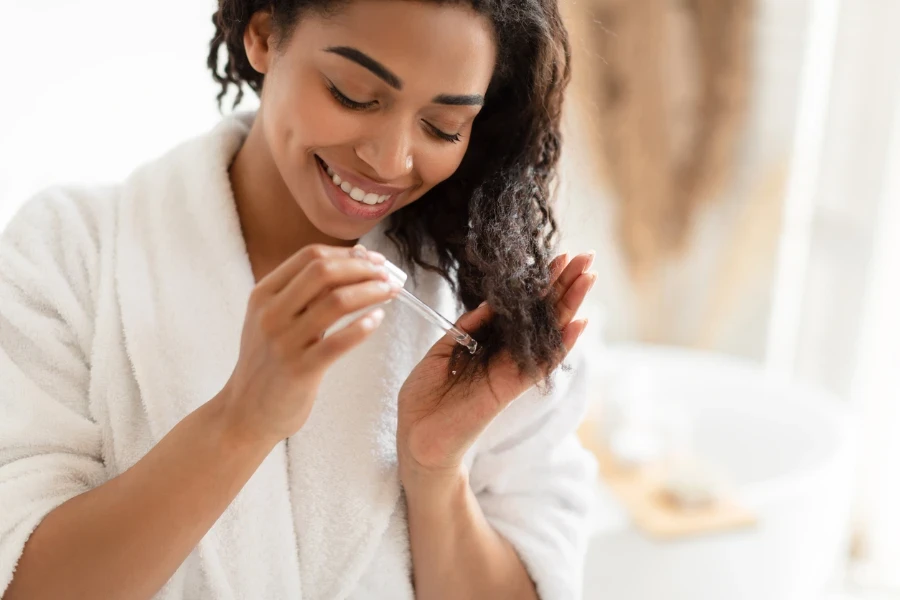 The scalp microbiome has become a focus for overall hair health. Exhibitors showcased active ingredients to soothe and replenish the scalp.
For example, GreenTech's HAIRLINE uses "elixir of life" roots to rebalance the scalp microbiota and prevent hair loss. Bicobiome has a scalp renewal system to rebalance an oily scalp and remove dandruff.
As a retailer, choose scalp-focused ingredients with sustainable compositions to attract eco-conscious consumers. For example, ALGAKTIV's bioSKN contains sustainable microalgae proven to rebalance dry and oily scalps.
Meet the demand for skinified haircare by offering solutions that tend to the scalp microbiome. Opt for natural, regenerative ingredients that align with your brand values. Market products with specific scalp benefits like anti-dandruff and hair strengthening.
Educate customers that scalp health is fundamental for beautiful, healthy hair. Promote a regular scalp care regimen as part of a holistic haircare routine.
Blue biotech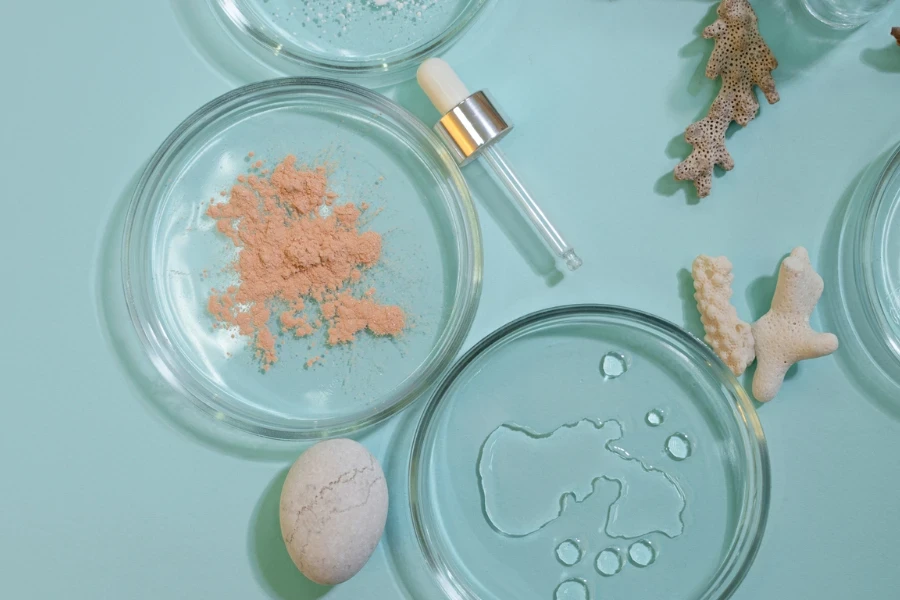 Biotechnology remains a key player in sustainable ingredients, as marine biotech offers new possibilities.
For example, Givaudan's Gravity harnesses red macroalgae biomarkers to promote hydration and antioxidants. Their B-Lightyl uses marine biotech to gently erase dark spots. Radiant's Bee.FENCE boosts skin immunity with sea-grown spinach fermented with bee lactobacillus.
As a retailer, highlight biotech's environmental advantages to appeal to eco-conscious consumers. Provide education on sustainable processes like fermentation versus extraction. Promote clinically tested products to build trust and convey benefits.
For example, Geltor's bio-designed marine collagen Collume aids regeneration. It's made through a sustainable fermentation process.
Lean into biotech's efficacious, eco-friendly benefits. Offer informed resources on your website so customers make empowered choices. Stock products with marine ingredients ethically sourced through biotech.
Neuro-driven scents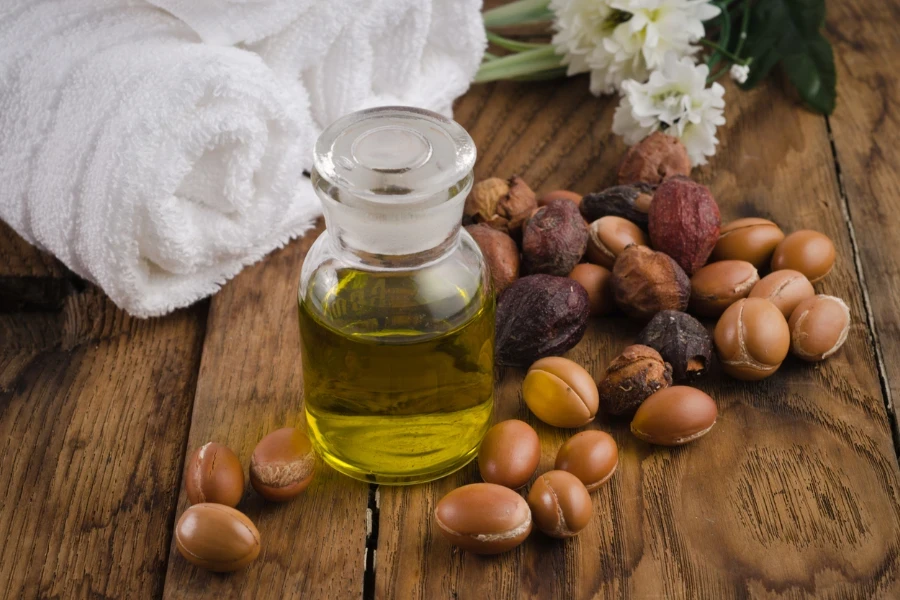 Neuroscience-backed scents that affect mood will rise as consumers seek emotional boosts.
For example, Cosmo Fragrances' biodegradable scents target specific emotions – Awakening Citrus uplifts, Recomforting Argan relaxes. Fragrance Oils' Mood Therapy line features scents to invigorate, inspire positivity, and aid sleep based on nature's impact on mood.
As a retailer, offer personalized, mood-specific options to tap into the niche fragrance market. Use neuroscience data like EEG readings to directly inform targeted product development.
For example, myBrain Technologies uses AI and EEG data to measure emotions triggered by scents. This provides brain data to create effective products.
With consumers seeking mood boosters, introduce fragrance across all categories – not just perfumes. Seek out neuroscience partnerships to create scents that provide emotional benefits. Promote products with specific mood-enhancing properties like relaxing or energizing.
Capture niche demand by allowing shoppers to take a "scent personality quiz" and recommend tailored options. Stress-relieving and uplifting fragrances will strongly resonate in times of uncertainty.
Ageing skinnovations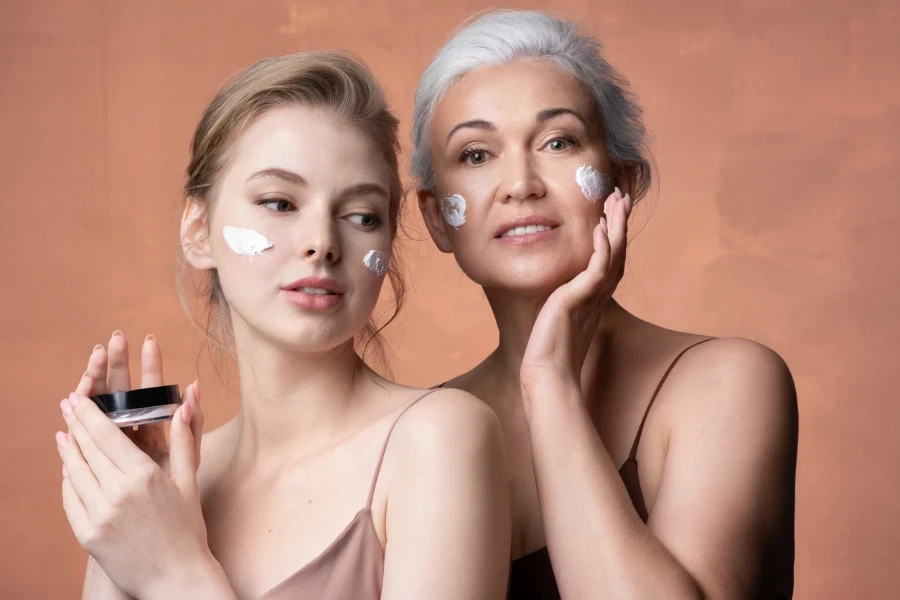 Age-supportive ingredients were prominent, with a focus on retaining healthy skin through life stages.
For example, Lipotrue's Poptide peptide helps skin stress and wrinkles by improving protein folding. Sustainable collagens from Cambrium and Jland Biotech promote cell proliferation through vegan fermentation.
As a retailer, promote cellular-level solutions that address biological versus chronological aging. Invest in lab-grown natural ingredients to improve sustainability.
For example, Altheostem uses plant stem cells and AI to determine the skin's biological age and demonstrate anti-aging efficacy.
Shift the narrative from anti-aging to pro-aging. Showcase products with vegan collagens and peptides that provide age-related skin benefits. Offer resources on biological aging and science-backed active ingredients.
Champion ingredients that embrace the aging process in a holistic way. Avoid fear-based messaging in favor of age diversity and self-care. Provide solutions tailored to life-stage concerns like menopause or hormonal shifts.
Conclusion
The trends from In-cosmetics Global reveal promising opportunities to meet the demand for efficacious and sustainable products. By leveraging upcycling, biotech, neuroscience, and age-focused ingredients in your assortment, you can stand out as a progressive retailer. Monitor these trends closely and use the insights in this article to make smart sourcing and marketing decisions.
Was this article helpful?