On October 23, 2023, the Mexican Ministry of Energy (SENER, also Secretaría de Energía) issued a Decree in its Federal Official Gazette to combat the illegal import of fuel. The Decree imposes temporary restrictions on the import of 68 chemicals and petrochemical products. It has entered into effect on October 24, 2023.
Background
According to the Mexican government, there was extensive illegal trade in the fuel market, amounting to a total of 47 million barrels in 2021. Additionally, the Mexican federal government suffered losses of up to 64 billion Mexican pesos due to the tax evasion of smuggled goods. The Mexican federal government conducted additional inspections at key entry locations, revealing that only 25% of gasoline and diesel met the current regulatory requirements, while the remaining 75% of imported products did not meet regulatory requirements as their concentration of raw materials exceeded domestic industrial usage by 40 times. Therefore, the Mexican government decided to enact this Decree to curb illegal activities of fuel including smuggling.
About the Decree
Temporary restrictions on the import of 68 chemicals and petrochemicals, including benzene, ethylbenzene, toluene, xylene, naphthalene, cresol, butene, di isobutene, hexane, heptane, propylene tetramer, naphtha, butanol, hexanol, ethyl hexanol, MTBE, isopropyl ether, jet fuel, oil and gasoline with an octane rating below 87.
Parties requiring restricted imported products must apply to the Ministry of Energy (SENER) and demonstrate that the requested import quantities and purposes are crucial for their production processes while adhering to all relevant regulations.
Parties who have previously obtained import permits for restricted products before the enactment of this Decree may continue their business activities. However, they must notify the relevant authorities within 30 working days after the Decree takes effect and demonstrate that their business activities are related to the quantities and purposes covered by the permit, in compliance with the law. The Ministry of Energy (SENER) will provide feedback within 15 working days of receiving such applications.
The Mexican government has not yet provided a schedule for lifting the restrictions. CIRS will continue to pay close attention to the situation and keep you updated with the latest information.
Here is the list of products subject to import restrictions: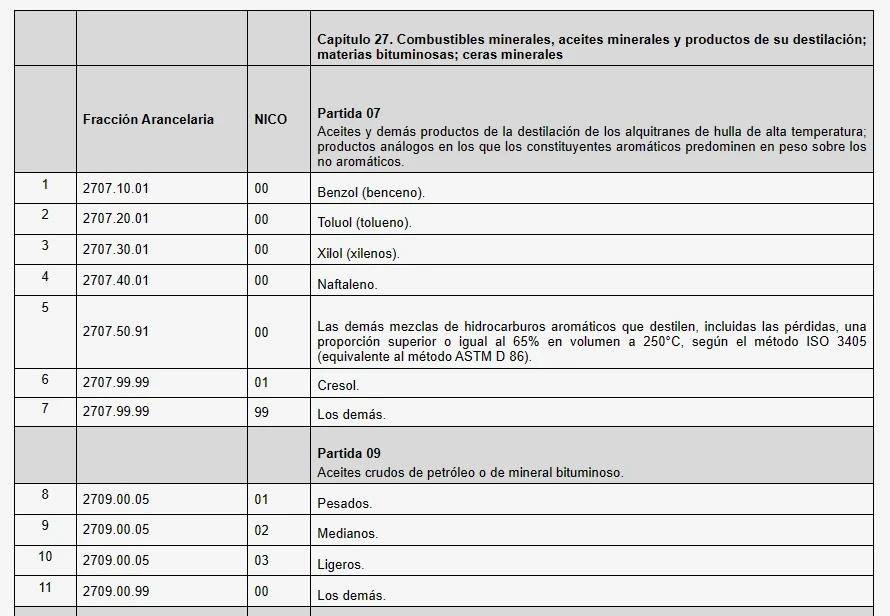 Source from www.cirs-group.com
The information set forth above is provided by www.cirs-group.com independently of Alibaba.com. Alibaba.com makes no representation and warranties as to the quality and reliability of the seller and products.
Was this article helpful?