Demand for baby safety products has risen globally due to the fact that children's safety and wellbeing are a priority for parents and caregivers.
Not only do these consumer groups understand the need for infant protection but they also have seen higher purchasing power. On top of this, the transition towards dual-earner families has increased acceptance of baby safety products, such as baby monitors and safety guards, further driving the market.
This article will explore the market potential for baby safety products, as well as highlight the top trending baby safety products available on the market today. 
Table of Contents
Baby safety products market size and potential
Top 7 trending baby safety products in the market
Conclusion
Baby safety products market size and potential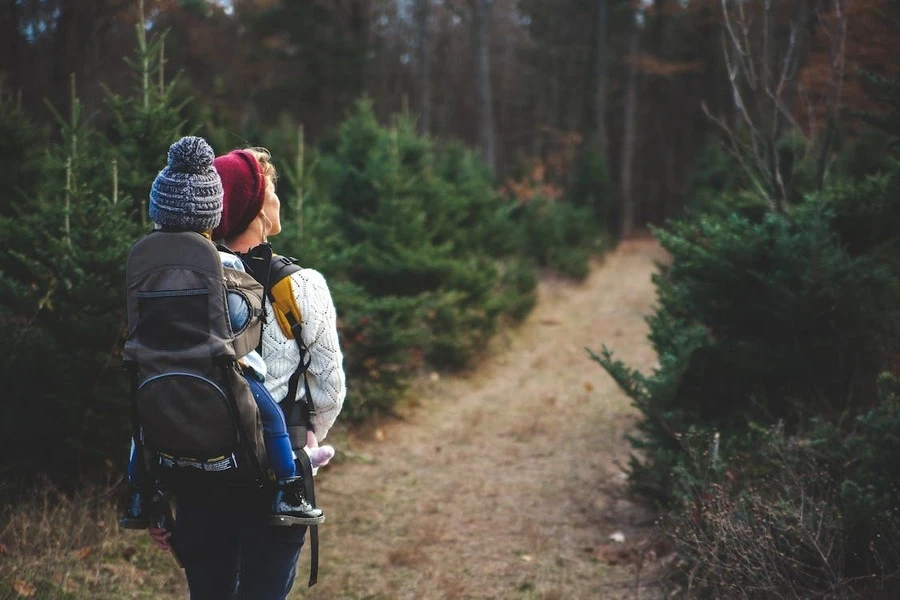 Recent years have seen heightened awareness among parents on the significance of child safety, increasing demand for related products. As a result, the baby safety products market has significantly grown. In 2022, this industry was valued at US$ 230.41 billion and is expected to reach US$ 243.08 billion in 2023. It is projected to expand to US$ 415.22 billion by 2033, growing at a compound annual growth rate (CAGR) of 5.5%.
This growth is associated with the increased number of vendors entering the industry to leverage the growing demand and new business opportunities. Moreover, customers can now access more innovative baby safety products incorporating advanced technologies to increase safety ratings and facilitate customization.
Factors driving the market growth
Numerous factors are driving the baby safety products' market growth, including:
Increase in disposable incomes
Higher consumer awareness of the significance of children's safety
Improved product quality due to the integration of advanced technologies
Government preventative initiatives to lower child deaths
Top 7 trending baby safety products in the market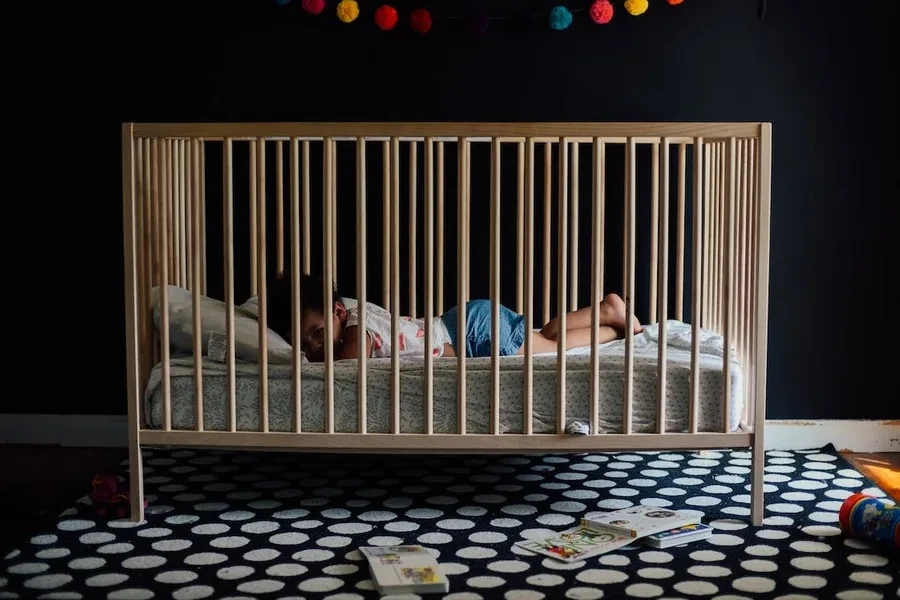 Approximately 80% of child deaths occur at home from burning, choking, drawing, and poisoning. Therefore, there is a high need for baby-proofing products, especially since enhanced child safety mechanisms can help prevent these death incidents and injuries.  
Baby monitors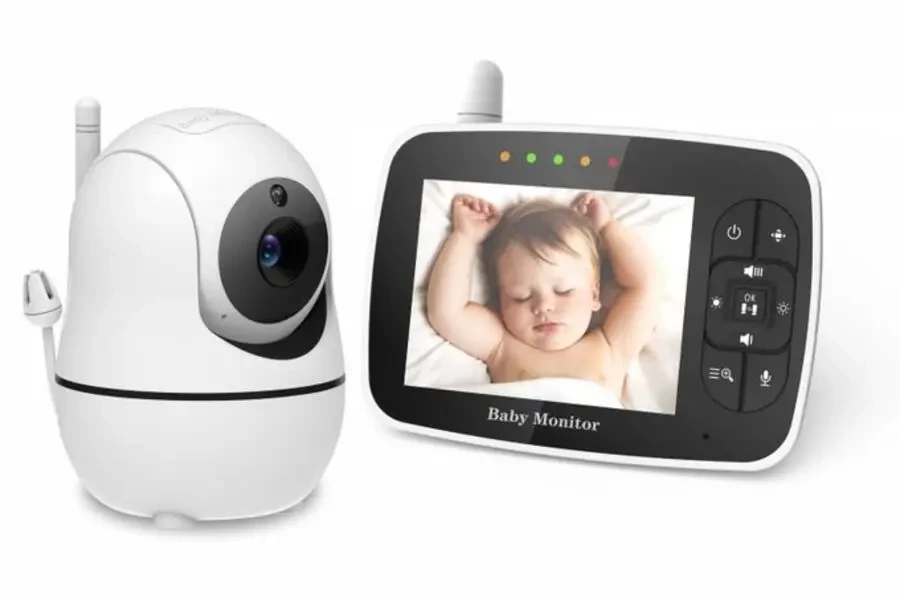 Baby monitors are designed to help parents and caregivers monitor children. They have two main components: a receiver and a transmitter. The transmitter functions as a broadcasting unit and is placed in the baby's room while parents or caregivers carry the receiver to pick up the signals for real-time monitoring.
The baby monitor market size is projected to grow due to the increased number of working women and dual-working families and growth in digitalization. In this regard, the global baby monitor market is projected to generate US$ 1.48 billion in 2023 and reach US$ 2.32 billion by 2028, growing at a CAGR of 9.45%. Consumers can access a wide variety of baby monitors in the market, ranging from those with both audio and video features or audio only. 
Baby car seats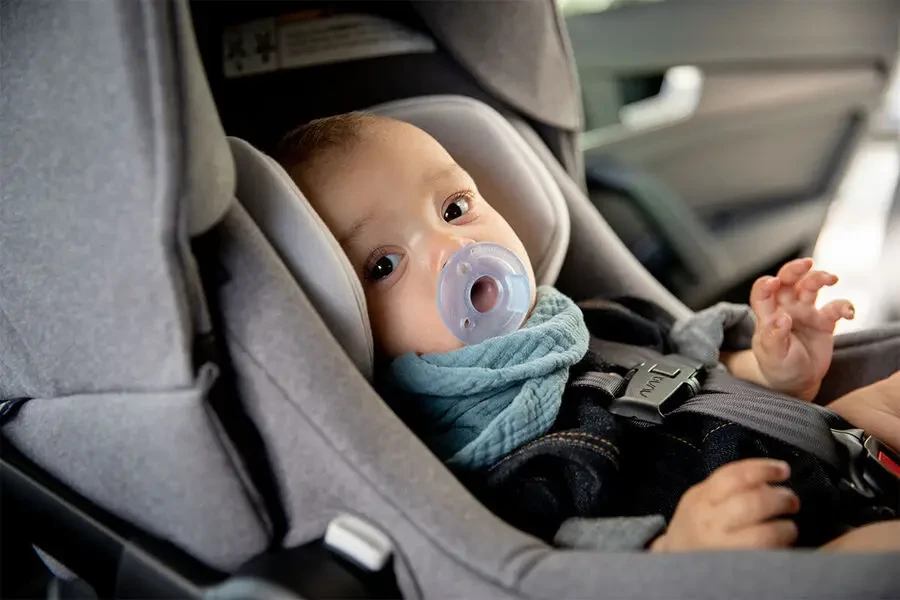 Due to increased traffic accidents, baby car seats have become some of the highly demanded safety products. The global baby car seat market was valued at US$ 5.2 billion in 2022 and is projected to grow at a CAGR of 4.4% to reach US$ 6.9 billion by 2028. This growth can be attributed to multiple factors, including:
Increased implementation of government and NGO policies and initiatives to promote child safety, for example, the United Nations Economic Commission of Europe (UNECE) Regulation No. 129
Growing awareness and education regarding baby safety and the effectiveness of car seats
Insurance requirements
New features and innovations
A child's age, developmental needs, and size determine the type of car seat needed. There are 3 main types of child safety car seats: infant-only child safety seats, rear-facing convertible child safety seats, and car beds.
Furniture guards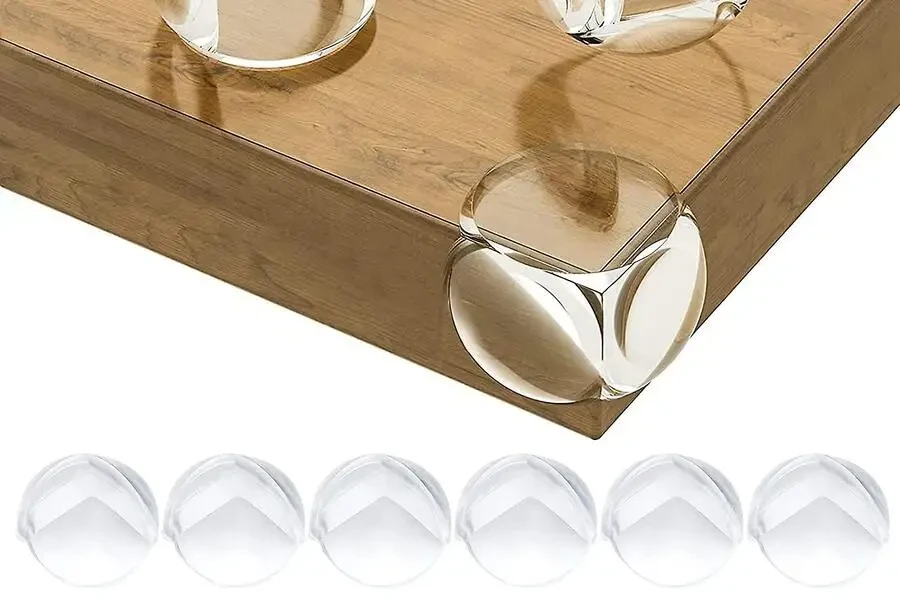 Furniture guards protect children from sharp furniture edges and other items around the house. There are various types of furniture guards, including:
Safety locks installed in cupboards, cabinets, drawers, ovens, and fridges
Door stops
Glass/window films
Corner and edge protectors
Anti-tip safety straps
The market and demand for each of these products differ. For example, the market for child safety locks is projected to reach US$ 1.29 billion by 2032, growing at a CAGR of 5.6%. On the other hand, the window film market size was estimated at US$ 11.04 billion in 2022 and is projected to reach US$ 11.56 billion in 2023 and US$ 16.56 billion by 2030, growing at a CAGR of 5.3%. Despite the differences in the market growth rate and demand for each product, furniture guards are in high demand as parents and caregivers navigate various ways of protecting and ensuring the safety of their children.
Baby safety gates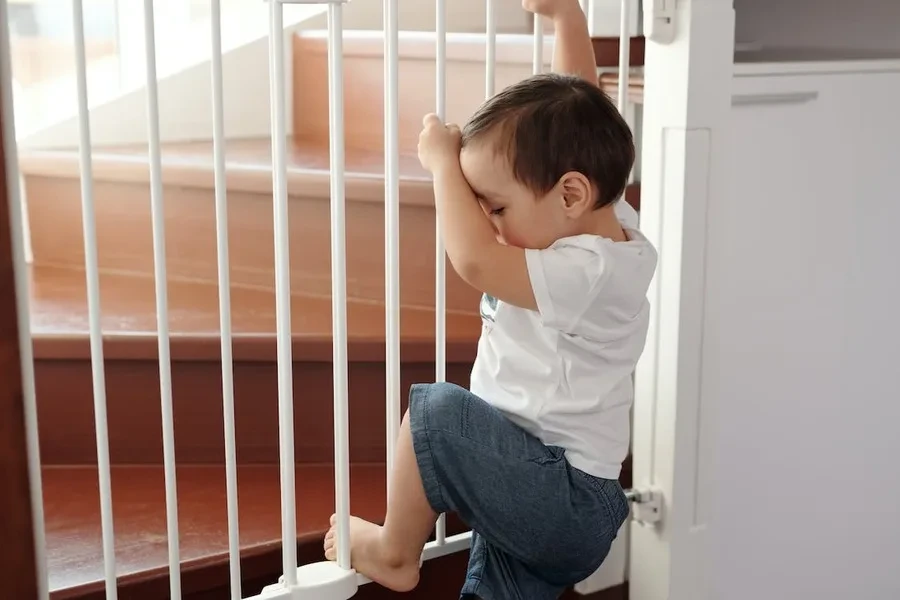 Baby safety gates are designed to shield the children from accessing areas in the house considered unsafe, such as staircases, kitchens, or rooms with fragile objects or dangerous equipment. They are highly demanded among parents or caregivers with children in early development stages, such as crawling, learning to walk, or exploring their surroundings.
The baby safety gates market was valued at US$ 730.04 million in 2022 and is projected to reach US$ 1.05 billion by 2030, growing at a CAGR of 4.7%. The factors driving the market growth include:
Raising concerns and awareness about baby safety among parents and caregivers
Rising disposable incomes
Availability of a wide selection of baby safety gates in the global markets
Increased demand for customizable baby safety products
Baby harnesses and leashes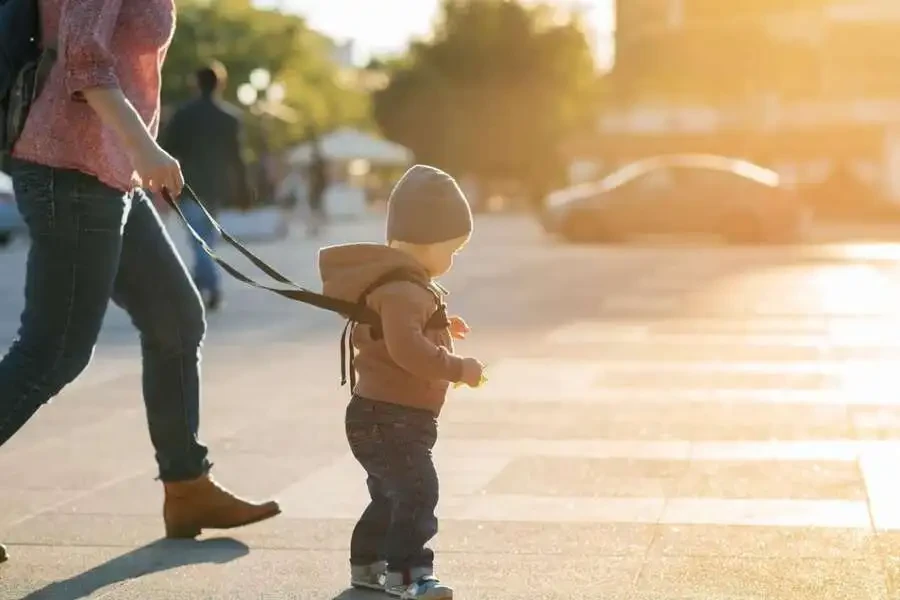 Baby harnesses and leashes are safety devices designed to help keep children close and secure, especially in crowded or public spaces. They typically consist of adjustable straps worn around the chest or shoulders and are attached to a leash held by a parent or caregiver.
The demand for baby harnesses has grown significantly due to increased desires to prevent a child from wandering off, getting lost, or entering potentially dangerous areas. Most parents and caregivers purchase them since they allow the children some freedom to explore surroundings within a limited range and are especially useful during travels and outings.
Edge and corner guards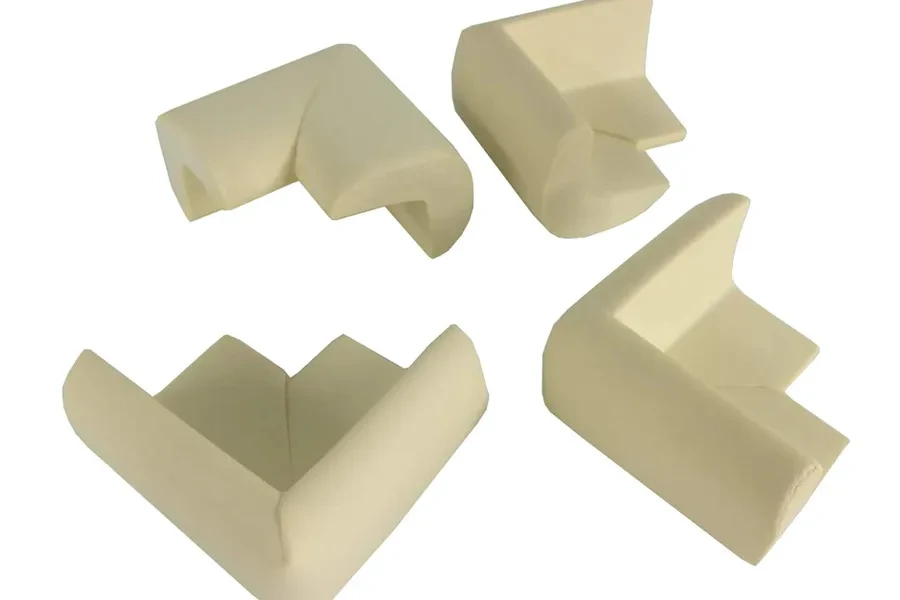 Corners and edges are inevitable in houses. However, they pose a significant threat to baby safety, and families or parents with active babies or toddlers highly demand appropriate protective guards. As a result, edge and corner guards have become go-to safety products since they can be attached to the corners/edges of furniture and other sharp items to provide basic baby-proofing. 
The global paper edge protectors market is estimated to generate US$ 2.91 billion in 2023 and is projected to grow at a CAGR of 4.5% to reach US$ 4.56 billion by 2033. This market growth is driven by multiple factors, including:
Corner and edge guards provide a cushioned barrier for the naturally curious babies who are always exploring their surroundings
They ensure baby mobility while reducing and preventing baby injuries
They are typically easy to install and remove, making them a practical and convenient baby-proofing solution for busy parents.
Bed rails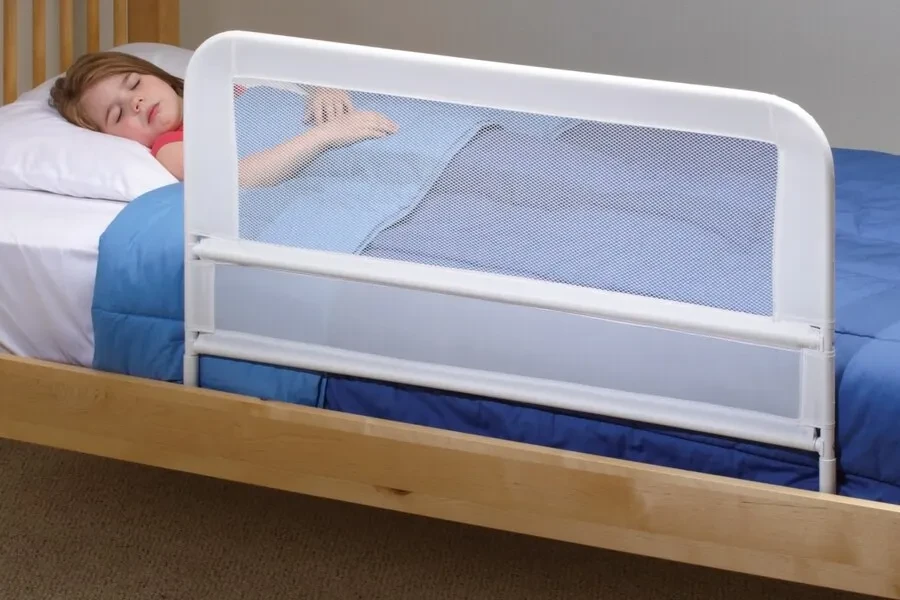 Approximately 10,000 infants and toddlers are hurt from crib or playpen accidents yearly. These incidents can be reduced and prevented by using bed rails since they prevent children from sliding off the bed and onto the floor. In addition, these baby-proofing products can prevent suffocation and increase baby and infant protection and comfort by holding the bedding in place.
Demand for bed rails in the current global marketplace is accelerated by multiple factors, including:
The need to create a protective barrier that helps prevent toddler and baby falls and reduce injuries
Bed rails provide support for co-sleeping arrangements
Bed rails are manufactured in various sizes and styles to accommodate different bed types and configurations, providing consumers with a variety of options.
Conclusion
The growing concern for children's safety among modern parents and caregivers and high infant mortality rates have led to rising demand for innovative baby-proofing products.
Manufacturers have recognized this opportunity and are introducing various safety items, such as furniture guards, baby monitors, car seats, safety gates, harnesses, and leashes, to cater to this emerging market.
For wholesalers and retailers, embracing these trending baby safety products can enhance performance in the market. In this way, businesses can distinguish themselves from competitors and establish a strong competitive advantage.
Was this article helpful?