Consumer safety is a paramount concern in food packaging. Governmental and non-governmental agencies have consistently pushed for food packaging laws and regulations to strengthen consumer protection. Furthermore, modern-day customers are increasingly conscious of the materials and processes involved in packaging. As a result, obtaining the right certifications has become essential for businesses operating in the food packaging industry.
Pursuing different food and beverage certifications signifies a brand's commitment and accountability. For instance, certifications build trust by showcasing a company's compliance with quality and safety standards and regulations. This blog explores some of the most important certifications that businesses in the food packaging industry should pursue.
Table of Contents
Food packaging market overview
Why are certifications important in food packaging?
5 important food packaging certifications to pursue
Conclusion
Food packaging market overview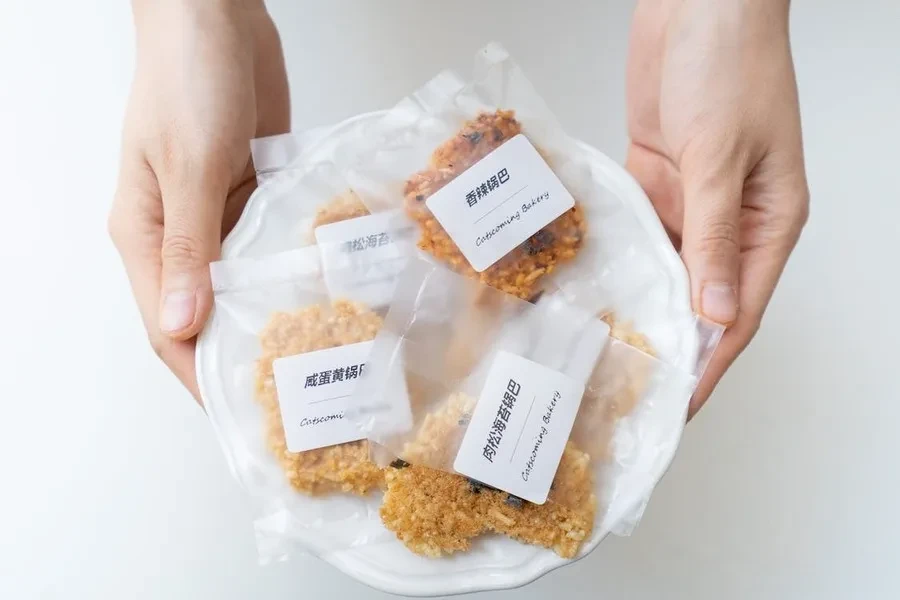 The rise in demand for food delivery services has accelerated the global market for food packaging, which is anticipated to generate US $353.7 billion in 2023. That figure is expected to rise to US $592.8 billion in 2033, growing at a CAGR of 5.3%. The dairy products market segment has the largest market share by application, at 25.3%, due to the increased global consumption of dairy products. In terms of material, plastic food packaging has the highest demand, accounting for 41.6% of the total, and is projected to continue growing at a CAGR of 5.1% between 2023-2033.
Various factors are driving the market growth for food packaging, including:
The high popularity of fast foods due to changing consumer behaviors and lifestyles
Rapid growth of online food delivery services and ecommerce
Increased consumer awareness of the significance of food packaging in improving food safety and extending shelf life
Increased production and consumption of packaged foods worldwide
Why are certifications important in food packaging?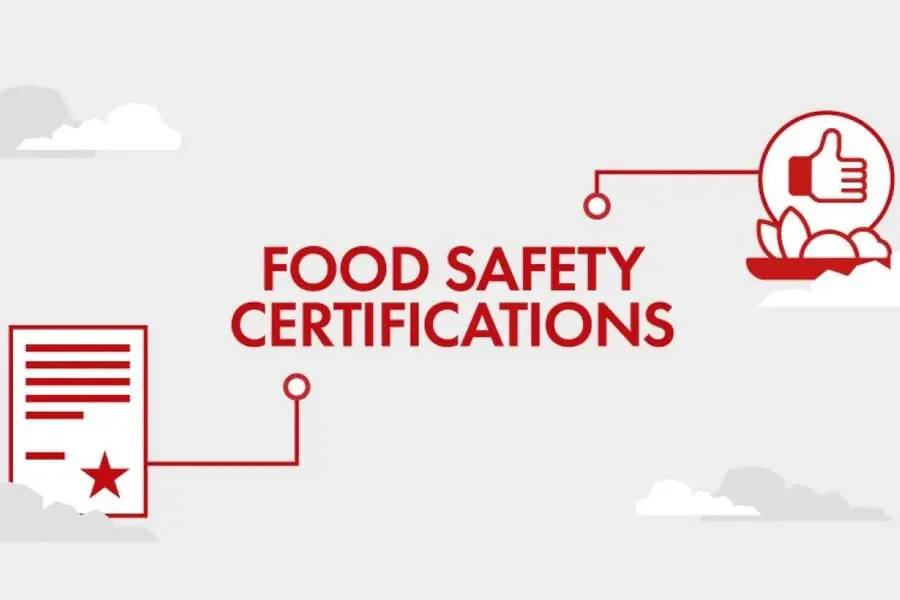 Certifications in food packaging demonstrate a company's commitment to upholding appropriate safety, quality, and sustainability requirements. They indicate that consumers can trust that the packaged food items meet the description claimed on the package.
Other compelling reasons why certifications matter in food packaging include:
They indicate compliance with local and international regulations
They help build consumer trust and provide safety assurance by indicating that the food they purchase is packaged safely and hygienically
Food packaging certifications enhance a brand's marketability
They demonstrate environmental responsibility by highlighting a brand's commitment to reducing the environmental impact of packaging materials
5 important food packaging certifications to pursue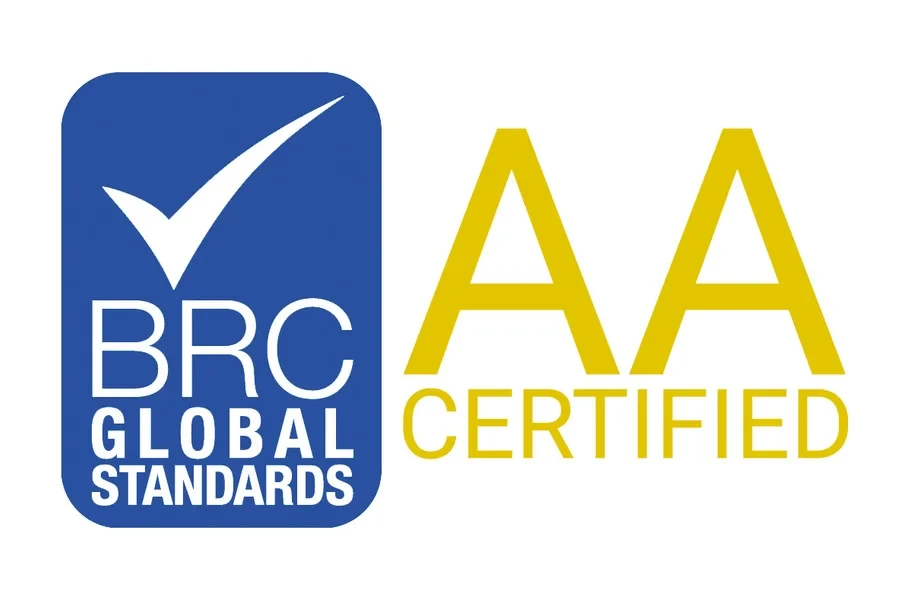 Different countries and regions implement specific certifications for food packaging to protect consumers from misleading information and ensure food quality and safety. Below are five important food packaging certifications that businesses should consider pursuing.
Hazard Analysis and Critical Control Points (HACCP)
HACCP is jointly regulated by the United States Department of Agriculture (USDA) and the Food and Drug Administration (FDA). It focuses on critical control points (CCPs) to identify, evaluate, and control potential hazards in the food production process. The use of an evidence-based approach in HACCP increases its efficiency and accuracy. HACCP is essential for restaurants and food-related businesses to reduce the risk of people consuming contaminated foods.
Safe Quality Food (SQF) certification
SQF certification is provided by the Safe Quality Food Institute (SQFI) to companies that deal with food and beverages. It offers a comprehensive framework to control food safety hazards and ensure product quality. SQF certification involves rigorous audits and assessments, covering areas such as food safety management, quality management, and regulatory compliance. Food manufacturers, suppliers, and retailers acquire this certification to demonstrate their commitment to providing safe and high-quality food products.
International Organization of Standardization (ISO) 22000 certification
ISO 22000 food safety management standards recognize food producers' responsibility to ensure product safety and protect consumers' well-being. Therefore, the ISO 22000 certification provides a requirement framework that help businesses identify and control food safety hazards. It encompasses various elements, including hazard analysis, traceability, and communication. These enable companies to meet and exceed global food safety regulations, helping them to navigate the global food supply chain. 
British Retail Consortium Global Standards (BRCGS) certification
BRCGS is a set of food safety and quality standards developed by the British Retail Consortium (BRC). This certification is recognized in more than 130 countries and aims to promote food safety, quality, and transparency to protect consumers. The Global Standard for Packaging Materials category in the BRCGS targets companies that supply packaging to food producers. These standards provide a framework that helps manufacturers ensure that their food packaging uses safe materials, complies with regulations, and meets customers' quality requirements.
Good Manufacturing Practice (GMP)
GMP is an FDA-approved certification that provides safety regulations for food manufacturers. It covers various routine procedures, including sanitization, equipment handling, and personnel training. GMP-certified companies are audited to ensure low food safety risks related to processing, packaging, and shipping food and beverages.
Conclusion
Certifications for businesses in the food industry are essential tools for success. Certified companies undergo rigorous processes to evaluate their routines throughout the food processing procedures, including manufacturing, packaging, and shipping. Therefore, certifications reflect a company's commitment to food safety and quality requirements, which helps build trust and enhance brand image. Furthermore, providing certification information on food packaging boosts consumers' confidence in a product's quality, increasing their willingness to purchase. Consequently, this leads to higher revenues and brand loyalty, which are all needed for organizational growth.
Make sure to visit Alibaba Reads for more industry-specific news, trends, and tips on how to succeed in ecommerce.
Was this article helpful?