In the digital age, the way we cherish and display memories has evolved dramatically. Digital photo frames, once a novelty, have become a staple in both homes and offices, seamlessly blending technology with sentiment. For businesses, understanding the nuances of these frames isn't just about offering another product; it's about providing a solution that enhances the user's experience, turning fleeting moments into lasting displays of emotion and connection. As online retailers, tapping into this blend of tech and nostalgia can set your offerings apart in a saturated market.
Table of Contents
Understanding modern display needs
Features that resonate with consumers
Connectivity & storage: The game changers
Conclusion
Understanding modern display needs
The shift to digital memories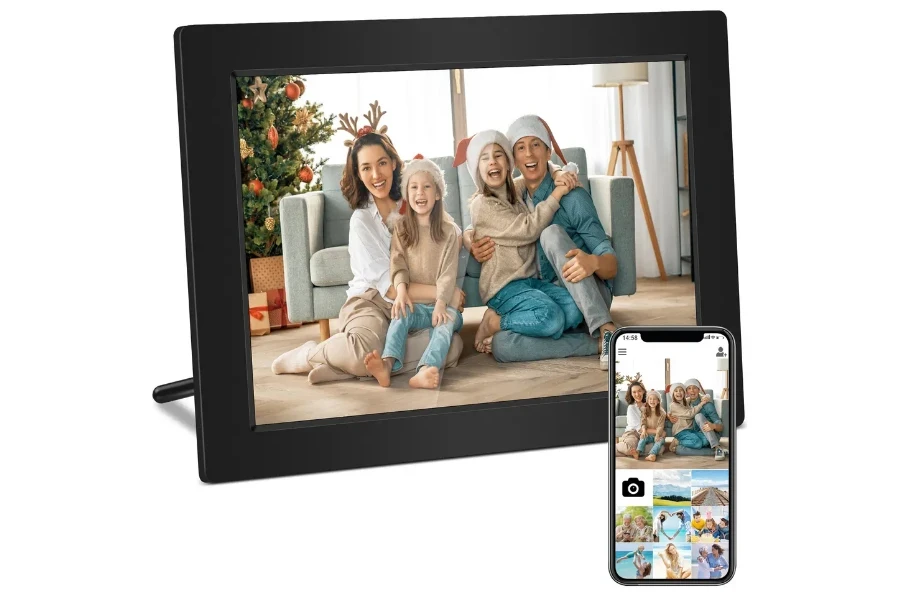 With the proliferation of digital cameras and the convenience of cloud storage, the traditional photo album has seen a decline. Instead, memories captured digitally are now displayed through innovative mediums. Digital photo frames, which operate similarly to standard frames, have emerged as a popular choice. They allow users to upload cherished moments via USB, SD card, or even the internet. Many of these frames come equipped with features like slideshows, timers, and smart assistant functions, making them more than just a display tool.
Size and placement matters
The location of a digital photo frame plays a pivotal role in its size selection. While an 8-inch frame might be apt for a bedside table, larger spaces like living rooms might demand frames as big as 15 inches. According to industry insights, frames like the Brookstone Photoshare and the Aluratek 15-inch Digital Photo Frame have gained popularity for their versatility in placement, be it wall-mounted or on a tabletop. The orientation, whether landscape or portrait, also influences the consumer's choice, with frames like the Photoshare offering auto-rotate features.
Resolution and aspect ratio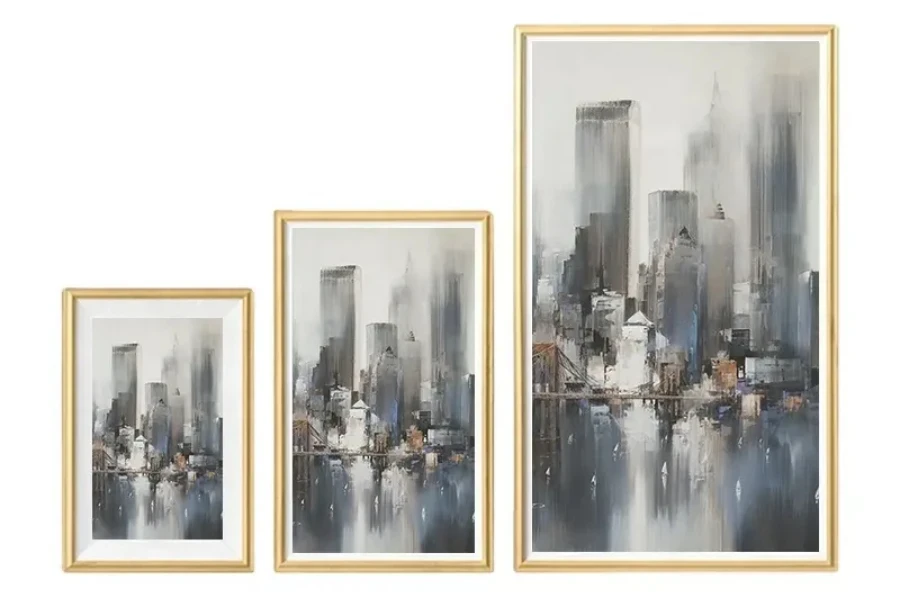 Quality remains paramount when it comes to displaying memories. A frame's resolution and aspect ratio directly impact the clarity and vibrancy of photos. Frames like the Pix-Star 15-inch FotoConnect XD, boasting a 1024 x 768 LED screen, have set benchmarks in delivering stunning picture quality. Moreover, the Meural Wi-Fi Photo Frame, with its 1920 x 1080 anti-glare display, showcases images with remarkable color balance and vibrancy. As online retailers, understanding these technical nuances can guide inventory decisions, ensuring that the products resonate with the quality expectations of the consumers.
Features that resonate with consumers
Customization is key
The modern consumer seeks more than just a display; they desire a personalized experience. Adjustable settings for brightness, contrast, and color have become standard in many digital photo frames. For instance, the Aura Carver digital frame emphasizes its minimalist design while offering adaptive brightness controls, ensuring that photos are displayed in the best light regardless of room conditions. Such features allow users to tailor the display to their preferences, ensuring that memories are showcased in the best possible light.
Beyond just photos: slideshows and music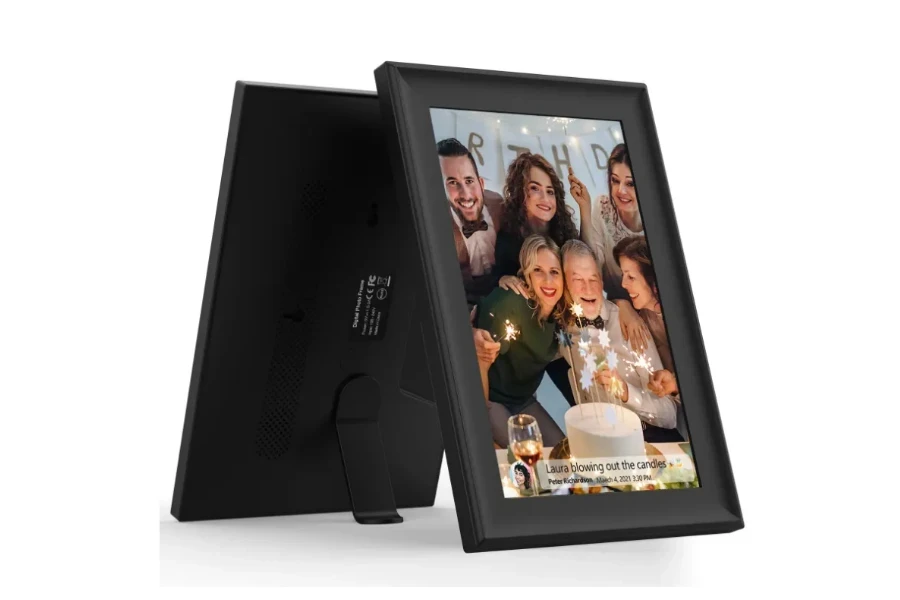 The evolution of digital photo frames has seen them transition from mere photo displays to multimedia hubs. Many models now offer slideshow capabilities, with some even allowing music streaming. The Pix-Star 15-inch FotoConnect XD, for example, not only boasts a stunning picture quality but also offers the ability to stream music from radio stations worldwide. This multimedia approach enhances the user experience, turning a simple photo display into a dynamic memory showcase.
Design aesthetics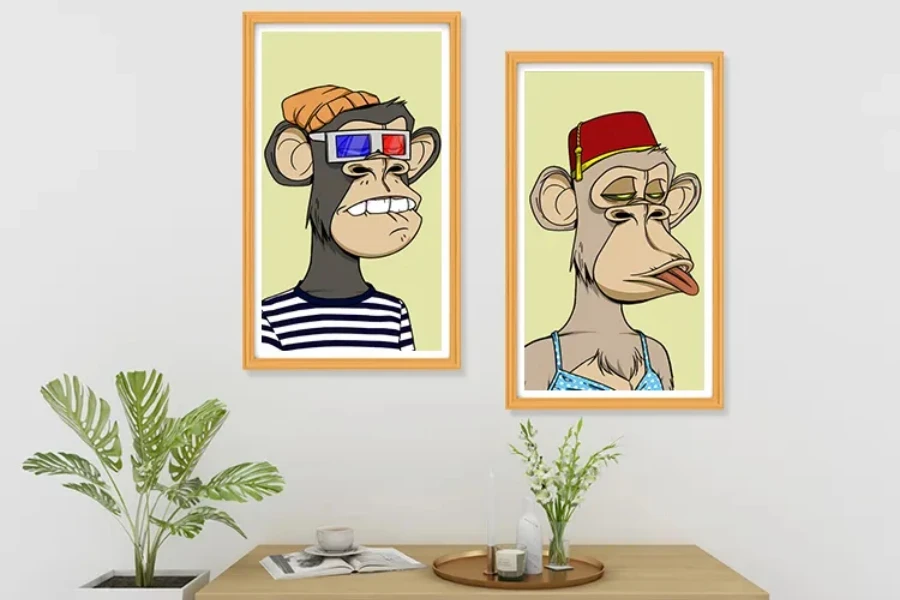 Design plays a pivotal role in consumer choice. The Brookstone Photoshare frame, available in three designs – traditional, transitional, and modern – highlights the importance of aesthetics. The frame's design, whether it leans towards a modern appearance like the Google Nest Hub or a traditional edge like the Skylight 10-inch Photo Frame, can influence purchasing decisions. Moreover, features like auto-rotate, as seen in the Photoshare, ensure that the frame adjusts to the orientation of the image, further enhancing the visual appeal. As online retailers, recognizing these design trends and preferences can be instrumental in curating a product range that resonates with the target audience.
Connectivity & storage: The game changers
The need for ample storage
In today's digital age, consumers are capturing memories at an unprecedented rate. From vacations to family gatherings, every moment is a potential memory to be cherished. This surge in digital memories underscores the importance of ample storage in digital photo frames. As consumers desire to display multiple memories, the need for frames with larger storage capacities becomes evident. According to the data, modern digital photo frames are not just about displaying a static set of images; they are about continuously updating and refreshing memories, making storage a pivotal feature.
Seamless connectivity options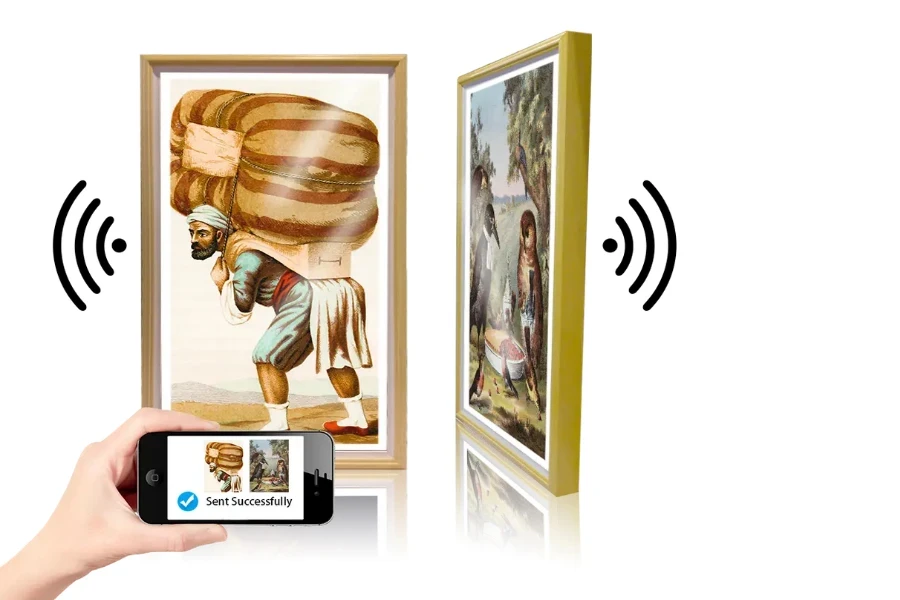 The evolution of digital photo frames has been remarkable. Gone are the days when transferring photos to a frame required a physical connection. With the rise of Wi-Fi and Bluetooth capabilities in these frames, uploading memories has become a seamless experience. The convenience of updating a frame from anywhere in the world, be it from a smartphone or a computer, has revolutionized the way we think about these devices. The importance of such connectivity options in the buying decision cannot be overstated. It's not just about displaying photos; it's about the ease with which those photos can be updated and shared.
Security and sharing features
While the ability to easily share and update photos on digital frames is a boon, it also brings forth concerns about security and privacy. Consumers want the balance of being able to share their memories with loved ones while ensuring that their privacy is not compromised. Digital photo frames, like the Aura Carver, have taken steps to ensure that photos are encrypted in transit and at rest on their servers. Such security measures ensure that while sharing is easy, it doesn't come at the cost of user privacy.
Conclusion
Understanding consumer trends is paramount for online retailers in the digital photo frame industry. The shift towards frames with larger storage capacities, seamless connectivity options, and robust security features highlights the evolving needs of the modern consumer. For online retailers, staying abreast of these trends and offering products that cater to these specific needs can be the difference between success and obsolescence. Making informed product choices based on these insights ensures that retailers not only meet but exceed the expectations of their customers.
Was this article helpful?