Setting up an Amazon seller account is quite easy. However, for those who are serious about building their ecommerce shop, there are other crucial aspects that you need to consider. One of these is the UPC. Here, we guide you through understanding what UPC is and how to buy UPC codes for Amazon.
Before we delve further into UPC, here are some commonly used acronyms that can help you navigate the process of buying UPC codes and listing products on Amazon. You'll encounter these terms in this guide and in other guides on how to become a successful seller on Amazon.
Universal Product Code (UPC): A barcode used in the US and Canada to uniquely identify products.
European Article Number (EAN): A barcode similar to the UPC but with an additional unit to identify the country of origin.
Global Trade Item Number (GTIN): A unique identifier assigned to a trade item, such as a product or service, that can be priced, ordered, or invoiced at any point in the supply chain. UPC and EAN are among the most commonly used GTINs.
Global Location Number (GLN): A barcode that identifies locations (e.g., warehouses) or legal entities (e.g., companies), distinguishing them from GTINs, which identify products.
Global Standards 1 (GS1): A non-profit global organization responsible for maintaining and managing legitimate product barcodes for companies worldwide.
Fulfillment by Amazon (FBA): A service provided by Amazon where sellers can store their products in Amazon's fulfillment centers, and Amazon handles the storage, packaging, and shipping of the products to buyers.
Amazon Standard Identification Number (ASIN): A product identifier assigned to each item listed to track and differentiate it from other products within the Amazon catalog.
Stock Keeping Unit (SKU): An internal product number used for inventory management purposes within a business, containing information about the characteristics of the product.
Fulfillment Network Stock Keeping Unit (FNSKU): An Amazon-specific barcode used for tracking inventory and connecting products to individual sellers within the FBA program.
What is a UPC?
A UPC is a unique 12-digit number that serves as a means to identify and track retail products globally. From the numerical string, a barcode image can be generated for use with machine scanners. UPC codes are part of the EAN/UPC family of symbols, which are widely recognized and accepted by major retailers and distributors worldwide. These barcodes play a crucial role in facilitating efficient product identification and stock management.
For retail products, GS1 typically uses UPC-A, UPC-E, EAN-13, and EAN-8. UPC-A barcodes consist of a series of variable-width lines and spaces that encode data, including the Global Trade Item Number (GTIN) for product identification. These are the standard barcodes used in the United States and Canada. UPC-E is the compressed version of the UPC-A but also carries the 12-digit code. EAN-13 is more widely used outside of North America. It has a 13-digit code that includes a country code. A more compact version of this code is EAN-8 with only eight digits.

Who needs a UPC?
Anyone planning to sell products online or in physical stores can benefit from obtaining a UPC. It is a global standard that enables compatibility with major online platforms, improves stock management, and ensures effective product identification for consumers. Having a UPC is crucial for reaching a wider audience, enhancing customer experience, and maximizing sales opportunities in the digital marketplace.
Why You Should Get a UPC to Grow Your Brand
Here are some reasons why a UPC is necessary for business growth.
Most online marketplaces require product identifiers.
To list products on popular online platforms such as Amazon, eBay, Alibaba, Google, Carrefour, Tesco, and Walmart, a unique identification number from GS1 is required. These platforms rely on GS1 barcodes, including UPC codes, to ensure accurate product identification, inventory management, and seamless transactions. By obtaining a UPC, sellers gain access to a broader customer base and can showcase their products to a global audience.
UPC barcodes are recognized worldwide.
If you intend to grow your business into a global brand, having UPCs for your products or services allows you to expand your operations on a global scale faster. Because UPC is a global standard, international buyers can easily identify the products you sell. They also make it possible for over 300 million active Amazon users to find your products.
UPCs help make stock management more efficient.
A UPC barcode acts as a unique product identifier, enabling efficient stock management for sellers. By scanning the barcode, product information such as description and price can be retrieved from a computer database. This streamlines inventory tracking, helps prevent stockouts, and facilitates accurate order fulfillment.
UPCs ensure effective product identification
UPCs play a crucial role in ensuring accurate and effective product identification for consumers. Customers can easily recognize and differentiate products based on their unique UPC codes. This helps build trust and credibility among customers, leading to an enhanced customer experience and repeat purchases.
UPCs maximize sales opportunities.
Having a UPC is crucial for reaching a wider audience and maximizing sales opportunities in the digital marketplace. Aside from tapping into established online marketplaces, UPCs also make it easy for customers to search and compare products for more informed purchasing decisions.
How To Buy A UPC
There are over 100 GS1 offices around the world where you can buy UPC for your products. You can also buy them online through the GS1 website. Before you can generate UPCs, you must apply for a GS1 US GTIN or a GS1 Company Prefix first.
For small sellers
For beginner sellers with limited product types, a GS1 US GTIN will be the more cost-effective option. Aside from the free subscription to GS1 US Data Hub, there are no annual fees to pay and one GTIN costs only $30.
Go to the GS1 Website.
Click Get Your GTIN Now.
Provide your brand name.
In the product description box, specify the brand name, product type, product variation, and net contents of the item you are selling.
Click Add to Cart.
Provide your contact information.
Pay for your purchase.
After processing the payment, you will receive a welcome email with further instructions on how to get your UPC barcode using the GTIN. You can then print and apply this barcode to your product packaging or make it available online for scanning and identification of your product.
For sellers scaling their businesses
If you have a sizable product line or have plans of adding to your existing one, you might want to consider getting a GS1 Company Prefix. This will allow you to get multiple barcodes simultaneously and create new ones faster. Depending on the number of GTINs or barcodes you need, you'll have to pay an annual fee of $50 to $2,100 and an initial fee of $250 to $2,100.
Go to the GS1 Website.
Click Get Your Prefix Now.
Select the number of items you need barcodes for from the drop-down menu.
Click Add to Cart.
Provide your contact information.
Pay for your purchase.
Your GS1 company prefix is a six-digit code that will appear at the front of all the UPCs you generate. This will allow you to create barcodes for 10 to 100,000 unique products.
To get your UPC barcode
To get UPC barcodes for your products after obtaining a GS1 company prefix:
Determine the number of UPC codes needed: Consider how many unique products you have or plan to have in your inventory. Each distinct product variant or item (such as size, color, or packaging) will require a unique UPC code.
Assign unique product numbers (GTINs): Using your GS1 company prefix, allocate a unique GTIN to each of your products. GTINs are a globally recognized standard and serve as the basis for UPC codes.
Determine the package types: Identify the various package types in which you will sell your products. This can include individual units, cases, bundles, pallets, or any other packaging configuration that requires a separate identification.
Specify the appearance of the UPC codes: Determine how the UPC codes will be visually represented on your products. Consider factors such as barcode scanning at checkout, online sales, and internal warehouse processes. Decide on the appropriate barcode format, size, and placement.
Test the barcodes: Before placing a larger order, it is crucial to test your barcodes to ensure they scan accurately and are properly encoded. This step helps verify that your barcodes will be accepted and recognized by retailers and distributors.
Place an order for UPC codes: Once you have confirmed the accuracy and functionality of your barcodes, you can proceed to place an order for the required quantity of UPC codes. Contact GS1 or utilize their online portal to initiate the order process. Provide the necessary information, including your allocated GTINs and package types, and complete the ordering procedure.
Keep in mind that a UPC is unique for every product variation. If you are selling a shirt, for instance, you'd need one UPC for it. If the shirt comes in two different colors, you'd need two UPCs—one for each color variation. If each color comes in three different sizes, you'll need a total of six UPCs.
How to Use UPC Codes
After purchasing UPC codes, you need to convert the barcode numbers into barcode images for them to be scannable by consumers or at point-of-sale terminals. You can use software or online barcode generators for this. Then you can integrate the barcodes into your packaging, use printed labels, or print the barcodes directly onto the product.
For online selling, key in the UPC of your product when you list it on online marketplaces. On Amazon, you can set the UPC barcode as your default code for inventory tracking.
Log into Seller Central and go to Settings.
Click on Fulfillment by Amazon.
Look for FBA product barcode preference. Click Edit.
Select Manufacturer barcode.
Click Update.
How to Add UPC Codes to Amazon Listings
For product listings on Amazon, you need to provide the numerical UPC when you list an item on the platform for the first time. If you are on Amazon FBA, you will also need a barcode for identifying and tracking inventory throughout the fulfillment process. UPC and EAN are among the manufacturer barcodes Amazon accepts on product listings.
When you create a product list, go to the field Product ID. Key in your UPC code here. You will have to do this only once for new listings. Succeeding listings of the same item will automatically fall under this product ID.
How To List Products Without A UPC
In cases where the products you want to list do not have UPC or other product identifiers available, you can apply for a GTIN exemption from Amazon. You can do this during the product listing creation process. Click on GTIN Exemption Request and select the product category that has no identifier. Provide all the necessary information and the supporting letter from the manufacturer, if available. Once approved, your product will be listed. However, you would most likely be asked to get an Amazon barcode for your item.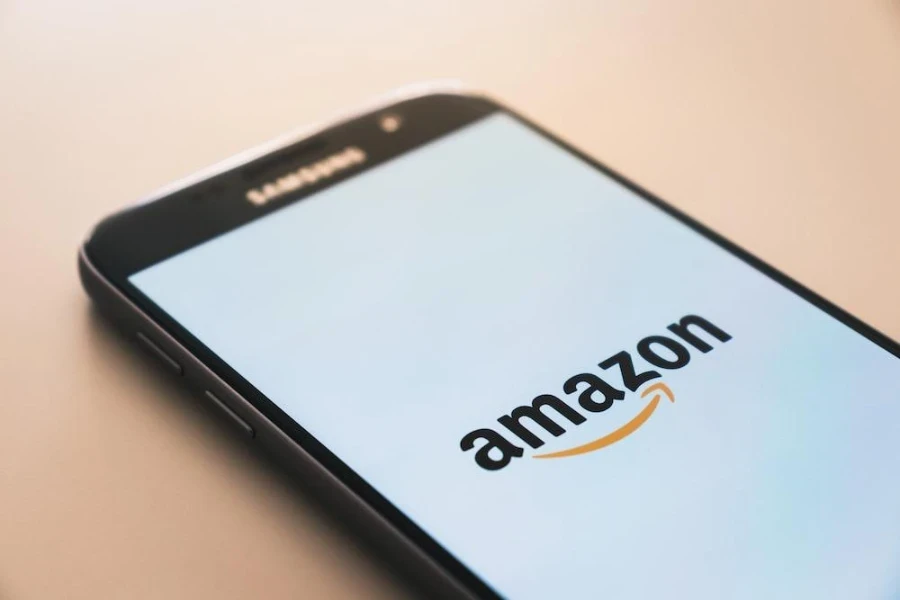 Best Practices for UPC Codes on Amazon
Purchase UPCs from GS1. It is essential to buy your UPCs directly from GS1. Amazon requires UPCs to be obtained from GS1 to ensure accuracy, legitimacy, and compatibility with their systems. Third-party websites may offer cheaper UPCs, but using these can be risky as they may be associated with a different brand or product. If Amazon detects that your UPC is not authentic, your listing may be removed, or you may face suspension from creating new ASINs. Amazon regularly verifies the barcodes against the GS1 database to maintain the integrity of product listings.
Assign a unique code for each product variation. It is crucial to assign a unique UPC for every product variation you sell. If you offer a product in different colors, sizes, or styles, each variation requires its own UPC. For instance, if you sell backpacks in five different colors, you will need five distinct UPC codes for that specific backpack style. GS1 provides a barcode estimating tool that can assist you in determining the number of barcodes you need.
Use the manufacturer's UPC codes for reselling. If you are reselling products on Amazon and the items already have manufacturer UPC codes, use those existing codes. Creating new UPCs for products you did not manufacture can lead to the removal of your listing or the suspension of your seller account. If the manufacturer's UPC code is not available, you can apply for a GS1 exemption from Amazon to list the product without a UPC.
Stay informed about barcode advancements. While UPC codes are widely used, there is a growing trend towards 2D barcodes. 2D barcodes like GS1 DataMatrix and GS1 QR Code offer enhanced functionality and can store more product information. These barcodes enable advanced capabilities such as traceability, sustainability initiatives, and providing detailed product information to consumers. It is important for retailers to adapt their point-of-sale systems to accept different types of barcodes to leverage the benefits offered by 2D barcodes.
Regularly update your UPC codes and product listings. As your product inventory changes over time, update your UPC codes and product listings accordingly. If you introduce new product variations, discontinue certain items, or make any changes to your product offerings, ensure that your UPC codes accurately reflect these updates. Keeping your UPC codes and listings up to date helps maintain inventory accuracy, prevents customer confusion, and ensures smooth order fulfillment processes. Regularly reviewing and refreshing your UPC codes and product listings is essential for effective product management on Amazon.
Final Thoughts
UPC codes play a vital role for sellers who aim to establish and grow their own brand on platforms like Amazon. These unique identification numbers provided by GS1 ensure that products have a standardized and globally recognized barcode, enabling seamless listing, inventory management, and customer engagement.
By understanding what UPC codes are and how to obtain them through GS1, you can navigate the process of creating accurate and legitimate product listings on Amazon. However, you must also invest time and effort into mastering other essential aspects of running a successful business on the platform. By combining a strong understanding of UPC codes with continuous learning and strategic decision-making, you can effectively build your own brand and thrive in the dynamic and competitive e-commerce landscape.
Source from Threecolts
The information set forth above is provided by Threecolts independently of Alibaba.com. Alibaba.com makes no representation and warranties as to the quality and reliability of the seller and products.
Was this article helpful?