There has been a significant increase in demand for takeaway and food delivery services in recent years, with the number of people using online food delivery services projected to reach 2.85 billion in 2023. That figure is estimated to climb to 3.5 billion by 2027. Consequently, the demand for takeaway packaging is also on the rise.
Takeaway packaging is an integral part of the food economy, protecting food from environmental factors that may contaminate, damage, or cause decay during transportation or storage. Therefore, growth in food delivery services creates an opportunity for businesses in the food and beverage packaging sector to also expand. 
Here we'll explore various takeaway packaging trends in 2023 and provide tips on how to source food packaging that stands out from the crowd.
Table of Contents
Takeaway packaging market overview
Top trending takeaway packaging
Tips for creating eye-catching takeaway packaging
Conclusion
Takeaway packaging market overview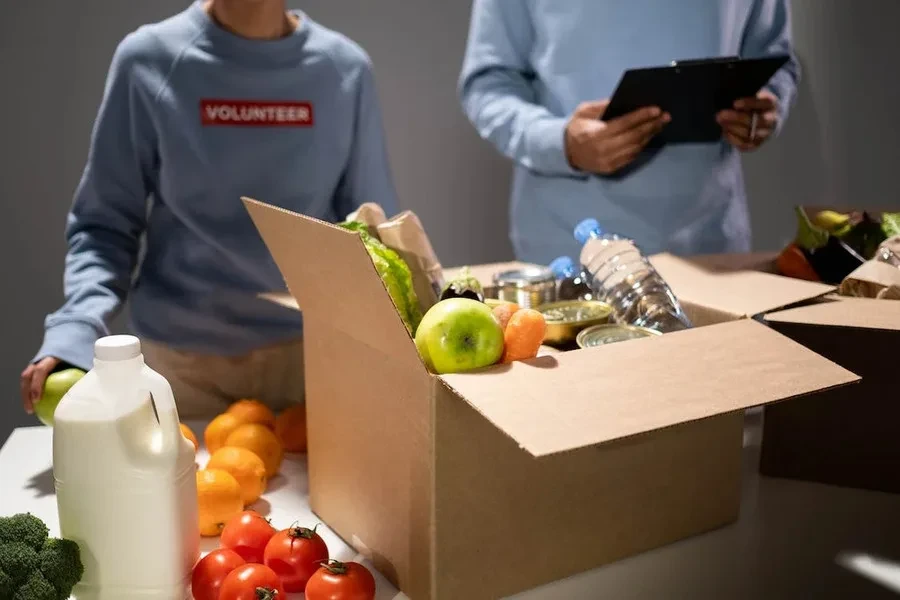 With consumers placing more delivery and takeaway orders, the food packaging industry has never been more crucial. For instance, the global foodservice paper bag market was valued at US $958.4 million in 2022 and is projected to reach US $1575.9 million in 2032. Meanwhile, the global takeaway container and insulated food delivery bag markets are estimated to reach US $104.8 billion and US $14.49 billion, respectively, in 2023. The growth reflected in these food packaging markets indicates the business potential and opportunities in this industry.
Factors driving the takeaway packaging market growth
Various factors are contributing to the increased demand for takeaway packaging, including:
Technological advancements, such as user-friendly apps and tech-enabled driver networks
Rise in fast-food chains and quick-service restaurants, enabling increased access to takeaway meals
Changing consumer habits. For example, research shows that people living in urban areas favor takeaway and delivery food services.
Businesses are increasingly embracing takeaway bags since they enable customization and branding
Top trending takeaway packaging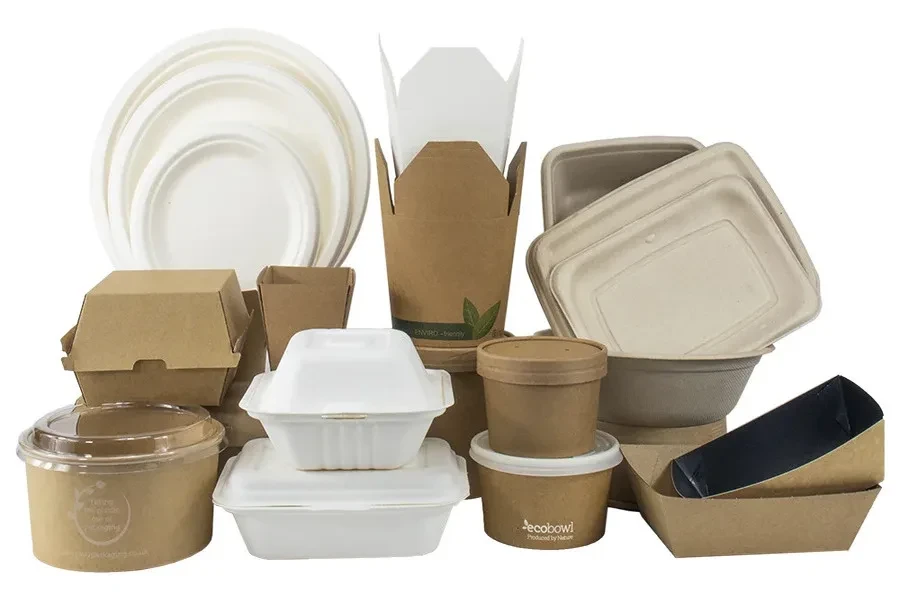 Staying attuned to takeaway packaging trends is crucial for businesses to ensure their packaging aligns with consumer preferences and expectations. In addition, selecting the right food packaging is a strategic decision that can impact overall customer experience and loyalty.
Below is a list of the top 5 trending takeaway packaging in 2023:
Eco-friendly bags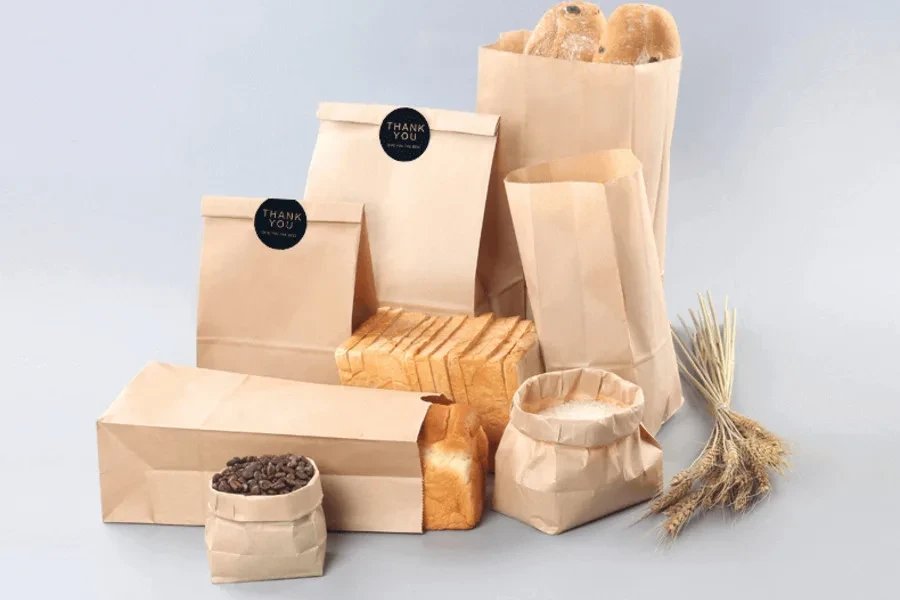 Modern-day consumers are aware of growing environmental issues and are shifting towards environmentally sustainable products and practices. In response to this consumer behavior shift, businesses have embraced eco-friendly bags. As a result, the global market for eco-friendly bags is projected to grow at a CAGR of 12.12% from 2022 to 2030, reaching a market value of US $4,579.10 million. These bags are made from biodegradable or compostable materials such as recycled paper, cornstarch-based plastics, or plant-based materials.
Foam takeaway containers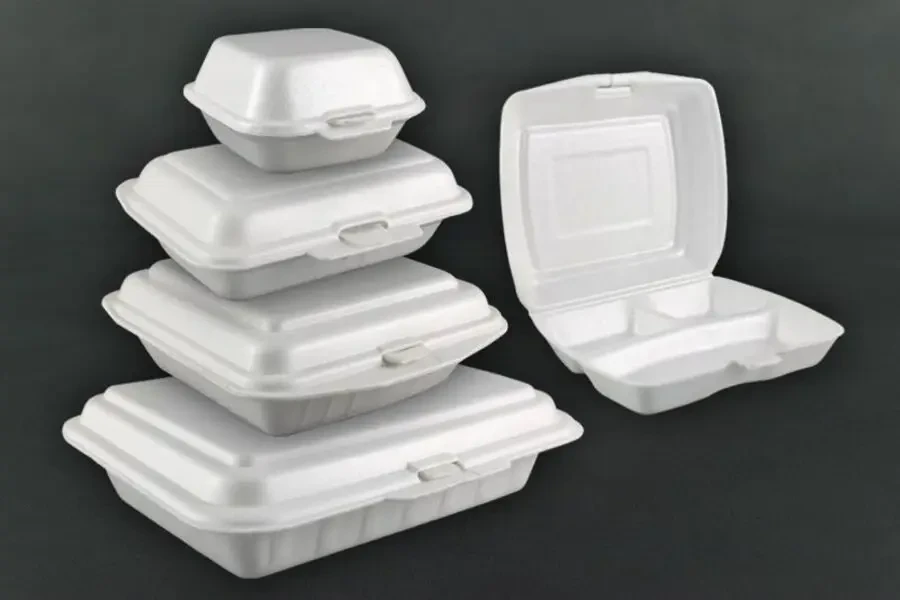 Foam takeaway containers are typically made from expanded polystyrene (EPS) foam, which is known for its lightweight and insulating properties. They can be used to package a variety of food items, including hot and cold dishes, due to their ability to maintain temperature. The global packaging foam market is projected to generate US $11.15 billion in 2023 and reach US $14.02 billion, growing at a CAGR of 4.68%. Foam food packaging accounts for a significant share of this market due to increased online food and grocery purchases.
Disposable food containers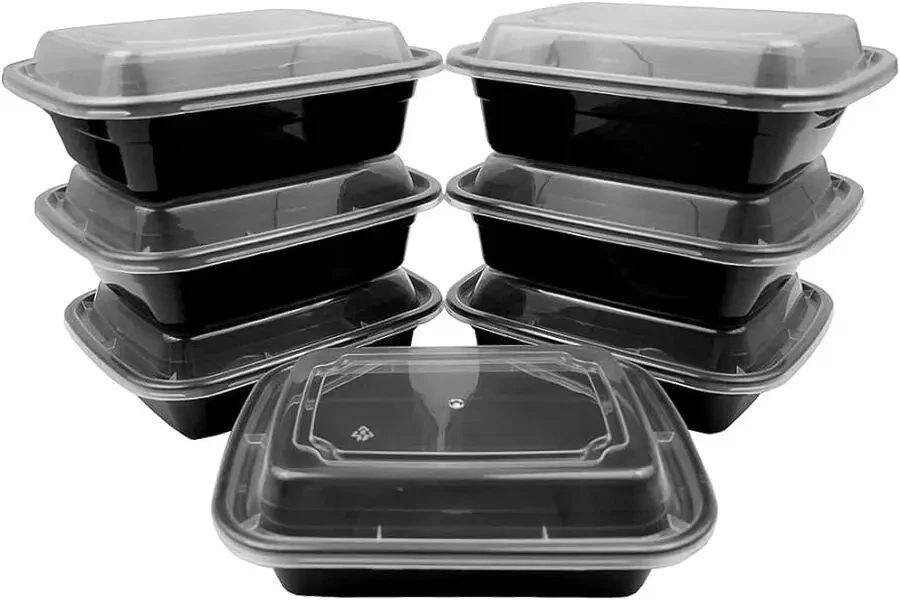 Disposable food containers are designed for single-use purposes, such as packaging sandwiches, salads, entrees, and desserts. These containers can be made from various materials, including paper, plastic, cardboard, and aluminum. The global market for disposable food containers is estimated to reach US $17.76 billion in 2023 and US $29.21 by 2033, growing at a CAGR of 5.1%. The demand for disposable food containers is based on their extensive use in the food service industry, including restaurants, fast-food chains, and food delivery services.
Vacuum-sealable food containers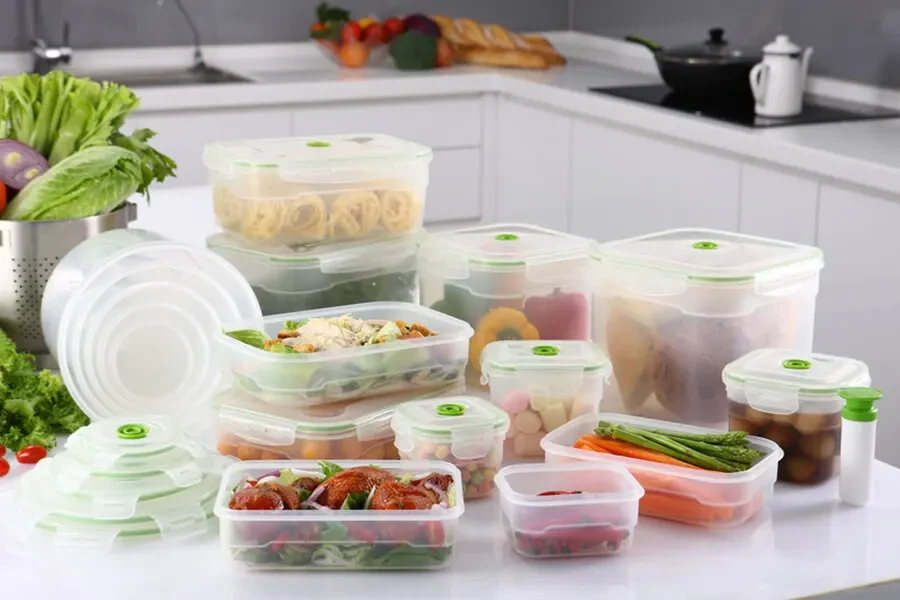 Vacuum-sealable food containers are specialized containers designed to create an airtight seal, which removes air from the container to preserve the food's freshness and extend the food's shelf life. Their demand is evidenced by the segment's global market size, which was estimated to generate approximately US $27.1 billion in 2022 and reach US $34.77 billion by 2028, growing at a CAGR of 4.14%. The Asia Pacific, North America, and Europe regions are the main markets for vacuum packaging. These containers are popular among home cooks and food enthusiasts who prioritize food preservation and reducing food waste.
Customized food packaging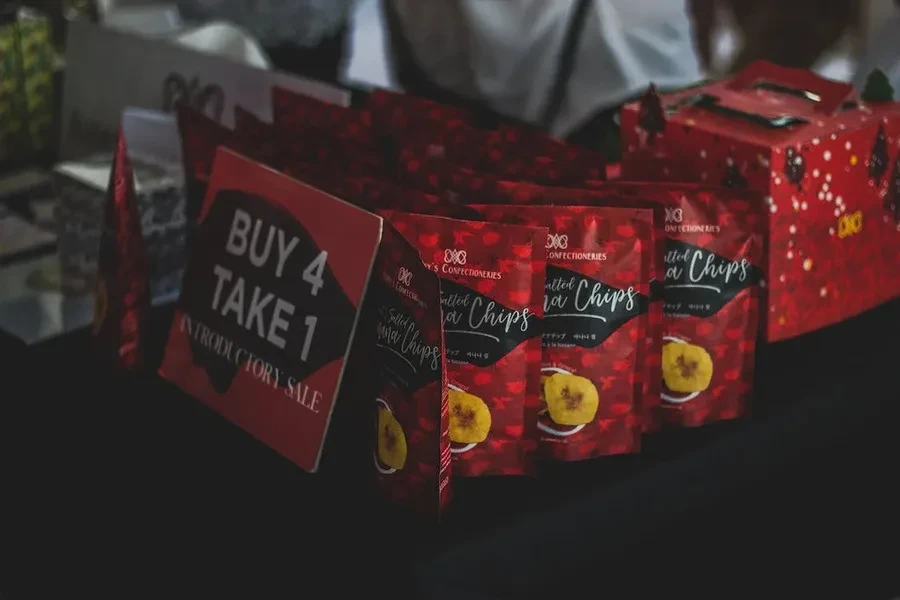 Customized takeaway packaging features unique designs, logos, and messages to meet customer requirements and reinforce brand identity. They can include product protection features, eco-friendly materials, or subscription options to meet customer needs and demand. The popularity of custom takeaway packaging is reflected in the global market growth, which is projected to generate US $43.88 billion in 2023 and reach US $63.07 billion by 2030, growing at a CAGR of 5.32%. Leveraging customized packaging is likely to increase business revenues and marketability. 
Tips for creating eye-catching takeaway packaging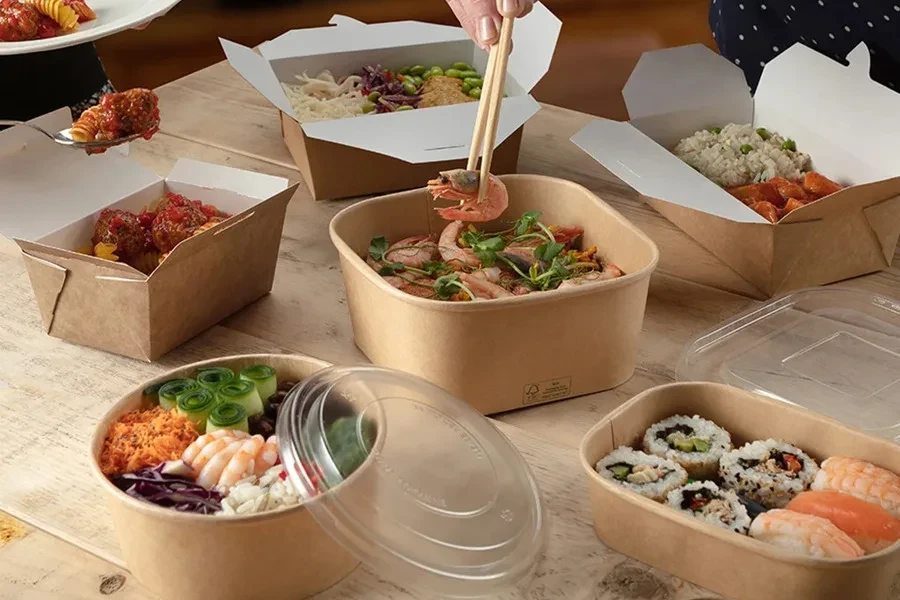 Takeaway packaging provides a convenient means for transporting food orders, ensuring compliance with regulations, and facilitating branding and marketing. Therefore, it pays for businesses to make thoughtful, strategic decisions when designing and manufacturing takeaway packaging.
Below are some tips that can aid in creating eye-catching takeaway bags:
1) Choose the right materials
Choosing the right materials – such as paper, cardboard, plastic, or eco-friendly materials – for the takeaway bags is crucial. The decision should be based on the type of food or beverage to be packaged and whether the materials align with the brand's values. For example, businesses that emphasize environmental sustainability should opt for eco-friendly options such as biodegradable paper or reusable fabric.
2) Factor in the size and shape
The size and shape of the takeaway packaging should be well-suited to the type of food served. For example, smaller bags are ideal for individual items like sandwiches, while larger ones are better for family-sized orders. Ultimately, the size and shape of the takeaway packaging should prevent spillage or damage during transportation and align with the desired food presentation.
3) Prioritize sustainability
Sustainability, as reflected in a brand's packaging, can influence customers' decision-making. For instance, report findings indicate that 74% of environmentally aware consumers would pay more for sustainable packaging. Therefore, businesses should opt for materials and designs that reduce environmental impact, such as biodegradable, compostable, or recyclable materials. They should also communicate these sustainability efforts to customers through branding and messaging.
4) Add design and branding
Incorporating design elements and branding on takeaway bags can leave a lasting impression on customers. Takeaway packaging should be customized with unique logos, color schemes, and eye-catching graphics to reinforce brand identity. For example, Coca-Cola's iconic red and white logo, glass bottle, and the slogan "open happiness" have helped it continue to stand out in the market. Other designs to consider are minimalist and colorful patterns, as well as floral or natural designs.
5) Ensure functionality
Last but not least, takeaway bags and containers should be functional. For instance, they should be easy to open, close, and carry. Therefore, businesses should consider adding features like secure closures, handles, or insulation to help maintain freshness. These all help to enhance the overall customer experience.
Conclusion
Food packaging helps businesses communicate their values and connect with their target customers. Incorporating trends into takeaway packaging also makes it more likely that their packaging aligns with current consumer preferences. However, these factors should not come at the expense of functionality or sustainability. Finally, adding various design and branding elements and using appropriate materials can result in higher customer satisfaction.
If you're looking for the latest food container and takeaway products, browse thousands of options on Alibaba.com.
Was this article helpful?