Cosmoprof North America highlighted the latest product innovations and brand stories that will impact beauty e-commerce. As an online retailer, it's crucial to understand the top trends spotted at the show to inform your product selections and merchandising strategy. Read on for the top 5 beauty trends from Cosmoprof North America and how online retailers can tap into them.
Table of Contents
Microbiome beauty goes mainstream
Inclusive beauty gets specific
At-home beauty tech upgrades
Skinimalism expands to makeup
Heritage-inspired self-care
Conclusion
Microbiome beauty goes mainstream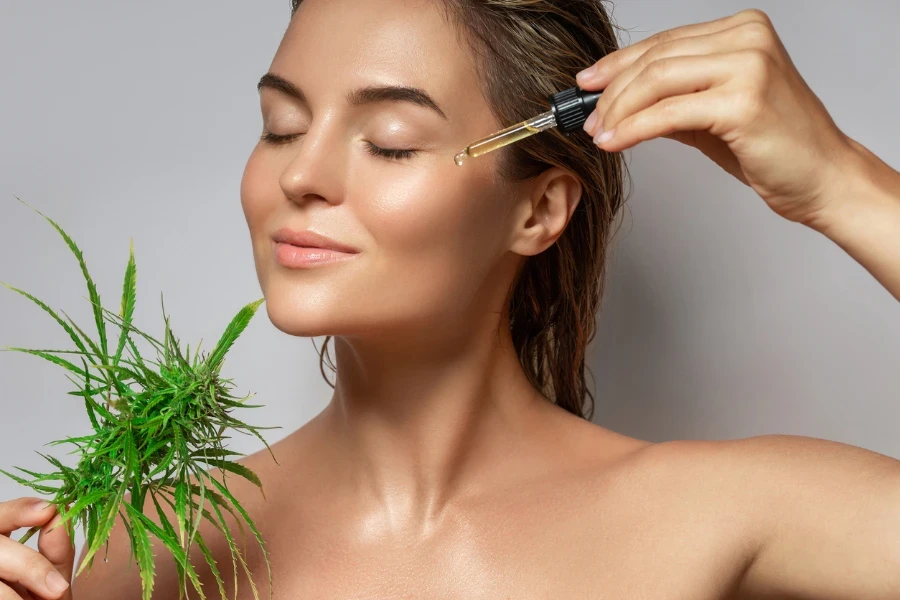 Prebiotic and probiotic ingredients are expanding beyond skincare into additional beauty categories like haircare, body care, and more. This indicates that microbiome-based beauty is going mainstream. As an online retailer, you should take note of this trend and stock microbiome products beyond just skincare.
For example, hair care and scalp health brands at Cosmoprof focused on balancing the scalp microbiome with prebiotic formulas. In body care, deodorant brands introduced novel probiotic deodorants to nourish the underarm microbiome.
To tap into the microbiome trend, retail products that feature prebiotics, probiotics, and postbiotics across skincare, haircare, body care, and more. Don't silo these to just the skincare category. Highlight the ingredients and their benefits to educate shoppers on product pages and marketing content. The microbiome is an emerging category that requires explanation to help consumers understand the benefits.
Positioning microbiome beauty products alongside each other can create a stronger merchandising story for shoppers browsing your site. Also, consider bundling products that work together to care for the microbiome. This trend presents opportunities to expand the relevancy of the microbiome beyond skincare and drive incremental sales. Stay ahead of the curve by offering the latest microbiome innovations in multiple beauty aisles.
Inclusive beauty gets specific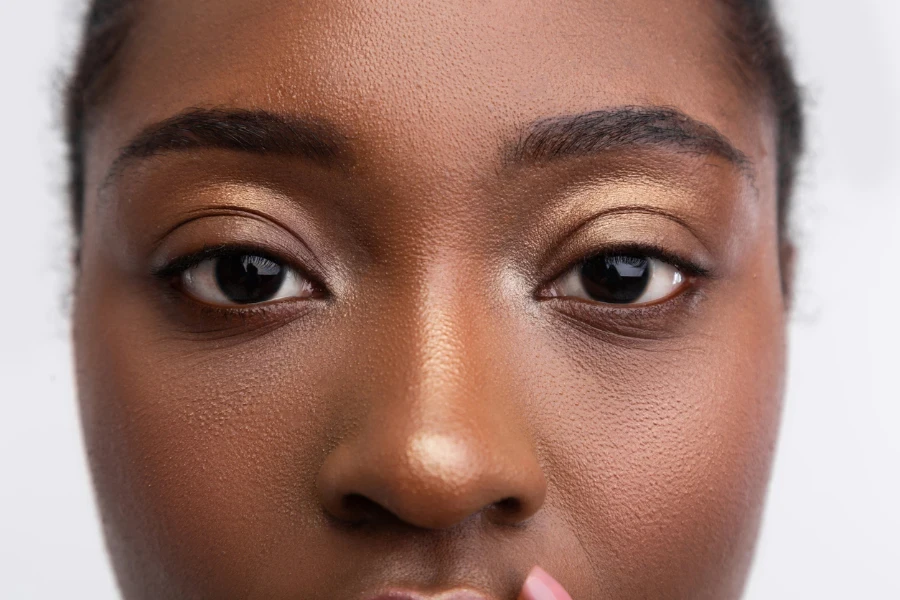 Brands are honing in on specific underserved demographics like textured hair, dark skin tones, and sensitive skin types. The days of vague "for all" marketing are over. Consumers want to see themselves represented accurately.
As an online retailer, take an inventory of your brand portfolio and product assortment. Identify gaps where you could improve representation for diverse hair types, skin tones, ingredients, etc. Seek out brands creating products suited for curly, coiled, and kinky hair textures. Source skincare specifically formulated and tested for melanin-rich skin.
You have an opportunity to guide shoppers to the right solutions for their needs. Provide detailed information on product pages about who and what the product is designed for. Create informational content like product roundups, skin and hair type guides, and expert advice tailored to diverse needs.
Ensure your marketing visuals showcase different hair types, skin tones, and concerns. Diverse representation in your content and branding will attract a broader audience. By providing a shopping experience where more people can see themselves reflected, you can capture sales from underserved demographics.
At-home beauty tech upgrades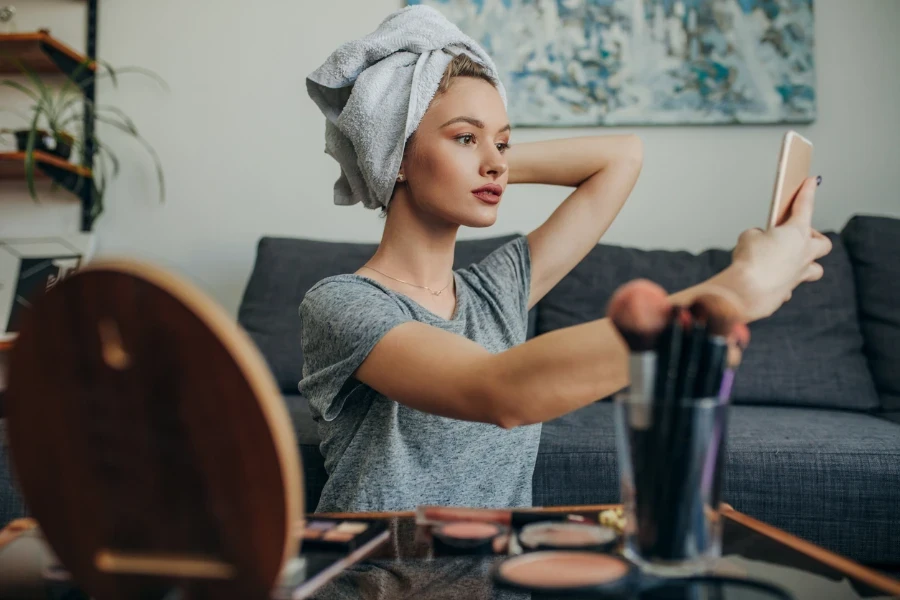 Advancements in technology like artificial intelligence, data analytics, and smart devices are bringing professional-level beauty treatments into the home. From personalized skincare routines to salon-quality hair styling tools, beauty tech makes it easier for consumers to achieve professional results on their own.
As an online retailer, you have an opportunity to become a go-to destination for tech-enabled beauty products. Seek out the latest device innovations and spotlight how they deliver personalized, customized experiences and salon-level results at home.
For example, highlight smart skincare devices that use AI to analyze skin and create tailored product recommendations and routines. Promote at-home hair tools that leverage predictive technology, allowing users to preview styles digitally before committing.
On your product pages, emphasize the tech-led benefits like customization and personalization. Share how data, connectivity, and algorithms improve efficacy and upgrade routines. With beauty tech, it's key to communicate how the technology meaningfully enhances the user experience.
Merchandising tech-based products together can reinforce their shared high-tech advantages. Also, consider bundling tech devices with complementary products to help shoppers create complete routines. Position your brand as a go-to online destination for scalable at-home beauty tech.
Skinimalism expands to makeup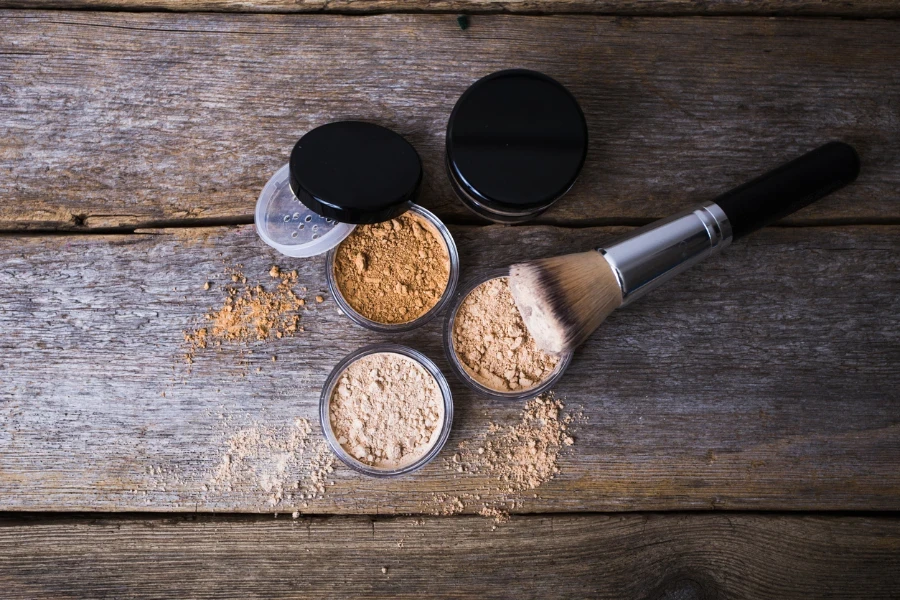 The skinimalism trend of pared-back, skincare-powered makeup with a focus on natural, clean ingredients is expanding. Brands at Cosmoprof showcased alternatives like mineral makeup and sheer foundations infused with skincare benefits.
Cater to skinimalism lovers by curating multi-benefit makeup that nourishes and cares for the skin. Seek out formulas with soothing, sensitive skin-friendly ingredients. Promote products as "skincare makeup" and call out ingredients and benefits like hydration and brightening.
Merchandise skincare makeup alongside skincare products to reinforce their shared priorities. Create guides like "Best Makeup for Sensitive Skin" and "Skincare Makeup Must-Haves." Provide tips on how to build routines with skincare-makeup hybrids.
Educate shoppers on product pages and marketing content about how these formulations differ from conventional makeup. Explain their emphasis on skin-nourishing minerals, botanicals, and other gentle active ingredients. Highlight their suitability for sensitive skin and conditions like eczema and rosacea.
Position your online store as a go-to destination for clean, skin-first makeup alternatives. Tap into the skinimalism values of simplicity, sensitivity, and self-care beyond skin care.
Heritage-inspired self-care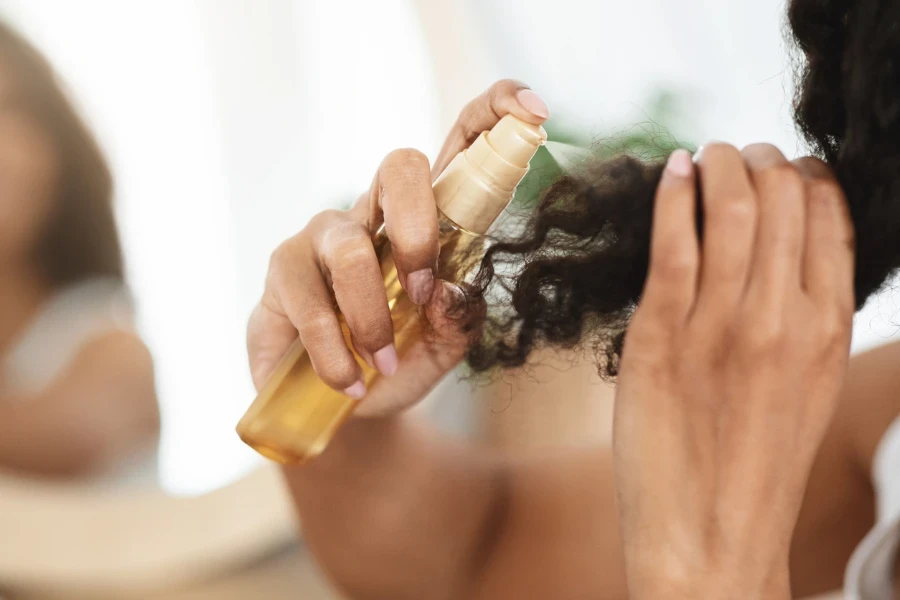 Cosmoprof showcased brands connecting with their roots through ingredient sourcing, rituals, and community partnerships. By honoring their heritage, these brands foster a deeper sense of holistic well-being.
As a retailer, seek out brands that authentically weave in traditional practices and ingredients. For example, look for skincare drawing from ancient Eastern medicine rituals or haircare featuring oils long used in African communities.
On your website and marketing, share the rich backstories of how brands ethically incorporate ingredients and practices from their cultures. Don't just list the ingredients – tell their origin stories.
Describe traditional uses and benefits. Explain how the brands honor the communities they source from. This storytelling enriches the shopping experience and product value.
Promote heritage-inspired products for their holistic self-care benefits. Tie them into wellness themes like de-stressing, pampering, or self-expression. Merchandise them alongside complementary items like candles, teas or accessories to create lifestyle vignettes.
Position your online store as a destination for meaningful self-care rooted in honoring beautiful traditions. The depth of this trend offers opportunities to connect shoppers with brands giving back to their communities.
Conclusion
Cosmoprof NA highlighted major trends like microbiome beauty, inclusive products, at-home tech, and clean makeup that online retailers should lean into. Use this intel to inform your brand and product selections, storytelling, and merchandising to attract and engage beauty shoppers.
Was this article helpful?