Intimate apparel is taking center stage in 2023 as lingerie becomes outerwear. From music festivals to the red carpet, barely-there dresses and visible corsets are in focus. Vintage styling and soft feminine details are key in this trend driven by Gen Z and supported by celebrities. Read on for an in-depth look at the must-have lingerie pieces and styling tips to help you curate the perfect selection for your store this year.
Table of Contents
Nostalgic romance
Sheer dresses demand coordination
Slip dresses slip into festivals
Bralettes on full display
Combat the feminine
Conclusion
Nostalgic romance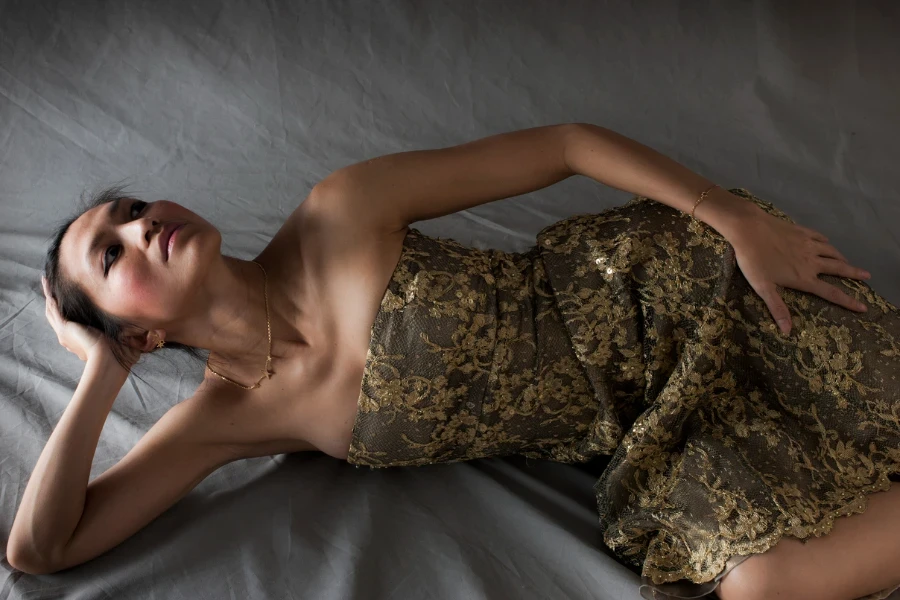 A major factor driving the intimate apparel trend is Gen Z and Millennials' growing interest in vintage and secondhand clothing. Platforms like Depop and TikTok thrift shops are buzzing with lacy slips, embroidered corsets, and retro camisoles.
These vintage lingerie pieces inspire the PrettyFeminine aesthetic with their delicate materials, romantic silhouettes, and sweet decorative details. Key characteristics include: Corsets and basques with boning and structure as well as dainty embellishments like florals and bows; slip dresses and slips made from soft, flowing fabrics like silk, satin, and crepe; lacy bralettes and triangle bras with either wireless, unlined cups or soft contour padding; vintage-inspired colors like cream, pink, peach, and mint green.
The demand for pre-loved lingerie reflects Gen Z's values of sustainability and individual expression. By sourcing and selling one-of-a-kind vintage pieces, retailers can capture the coveted thrifter aesthetic. Upcycling materials into new romantic lingerie styles allow for originality.
The PrettyFeminine trend reinvents historical intimate apparel with modern styling and a youthful attitude. Lace, embroidery, and ruching add ornate beauty while cool sneakers and edgy boots keep the look young.
Sheer dresses demand coordination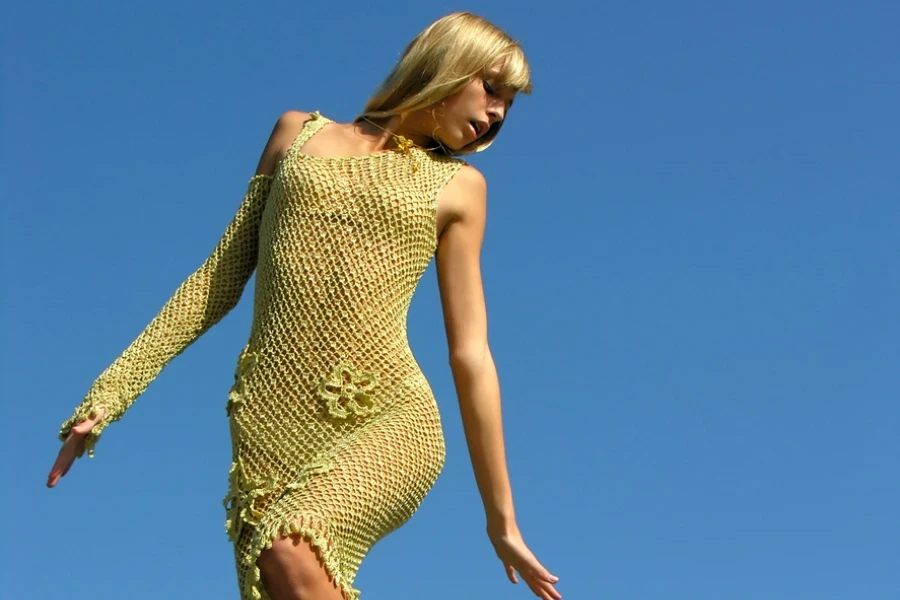 Another major influencer of the lingerie-as-outerwear trend is the popularity of sheer dresses worn by celebrities on the red carpet and influencers on social media. These barely-there styles require the perfect underpinnings to complement the look.
At the Cannes Film Festival in May, stars including Scarlett Johansson and Diane Kruger turned heads in naked dresses and gowns with sheer cutouts. Their sultry looks demanded meticulously planned lingerie pairings – contour bras to avoid lines and seamless briefs for discreet coverage.
Gen Z influencers like Madi Lewis and Alix Earle are also showcasing sheer dresses on Instagram and TikTok. Their outfits blend feminine slip silhouettes with edgy cutouts. Sheer chiffon fabrics make visible bras a focal point.
For retailers, sheer dress demand presents an opportunity for black lingerie bestsellers. Some key pieces include: Contour bras and hi-waist panty sets in seamless nylon and spandex; unlined, wireless triangle bras with plain elastic straps; boyshorts and thongs in low-rise and high-rise options
Make sure to offer sheer dress-worthy lingerie in an inclusive range of sizes. Stocking best-selling black basics allows shoppers to replicate celebrity and influencer styles.
Slip dresses slip into festivals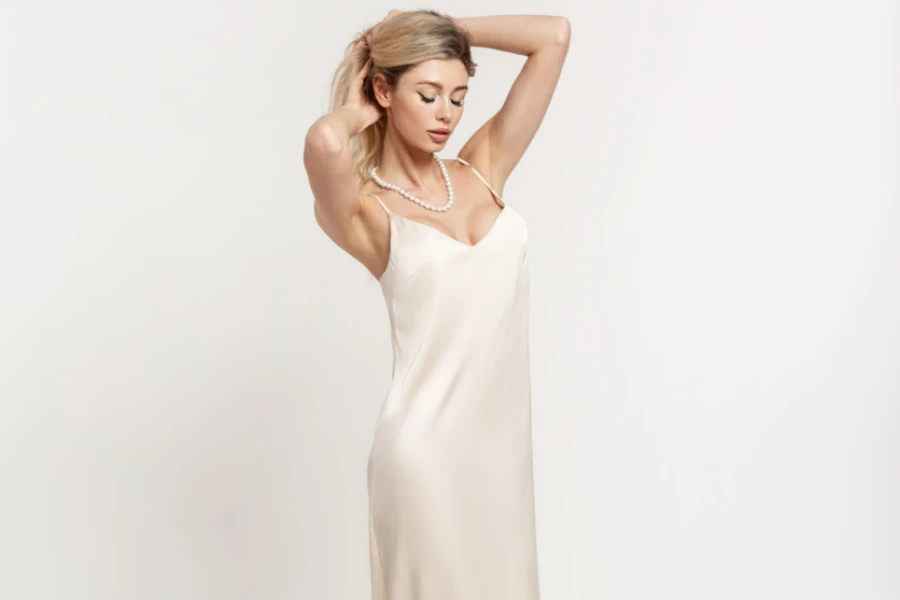 Music festivals like Coachella and Glastonbury are prime spots for the lingerie-inspired dress trend. Short slip dresses in satin, silk, and lace are a major festival fashion statement.
At Coachella, this April, influencers and style icons were spotted in romantic midi slips with spaghetti straps, bias-cut silhouettes, and cowl necklines. Paired with chunky boots or sneakers, these lingerie-style dresses are perfect for dancing in the desert.
For retailers, slip dresses present exciting product potential. This key category includes: bias-cut silhouettes with thin straps, loose on top and clingy on bottom; luxe fabrics like satin charmeuse, stretch silk, and lace; solid black or jewel tones like emerald, ruby, amethyst; printed options in floral, paisley, and animal prints
Slip dresses bridge innerwear and outerwear, making them prime #UnderwearAsOuterwear festival fashion items. Their simple shapes allow for relaxed size inclusivity.
Stock a range of lengths from micro to maxi for versatile styling. Influencers wear slips as dresses, beach coverups, and jackets and layer them over t-shirts with jeans or shorts. Provide customers with plenty of cute slip options for their desert-chic looks.
Bralettes on full display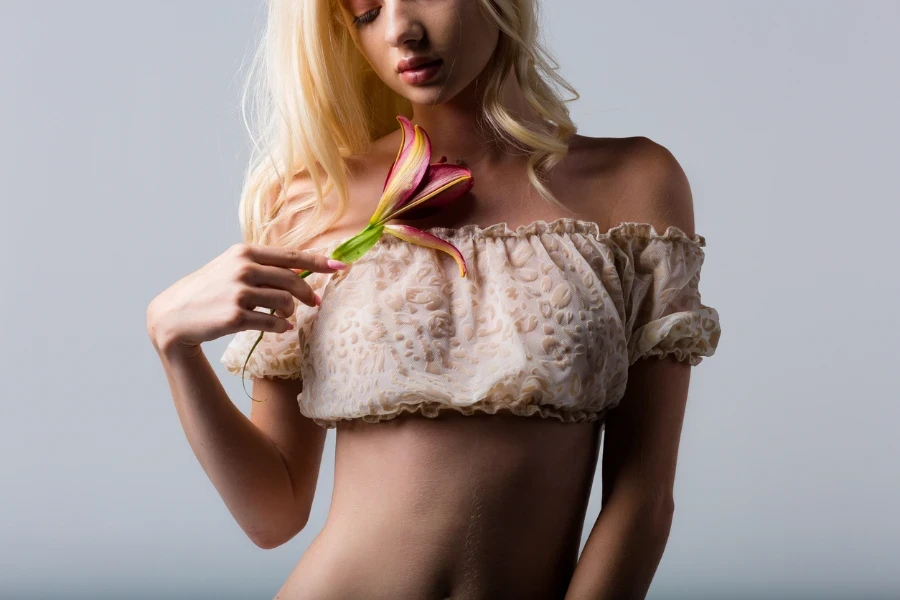 Along with slips and corsets, bralettes are another lingerie item being put unapologetically on display. Celebrities are embracing the exposed bra trend in eye-catching red carpet looks.
At the Cannes Film Festival, Scarlett Johansson turned heads in a custom Atelier Versace gown with a prominent built-in bralette top. The structured underwire bra in sheer mesh added a sultry accent to her ensemble.
Singers Rihanna and Dua Lipa have also famously worn bralettes as stand-alone tops. Their styling proves the power of these flirty pieces to make a statement and show off personality.
For retailers, the celebrity-exposed bra trend presents opportunities to highlight decorative bralettes beyond their functional role. Key silhouette and detail options include: bralettes with structured cups, underwires and side boning for shape; sheer mesh, fishnet fabrics that add allure; vintage-inspired details like embroidery, and intricate seaming; bright colors and bold prints that complement quartz and neon fashion trends
Merchandising bralettes as both innerwear and outerwear cater to diverse customer needs. Visible lingerie requires structure and coverage for confident wear.
Combat the feminine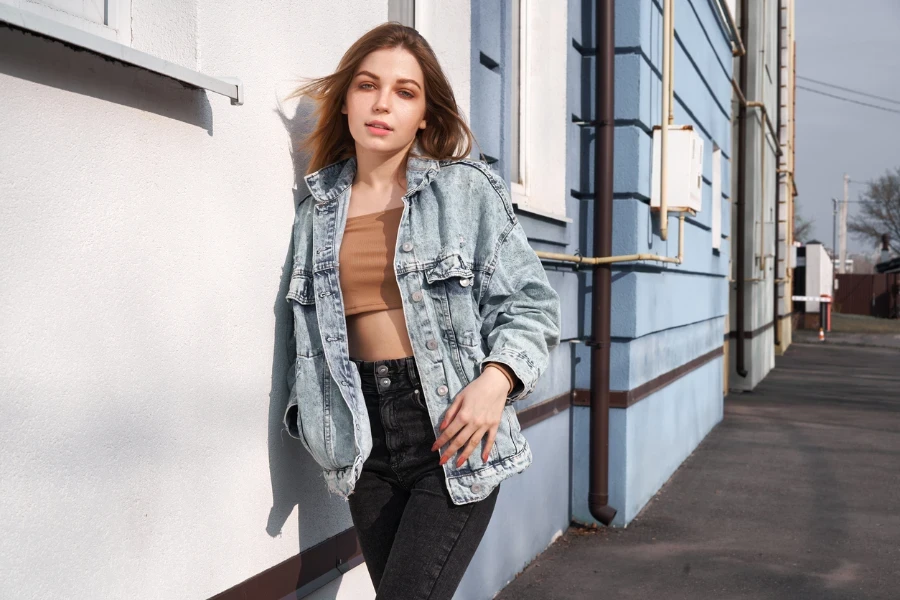 A key styling detail of the lingerie-as-outerwear trend is balancing ultra-feminine pieces with casual, sporty accents. Gen Z designers and influencers experiment with unexpected combinations like corsets and sneakers, slips, and combat boots.
This juxtaposition of opposites reflects the generation's eclectic attitude toward self-expression. Mixing dressy and casual items allows for personalized looks.
Some ways retailers can showcase styling options include: displaying slip dresses with chunky white sneakers or sporty sandals; pairing broderie anglaise bralettes with oversized denim jackets; showing corsets or corset tops with baggy cargo pants or shorts; letting lingerie pieces shine as statement accessories by styling with basics like t-shirts, jeans, or leggings
Providing size, color, and silhouette variety encourages customers to freely explore their own lingerie-inspired #OOTDs. They can take risks and have fun while developing personal style.
Help customers style intimates for day or night by sharing mix-and-match outfit ideas across categories. Creative combinations are key for the lingerie-as-outerwear trend.
Conclusion
Romantic, lacy lingerie is surging in popularity but with a casual twist. Be sure to offer coordinated sets and contour bras to address sheer dress and bralette trends. Vintage-inspired styling allows for one-of-a-kind appeal.
Was this article helpful?