If there's anything that is immutable in the world, it seems that the incredibly low degree of consumers' resistance to freebies is probably a perfect example. A Shippo's report in 2021 showed that 83% of the consumers who participated in the survey opted for free shipping over fast shipping when given the option. Yet when combining these two offers together, as high as 69% of the consumers demonstrated inclinations to click on ads that proclaimed fast/free shipping in a separate survey.
To put it simply, a free and better still, fast delivery is what interests most consumers and likely drives sales. And these two qualities are precisely what a last-mile delivery, which closes the loop of an order fulfillment process, may contribute to achieving. Read on to find out what a last-mile delivery is with a focus on ecommerce, a detailed analysis of its roles & challenges for ecommerce businesses, and its related future trends.
Table of Contents
What is last-mile delivery (or final-mile delivery)?
Last-mile delivery and ecommerce
Future trends for last-mile delivery
Conclusion
What is last mile-delivery (or final-mile delivery)?
To get a full understanding of last-mile delivery, which is often also known as the final mile delivery or last-mile logistics, let's first get a good grasp of the meaning of "last mile". In supply chain management, it basically refers to the last phase of a delivery journey from a transportation hub to the end user.
The term "transportation hub" here can refer to various storage sources, ranging from a distribution center, supplier store, and micro-fulfillment center (MFC) to any type of warehouse. The end destination of the last mile delivery, meanwhile, covers an even wider scope as it can be any designated location that the end customer requested. Depending on the preferred delivery arrangement, the final destination does not restrict to a residential or commercial location only, but it can be a home, office, locker box, parcel shop, or store and it may involve a local destination or a cross-border logistics journey.
In a nutshell, a last-mile delivery process typically involves the following steps:
Orders recorded: whether it is for an ecommerce delivery or a brick-and-mortar shop phone delivery, all orders are normally digitally recorded in a centralized system with a tracking number assigned.
Pending delivery: the ordered items are now transferred to the transportation hub where the last-mile delivery process commences. The goods are pending delivery from now onward.
Delivery assigned: the delivery staff is assigned to handle the delivery based on the route optimization plan in the most cost-efficient manner.
Status update: the order status is updated with the correct tracking info recorded before the goods are loaded for delivery.
Delivery completed: The goods are delivered with proof of delivery updated in the tracking system.
Last Mile delivery and ecommerce
Importance of last-mile delivery for ecommerce businesses
If ecommerce packaging represents the "face" of an ecommerce business that is crucial in leaving a good first impression, the last-mile delivery is then the one that complements an overall good corporate image. After all, regardless of how well packed the product is, if it arrives much later than the anticipated date or is in an unacceptable state, such as with a soiled item or damaged content, not only is the overall impression discounted but the validity and the usability of the product are also in question.
The Shipstation survey, which revealed that 83% of the consumers indicated that they would not hesitate to stop buying from a retailer based on just one single bad shipping experience, says much about the importance of delivery services to consumers. The end result is a bad corporate image that loses its repeat business opportunity as well as chances of client loyalty.
However, a bad reputation and low customer satisfaction are not the only consequences of a failed or delayed last-mile delivery; the worst nightmare for the e-commerce sector may continue long beyond the delivery process in the form of returned items. According to Shopify, the average return rate in the ecommerce field is as high as 20%, from a financial point of view, this translates to higher costs and lower productivity.
The challenges and costs of last-mile delivery
We already understood what consumers expect from last-mile delivery: a free service that is ideally quick enough at the same time. These two anticipations neatly encapsulate the two main challenges in last-mile delivery: manpower and transportation.
The shortage of manpower for the last-mile delivery field is evident not only in the recruitment and retention of drivers but also in the hiring of other general delivery personnel. Such a manpower shortage issue may cause delays throughout the entire delivery process and also compromise the quality of service, especially when it comes to the delivery of heavy or large objects, which normally require more staff to handle.
Meanwhile, transportation issues in last-mile delivery involve real-time traveling situations such as traffic conditions, road conditions, and even parking options. The problem with these issues is that they can be beyond the control and unforeseeable, or sometimes even when they are foreseeable, it is still hard to get over. For example, the limited fueling and stop options when traveling in rural areas and limited parking or load/ unloading space in city areas.
Both of these key challenges may inevitably result in higher costing for the last-mile delivery even though the cost for last-mile delivery is already recognized as accounting for a sizable portion – 53% of the overall shipping costs. Fuel charges, delivery software/ platform maintenance, returning products, and other miscellaneous costs such as vehicle and equipment maintenance fees and storage expenses are other common cost components of last-mile delivery.
Last Mile optimization (routing, planning, service providers)
In light of all the challenges and a great variety of growing cost factors, last-mile delivery optimization is now more crucial than ever. Fortunately, there are also more and more sophisticated technical solutions emerging. Routing software for advance planning, GPS with real-time tracking support, and a centralized ordering cum tracking system, all of this help to optimize the last-mile delivery.
In fact, many delivery service providers are fully equipped with software and systems centered around routing optimization and tracking ability. However, it is still important for online retailers or wholesalers to check out the availability of these and get familiarized with the systems for easier tracking and to provide relevant guidance to the end customers should the need arise.
Meanwhile, route optimization planning aside, from ecommerce operators' or wholesalers' point of view, more planning can be conducted to diversify their delivery options. For example, they may engage with service providers who offer not only door-to-door delivery but also many pickup points or self-service pickup lockers that are spread out throughout many different locations.
In any case, on top of all the above, it goes without saying that timely and efficient communication with customers is essential to the success of these planning and optimization activities.
Future trends for last-mile delivery
Similar to many other technology-driven industries, the delivery service sector is also one that involves constant evolution. However, due to its close connection with the ever-growing ecommerce sector, the advancement in last-mile delivery is not limited to technical aspects. A variety of business models, such as collaboration and consolidation models, have been promoted in view of the growing complexity of the ecommerce industry and the getting more demanding ecommerce customers.
Collaboration models are achieved when two or more firms in the supply chain work hand-in-hand to complement each other with higher efficiency. For example, when a shipping software company collaborates with a cloud-based platform specialized for delivery. The consolidation model, on the other hand, involves the merging of a few deliveries into a single one. This is achievable through some reassignment of distribution or storage schedules based on parcel priority. Such a consolidation approach can also incorporate the collaboration model together through shared delivery arrangement and a survey revealed that the consumers are generally receptive to this model. As many as 68% of participants in a survey indicated that they were open to receiving all non-essential deliveries on two specified days each week, in contrast to the typical earliest possible delivery schedule demands.
In terms of technology improvement, automation is an unstoppable direction. The deployment of drone deliveries and robot deliveries is expected to continue to grow at a much faster pace. Drone delivery, for example, is forecasted to surge by more than double from 482,000 deliveries in 2021 to 1.409 million deliveries in 2022. Indeed, in contrast to an estimation of more than 41 million parcel distribution worldwide daily, a projection of 2000 drone deliveries each day globally clearly shows that there's still room for improvement.
From a service perspective, same-day delivery or on-demand express services is expected to be the norm among consumers soon thanks to multiple premium delivery service programs. Together with more optional white glove delivery choices, detailed real-time order tracking with almost every step tracked and listed is anticipated to become standard soon too.
Conclusion
The significance of last-mile delivery is more relevant than ever in this era of ecommerce. It is therefore crucial for every wholesaler and ecommerce practitioner to have a thorough understanding of the roles & challenges of last-mile delivery, as well as its costing structure and optimization arrangements. It is also vital for ecommerce businesses and wholesalers to be aware of future trends that could potentially reshape the delivery experience of end users and ecommerce. To gain more understanding about logistic terms and wholesale sourcing options, visit Alibaba Reads often to stay updated!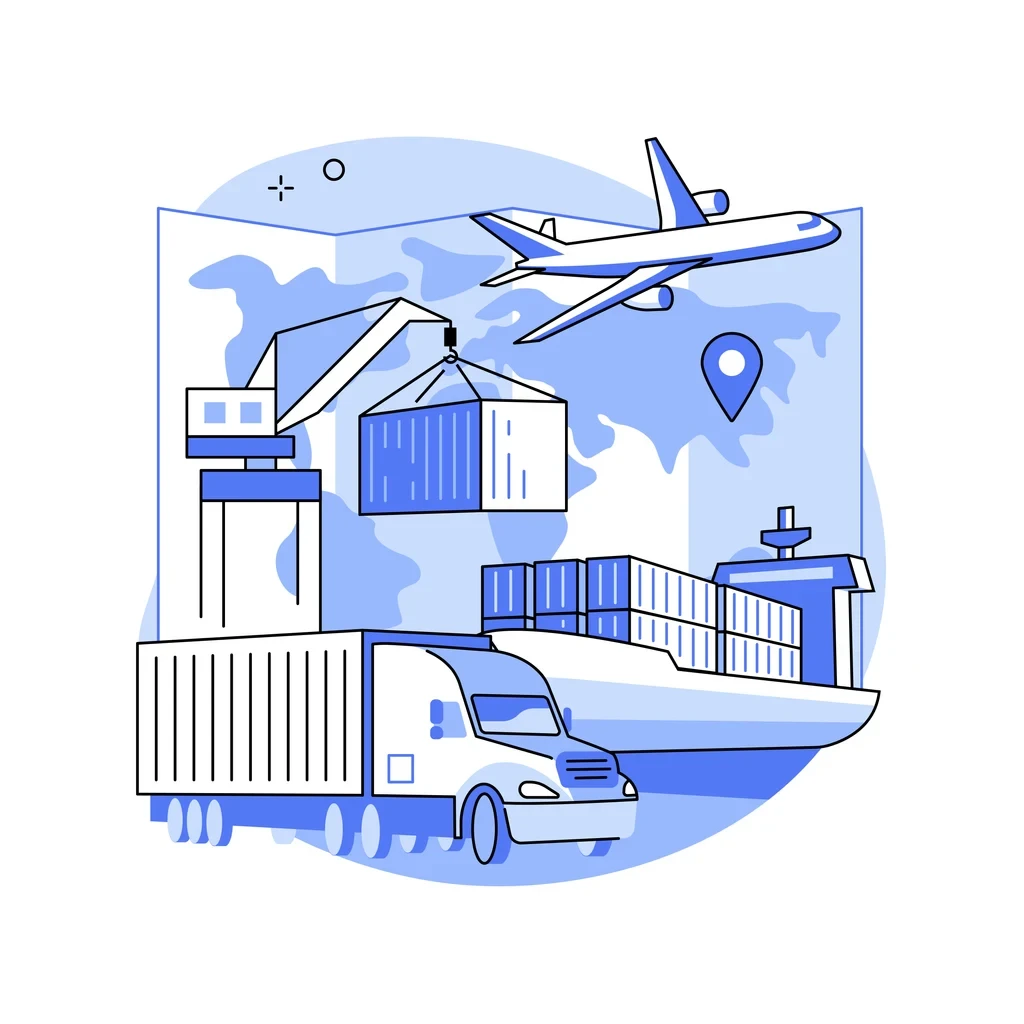 Looking for a logistics solution with competitive pricing, full visibility, and readily accessible customer support? Check out the Alibaba.com Logistics Marketplace today.
Was this article helpful?