Even while most people may have a vague sense of how popular e-commerce has become, many would not have been able to anticipate its particularly massive development over the past few years. E-commerce sales in the US in 2021 increased more than 50% compared to 2019, hitting a record-breaking $870 billion. Retail e-commerce sales data have been increasing sharply and consistently on a global scale as well. It is anticipated that by 2026, it would reach an astounding $8.1 trillion thanks to a rapid 56% forecast growth rate since 2021.
The exponential growth of the e-commerce industry certainly helps to elevate all the other related peripheral industries, such as e-commerce packaging and the logistics industry. In fact, industry experts reckon that the strong performance of worldwide ocean freight in 2021, particularly the LCL- Less than Container Load shipments, is primarily driven by the constant rise of international e-commerce development. To get a better idea about what LCL is, how it works, its pros and cons as well as its differences compared to FCL- the Full Container Load method, and its costing options, let's dive in to find out in detail.
Table of Contents
Definition of less-than-container-load (LCL)
Less than container load shipping process
Less than container load pros & cons
Less than container load vs full container load – how to choose?
Less than container load costs
Quick summary
Definition of less-than-container-load (LCL)
Less than container load or LCL is a type of cargo transportation method by sea, which is tailored for any goods that are not economically feasible to take up the full space or volume of a standard sea shipment container (be it a 20-foot or 40-foot container). By combining several LCL shipments at the container freight station (CFS), multiple LCL shipments share a single ocean container and are subject to deconsolidation when reaching the destination area. LCL is in direct contrast to the full container load (FCL)- another ocean shipping mode.
LCL shipping process
Shipment confirmation: The LCL shipping procedure kicks off with the booking of shipments from different shippers with smaller cargoes. International freight forwarders typically are the ones that conduct such container consolidations for LCL shippers. Complete shipment details should be provided to facilitate the consolidation arrangement including the cargo weight, quantity, and dimensions. With full shipment documentation submission, the LCL process may then be confirmed and arranged.
Cargo preparation: Since the LCL mode of transport is essentially a "sharing" process, each shipper has to ensure proper packing of the respective shipment in advance. The shipment must be well-packed for easier storage and shipping processes together with goods from other shippers.
Consolidation: At this stage, cargoes are typically gathered at the container freight stations (CFS), which function as the consolidation and deconsolidation points for LCL shipments and are normally located at or near the departure port. Upon consolidation, the shipment will be transferred to the port or terminal of export before the shipping deadline to be loaded on board.
Deconsolidation & delivery: The container will be de-consolidated at the destination CFS once it arrives at the port of discharge. Respective cargoes are to be unloaded at this phase and subject to be held for collection or depending on the freight forwarders' arrangement, be released for last-mile delivery up to the doorstep of the recipients.
LCL pros & cons
Advantages of LCL
More cost-efficient: LCL is chargeable only for the volume and spaces your goods occupy. Hence instead of paying a flat fee for the entire full container even if there is unused space, one only needs to weigh up the relevant cargo container usage to attain a much more cost-effective solution.
More savings: Regular LCL shipment arrangements can put an end to the need to continually wait for different products to fill up a full container, which may occasionally be both time-consuming and impractical from a business practice point of view. As a result, not only more time is saved on the product and delivery cycles, but also more savings on the storage for inventory, since the entire business cycle is now moving quicker rather than always pending for full container loads.
More options: LCL may provide more options compared to full container load (FCL), as it is often easier and quicker to engage, especially during the high shipping traffic or peak transportation seasons when there is limited container capacity everywhere.
Disadvantages of LCL
Potential delays and/or damages: There are higher chances of potential delays and errors in LCL shipments in view of its consolidation & deconsolidation nature which typically adds up to a few days of the transportation process. And since it is shared with multiple shipments, potential customs clearance issues from others may result in delays in the entire freight forwarding process. In the meantime, the fact that LCL goods need to be moved around more often may enhance the potential for loss or damage of goods.
Higher price tag: In general, LCL shipments come with (sometimes) much higher price tags compared to FCL in terms of unit price. Per cubic meter (CBM) unit prices of LCL may, in instances, be twice as costly as FCL arrangements in view of the extra process and time needed to gather all the LCL shipments.
LCL vs FCL – how to choose?
There is no hard and fast rule as to which shipping mode should be used as it is essentially depending on the business needs and situations. The following are some of the considerations that should be taken into account when choosing between LCL and FCL:
Delivery time: LCL shipments inevitably take up longer delivery time compared to FCL shipments due to the extra consolidation and deconsolidation steps and it often requires longer planning and customs clearance time too. Hence for time-sensitive deliveries, LCL may not be the best option.
Total shipment volume: This refers to the total volume of the cargo you have, which is typically measured in cubic meters (CBM), costings calculation for this will be explained in detail in the next section. Since most FCL containers are either 20-foot or 40-foot, naturally an LCL shipment should be well under the cubic meter allowances of these container sizes. A 20-foot container, for example, comes with a full capacity of 33 cubic meters. This means that if your LCL package size is anything more than 15 cubic meters then it is probably more worth it to take up an FCL instead.
Shipping charges: Although this is highly related to the total volume of your shipment, it is not all. The shipping charges may also vary depending on the container type. After all, regardless if one is using LCL or FCL, certain products are subject to particular care that only the specialized containers can be used, for example, the refrigerated goods that must be transported with a reefer container. Taking into consideration all cost-related factors is the key to more accurately evaluating the expenses of LCL and FCL.
Other miscellaneous factors: At times there are some additional concerns for certain goods on top of the above standard aspects when it comes to the selection between LCL and FCL such as customization needs and security concerns. FCL normally gains an edge for such additional requirements since you get exclusive use for the entire container and therefore with lesser safety considerations and more freedom in case tailor-made requirements are needed.
LCL costs
Apparently, there is no standard total cost for LCL since there are quite a number of costing determiners for it. From the volume calculation perspective, it is mainly measured in cubic meters (m³), with a formula of length (in meters) X width (in meters) X height (in meters). It is therefore important for the shippers to report the correct dimensions, shape, and size of the goods to the freight forwarders since these data have direct impacts on LCL shipment costs.
Based on the transportation routes, the general unit price level per cubic meter for LCL can vary between $25 to $140. And the fact that the per cubic meter unit price of LCL is higher than FCL indicates that the LCL prices are only more economical than FCL up to a certain volume, beyond which it may be even higher than the total prices of FCL!
For example, if an FCL shipment costs about $2000 for a 40' foot container with a total measurement of 69 cubic meters and the CBM unit price for an LCL shipment is $100, it may be economical for any shippers to ship up to 15-20 CBM but anything beyond is considered higher or unproportionate compared to the FCL price.
On top of the CBM unit price, one must take note that the LCL total price calculation is also measured on a per w/m rate basis, which means by either "weight or measurement" rate. Such a freight charging basis indicates which of the shipment's weights and measures that generates the maximum income will be the rate charged under the W/M freight calculation.
And the freight density has a big role in determining the weight or measurement (CBM) rate charges too. The general rule of thumb is that the likelihood of charging the LCL based on weight increases with higher density and vice versa.
Quick summary
The robust expansion of the e-commerce sector offers promising prospects for other linked industries, including small cargo delivery modes such as LCL shipments. Having a firm understanding of the concept of LCL, its working process, advantages and disadvantages, its differences compared to FCL as well as its costing structures can hence be valuable for businesses engaged in international e-commerce. For a regular update on a variety of new articles, visit Alibaba Reads from time to time to stay updated on logistics terms and wholesale business trends.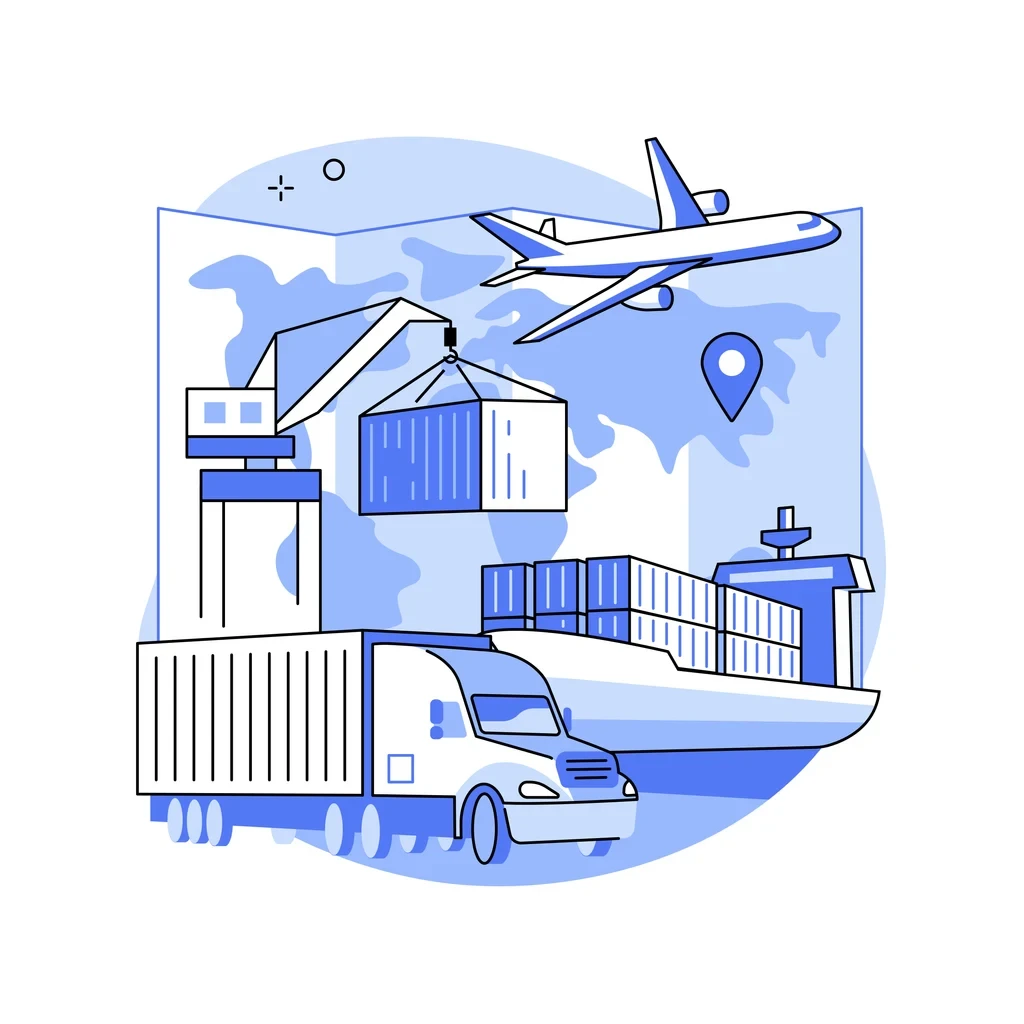 Looking for a logistics solution with competitive pricing, full visibility, and readily accessible customer support? Check out the Alibaba.com Logistics Marketplace today.
Was this article helpful?