Headbands aren't new to the fashion industry. They date back to ancient Greek times when wearing a wreath around the head was a symbol of accomplishment. Since then, it has evolved from a statement of achievement into a fashion trend.
While the style and meanings have changed, headbands have remained a relevant accessory. This article will break down the top trends to help businesses stay ahead of the curve.
Table of Contents
Headbands are here to stay
Traditional headbands
Turban headbands
Headband with braids
Wearing a headband with style
Headbands are here to stay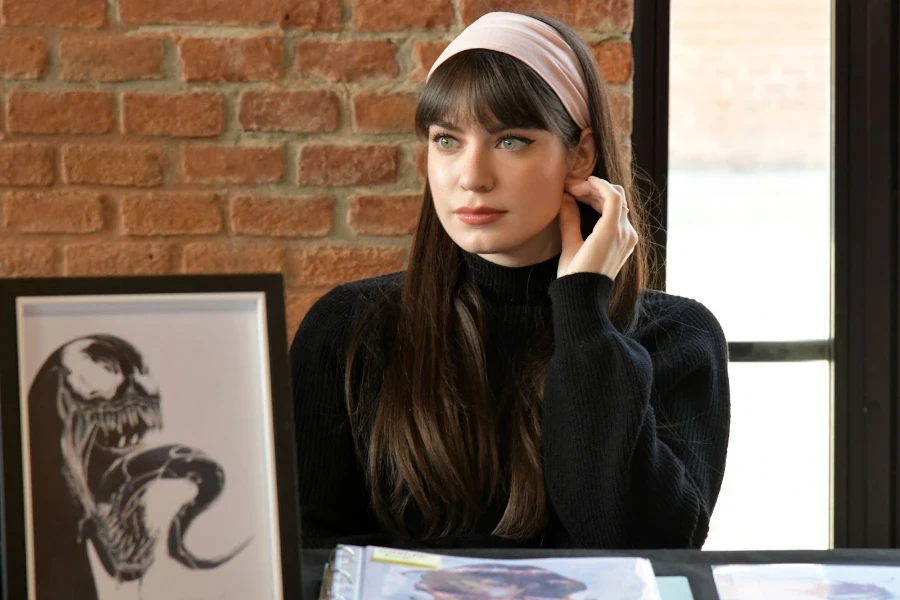 While headbands have been around since ancient Greece, they started to receive the majority of their popularity in the 1920s. Since then, the industry has grown to $2.9 billion and is projected to reach $3.8 billion by 2030.
The CAGR during this period is expected to grow at 4.5%. The market for headbands is increasing for women, children, and even men. Headbands have become more popular with the fashion trends set by online personalities. With celebrities and influencers wearing them as a fashion statement, youngsters and netizens are likely to follow.
Headbands can come in various materials like leather, plastic, cloth, and more. Ones made from leather are predicted to take 47% of the total revenue in the near future. This might be because of its comfortable usage and long lifespan.
Whether for utility or style, headbands are sought-after by many, with the internet being a key platform for their popularity. Checking how they are worn and styled nowadays is a promising breakthrough point to know which kinds of headbands can bring profits.
Traditional headbands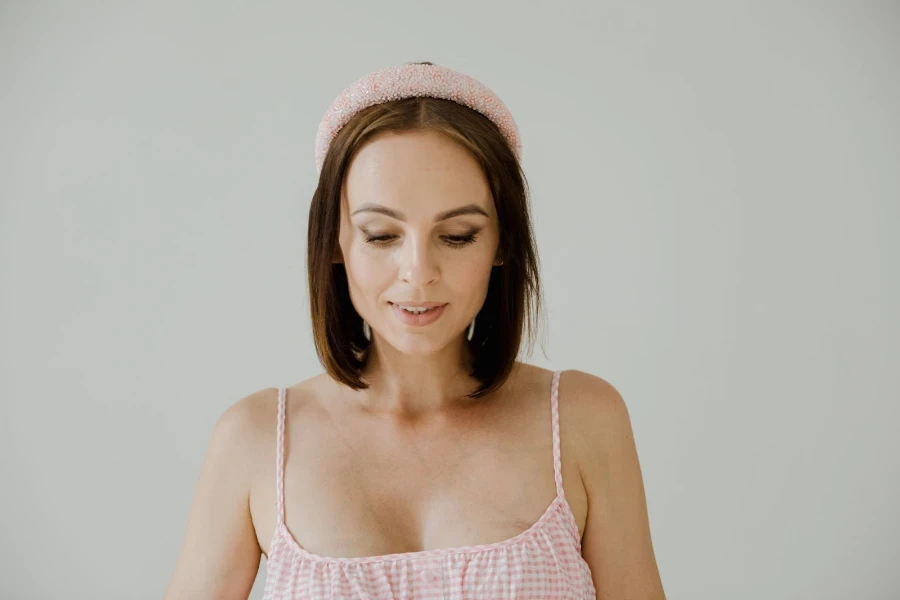 Traditional headbands are horseshoe-shaped pieces of material that push or hold hair out of the face. Typically, they are made from a flexible piece of metal or plastic.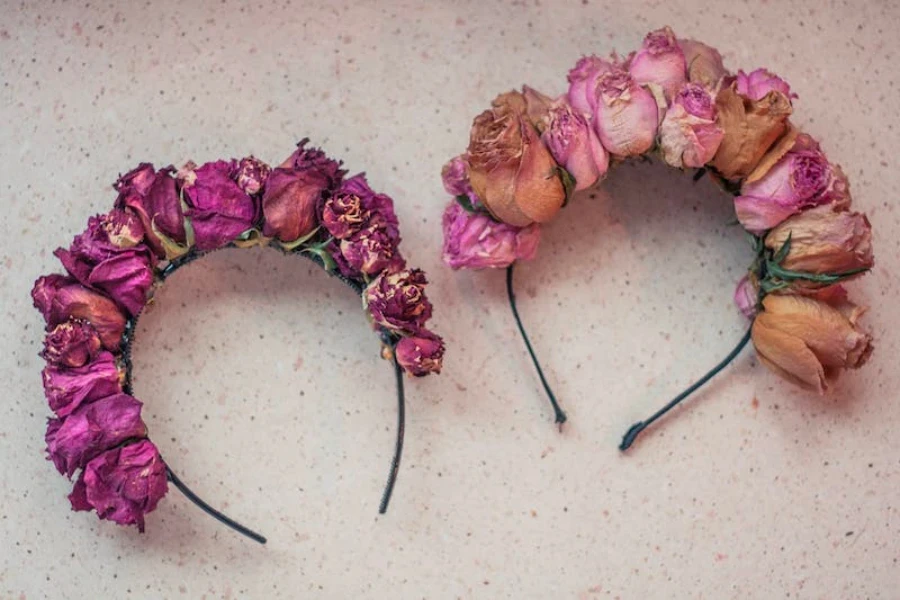 These are a consumer favorite because they're easy to use and simple to pair with an outfit. They can be worn on almost any occasion too. These cute Christmas-style headbands are a great example. Although they're conventionally used to push hair back, a few trendy ways to wear them is to pair them with the hair down or in a low bun look.
Stylish headbands sell for $15 to $25 USD on average at online selling platforms. Depending on brand favorites and budget, people can spend as much as $500 USD to buy traditional headbands from designer brands like Coach and Prada.
While traditional headbands are popular worldwide, focus countries in terms of market revenue include the United States, Canada, and the United Kingdom, where headbands may also be called Alice bands.
Turban headbands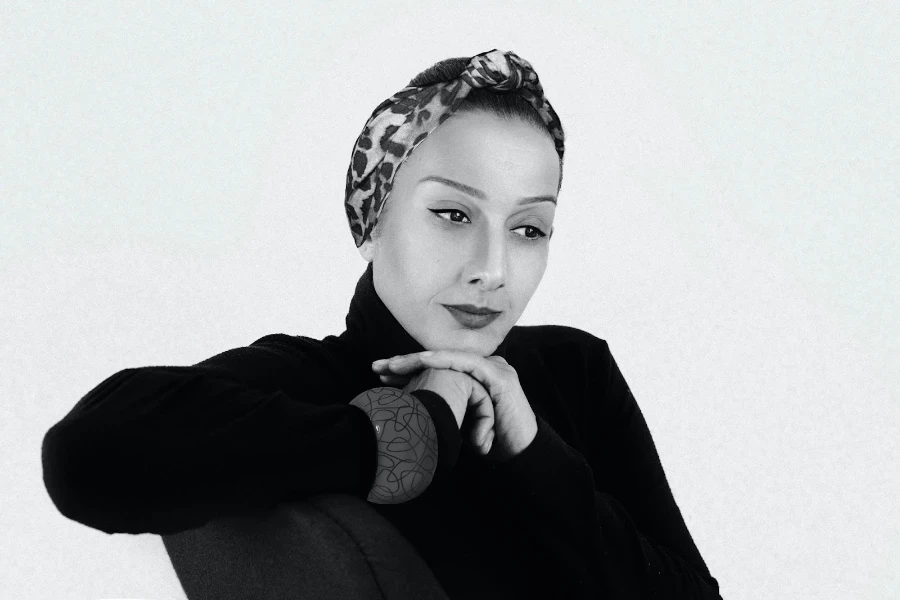 Like the traditional headband, the turban has a long history and cultural meaning. Originating from the Middle East, a turban is characterized by winding clothes into headwear. While they culturally denote social status and are traditionally worn by men, turban headbands have become a fashion statement that goes beyond the norms.
Turban headbands are a simpler variant of turbans, as they are usually made with less cloth. Nonetheless, the style and functionality of turbans are still there. Some traditional headbands mimic the look of turban headbands too.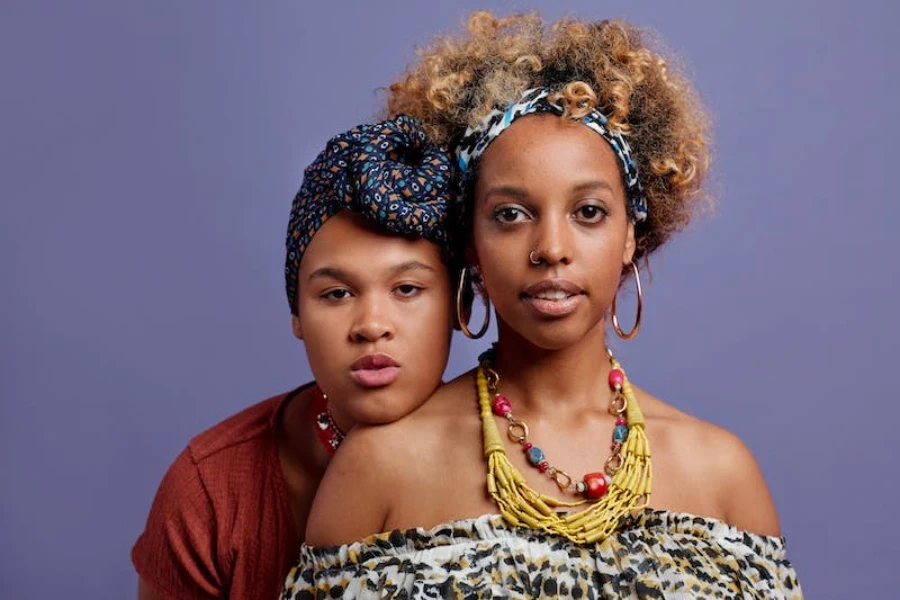 This type of headband is popular in South Asian countries, Africa, and the Middle East. One of the best ways to wear it is to pair it with a messy bun, creating a more laid-back and casual appearance. Wearing it like a traditional headband is also a favorite among many.
Trendy turban headbands include those made with animal prints, colorful boho turbans, and other fine fabrics. People spend anywhere from $15 to over $100 depending on the style and material of the turban. Many DIYers are also trying to make simple turban headbands at home.
Headband with braids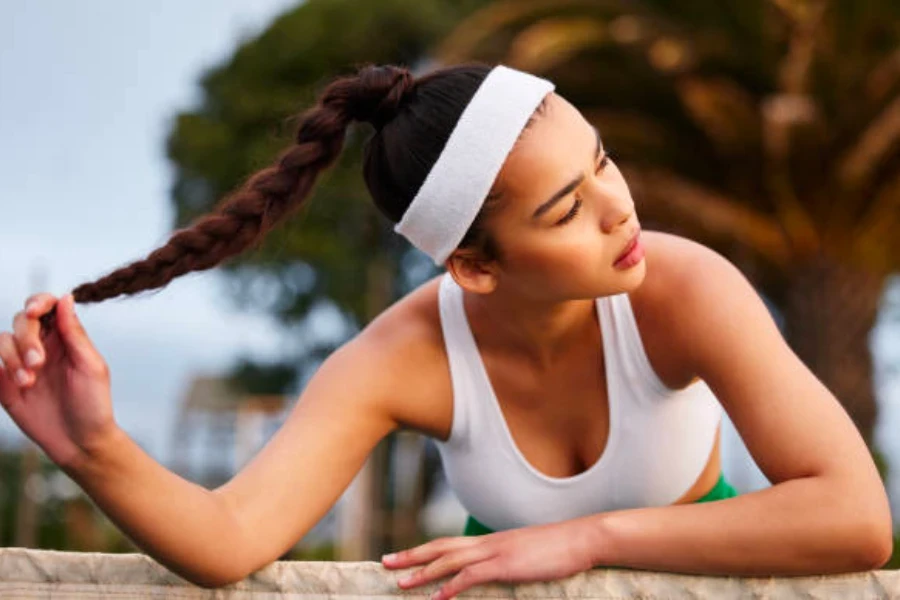 The history of braids dates back to African and Indigenous cultures, but it was not until the 1900s that braids gained popularity. They can last up to eight weeks, with the optimal wearing time being six weeks. Men and women wear various kinds of braids, including French braids, cornrows, and many others.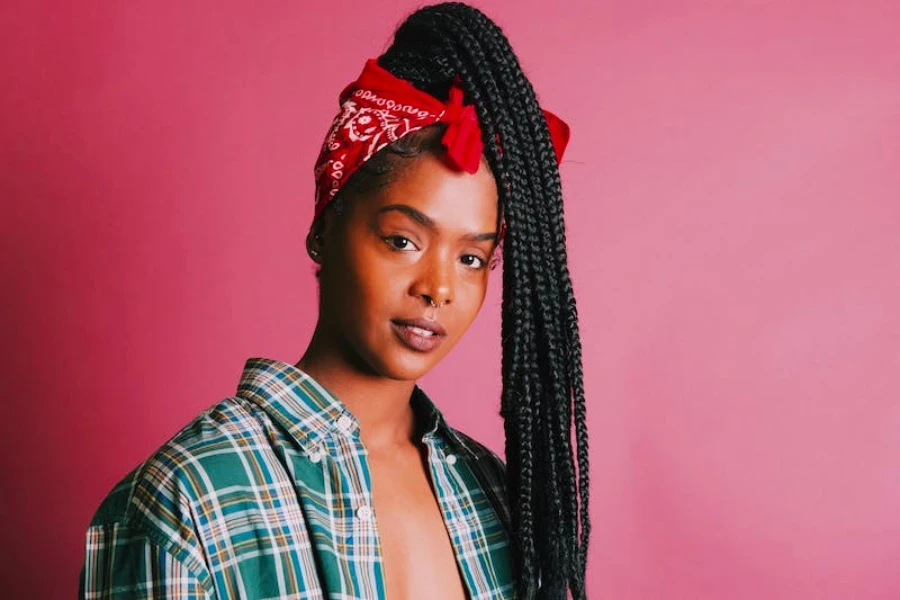 People compliment their braids by wearing a headband, and the type to use often depends on the braid style. For example, some wear chic traditional headbands together with a French braid to match their outfit for the day. Others may wear turban headbands to match their box braids.
Athletes with long hair also like to braid their hair. And for athletes looking for a sporty look, a sweatband, or a headband that helps absorb sweat, is the ideal choice. Sweatbands are also remarkably popular among men, especially those who frequently engage in physical activities.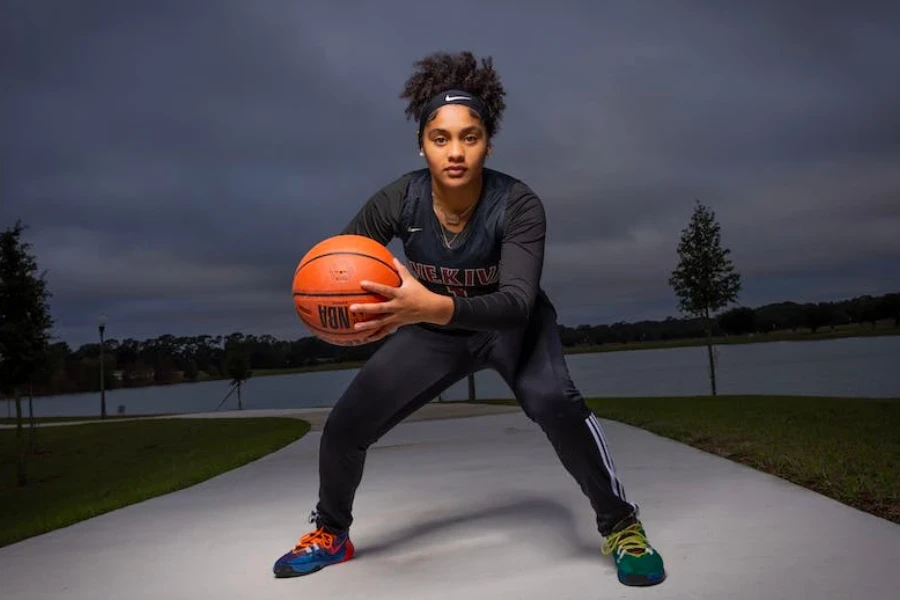 Business buyers can also find headbands with braided synthetic hair. People can buy various kinds of headbands to pair with their braids at an average starting price of $13 and up. Brand, quality, and location may affect the pricing as well.
Wearing a headband with style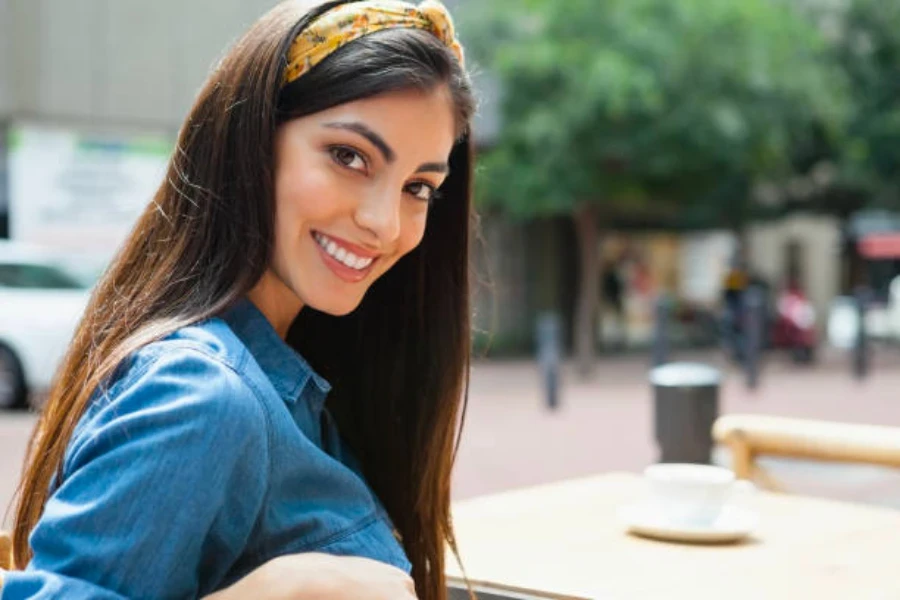 Headbands have been a societal statement since ancient Greece. Their versatility and stylish nature have kept them relevant throughout the years. While the styles may change, headbands are here to stay. Taking advantage of the current trends will help any business stay relevant in the industry. Visit Alibaba.com to find more stylish headbands!
Was this article helpful?