The grunge fashion emergence in the 1980s and its subsequent peak popularity in the 1990s marked a significant cultural shift in style. Rooted in the grunge music genre and supported by influential musicians like Kurt Cobain, this fashion trend embodied a rebellious and carefree aesthetic.
Initially an anti-fashion statement, grunge quickly transcended its subcultural origins and found its way onto the mainstream runways. As a result, many offshoots flooded the fashion scene – with minimalist grunge being one of the most prominent ones.
This article will highlight five profitable minimalist grunge apparel trends in 2023/24.
Table of Contents
Market outlook for minimalist grunge apparel
5 minimalist grunge apparel trends to watch in 2023/24
Wrapping up
Market outlook for minimalist grunge apparel
Although the grunge look is incredibly stylish, not all consumers feel comfortable with the heavy ruggedness. As a result, designers created the minimalist grunge style in the early 1990s as a more pared-down and sophisticated take on its classic predecessor.
Minimalist grunge takes the classic grunge elements and combines them with more tailored pieces, like black skinny jeans and leather jackets. While the results are still edgy, it looks more relaxed and wearable.
So, how relevant is this look in 2023? Well, the minimalist grunge market consists of popular pieces like flannel shirts projected to grow at a 4.6% compound annual growth rate (CAGR), dresses that have so fargenerated US$ 101 billion in 2023, and graphic tops valued at US$ 4.3 billion in 2022.
5 minimalist grunge apparel trends to watch in 2023/24
Oversized flannel shirts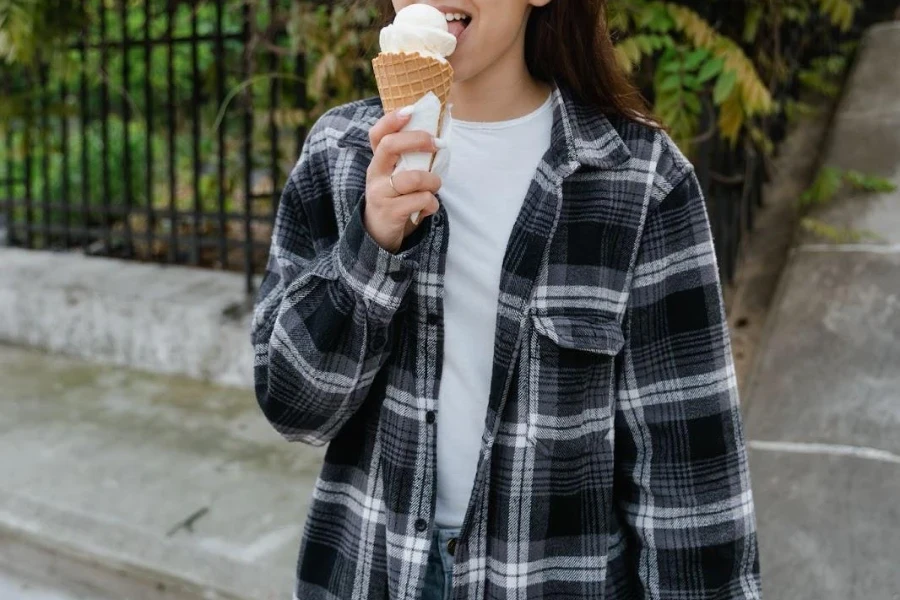 Oversized flannel shirts have always been a key component of the grunge trend— and they're making rounds in the minimalist version. With their loose and relaxed fit, these shirts offer peak comfort, making consumers look stylish effortlessly.
Distressed plaid is another popular choice for grunge lovers. It features frayed edges and worn-in looks that fit perfectly with the minimalist grunge aesthetic. Moreover, manufacturers often make this plaid pattern from vintage or second hand fabrics, giving it a live-in and authentic vibe.
Consumers can also rock eclectic plaid patterns on oversized flannel shirts. Eclectic plaids offer a mix of different colors and patterns, which is perfect for consumers looking to make a statement with their outfits.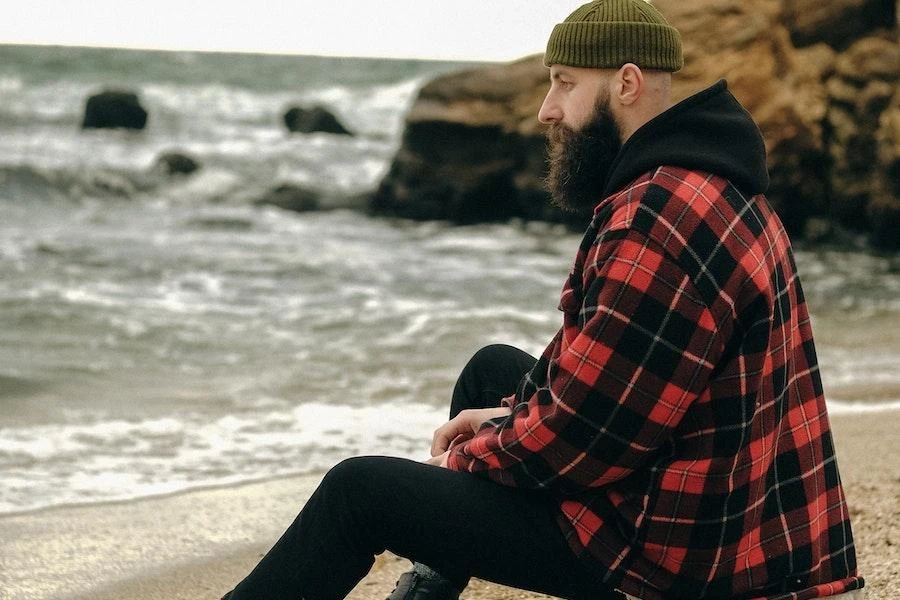 Alternatively, consumers can opt for grunge plaid patterns to fully immerse themselves in this trend. Their dark colors and rough, unfinished look lean heavily into the minimalist grunge style, making them a go-to for people looking to channel their inner rock star.
Rocking an oversized flannel shirt outfit is nothing complex. Consumers can tap into the minimalist grunge aesthetic by pairing an oversized flannel shirt with denim shorts or jeans. Women can adapt to a different style by tying the flannel shirt around their waist. This style adds a fashionable element and pays homage to the '90s grunge era.
Graphic tops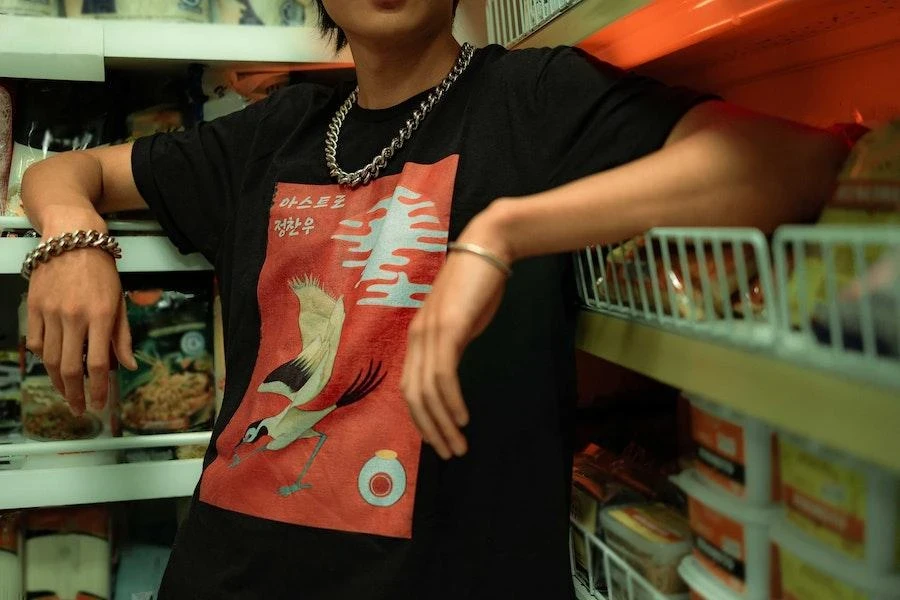 Graphic tops are iconic! And they look just as timeless in a minimalist grunge setting. Their minimalist designs or vintage-inspired graphics inject character and individuality into outfits.
Undoubtedly, Custom-made designs or one-of-a-kind vintage finds can create a unique and memorable outfit, setting the wearer apart from mainstream fashion. The minimalist grunge aesthetic embraces individuality and celebrates creativity, making graphic tops a perfect canvas for this trend.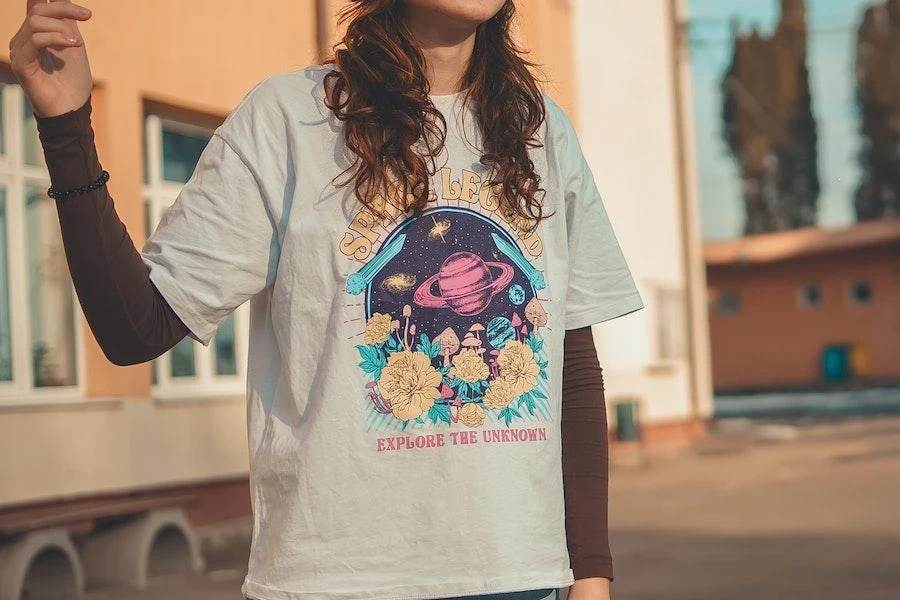 To wear a graphic top effectively, consumers can opt for pieces that feature muted colors, black and white designs, or faded prints. These understated graphics perfectly complement the overall grunge aesthetic, evoking a sense of nostalgia and edginess. Vintage band tees or iconic '90s graphics are trendy choices, providing a subtle nod to the roots of grunge fashion.
Consumers can layer a graphic top under a denim jacket for a more refined take on the trend. It adds depth to the outfit and elevates the look while maintaining the grunge spirit. Accessorizing with studded chokers or layered necklaces, fingerless gloves, or fishnet sleeves helps amplify the ensemble's edgy vibe.
Distressed denim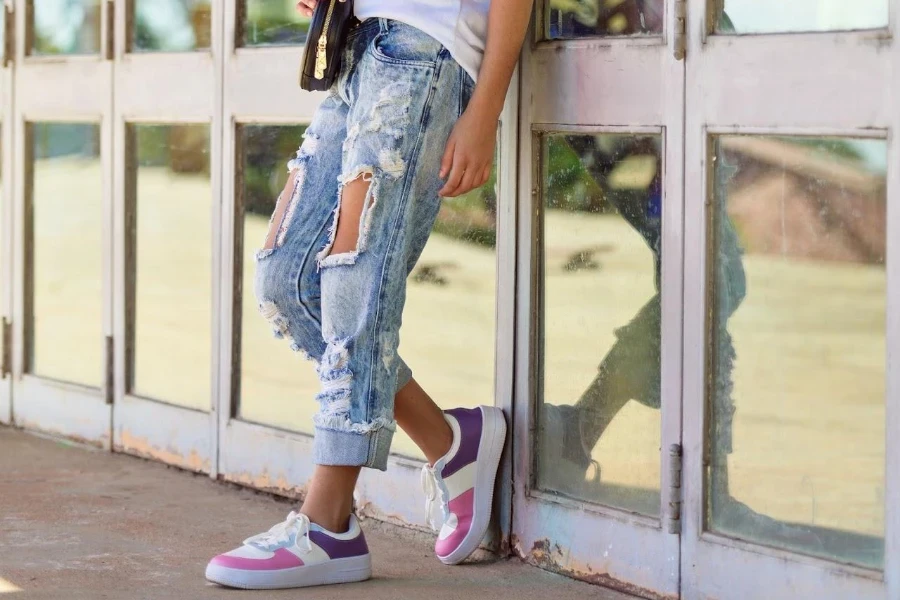 Distressed denim is a defining feature of the minimalist grunge trend, capturing the raw and rebellious spirit of the '90s grunge era. The deliberate fraying and rips in the denim fabric imbue the garments with a weathered and worn-in appearance, making them feel more authentic and edgy.
One of the best ways to rock a minimalist grunge-inspired outfit is by pairing distressed skinny jeans with a basic white T-shirt and a black leather jacket. This ensemble creates a classic grunge look that's both stylish and understated.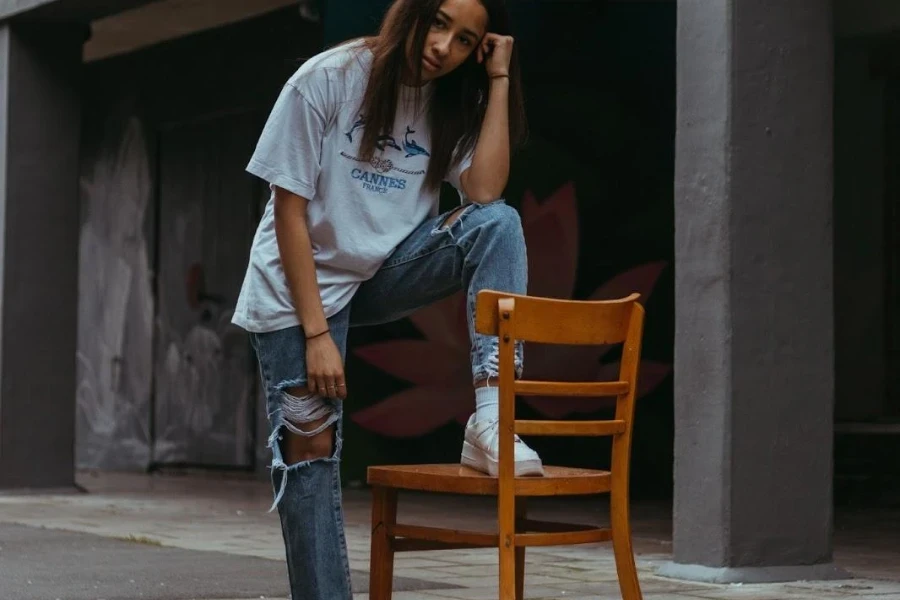 The distressed boyfriend jeans with a flowy blouse is another fantastic ensemble for a more feminine look. Although it still looks edgy, the outfit is more relaxed and laid-back. Consumers feeling adventurous can try pairing distressed jeans with a dressy top. This outfit is a great way to add a touch of grunge seamlessly.
Grunge slip style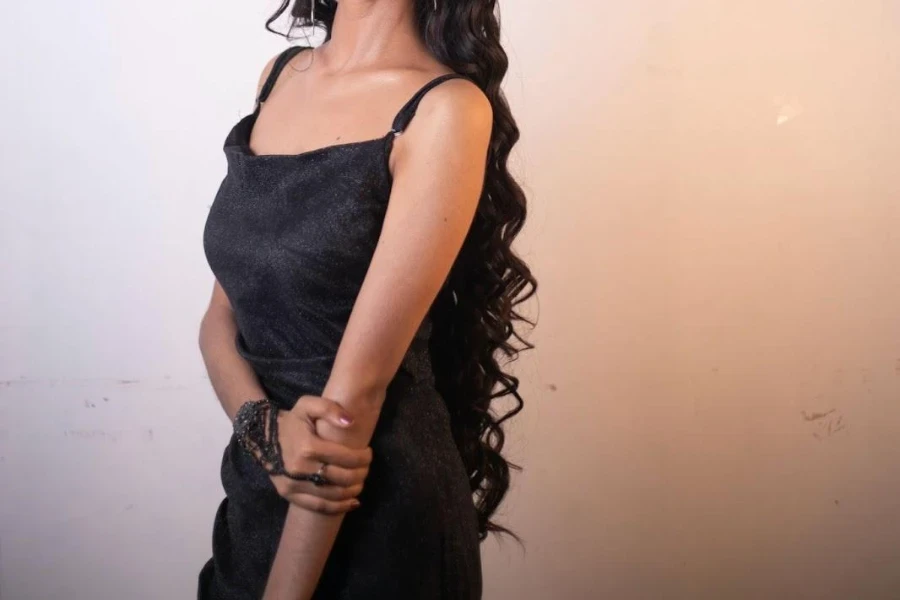 This quintessential piece combines the elegance of a slip dress with the edginess of grunge fashion. It's a feminine and flirtatious garment with a minimalist silhouette, often featuring spaghetti straps and a relaxed fit that skims the body.
While slip dresses traditionally exude sophistication and sensuality, the grunge slip dress introduces a rebellious and alternative twist, making it an ideal choice for minimalist grunge fashion enthusiasts.
Distressed slip dresses are one of the top trends this season, exuding grunge aesthetics. They often feature rips, frayed edges, and other grunge-inspired elements. Oversized slip dresses are also trending for their relaxed and comfortable silhouettes.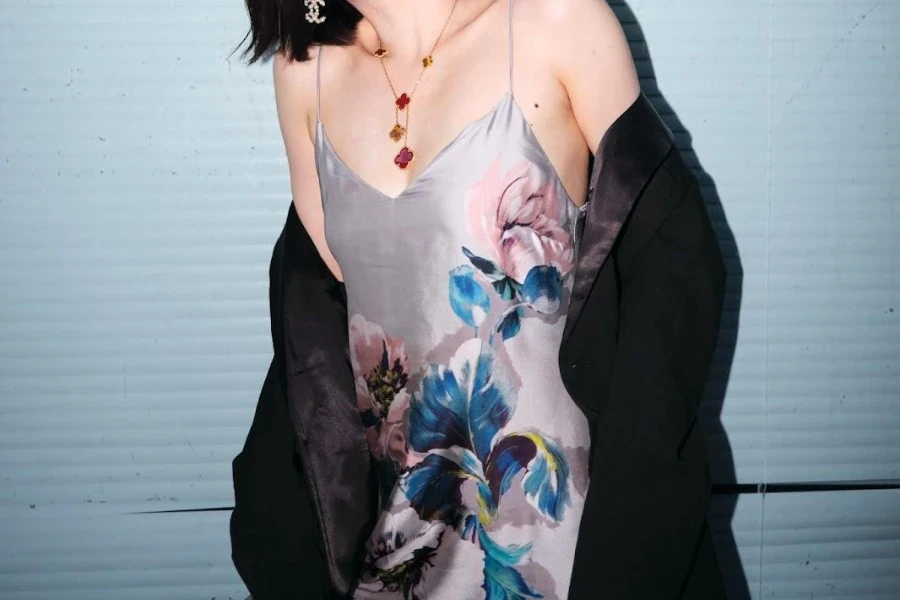 Ladies can get a more feminine look on the grunge trend with pastel slip dresses. Such consumers will love dresses in soft, muted colors like pink, blue, or green. However, those looking for a classic grunge staple can't go wrong with black slip dresses.
Women can also craft a bohemian-inspired grunge look with the slip dress by pairing it with a vintage-inspired kimono or a flowy boho blouse. Although these styles differ, this outfit stylishly fuses them to create something unique and eye-catching.
Ribbed turtleneck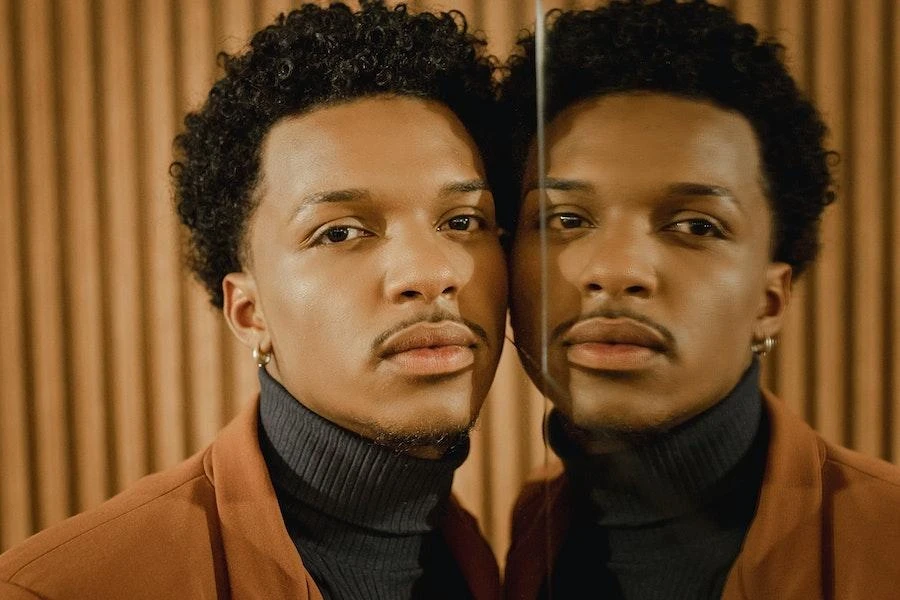 The ribbed turtleneck is a timeless and fashionable garment featuring raised, vertical stripes or ridges that create a textured and fitted appearance. It's popular for its high, snug collar covering the neck, providing warmth and a bold aesthetic.
Although fitted ribbed turtlenecks have been the norm, oversized styles are now gaining traction. Oversized ribbed turtlenecks are a fantastic way to incorporate some slouchy attitude to any grunge look. Plus, they're perfect for layering under blazers, coats, or other grunge-inspired outerwear.
Chunky knits are also making a statement in ribbed turtlenecks this season. In addition to being warm and comfortable, chunky knit ribbed turtlenecks add visual interest to various ensembles.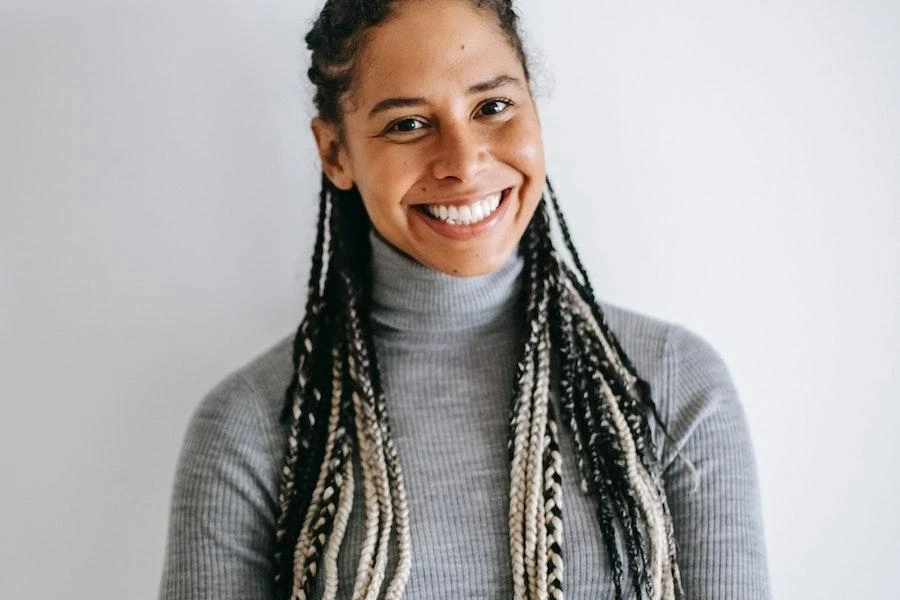 Style-wise, pairing a ribbed turtleneck with high-waisted jeans or leather pants can make the get-up feel more edgy and comfortable. But remember, keeping things simple and understated is the key to rocking a minimalist grunge look. As such, a plain black or white ribbed turtleneck is a great place for consumers to start.
Consumers bold enough to experiment with colors can make their outfit pop by pairing their turtleneck with statement pants or brightly-colored scarf. Lastly, women can also embody this trend by matching a gray ribbed turtleneck with a plaid skirt. This look showcases a feminine take on minimalist grunge that's fantastic for a night out.
Wrapping up
As grunge continues to inspire and evolve, its enduring impact on the fashion world remains undeniable. This infusion of grunge into high fashion opened the floodgates for acceptance and transformed these once-rebellious clothing trends into timeless staples.
Today, the resurgence of the grunge aesthetic has reached new heights, not confined to runways but permeating every thrift store and vintage shop. For this reason, minimalism and grunge fusion have struck a chord with various demographics, making them even more profitable for businesses.
Focus on oversized flannel shirts, graphic tops, distressed denim, grunge slip style, and ribbed turtleneck minimalist grunge trends this season to grab more attention in 2023/24.
Was this article helpful?