Investing in the right mattress is crucial for businesses aiming to improve sleep quality. Since individual needs differ, finding the perfect bed requires careful consideration. Price range is one factor to consider, while assessing other construction factors influencing comfort and performance is equally important.
With various mattress options available, knowing what to look for is essential to make an informed decision. This guide will provide valuable insights on selecting the ideal mattress and will highlight the top mattress types to leverage in 2023.
Table of Contents
An overview of the mattress industry in 2023
How to choose a mattress in four easy steps
Types of mattresses to leverage in 2023
Final words
An overview of the mattress industry in 2023
Experts valued the global mattress market at US$ 50.61 billion in 2022 and expect it to grow to US$ 78.34 billion in 2023. They also predict the industry will expand at a 5.90% compound annual growth rate (CAGR) over the forecast period.
The market is driven by increasing demand for home furnishings, including mattresses, due to the growth of the real estate industry. However, the COVID-19 pandemic has impacted the market, leading to a rise in e-commerce sales as people prefer to shop online from the comfort of their homes.
Spring/coil mattresses are expected to grow significantly over the forecast period, taking the top position from their foam counterparts. On the other hand, foam mattresses are experiencing a decline due to toxic manufacturing processes. Interestingly, synthetic foam options also have overheating problems, further diminishing demand.
However, organic/chemical-free products are set to replace synthetic/conventional foam, helping to boost profitability for foam mattresses.
Queen-size mattresses are the most popular, followed by king-size beds. The household segment is the largest end-use category, driven by increasing accessibility to housing and rising disposable incomes. And although offline channels are the primary distribution channels, experts predict online sales will grow rapidly.
North America was the largest regional market in 2022 (US$ 16.34 billion), driven by the increased consumer preference for new mattresses. Experts expect Asia Pacific to showcase the highest CAGR during the 2023 to 2030 period. They also attribute the region's growth potential to the proliferating housing units in India and China.
Sales across Middle Eastern, South American, and African markets will also experience a boost in the nearest future.
How to choose a mattress in four easy steps
1. Determine budget
Setting a budget for new mattresses is crucial for businesses; fortunately, options are available in different price ranges. Usually, mattresses range from US$ 80 to US$ 300 per piece, depending on size, type, and features.
However, it's important to note that higher prices don't always mean better quality. Retailers can follow these tips when setting their budget for mattresses:
Avoid extremely cheap options – Meager prices often indicate lower durability and poorer sleep quality.
Don't assume higher prices guarantee better quality – Sellers don't have to spend hundreds of thousands of dollars to offer a comfortable bed. They can invest in numerous excellent options available without a hefty price tag.
Expect slightly higher costs for King or California King sizes – Retailers should allocate a slightly larger budget to access a broader range of options.
By considering these guidelines, sellers can make informed decisions that balance their budget and meet the comfort needs of their customers.
2. Consider the mattress size
Businesses must also factor in the size after deciding on the budget and mattress type. Most consumers already have a specific size in mind based on their previous mattress, but some may wish to consider other factors, like the available space in their new home.
However, the actual sizes businesses can offer depends on their actual consumers. For couples, retailers will likely make more sales with a full-size bed. But if the customers prefer having more space, a King or California King would be a better option.
On the other hand, children, teens, or single sleepers may not opt for queen sizes or larger. Instead, sellers can offer a Twin, Twin XL, or full-size mattress.
3. Determine firmness and customer's sleeping position
Now, sellers must consider their consumers' sleeping positions to determine the ideal mattress firmness. Humans sleep in three positions for the most comfort, which some mattress firmness ratings can handle and others can't.
For instance, back sleepers need more support and pressure relief, which requires a firmness rating between 5 and 7. On the other hand, side sleepers will opt for a softer mattress (rating between 4 and 6) to alleviate pressure points.
In addition, stomach sleepers require equal weight distribution and will need a medium-firm to firm mattress (rating of 6 or higher). Finally, combination sleepers, who switch positions, benefit from a responsive and versatile medium or medium-firm mattress.
4. Consider the consumer's weight
Body weight is another factor sellers must consider before purchasing mattresses in bulk. The consumer's weight affects support, feel, sinkage, and cooling, so keeping it in mind is essential.
Lightweight sleepers (less than 130 pounds) generally prefer plush to medium-firm mattresses, with side sleepers leaning towards softer options. In contrast, average-size sleepers (130-200 pounds) typically find medium-firm beds comfortable, while side sleepers may prefer a 5-firmness rating.
Lastly, heavier individuals (200+ pounds) often require firmer beds (7 or higher) to accommodate extra sinkage and would opt for thicker mattresses (12 inches or more).
Types of mattresses to leverage in 2023
Innerspring mattress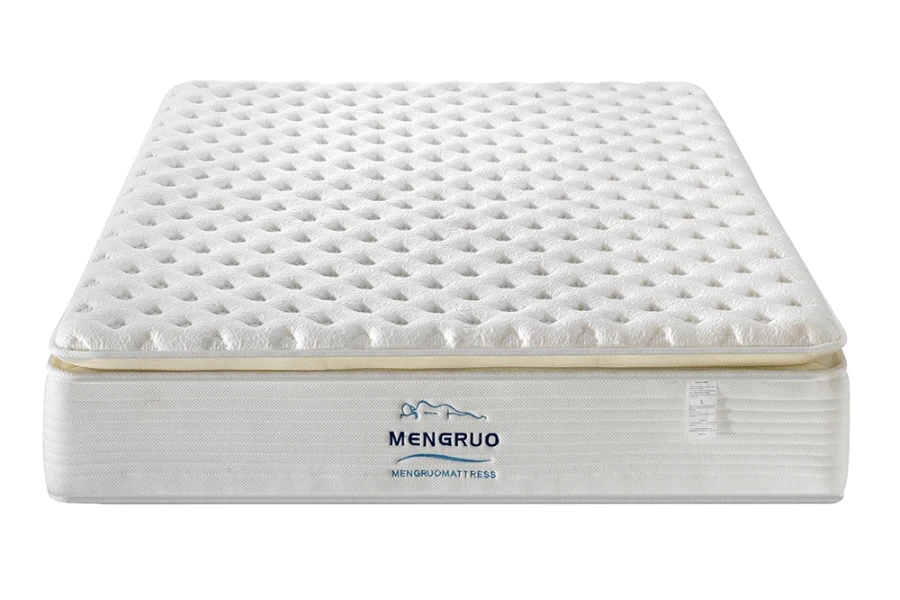 Once a top choice, innerspring mattresses are now falling behind other types, like memory foam, adjustable, and air beds. However, they have not fallen out entirely, as many consumers still prefer them for a good night's sleep.
These mattresses consist of steel coils that compress when pressure is applied. Also, the number of coils determines the quality and support. While innerspring mattresses are affordable, they tend to wear out faster and may generate annoying squeaking sounds.
Sellers can offer innerspring mattresses with four different types of coils: continuous, Bonnell, offset, and encased. Continuous coils offer reasonably priced durability, while Bonnell coils have an hourglass shape and are mid-priced.
Offset coils have flattened edges, providing support, durability, and reduced noise. Lastly, encased coils (or wrapped coils) work independently and offer motion isolation.
Although innerspring mattresses are breathable and have a traditional feel, they can be heavy and offer limited motion isolation. Regardless, combination sleepers, hot sleepers, and those who prefer a firmer and more responsive bed may find innerspring mattresses suitable.
Memory foam mattress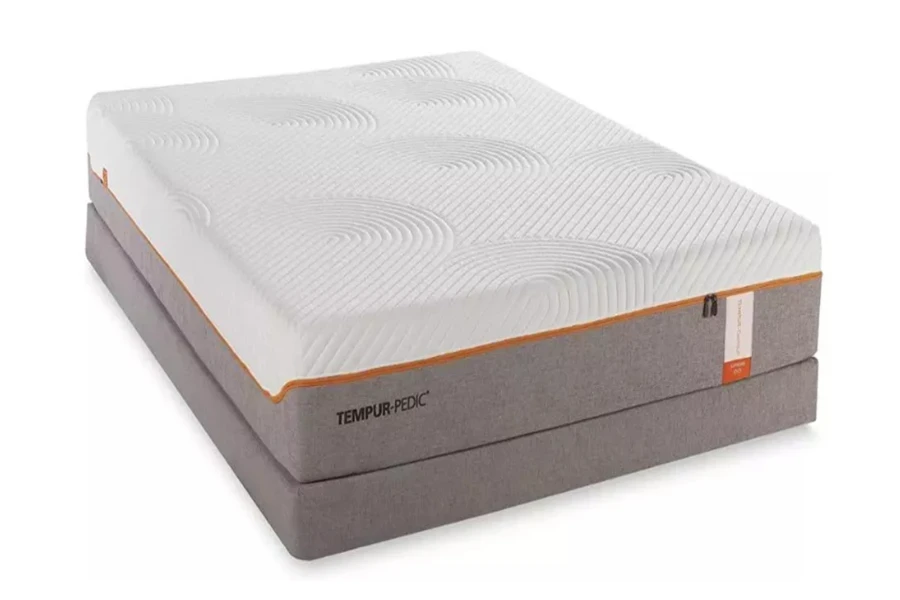 Memory foam mattresses feature a special polyurethane foam that matches the sleeper's shape. It provides a cradling feel and is ideal for side sleepers seeking extra softness for painful conditions.
These mattresses offer pressure relief, hypoallergenic properties, and excellent motion isolation. However, they can retain heat, and name-brand options are more expensive.
Nevertheless, memory foam mattresses are perfect for consumers who experience pressure points and desire a low-maintenance, long-lasting mattress. In addition, couples seeking motion isolation may also prefer memory foam mattresses.
Hybrid mattress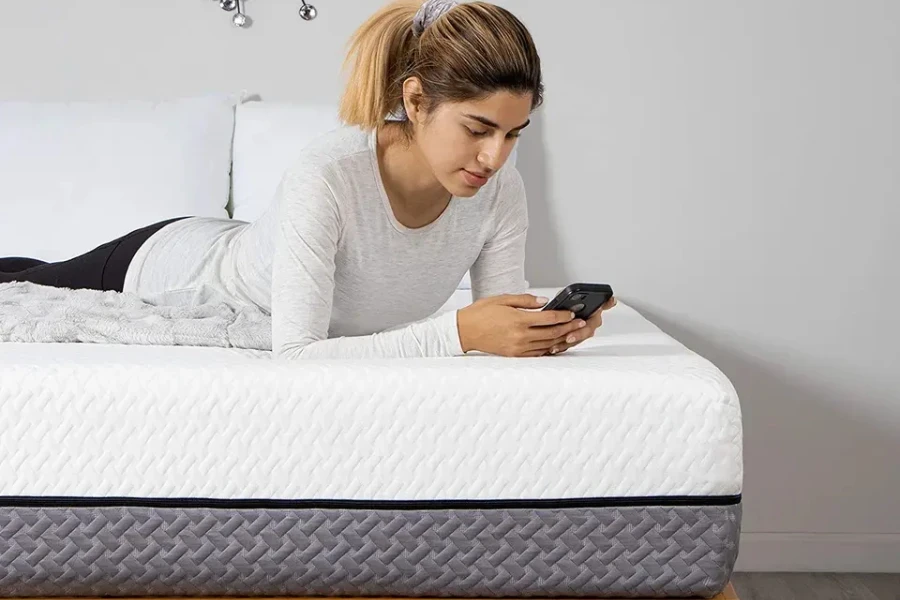 Hybrid mattresses are expanding rapidly as they merge the best of both worlds: support/bounce from innerspring beds and comfort/softness from memory or latex foams. Typically, these mattresses have coiled spring bottom layers, and three-to-one foam layers on top.
Hybrids offer versatility and customization options, with variations in materials, layers, and special features like zoned support and cooling. They also provide excellent support and alignment for the spine. However, hybrids are often heavy and more expensive due to the coil and foam combination.
Moreover, hybrid mattresses suit back and stomach sleepers seeking support and pain relief. Hot sleepers also benefit from the added cooling features. But that's not all. The bounce of hybrid mattresses is also advantageous for combination sleepers and individuals with limited mobility.
Adjustable air mattresses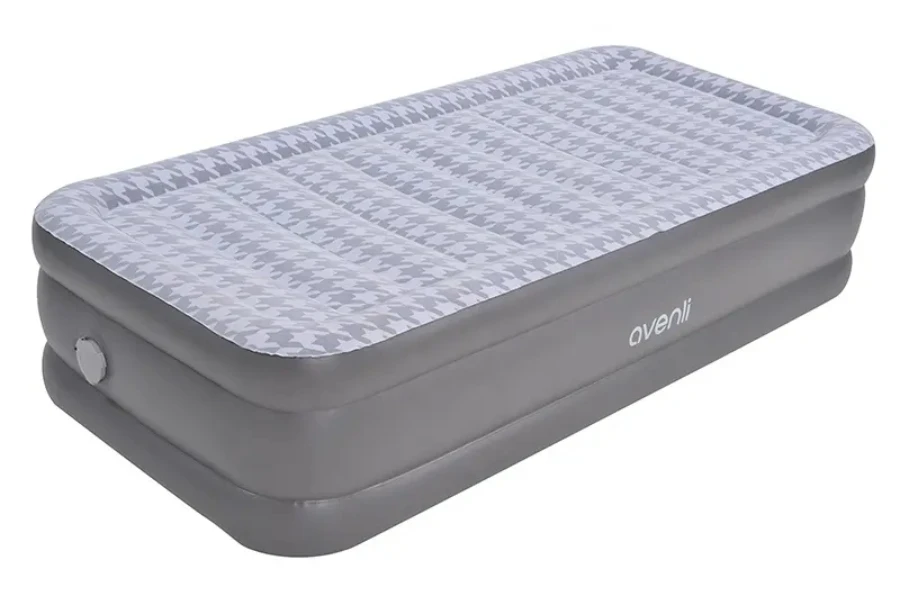 Airbeds have evolved from the basic air mattresses used in college dorms. They now offer high-quality options with adjustable firmness, making them suitable for custom sleep experiences.
These beds are affordable and portable, making them popular for camping or accommodating guests. However, they may not provide the same long-term comfort and support as traditional mattresses.
The adjustable firmness allows sleepers to find their desired comfort level, and the air filling prevents sagging. However, potential leaks and punctures are a big concern with these mattresses. Also, the vinyl material featured in airbeds may be noisy enough to irritate sleepers sensitive to noise.
Nonetheless, airbeds are ideal for individuals seeking a lightweight and adjustable mattress, like students or frequent travelers.
Latex mattress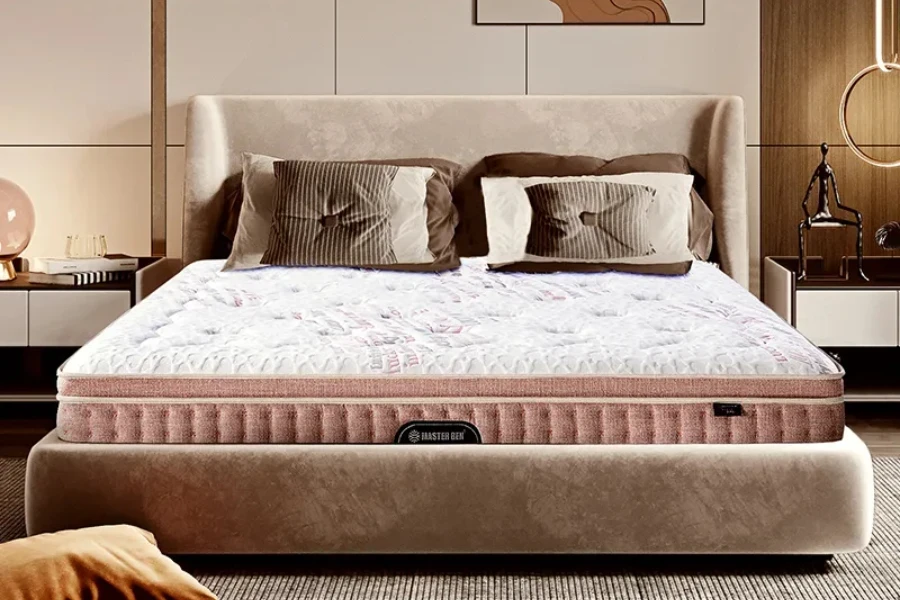 Latex beds come in natural or synthetic latex, with natural ones being eco-friendly. No doubt, latex provides pressure relief and contouring, but to a lesser extent than memory foam. But it offers more bounce.
Manufacturing methods result in two types of latex beds: Dunlop and Talalay. Dunlop variants create a denser bottom and softer top, while Talalay provides a more consistent feel.
More importantly, latex mattresses have three major pros: natural materials, breathability, and bounce. However, they often come at higher costs and heavier weights.
However, latex beds are perfect for allergy-prone individuals, hot sleepers, and combination sleepers. Consumers with mobility issues and eco-conscious shoppers will also love natural latex mattresses.
Final words
Mattresses have expanded beyond traditional variants to include more comfortable and beneficial options. But the process for choosing which ones to invest in remains the same. No matter what type sellers prefer, they must always consider the budget, material/type, size, firmness/sleeping position, and weight.
Following these steps will help retailers choose the right mattress for their consumers and keep them on track for a strong sales record in 2023.
Was this article helpful?