Peel and stick wallpaper comes with plenty of benefits that attract customers to the market. These are the different trends in self-adhesive wallpaper that are popular among customers in 2024.
Table of Contents
Learn about the wallpaper market
Peel and stick wallpaper trends in 2024
Huge potential in peel and stick wallpaper
Learn about the wallpaper market
The global wallpaper market size was valued at USD 1.67 billion in 2021 and is estimated to expand at a compound annual growth rate (CAGR) of 4.3% between 2022 and 2030.
Industry growth is driven by the rising adoption of home renovation activities and technological improvements in wallpaper printing techniques. Peel and stick wallpaper, also known as removable wallpaper or self-adhesive wallpaper, comes with an adhesive backing that does not require water or paste to apply.
There is a growing demand for peel and stick wallpaper because it is quick, easy, and mess-free to apply and remove. Adhesive wallpaper is rental friendly and can be used by tenants to temporarily customize their rental apartments. The affordability of stick and peel wallpaper is another appealing factor among tenants and homeowners alike. For both residential and commercial usage, there is also an increasing interest in stain-resistant, waterproof, and eco-friendly wallpaper.
Peel and stick wallpaper trends in 2024
Mural wallpaper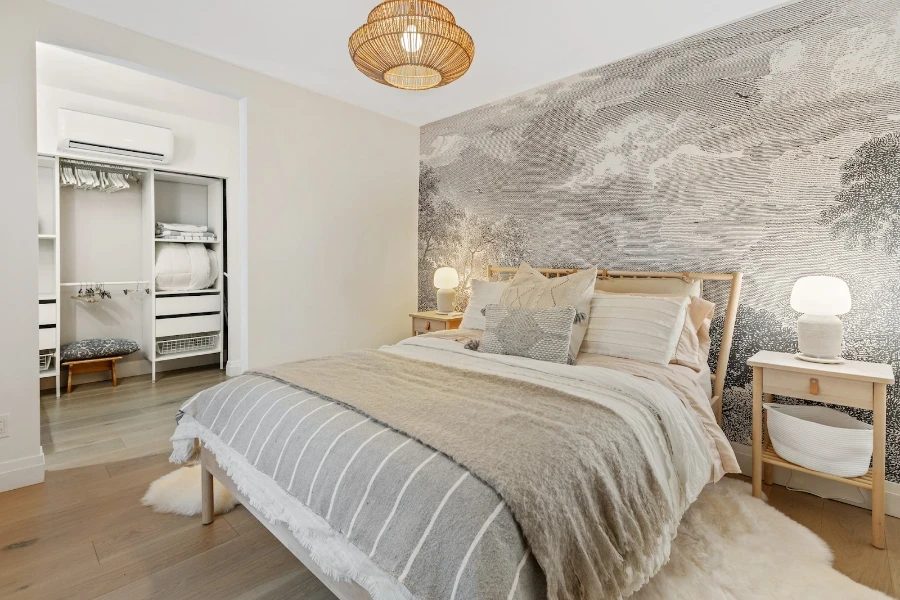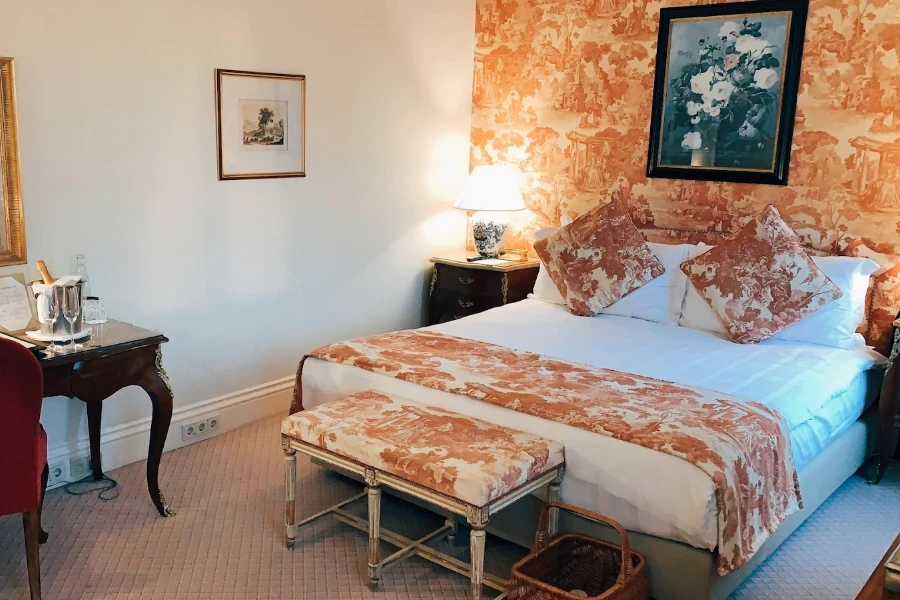 Mural stick and peel wallpaper is a big trend in 2024. According to Google Ads, the search volume for the term "mural wallpaper" was 27,100 in October and 22,200 in July, which equates to a 22% increase over the past 3 months. 
Instead of the traditional repeating pattern, mural wallpaper boasts a large image printed on a single or multiple rolls of paper. This type of design results in an image that is varied across the surface of a wall. 
A wall mural can range from a scenic or whimsical illustration to a maximalist or abstract motif. As a result, mural peel and stick wallpaper is eye-catching enough to be used in high-traffic areas of the house like the foyer, living room, or bathroom.
Botanical and floral patterns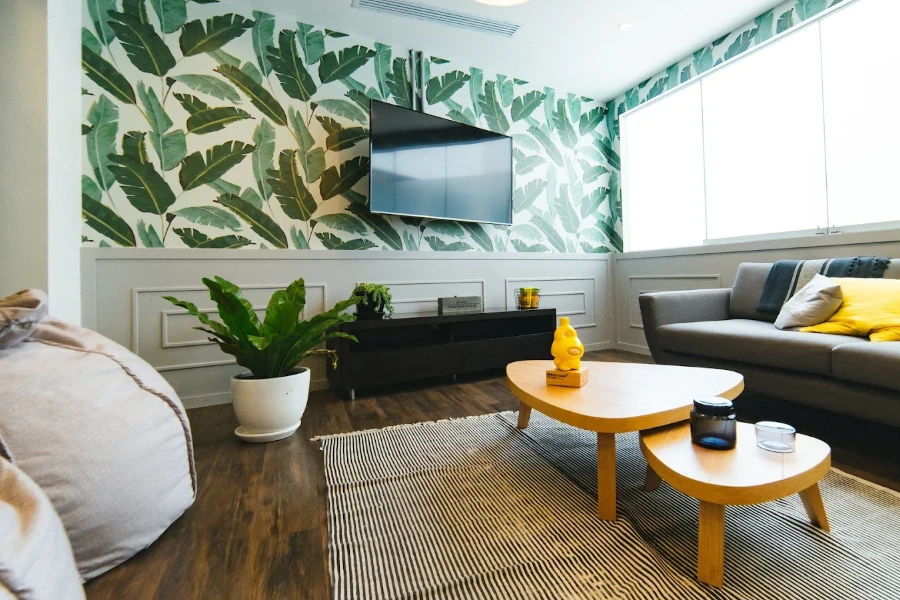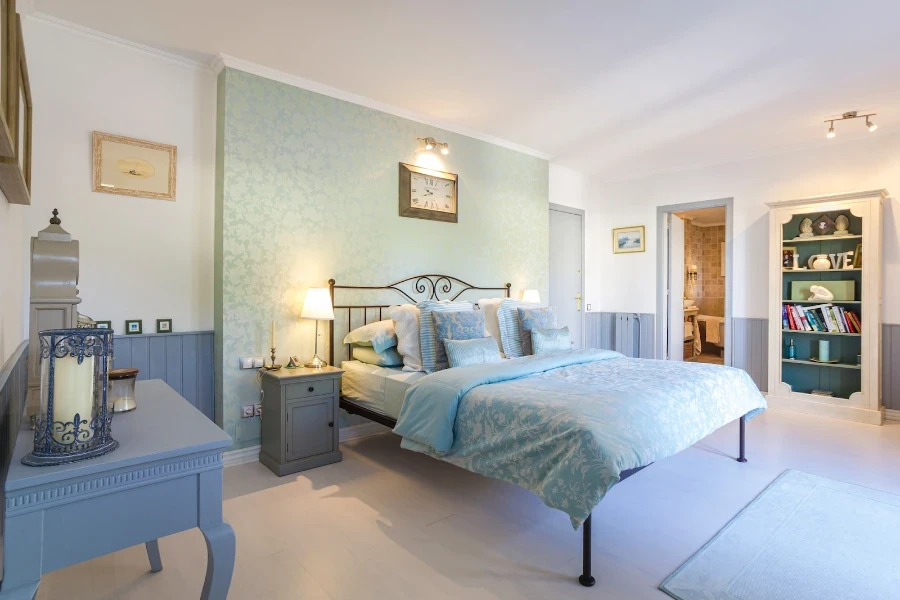 The latest in peel and stick wallpaper for 2024 includes organic or realistic botanical and floral designs. According to Google Ads, the search term "floral wallpaper" continues to attract a substantial average search volume of 60,500. This high volume of searches is a strong indicator of how timeless flower wallpaper is. 
Floral and botanical patterns have traditionally had a delicate aesthetic, but the newest floral wallpaper comes with an updated twist. The addition of exotic animals or tropical branches and trees gives botanical wallpaper a wilder jungle appearance, while French or Italian florals bring back the charm of historical tapestry. Alternatively, watercolor detailing can make greenery or flower prints look more natural and modern.
Textured self-adhesive wallpaper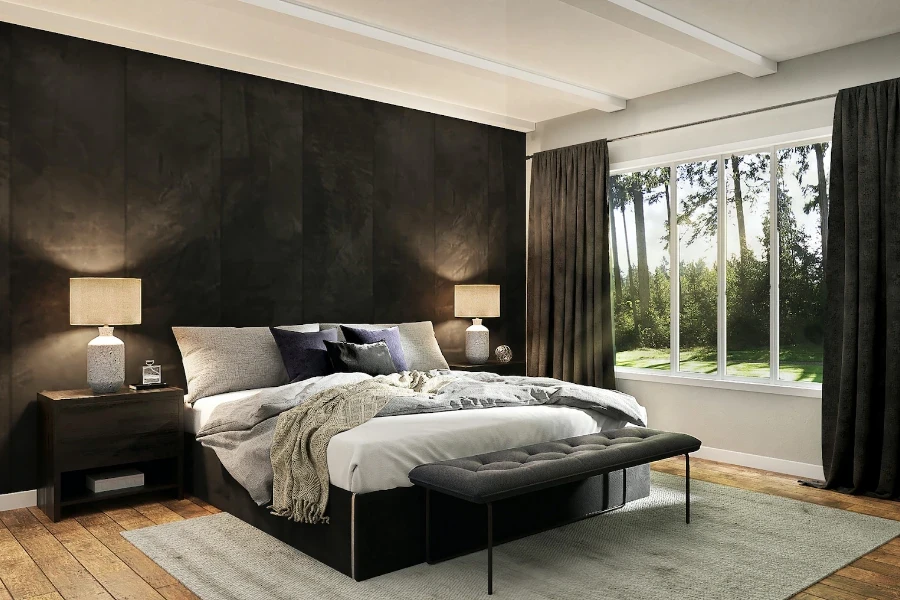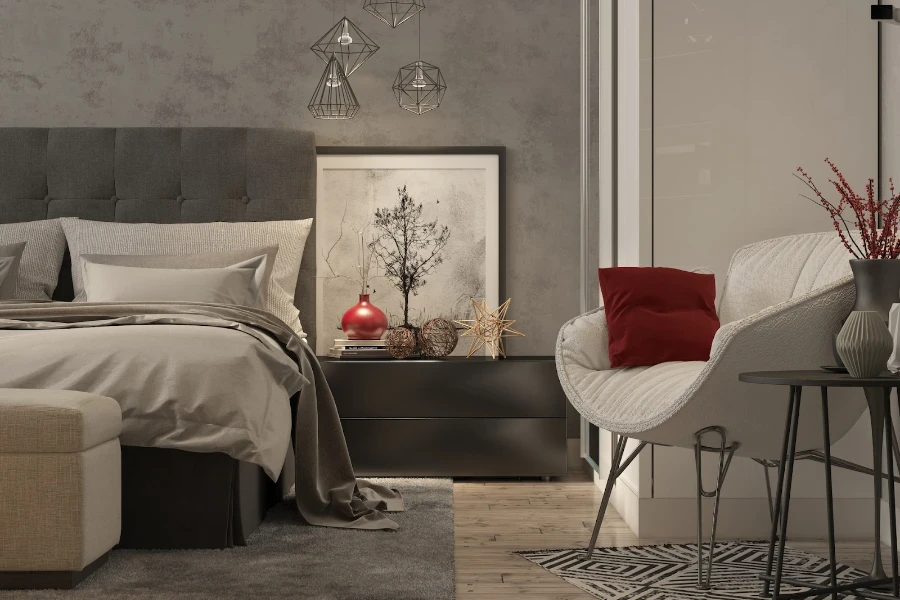 Textured removable wallpaper is great for adding dimension to any interior space. As opposed to the flat or smooth surface of traditional wallpaper, textured peel and stick wallpaper features a tactile finish with raised surfaces along the design. The search volume for the term "textured peel and stick wallpaper" saw an uptick of 26% over the past 3 months with 2,400 in October and 1,900 in July. 
A popular look for 2024 includes organic shapes incorporated into a pattern and repeated linear shapes. Textured wallpaper can be made from materials such as grass cloth, non-woven fiber, sisal, cork, glass bead, flock, or jute. Some customers may even be interested in interactive wallpaper with 3D magnets or fabric wall stickers. 
Nature-inspired elements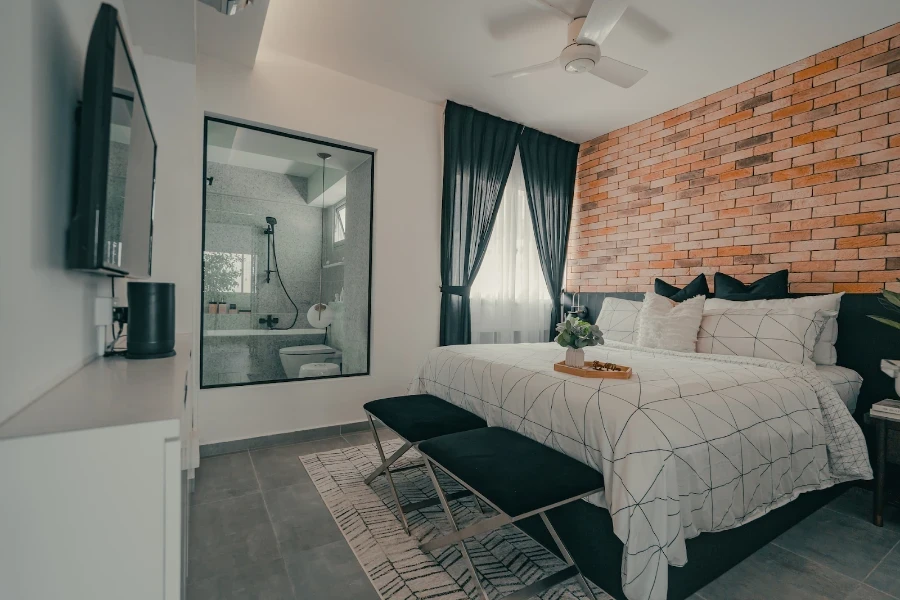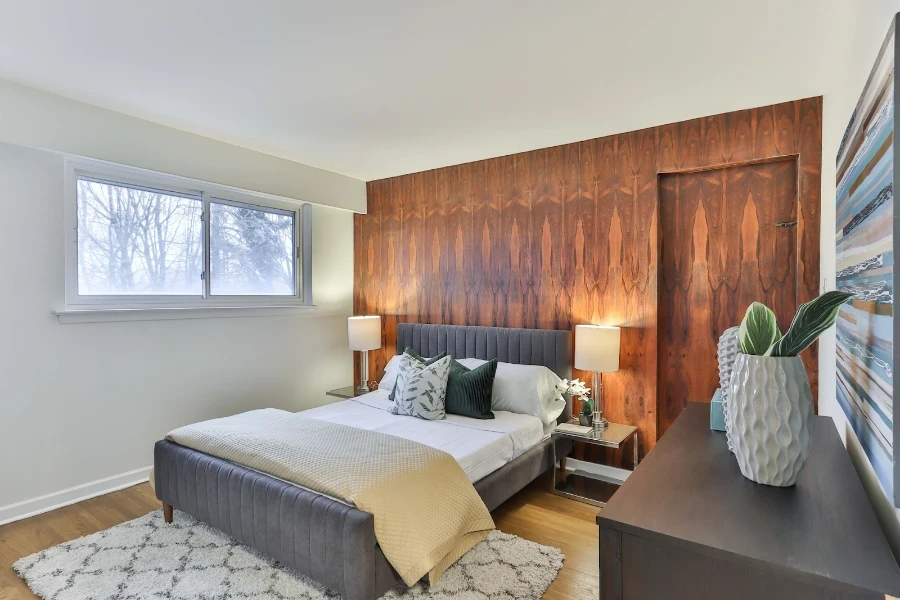 Nature-inspired elements are having a major moment in interior design, particularly for wallcoverings. When it comes to removable wallpaper, there is a growing interest in earthy colors, including muted greens, blues, and grays.
Stick on wallpaper with realistic and visually interesting organic texture like wood slats, brick stacks, or a concrete and marble mural is another unique interpretation of the trend. Nature-inspired wallpaper can even be given a contemporary twist with shiny metallic effects incorporated into the design.
Geometric removable wallpaper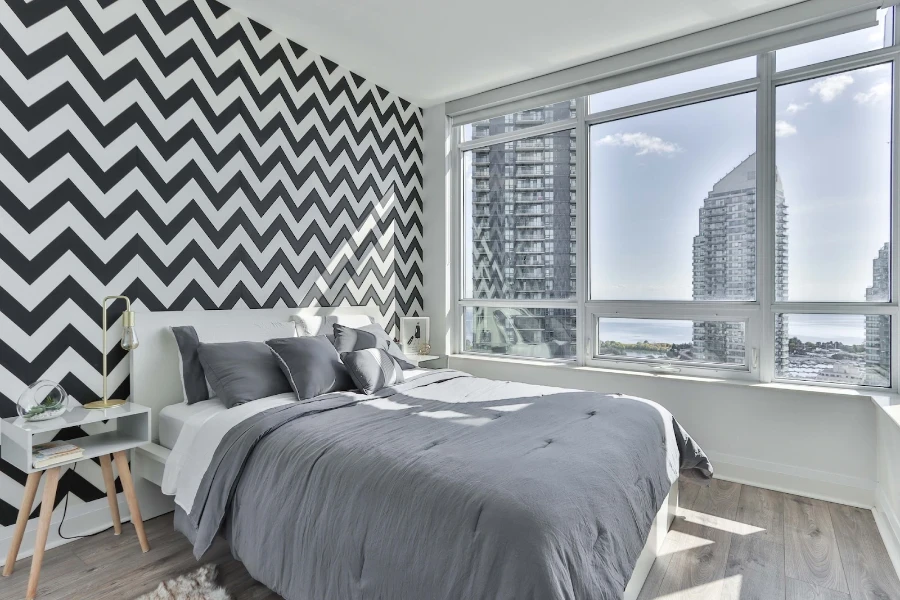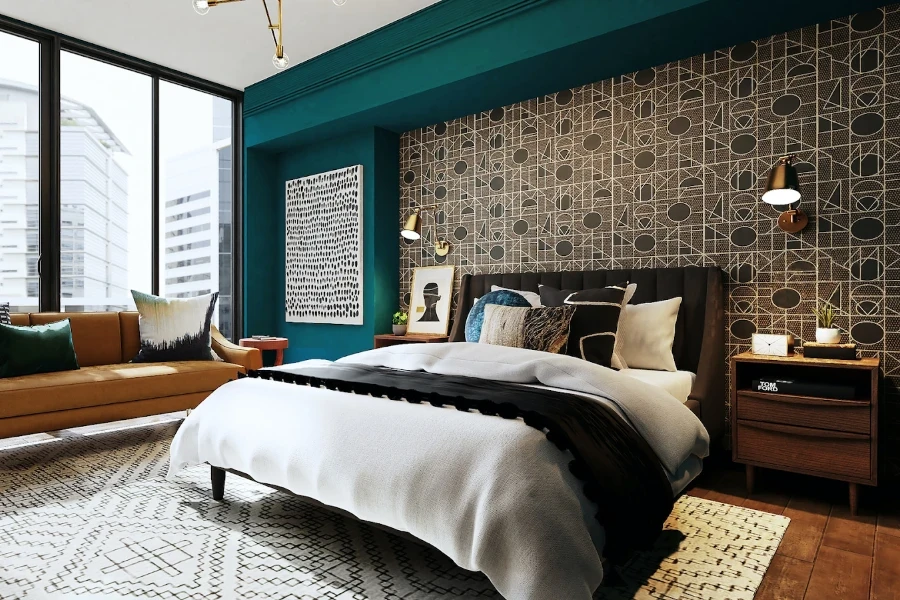 In the residential segment, geometric self-adhesive wallpaper will remain hot in 2024. The term "geometric wallpaper" attracts a monthly average search volume of 22,200, which indicates the popularity of geometric pattern wallpaper over other types of wallcoverings.
Geometric peel and stick wallpaper incorporates angular shapes like triangles, diamonds, circles, rectangles, hexagons, and chevrons into its design. This trend also complements the growing interest in smaller scale prints for customers that are seeking wallpaper with a subtler look.
Huge potential in peel and stick wallpaper
There is an exciting selection of peel and stick wallpaper trends in 2024. Classic motifs like florals are reinvented in organic forms, while geometric shapes are updated as small-scale prints. For customers interested in the newest offerings, removable wall murals, textured wallpaper, and nature-inspired designs make up the latest trending styles.
Both commercial and residential development is valuing better aesthetics. Self-adhesive wallpaper is an ideal way to improve the visual appeal of a wall while also protecting it from wear and tear. This type of adhesive wallpaper also does not require long-term commitment because it can be removed or repositioned at any time without damaging the wall or leaving behind a sticky residue. Furthermore, temporary wallpaper is a more affordable option that can be installed quicker than traditional wallpaper. The convenient installation and diversity of colors and patterns make peel and stick wallpaper a popular market with a lot of profit potential.
Was this article helpful?