Stand-up pouches are an innovative and incredibly effective packaging solution flooding the market in 2023. Deviating from traditional lightweight plastic bags, these pouches can easily stand on shelves—making them perfect carton alternatives.
No doubt, they are a creative and widespread solution for product packaging. But making the perfect choice for your specific product could be tricky, as it's easy to pick the wrong sized pouches or end up with unwanted features.
However, this guide will show retailers how to choose the perfect stand-up pouches for their businesses in 2023 and beyond.
Table of Contents
The basics of stand-up pouches
How to choose stand-up pouches in three easy steps
Types of stand-up pouches
Final words
The basics of stand-up pouches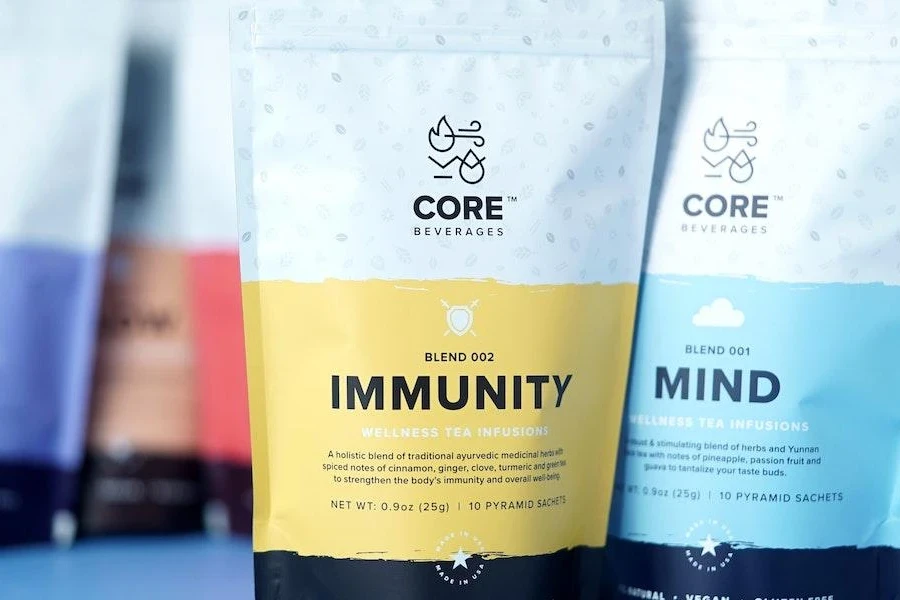 Stand-up pouches are flexible bags made from unique materials like aluminum foils and plastic films. They are versatile and perfect for creative advertising, allowing businesses to print logos, mix colors, and try different designs to enhance the bag's visual appeal.
In contrast to classic packaging like boxes and cartons, stand-up pouches need fewer resources to manufacture, translating into a cost-saving product for businesses entering the packaging market.
Here are some benefits businesses can enjoy when switching to stand-up pouches:
Benefits of stand-up pouches
1. Convenience
Convenience is one of the key strong points of stand-up pouches. They offer excellent value for businesses seeking hassle-free packaging to enhance their brand's appeal. After all, brands that instill customer confidence tend to attract more buyers.
But what makes stand-up pouches so convenient? They come with valuable features like self-supporting seals, ease of maintenance, and user-friendly packaging. Beyond food packaging preservation, they're microwave-safe for heating purposes, giving consumers even more value.
2. Flexibility
Offered in different structures and configurations, stand-up pouches come in various forms, making them adaptable for both liquid and solid items. Their flexibility extends to space efficiency due to their expandable gussets.
Additionally, some variants feature hangers, allowing businesses to enjoy effortless transport and in-store display. Moreover, options like K-seal or four-seal stand-up pouches are tailorable to meet specific requirements, like shelf presentation.
3. Portability
Stand-up pouches are remarkably portable due to their exceptionally lightweight designs. In addition to granting them flexibility and adjustable storage capabilities, stand-up pouches can help businesses save costs during transportation.
Unlike rigid cartons, the stand-up pouch's lightweight design permits efficient packing, allowing numerous bags to fit within vehicles and storage spaces. Consequently, they reduce the time and labor required for transportation and storage operations.
4. Product safety
These pouches also offer inherent safety features. They easily preserve food by extending freshness and offering a protective barrier against contaminants.
More importantly, the durable film resists punctures, safeguarding products during transit. Plus, manufacturers employ other specialized films to prevent moisture and UV exposure.
However, the way businesses handle these pouches determines their safety. So, retailers must focus on responsible usage.
How to choose stand-up pouches in three easy steps
Determine the right stand-up pouch size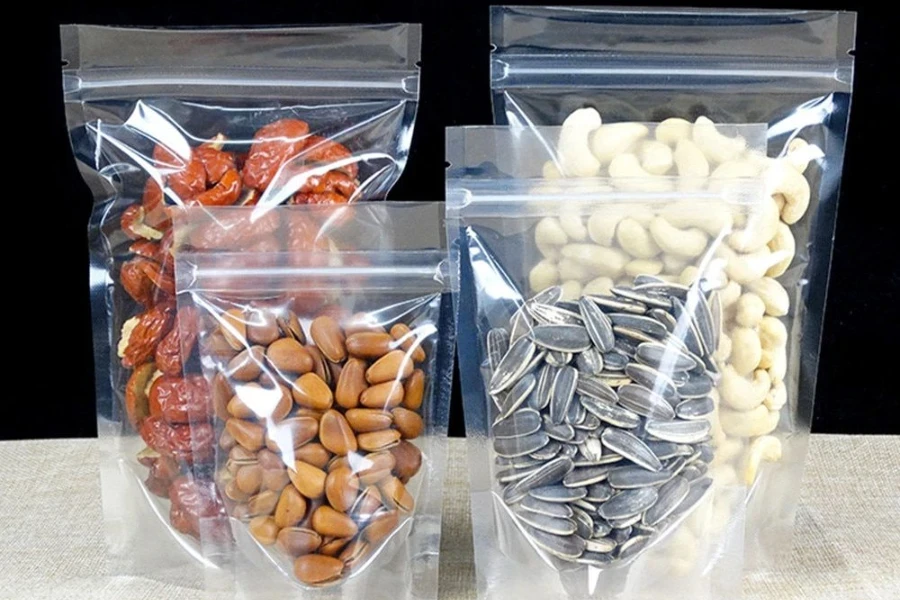 Before going into the nitty-gritty of determining the right stand-up pouch size, it's necessary to go over three essential basics.
First, stand-up pouch dimensions come in the order of width, height, and gusset. It's not a stand-up pouch if the specifications don't specify a gusset. Instead, it's a 2-seal or 3-seal pouch without the core standing ability.
Second, pouch dimensions are always linked to the bag's exterior. Since a seam holds the bag together, assuming a product will fit inside without testing isn't advisable.
Lastly, factoring in space for the zipper, tear notch, or hang hole is crucial if businesses consider these features for their stand-up pouch. Although the details, like zippers, are part of the bag's overall dimensions, they're not part of the fillable space.
Now that the basics of dimensions are out of the way, how much product will fit in various-sized pouches? Well, each size has a specific volume it can contain. Check out the table below for a better understanding of stand-up pouches and the product amount they can hold.
For dry products
| | |
| --- | --- |
| Product amount | Stand-up pouch size (inches) |
| 60 grams (2oz) | 4 x 6.5 x 2.25″ |
| 140 grams (4oz) | 5 x 8 x 3″ |
| 250 grams (8oz) | 6 x 9.5 x 3.25″ |
| 375 grams (12oz) | 7 x 11 x 3.5″ |
| 500 grams (16oz) | 8.5 x 11.5 x 3.5″ |
| 2267 grams (5 pounds) | 9.25 x 14 x 4″ |
For liquid/wet products
| | |
| --- | --- |
| 3 ounces | 3 x 5 x 2″ |
| 5 ounces | 4 x 6.5 x 2.25″ |
| 16 ounces | 5 x 8 x 3″ |
| 24 ounces | 6 x 9.5 x 3.25″ |
| 32 ounces | 7 x 11 x 3.5″ |
| 48 ounces | 8.5 x 11.5 x 3.5″ |
| 144 ounces | 9.25 x 14 x 4″ |
Order samples for different pouch sizes
Although knowing the different sizes and what they can contain is beneficial, businesses must order samples to see how their products fit in the pouch. Overstuffing would lead to the pouch's seams bursting and bag blowouts.
On the other hand, excessive space might result in unnecessary expenses and customer dissatisfaction. Going for custom-sized pouches is one way businesses can easily solve this problem.
Moreover, accounting for additional room to accommodate natural expansion or released gas is crucial, especially during transport and shelf display. So businesses with products that release gas must contemplate using a degassing valve.
Pro tip: Check different product sizes in sample bags until the one that fits best pops up. Don't hesitate to order sample sizes from mini to extra large.
Select the perfect material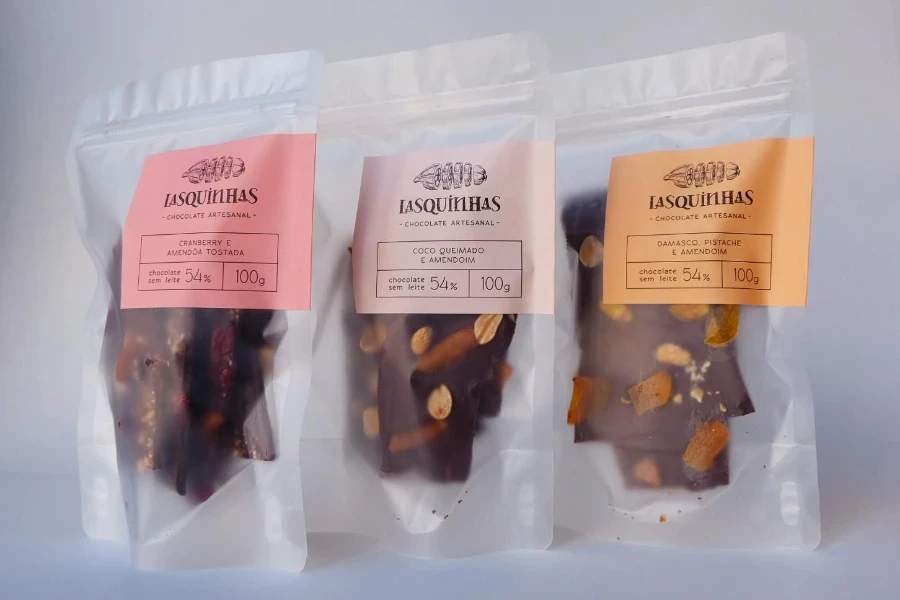 Manufacturers often make most stand-up pouches from metalized mylar. However, businesses can explore options like silver, clear, kraft, or foil, depending on the product to be packaged. They may even opt for compostable, recyclable, and biodegradable stand-up pouches.
Here's how businesses can choose the perfect material:
Think about how long the product will stay in the package.
Factor in the shelf life of the product
Consider how important freshness is to the product and the brand.
For instance, contrast corn chips with dried apples. Corn chips often require cost-effective, medium to low-barrier materials due to their short consumption time. Contrarily, dried apples require materials that maintain freshness and support a longer shelf life.
Note: The chosen pouch material will influence the packaging cost. Also, businesses seeking pouches with transparent windows may limit the available material options.
Choose the packaging features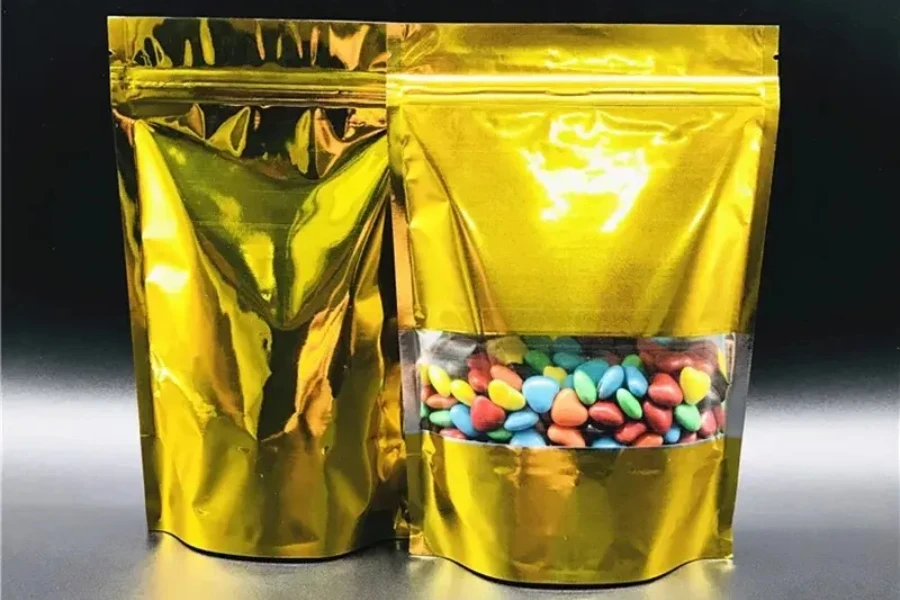 Selecting the attributes of the bag is where things get creative. For this part, businesses envision how their customers will interact with their packaging.
Here are some top features to consider adding to stand-up pouches:
The multi-purpose hang hole
Will consumers pluck the bag from a peg rack at a local store? If so, the hang hole is a necessity. However, hang holes are for more than just budget-friendly items. Consider how stores arrange candies or nuts at the checkout – they likely use hang holes for easy grab-and-go access.
Hang holes are a pivotal feature, so even if the pouches mainly sit on shelves, businesses must consider potential environments where hanging might be necessary.
The reclosable zipper
Interestingly, over six different zipper types work on stand-up pouches. For instance, businesses packing green tea will need a powder zipper – otherwise, consumers will have a hard time resealing the package, leading to product spillage and potential customer dissatisfaction.
Other zipper types include:
Flange zippers
Insert style zippers
Child-resistant zippers
Wide flange zippers
Hook and loop zippers
String zippers.
Child-resistant features
Products with potential danger to children, like supplements, detergent pods, or fertilizers, should consider child-resistant packaging. These pouches also feature odor-proofing and an opaque design to keep contents invisible to children.
Types of stand-up pouches to stock up on in 2023
Kraft stand-up pouches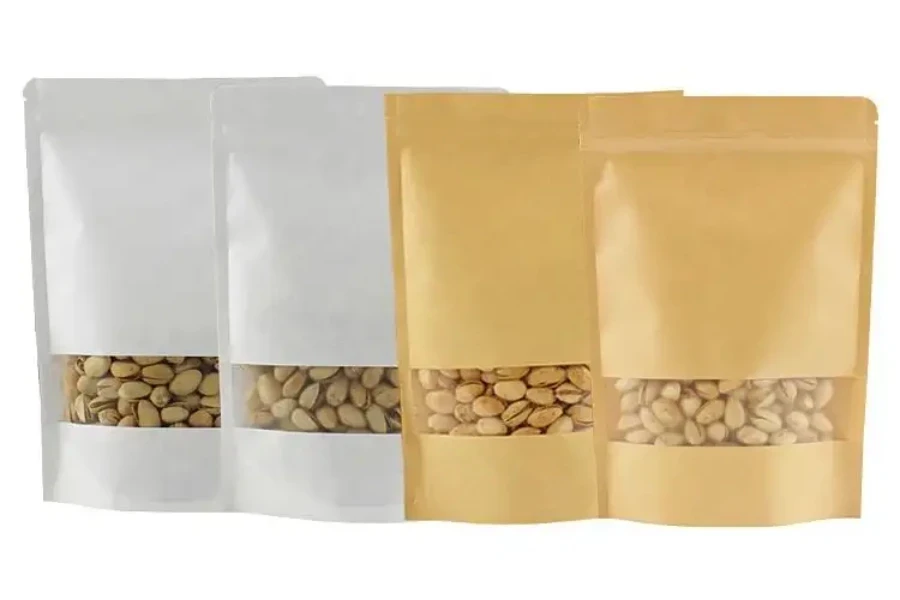 Kraft paper stand-up pouches are excellent for dry goods and food, keeping products fresh with laminated interiors and heat-sealing. These pouches boast robust gussets for stability and often feature clear windows for visibility.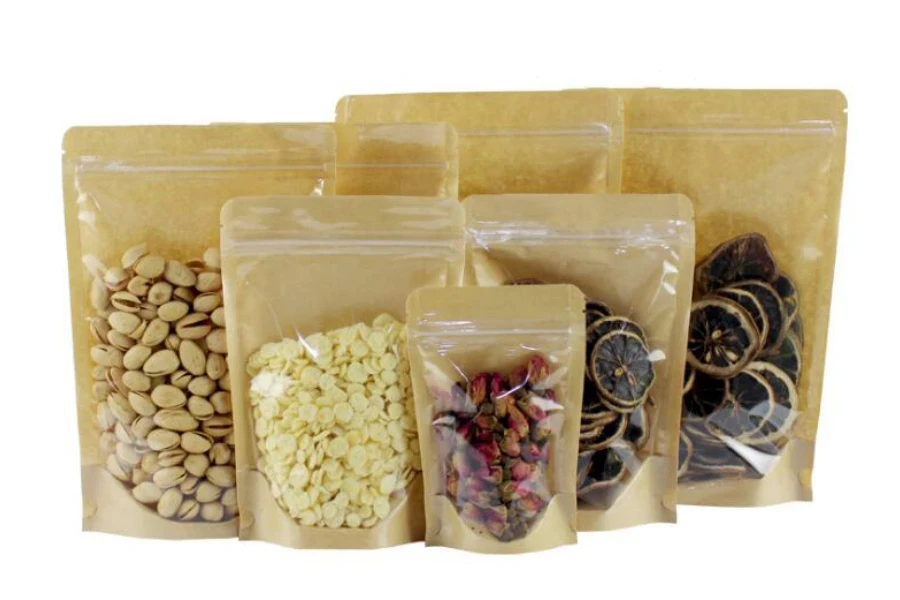 Their key advantages include recyclability, versatility, heat-sealing for freshness, durability against punctures, and ergonomic designs for enhanced product exposure on shelves. Combining convenience, protection, and eco-friendliness, kraft paper stand-up pouches cater to various needs in packaging.
Window stand-up pouch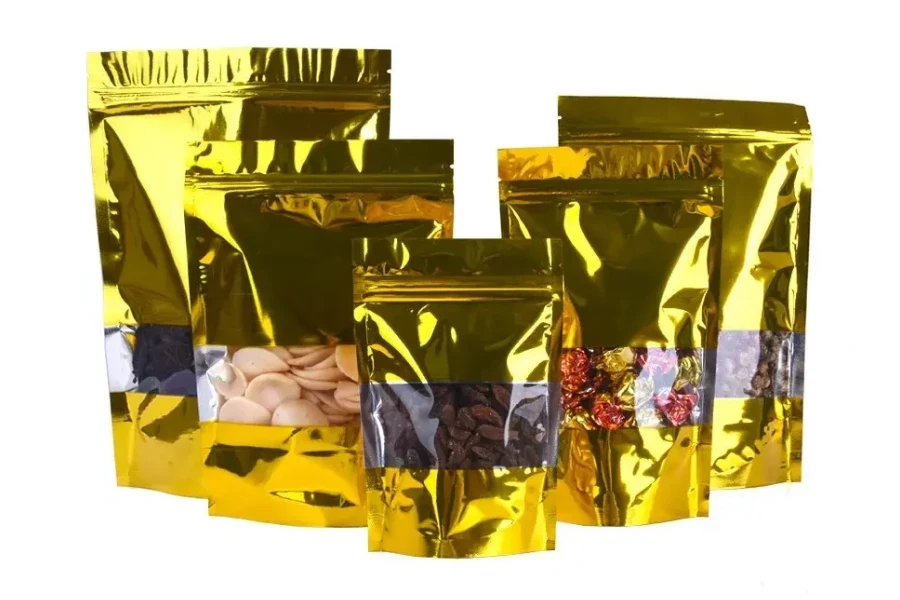 Stand-up pouches often feature an eye-catching clear window strip aimed at increasing customer engagement. These windows vary in color, size, and shape, usually positioned on the sides or lower part of the bag for easy product identification.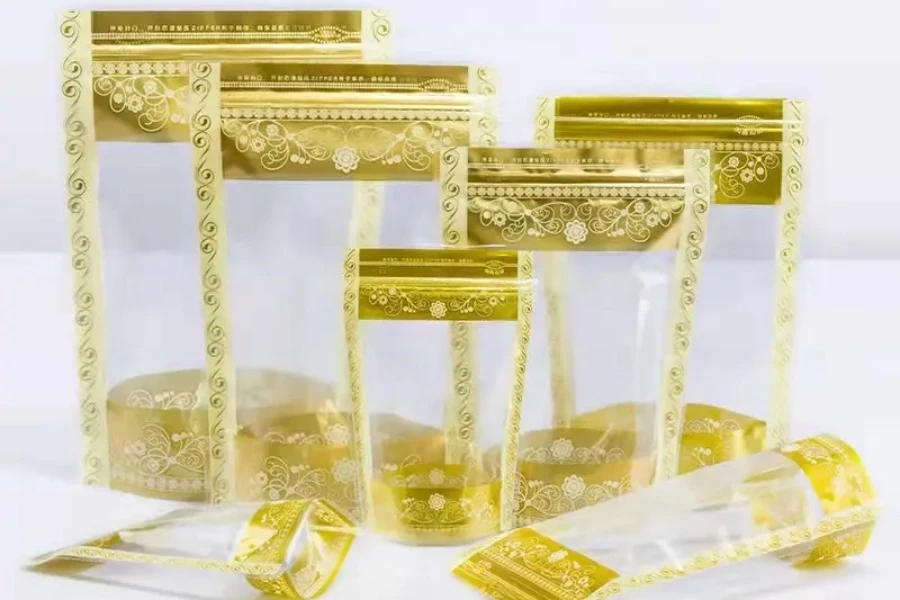 Window stand-up pouches provide enhanced branding control and can display products without opening. These advantages highlight the impact of window stand-up pouches on branding, product visibility, and consumer preference.
Spouted stand-up pouch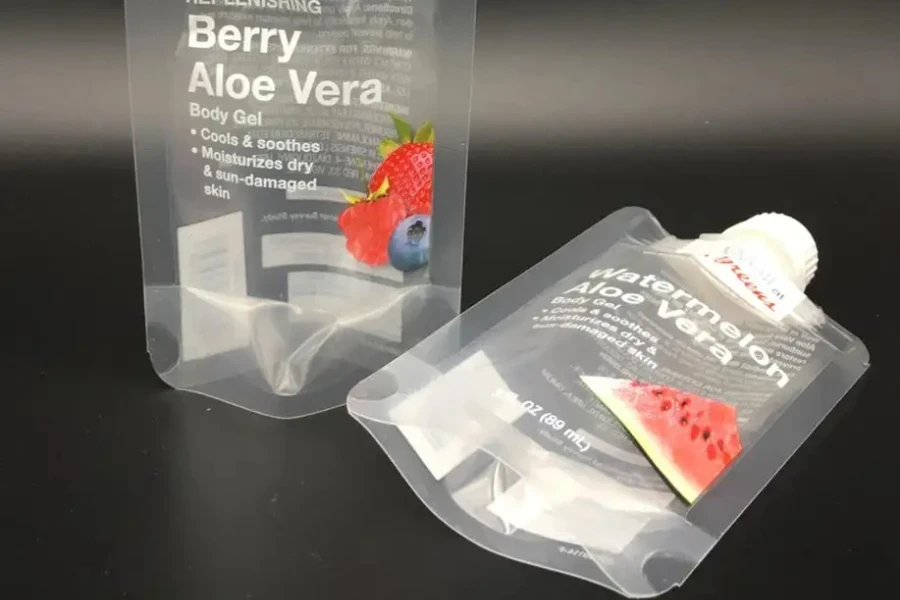 Modern manufacturing technologies have crafted innovative liquid product packaging, like spouted stand-up pouches. Created by layering food-grade film, these pouches offer strength, durability, stability, and shelf display.
Some variants feature resealable caps for extra safety and prolonged storage, creating optimal packaging for perishable and liquid goods.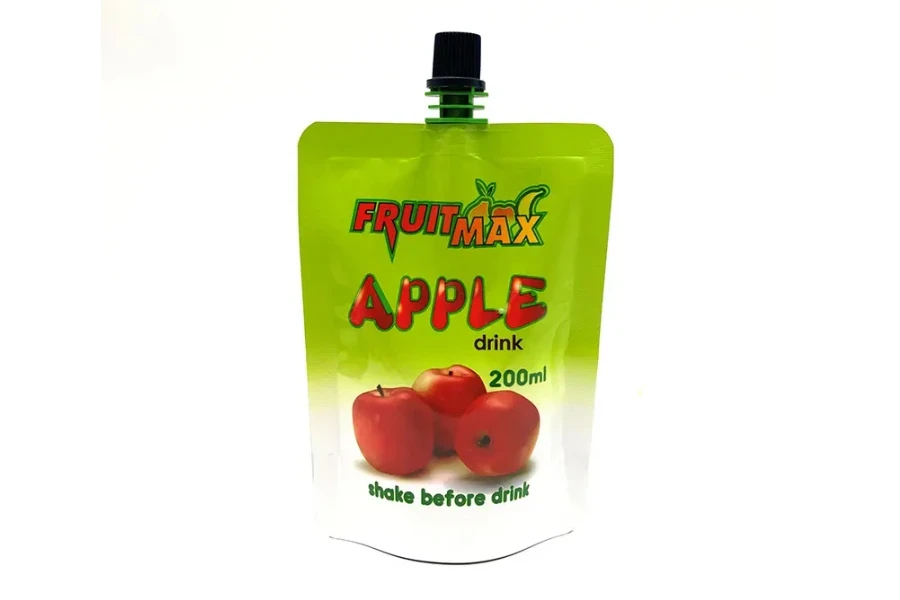 Spouted stand-up pouches have several benefits, including cost-saving through material reduction, customizable advertisement printing, diverse design options, and environmental friendliness due to reduced plastic use.
Valved stand-up pouch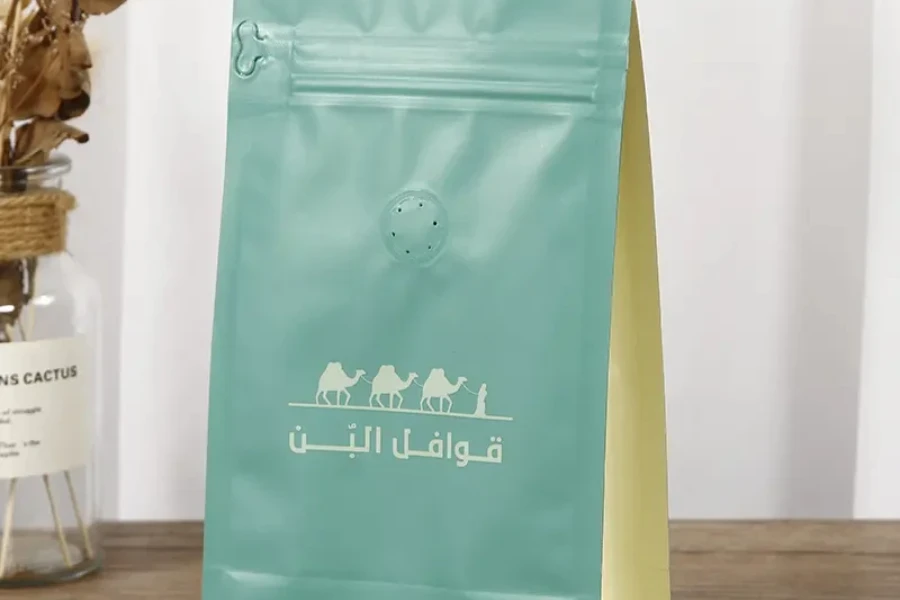 Airtight packaging holds an advantage over cartons when preserving product freshness. For this reason, businesses looking to keep their products fresh can't go wrong with valved stand-up pouches.
These fantastic packaging options steadily release pressure to maintain their content's freshness. Although they are ideal for coffee, businesses can use them for other products.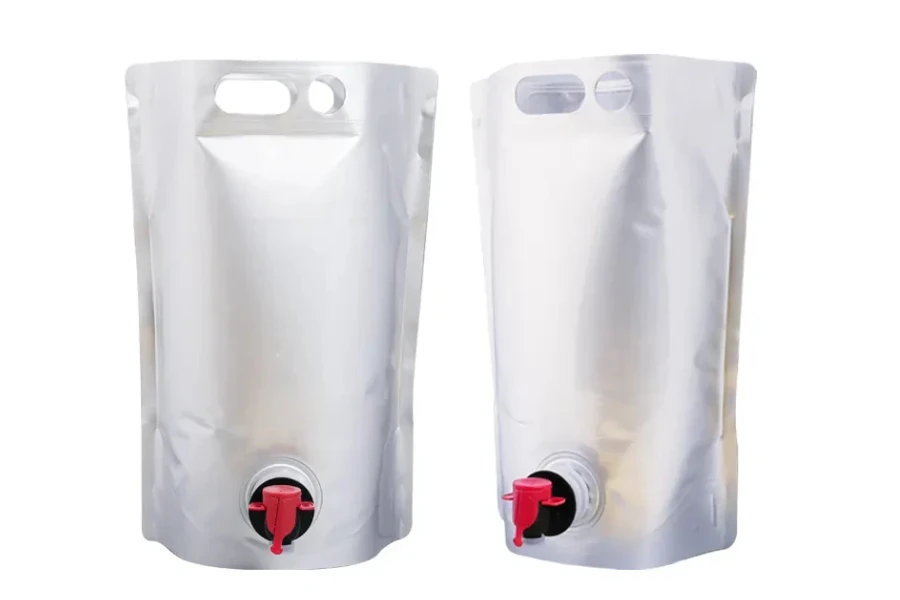 In addition, valved stand-up pouches use heavy-duty materials to prevent odor, moisture, and other unwanted elements. They also have more capacity than boxes and use reduced raw materials during production to remain cost-effective.
Final words
Traditional cartons and boxes are slowly becoming things of the past, with stand-up pouches taking over the packaging mantle. Whether it's a food processing company or businesses looking to attract new consumers, stand-up pouches are a fantastic packaging solution. This guide therefore highlights how to choose these bags, avoid critical mistakes, and discover the top types to purchase in 2023.
Was this article helpful?