The way companies work has changed forever. Take a look at job advertisements. Most organizations want remote and hybrid work arrangements.
These companies know that their employees need modern office designs at home to improve productivity. Setting a laptop on the kitchen counter won't do the trick.
Employees need comfortable, attractive, and professional office space in their homes. This trend contributes to increased demand for home office furniture and equipment, opening a market for online retail store owners.
This article highlights the top seven work-from-home office design tips for apartments and homes.
Table of Contents
Top 7 unconventional work-from-home design ideas
Transform workspaces into productivity havens
Top 7 unconventional work-from-home design ideas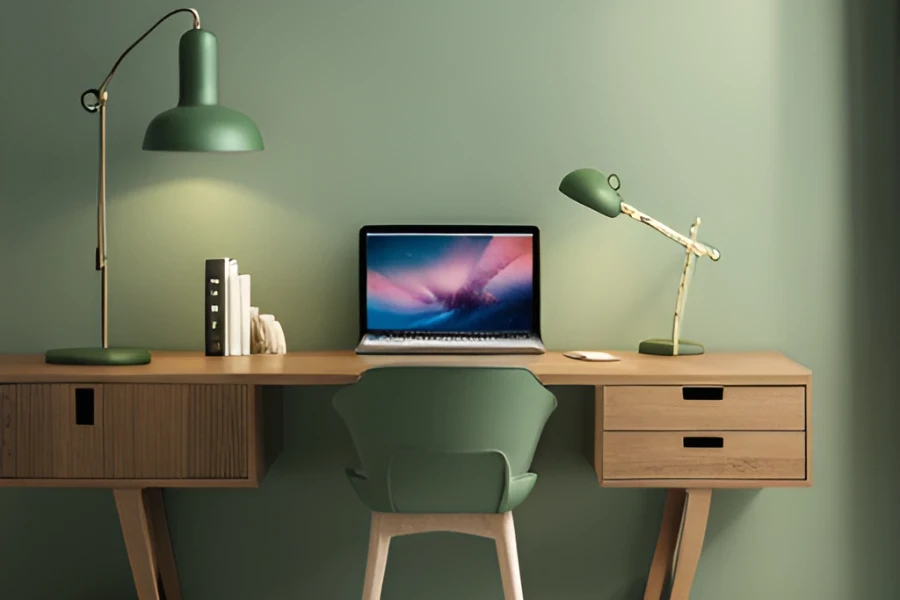 As remote work reshapes businesses, the home office has become more than a makeshift corner.
And those selling home office furniture and equipment are at the forefront of this revolution. Here are the top seven work-from-home design tips to make your customers' workspaces pop and boost their efficiency and satisfaction.
Idea 1: Illuminate creativity with unique office lighting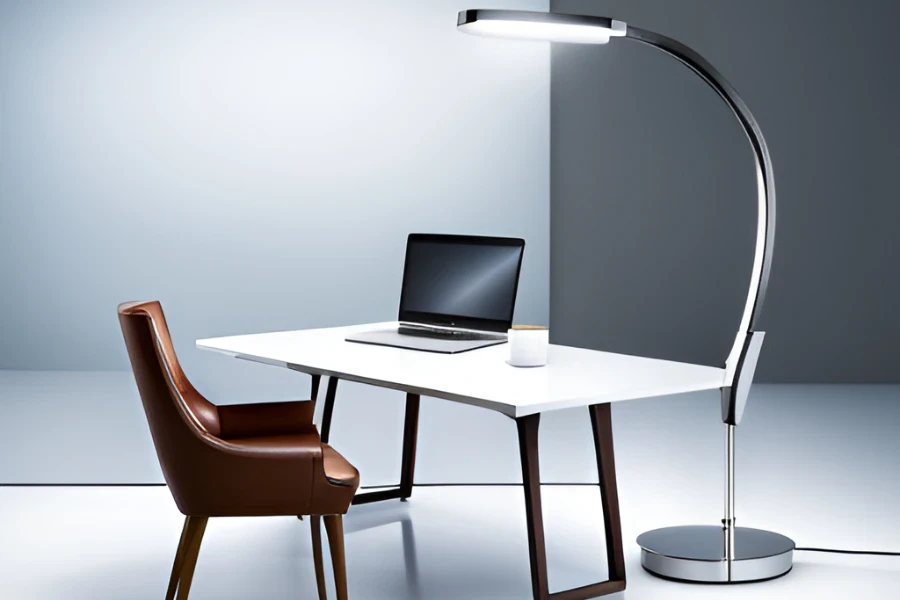 Lighting is more than illuminating an office space; it's critical to creating a productive and inviting work environment.
Besides positioning a home office near windows to capitalize on the positive effects of natural light, organizations are investing in adequate task lighting and stylish table lamps.
For instance, adjustable desk lamps with multiple brightness levels help users focus on their work, especially during late hours, without straining their eyes.
Some online retailers also invest in anti-glare solutions, such as matte screens for monitors and curtains or blinds for windows. 
Explore modern lighting trends that align with the employees' home decor preferences. Sleek and stylish design ideas often add to the overall ambiance, making the home office an inspiring workplace.
Idea 2: Maximize efficiency with modern office storage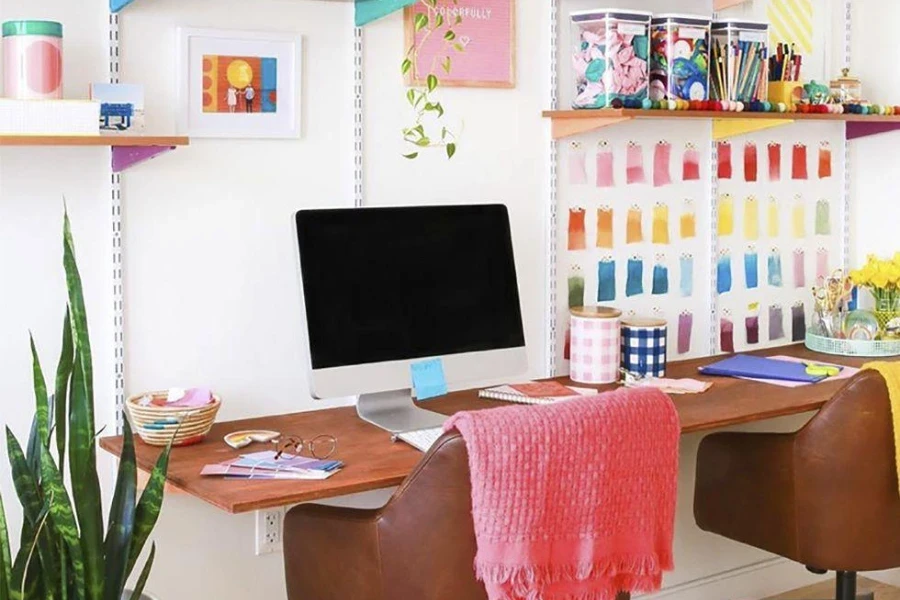 In the realm of modern home office design, space efficiency is paramount. Creating a functional and organized workspace within a limited space is crucial as people adapt to remote work.
Most companies invest in multifunctional furniture like foldable desks, convertible shelving units, and storage ottomans. 
Employees also embrace compact storage solutions such as under-desk cabinets, wall-mounted shelves, rolling carts, and vertical filing systems for a tidy workspace.
Idea 3: Stimulate inspiration through unique decoration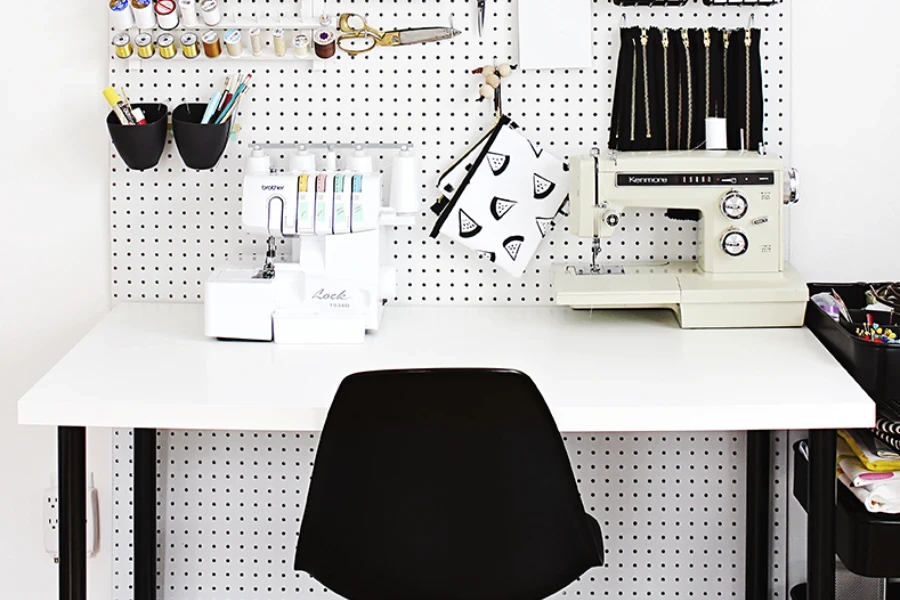 A home office space goes beyond functionality. Aesthetics and branding are essential in creating a unique and inspiring modern office space.
Employees want an office that reflects their personality and style. And as a business, you'll need to help customers discover their preferred style.
Whether it's modern minimalism, cozy rustic, or vibrant eclectic, guide them in selecting furniture and decor that resonate with their tastes.
Stay updated with the latest office design ideas because trendy options show that your product catalog is current and appealing to customers seeking modern and fashionable home office solutions.
Some online retail stores have mockups or visual examples showcasing how their furniture and equipment fit seamlessly into various modern office styles. This allows customers to envision your products in their workspaces.
Idea 4: Stay tech-savvy for efficiency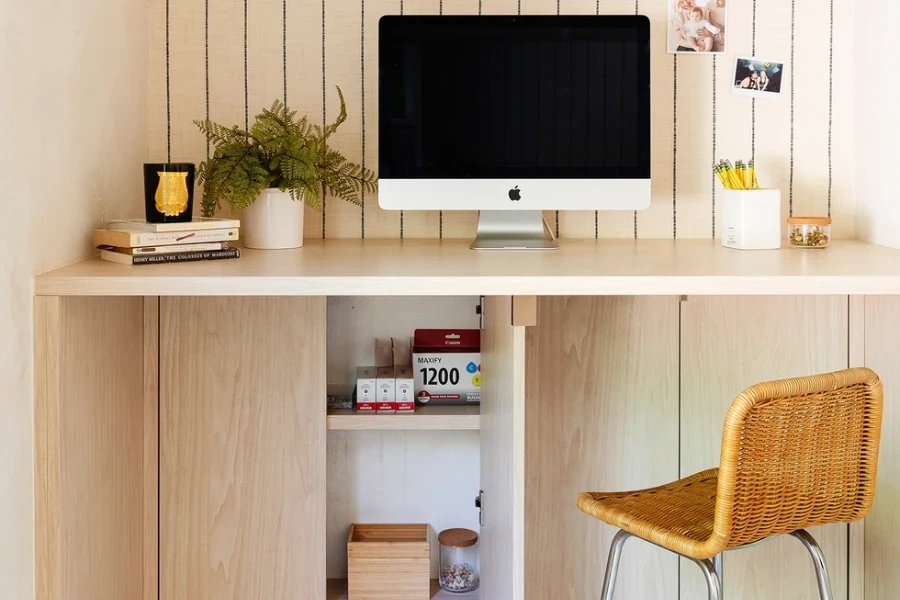 It's 2024, and technology is crucial in creating a productive and modern home office environment. Most remote employees seek home office furniture and equipment that integrate technology for better connectivity and productivity.
For instance, office furniture and accessories with built-in cable management can help maintain a clean and organized workspace. Wireless devices (charging pads, Bluetooth-enabled peripherals, and wireless routers) can reduce the reliance on wired connections and clutter.
Other tech-friendly home office design ideas include desks with built-in USB ports, ergonomic chairs with integrated device holders, and adjustable lighting with color temperature control.
Idea 5: Consider ergonomics for productivity and comfort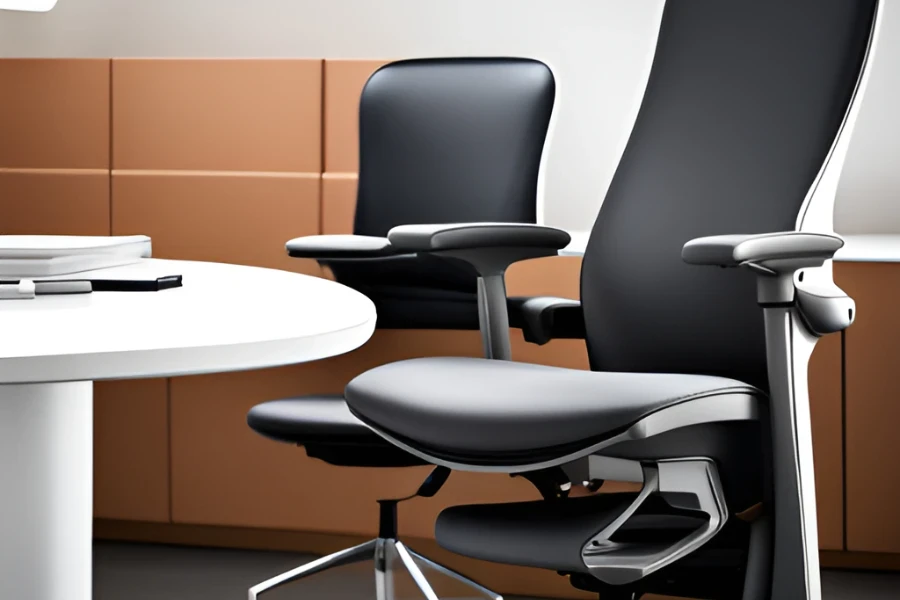 Working from home can involve sitting for long hours, and for employees to increase productivity, they'll need comfort. The proper ergonomic setup can make a world of difference in how efficiently individuals work from home.
Companies invest in ergonomic home office chairs with proper lumbar support, adjustable desks that cater to standing or sitting positions, and accessories like monitor stands for comfort.
Adjustable chairs and desks allow users to find the optimal height and angle, thus reducing strain on the neck, back, and wrists.
Idea 6: Consider sustainability for environmental-friendliness
In the rapidly growing work-from-home environment, sustainability is a significant factor for individual and business brands.
And for online retail store owners selling modern office furniture and equipment, embracing sustainable practices and offering eco-friendly products is essential to cater to the growing demand for environmentally conscious solutions.
For example, stores with furniture made from recycled or upcycled materials, sustainable woods, and low-VOC (volatile organic compounds) finishes resonate well with eco-conscious customers.
Environmental-conscious employees will likely prefer products certified by recognized sustainability organizations or standards, such as FSC (Forest Stewardship Council) for wood products or GREENGUARD for low-emission furniture.
Another environmentally friendly tip is biophilic design, where one invites nature into the home office space. Indoor plants are excellent additions to the working area. Alternatively, one can set up an office near a window facing a garden courtyard or other natural landscape for a better view.
Idea 7: Choose multi-sensory experience for unforgettable workdays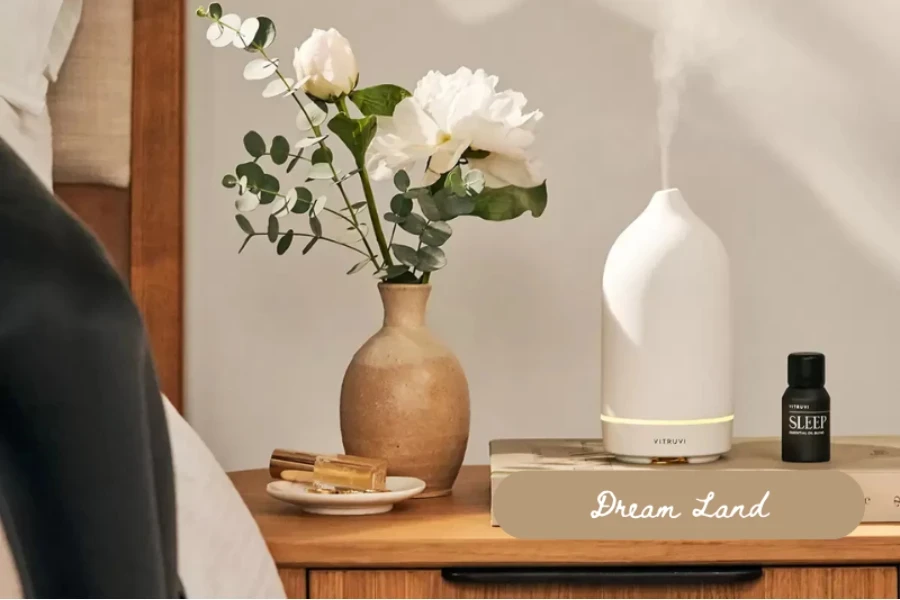 The ideal modern office design engages multiple senses. They incorporate a multi-sensory approach, turning a home office into a breathtaking workspace.
Some businesses include aromatherapy diffusers for invigorating scents that boost focus and creativity. 
And what about walls that change color according to an employee's mood or task? Smart homes can offer walls that offer a visually stimulating experience.
Innovative furniture and multi-sensory office designs can create a workspace that tantalizes one's senses. This creativity will turn every workday into an unforgettable journey of productivity and enjoyment.
Transform workspaces into productivity havens
Remote work is on the rise without signs of slowing down anytime soon. This means that the demand for office furniture and equipment will remain high.
However, companies and businesses prioritize comfortable and functional products for their employees to improve productivity. And that's where unconventional modern office designs come in.
A trader in this space should find unique selling points that customers identify with. While functionality is essential, aesthetics are also valuable for home office spaces.
Remember, customers aren't just buying furniture or equipment; they're investing in their productivity, well-being, and creativity. So, every item they buy has the potential to influence how they approach their workday.
And in this modern age, where customization and personalization are prized, retailers can guide them on a journey of self-discovery through design.
Was this article helpful?