Tomboy outfits have emerged as a powerful expression of androgynous style, taking the street fashion world by storm. Contrary to common misconceptions, embracing tomboy fashion is not bound by one's sexual orientation or disinterest in style. Instead, it represents a bold choice to break conventional gender norms.
It's about harnessing the versatility of masculine garments, exploring and embracing fashion that expresses one's individuality while veering away from traditional feminine attire.
This article will delve into five chic tomboy apparel trends that transcend gender boundaries in 2023/24.
Table of Contents
Is the tomboy market profitable in 2023?
Five tomboy apparel trends for more sales in 2023/24
Final words
Is the tomboy market profitable in 2023?
The burgeoning unisex clothing market is driving substantial growth in the tomboy fashion segment. Experts predict the global gender-neutral clothing industry will achieve a 4.5% compound annual growth rate (CAGR), reaching a remarkable US$ 3.2 billion by 2030.
This market expansion can be attributed to the increasing awareness of the advantages of gender neutrality among consumers.
Five tomboy apparel trends for more sales in 2023/24
Bomber jackets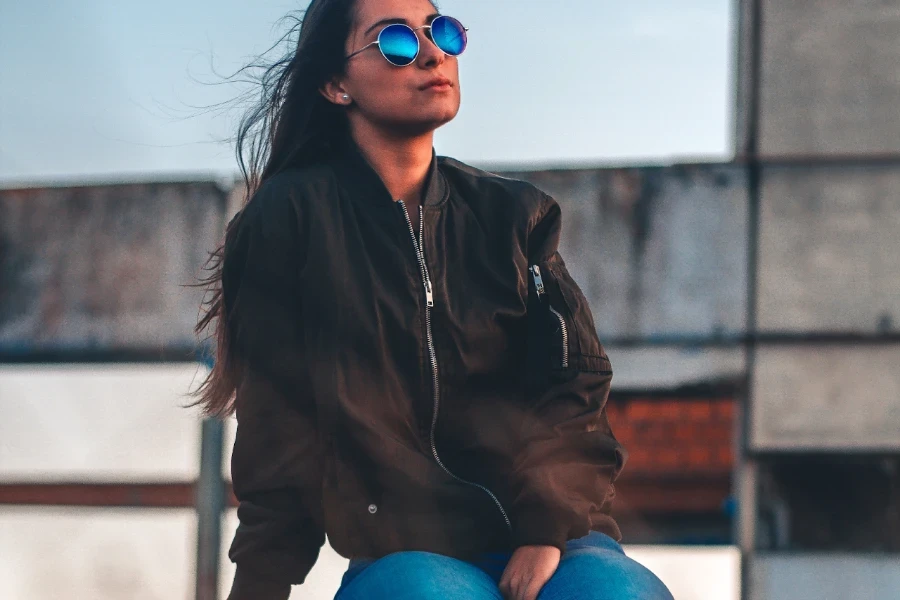 "Bomber jackets" are versatile and iconic pieces of outerwear that have been a part of fashion culture for decades. Initially designed for military pilots, these jackets have transcended their functional purpose to become a popular and timeless fashion trend.
Despite its inherently masculine design, women have developed a deep affection for this piece, leading to the incorporation of bomber jackets as a pivotal component of the tomboy fashion aesthetic. 
The classic bomber jacket ranks among the foremost trends for tomboy enthusiasts, and its prominence is evident with over 673,000 searches on Google Ads. These jackets are characterized by their short, waist-length design and zippered front closure.
Pair a classic bomber jacket with high-waisted jeans or cargo pants and a graphic tee for the perfect tomboy look.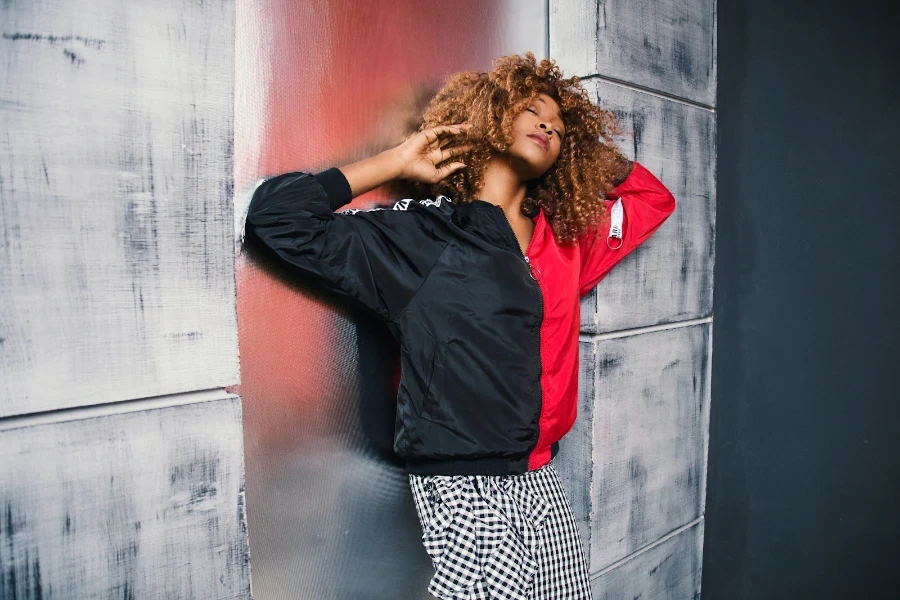 Oversized bomber jackets, with a substantial monthly search volume of up to 12,100, reimagine the classic silhouette by adding roominess, resulting in a relaxed, gender-neutral aesthetic. Women can harmonize this oversized jacket with slim-fit pants or leggings or layer it over a hoodie or fitted sweater to add warmth and style.
Leather bomber jackets have recently surged, garnering an impressive average of 74,000 monthly searches. They infuse tomboy ensembles with an edgy vibe, particularly appealing to women with a penchant for darker aesthetics. To rock a rebellious tomboy style, team a leather bomber jacket with ripped skinny jeans and band tees.
Denim shirts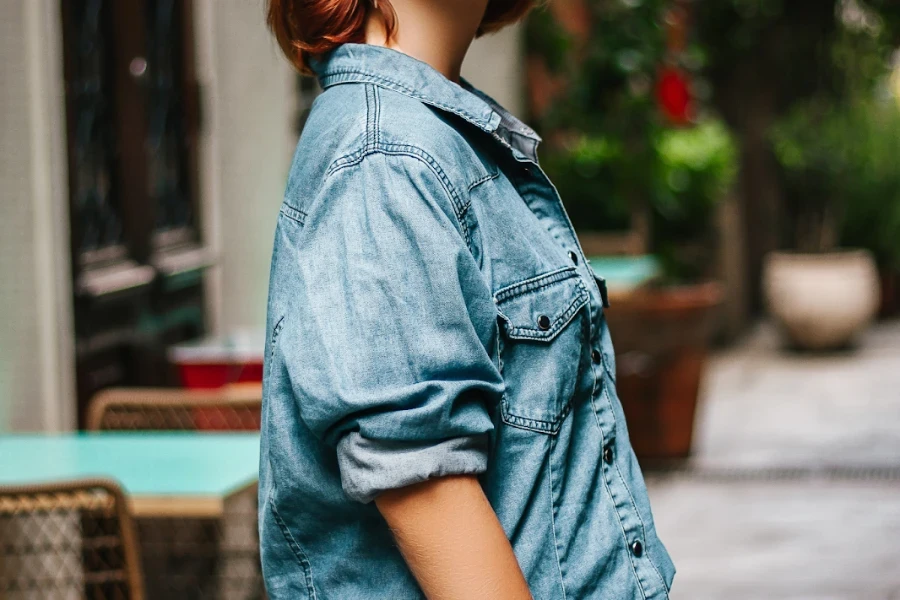 Denim shirts are a quintessential element in tomboy fashion, providing a versatile and androgynous style that exudes timelessness and comfort. What's even more appealing is the flexibility they offer women, enabling them to embrace their preferred tomboy aesthetic and effortlessly mix and match with other tomboy essentials.
Classic denim shirts are tough to outshine, and the numbers prove it with over 165,000 monthly searches, reaffirming their enduring dominance in this category. For women, the possibilities for styling this trendy piece are endless.
Women have the freedom to embrace the iconic "Canadian Tuxedo" look by pairing a classic denim shirt with snug-fitting jeans. Alternatively, they can add depth to their style by layering the denim shirt over a graphic or simple white tee.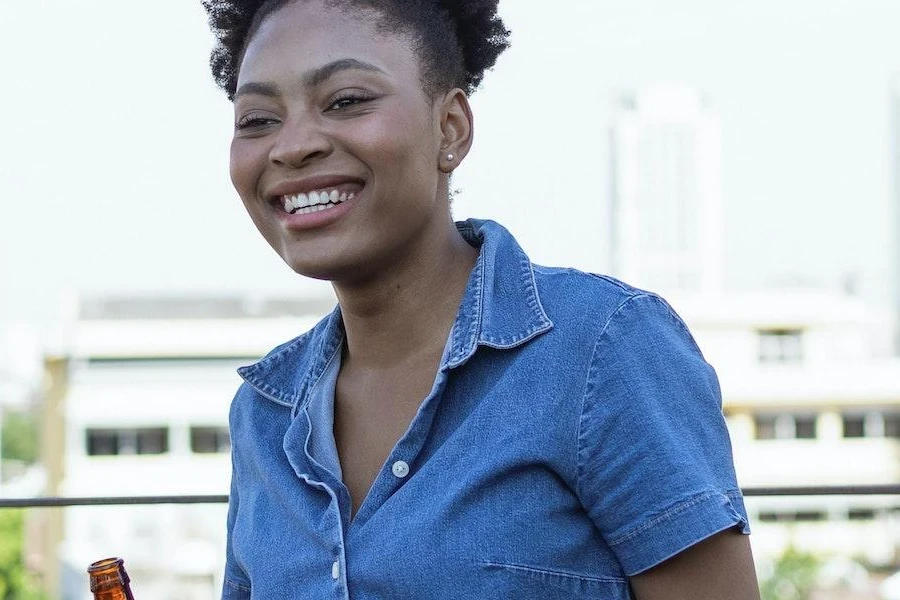 Denim work shirts have also caught on, with an average of over 1,900 monthly searches. These shirts typically sport a rugged, heavy-duty design, often boasting reinforced stitching and practical utility pockets. Women can craft a utilitarian tomboy aesthetic by matching this piece with cargo pants.
If consumers need something lighter, they should look no further than Chambray shirts. These shirts are making quite a splash with an impressive 33,100 monthly searches, indicating their significant trendiness. Chambray shirts resemble denim shirts but are crafted from lighter-weight fabric, making them ideal for warmer weather.
For women searching for a laid-back summer tomboy style, consider pairing a chambray shirt with shorts and rolling up the sleeves for a casual vibe. Alternatively, knot it over a tank top at the waist and team it up with high-waisted shorts for a playful, refreshing twist.
Frayed shorts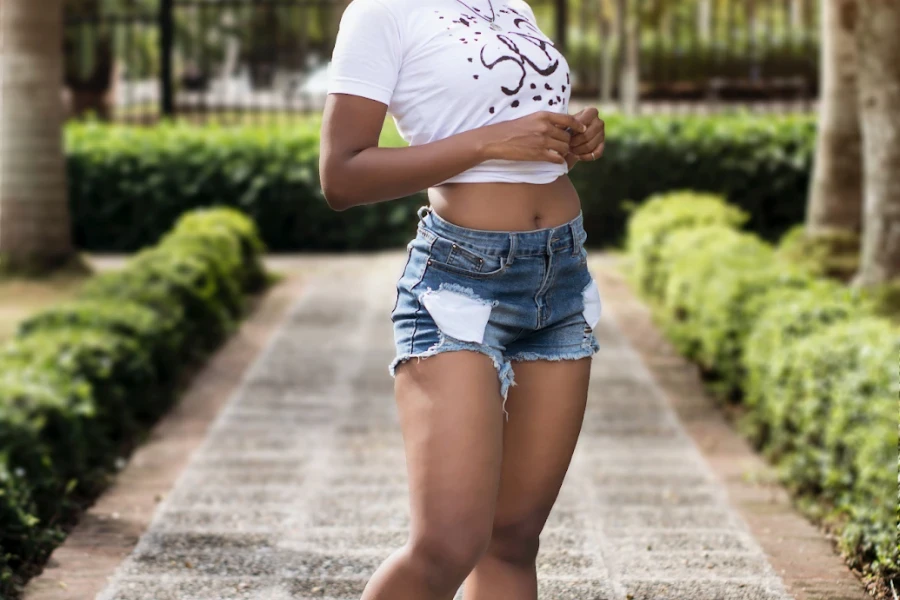 Who says consumers can't blend rugged and relaxed into a perfect combination? Frayed shorts embody both qualities effortlessly, making them a sought-after choice in tomboy fashion. These shorts are distinguished by their unfinished, fringed hems, which inject a touch of edginess into tomboy ensembles.
Based on data from Google Ads, denim frayed shorts garnered an average of 2,400 searches in August, firmly establishing themselves as one of the most sought-after variants. These shorts are usually crafted from durable denim fabric and designed with a straight or slightly loose fit.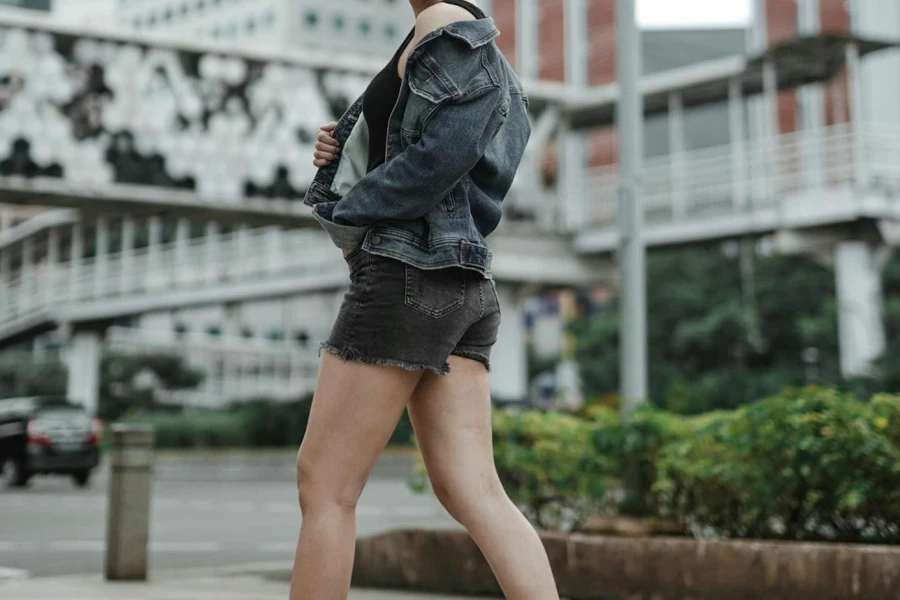 Achieving an effortless tomboy look is a breeze for women with classic denim frayed shorts. They can pair them with a standard tee for a straightforward style, or for added coverage, they can opt for a long-sleeved alternative instead.
Although they received an average of 240 searches last month, high-waisted frayed shorts still capture some attention in 2023. With a waistline that sits higher on the torso, they evoke a vintage-inspired appearance. Furthermore, including frayed hems introduces a touch of modernity to this classic design.
For a chic yet polished tomboy outfit, consumers can combine high-waisted frayed shorts with a tucked-in button-up shirt.
Cargo frayed shorts represent a relatively recent addition to the fashion scene, drawing inspiration from military and workwear aesthetics, boasting additional pockets and a more relaxed fit. Women can create a practical tomboy look by pairing these shorts with a simple tank top.
Overalls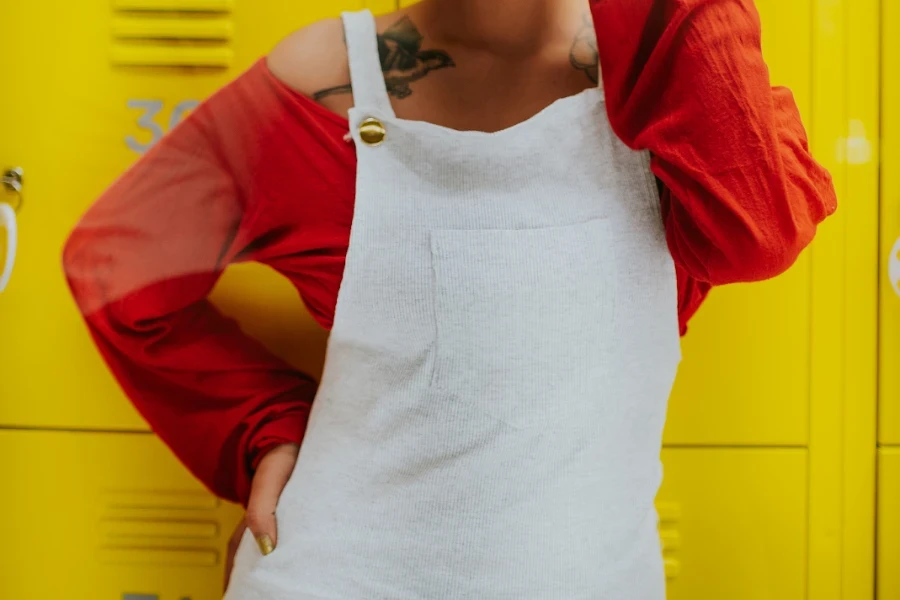 Overalls reign supreme in the realm of comfort, commanding a staggering average of 550,000 monthly searches. These cozy, practical, androgynous garments are an ideal choice for tomboy enthusiasts and offer versatility in styling.
Denim remains a timeless fabric for an array of clothing items, and denim overalls are currently in vogue, as indicated by over 33,100 consumer searches at the time of writing. These overalls are available in various washes and may sport a straight or slightly loose fit.
Consumers who prefer timeless looks can wear classic denim overalls with a plain tee, while rolling up the hems can infuse a more relaxed vibe.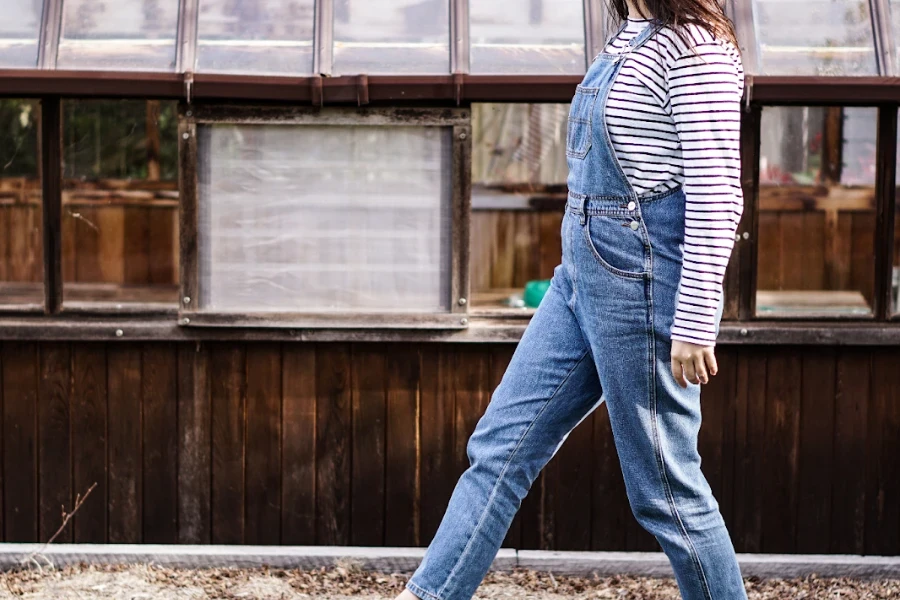 Shortalls represent another fashionable variation, drawing 9,900 searches in August 2023. These are shorter versions of overalls featuring shorts or Capri-length legs. Typically, they offer a more relaxed fit, making them perfect for warmer weather. Ladies can pair shortalls with a crop top for a casual summer tomboy look.
Corduroy overalls have recently declined, dropping from 22,200 searches to 8,100. Nevertheless, their ability to maintain a substantial search volume suggests they continue to hold their place as a trendy fashion item.
Ladies can achieve a vintage tomboy look by wearing corduroy overalls with a turtleneck sweater or a flannel shirt.
Leather pants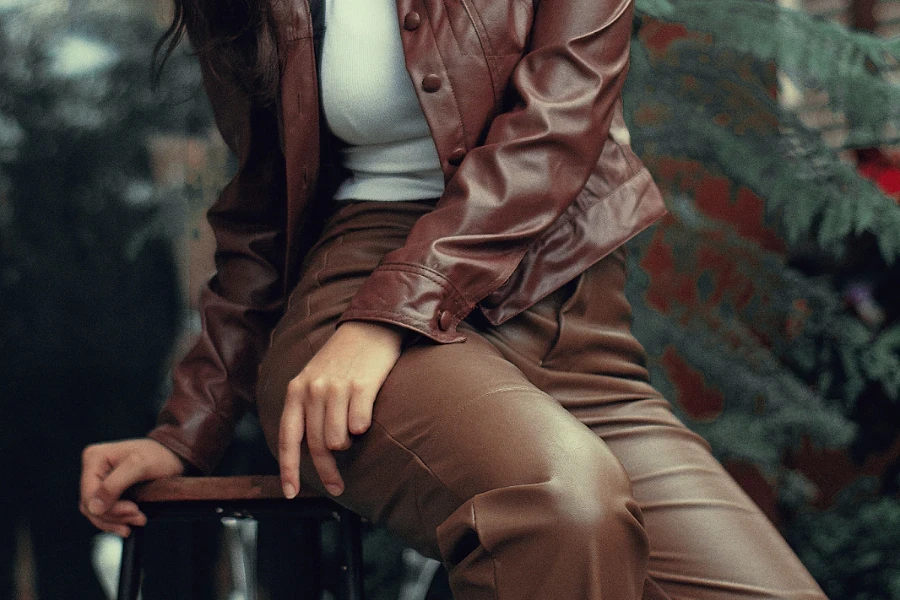 Leather pants make a bold and edgy statement in the tomboy fashion scene, delivering a sleek and rebellious aesthetic that seamlessly combines comfort and style. These pants are defined by genuine or faux leather material and are available in form-fitting and relaxed designs.
In 2023, skinny leather pants are one style that's making waves, drawing in an average of 4,400 monthly searches. These pants boast a form-fitting design that embraces the legs snugly. Some variations of skinny leather pants even feature ankle zippers for an extra touch of style.
One chic way to sport skinny leather pants is by pairing them with an oversized hoodie. Alternatively, they can substitute the hoodie with a graphic sweatshirt for an added edge.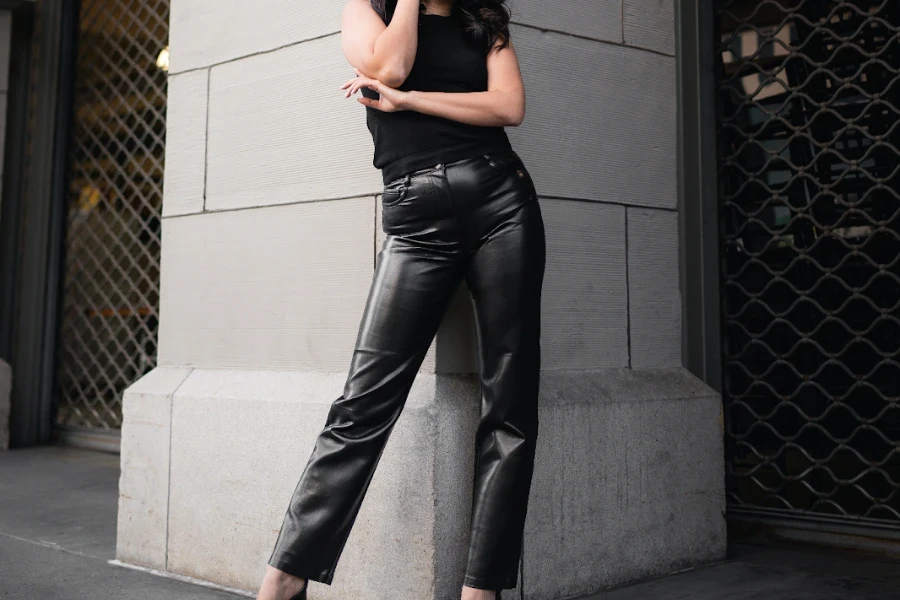 Straight-leg leather pants are also gaining traction, with an average of 6,600 monthly searches in 2023. These pants provide a more relaxed fit in contrast to skinny styles. Pairing them with a button-up or flannel shirt effortlessly achieves a well-balanced tomboy style.
Wide-leg leather pants are even more in vogue, commanding an impressive average of 14,800 monthly searches. These pants feature a generous fit around the hips and thighs, gracefully flaring out from the knees downward, resulting in a more pronounced and dramatic silhouette.
Consumers can embrace a retro-inspired tomboy ensemble with wide-leg leather pants by matching them with a fitted turtleneck sweater.
Final words
In tomboy fashion, the mantra is clear: androgyny, self-expression, and fearless experimentation. It's a misconception that tomboyish looks can't be fashionable.
From the allure of frayed jean shorts paired with crop tops to the bold edginess of leather pants, these styles are emblematic of contemporary street fashion. These are the top chic tomboy trends businesses must consider in 2023/24.
Was this article helpful?