With Father's Day on the horizon, it's time to start looking for the perfect gifts for dads. But what do dads want? Well, that's a tricky question that faces many shoppers every Father's Day — especially when shopping for gifts for tech-savvy dads. But don't fret. In this guide, we've rounded up various tech gifts for every kind of dad.
Table of Contents
Consumer spending on Father's Day: Market outlook for 2023
5 perfect tech gift ideas for Father's Day 2023
Father's Day gifts for every dad
Consumer spending on Father's Day: Market outlook for 2023
Father's Day is an important occasion for consumers to express their appreciation for their dads. While Father's Day is celebrated worldwide, consumer spending is particularly significant in the U.S., where the holiday originated in 1910.
According to a 2022 study, American consumers planned to spend roughly US$ 2.25 billion on consumer electronics for Father's Day in 2022 — making them the fourth most popular gift.
Moreover, according to a 2022 consumer survey by the National Retail Federation and Proper Insights and Analytics, in 2021, American consumers spent a record US$ 20.1 billion on gifts to celebrate the occasion. The same survey forecasted that consumers would spend about US$ 20 billion on Father's Day gifts in 2022.
These statistics indicate that consumer spending on Father's Day will likely remain relatively stable in 2023, presenting a huge opportunity for retailers to maximize revenue. But only retailers that fulfill consumer tastes will capitalize on this opportunity.
5 perfect tech gift ideas for Father's Day 2023
From wearables to smart home gadgets, let's delve into tech gift ideas that will appeal to shoppers for Father's Day.
Gifts for health-conscious dads
Wearables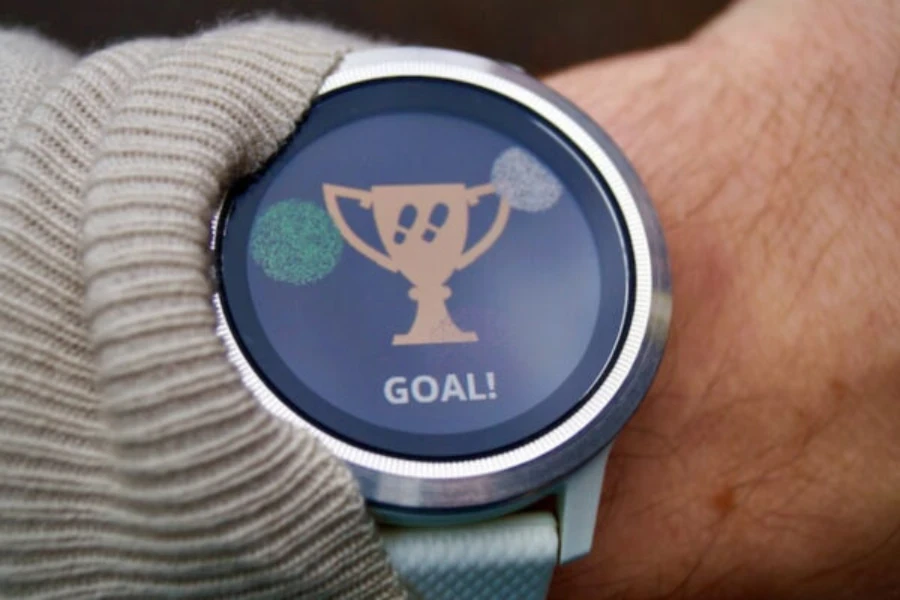 Fitness trackers and smartwatches generated a combined revenue of roughly US$ 60.6 billion worldwide in 2022, and it's forecasted that they'll generate about US$ 68.3 billion in 2023, according to a Statista study.
Wearables are a practical gift for dads who want to stay on track with their fitness goals or lead a healthier lifestyle. Many wearables keep track of vital metrics like steps taken, calories burned, and heart rate, making them perfect for fitness enthusiasts. Some wearables even keep tabs on sleep quality, so they're excellent round-the-clock companions. Look for water-resistant wearables, as they are great for outdoor workouts.
Smart scales
While wearables keep track of many important fitness metrics, they don't monitor weight. Smart scales are an excellent complementary gift to wearables for dads looking to buff up or lose weight because they measure weight.
They can also measure body mass index, body fat percentage, muscle mass, and fat mass to provide a comprehensive picture of an individual's health.
White noise machines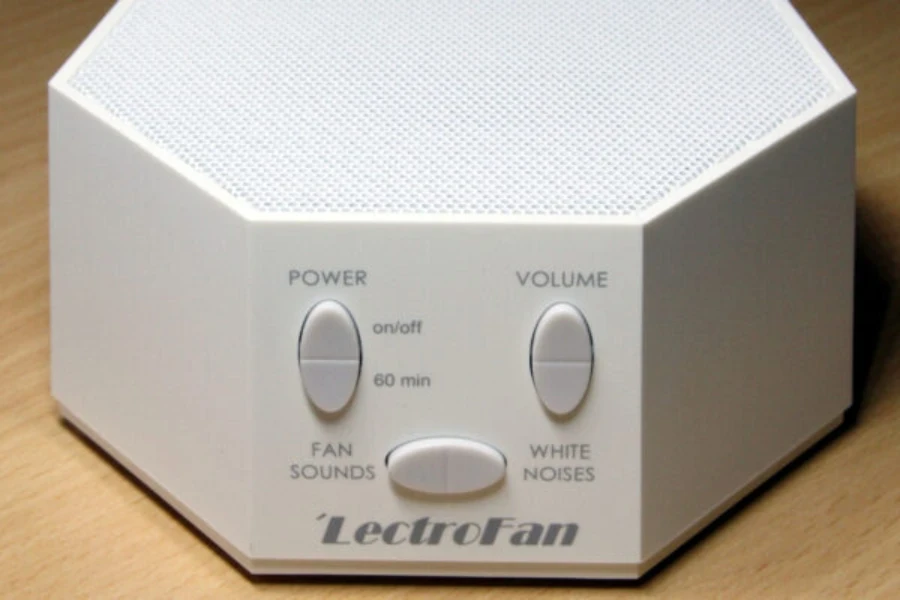 Dads require adequate sleep to stay productive throughout the day. Unfortunately, many adults aren't getting a good night's sleep — particularly those who live in cities, because of noise pollution.
According to a 2019 global survey by Philips, more than 4 out of 10 people said their sleep quality declined over the past five years. Furthermore, according to another survey by the Sleep Foundation, 48% of American workers said they often felt tired during the day because of insufficient sleep.
White noise machines are a great gift for dads looking to improve their sleep quality. They induce sleep by mimicking nature-like sounds, such as the patter of rain, the whisper of wind, or the burble of a waterfall. Their ability to produce these sounds can make them a practical gift for dads living in high-noise areas or those who don't fall asleep easily.
Gifts for dapper dads
Smart toothbrushes
Electric toothbrushes are an excellent alternative to manual toothbrushes. In fact, according to one study, electric toothbrushes are better at eliminating plaque than manual toothbrushes.
Smart toothbrushes are a unique type of electric toothbrush. Like electric toothbrushes, they use batteries, but they have built-in sensors and companion smartphone apps that track important metrics like brushing frequency and duration.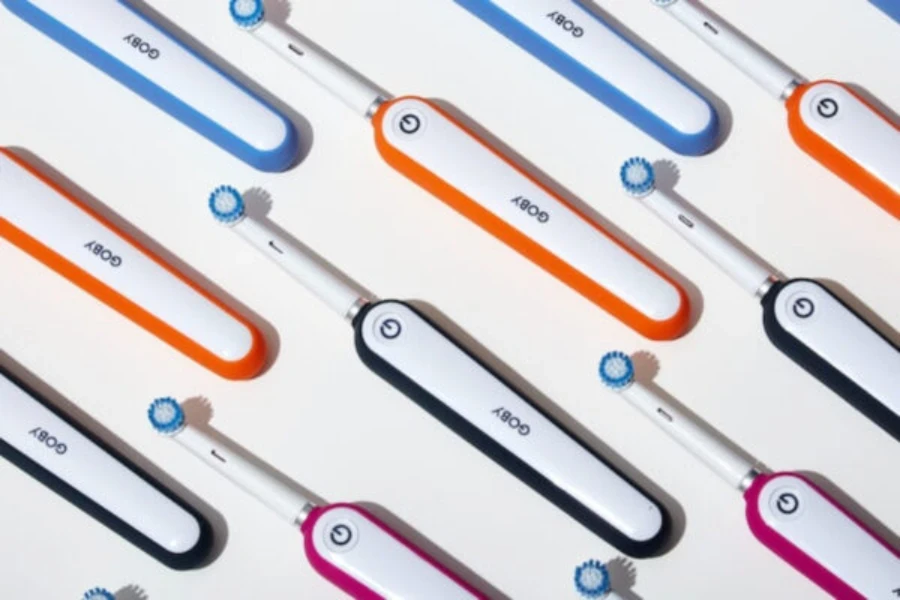 Besides tracking brushing habits, some other standard features of smart toothbrushes include:
Brushing timers: Many smart toothbrushes have built-in timers that alert users when they've brushed their teeth for the recommended two minutes.
Pressure sensors: These sensors can detect brush head pressure on the teeth and warn users when they're brushing too hard.
Brushing modes: Some smart toothbrushes have multiple cleaning modes for different situations. For example, some smart toothbrushes have a sensitive mode for people with sensitive teeth and gums.
These features make smart toothbrushes a perfect gift for dads who want to improve their oral health and keep their pearly whites sparkling.
Smart beard trimmers
Smart beard trimmers are another useful grooming tool. Unlike traditional, barebones trimmers, smart beard trimmers have several sophisticated features to enhance trimming.
Some common features of smart beard trimmers include:
Adjustable guide combs: Many smart beard trimmers have adjustable guide combs with different trimming lengths, allowing users to adjust the trimming length depending on beard style preferences.
Sensors: Some smart beard trimmers have sensors that detect beard thickness, allowing them to adjust the motor speed and power accordingly for a more precise and comfortable trim.
Mobile apps: Some smart beard trimmers can connect to smartphones, and they have smartphone apps that can track previous trimming lengths, allowing users to create a customized grooming routine.
Smart beard trimmers provide many nifty features that help dads easily maintain their beards. Consider providing customers with beard grooming kits also, which are a perfect complementary gift to smart beard trimmers.
Gifts for audiophile dads
Wireless earbuds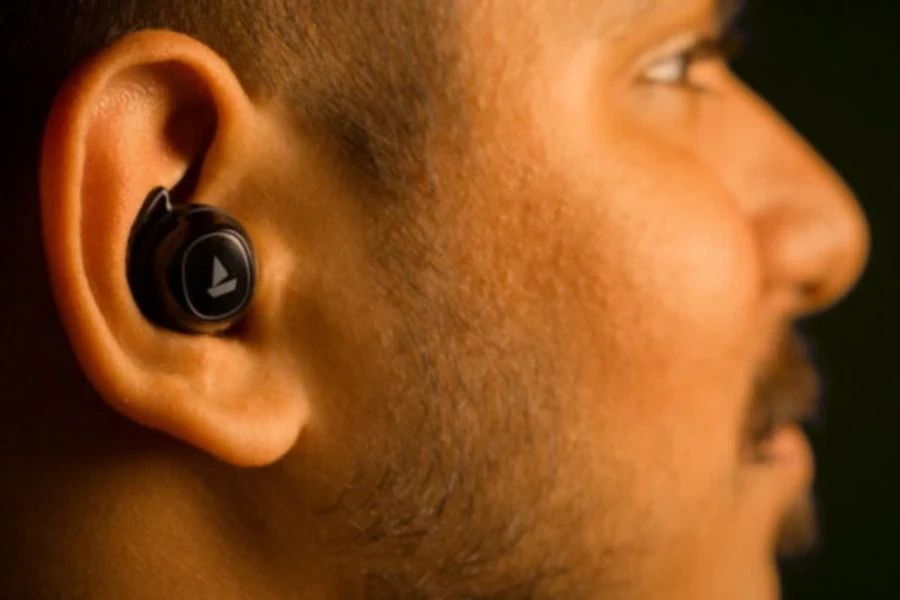 Wireless earbuds are a thoughtful gift for dads who enjoy listening to their favorite tunes while working out. Most wireless earbuds fit snugly in the ears, making them great for vigorous exercise routines. Some wireless earbuds are also water and sweatproof, so dads won't need to cut their music short even when they break out in a sweat.
Noise-canceling headphones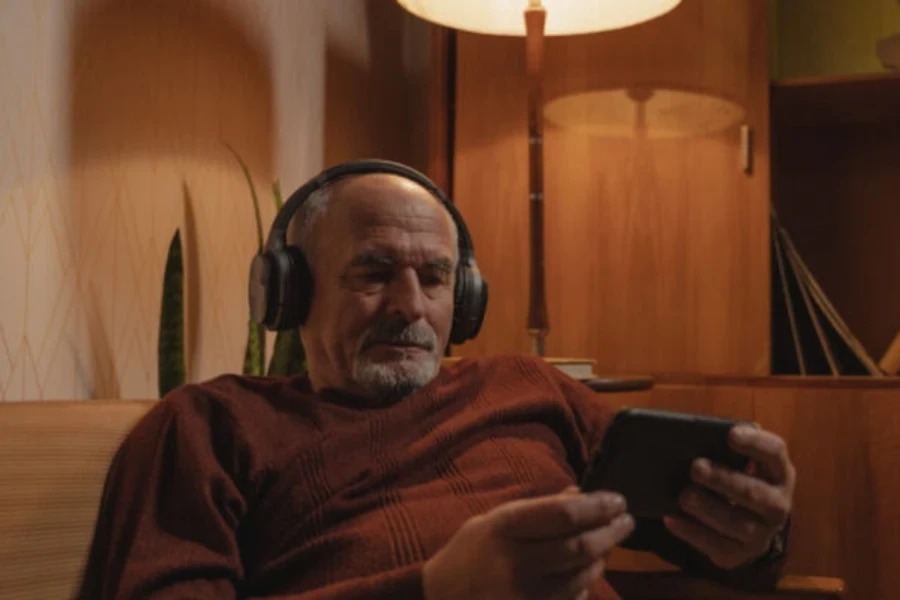 Noise-canceling headphones are an excellent alternative to wireless earbuds. While they aren't as ideal for workouts, they are better at blocking out external noise. This feature makes them a perfect present for dads who want to cut out loud ambient noise to focus on work, study, or an engaging book.
Wireless speakers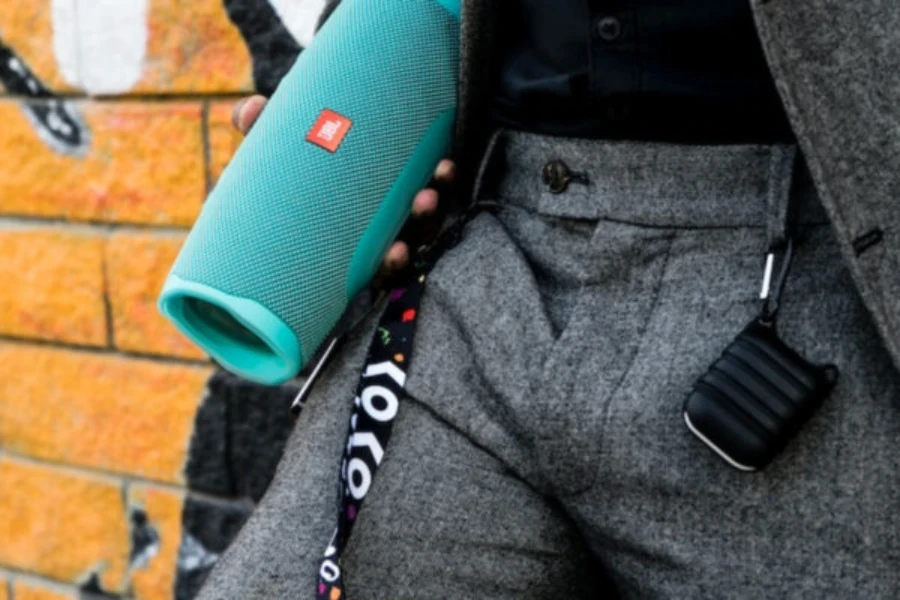 Wireless earbuds and noise-canceling headphones are great for individual listening but not group settings. Compact wireless speakers with powerful sound will appeal to dads who enjoy playing music at parties. Look out for rugged and waterproof wireless speakers — as they are perfect for the outdoors — come rain or shine.
Gifts for gamer dads
Gaming keyboard
Gaming keyboards are an ideal gift for dads who enjoy PC gaming. Conventional keyboards aren't built to withstand repetitive keystrokes and are prone to getting spoilt due to heavy use. Mechanical gaming keyboards are sturdier than conventional keyboards, making them perfect for gaming. Gaming keyboards also respond to keystrokes faster than standard keyboards, giving players an edge over their opponents.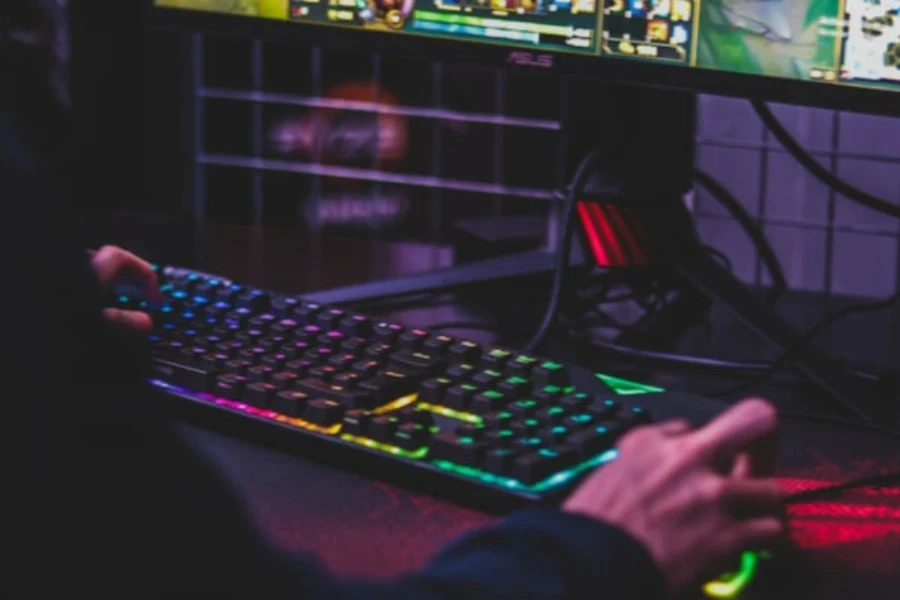 And away from their practical features, some gaming keyboards come with multi-colored backlights that can enhance the gaming experience and add to the visual appeal of a gaming setup.
Mobile game controllers
Mobile gaming has grown significantly in recent years. In 2023, the mobile gaming market is expected to generate a revenue of US$ 286.50bn, making it larger than the PC and console gaming markets.
Mobile game controllers will appeal to dads who prefer to game on their phones rather than on a PC or a console. They usually consist of buttons, analog sticks, and triggers for greater control when gaming.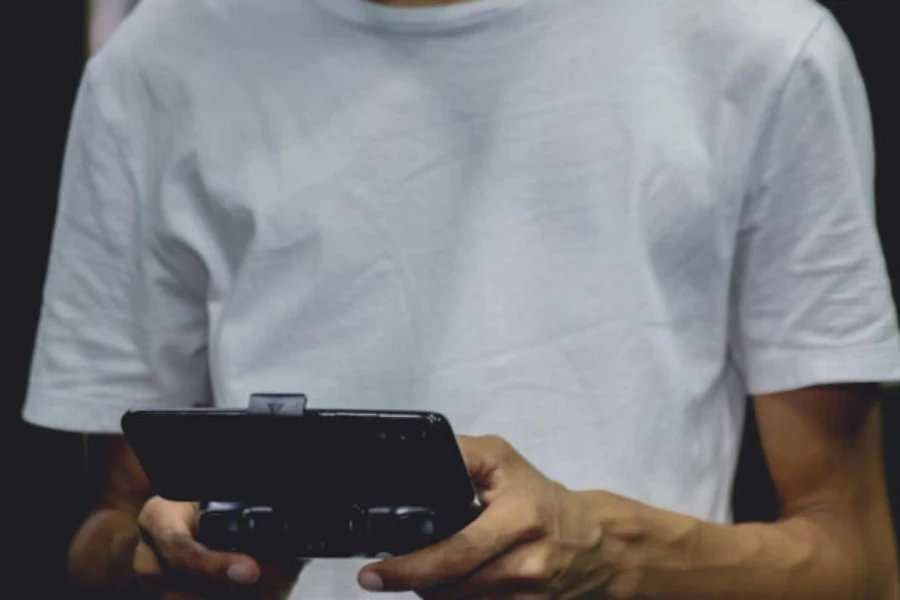 Some mobile game controllers have a phone mount at the top where users can attach their gaming phones for a more traditional gaming controller feel. In contrast, others can attach to the side of the phone to resemble a handheld gaming console like the Nintendo Switch.
For dads who want a more ergonomic way to play games on mobile, especially over long periods — mobile gaming controllers are a perfect gift.
Gifts for smart home obsessed dads
Smart plugs
Smart plugs allow users to turn appliances and lights on and off via a smartphone app or voice commands through a smart speaker. Some sophisticated smart plugs can also monitor the energy usage of devices, allowing users to conserve energy by turning off devices that consume a lot of energy.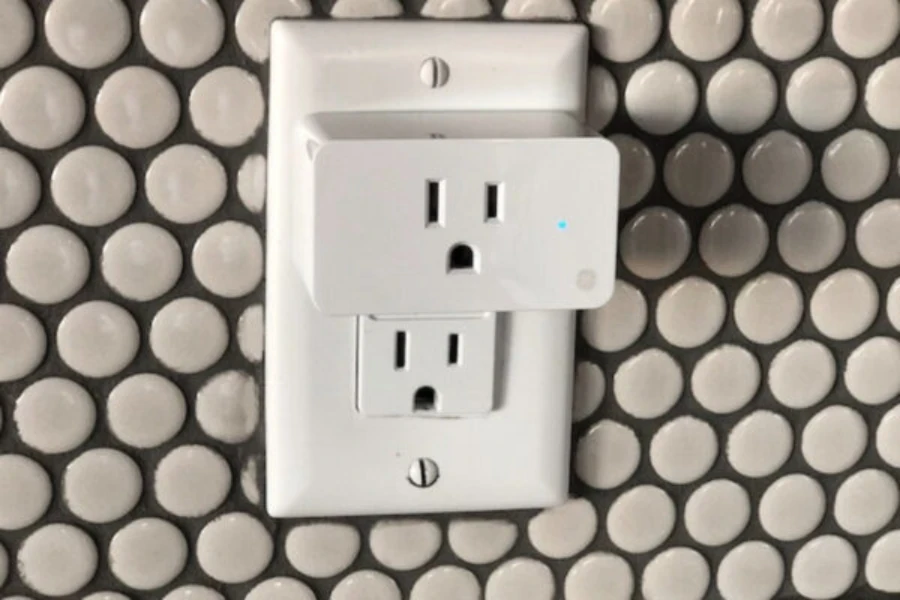 For consumers looking for a pocket-friendly Father's Day gift, smart plugs are a good option because they are more affordable than many other high-end smart home devices.
Smart light bulbs
Smart light bulbs are another budget-friendly smart home device. These smart lighting devices can be programmed to go on and off at particular times, controlled remotely via a smartphone app, and some can even change colors to create a specific mood.
Besides these features, smart bulbs are more energy-efficient than traditional light bulbs. So, they'll not only allow dads to operate lights conveniently but also reduce energy costs.
Father's Day gifts for every dad
From wearables and gaming devices to audio gadgets and grooming gizmos, there are various tech gifts for every kind of dad. Check out Alibaba.com for more great tech gifts for Father's Day.
Was this article helpful?