Haute couture has always portrayed an audacious fashion sense. Luxurious, handcrafted, expensive apparel, sewn with tremendous care to detail from exotic fabrics and finished by the most skilled and experienced craftsmen using labor-intensive, hand-executed techniques. The collections are exceptionally well-crafted, and undoubtedly more will follow.
Feather elements, exclusive silk and lace, luxury cashmere, and intricate beadwork are at the forefront of the coming season's fashion. This article will highlight the sophisticated trends making their way to the fore, from the runways to real life. It will also give a quick overview of the state of the haute couture market globally.
Table of Contents
The state of the haute couture market in 2023
Five haute couture trends making waves in 2023/24
Final words
The state of the haute couture market in 2023
The most recent report of the haute couture market was estimated at USD 11435.08 million in 2022. It is anticipated to increase significantly between 2023 and 2028, with promising prospects through 2023 and beyond. The market is projected to expand at a compound annual growth rate (CAGR) of 4.66% throughout the forecast period, reaching USD 15030.8 million by 2028. The women's couture segment is projected to account for the most significant sales volume share during the forecast period.
Significant factors influencing the market's growth include rising consumer spending power, population growth, the increasing popularity of online shopping, high demand for high-end clothing due to occasions, events, and fashion displays, and strict government controls in the textile sector.
Five haute couture trends making waves in 2023/24
Exclusive laces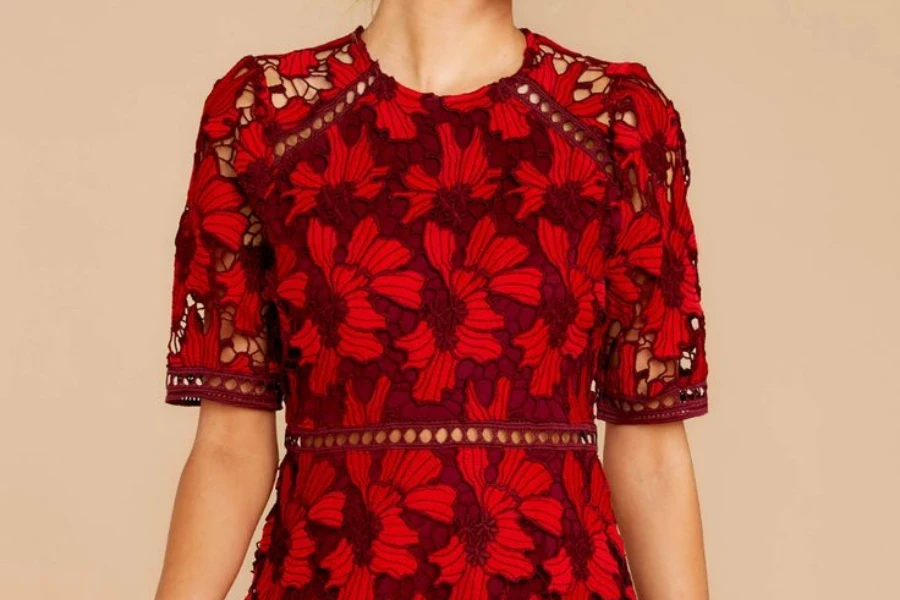 Lace is a very peculiar fabric that has been in the fashion scenes for a while. Today, it has become a popular staple in the fashion industry. It reflects a historically underappreciated kind of skilled labor and offers a pleasingly feminine look. Consumers can refine them to elegance or simplify them to sensuality. Lace entirely changes shape and can be worn over or under clothing. It is gentle but empowering. Few other materials have the dualism that lace has.
Exclusive laces come in a variety of colors, cuts, and patterns. White, black, and ivory were once popular neutral colors for lace. However, lace is exploring a more colorful spectrum in 2023/24. It can be found in anything from delicate pastels to striking neon.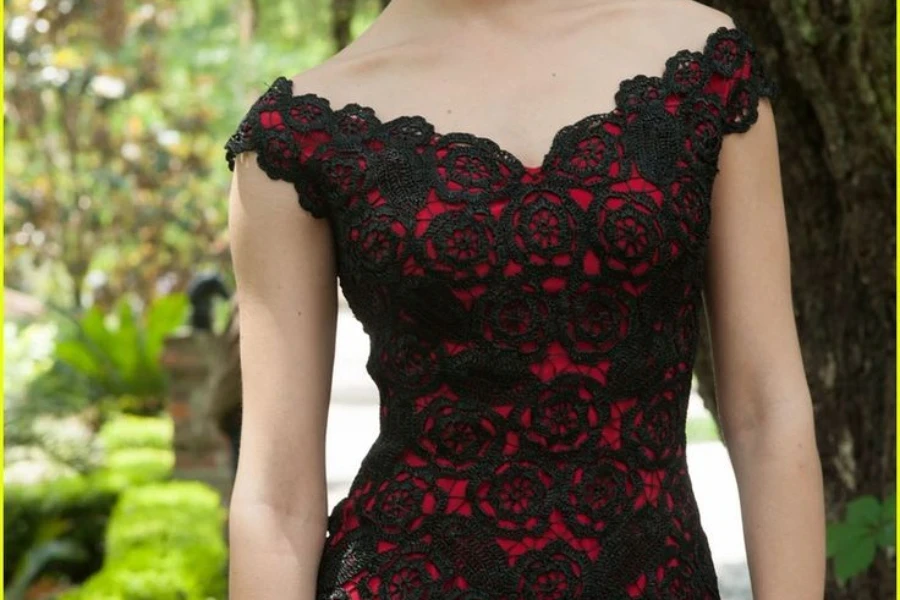 Bold, geometric designs unique to oversize lace are frequently used to make striking dresses, shirts, and jackets. Contrasting lace is also outstanding, featuring two distinct hues or combined patterns.
Other styles that will be popular in 2023 are embellished lace with elaborate designs sewn onto the fabric with embroidery thread and mesh lace, which is created with sheer cloth; both have fantastic options for shirts and dresses, especially for summer and spring. With so many possibilities available, everyone is sure to find their ideal lace style.
Couture-beaded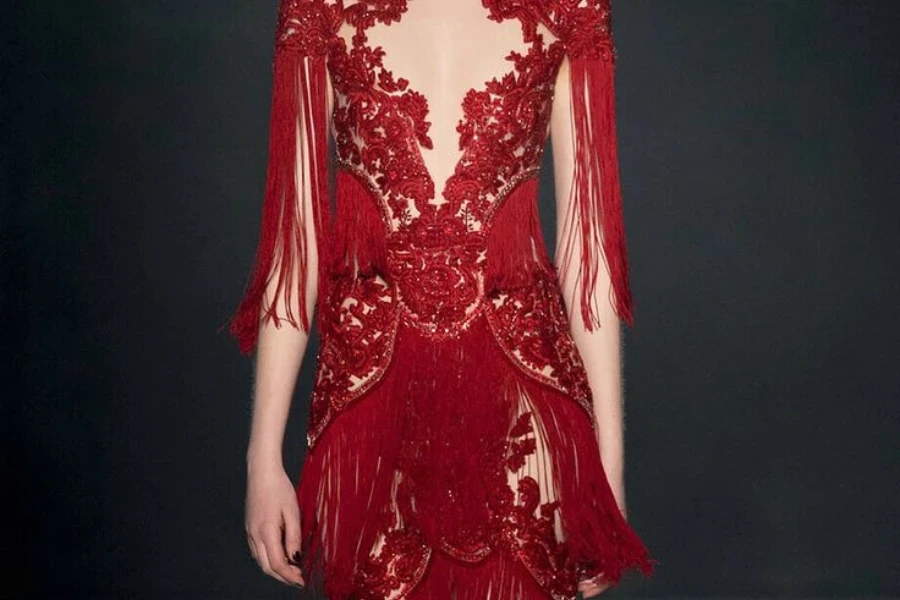 Couture-beaded dresses are statement dresses. They were created with a high fashion vision, incorporating the best catwalk trends with unique twists. Beaded couture dresses have extraordinarily exquisite and complex beadwork. They can feature patterns, flowers, or other kinds of artwork.
These patterns can have a wide range of necklines, such as off-the-shoulder and strapless sweetheart. Due to a great deal of time and labor in making these dresses, they are usually expensive. The beads, for instance, are often hand-sewn onto the fabric. In short, these gowns are posh, opulent and can be worn for various events.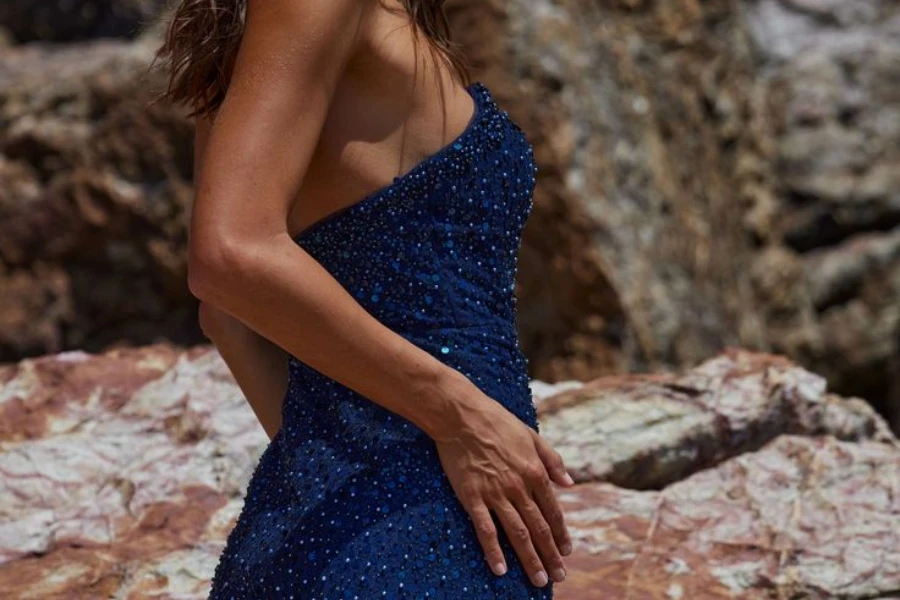 With the couture-beaded dress, consumers can grace important events like weddings, proms, balls, and red-carpet appearances. Consumers can also wear them for informal occasions. However, they will undoubtedly draw attention. Short and mid-length beaded mini dresses are perfect for creating a refined image for a party.
Feather elements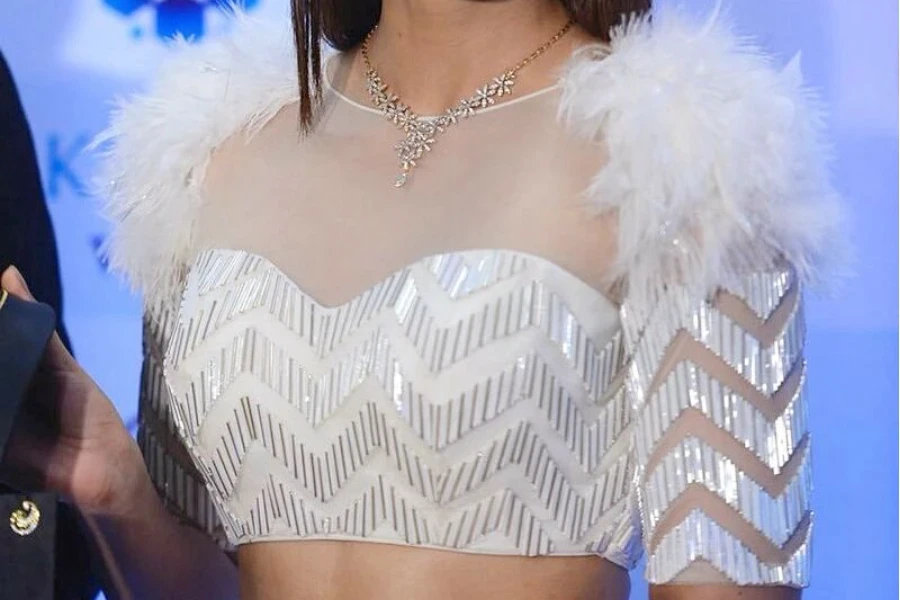 The feather micro-trend is here, bringing with it the joy of giving any look the dopamine hit it deserves. Feather elements are this season's answer to ruffles and tulle, appearing everywhere, from deep, feathered cuffs on statement dresses to subtle feather trims on otherwise minimalist pieces. This trend has a certain retro glamor and luxury, making the wearers look unique, stylish, and special.
Modern plumed fashions have a far more casual air than in the past; consider trimmed tops and tiny dresses as opposed to floor-length gowns and dressing robes. There are several ways to embrace this fashion trend.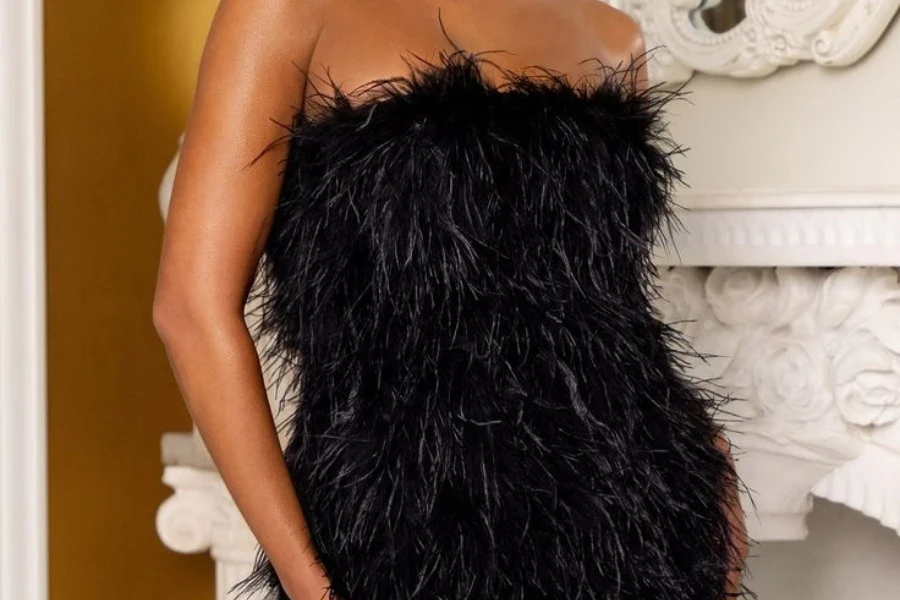 The subdued yet effective feather trim adds a whimsical touch to any ensemble. The overtly expressive feather cuff is the pinnacle of extravagant attire. Businesses can incorporate feathers into the piece's design rather than adding feathers as a finishing touch or trim.
This trend is on adorable cardigan collars and cuffs, sweatshirt sleeves, leggings, t-shirts, wide-leg trousers, and cable knit sweaters. Feather elements have already been touted as one of the hottest trends this season, so it's time to give the fluffy trend a go.
Exclusive silk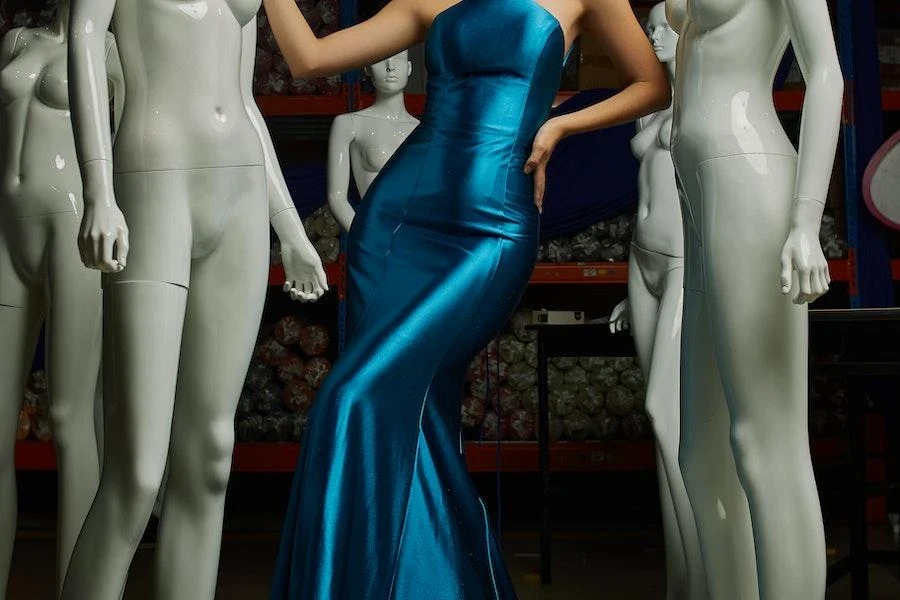 Silk is an iconic '90s trend making a comeback this season. Exclusive silk refers to fabrics made from the finest silk fibers and crafted with the utmost care by the most skilled artisans. These fabrics are often rare and expensive–thanks to their luxurious feel and superior quality.
They also have a naturally lustrous sheen that is unmatched by other types of silk. They are solid and durable, making them ideal for high-end garments. This trend lends itself more to evening and occasion wear.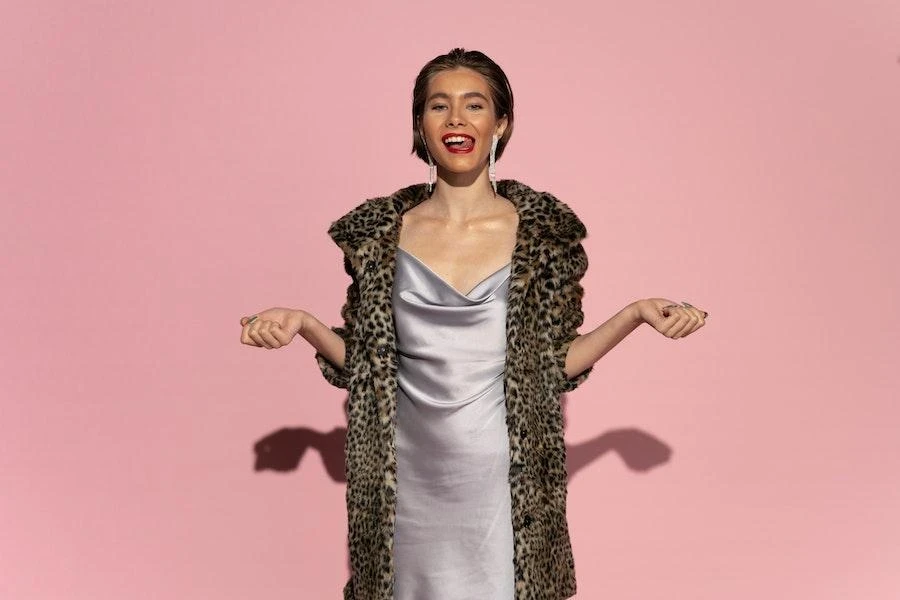 With this trend, consumers can easily put a look together. Interestingly, the exclusive silk works for all seasons, thanks to its layering abilities and numerous styles. Hence, consumers can embrace their femininity, contrast it with menswear, or go casual. After all, it's a one-and-done outfit formula that saves time and ensures sartorial success.
Businesses can invest in midi to maxi dresses with asymmetrical, crisscross, embellished, or plain patterns to harness the trend. Also, remarkable hues like conventional white, vibrant pink, and punchy blue are worth considering.
Luxury cashmere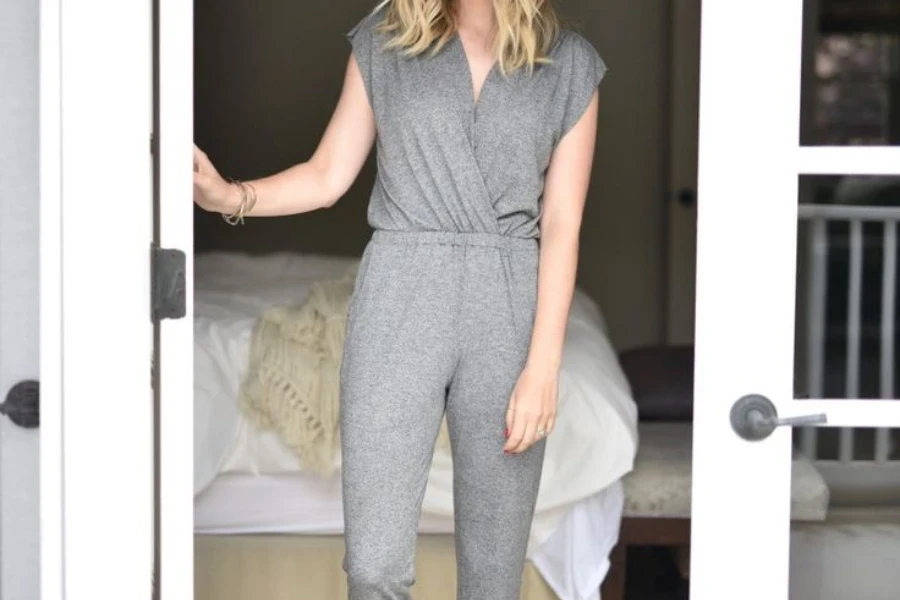 Luxury cashmere is one of the softest fibers in the world. It is made from finely woven wool, which accounts for its high price. It is cozy, opulent, and durable. Jumpers made from this fabric are true wardrobe staples. The timeless attraction of traditional V-necks, crewnecks, and roll-necks is undeniable.
Still, there is much to be said for modern versions that transform the finest cashmere with athleisure. Luxury cashmere outfits include reasonably priced jumpers that feel luxurious, knits with a whimsical personality, chic splurge, rugged pieces of cashmere that consumers can wear everywhere, and a light cardigan that's great for layering.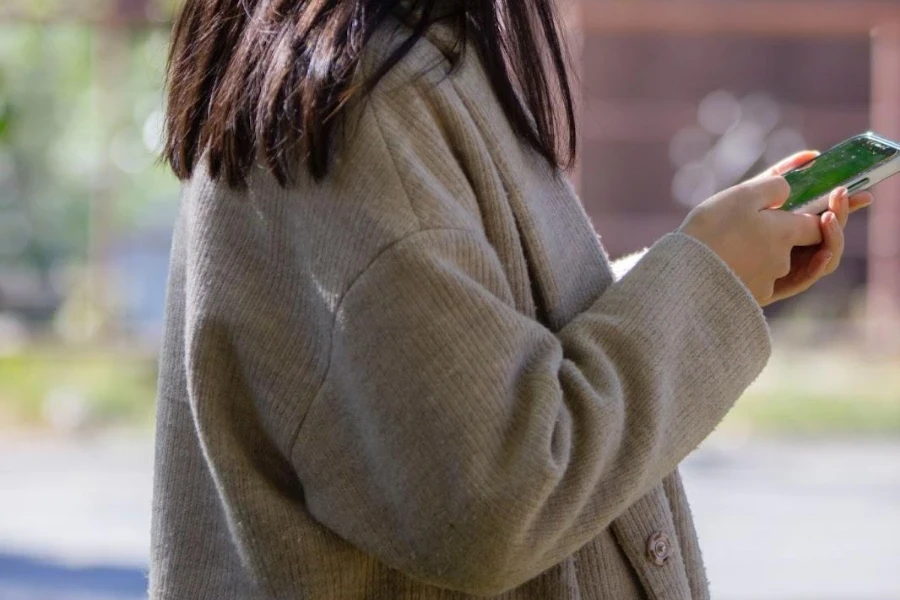 Black, white, and gray are timeless options, but a bright shade might help chase away any looming winter chills.
They all have superior craftsmanship that, with good care, ought to last for seasons with a flattering and comfy fit that stands out.
Final words
Haute couture is known for its intricate one-of-a-kind items, but that doesn't mean the looks are restricted solely to runways. People want to stand out in the finest way imaginable in many instances in real life. This is why for 2023/24, haute couture will still be a significant trend, with a wide variety of styles to choose from.
Nothing calms the piercing chills of winter quite like plush, cozy cashmere. Exclusive silk and laces allow consumers to experiment and indulge in dopamine dressing without feeling uncomfortable or like they're wearing a costume. Feather elements are terrific ways to give outfits visual flare. And any event will always feel like a red carpet with a couture-beaded dress.
Was this article helpful?