The safari-inspired trend is unquestionably coming back strong to influence the 2023/24 season. Beiges, browns, khakis, and creams make up the color palette of safari style, sprinkled with animal print patterns typical of the safari fauna and utility clothing suitable for a hot, humid adventure in the wilderness.
The energy safari fashion brings is remarkably contagious—whether in structured dresses, utilitarian pants, vests, safari shorts, shirts, or jackets. These fashion trends will be all over the place in the coming seasons as demand for practical yet stylish attire increases.
This article explores five must-know safari-inspired outfits buyers would love to own in 2023/24.
Table of Contents
5 top Safari-Inspired outfits of 2023/2023
Watch these trends
5 top safari-inspired outfits of 2023/2023
1. Safari jackets and chinos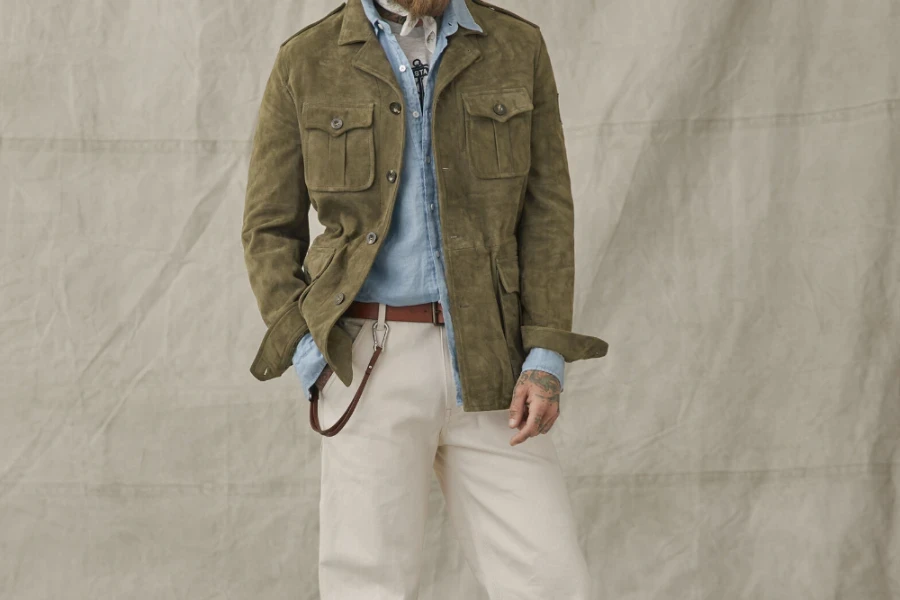 A safari explorer's look isn't complete without a classic safari jacket and good ol' chinos. While a safari jacket can add drama to any outfit, and in a significant way imaginable, it makes a complete fit when worn with chinos bottoms. Safari jackets and chinos are a classic combination perfect for formal and casual events. The safari jacket is versatile and can be dressed up or down, while the chinos are comfortable and stylish bottoms.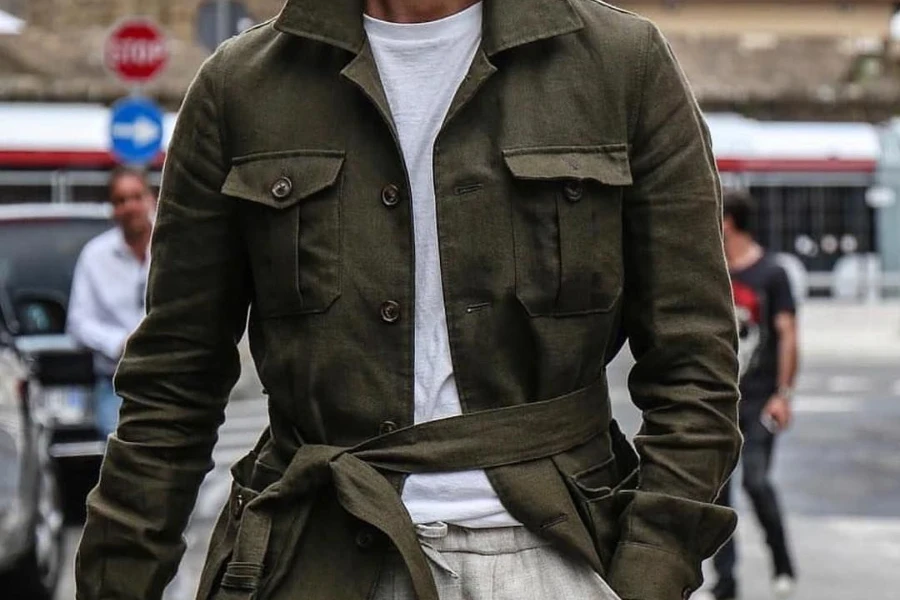 It's easy to look stylish with this fit's casual style while keeping cozy on cool evenings or breezy in the summer sun. Consumers can complete the safari look by adding complementary accessories or tone it down by wearing a white T-shirt. They can also dress it with a button-down shirt for a more formal look. This outfit also works well with a silky blouse for a party or tank top, making it fit for activities throughout the day.
2. Safari-inspired dress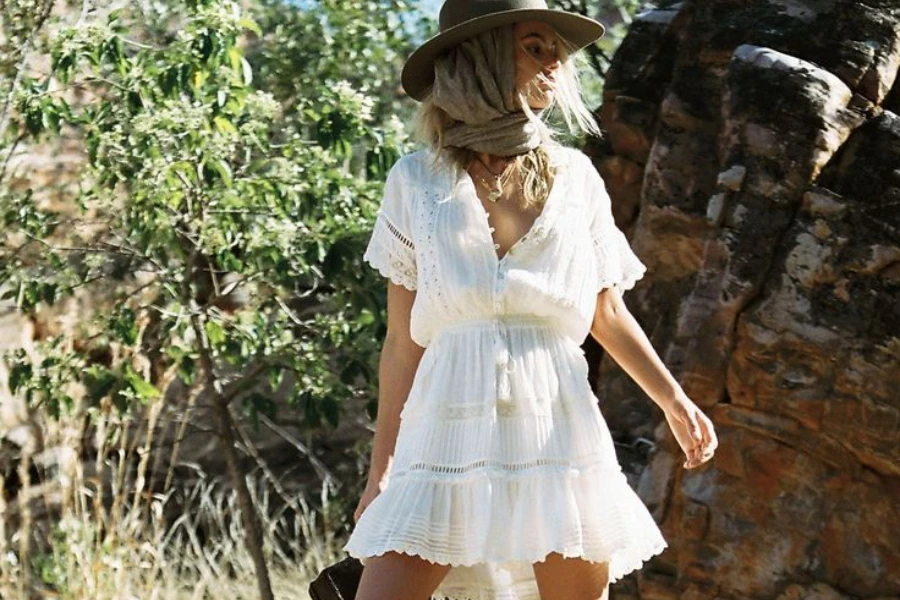 Ladies consider safari-inspired dresses high-end investments. They are structured for added sexiness and deftly distinguish between evening and more formal clothes. Everyone can choose their adventure with a safari dress—from shirt dresses to midis, trench dresses, full-lengths, and several other styles.
Dresses in this category usually have simple designs like a shirt-like collar and pockets or a belt. They are often manufactured from strong fabric in neutral colors, like cotton or linen.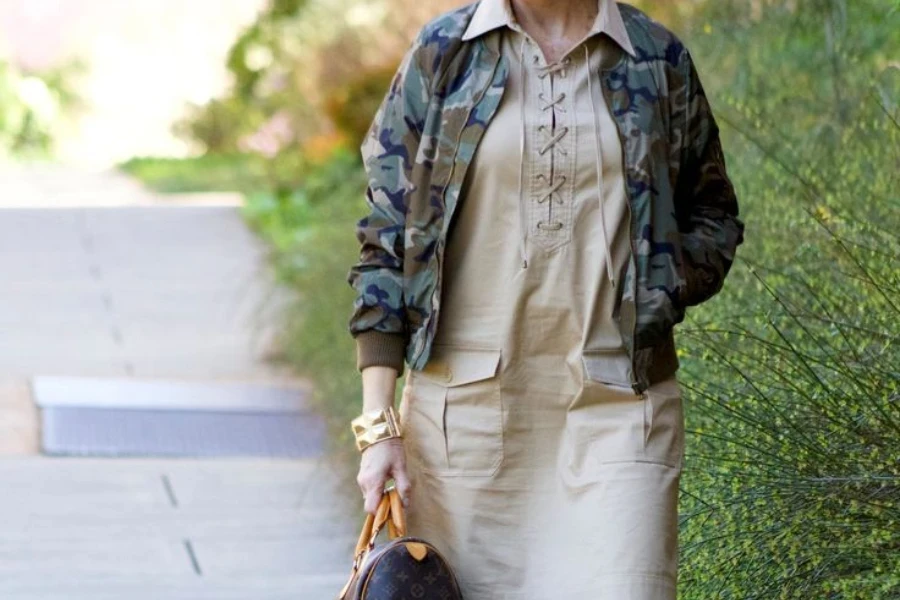 For shoppers who want to be the star of any event, wearing a safari-themed dress is a surefire way to achieve it. Pair it with a black jacket for the party look, or rock it alone.
A safari-themed dress can also be the ideal get-out-and-go outfit for the average day. All it needs to make a complete outfit for wherever the day may lead is a denim jacket, blazer, and trainers.
3. Khaki pants and safari shirt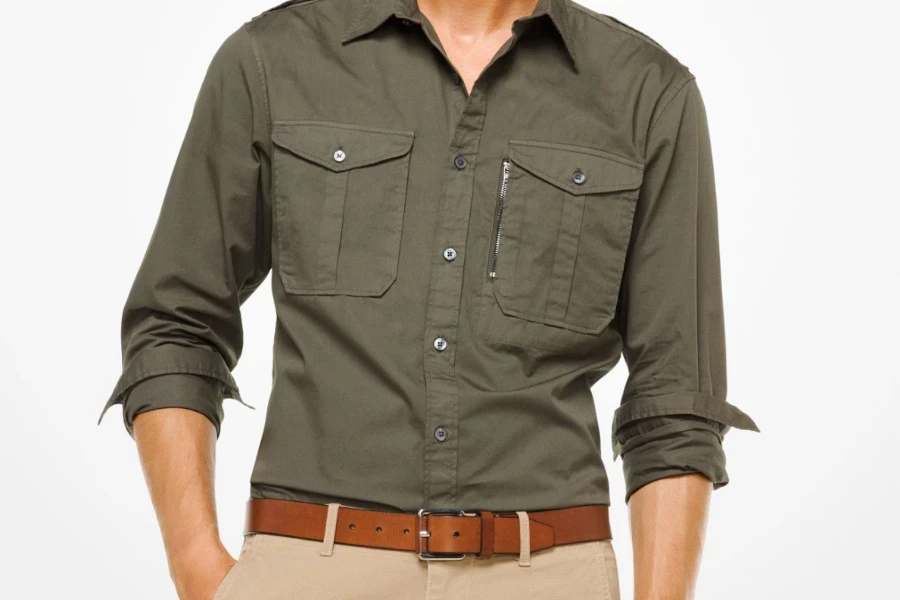 Looking for the perfect safari ensemble? Look no further than the khaki pants and safari shirt pair. These two promise coverage, comfort, protection from the sun, and blending in with the environment. They are perfect for an adventure in the wild, a regular day out in the urban jungle, or any occasion.
Minimalists who prefer to look effortlessly chic while avoiding over-the-top fashion are fans of khaki pants. These slacks are the perfect blank slate to create an outfit masterpiece. They have a unique, timeless appeal and versatility, second to none. Any contemporary safari outfit looks excellent with khaki.
On the other hand, Safari shirts are an absolute versatile staple that exudes cool explorer vibes. They are good layering pieces. They are usually lightweight, breathable, quick-drying, and wrinkle-resistant.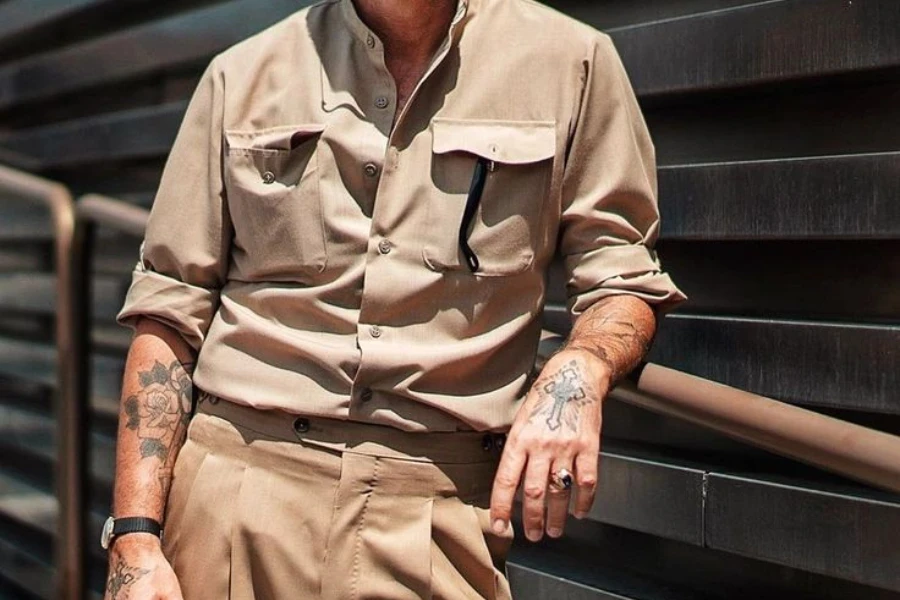 Pair it with casual accents to give the outfit a more practical appearance. Shoppers can balance the outfit with sleeker accessories to create an off-duty look for a formal setting.
4. Tank tops and safari shorts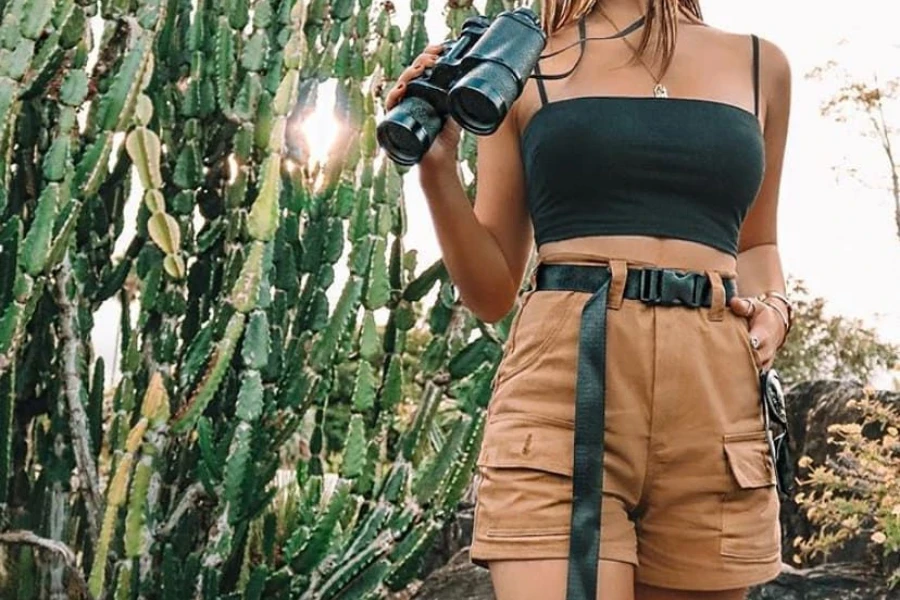 This duo is a perfect feminine option for when the weather gets hot, especially in the middle of the day. Seeing that safari fashion demands lightweight pieces with excellent layering options that provide comfort, tank tops and safari shorts are a must-have. The khaki shorts and tank top offers a very polished appearance while keeping the wearer comfortable in the heat.
This outfit comes in a wide variety of different fabrics, colors, and designs. The tops include white tanks, animal prints, and cropped. The shorts include cargo shorts, khaki, athletic, denim, and linen, amongst others. There are matching sets that are very functional and stylish, all of which are relaxed and breezy for all-day comfort.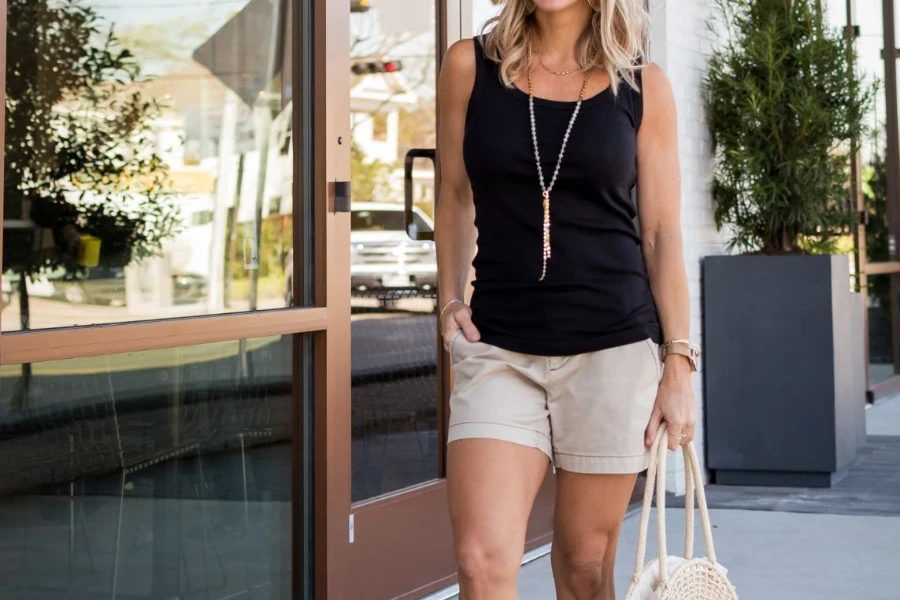 Tank tops and safari shorts are also sensible for casual, dressy occasions and perfect all-year-round fit. Consumers would love a set that lets them shine through exuding vacay vibes and a fierce sense of style. Tank tops and safari shorts are the perfect set to achieve that.
5. Cargo pants and utility vests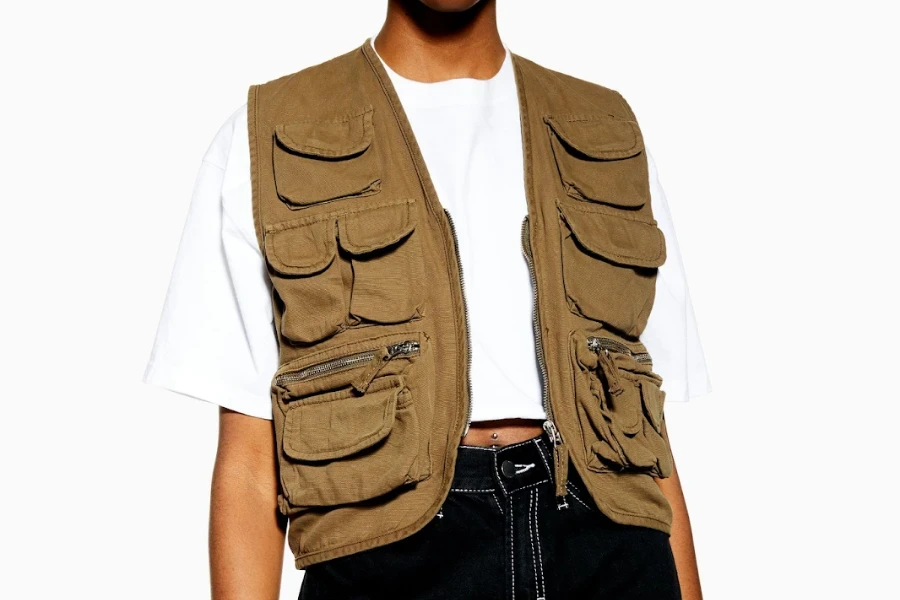 Cargo pants and utility vests embody the two essential qualities that define safari fashion: comfort and color. Individually, they are very functional and can be styled to fit several occasions.
Cargo pants are the ideal safari bottoms. They offer water resistance, are lightweight, and dry quickly. Most cargo pants have elastic waistbands and endless pockets for storage, making them very practical.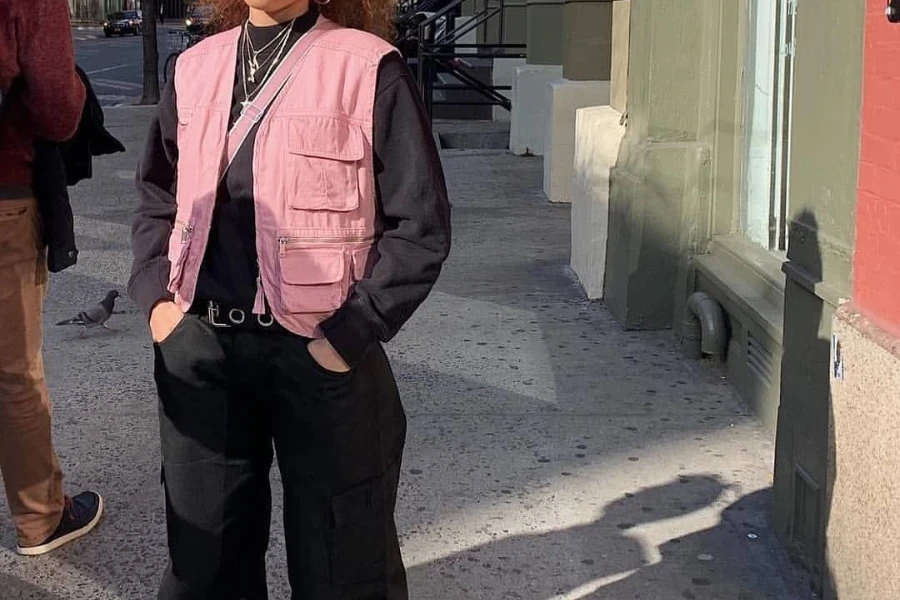 Utility vests are must-have items if aiming for a safari look or going on a safari. They're a beautiful accessory with many pockets that never cause harm to anyone. They can be worn alone in warm weather, and on chilly days, they can be worn as an outer layer. Most utility vests are lightweight and have a waist cinch, providing wearers with practicality and other features they love in a vest.
Combined, these two pieces exude a relaxed utilitarian look buyers love. They are perfect for travel and other outdoor activities. They are always in style and surprisingly very handy.
Watch these trends
As everyone knows, all good trends tend to come back around. Years after floating through the fashion radar, there is a resurgence of themes and designs that remind the industry of safaris, wild adventures, and nature. Safari-inspired outfits are all about choosing personal fashion adventures.
There is something for everyone, from sultry dresses to utility vests and cargo pants, jackets and chinos, tank tops, and shorts, or khaki pants and shirts. These would be popular picks for consumers looking to gear up in outfits reminiscent of an outdoorsy trek.
Was this article helpful?