The agricultural industry is constantly evolving, which means that the packaging for agricultural products must also change to keep up with the latest trends.
As the world continues to evolve, so too will the packaging for agricultural products. The agriculture industry must find more efficient ways to produce and package food to meet this demand. Here are eight packaging products in the agriculture industry in 2023.
Table of Contents
Market overview for agriculture packaging
8 packaging for agriculture products
Conclusion
Market overview for agriculture packaging in 2023
According to the Blue Weave Consulting, the current global market size for agriculture packaging products is valued at US $5.36 billion. It is expected to grow to US 7.68 billion with a Compound annual growth rate (CAGR) of 5.36% from 2023 to 2028. The main cause for this growth is the relative increase in world population.
Therefore, packaging for agricultural products will have an upward trend regarding demand and supply. Businesses and consumers can mutually benefit by collaborating to ensure consumable food is safe from contamination through quality packaging.
8 packaging for agriculture products
Glass bottles and jars
Glass bottles provide consumers with safe storage for liquid agricultural products such as milk, fruit juices, and vegetable oils. They can be made into different shapes and sizes, but their common feature is a narrow neck and a wider body.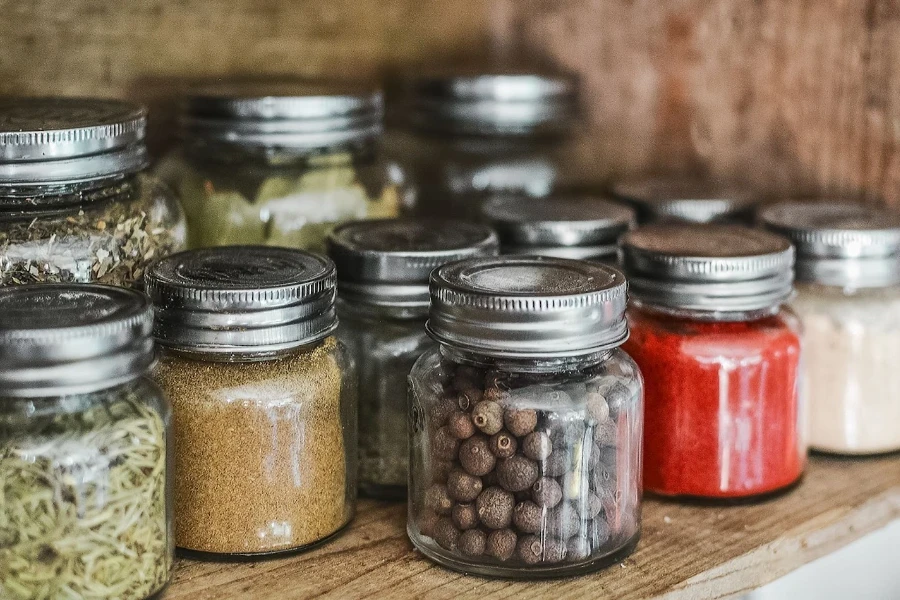 The design aims to aid in easily pouring the fluids and allow the fitting of caps for easy opening and closing. Typically, Glass bottles are made of a substance that can withstand temperatures of up to 50 degrees without breaking.
On the other hand, glass jars give consumers the same storage purpose, but they can store solid and semi-solid products apart from liquids. Their mouths have a wider opening than a glass bottle and no neck to allow easy access to contents. Additionally,  businesses can add labels or logos that help identify their brand from others.
Plastic or polythene bags
Plastic bags are another alternative to meet the agricultural packaging demand. The advantage of polythene bags is that they are resistant to corrosion and are not affected by the weather. Also, they resist chemical substances that are base or acidic, thus, giving extra protection to the items inside them.
Quality plastic bags should have features that include excellent oil and solvent resistance, heat sealable, and printability. Other packaging aspects of good polythene bags include comfortability and softness, low air permeability, and resistance to dust. Some bags can be clear, while others have an opaque color, such as black or green.
Jute or calico sacks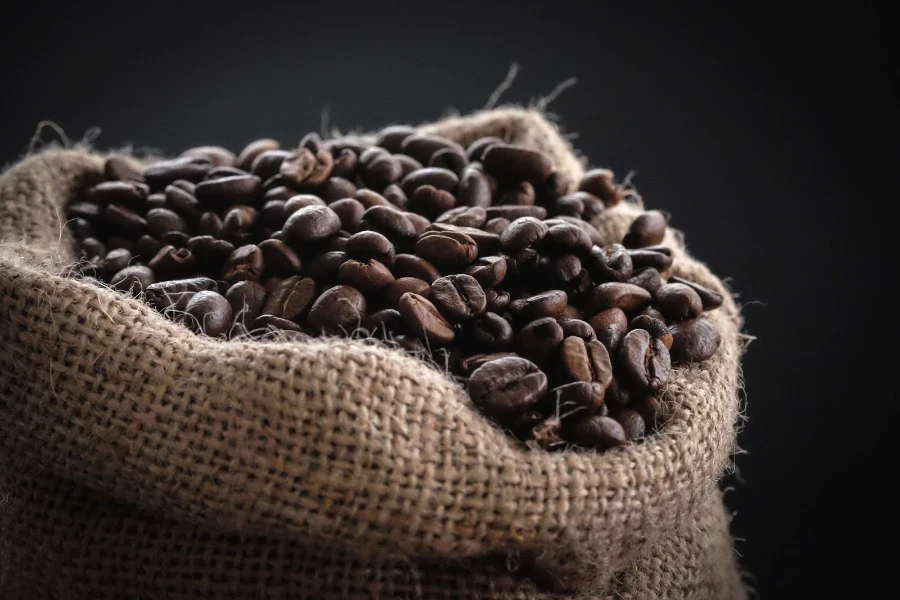 Unlike plastic bags made from polymers by an industrial process, jute or calico sack have natural fibers as their raw material and are, therefore, environmentally-friendly.
Calico bags are strong, carry more contents, last longer than plastic bags since they are not easy to tear, and offer good insulating properties.
Raschel mesh bag
Raschel mesh bags feature polyethylene mesh knitted in different patterns, such as honeycomb and square designs. Typically, raschel bags' primary materials are polymers from the factory or recycled plastic which helps care for the environment. The bags are tough and resistant to tearing.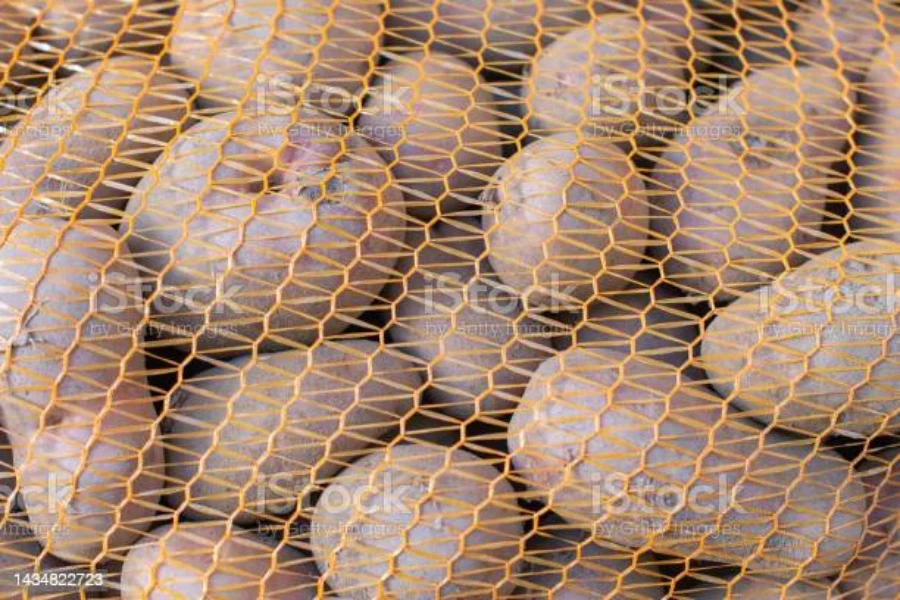 They work best for packaging fruits and vegetables because the meshes act as ventilation, allowing air to pass through the contents and keeping unwanted moisture away.  This ensures freshness for extended periods.
Wooden crates and plastic crates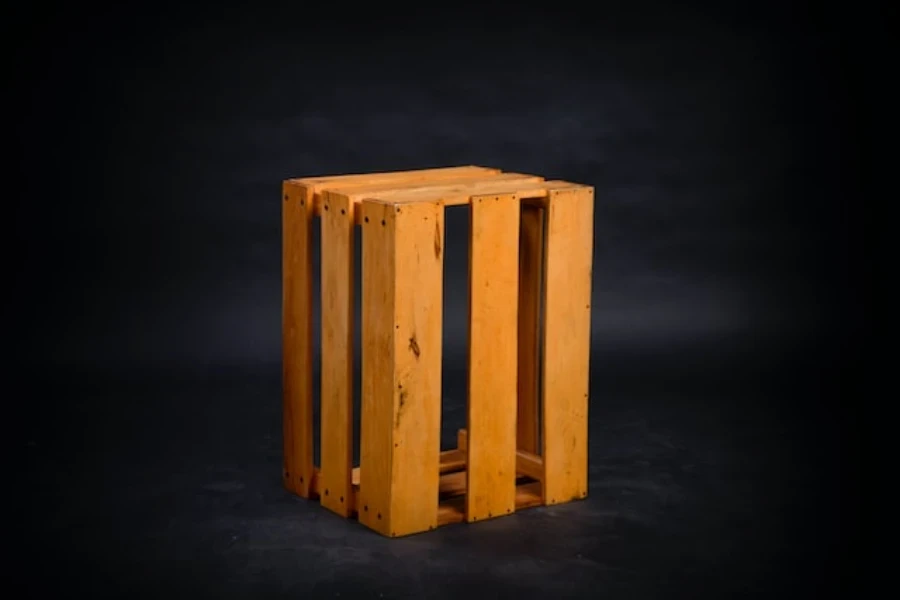 Wooden crates comprise panels of wood conjoined with nails to create a cuboid or cube shape where consumers can keep items inside. They come in different sizes and dimensions. Some are also customizable and can be locked for consumers to have their agricultural produce safe and not roll away in transit.
They also feature gaps between panels that allow air circulation. Businesses can also customize the panels with a company logo for consumers.
The downside of wooden crates is their tendency to attract pests and rodents when consumers store them for a long time.
Vacuum seal bag
Vacuum seal bags are made from plastic and have a seal that keeps the contents utterly secure from outside elements. Vacuum seal bags are an excellent option for preserving foods for extended periods.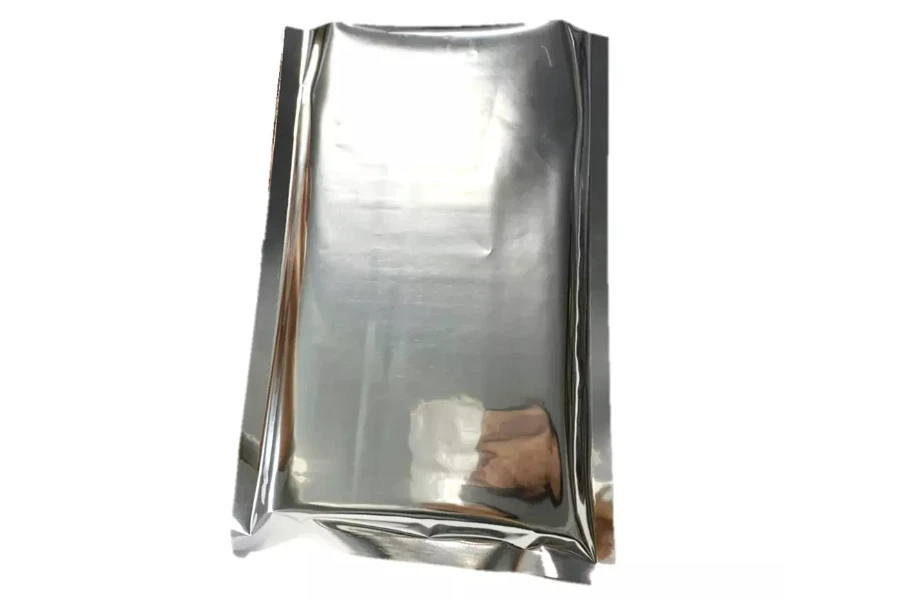 Vacuum seal bags are used for perishables such as meat, marinade, and chopped vegetables.
Businesses can include vacuum seals in their collection of packaging products since they cover both transparent and opaque colors.
Hard plastic containers
Hard plastic containers share the same features as plastic bottles, only that they are effective for packaging non-liquid agricultural products like butter. They may come with lids attached to them, which feature different colors to suit different consumers. They also have different sizes to fit different measurements of foods or other agricultural products.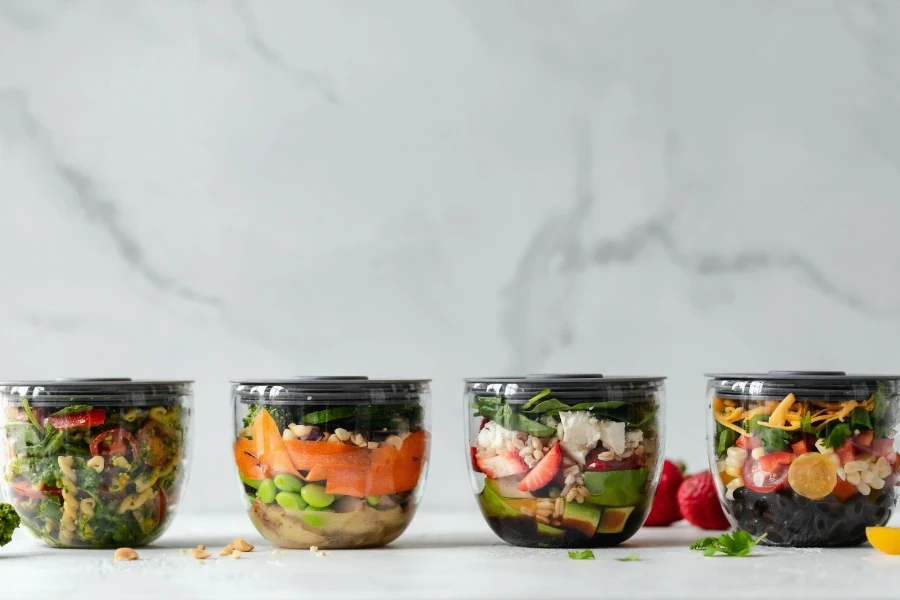 Plastic containers can be heat-sealable which helps prevent leakage of contents. They are also resistant to corrosion and hence can protect the contents inside.
Conclusion
In 2023, agricultural products will continue to be an important part of the global economy. As such, packaging for these products will need to be both functional and appealing to consumers.
For more information about packaging for agricultural products, visit Alibaba.com.
Was this article helpful?